There are so many different ways to use the new Tombow MONO Air Correction Tape! Lauren here, and I am excited to share four of them with you today.  These four ideas are ways that I love to correct and reuse materials using correction tape.  Whether it is in my planner or on scrap pieces of dark paper, I love the versatility and ease of using this awesome product!
REVIEW OF THE PRODUCT
The Tombow MONO Air Correction Tape is a small runner of correction tape that glides on paper very smoothly with very little force.  When using this product you barely have to push down and the smooth white tape comes out with a very opaque white tape that covers even the darkest black marker. I totally love using this correction tape to correct simple mistakes and create new projects out of old mistakes.
4 WAYS TO USE TOMBOW MONO AIR CORRECTION TAPE
Check out the before and after for each idea to show how awesome the Tombow MONO Air Correction Tape is!
ONE: CORRECTING MISTAKES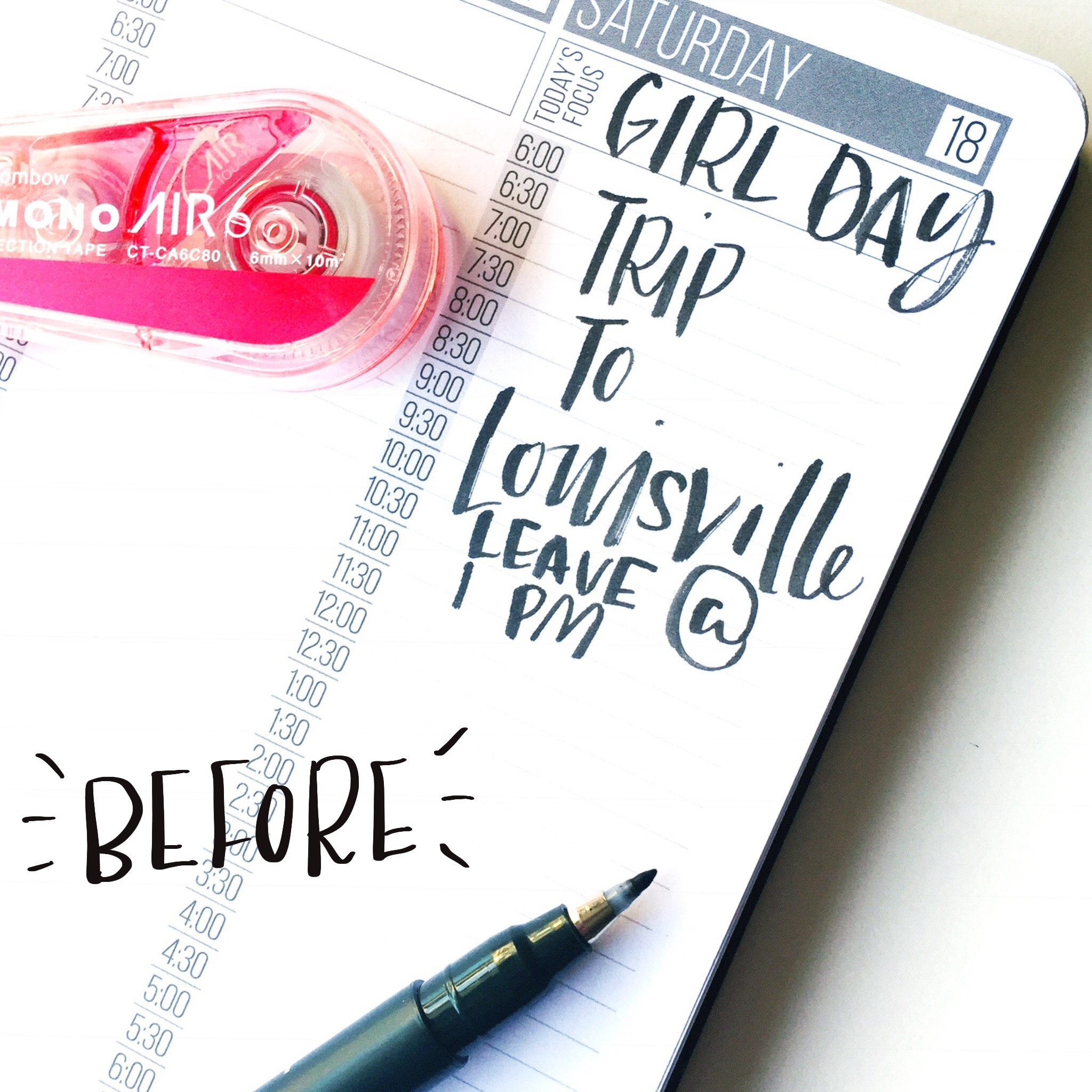 I frequently make the mistake of filling out my planner for the week in pen… my favorite Tombow Fudenosuke Soft Tip and Hard Tip Brush Pens to be exact.  It is super easy to correct those mistakes… a time change is no big deal.  A simple glide of the Tombow MONO Air Correction Tape completely covers the mistake and can be written on quickly and effortlessly to make the change.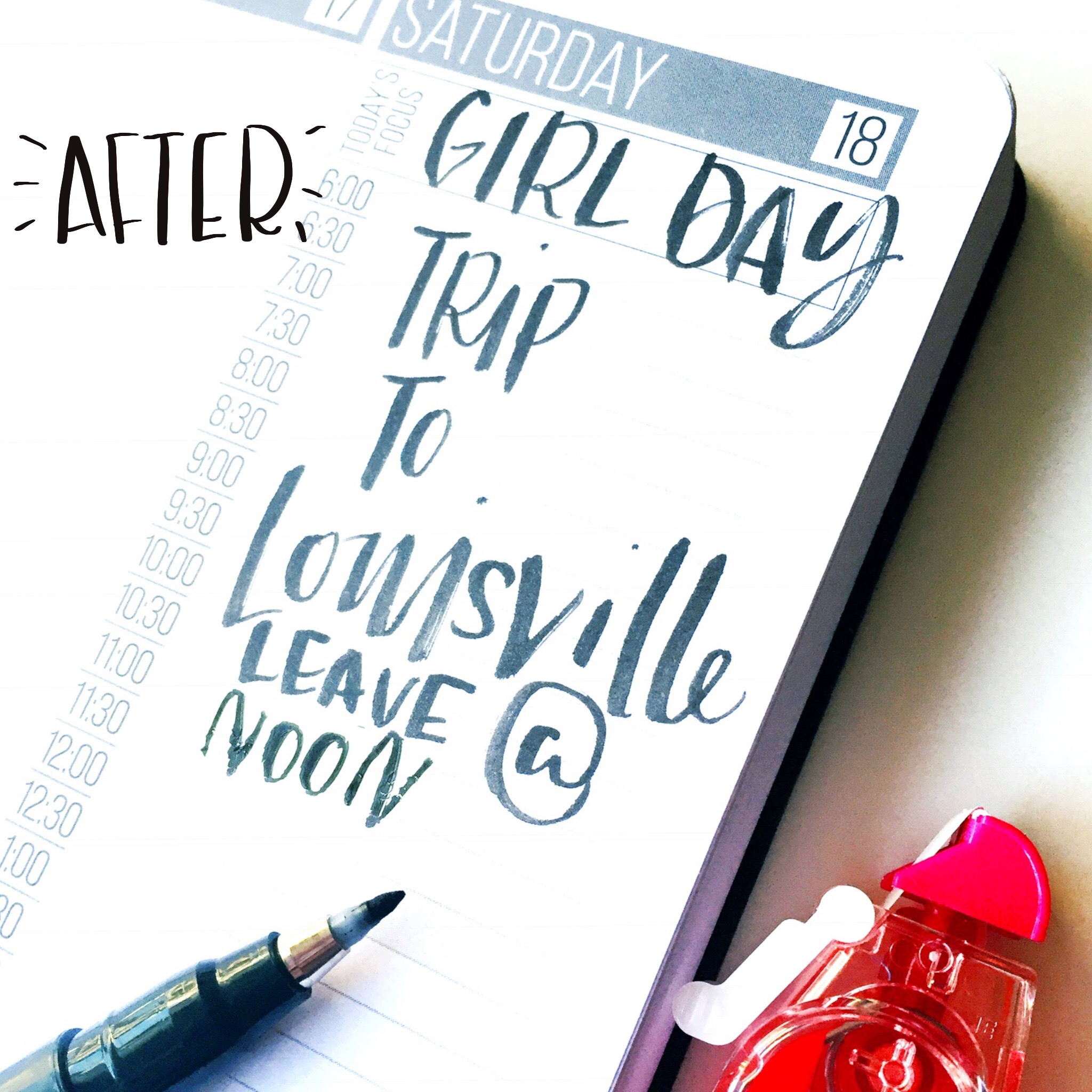 TWO: REUSING PLASTIC BAG LABELS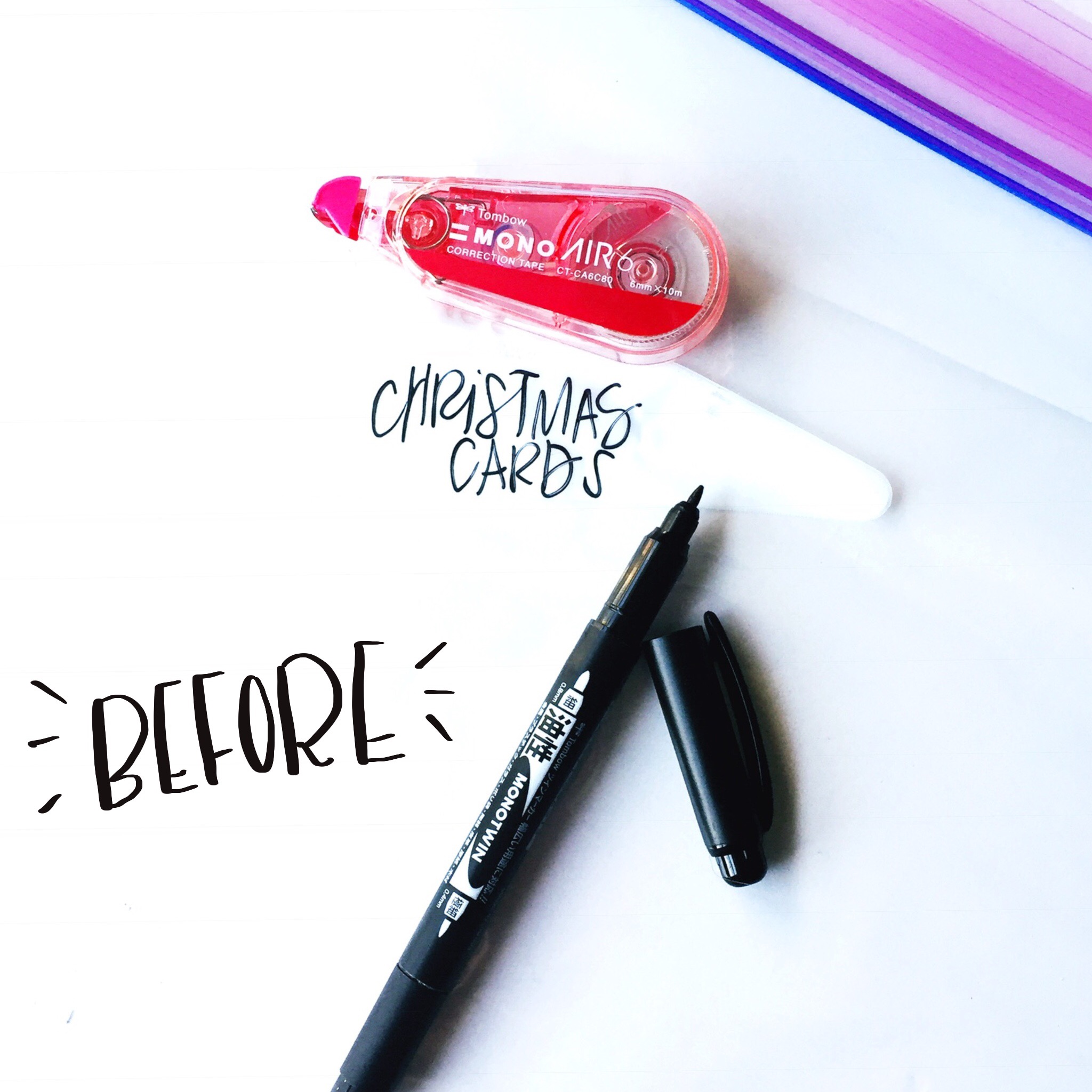 As a mom, I am frequently using plastic bags for a variety of different things.  Sometimes I feel like it's such a waste to just use the bag once and then throw it away.  The MONO Air Correction Tape is easy to glide onto the old label to reuse the bag for a different purpose.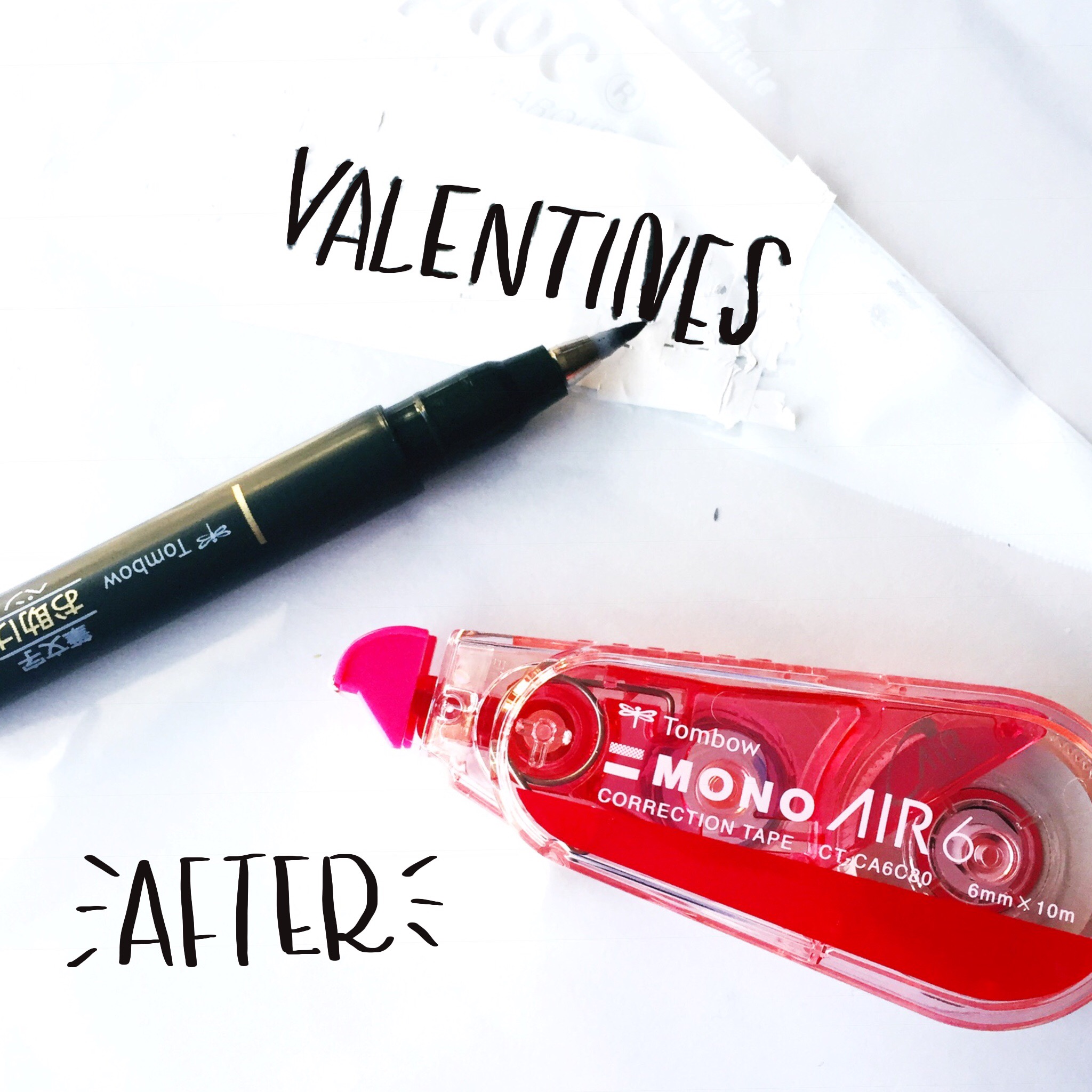 THREE: REPURPOSING A MESSED UP ENVELOPE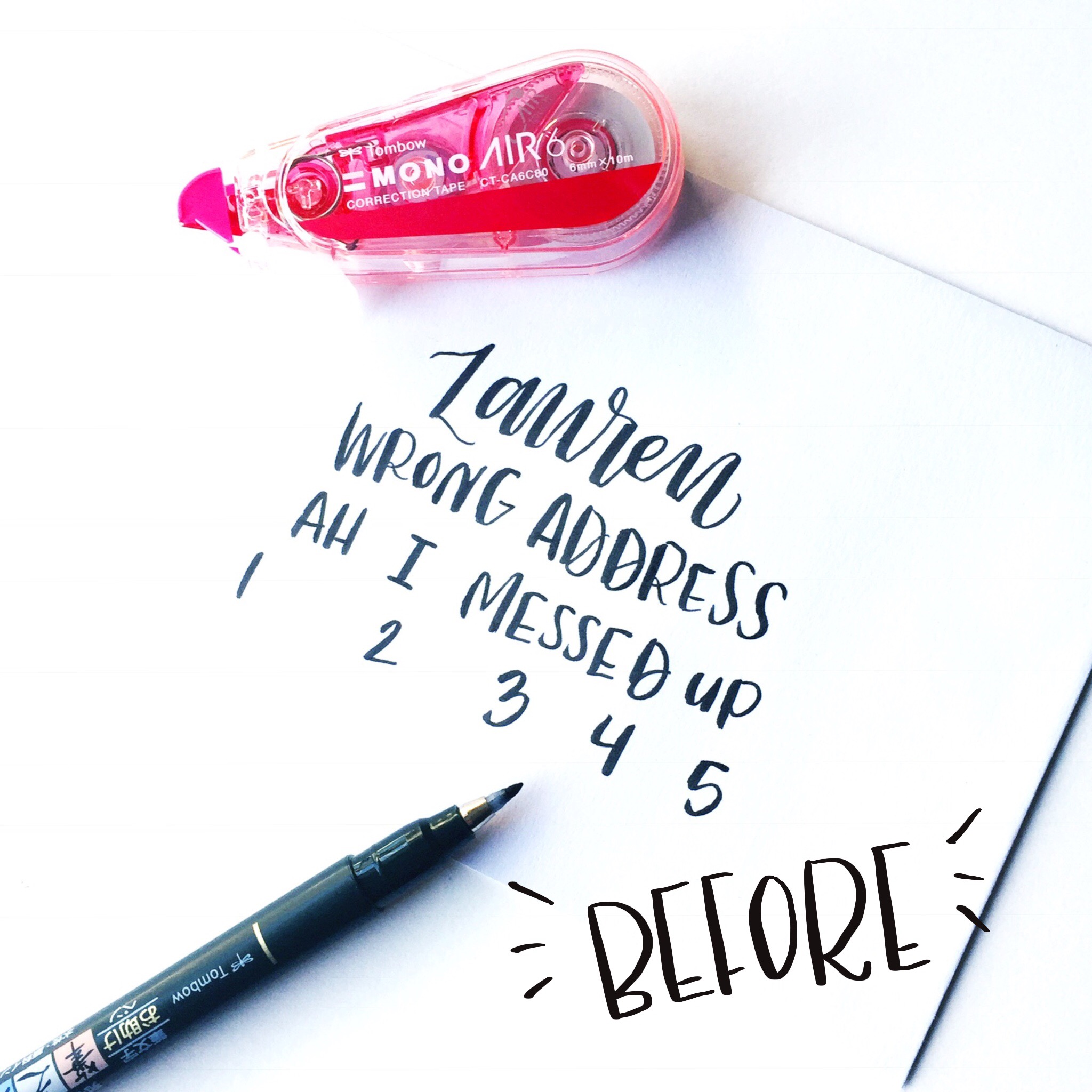 Raise your hand if you've ever messed up an envelope, but not had an extra one! Whether you write the wrong name or have the address wrong, the MONO Air Correction Tape can help you turn your mistakes into a piece of mail art! Simply cover the whole address area with correction tape, rewrite the correct address on top (I used the Tombow Fudenosuke Hard Tip Brush Pen) , and then use a watercolor brush to pick up Dual Brush Pen Ink from the Blending Palette and wash the area around the correction tape with color, creating a resist effect.  Instantly a mistake looks like a pretty cool piece of mail!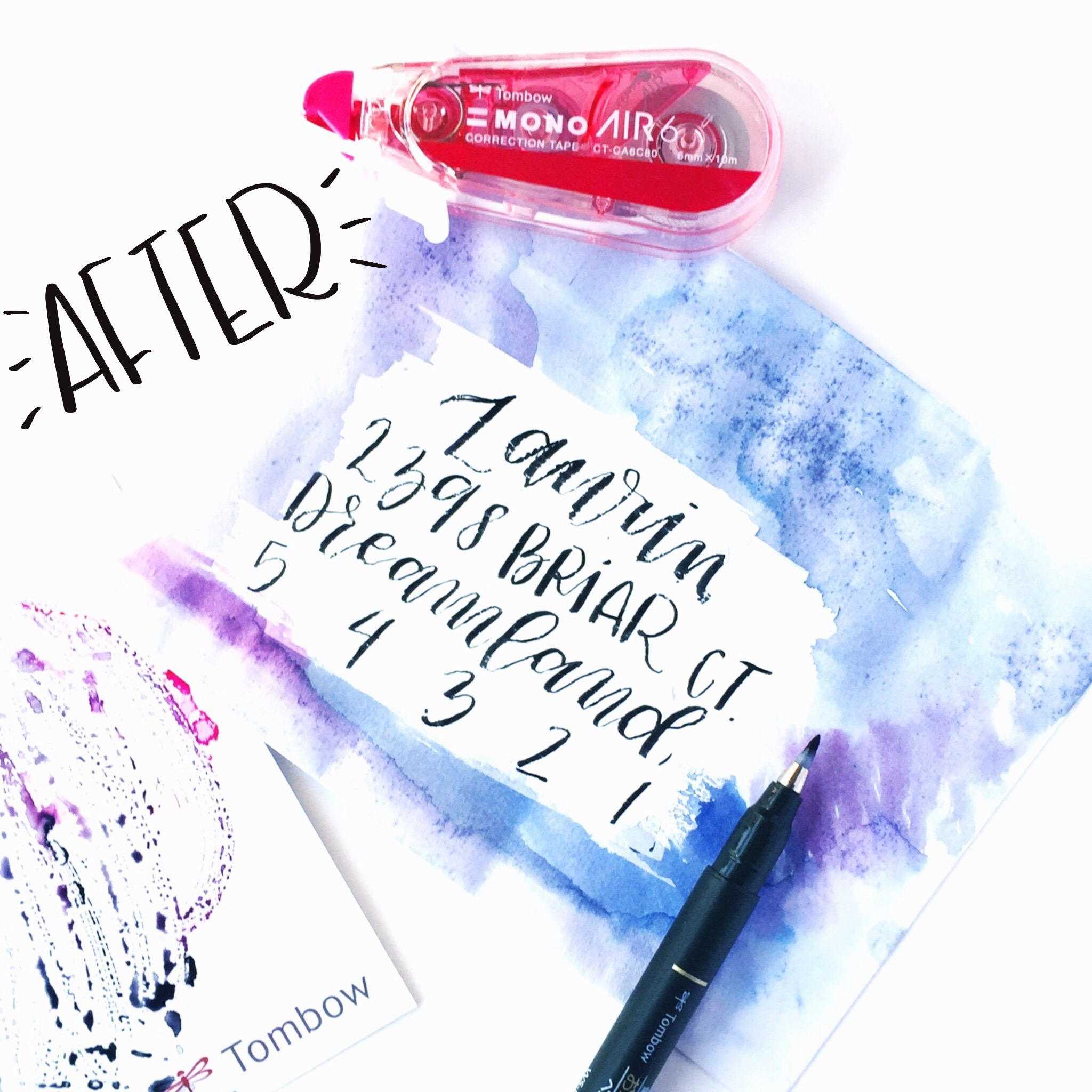 FOUR: CREATING LABELS ON DARK PAPER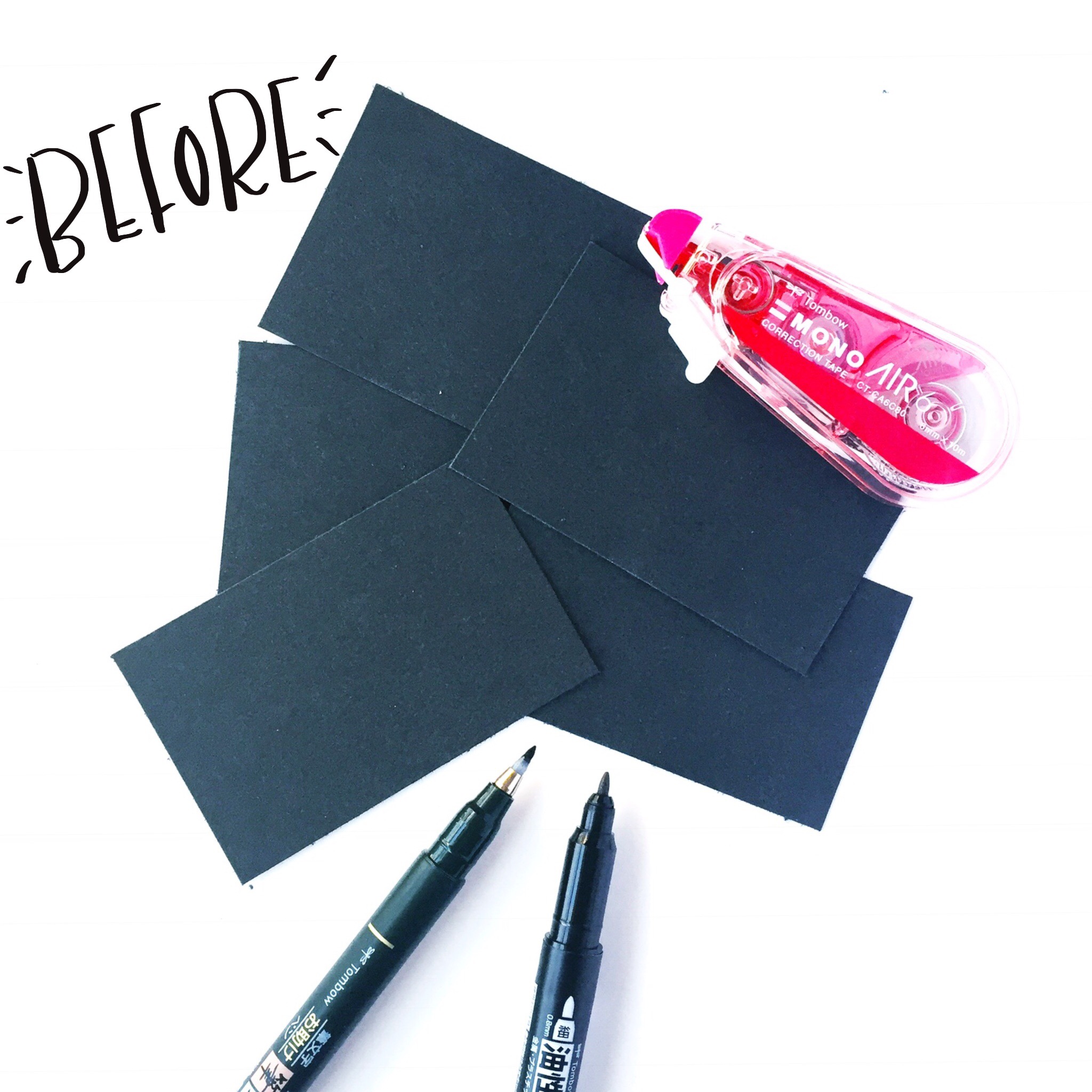 I often have scraps of black or dark paper that I never know what to do with.  The MONO Air Correction Tape is so awesome for creating labels on dark paper.  I cut some scraps down into little 2 by 3 inch labels and smoothly glided the correction tape on it to create a surface that my Tombow Fudenosuke Soft Tip /Hard Tip Brush Pen or MONO Twin Permanent Marker would nicely write on. These labels will easily attach to jars or baskets with the right Tombow adhesive.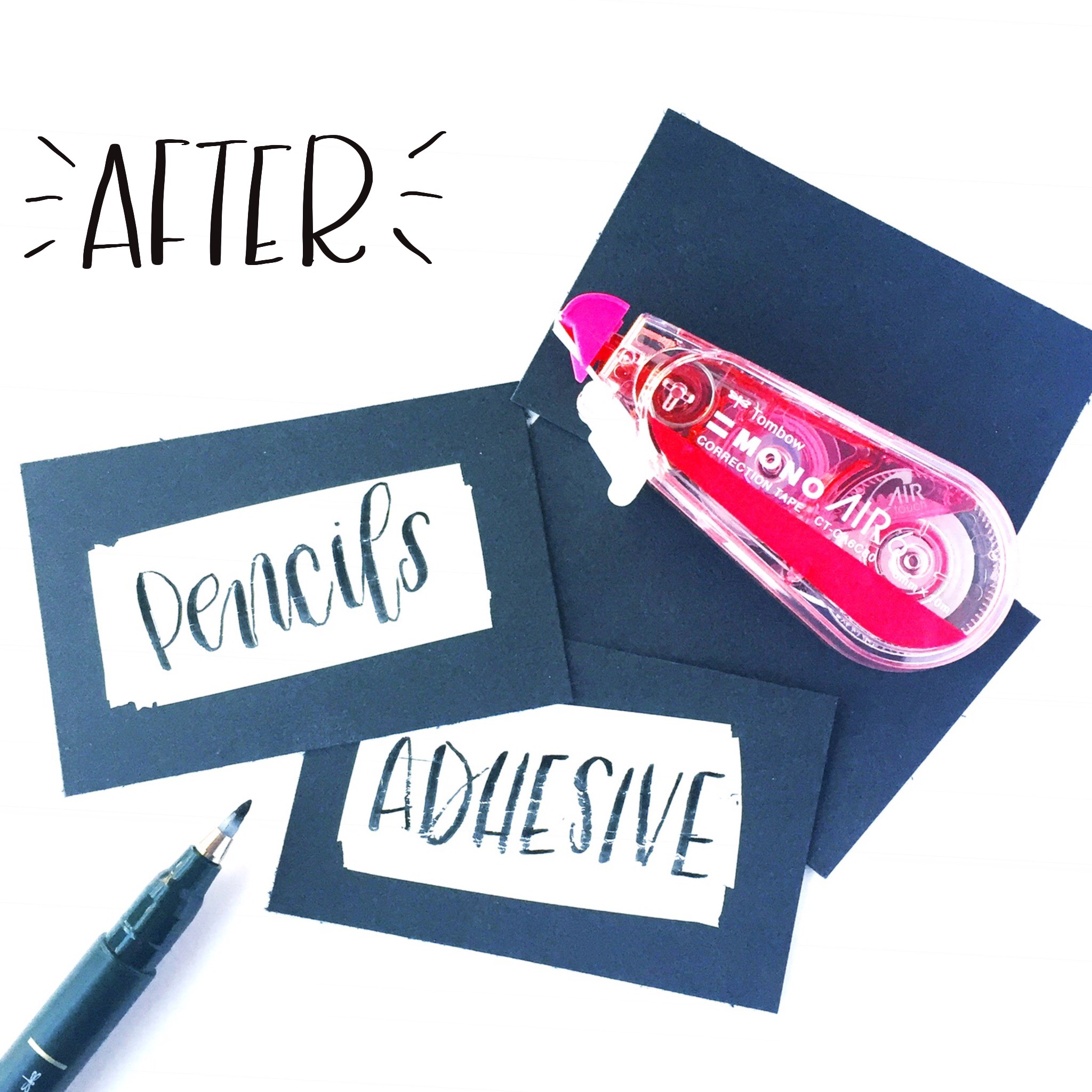 MAKE IT YOUR OWN
There are so many ways to use this amazing product! How will you use your Tombow MONO Air Correction Tape? For all of the products in this tutorial, visit Tombowusa.com.  For more lettering tips or tricks visit me over on Instagram @renmadecalligraphy or at my blog.
Happy Lettering!!!!
Lauren