Hey spooky Tombow friends, it's Jennie! I am a big movie fan. I also love creating Tombow color palettes. So, I used my favorite Halloween movies as inspiration. I grab my Tombow Marker Case and a paper pad and I watch movies while I swatch colors. I also temporarily change the names of the colors. After November 1st, the names will be turkey related.
Supplies:
Corpse Bride
These Tombow color palettes do not have your traditional Halloween colors. They do have a few Halloween staples like orange, green and purple. However, the color palettes are based on movie scenes. To write the names of the palettes, I used the Tombow Fudenosuke Colors. For the numbers, I used the Tombow MONO Drawing Pen 03. Corpse Bride is a movie that starts with a grayscale palette but then Emily Watson brings a world of color starting with her appearance!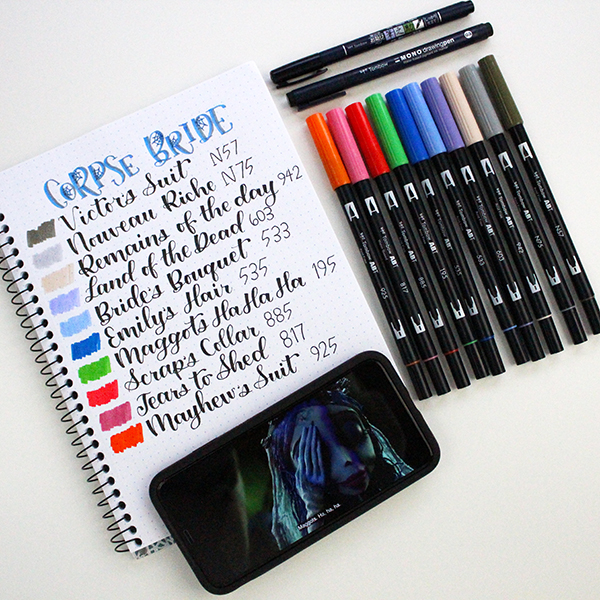 Hocus Pocus
In the past, Tombow had make your own Dual Brush Pen 10-Pack deals. I was inspired by those sales to make my own 10-pack! Most of the colors in this Hocus Pocus palette were inspired by the costumes. One of my favorite things about movies is costume design. So, I love to watch movies over and over so I can notice tiny details. I think this palette is my favorite out of the three.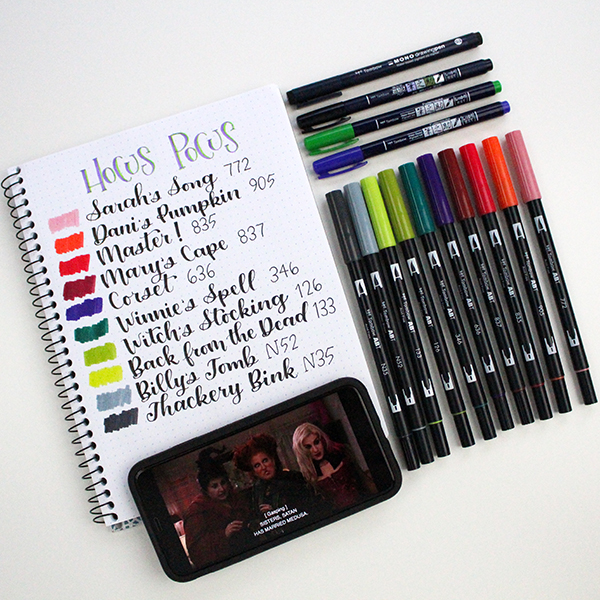 Beetlejuice
I feel like this palette could also be used for spring projects. I love the N95! It's light enough to be used as white but it's also noticeable.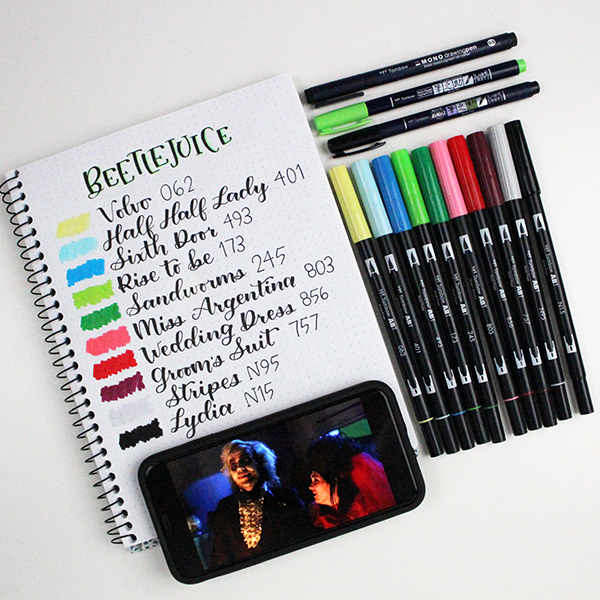 I used half the colors from my Corpse Bride Set to make this little lettering piece. First, I wrote everything using Dual Brush Pen N75. Then, I added colors and blended the colors with the Tombow Water Brushes. Finally, I used the bullet tips of the Tombow Dual Brush Pens to add lines mimicking Victor's suit and Victoria and Emily's hair!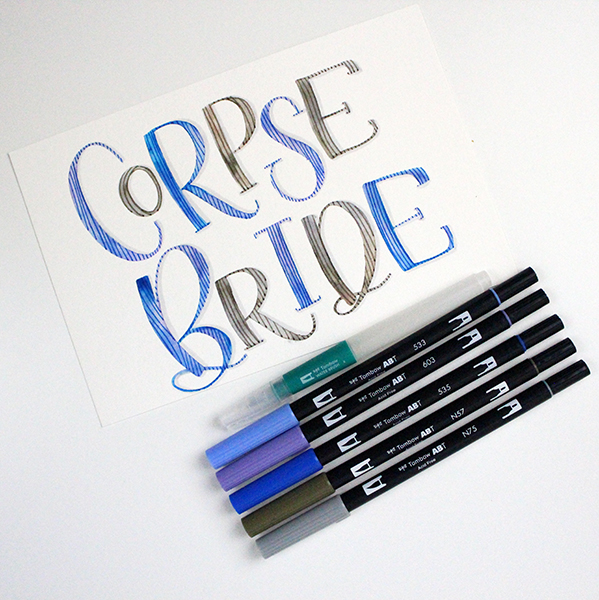 I also added shadows using the N75 Tombow Dual Brush Pen!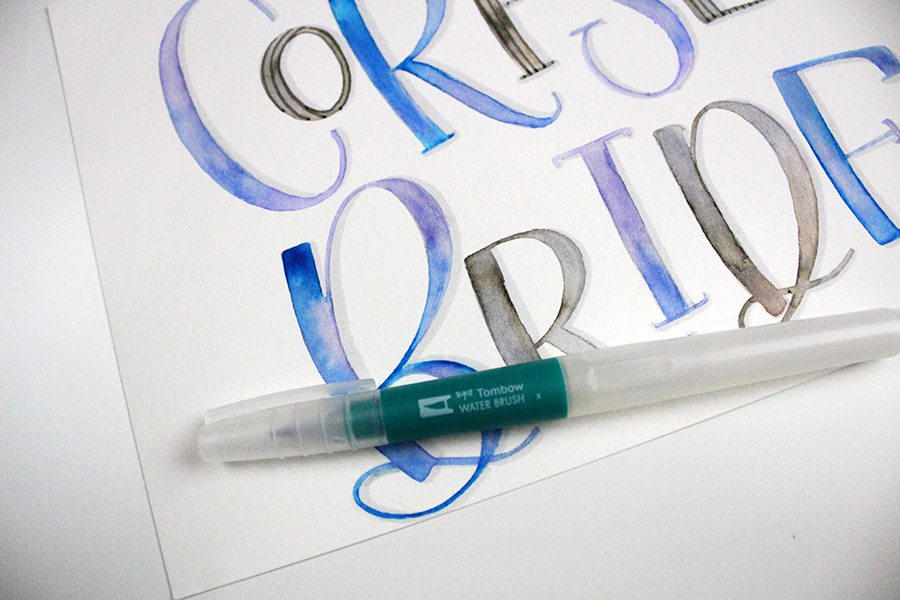 I hope you enjoyed these Tombow color palettes! Let me know which one was your favorite! Take care!