Hello friends, it's Smitha here with my journal. Happy New Year! I'll show you how I'm creating this New Year journal spread.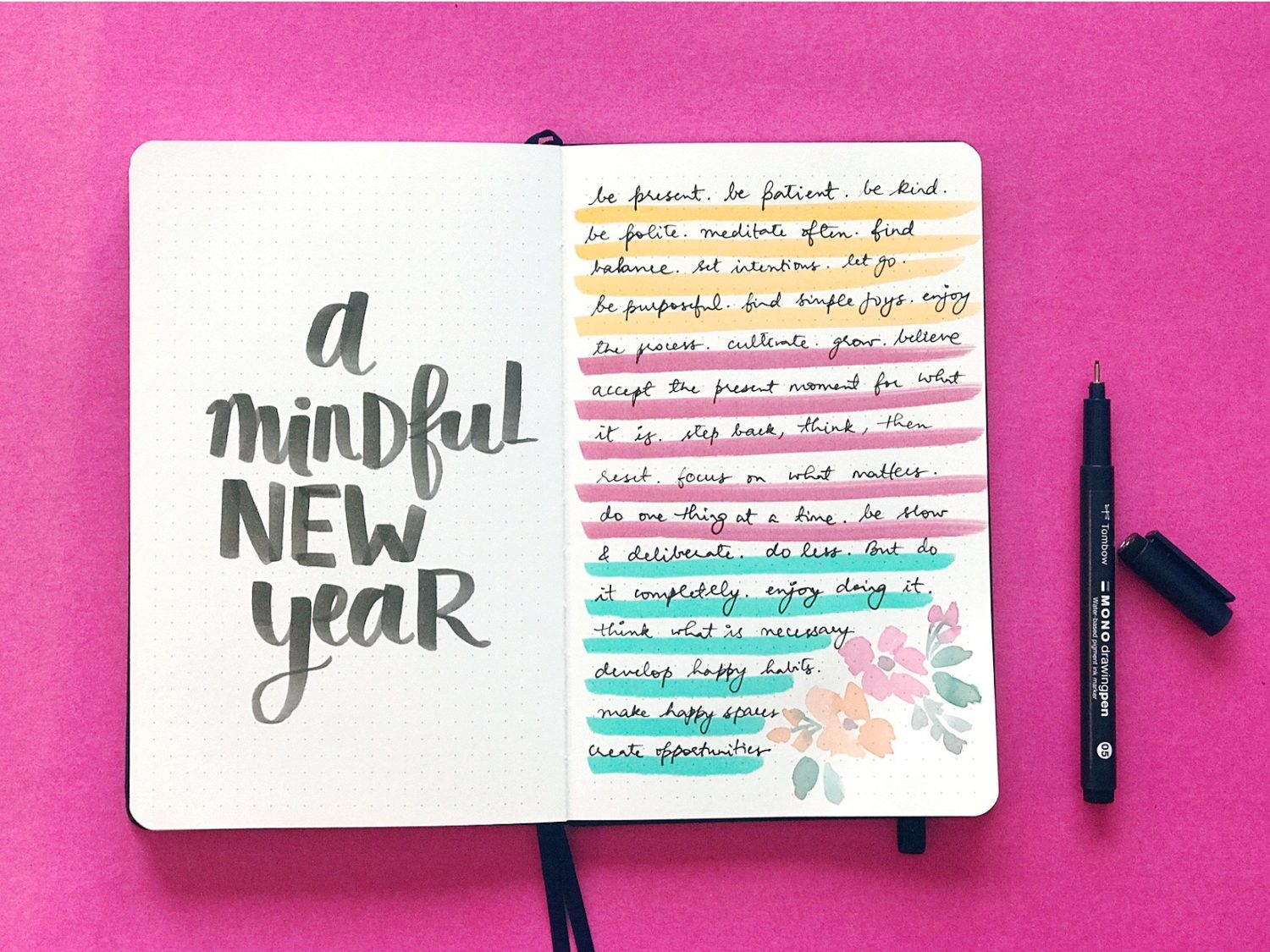 Material list: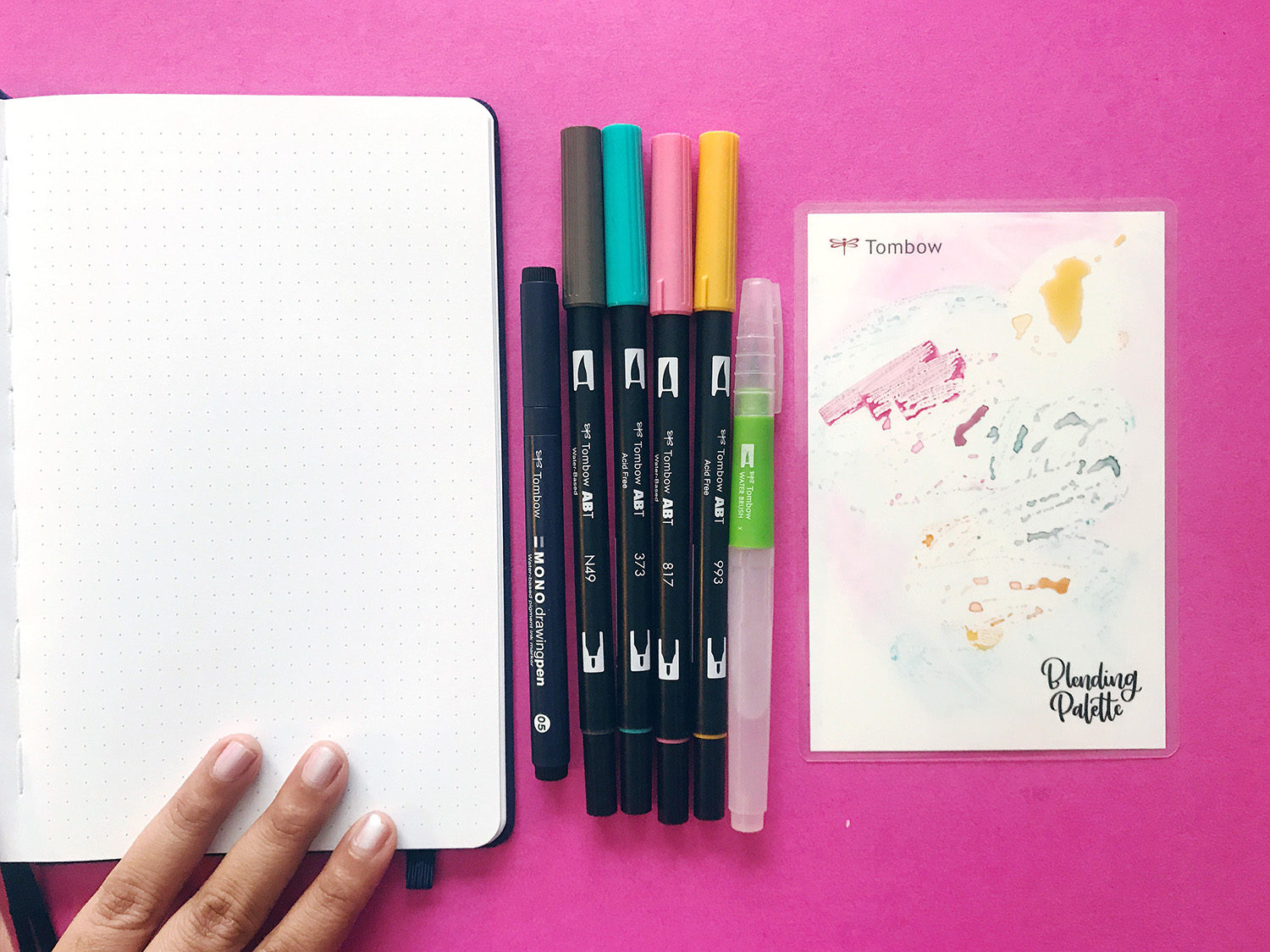 I started my spread with nice bold lettering using my new favorite Dual Brush Pen color N45. Mindfulness is one of my focuses for this new year. So, I lettered the words "A mindful New Year" by mixing some brush lettered fonts and bold letters.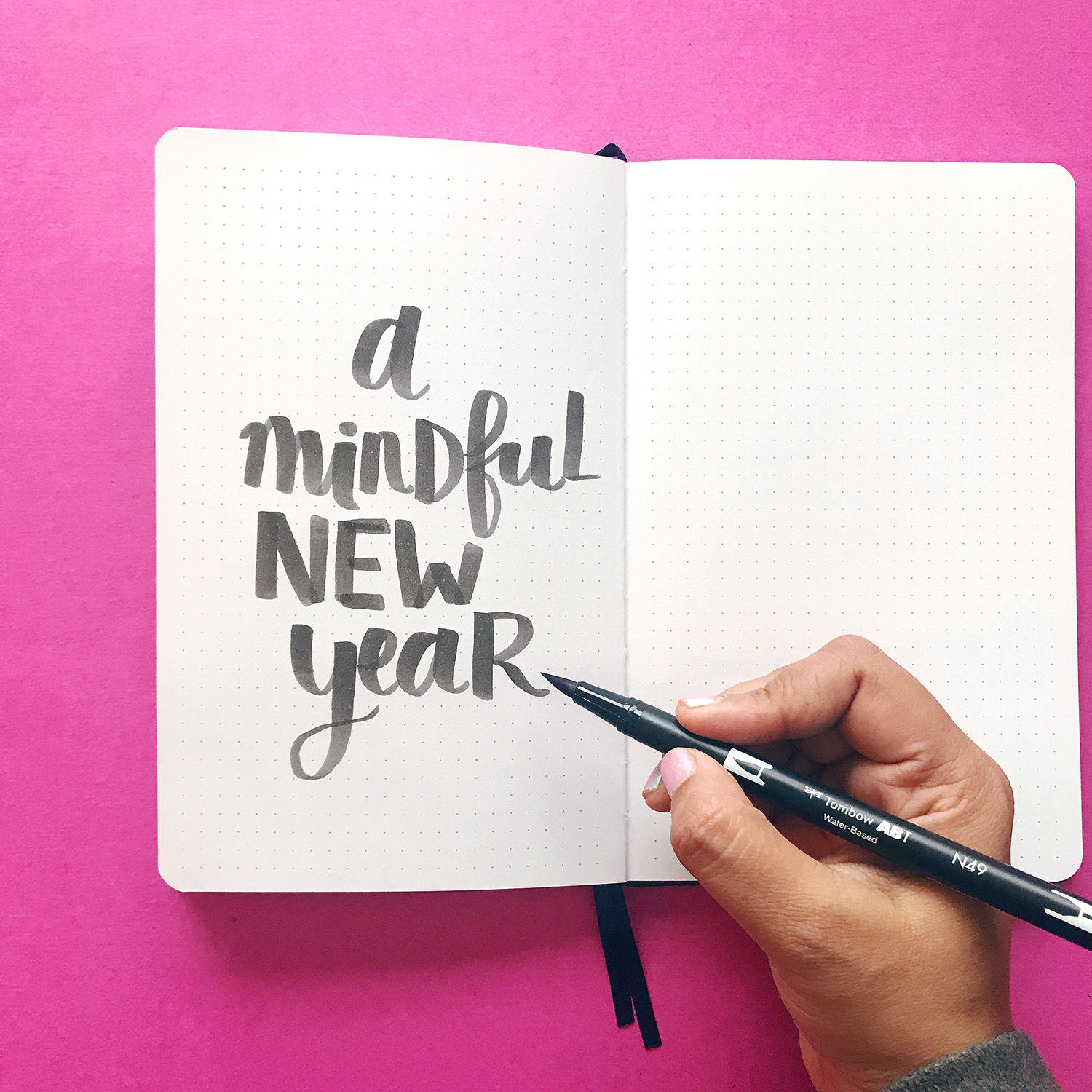 I love flowers, so I had to quickly watercolor a few loose florals onto the corner of my journal page. I like using the Blending Palette to pick up my Dual Brush Pen colors. The color gets a bit watery and the flowers end up looking dainty and pretty.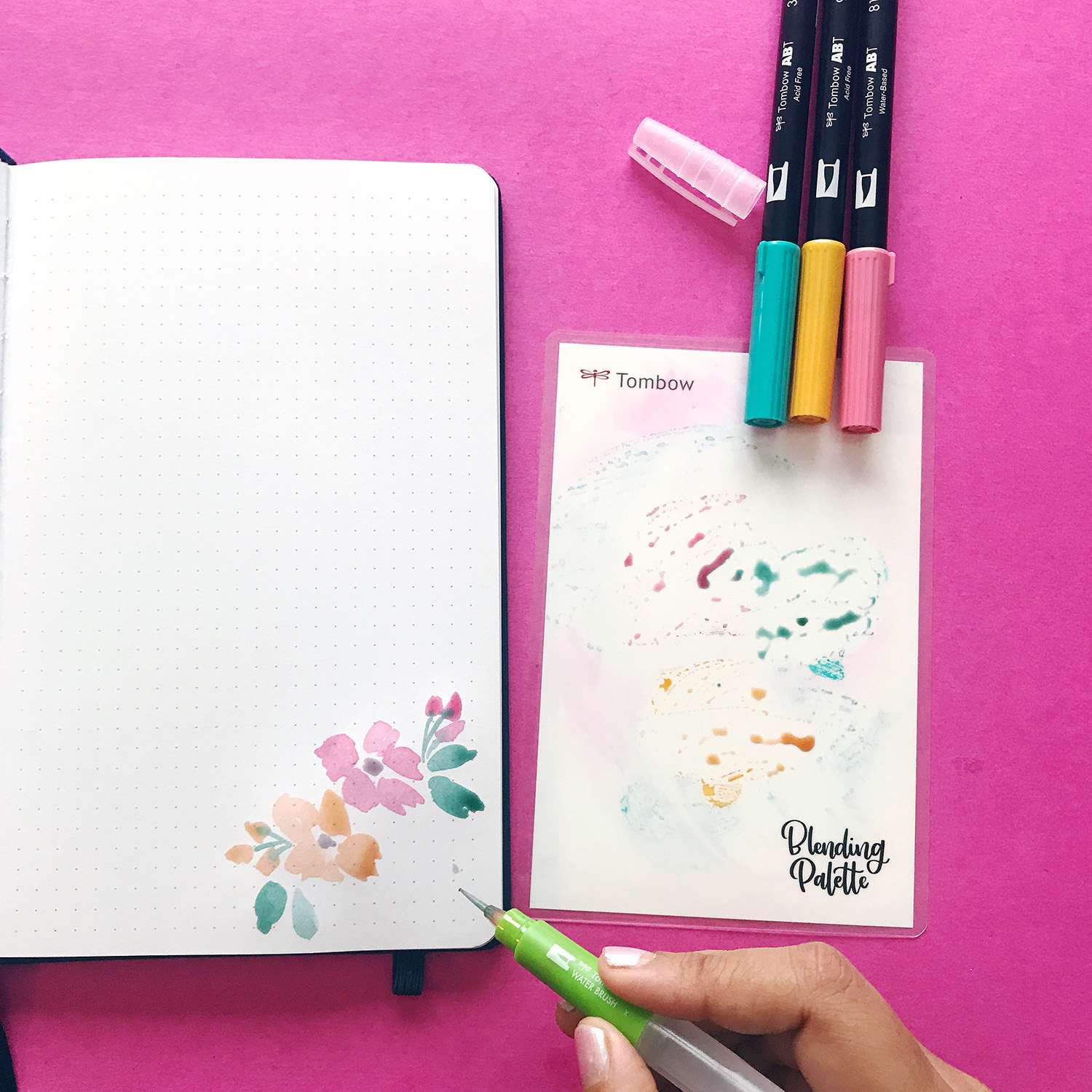 I had a lot on my mind to write down, so I figured I would add some color stripes to help guide my journaling. I used the brush tip of the Dual Brush Pens to add colorful stripes all along the page.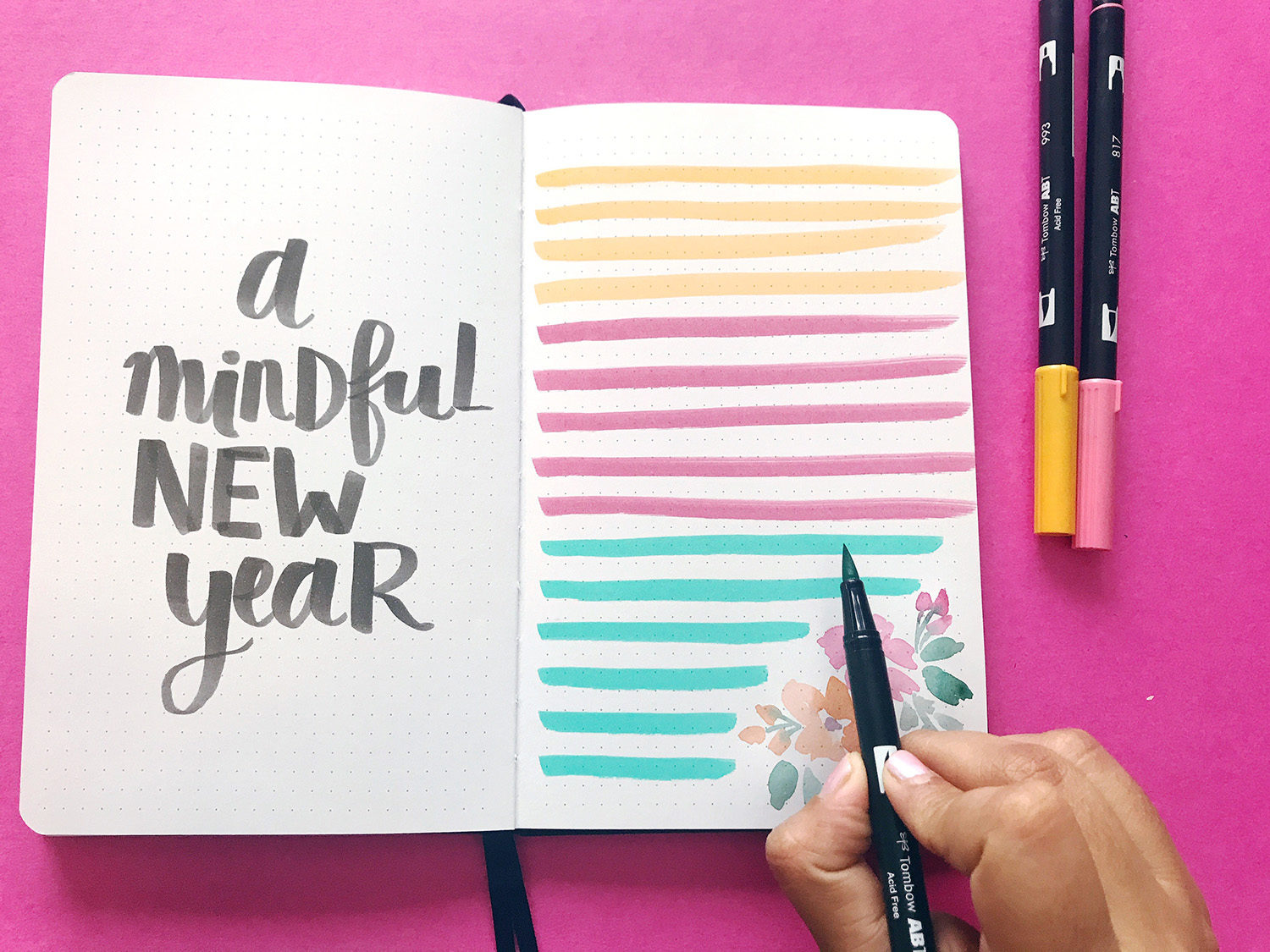 Then I started writing. I like using the Mono drawing pen in 05 or even 08 thickness for quick wirting. The pen tip is perfect for me!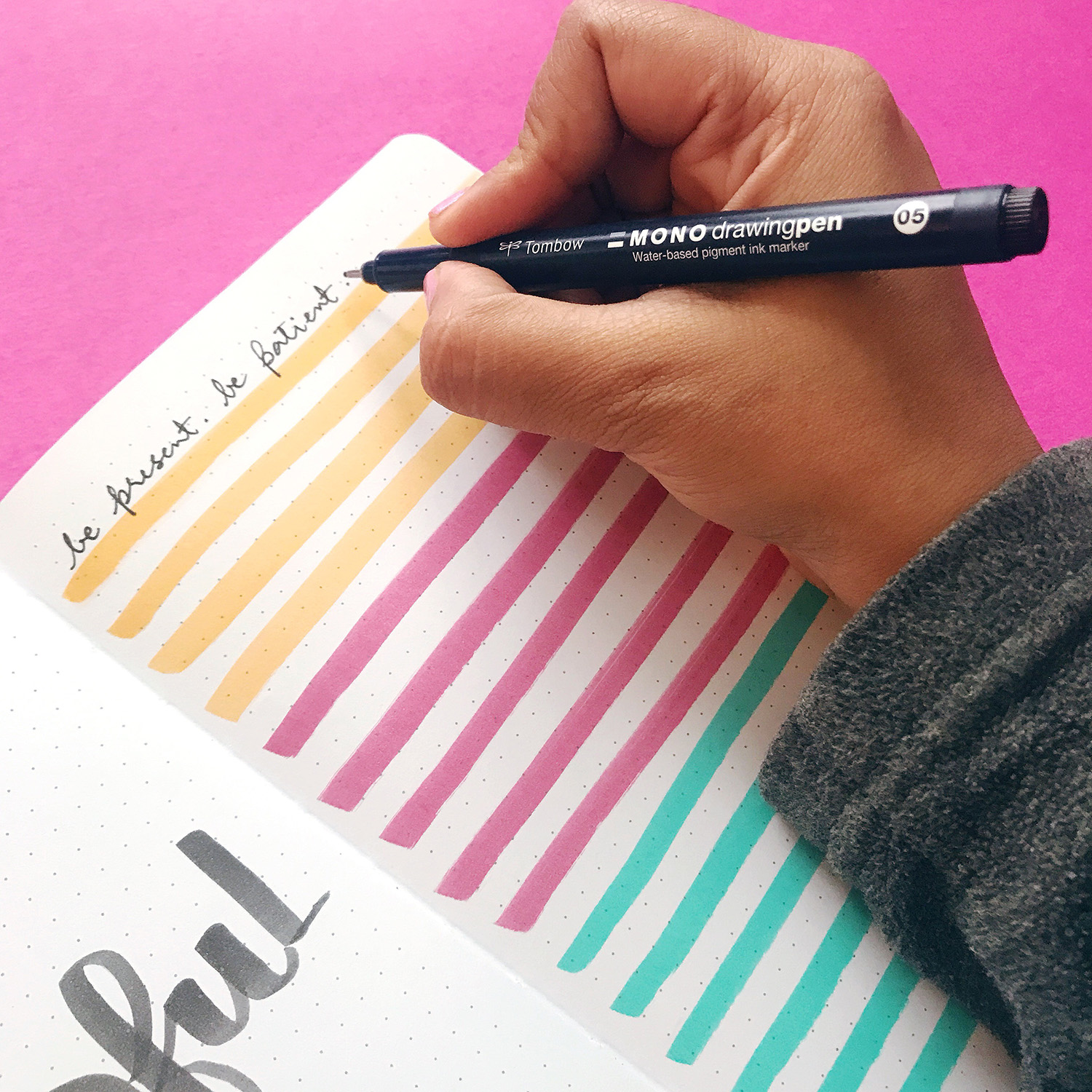 I then filled my page with things I want to focus on this year. 2020 is off to a great start already!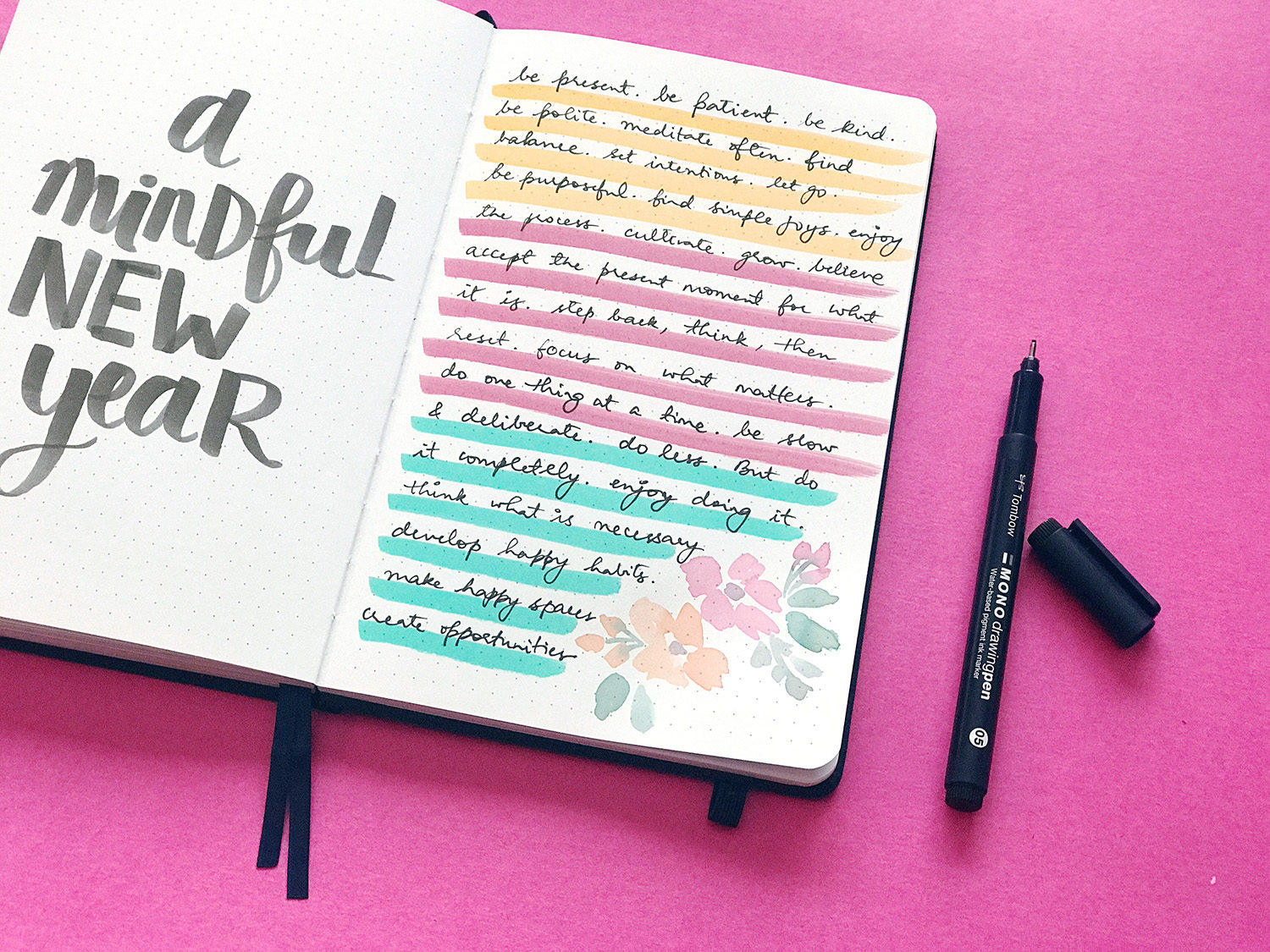 I hope you enjoyed this tutorial friend. Happy New Year!
Smitha
Find me on Instagram: @theshinynest
Find more of my tutorials on my blog www.smilingcolors.com