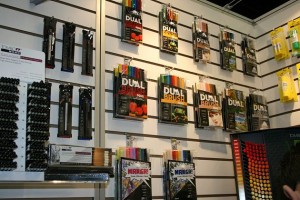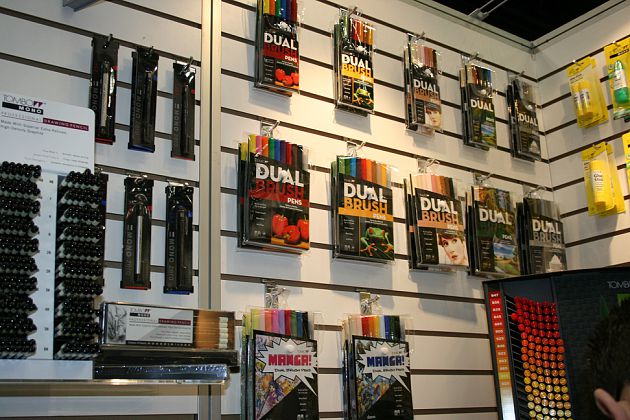 Last Thursday through Saturday, we attended the National Art Materials Trade Association show in Indianapolis. We debuted 12 Dual Brush Pens, manga and professional.
Our Manga Dual Brush Pens, which are named for the popular Japanese comic art form, feature sets named after the two primary manga segments, shojo, or girl, and shonen, or boy. Shojo Dual Brush Pens have bright purples, blues, pinks and reds, while the Shonen Dual Brush Pens contain variations of warm browns, oranges, yellows and greens.
The Professional Dual Brush pens were created with the professional artist in mind. The new sets are offered in 6- and 10-packs, and grouped by the most common types of art that professional create – primary, secondary, landscape, portrait and grayscale. The new Dual Brush sets will be in stores soon. Click here to see all of the sets.
 Be sure to stop by our Facebook page to look through our NAMTA photo album!