I had the great pleasure of teaching an Irojiten Colored Pencil class at Stampers! in Victoria BC this weekend. What a great bunch of enthusiastic students! I thought you would enjoy a few photos from the class and see what they created!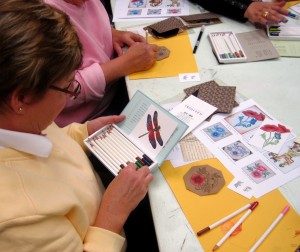 I let the students choose what color palette they wanted to use on the cards, the Deep Tones and Grey Tones proved to be popular!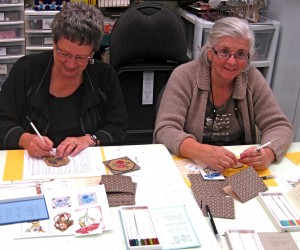 Here's the store owner Ann on the right hand side – I love when the store's owners take the course so they can pass on how wonderful the Irojiten Colored Pencils are!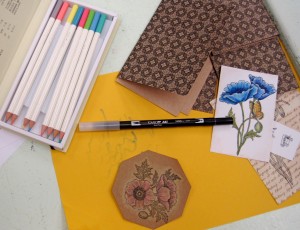 Didn't Ann do a great job on her blue poppy and the poppies on the colored paper with the Pale Tone colors? She also did some beautiful blending using the Colorless Blender Pen, which works great with the Irojiten colors!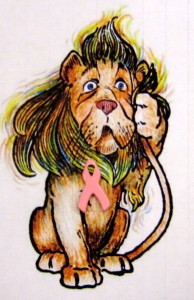 Here is a sample of another project we worked on – the lion from the Wizard of Oz was colored with the Irojiten Colored Pencils using the 'strike' stroke. The stamp is from Crafty Secrets and he is sending healing, encouraging thoughts to all battling Breast Cancer!