Great theme Jennie! I have LOTS of experience with rain! Living in a rainforest on the west coast makes me an expert! You would think I would get tired of dark and wet days but I actually love the rain!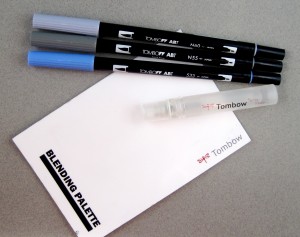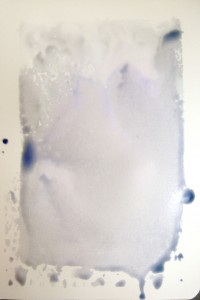 I made my rain inspired piece on a page in my journal. I started with covering the blending palette with Dual Brush Pen colors. I used N60 Cool Gray 6, N55 Cool Grey 7 and 533 Peacock Blue. Then I sprayed the palette using the mister and then turned it over onto my page to create a splashed base.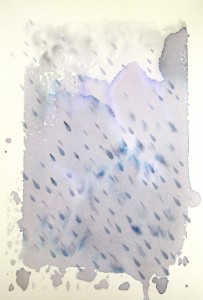 While it was still a bit damp, I made the raindrops by pushing down the brush tip of the N60 pen onto the paper. I made more raindrops when the colored splash had dried as well.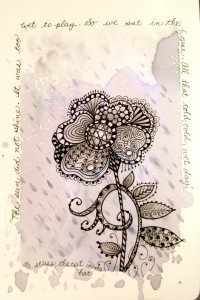 I then drew a Zentangle Inspired flower onto the page and added the Dr. Seuss quote from the "the Cat in the Hat"; "The sun did not shine. It was too cold to play. So we sat in the house. All that cold, cold, wet day." This rainy background would also be great on a scrapbook page or a background for a stamped card.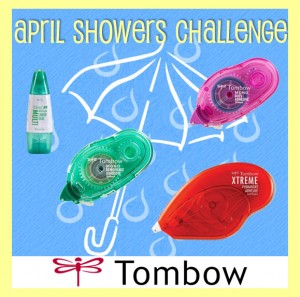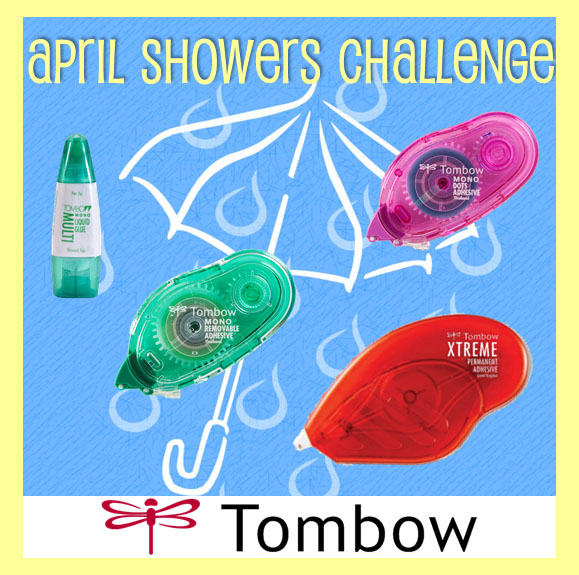 To play along, you have until Monday, April 7th at Midnight to participate. Voting starts Tuesday April 8th so make sure to tell all your friends to vote! The winner will be announced Wednesday April 9th.  You could win Tombow's Mono Multi Liquid Glue, Removable Adhesive, Dots Adhesive and the new Xtreme Adhesive.
Have fun and Good Luck!