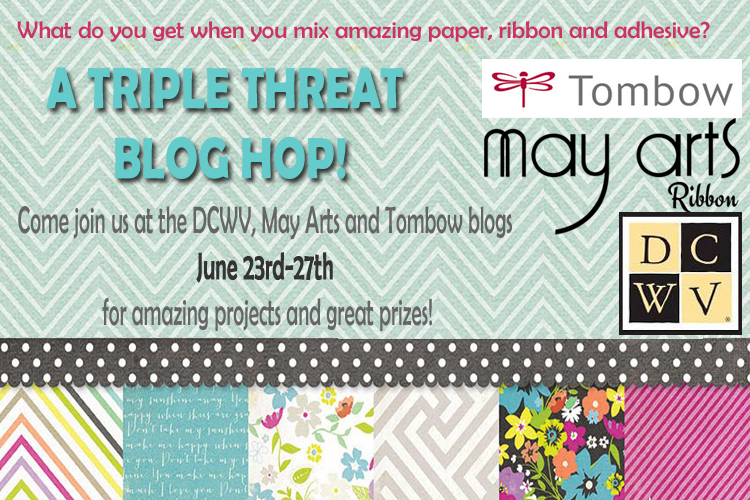 Welcome to the DCWV/May Arts/Tombow
Triple Threat Blog Hop!
All this week, designers from these three great companies are sharing projects they created by teaming up some fun paper from DCWV's Honey Chic stack, with a variety of adhesives from Tombow and some beautiful ribbon from May Arts.
Tombow is not only blog hopping with DCWV and May Arts this week, we are also giving away a $300 Prize Package on our Facebook Page!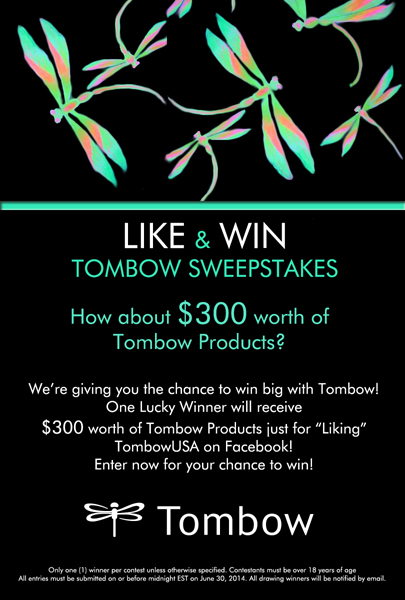 Here is today's Line-up:
Jennifer Davey
Karen Baker
Tessa Buys
Thomisia Francois
Be sure to visit all the blogs today and leave comments for your chance to win some great prizes! Three lucky readers will win a Triple Threat prize pack of you own, including a stack from DCWV,
a spool of ribbon from May Arts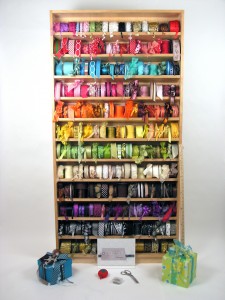 From Tombow':
Xtreme Adhesive: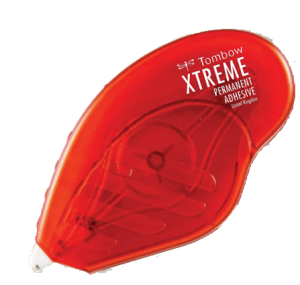 Power Tabs,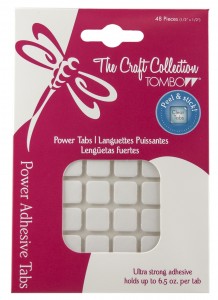 Removable Adhesive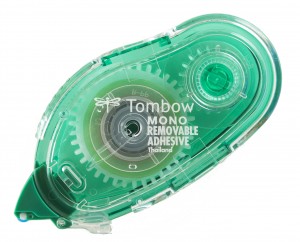 Fastener Tabs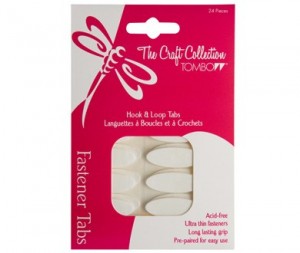 Winners will be chosen from comments throughout the week, so make sure you check back daily to increase your chances of winning! Also, please make sure you have popped on over to Facebook and "liked" each of the company pages (DCWV / May Arts / Tombow), because really, what's not to like?!
If you enjoyed this post, you can stay up to date with Tombow by following us on: