A video tutorial showing Coloring with Irojiten Color Pencils on an adult coloring page.
Hello there! This is Smitha and today I'm sharing a video that introduces me as an artist and shows you who I am. I love anything colorful and as an illustrator there is nothing that makes me happier than a little drawing and coloring time. So today I am Coloring with Irojiten Color Pencils and sharing the reasons why I like them so much.
Enjoy this tutorial by clicking the video box below orTo watch the video in HD on YouTube, click HERE
I start with a blank Mandala Coloring Page and a rainbow of Irojiten Colors. A blank canvas, ready for color.
By the way, this illustration is from the Adult Coloring Book: Stress Relieving Patterns by Blue Star Coloring.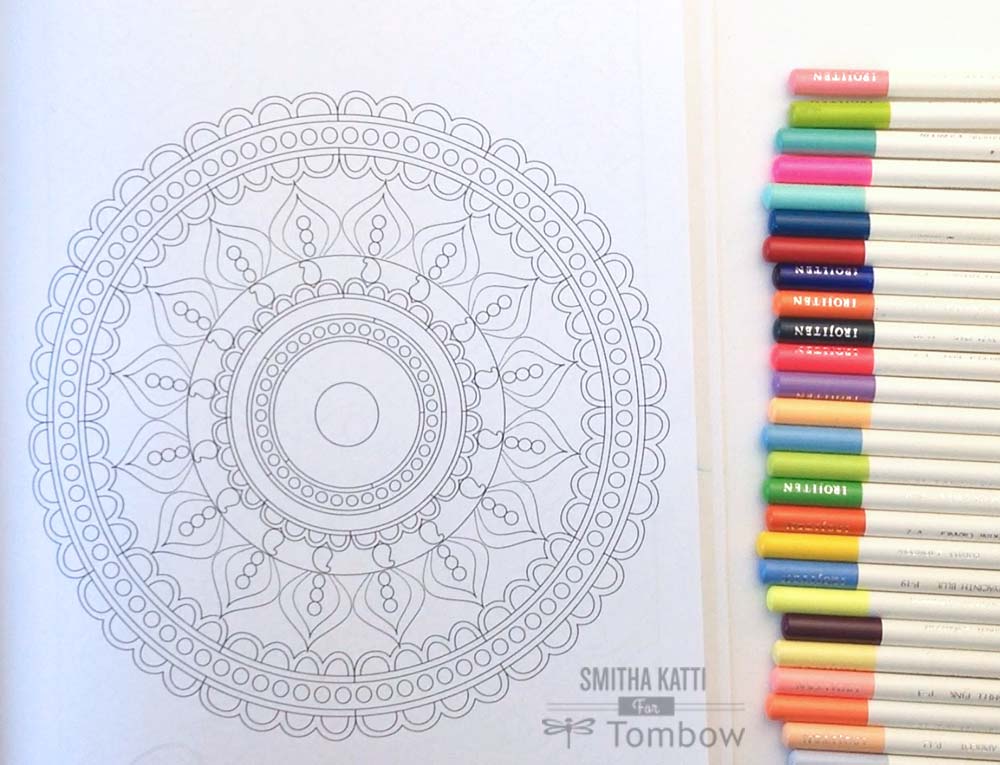 In the video I share some tips and qualities of these pencils that I enjoy- like how the colors can be layered on top of each other easily and how they don't get any of that annoying waxy build up. I am a quick colorer, I like to create something colorful but it can't take up too much time. That's why the layering of colors helps me a lot, I can layer a base color quickly and then go over it and add some highlights later.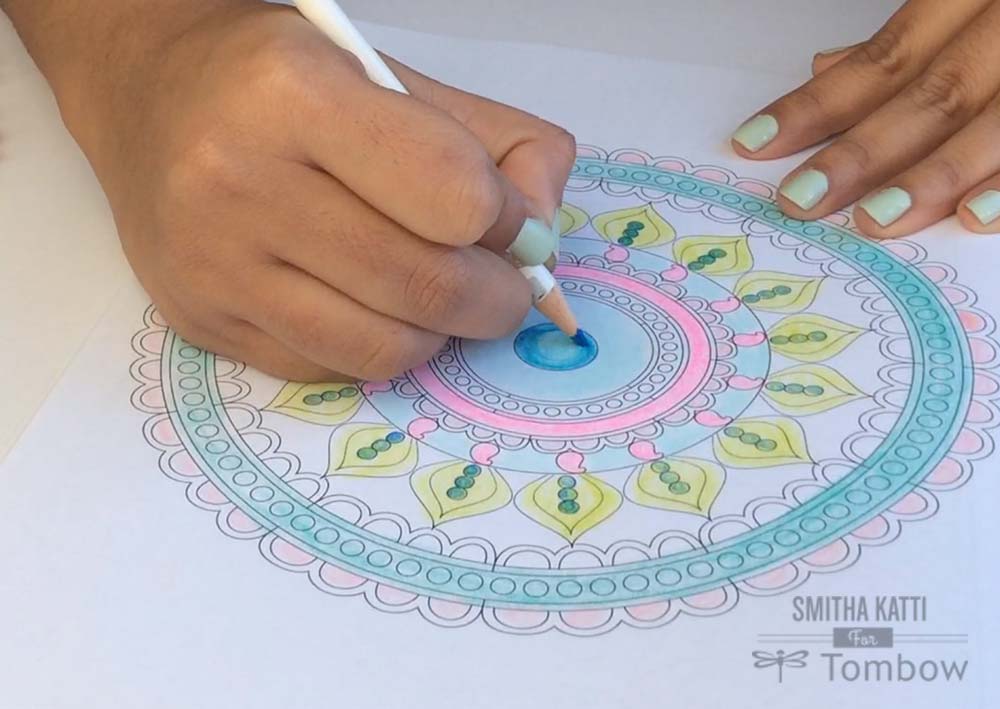 Adult Coloring Pages are my 15 minutes of me time- and I love using all of the Tombow Colored pencils for their vibrant colors. Any gloomy winter day could sure use a dash of color right?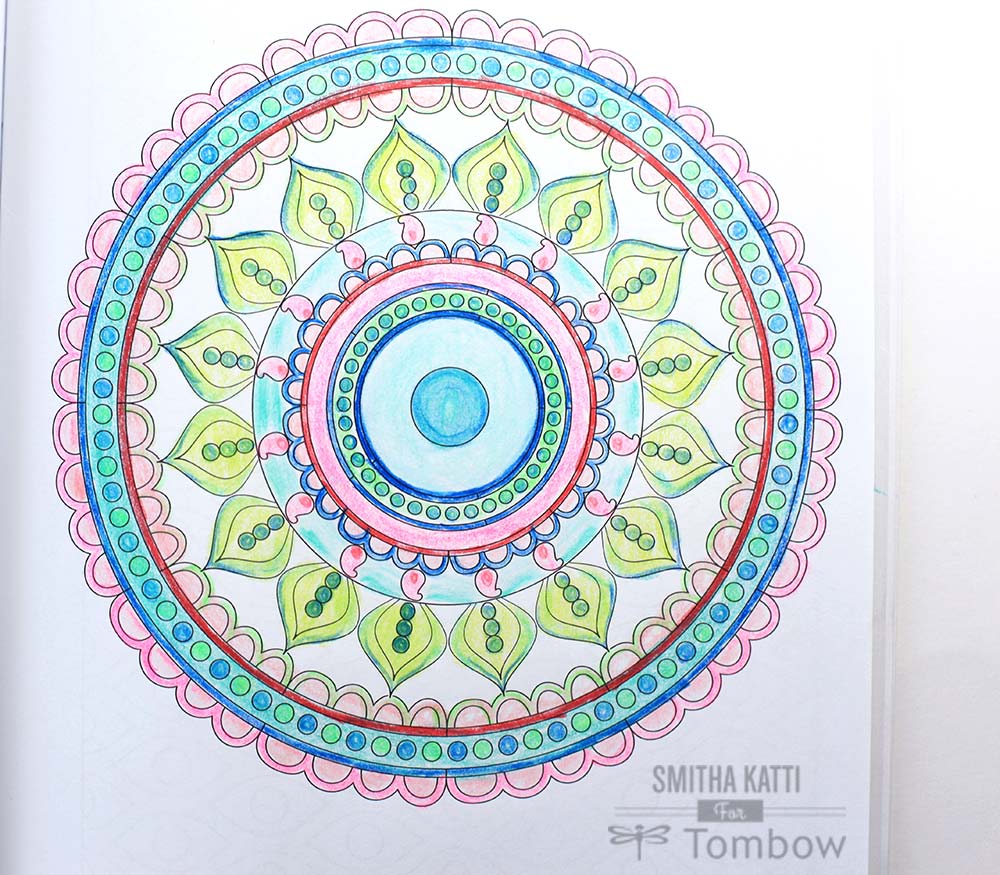 I hope this added a bit brightness to your day! If you are on instagram, come follow me @theshinynest, where I share handdrawn illustrations, coloring pages and other pops of color. Don't forget to follow @tombowusa while you are there!