It's Marie Browning here and I am super excited to show you these beautiful crepe paper flowers! The fine crepe paper is from Lia Griffith and am using her pattern and instructions for the Icelandic Poppies.  The poppies will be the focal point of a Crepe Paper Flower Wreath to adorn my door for the summer. I do have to admit I don't own a glue gun so I went ahead and created the flowers using Tombow Adhesives!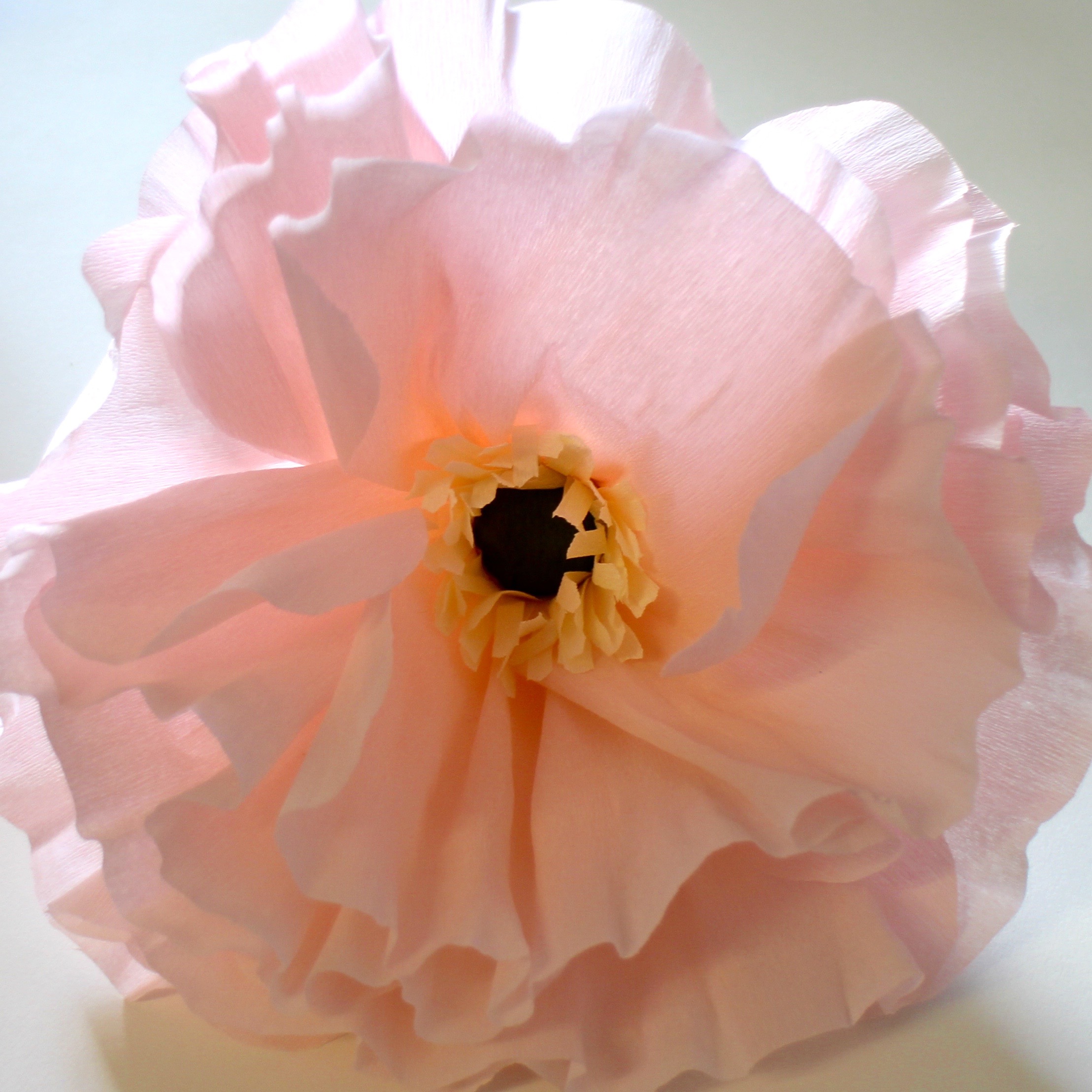 Step 1: Make the center of the poppy
To create the fringed center, I cut the strip of crepe paper, fringed it and then added MONO Multi Liquid Glue to the bottom of the strip using the broad applicator. Let the glue dry clear.  You are left with a fringed strip with a sticky base to roll around the green center that was created using crepe paper and a Styrofoam ball.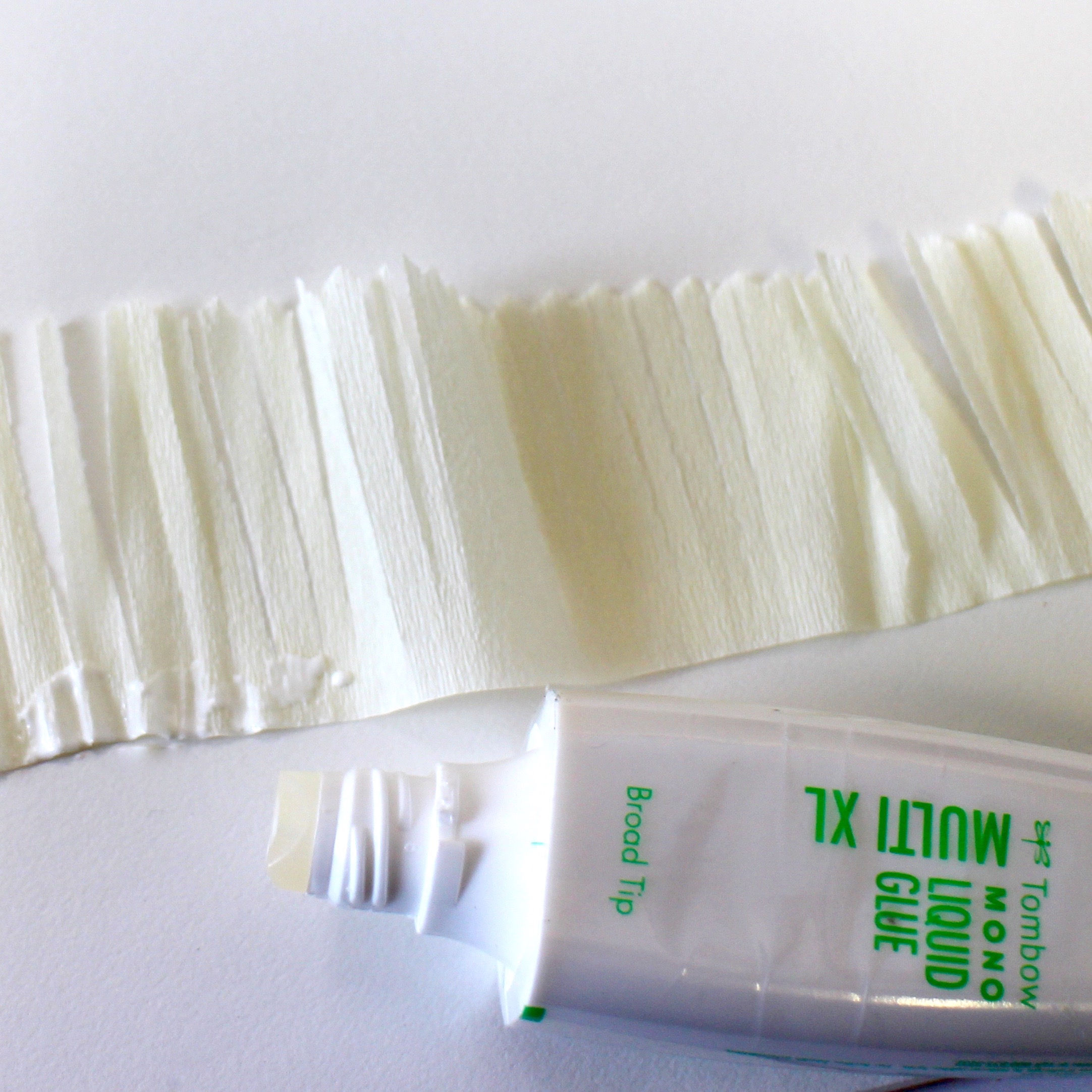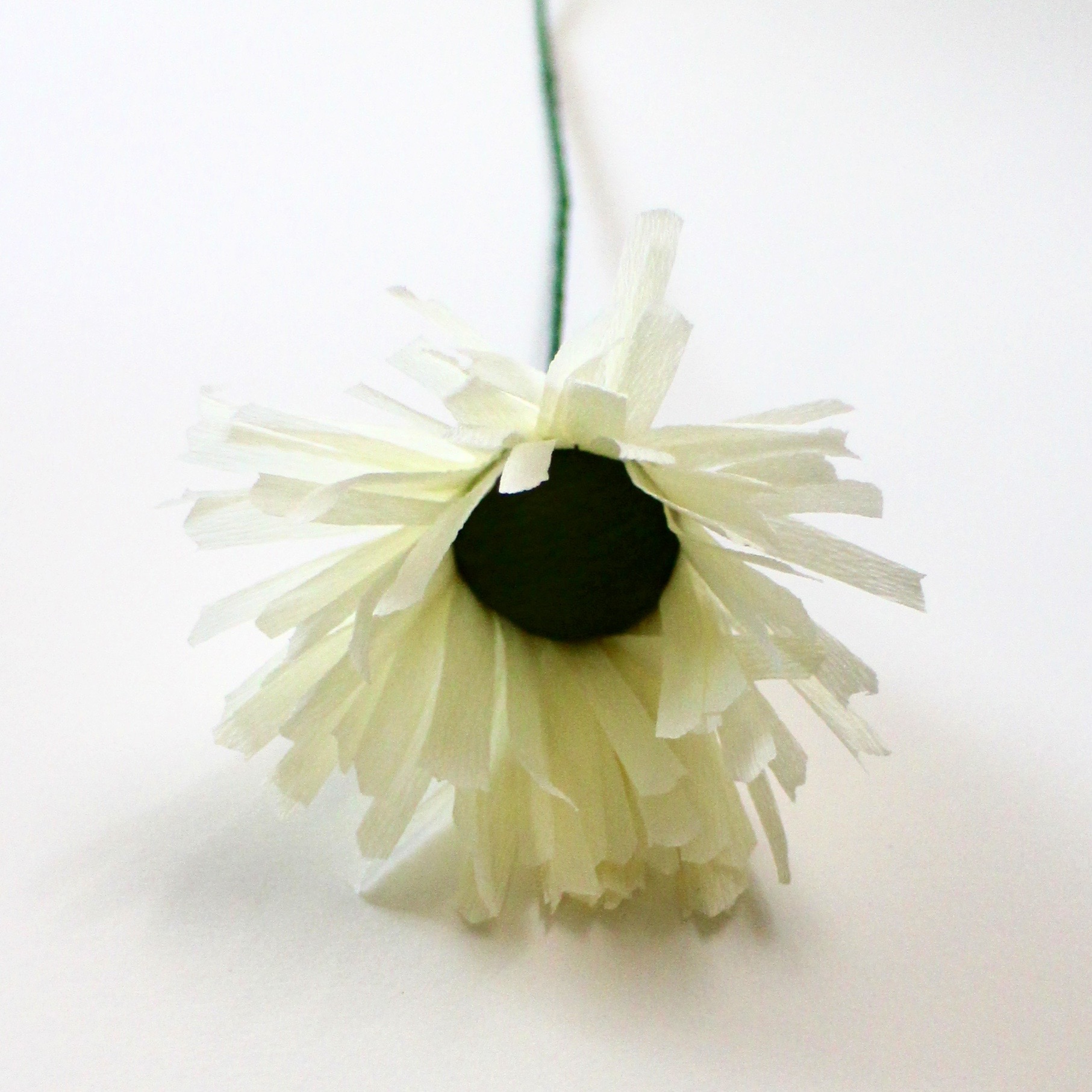 Step 2: Prepare the Petals
The petals are cut from the crepe paper and stretched along the center to create the ruffles. I then use the MONO Multi Liquid Glue and apply a 1/2 inch strip of glue to the base of each petal. Again, let the glue dry clear for an easy and no-mess application.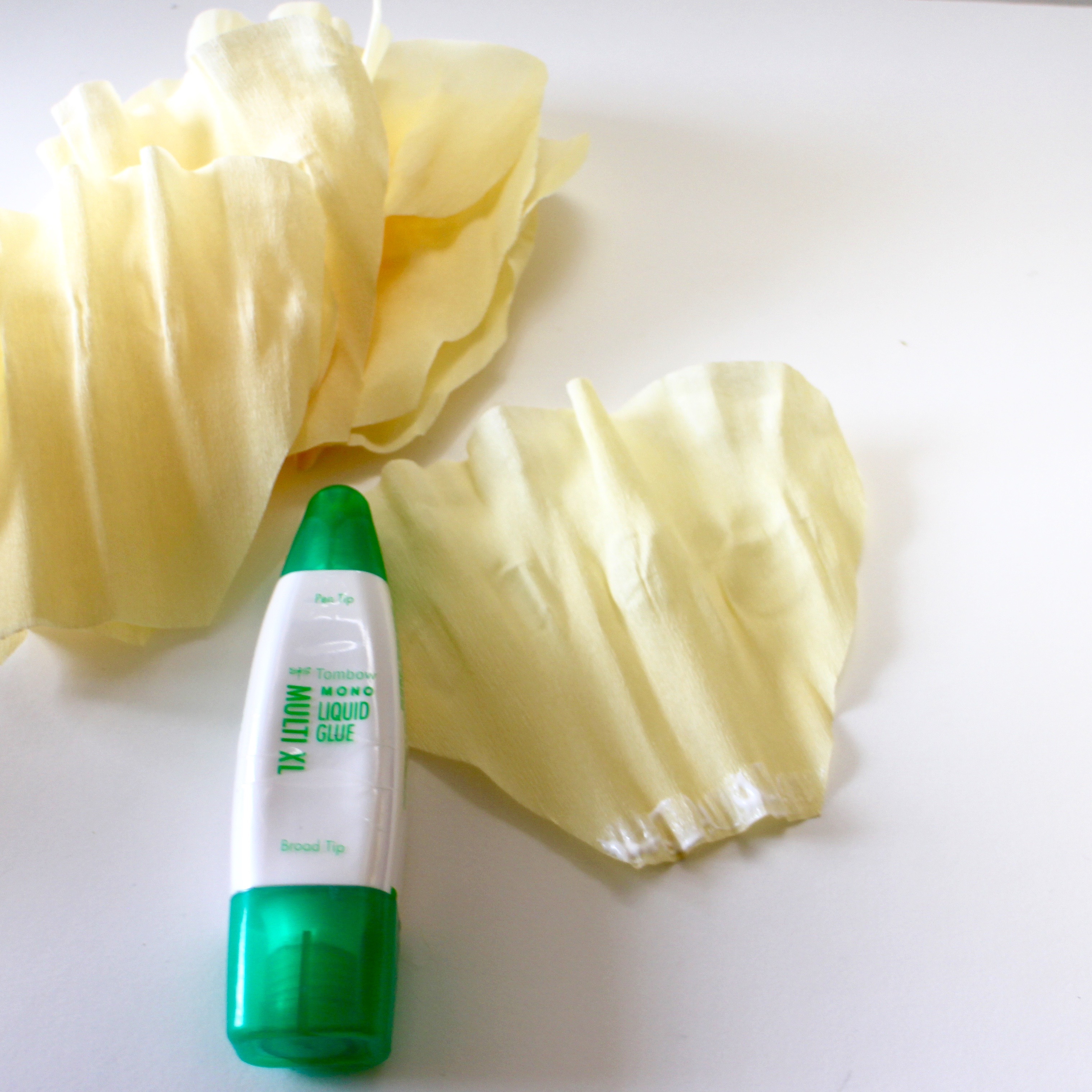 Step 3: Construct the flowers
The petals are then added to the flower center. Gather the petals as you go and press firmly onto the center.  Occasionally look at the front of the flower to see gaps and hint where the next petal should go.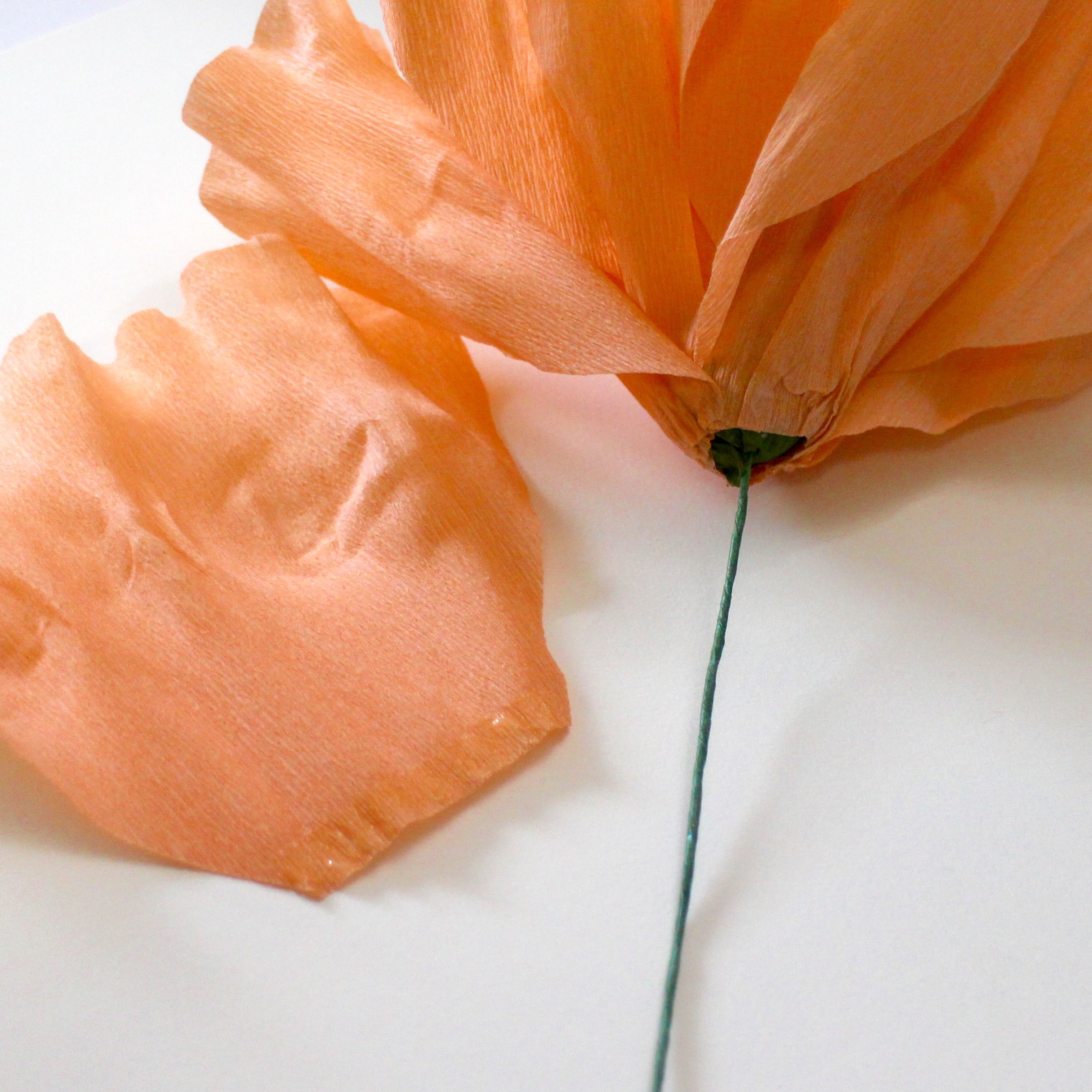 Step 4: Prepare the wreath form
I decided burlap would be a great texture to use with the crepe paper flowers. I applied Tombow Xtreme Permanent Adhesive to the 11″ diameter wooden wreath form. Then covered the wreath form using 2 1/2″ wide burlap ribbon. The adhesive makes for fast, easy and no mess coverage of the wreath form!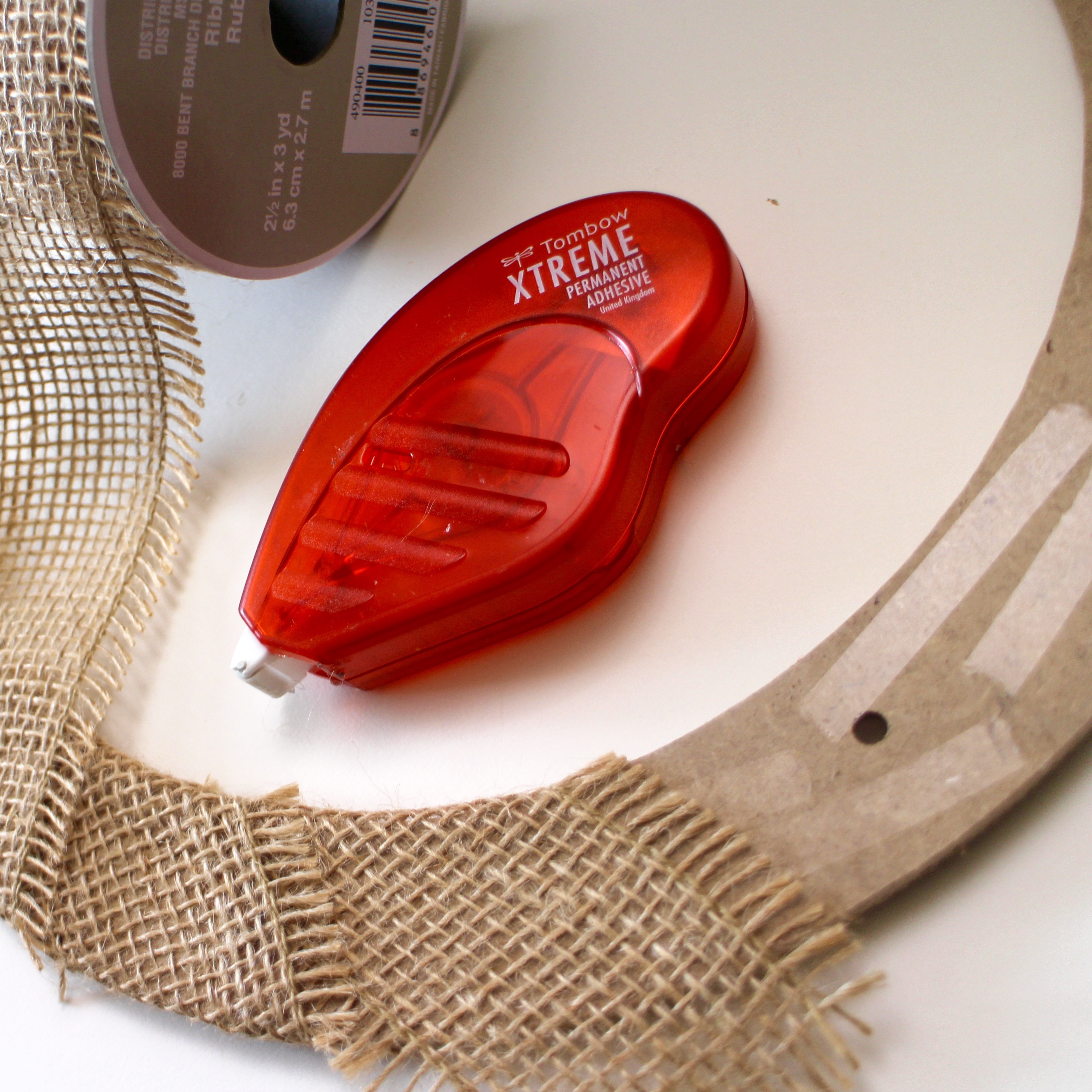 Step 5: The finished summer door wreath
I added bows made with burlap and lace, three poppies, crepe paper leaves and curly twigs using a glue gun borrowed from my sister. I mounted the wreath on the door using Tombow Xtreme Mounting Putty.  I am amazed that it took only two strips of the putty to hold this wreath to my door! A perfect solution as I was too lazy to dig through the Christmas decoration for my wreath holder. The putty held the wreath strong to the door, even through opening and closings and a mighty wind storm! Extra bonus it doesn't' scratch the door like the metal over-the-door holder and comes away clean without pulling off any paint. I love my Crepe Paper Wreath to greet all my guests this summer! Thanks Lia Griffith for the inspiration and bringing back this gorgeous art form!