Hey y'all, it's Katie here today to share with you a few tips for mixed media sketching using Tombow's 1500 Series Colored Pencils and Dual Brush Pens.
I love using this technique to practice new ideas, face angles, subjects, etc.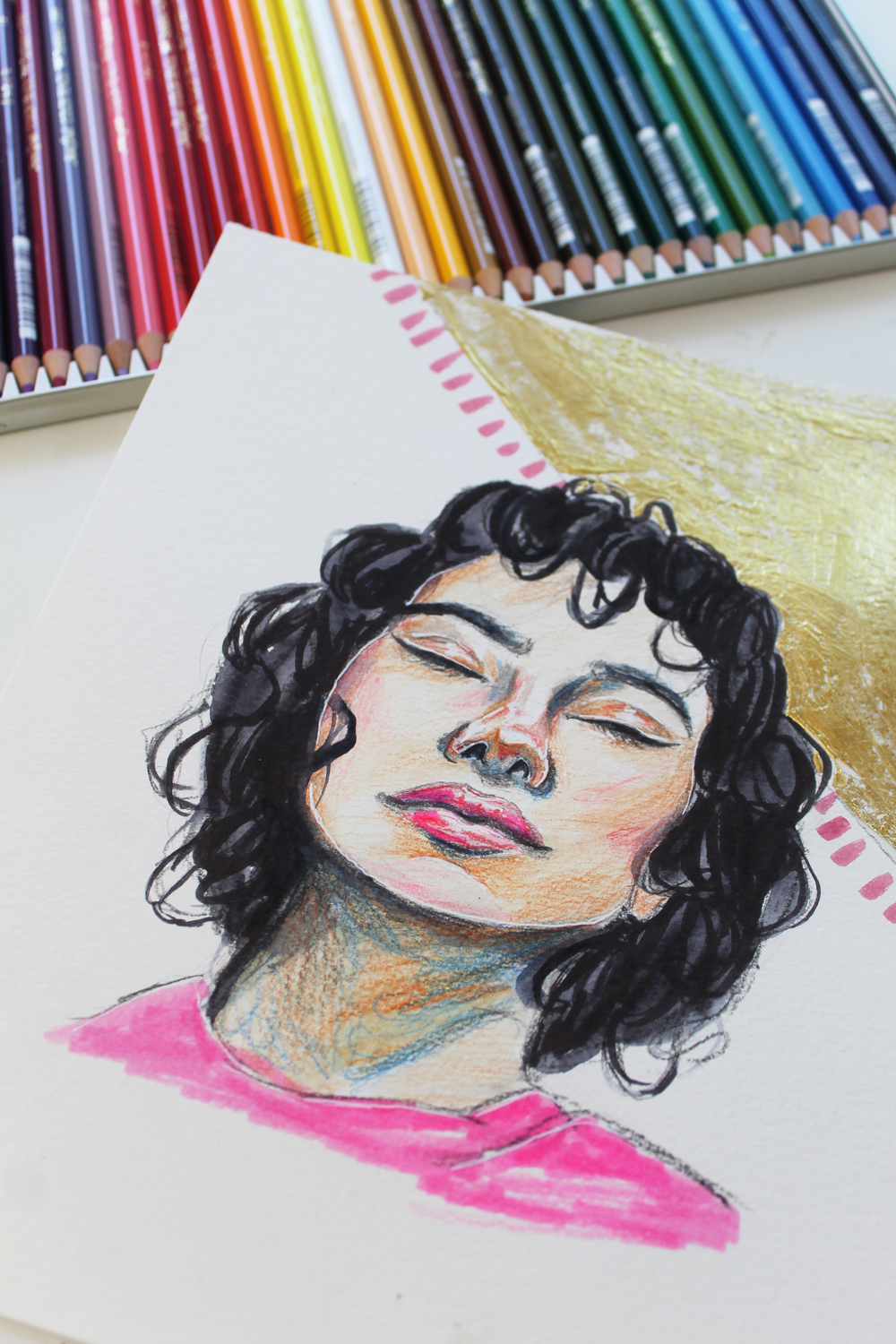 Supplies:
Step one:
Start with a light pencil sketch using the MONO Graph Mechanical Pencil. If you need help getting the proportions of your subject right, try working off a reference photo.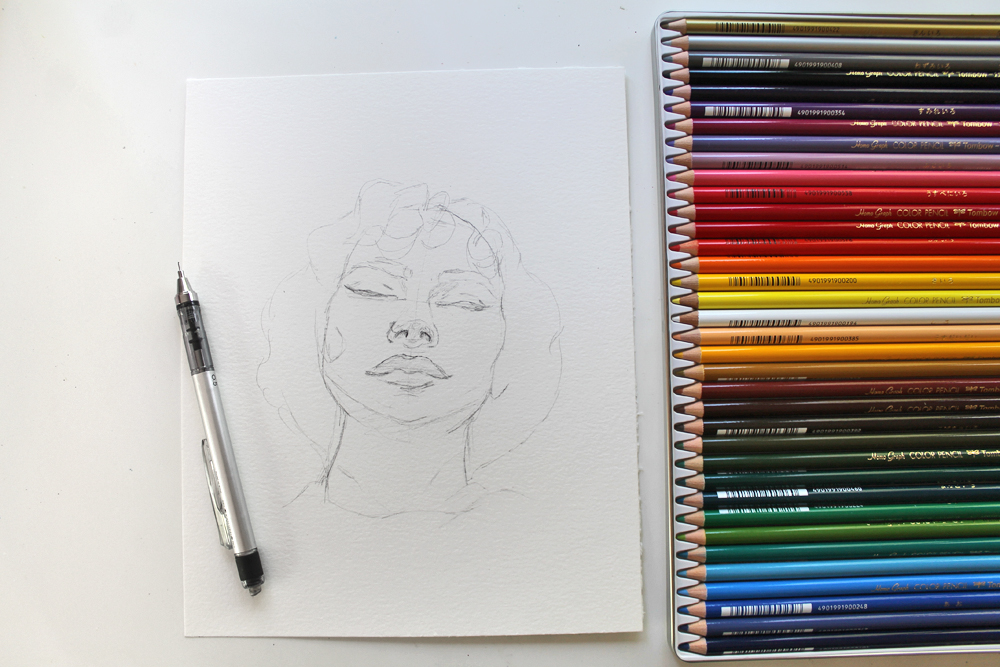 Step two:
Time for the colored pencils! The 1500 Series Colored Pencils have an artist grade wax-based lead and a strong pigment. So, they're great for sketching!
For my portrait, I'm using shades of reds/pinks for the warmer colors and blues for the cooler colors. Use the black pencil for only the darkest parts. Layering the colors also adds a nice touch!
With this style of mixed media sketching, you don't have to color very smoothly. Think scribbly colors, similar to brush strokes!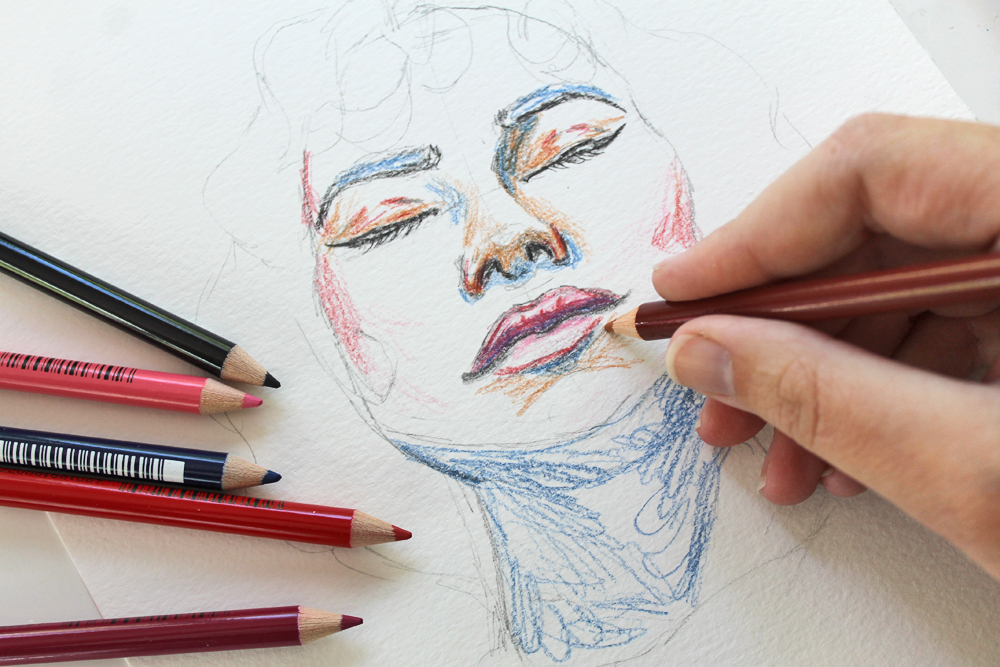 Step three:
Once you have your portrait colored in, use the Colorless Blending Pen to go over the pencil. This will burnish the pigments, working them into the paper and blending them slightly.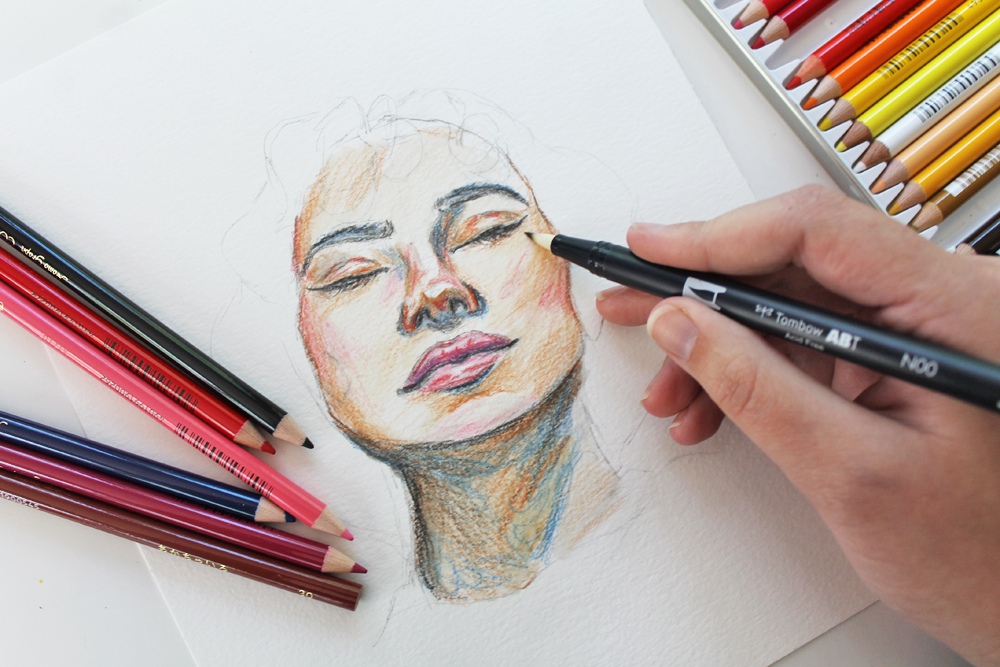 Step four:
One of the best parts of mixed media sketching is that you can switch mediums to add more interest and depth. I colored her hair with the N25 Dual Brush Pen. I also brushed over it with watercolor to give her hair a watercolor feel that contrasts with her skin.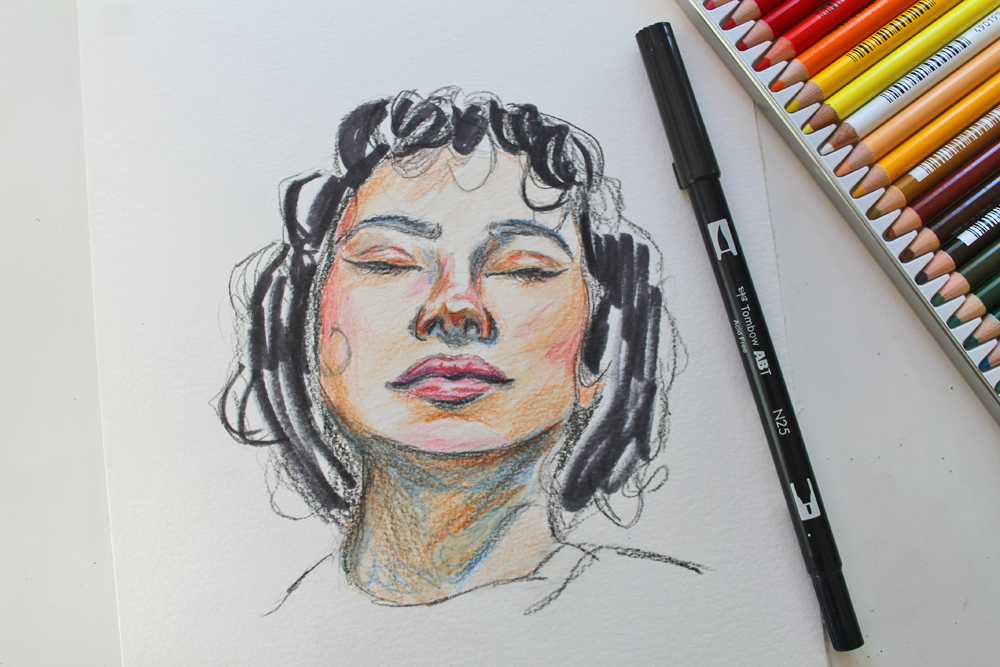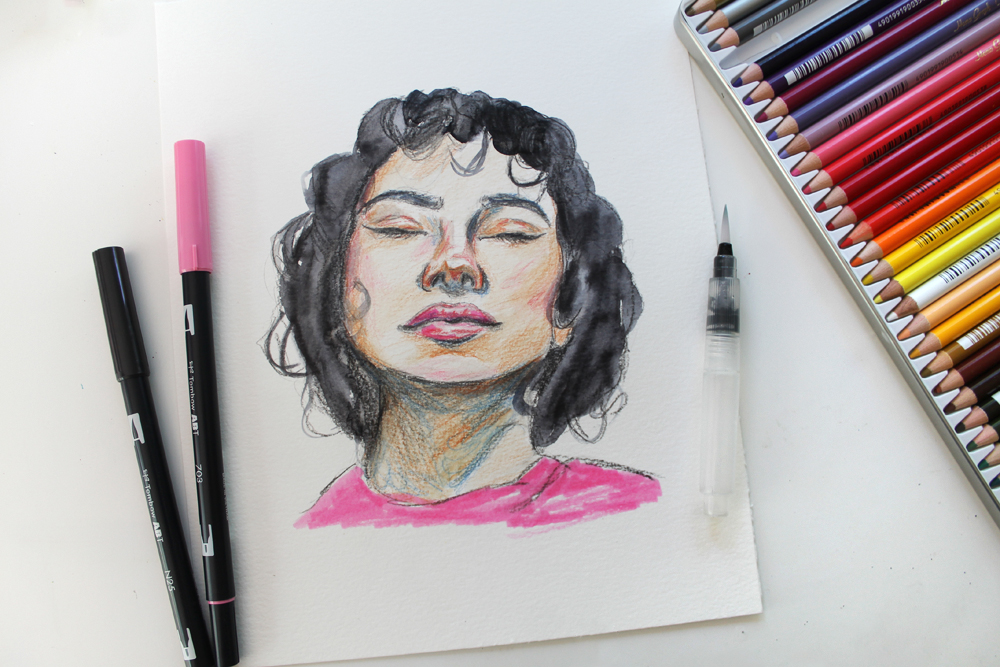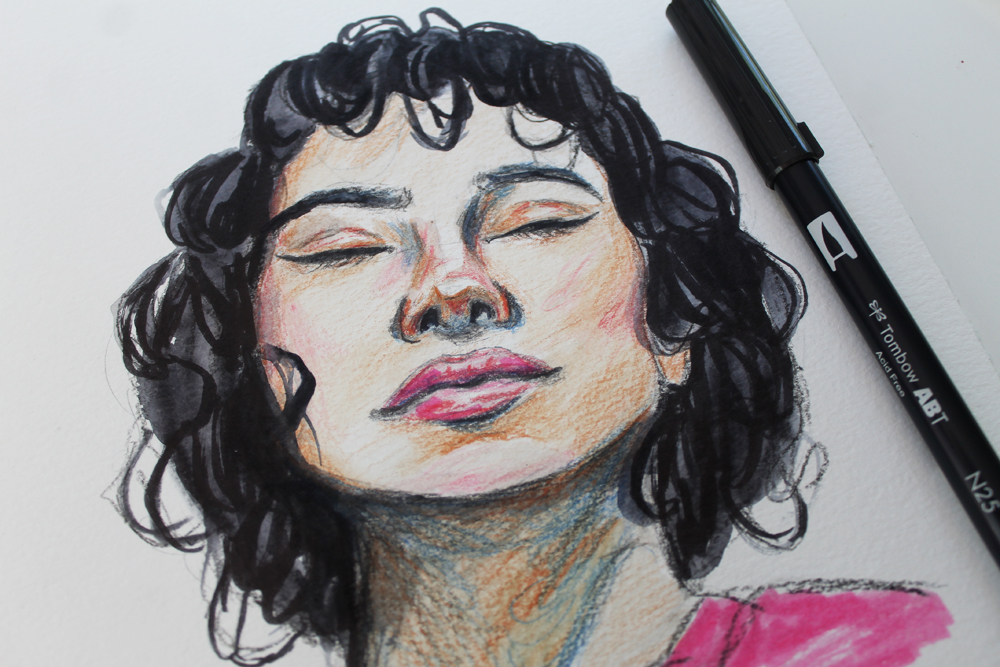 Step five:
Can we add another medium? YES! Let's try adding some gold foiling! To do this, block off an area of your paper and use the brush tip of the MONO Multi XL Liquid Glue to apply adhesive to the page. Let it dry.
This adhesive dries tacky Once it's dry (and clear), press transfer foil on top. Then, peel it away to cover the adhesive with foil!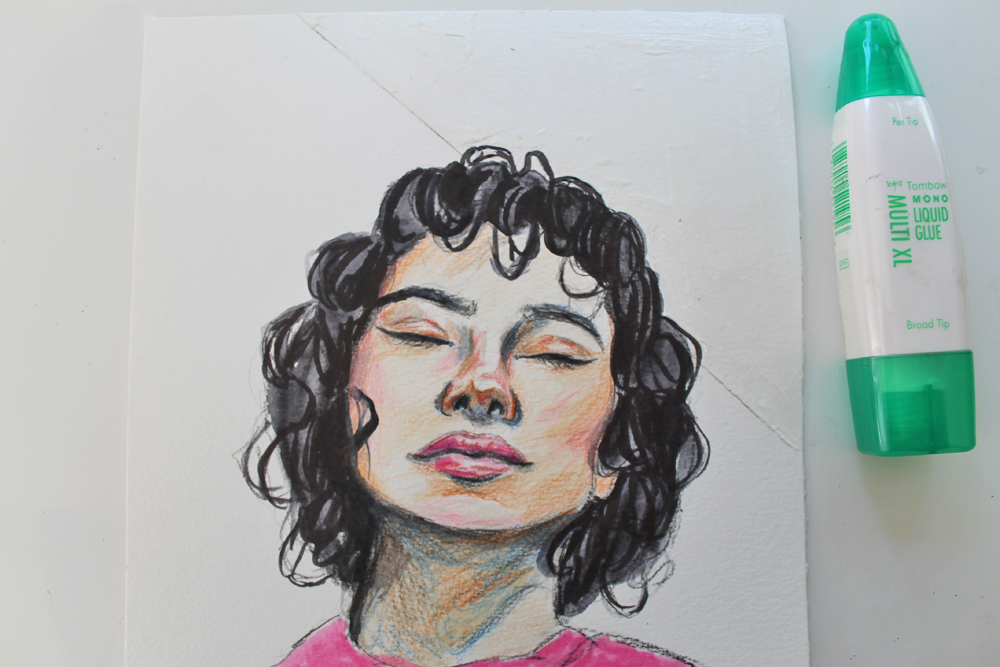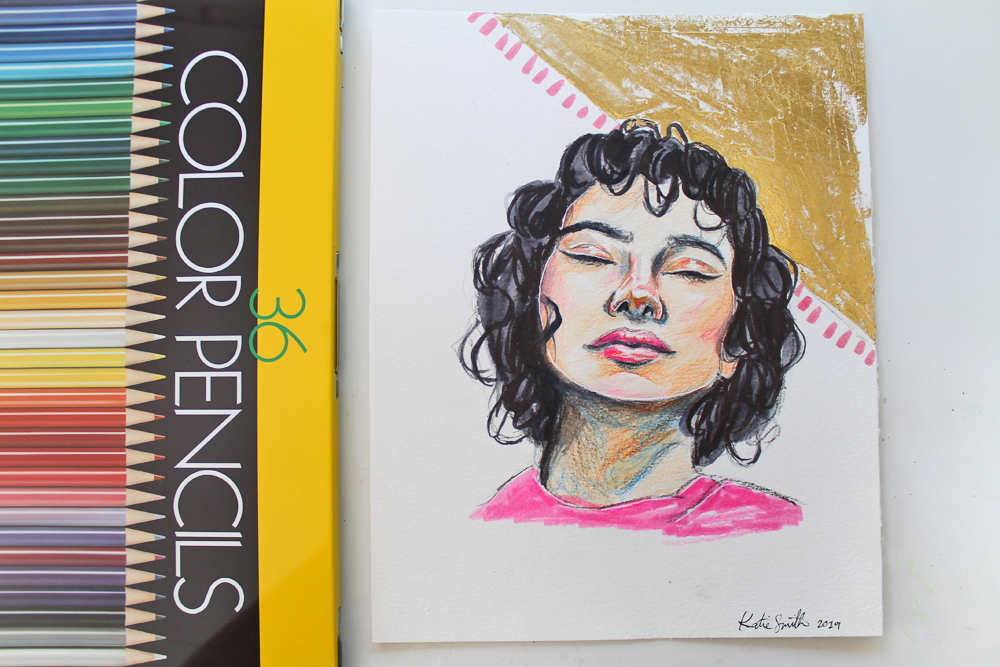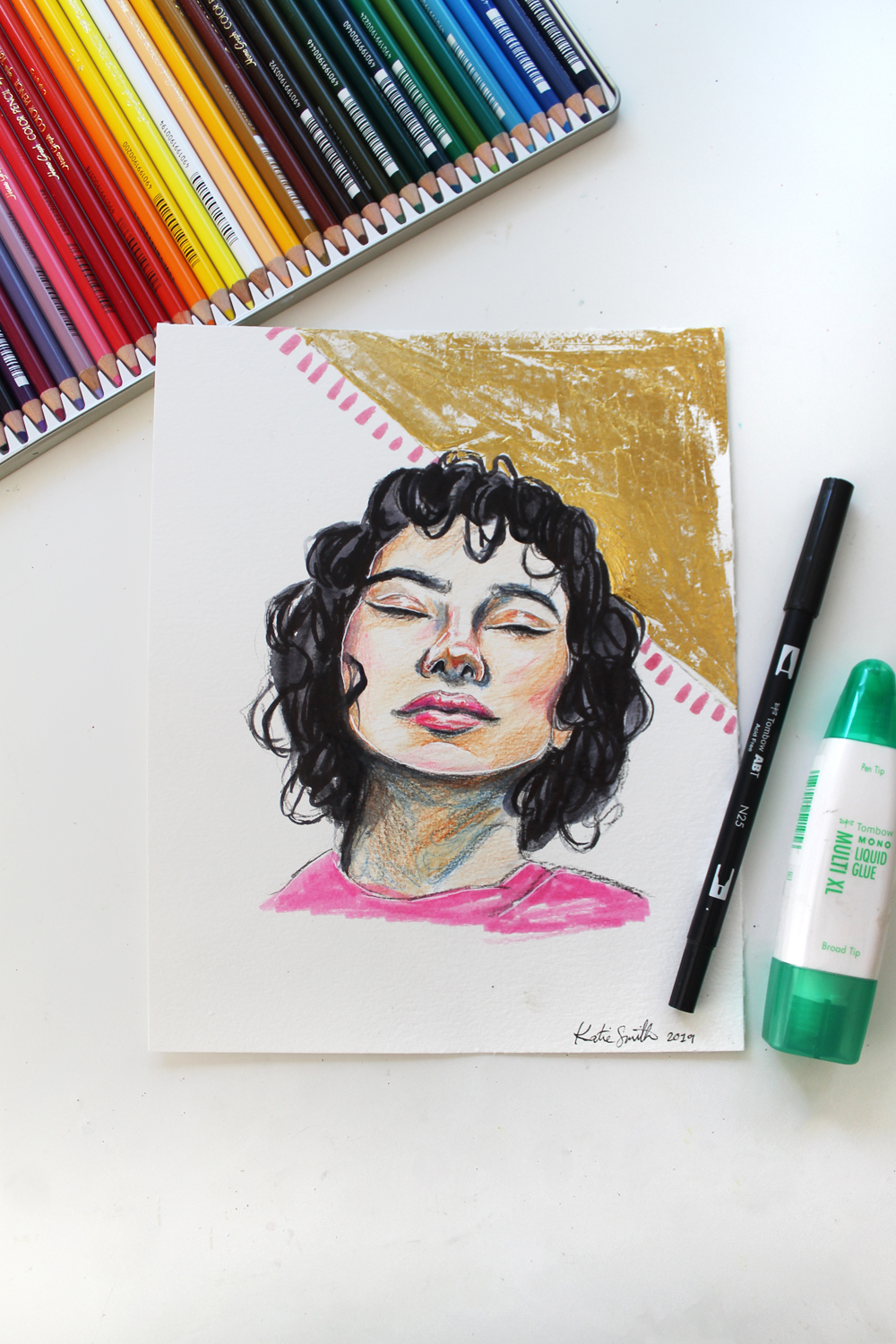 Want another Tombow 1500 Series Colored Pencil + Dual Brush Pen project? Check out this Floral Illustration DIY!
Have you tried combining different mediums into your sketch? Tag us in your mixed media sketching projects on instagram: @tombowUSA and @studio.katie