Hello friends, it's Smitha! I love drawing flowers! Give me a pen and paper and I will happily spend hours doodling flowers upon flowers. Today, I am sharing tips for drawing simple flowers quickly.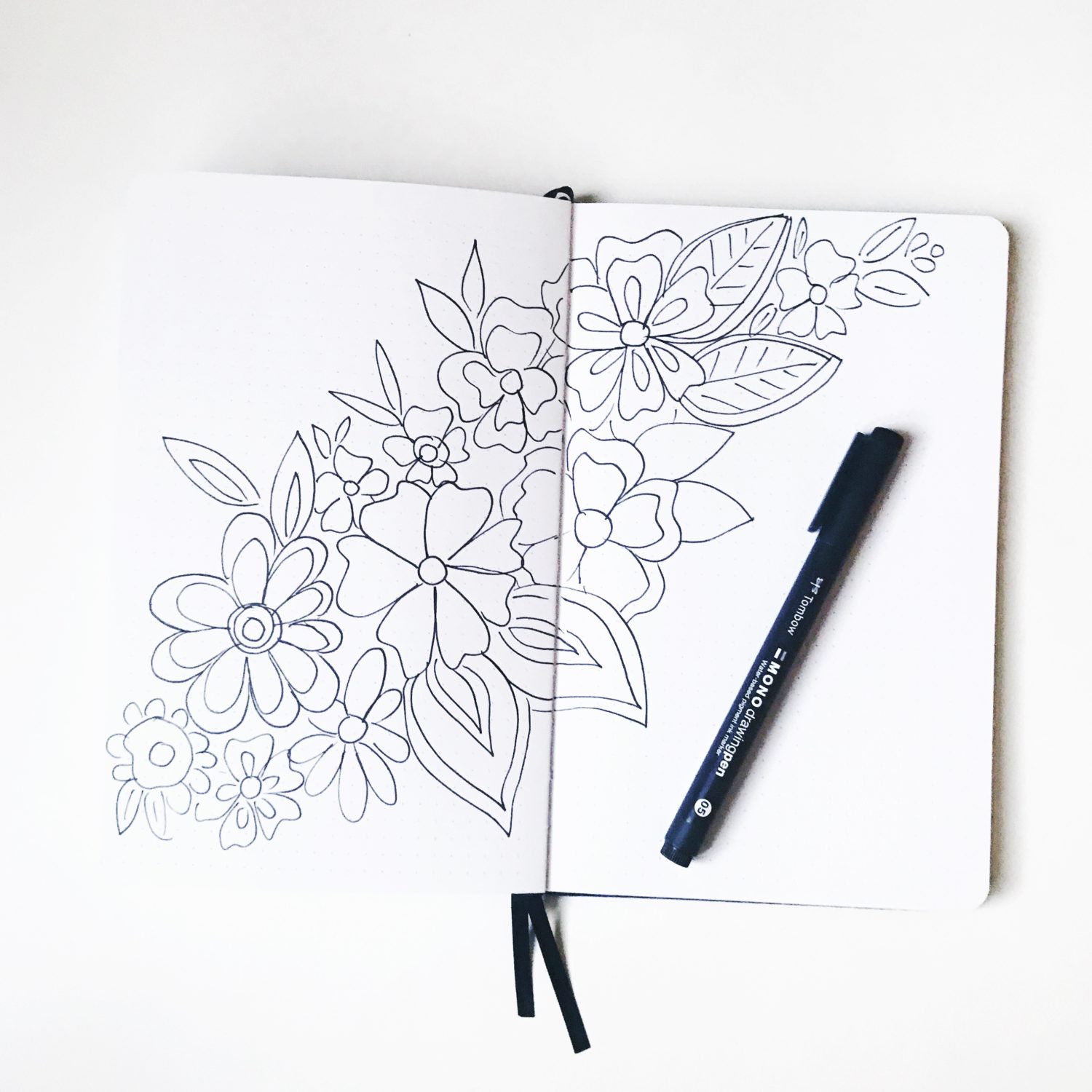 Material list:
A dot journal or sketchbook of any kind.
One of the main reasons I love using the MONO Drawing Pens is that they come in three tip sizes ( 01, 03 and 05). Here are my drawing tips for you today.
When in doubt, start drawing your basic flower shapes, petals and leaves with the MONO Drawing Pen 03. This thickness is not too thin or too thick. I like to establish my floral design with a medium thick line and this works great!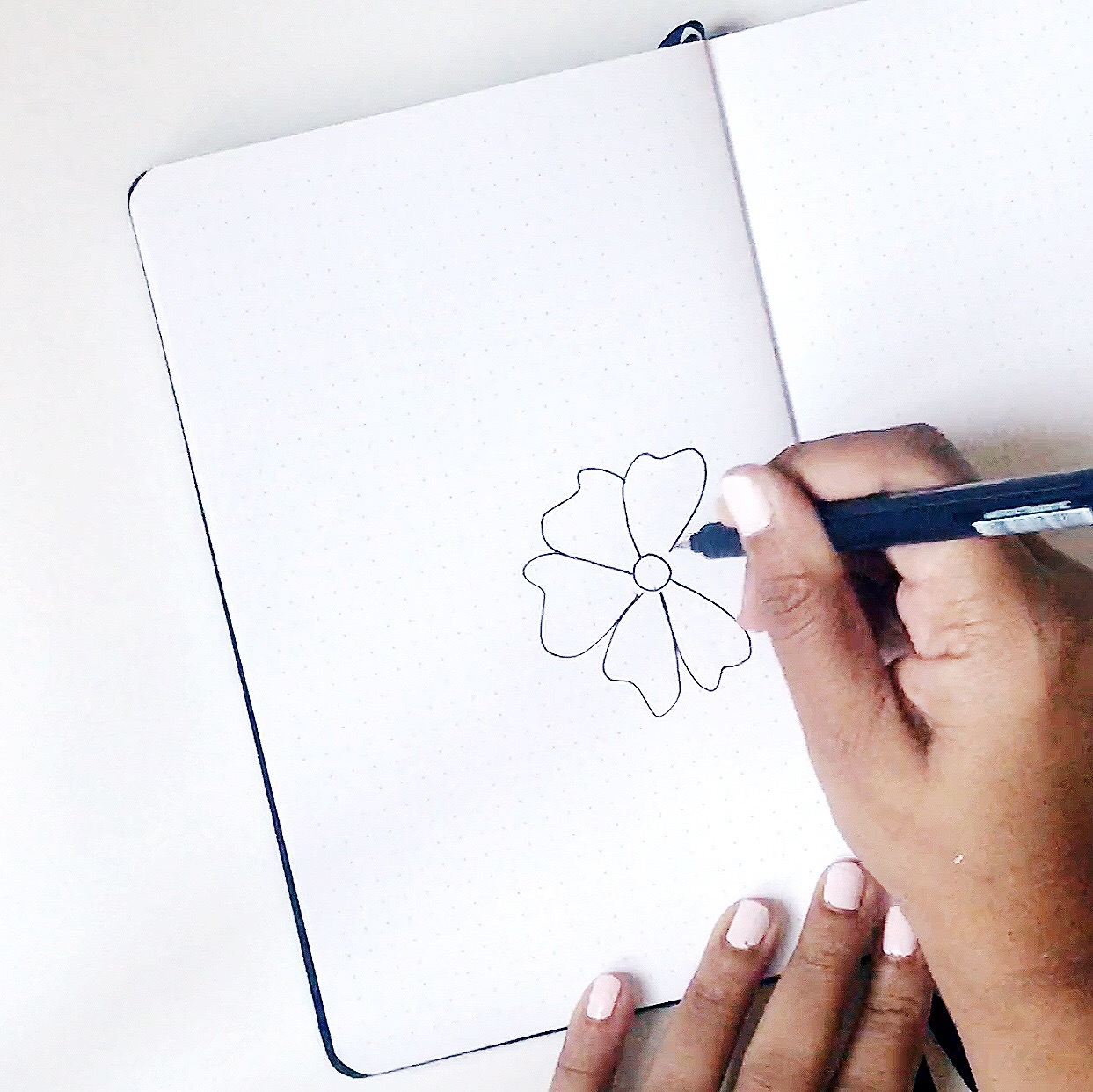 2. Fill in the flower centers, so they are black. This adds a nice pop of contrast. You can color in any area of your choice. To add a darker area, I like to reach for the MONO Drawing Pen 05. The tip size is thicker and makes it quick to fill in areas.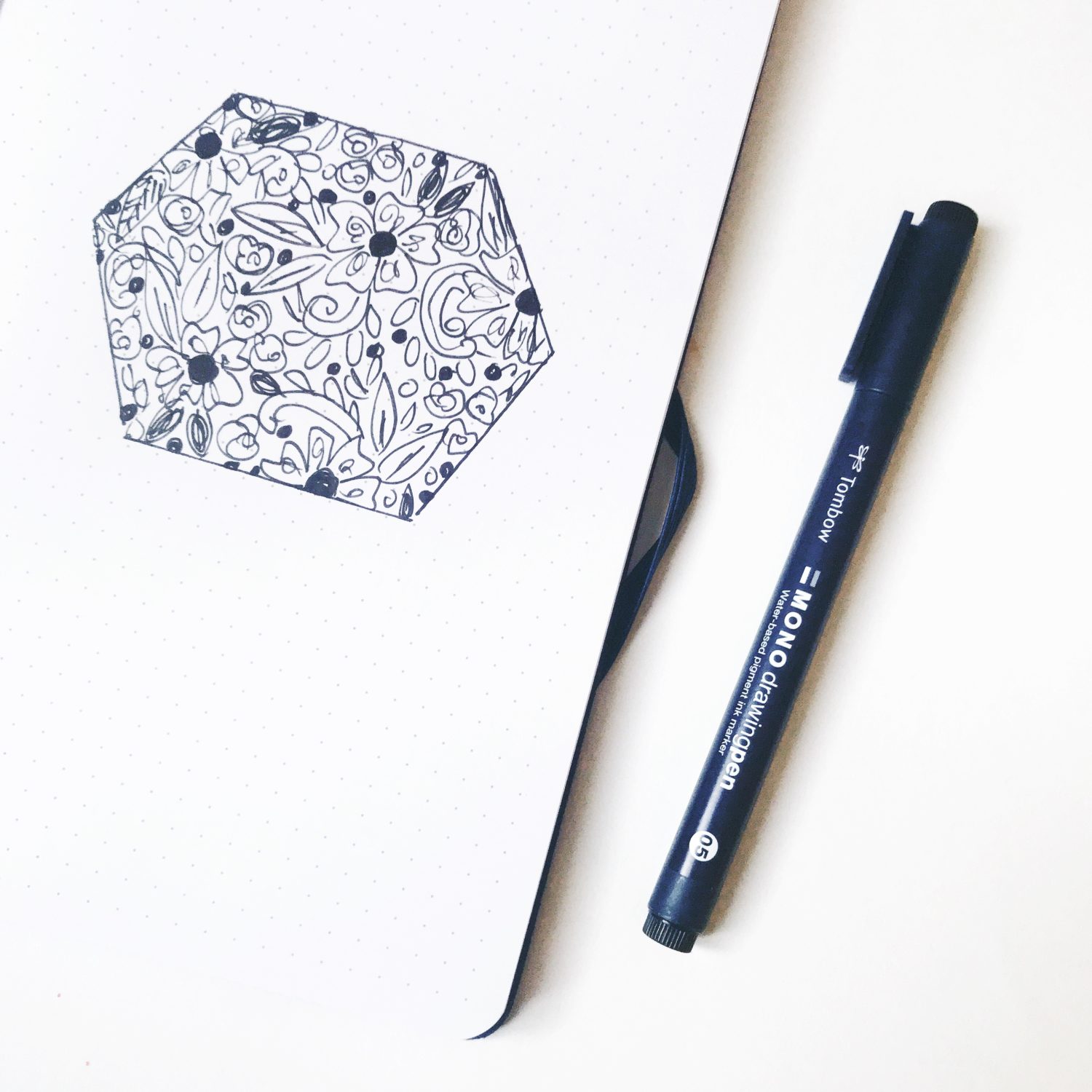 3. Here are some more ideas. When you are lettering a quote, you can add a delicate floral design to accompany the quote using MONO Drawing Pen 01. The flowers look dainty and you can color in the centers of the flowers with MONO Drawing Pen 05.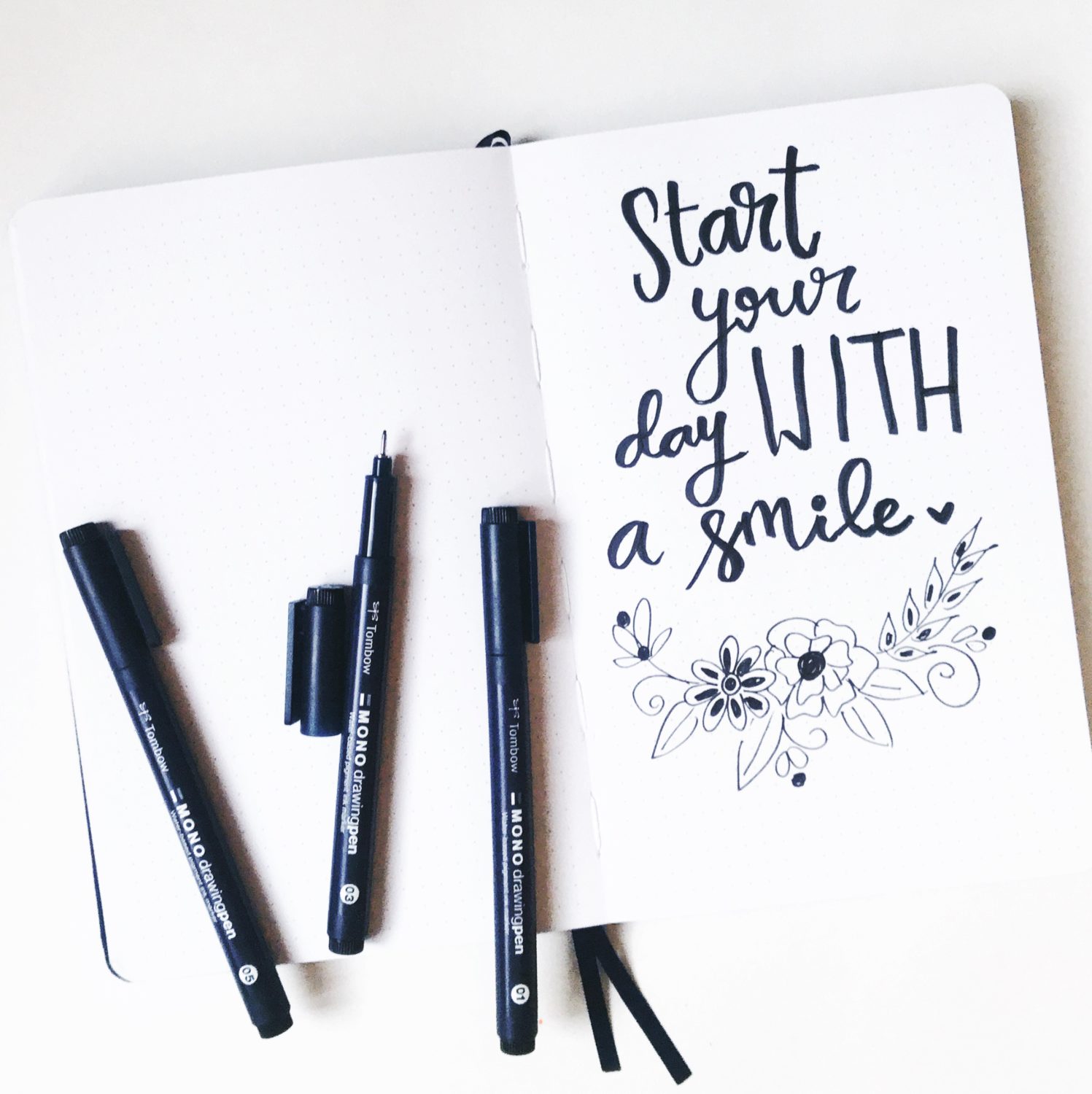 4. For a quick monoline floral sketch, I sometimes reach for just one pen and finish my entire sketch with that one pen. All the lines are of the same thickness and there isn't much detail in this kind of sketch. BUT these floral sketches are super fun to color in!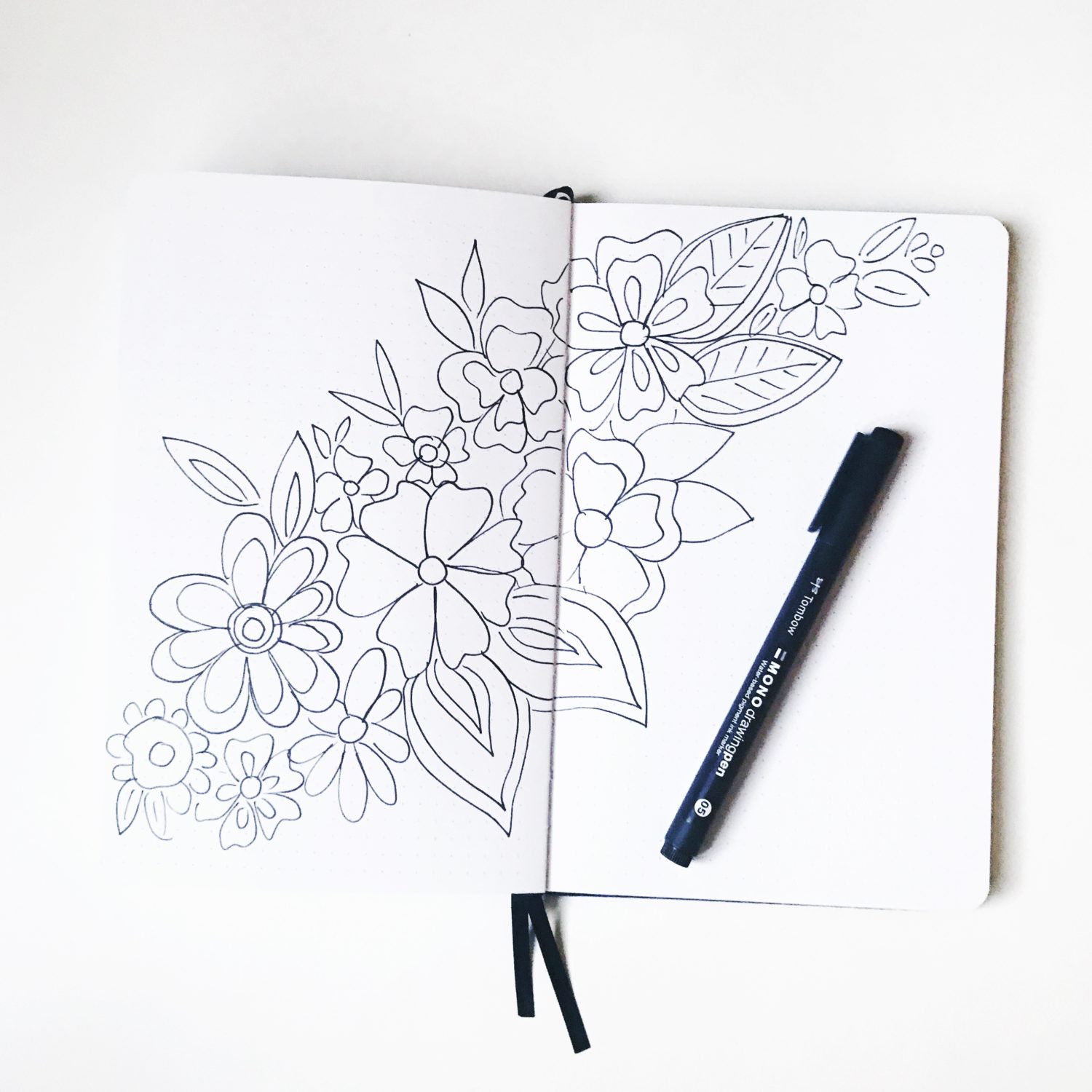 I hope you enjoyed this tutorial friend. Happy crafting!
Smitha
Find me on Instagram: @theshinynest
Find more of my tutorials on my blog www.smilingcolors.com