Hello friends, it's Smitha! Today, I'm sharing a famous landmark inspired journal page tutorial. My inspiration is the famous statue of liberty!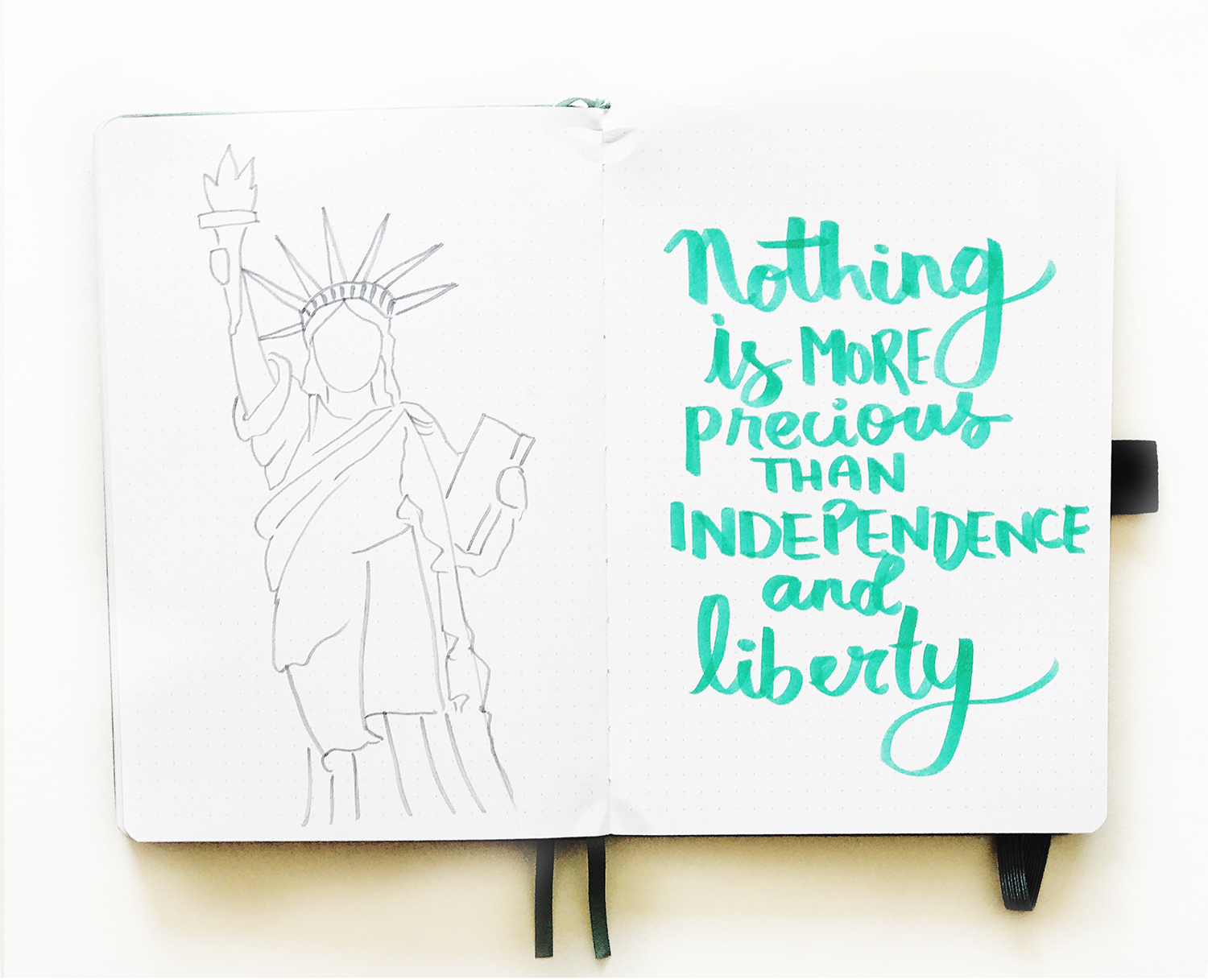 Materials:
Dot journal or sketchbook
Step 1:
Pull up a reference picture of your landmark on your phone or computer. Using a light pencil or the MONO Graph Mechanical Pencil, lightly sketch out the shape and details onto your page. Working on a dot-grid journal makes it easier to keep your sketch proportional and to size. Take your time with this step. Erase your lines as much as you need until you have something that resembles your landmark.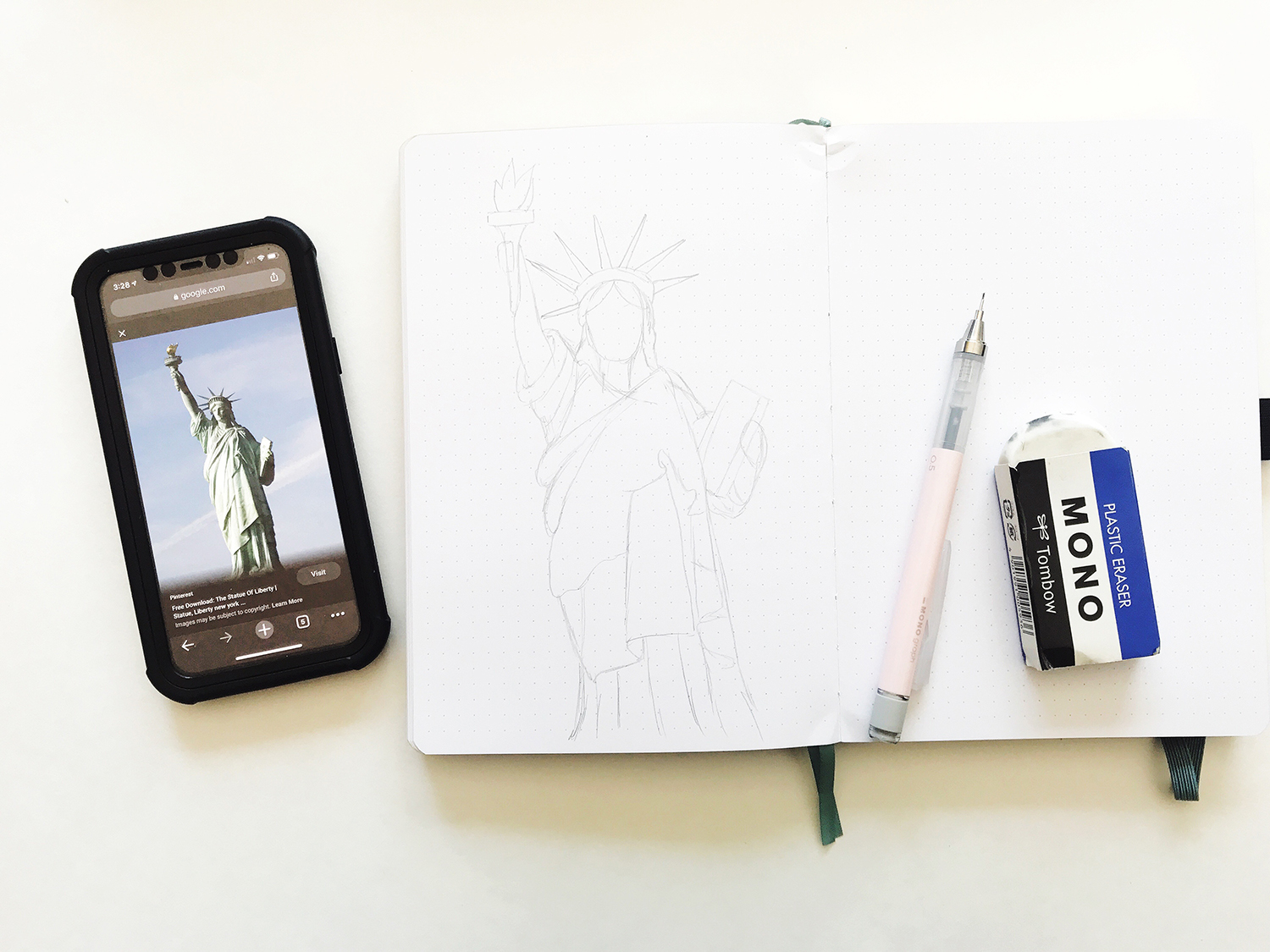 Step 2:
Using the Twin Tip Fudenosuke Brush Pen, loosely trace your pencil lines. This pen has beautiful grey ink. I reach for it whenever I want to use something other than black.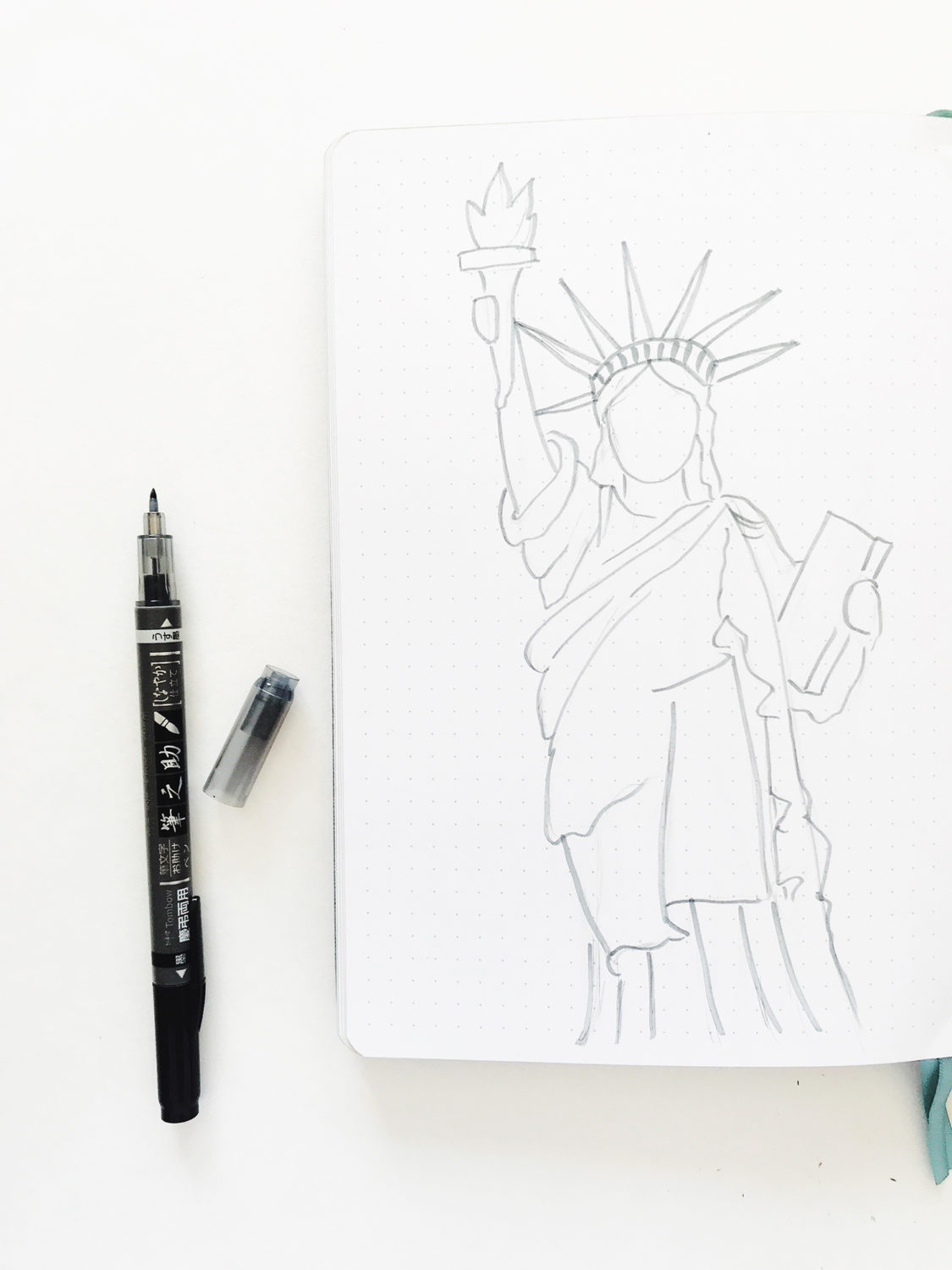 Step 3:
On the facing page, let's add a quote. I chose Dual Brush Pen 296 since this color connected with my landmark beautifully. Slowly brush letter a quote using the brush tip.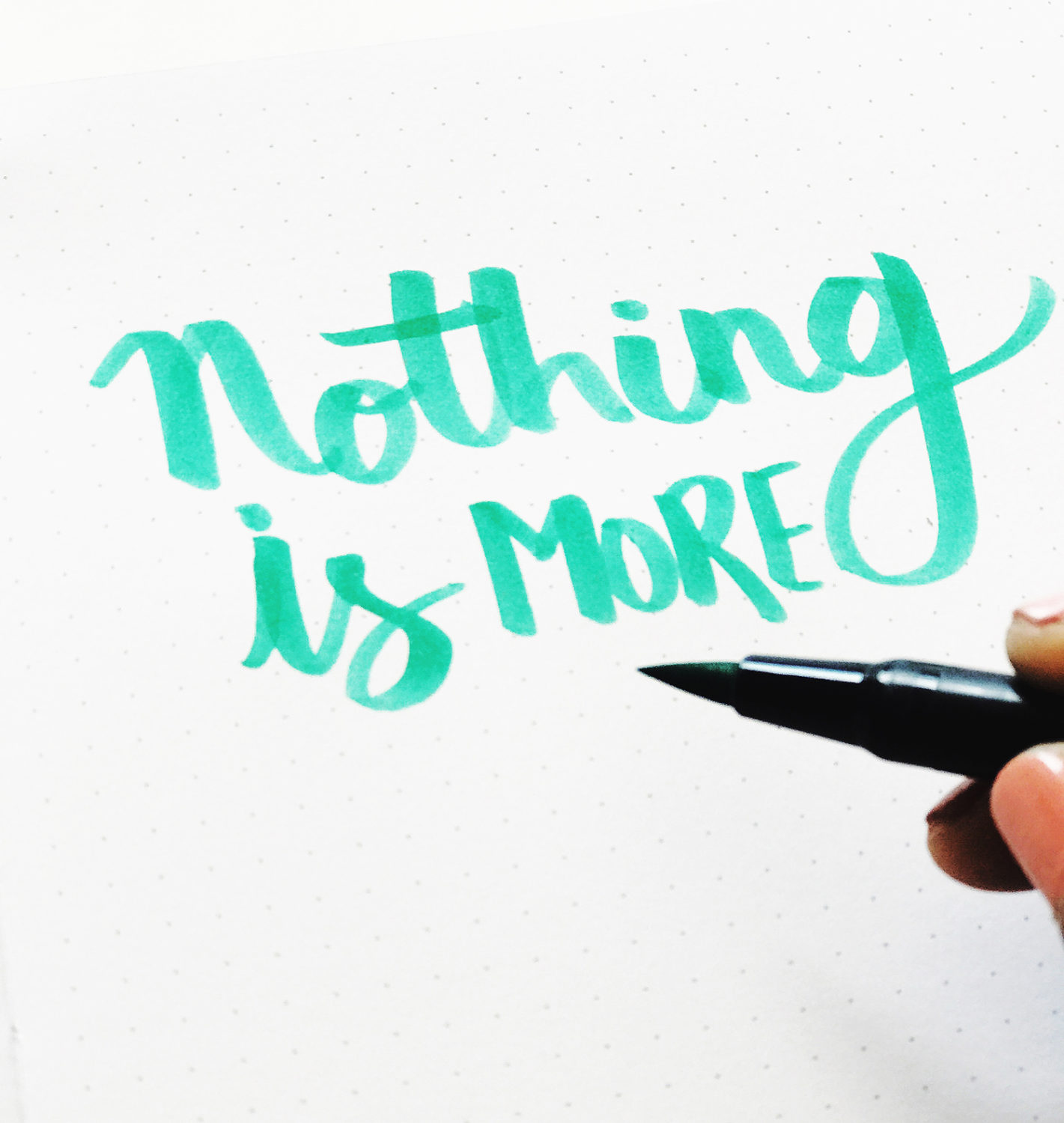 That's it! I'm pretty excited at how this simple page turned out! A quick sketch and quote and it depicts the Statue of Liberty to me. What famous landmark would you choose to sketch today? Let me know in the comments below 🙂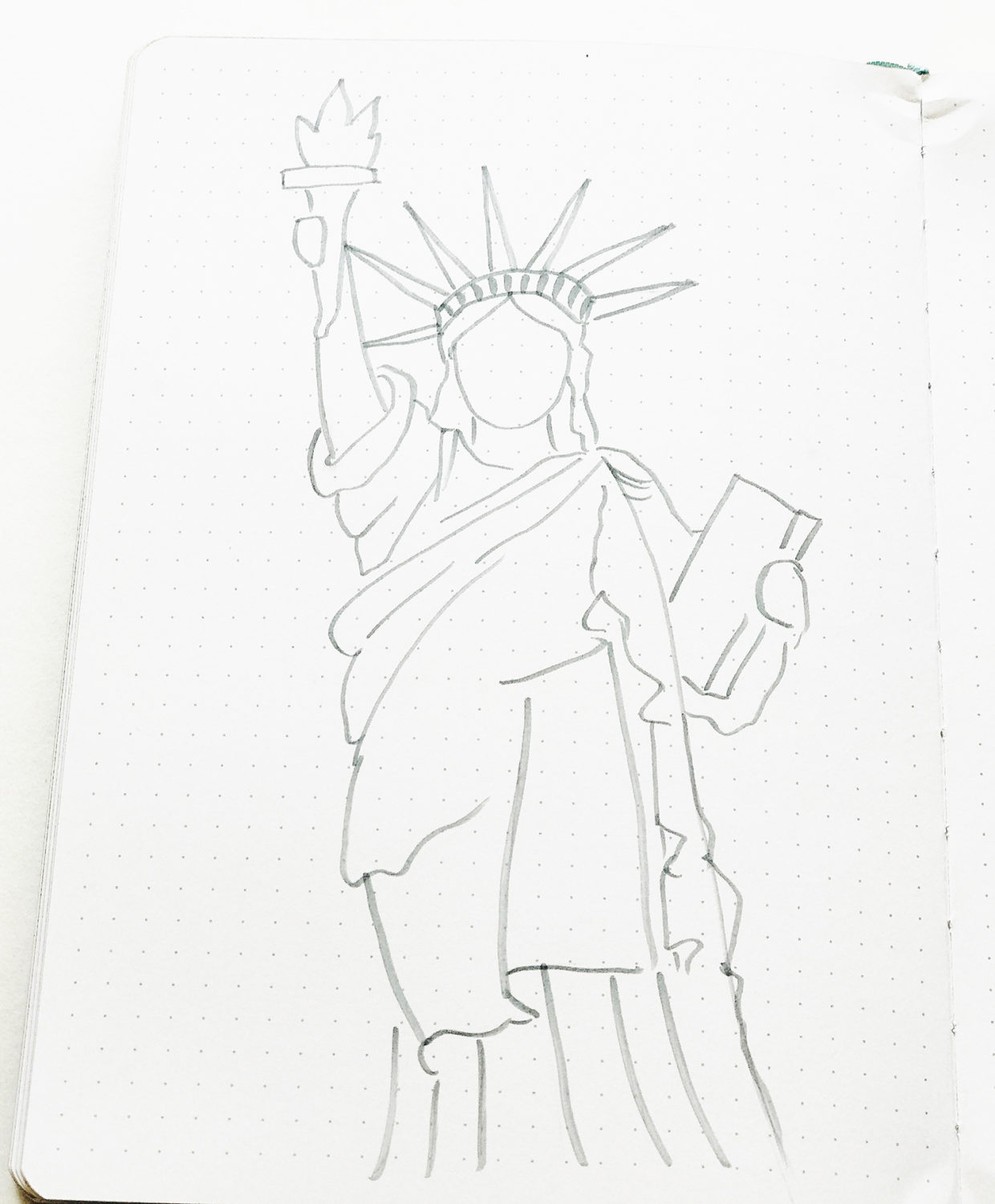 I hope you enjoyed this tutorial today! Happy crafting!
Smitha