Hi everyone, Katie here with a fun DIY Bob Ross inspired project! This week on the Tombow Blog, the Design Team is creating projects based on our favorite fandoms. Now, I'm a bit of a nerd and love so many movie fandoms (Marvel, Star Trek, Sherlock, etc.). I'm also a total fan girl of the artist Bob Ross. So, today I'll be showing you how to make a Bob Ross inspired zipper bag using ABT PRO Markers.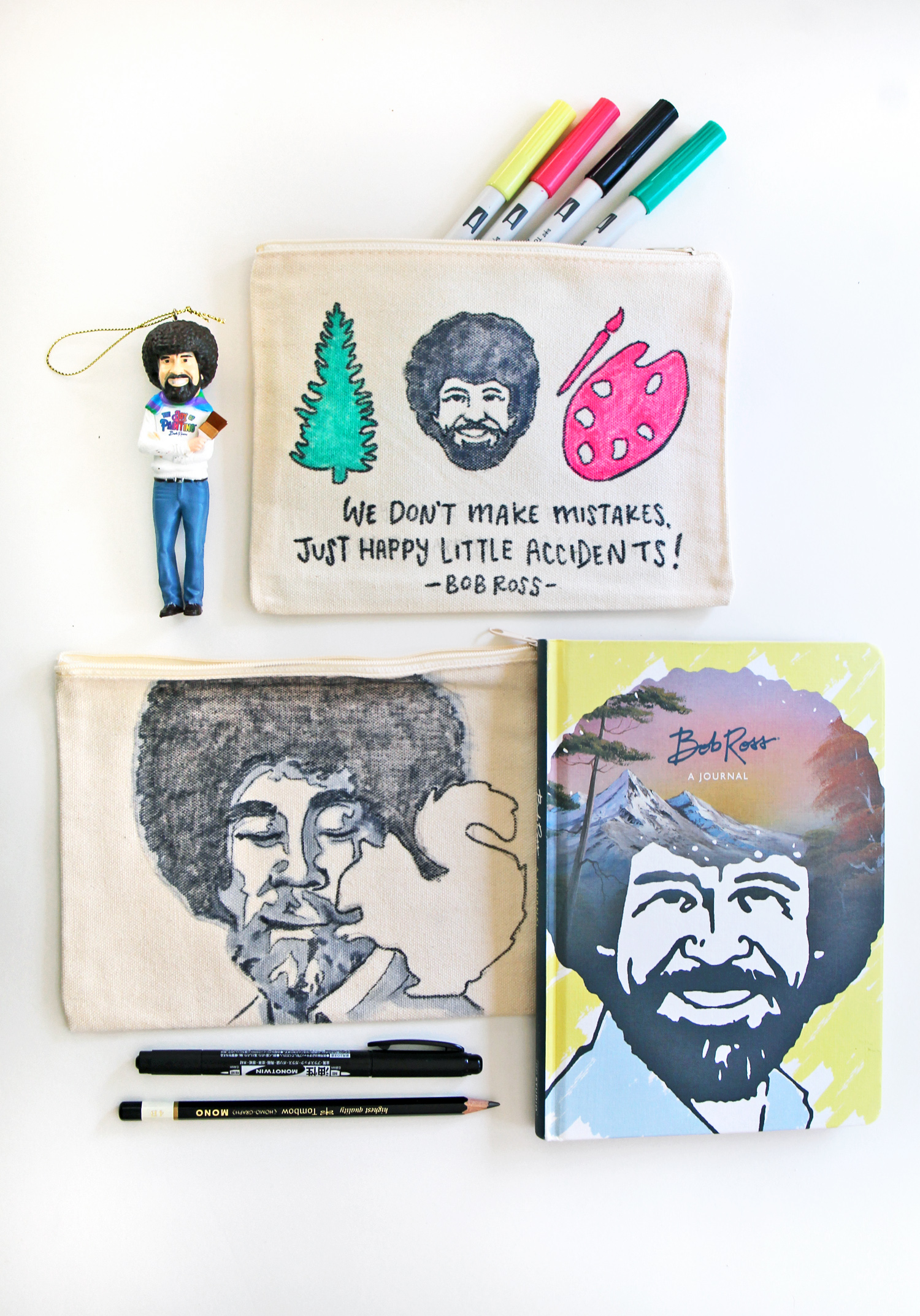 Supplies:
Canvas zipper bag (I got a blank set on amazon)
Small piece of cardboard
Light box (optional)
Step one:
To create a Bob Ross inspired bag, you'll first have to decide what you want on it! Bob Ross is known for his "Happy Little Trees", so of course I wanted to draw a tree. I also chose to doodle a paint palette and Bob's face!
You can freehand these (or you can find free tree/palette silhouettes on Google to trace using a lightbox) onto the canvas bag.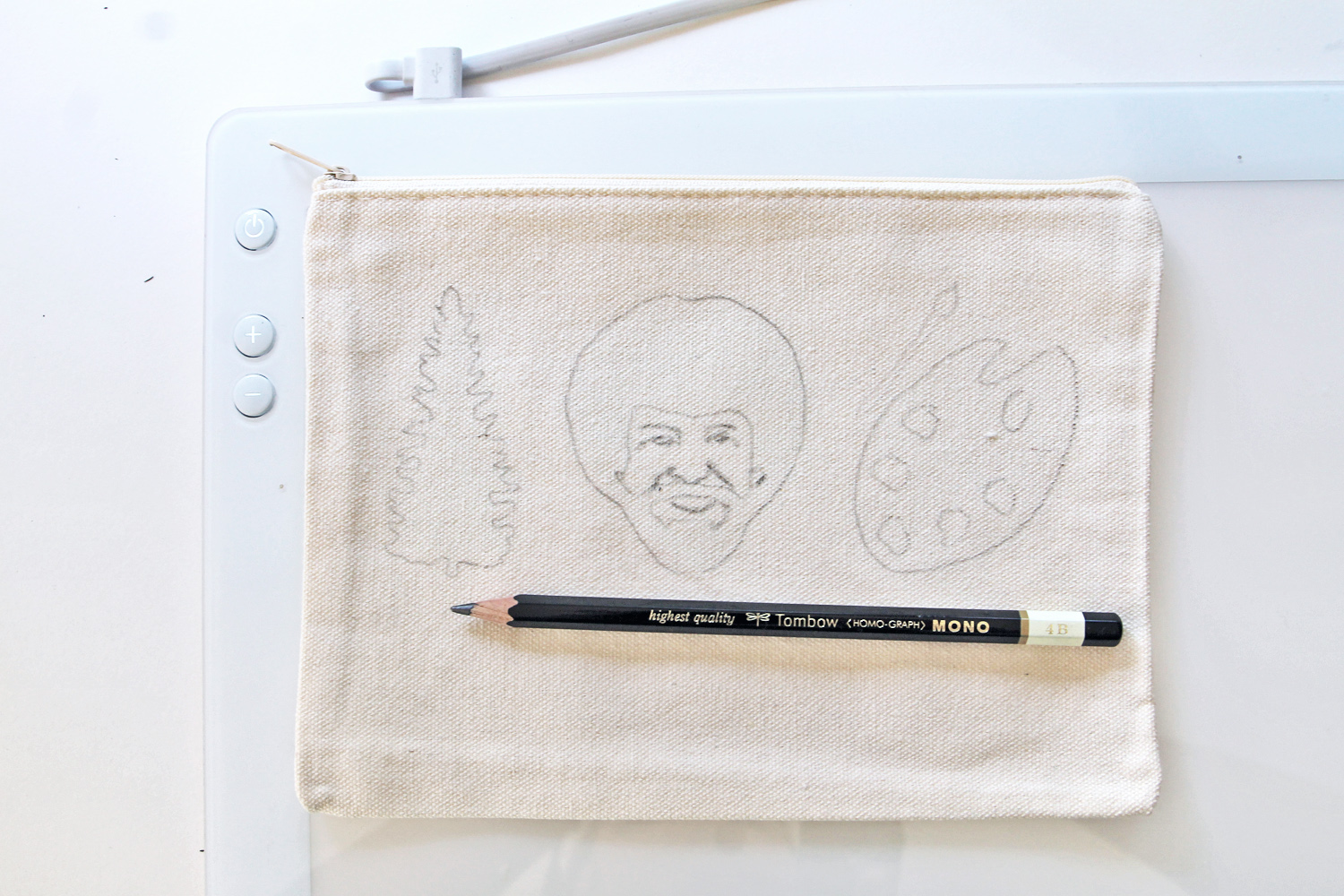 Step two:
Color in your doodles using Tombow's ABT PRO Markers. These markers are alcohol-based, permanent and work awesome on fabric.
They can bleed slightly, so I recommend placing a small piece of cardboard inside your bag before coloring to prevent any ink from bleeding through to the other side.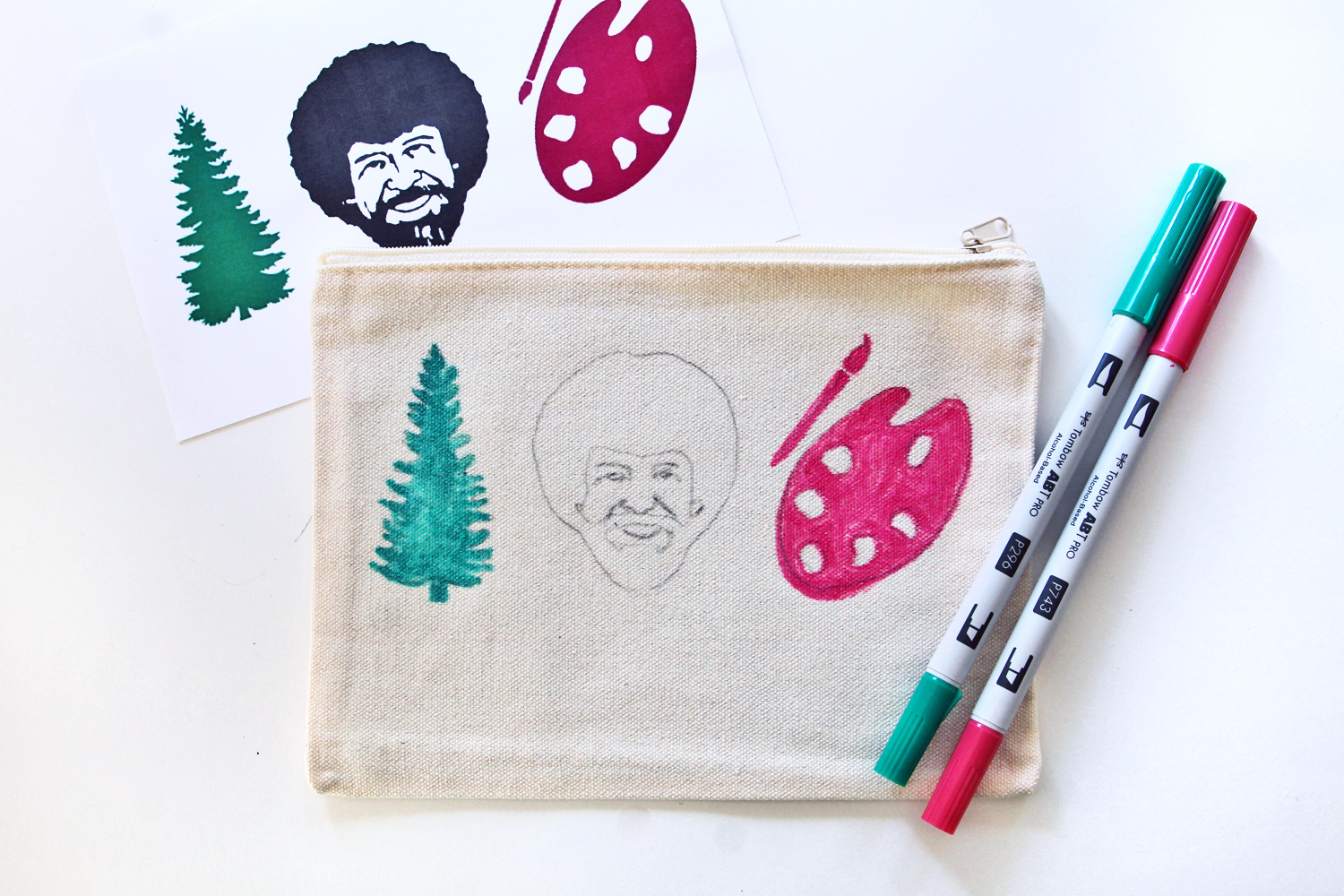 Step three:
Use the MONO Twin Permanent Marker to add black outlines to your doodles or add your favorite Bob Ross quote to the bag!
That's it. So easy! Even if you aren't as big of a Bob Ross fan as I am (what?!), this technique is still super fun. Just doodle icons from whatever your favorite fandom is for your own custom zipper bag!