ABT PRO Alcohol Based Markers Tile Magnets DIY
Hi Tombow friends, it's Natalie from Doodlecraft showing you a great DIY using the ABT PRO Alcohol-Based Markers. For this post, I was inspired by Vincent Van Gogh. I love his art so much! I am impressed how he captured motion and color in his art through the pain of mental illness. It's very inspiring!
I think Vincent Van Gogh would have loved Tombow's ABT PRO Alcohol-Based Markers. I think he would have used bright shades of pink and reds if he had access to what we have. Make hexagon tile magnets with vivid displays of color with Tombow ABT PRO Markers to brighten your fridge, locker or give as a handmade gift.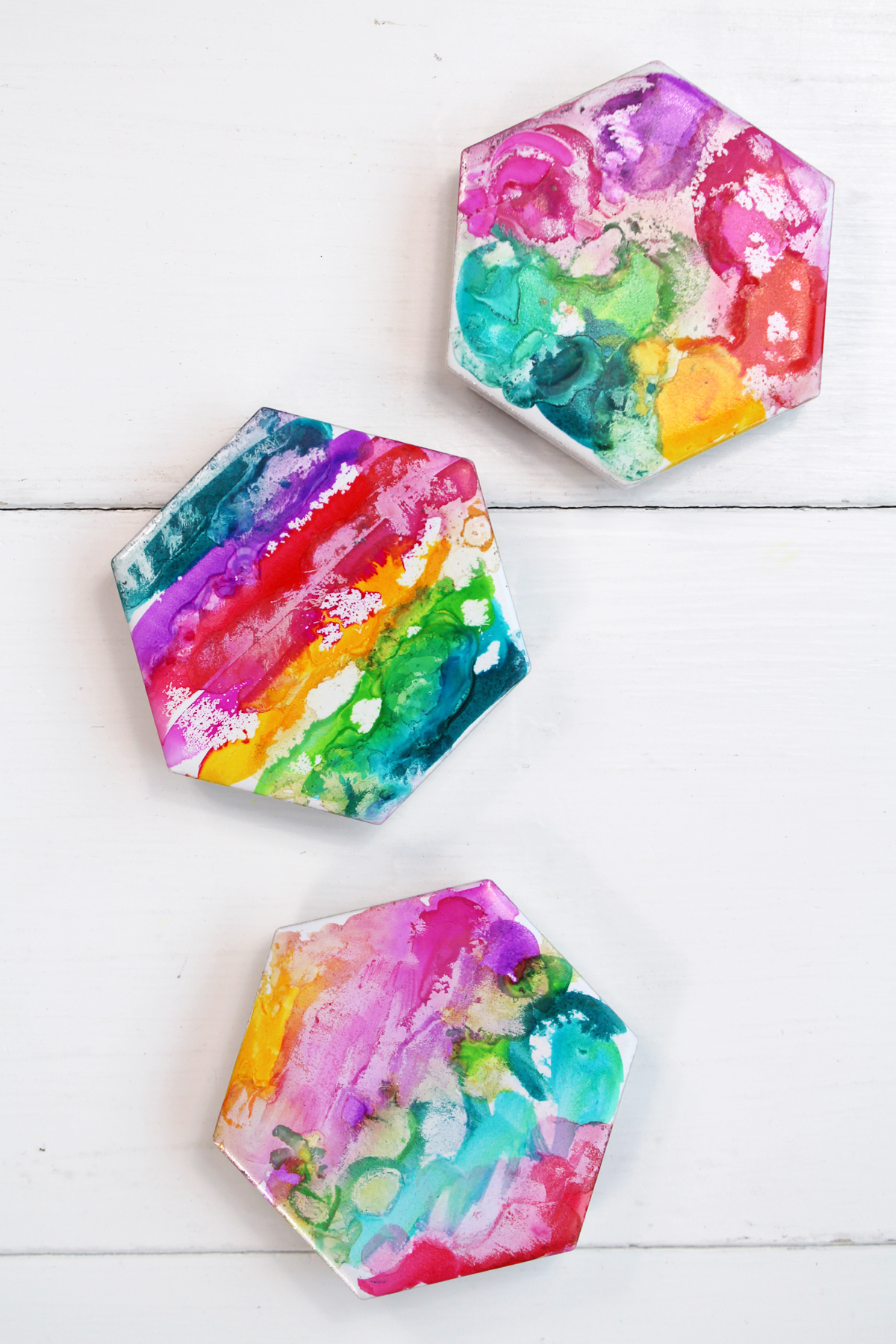 Tombow ABT PRO Alcohol-Based Markers come in 108 different vivid colors that you will love. They come in super pale and pastel colors as well as bright vibrant colors!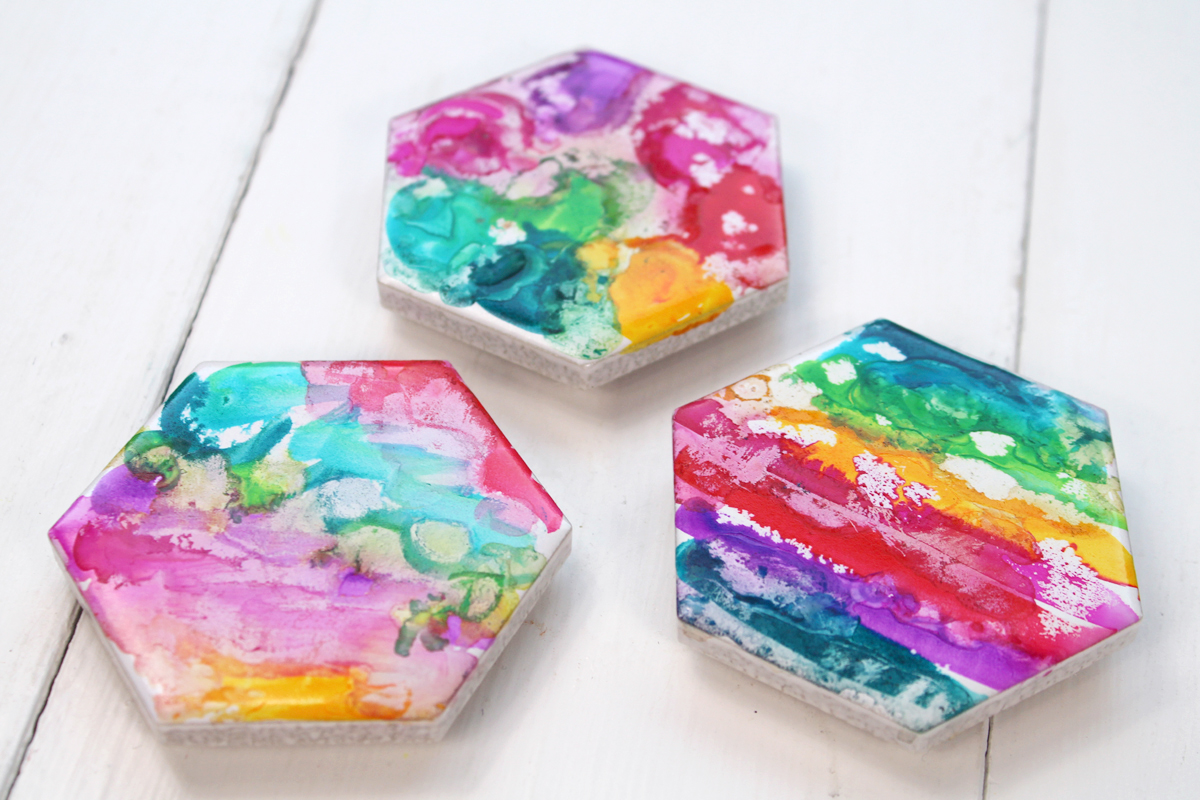 Supplies Needed for Tile Magnets DIY:
Hexagon mini ceramic tiles
Rubbing alcohol
Small paintbrush
Magnets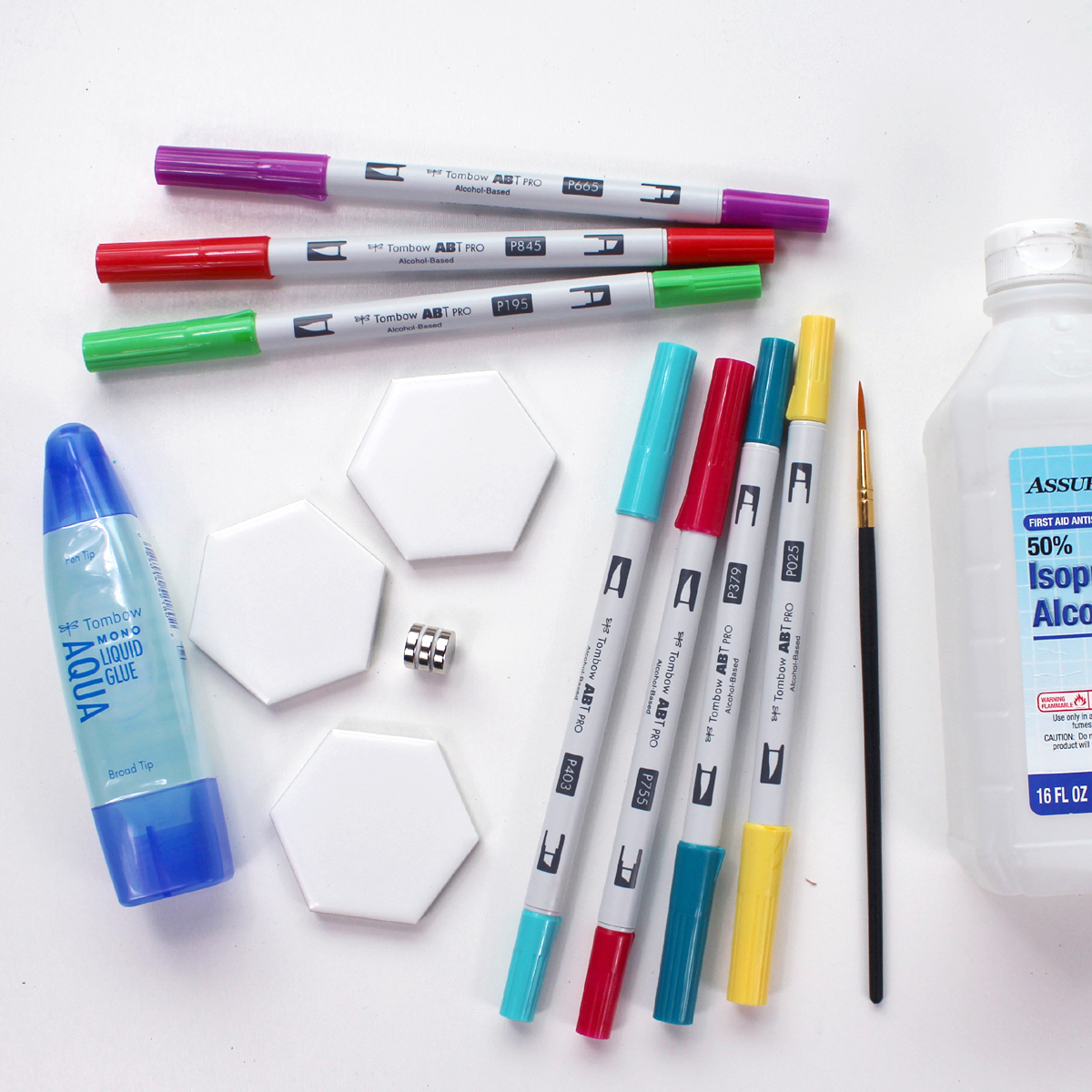 Step 1: Color with the ABT PRO on Tiles
Pick your favorite ABT PRO Marker colors and begin by coloring a little on the ceramic tile. Don't worry about coverage, just draw lines or simple shapes.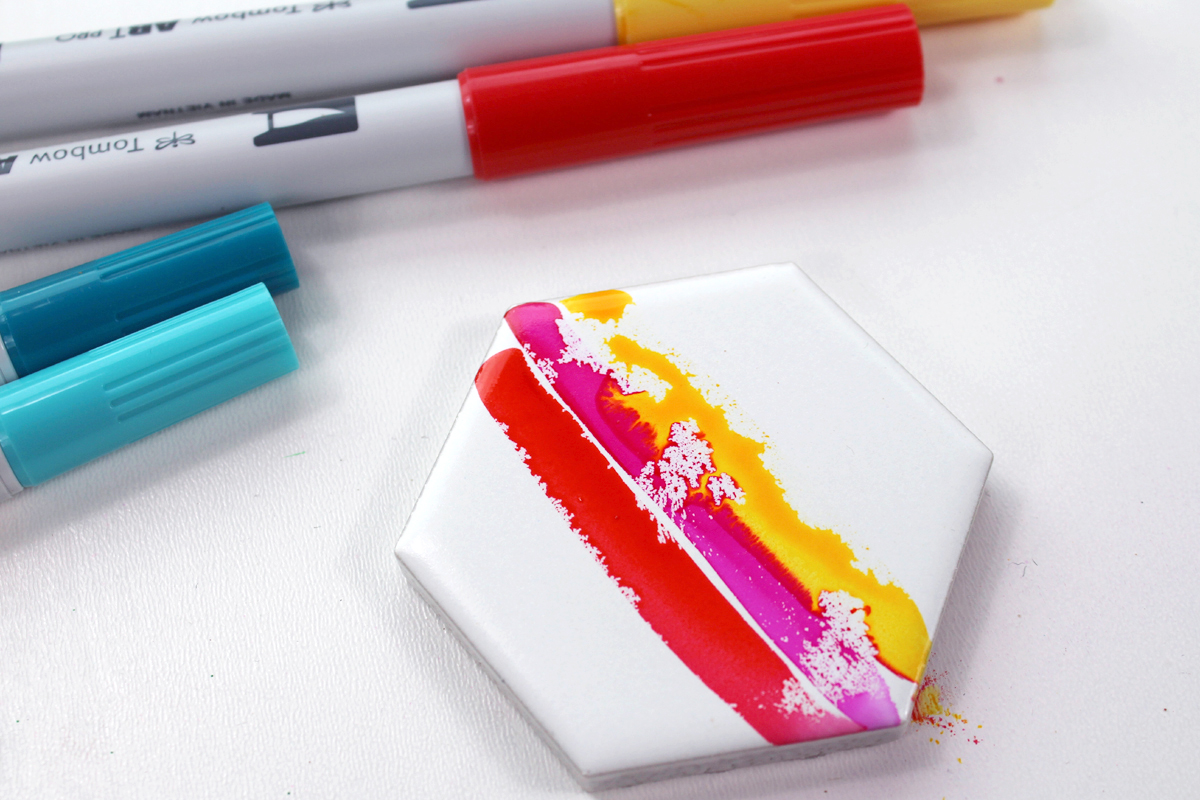 The alcohol ink stays wet for a while, but you will want to work pretty quickly anyway.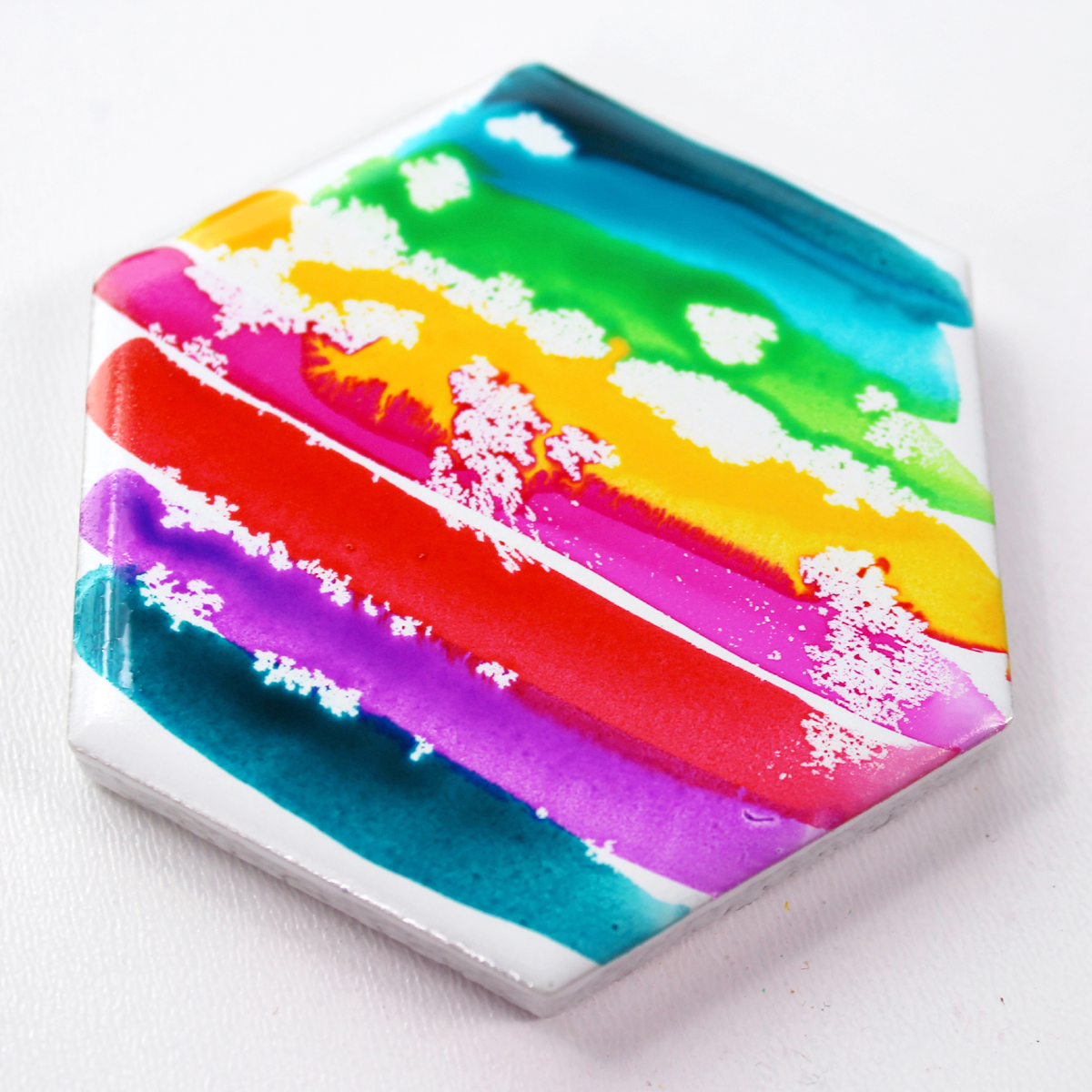 Step 2: Rubbing Alcohol on Tile Magnets
Then, use the paintbrush and the rubbing alcohol to help blend and shift colors around. Think of Starry Starry Night and how the sky swirls and dances as you paint the rubbing alcohol on in swirls.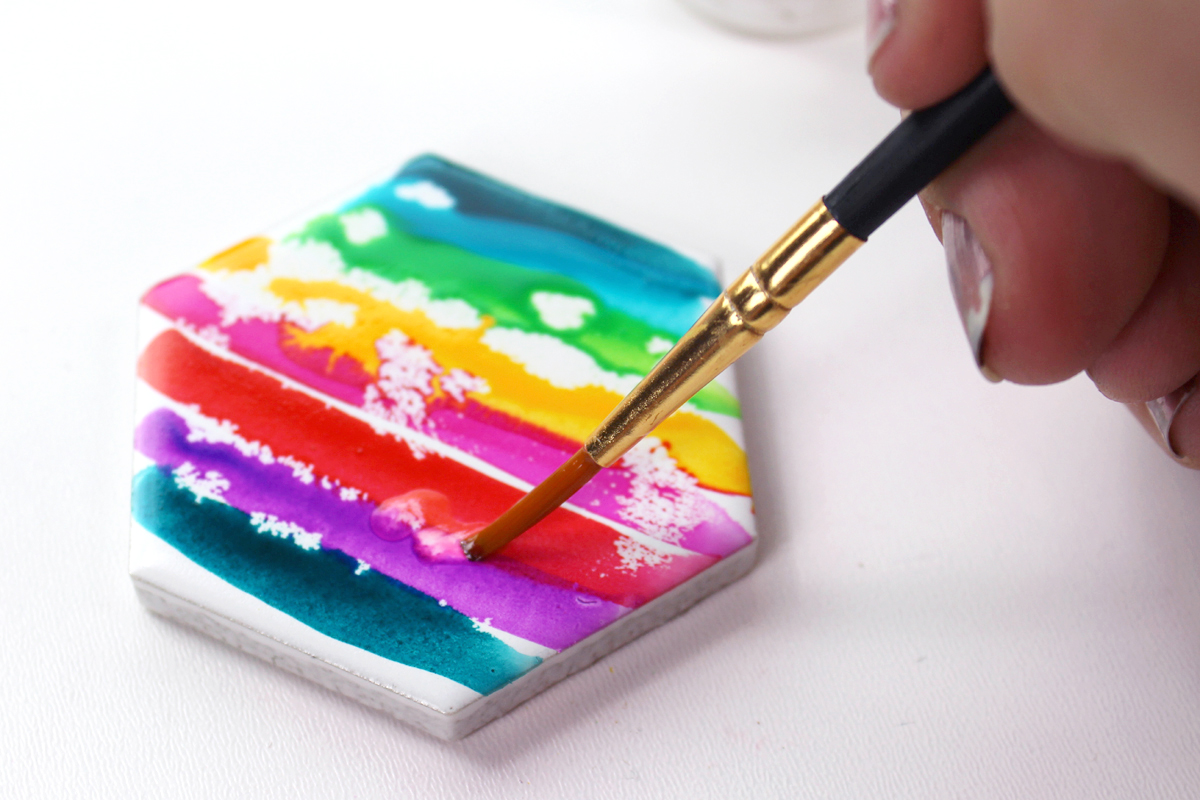 Repeat the process on other tiles. Use circle shapes or other patterns.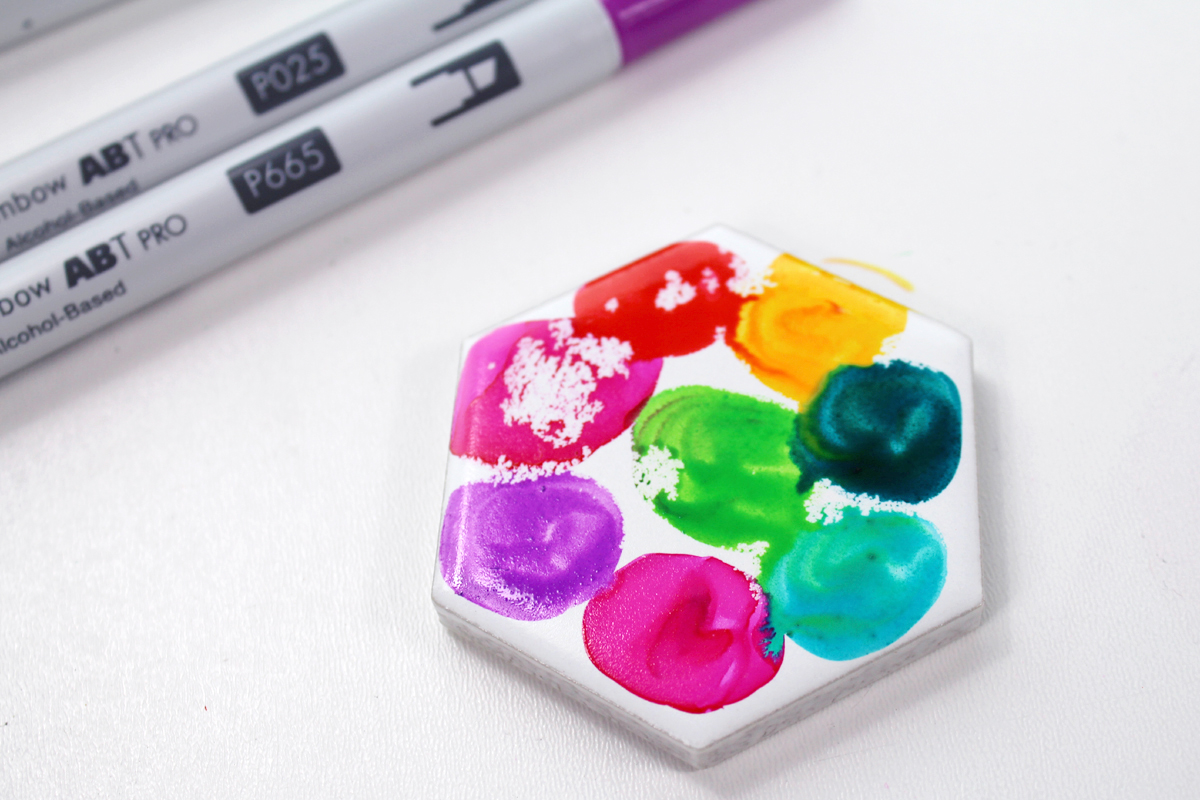 Again, use rubbing alcohol to make the colors blend and move.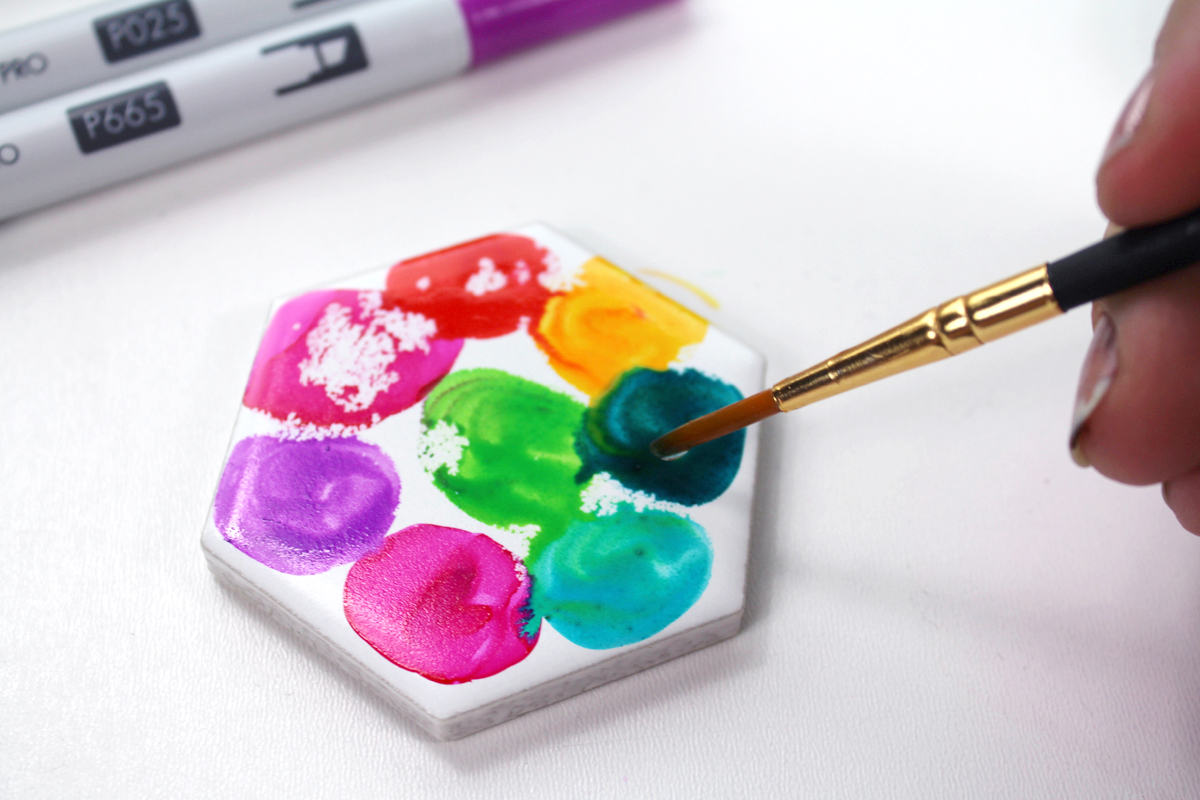 Repeat for as many ceramic tile magnets you have. Use larger ceramic tiles and make coasters instead of magnets!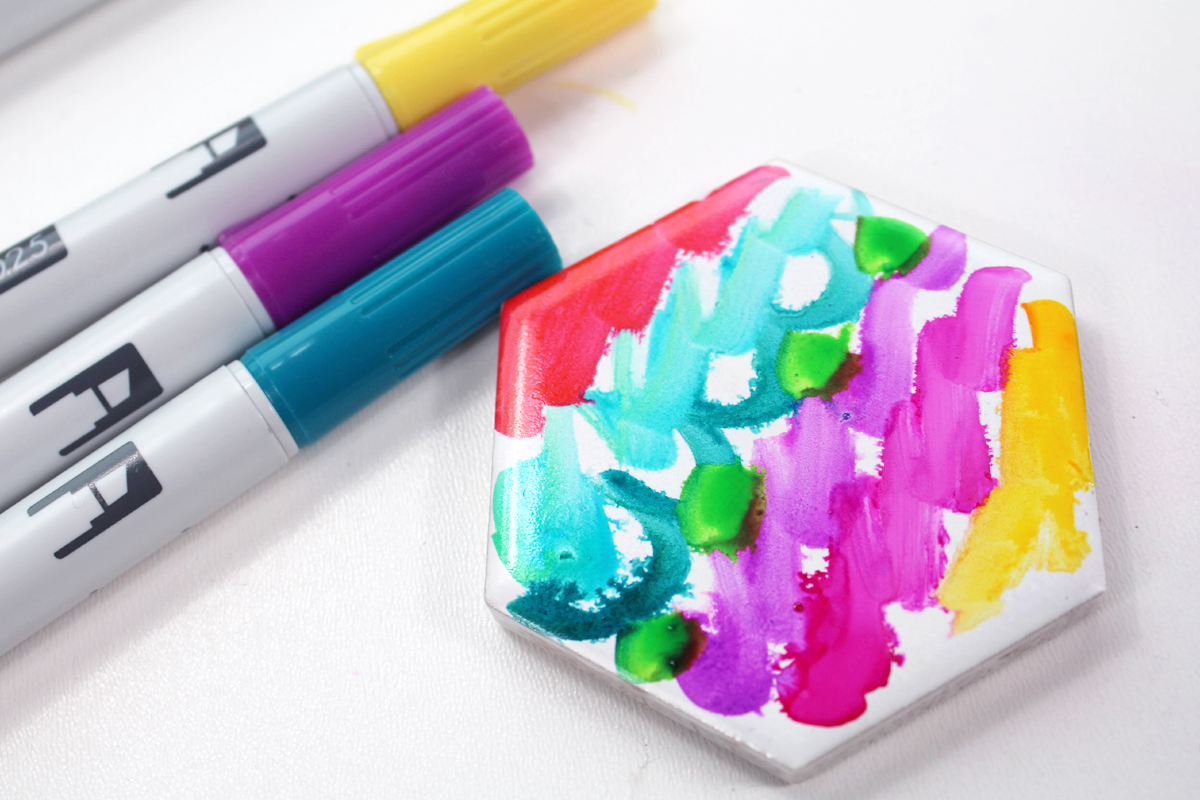 Step 3: Adhere Magnet to Tile
Allow the alcohol ink and the rubbing alcohol to dry completely. Then, turn them over and adhere a magnet to the backside of the tile using the MONO Aqua Liquid Glue.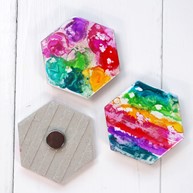 Finally, let the glue dry completely, Overnight is what I tend to do. Then, hang them on the fridge with a work of art or package a few of them for handmade holiday gifts.
Tombow ABT PRO Alcohol-Based Markers are so fun and there are so many wonderful things to create with them.
Create some ceramic tile magnets inspired by Vincent Van Gogh and share it on social media! Be sure to tag @tombowusa and @doodlecraft so we can cheer you on!