Hello friends, it's Smitha! Today, I'll be recreating an abstract floral piece in my sketchbook inspired by a famous artist! Curious to see how it turned out? Scroll down 🙂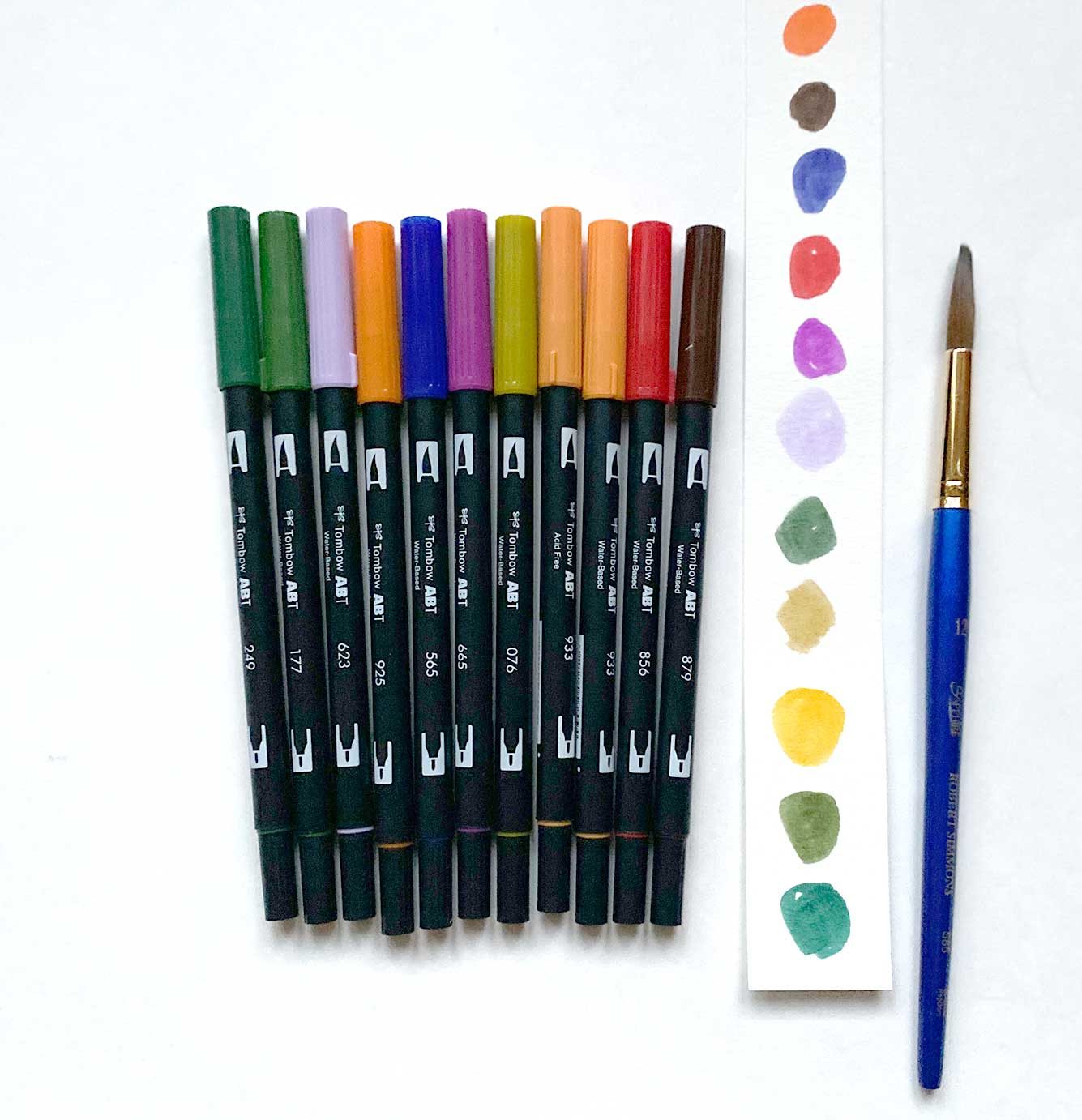 Materials:
Watercolor paper or mixed media paper
Paint brush- round No. 12
A cup of water
Masking tape (optional)
Step 1:
Today, I am creating a loose watercolor floral inspired by the Flower Garden by Gustav Klimt. I love the color scheme used and am going to try and implement that into my water coloring here today.
I started by prepping my sketchbook by masking all four corners with tape.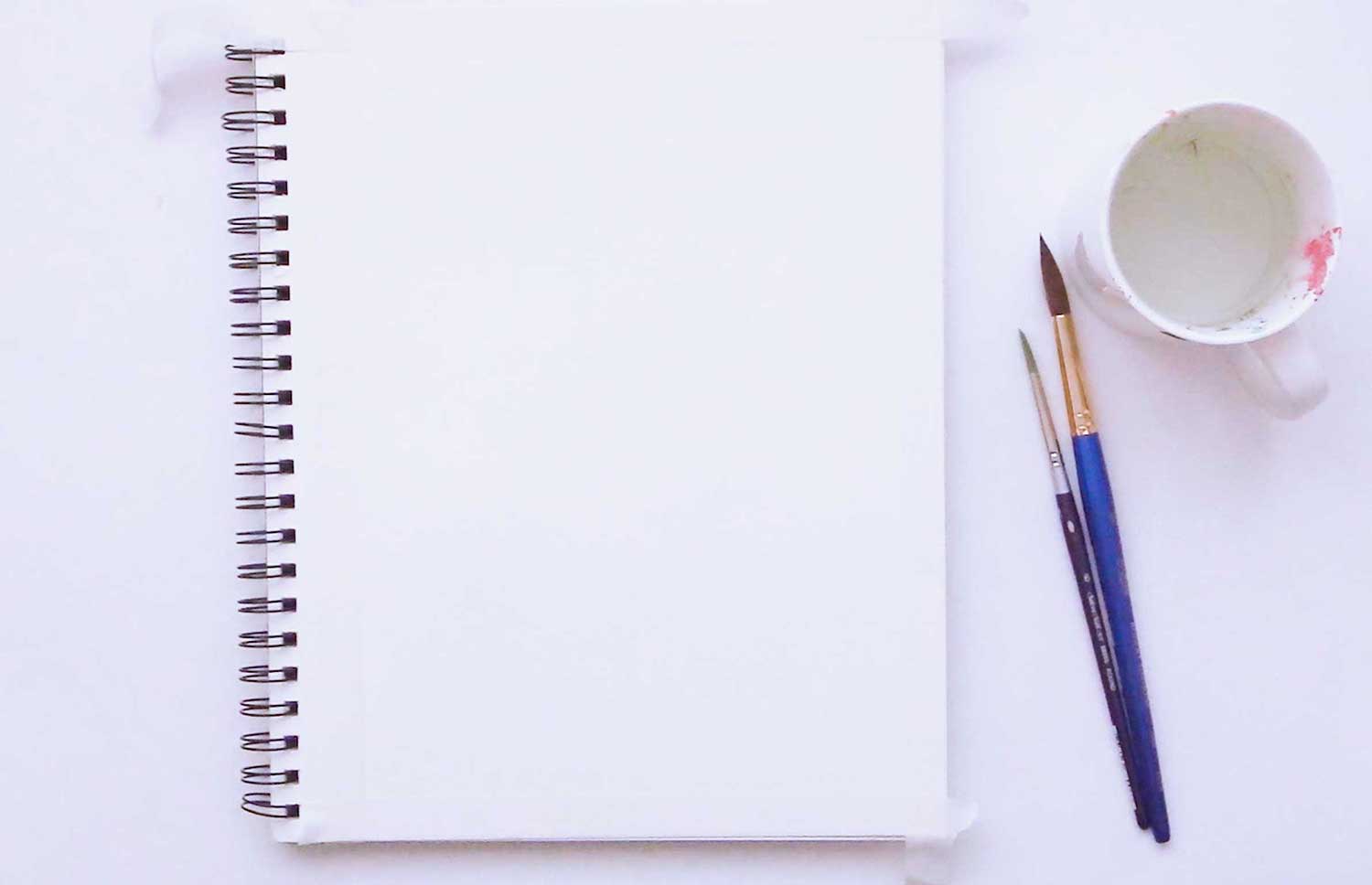 Step 2:
Using the brush tip of a few colors of Dual Brush Pens, I quickly added circle squiggles onto the paper. Then before the ink has time to dry, I paint over it with water using my paint brush. This is a thick watercolor paper that works great for this technique!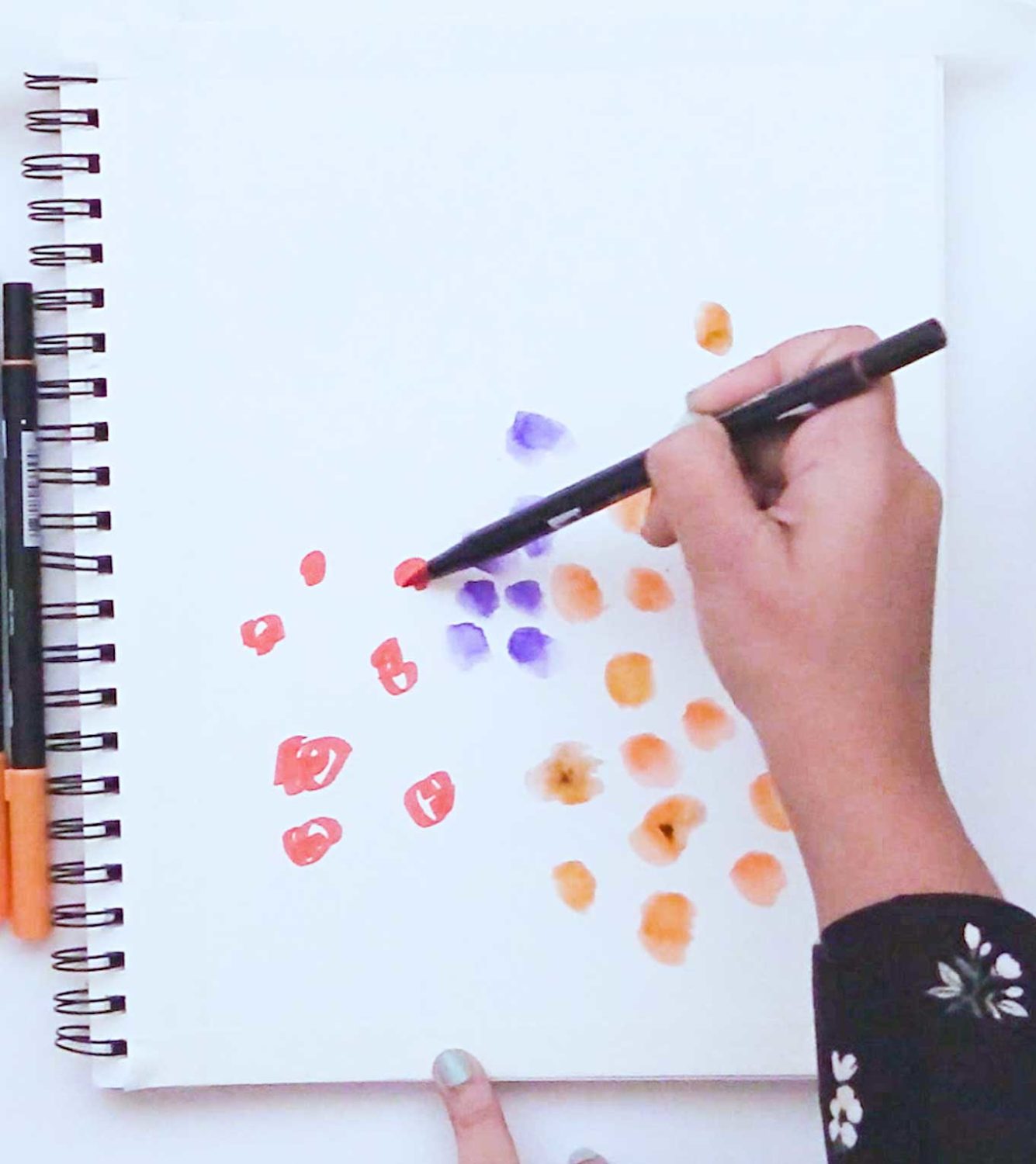 Step 3:
Once I had a lot of my flowers in, I started adding leaves by mixing two or three Dual Brush Pen colors on the page.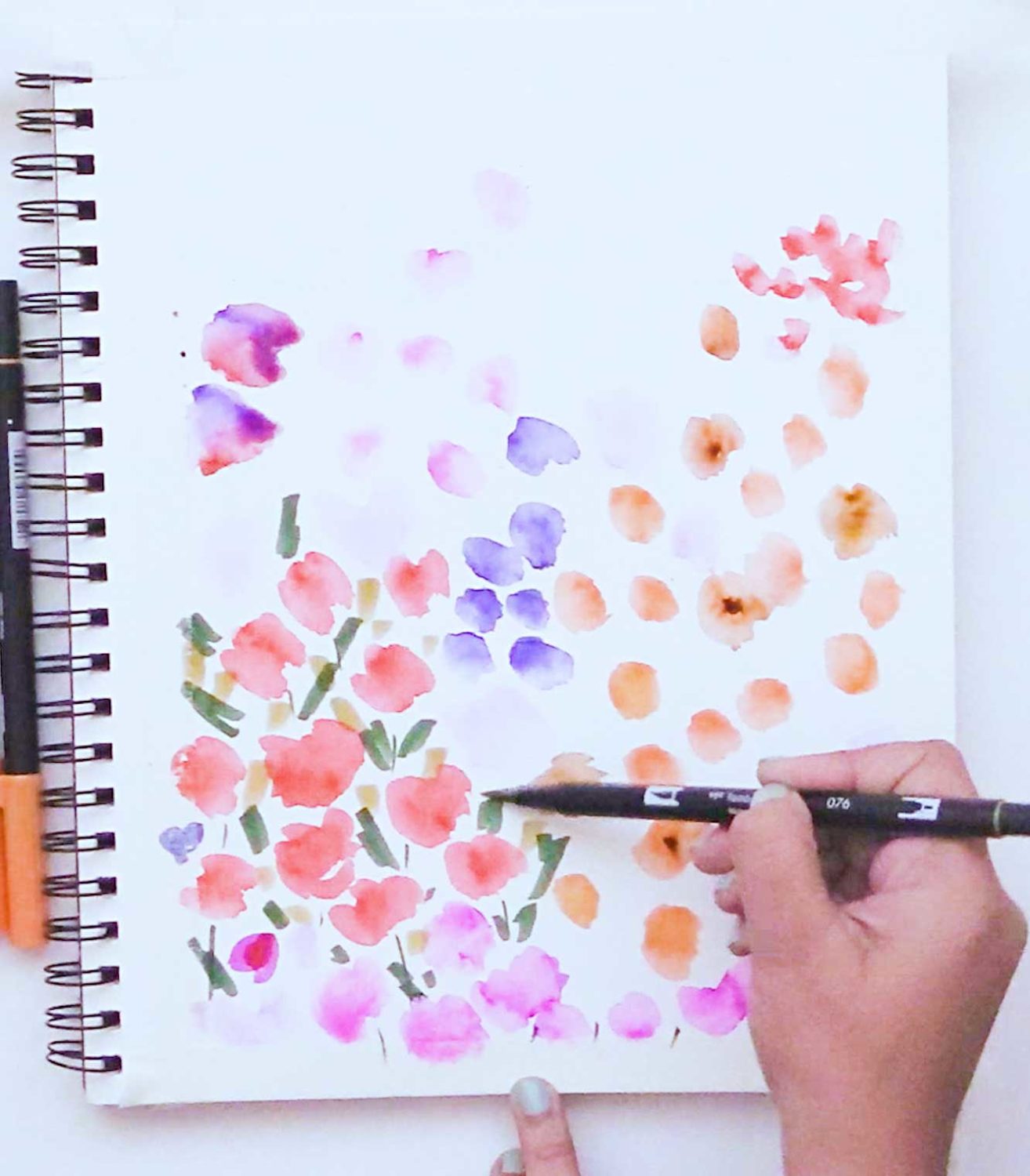 Step 4:
I continued in this manner, adding more colors for the flowers and more greens for the leaves. I painted with a wet paintbrush and that's why the colors all bleed into each other like so.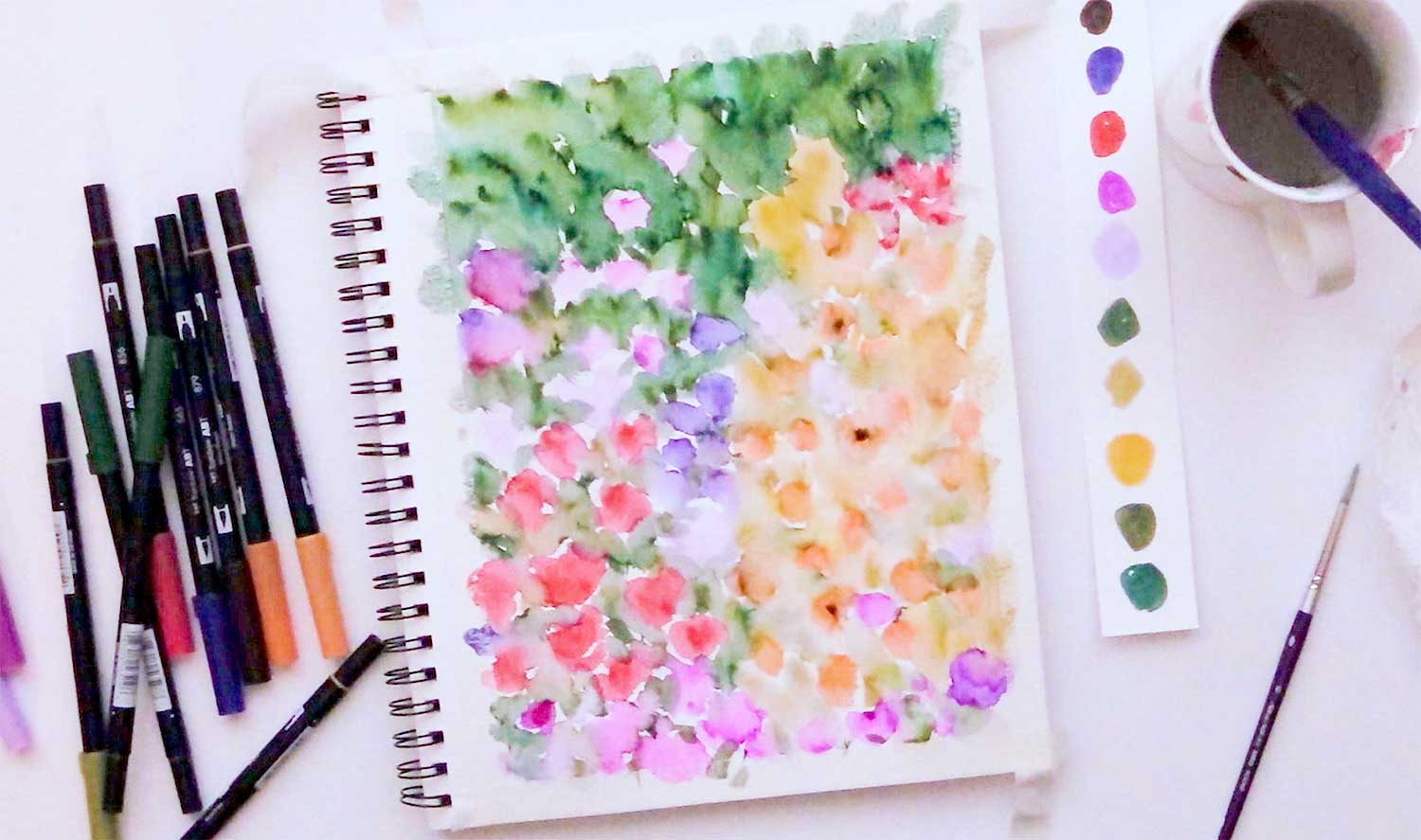 Peel the masking tape off to reveal the clean lines and a nice defined page! I love how colorful this is! I enjoyed the painting experience 🙂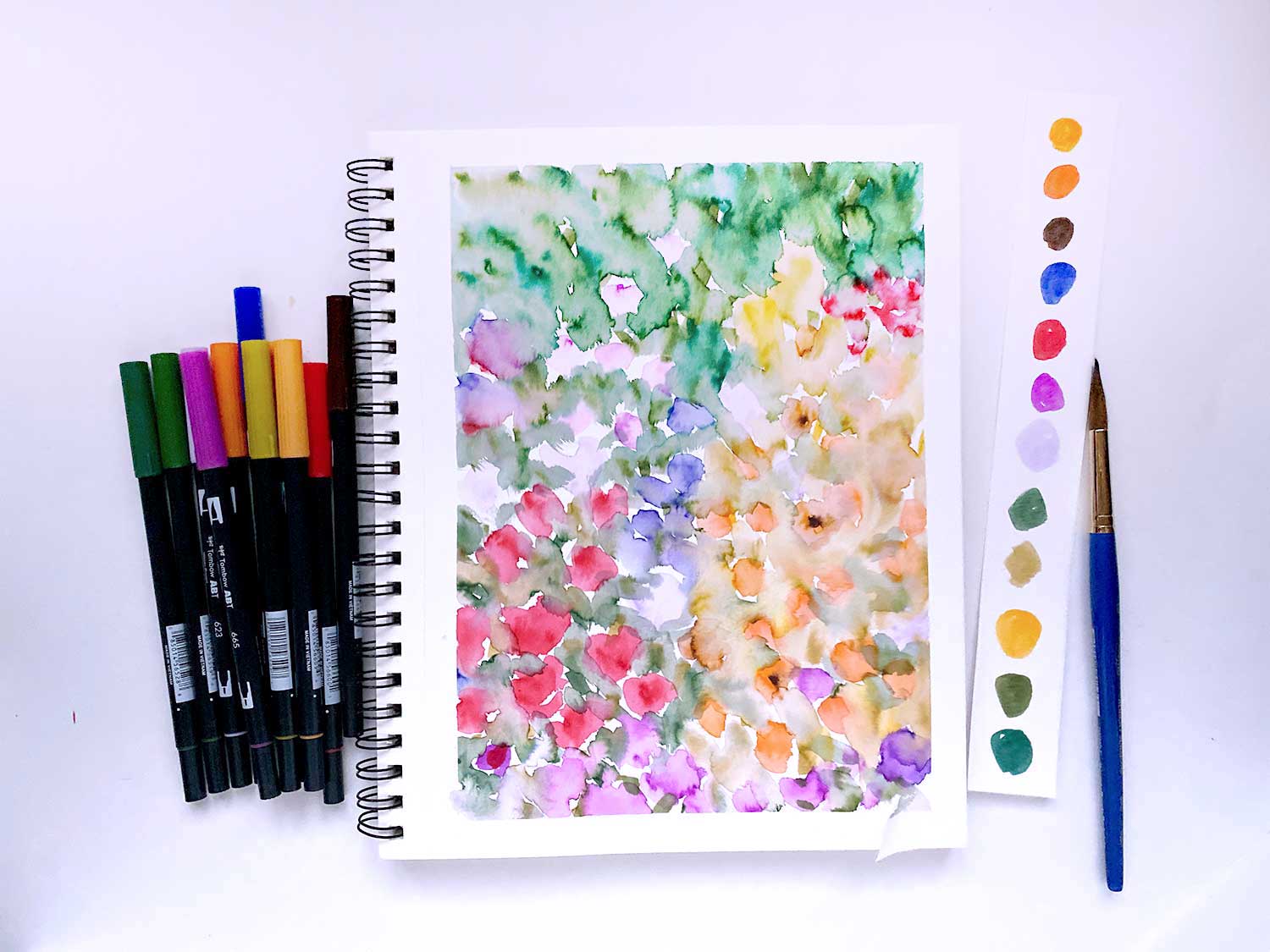 I hope you enjoyed this tutorial today! Happy crafting!
Smitha