Hi friends, Adrienne from @studio80design here to talk about an artist that inspires me—Claude Monet! I'm always drawn to his soft color palettes and I love that he uses lots of cool colors. He was inspired by and tried to capture light and beauty in his paintings.
Today, I'll be using my ABT PRO Alcohol-Based Art Markers and strathmore 400 series mixed media paper. The first step I always do is create a color palette!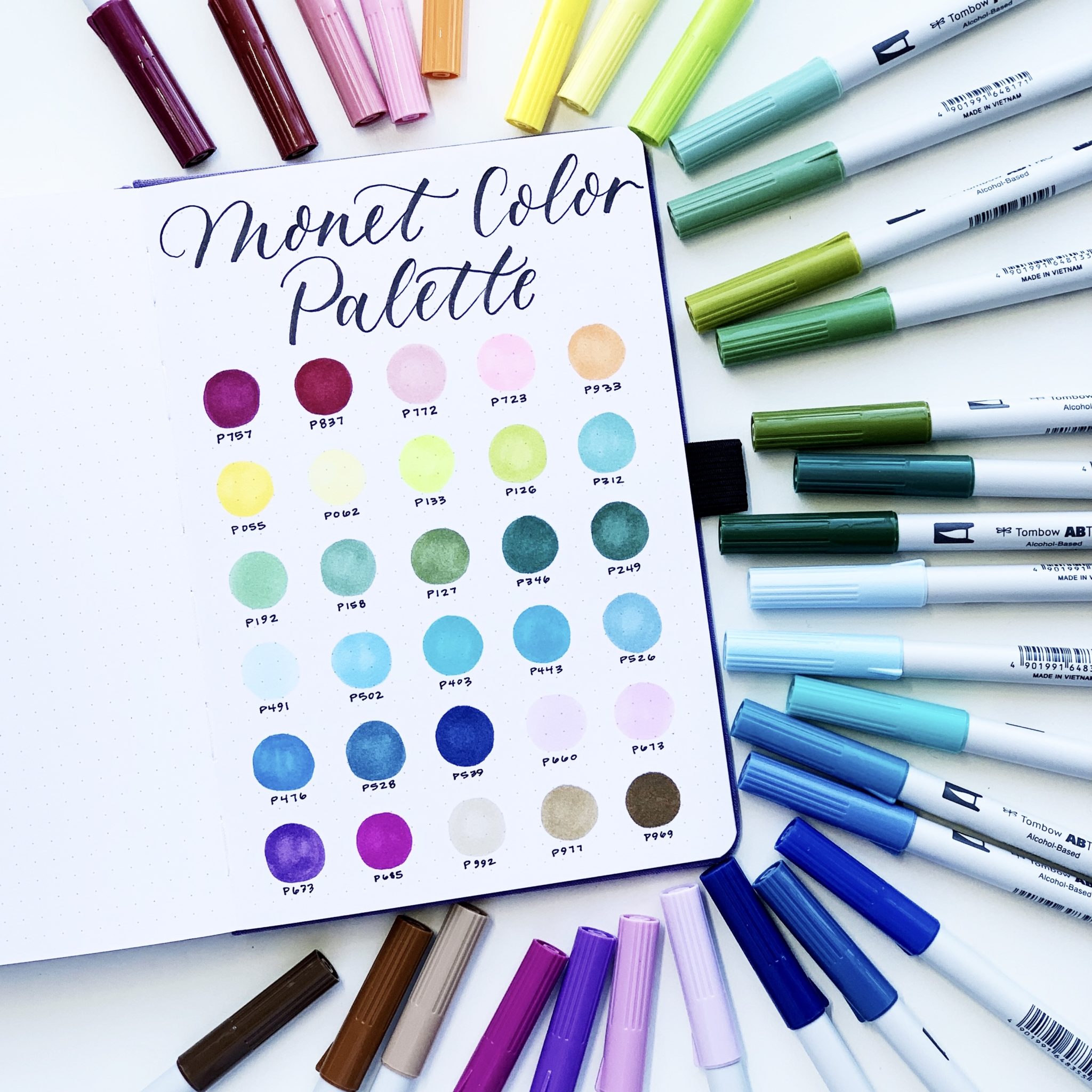 Watch how I created my ABT PRO Alcohol-Based Art Marker project inspired by Claude Monet below!
https://web.archive.org/web/20201101043955im_/http://blog.tombowusa.com/wp-content/uploads/files/IMG_6174.mp4?_=1
Here are a few tips when it comes to using alcohol markers:
Tip 1:
Use many different shades of color. Variety is key when it comes to color!
Tip 2:
Pick a stroke. Whether it's stippling, flicking, filling in or squiggly lines, find the stroke that best represents what you're trying to draw. I love the abstract look that comes from using alcohol markers. It reminds me of the Impressionist Movement—colors aren't perfectly blended and you can see the individual strokes.
Tip 3:
Start with lighter colors and add darker shades to add detail and definition.
Tip 4:
Keep layering! I will go over a section 3-4 times before it's how I like it!
Tip 5:
Have fun with it! Don't start out trying to shade or blend perfectly with alcohol markers, you'll get frustrated! Go for the abstract look and keep going!
Here is my finished project!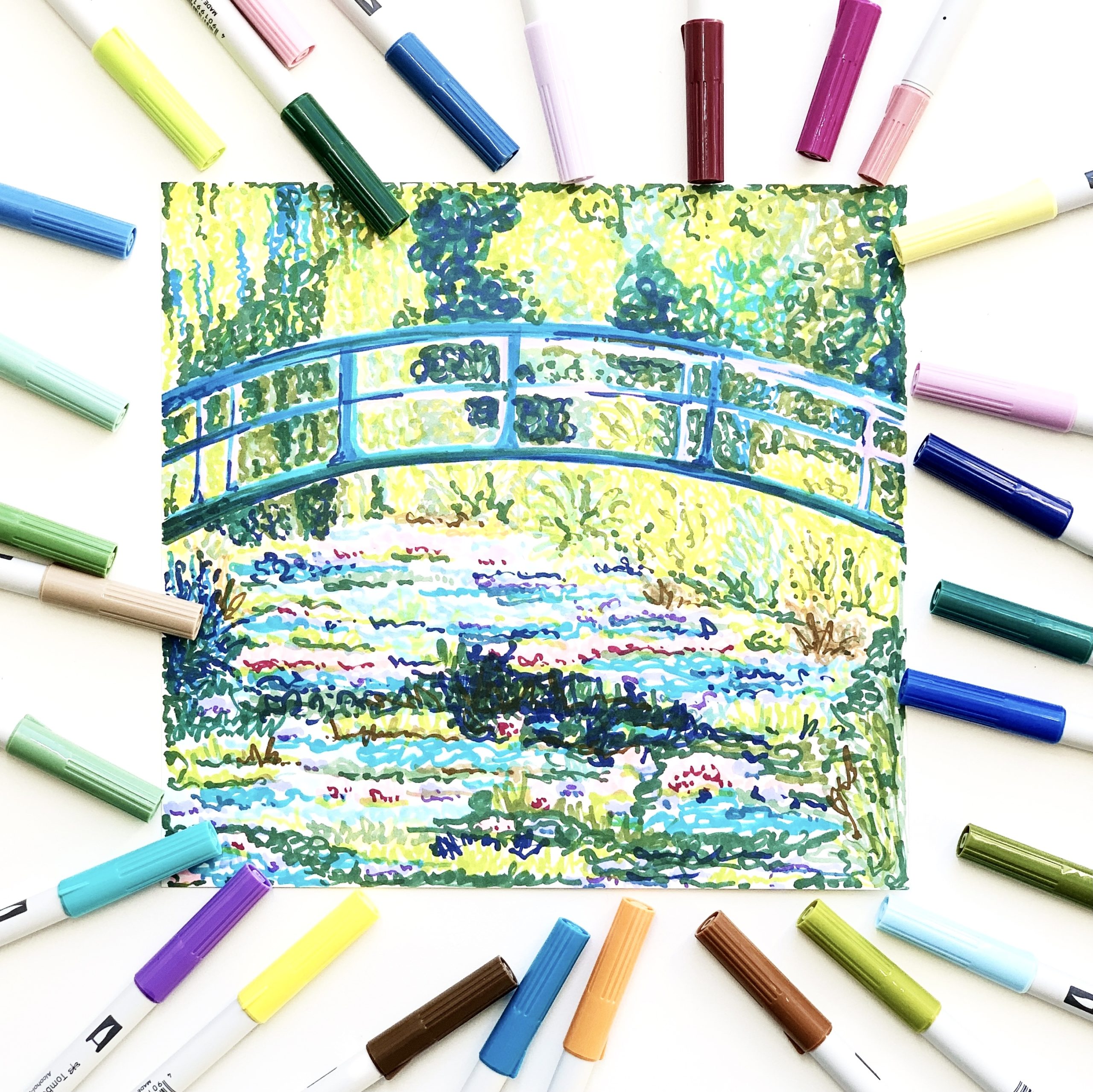 Thanks so much for visiting today! I hope this Monet project inspires you to try out the Tombow ABT PRO Alcohol-Based Art Markers! Make sure to follow me @studio80design to see more of my work!