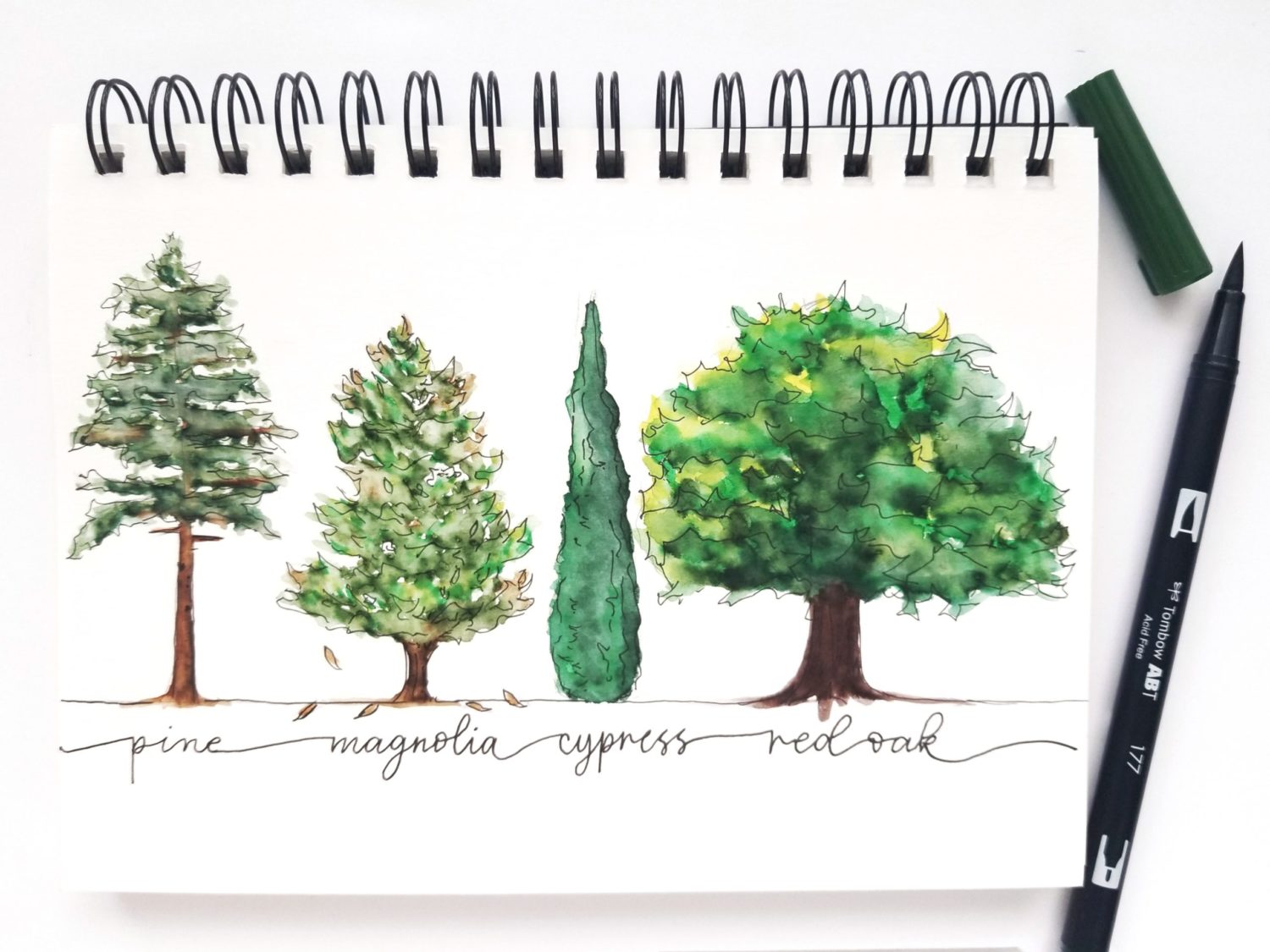 Hi y'all, it's Grace from Grace Anne Studio. It's childhood week for the Tombow Design Team. To me, that means climbing trees and art! When I wasn't drawing, I was outside playing and more often than not, ended climbing up some trees. In honor of this, let's learn easy watercolor trees in five steps!
Supplies
Watercolor or mixed media paper
Step 1: Inspiration
First, before you ever pick up a pencil, narrow down your inspiration. The really great thing about trees, is that you can't go wrong with drawing them. There are so many different species that you can start with one for inspiration and really make it your own. That said, it's always good to choose one to study and use for inspiration. I chose four different trees: Pine, Magnolia, Italian Cypress, and Red Oak.
Step 2: Shape Study
Next, it's time to study the shape. Look at lots of different pictures of trees or trees in real life and then sketch pages full of different variations in a sketch book. Then once you have the feel for the trees down, just make a quick sketch on mixed media paper of the general shape.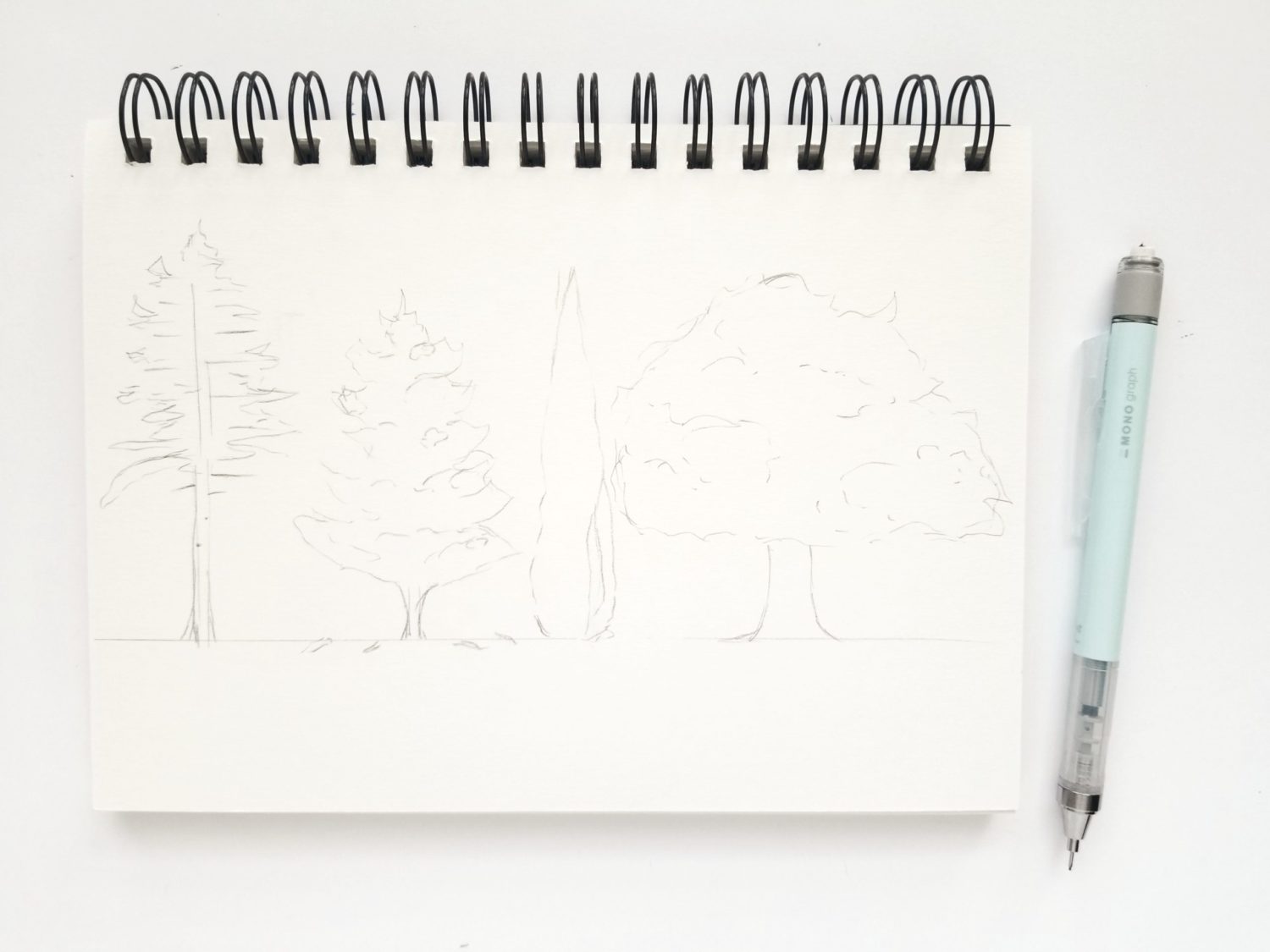 Step 3: Color Palette
Next, choose a color palette. I did a color study with all the green Dual Brush Pens and chose a color palette for each tree. Choose at least one light, one mid-tone, and one dark for each tree. Keep in mind with watercolor, the colors will mix. Meaning you can choose less colors and mix them to get more.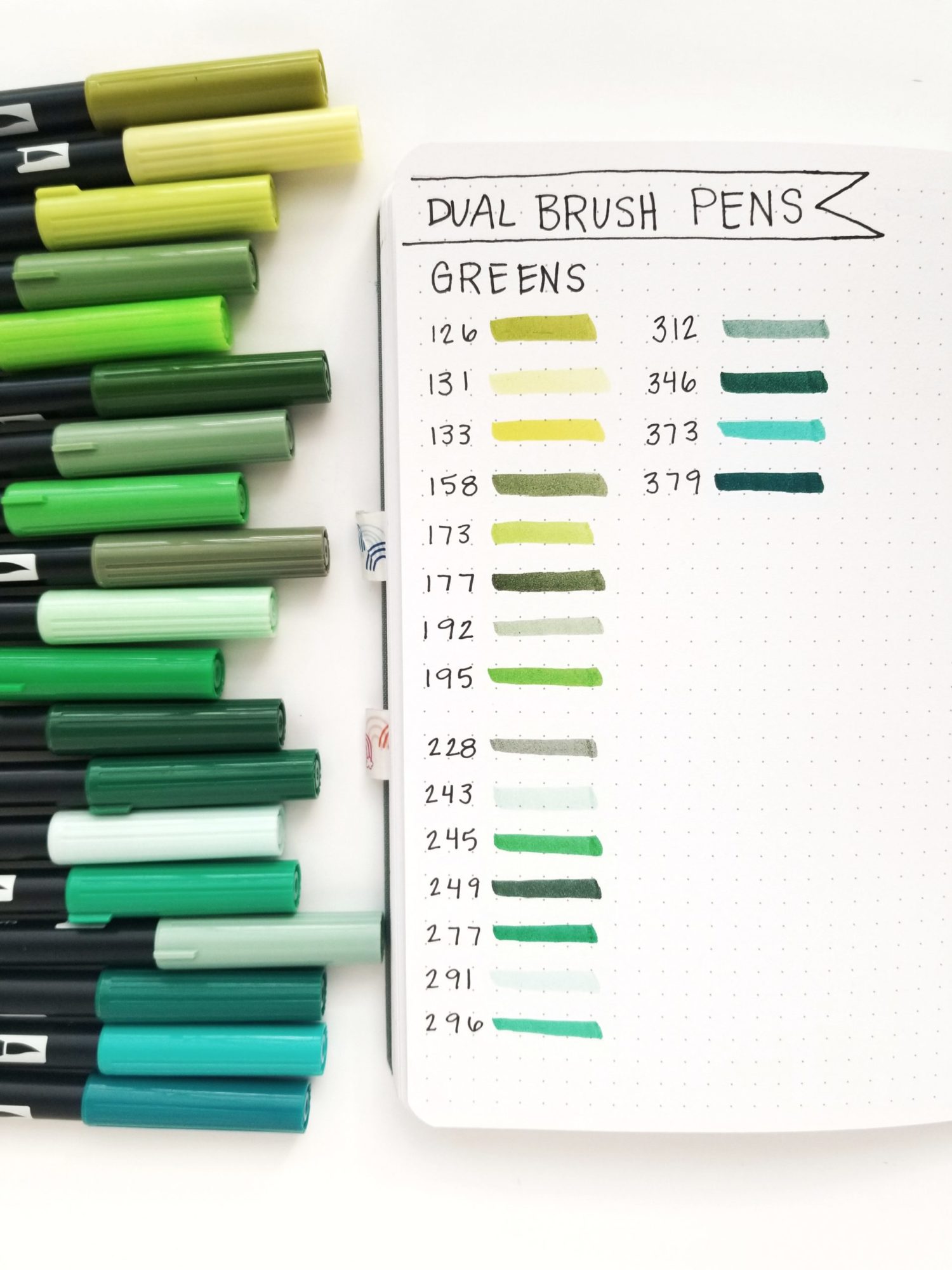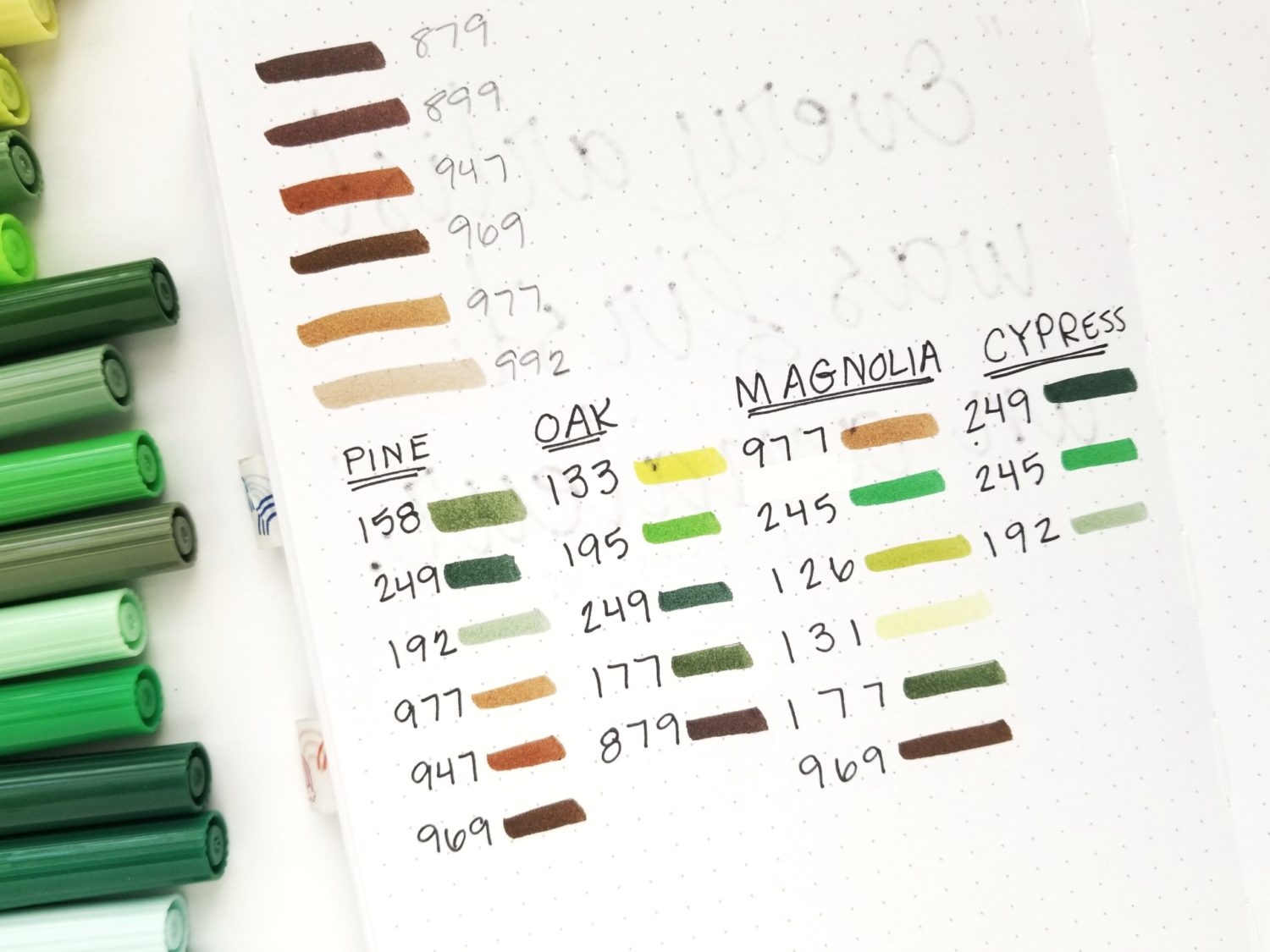 Step 4: Watercolor
Then, use the direct-to-paper watercolor method to watercolor the trees. This simply means you'll color on the page with a Dual Brush Pen. Then, dilute the color with water to create watercolor directly on your page.
Each tree has a different texture and shape. To reflect this, I applied the Dual Brush Pen color in a slight different way for each tree. This will come from the tree study and from personal style. Once the color is applied, use the Small Water Brush to very lightly blend the colors. Less is more with this technique.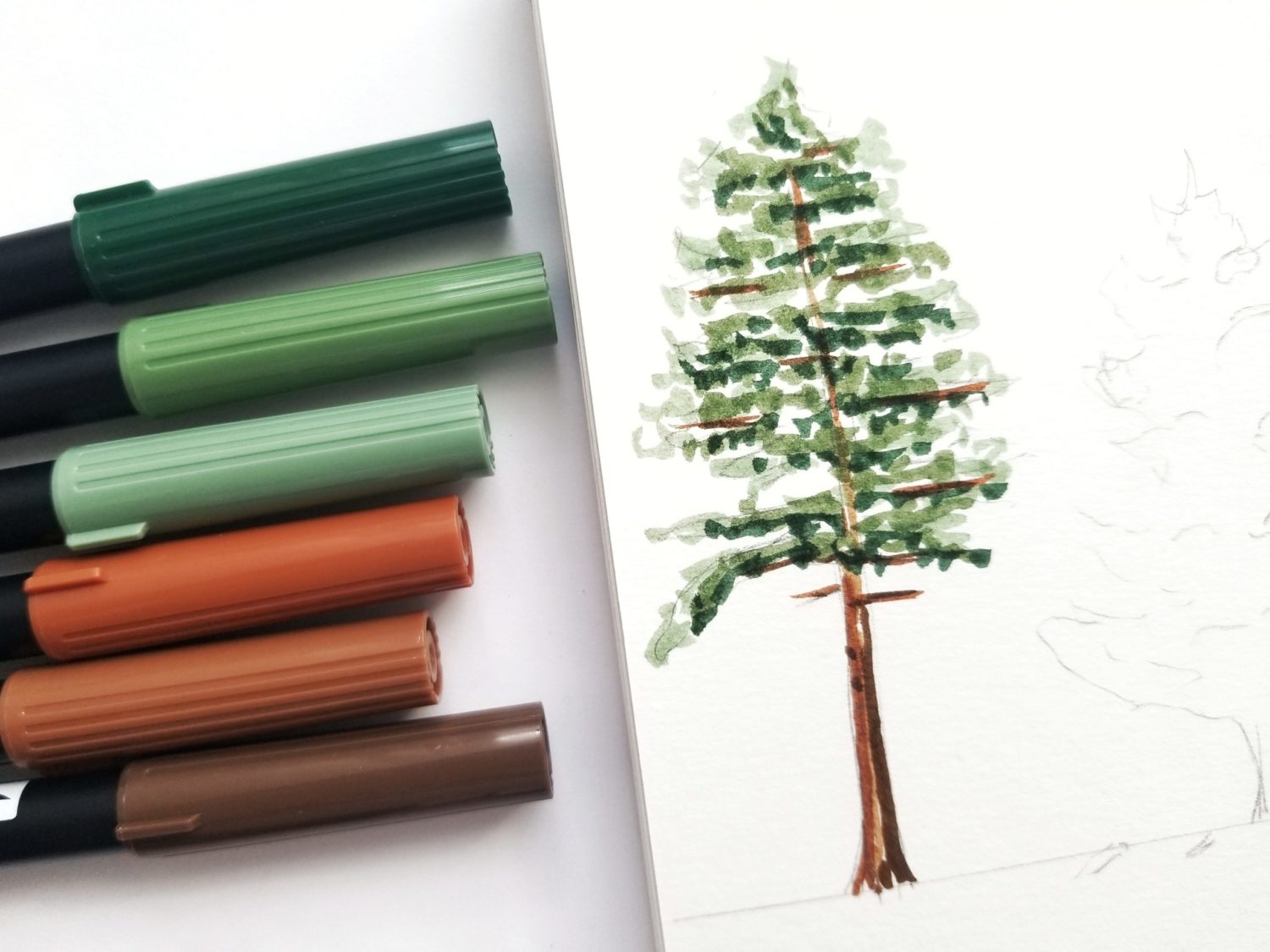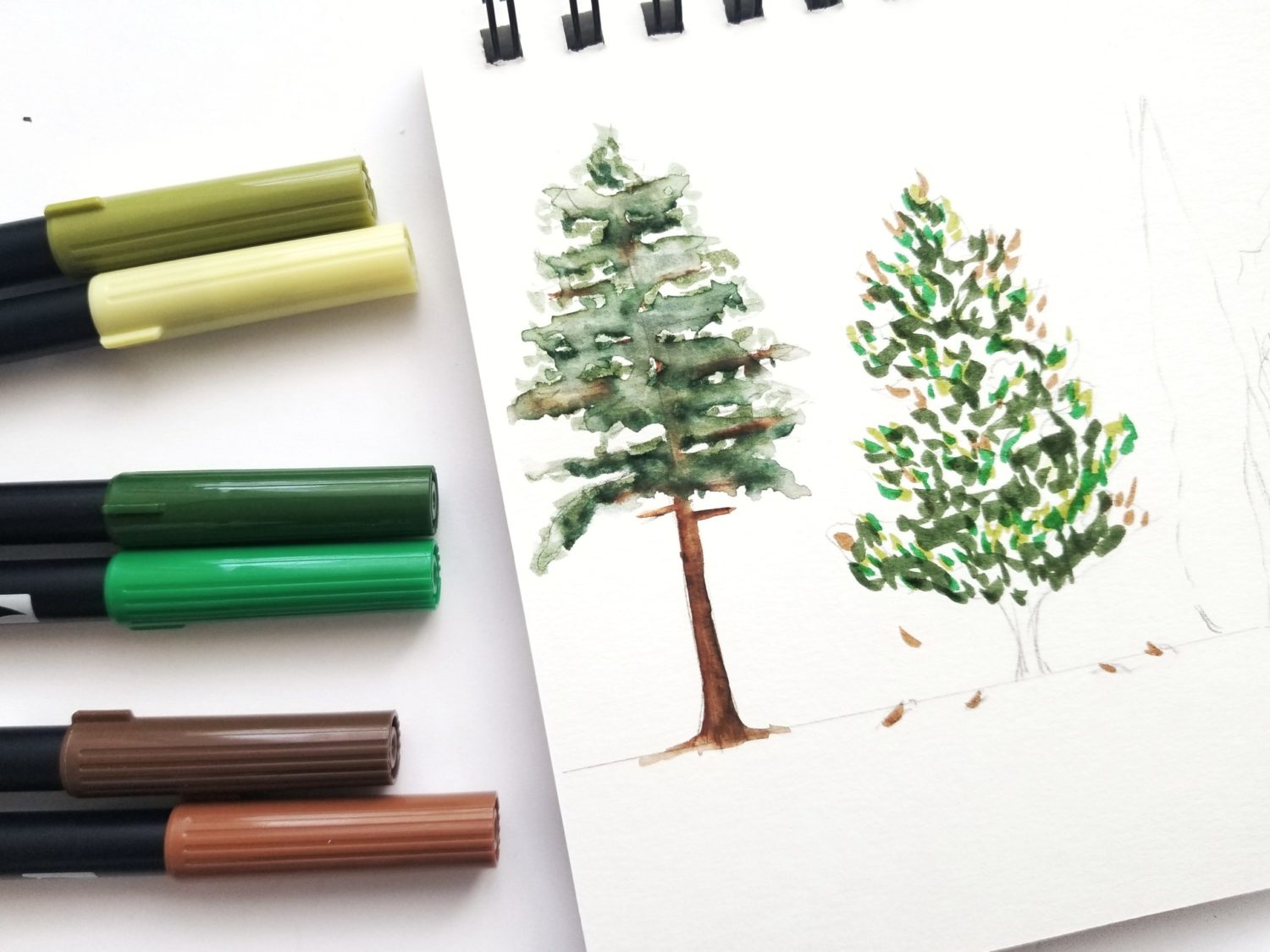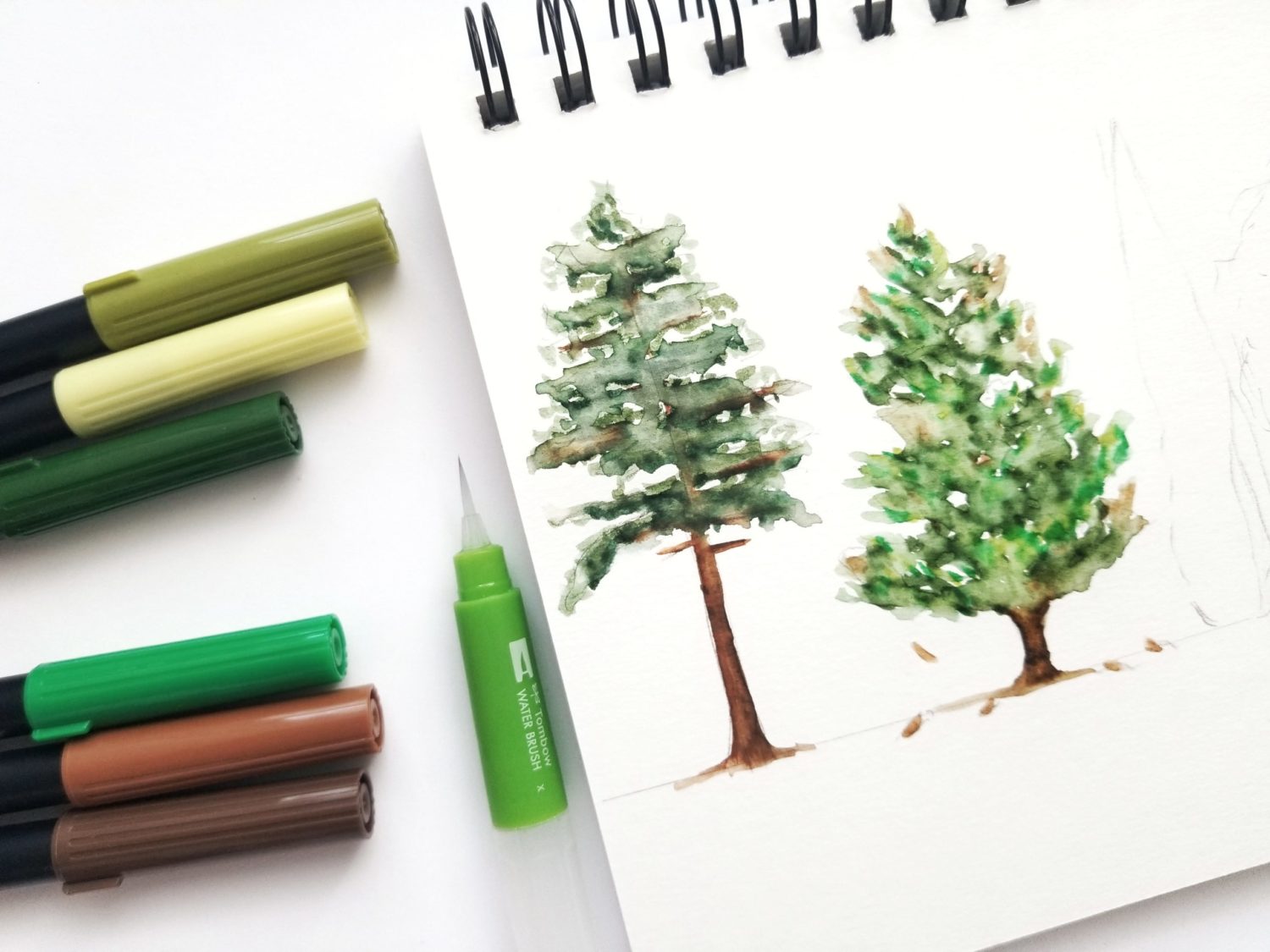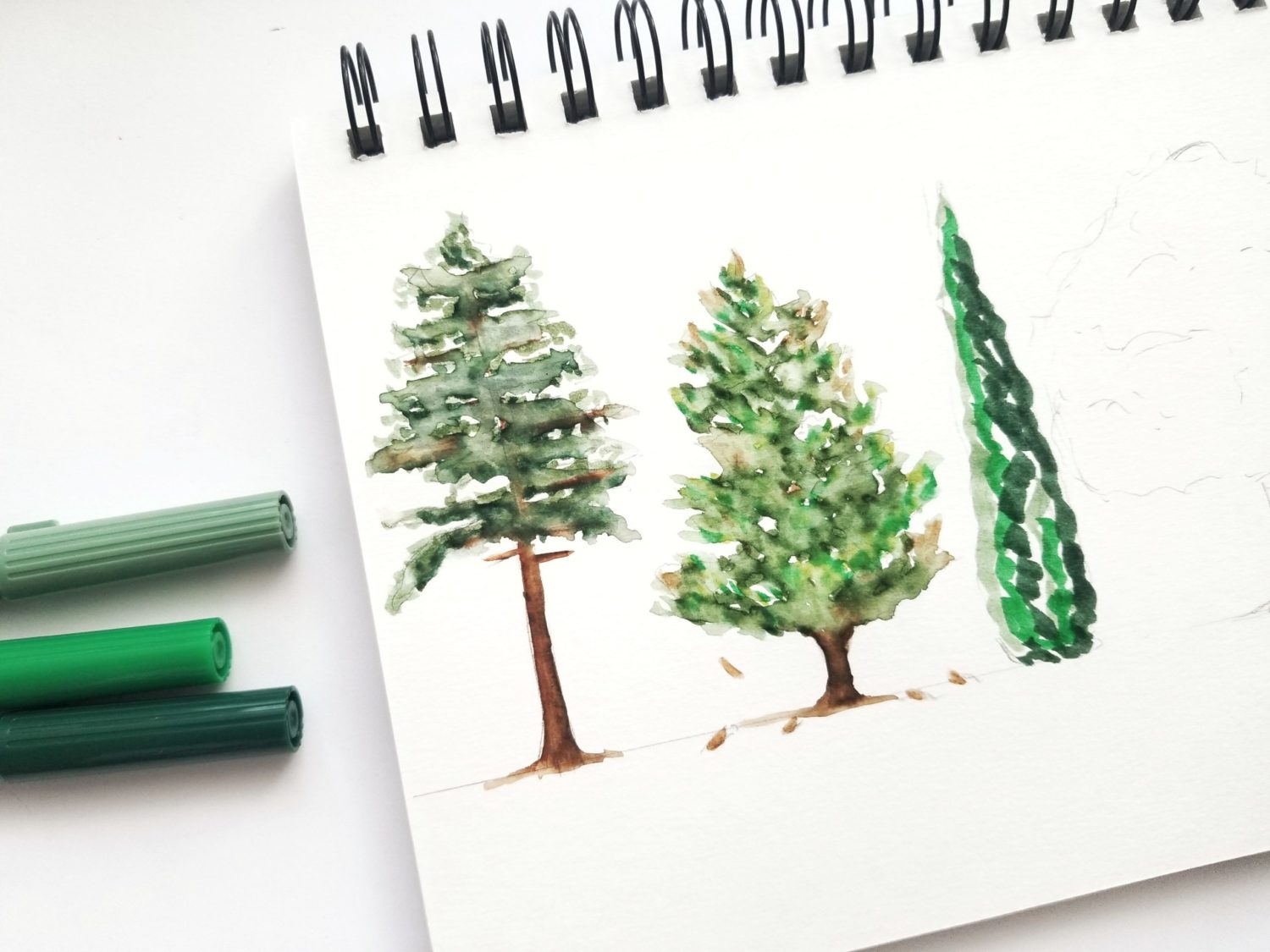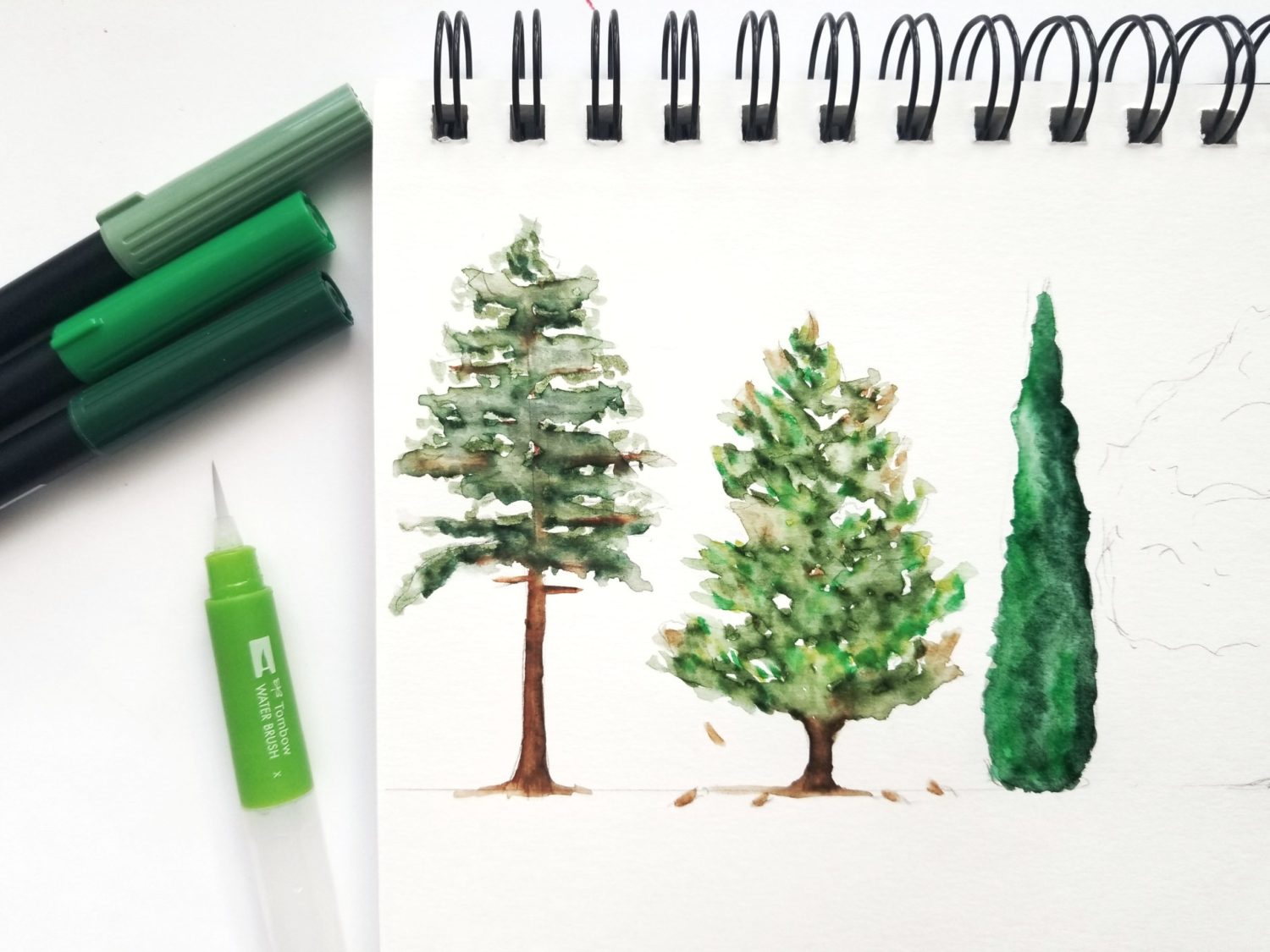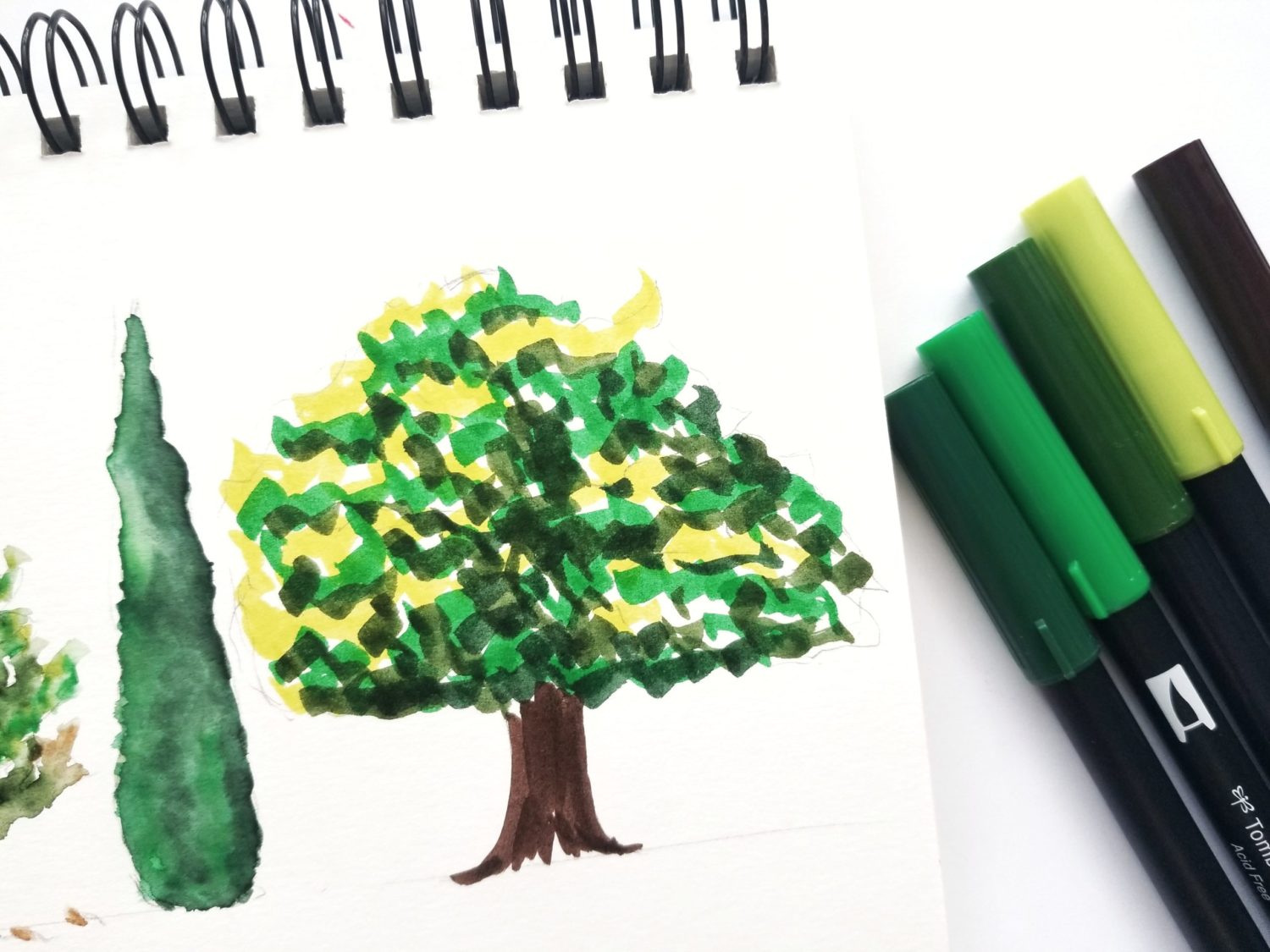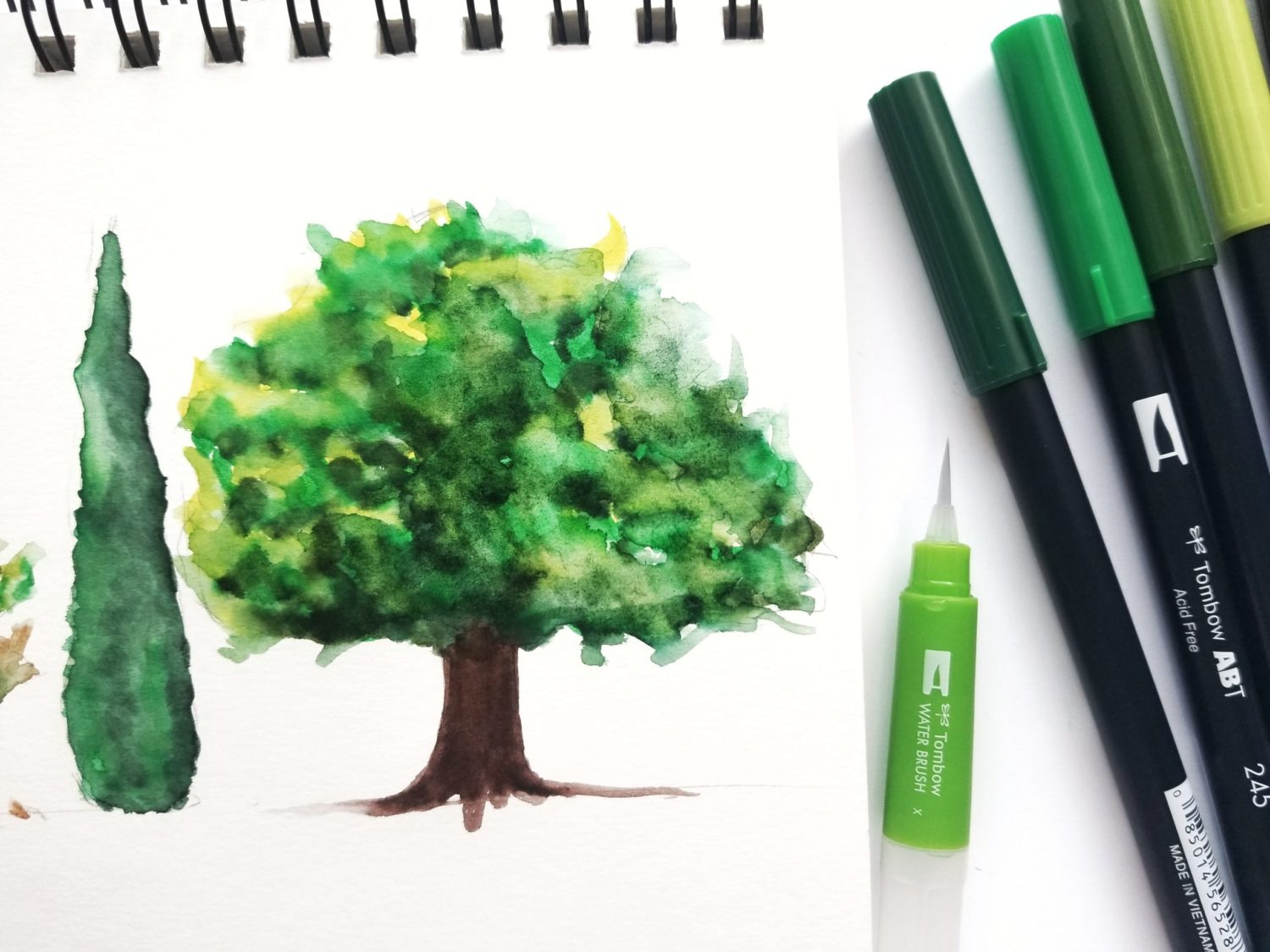 Step 5: Style
To finish the drawing, let the watercolor dry and use MONO Drawing Pen 01 to add some line drawing over each tree. This will absolutely bring out your personal style. I tend to work with a less is more approach when adding line work. I added just enough to enhance the texture of each tree without making it a full line drawing. Finally, I used MONO Drawing Pen 03 to add the names of each tree to the drawing.

Thanks for following along! If you use this tutorial to create your own easy watercolor trees in five steps, be sure to tag @tombowusa and @graceannestudio so we can cheer you on!
Happy painting!
Grace