This month the Design Team is taking inspiration from our favorite Black artists to celebrate Black History Month. So, I want to show you how to create lettering inspired by one of my favorite artists: Amy Sherald. She paints incredible monochromatic portraits with the subjects often dressed in bold patterns and colors with solid color backgrounds. One of my favorite portraits of hers is of Former First Lady, Michelle Obama. It hangs in the Smithsonian National Portrait Gallery in Washington D.C. So, I'm going to show you how to letter a quote from Michelle Obama using colors inspired by Amy Sherald. Here's what you'll need to get started.
Supplies:

Step 1: Select Your Color Palette
The first step is to choose your colors. I've picked mine based on the colors used in Amy Sherald's portrait, which included two warm greys and four brighter colors.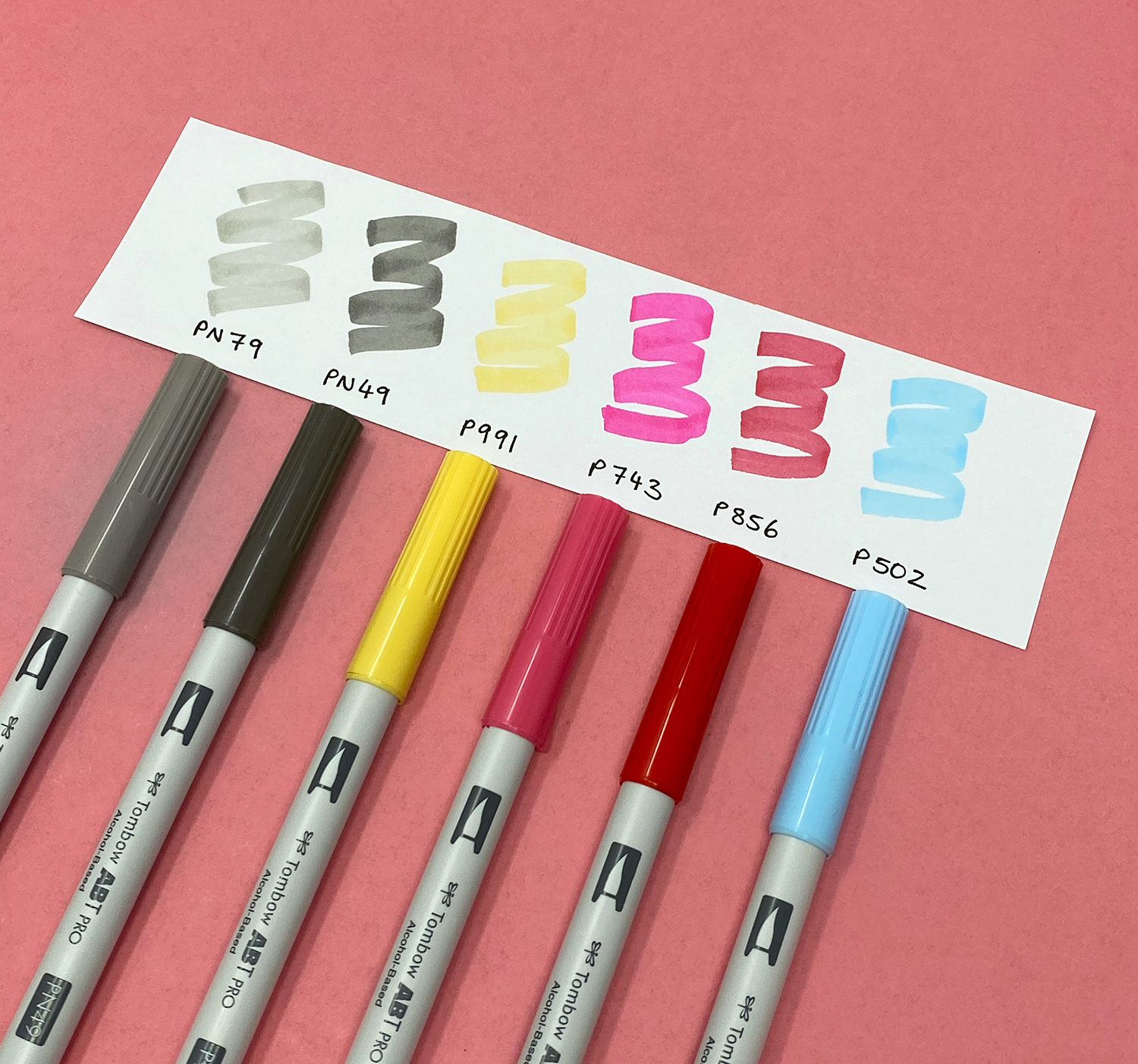 Step 2: Sketch Your Quote
Using your 4H MONO Drawing Pencil, lightly sketch out your quote onto marker paper. Make any adjustments to size or layout at this stage.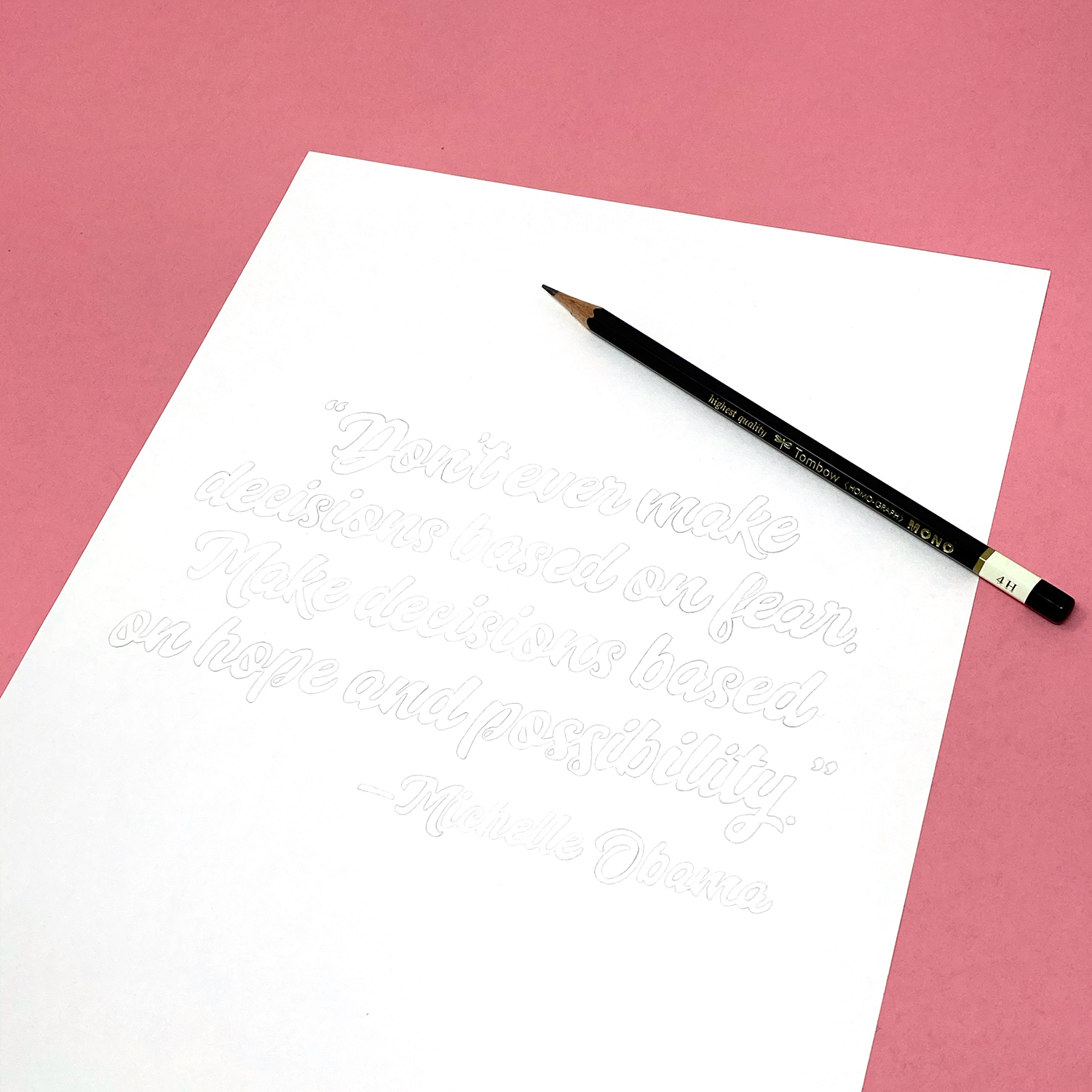 Step 3: Apply the First Layer of Color
Using your ABT PRO Markers, apply the first layer of color to your lettering. Depending on your lettering style, you might like to experiment with using either the brush or the chisel tip.
I've chosen to do the majority of the quote in warm grey, with just streaks of brighter color running through the quote at a diagonal.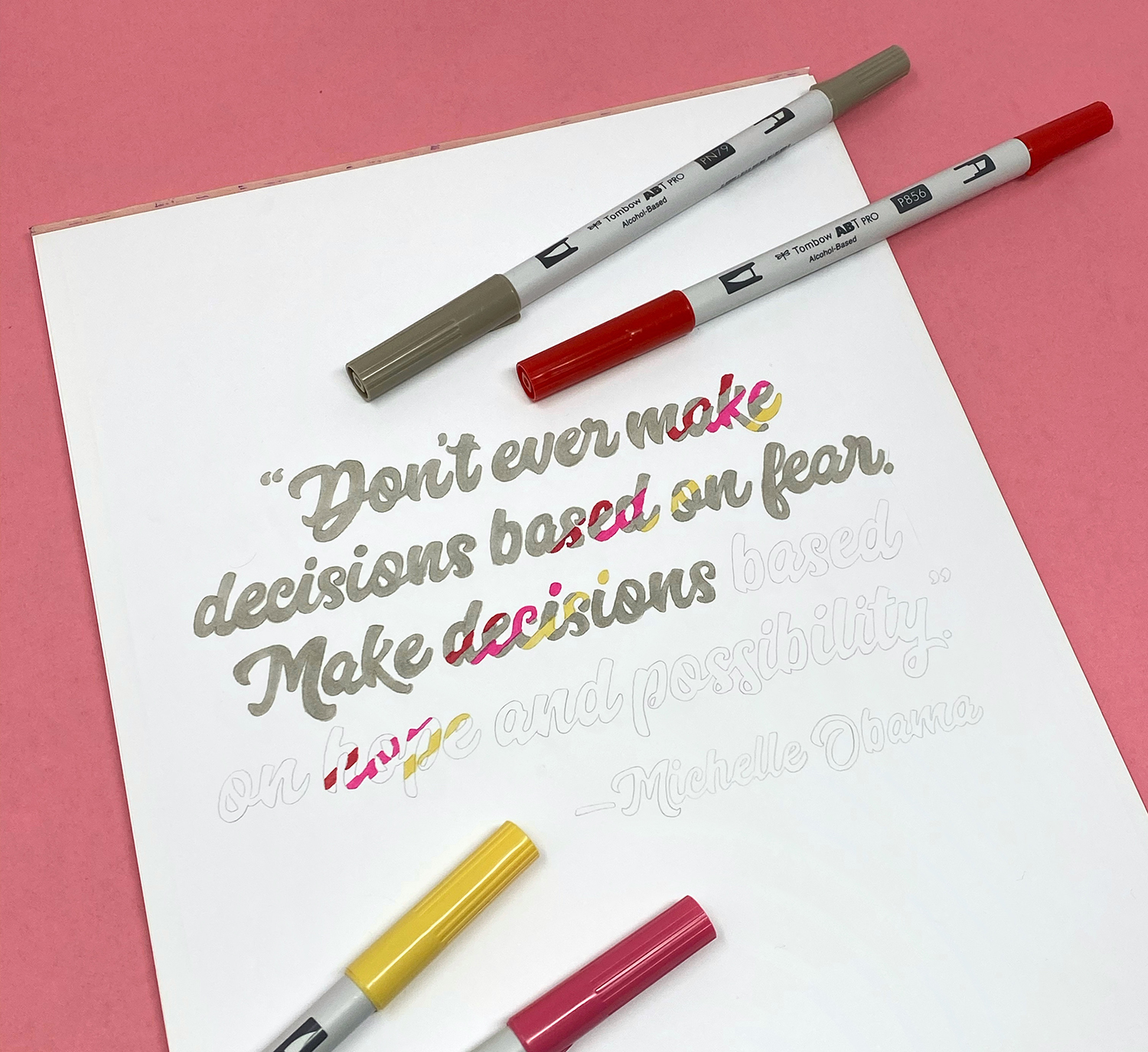 Step 4: Add Shadows and Details
Once the first layer of ink is dry, you can go back in with the same colors and add shadows to the edges of your letters for a little extra depth. If you try to do this step while the ink is still wet, it will blend more and you won't get as much of a color difference with the second layer.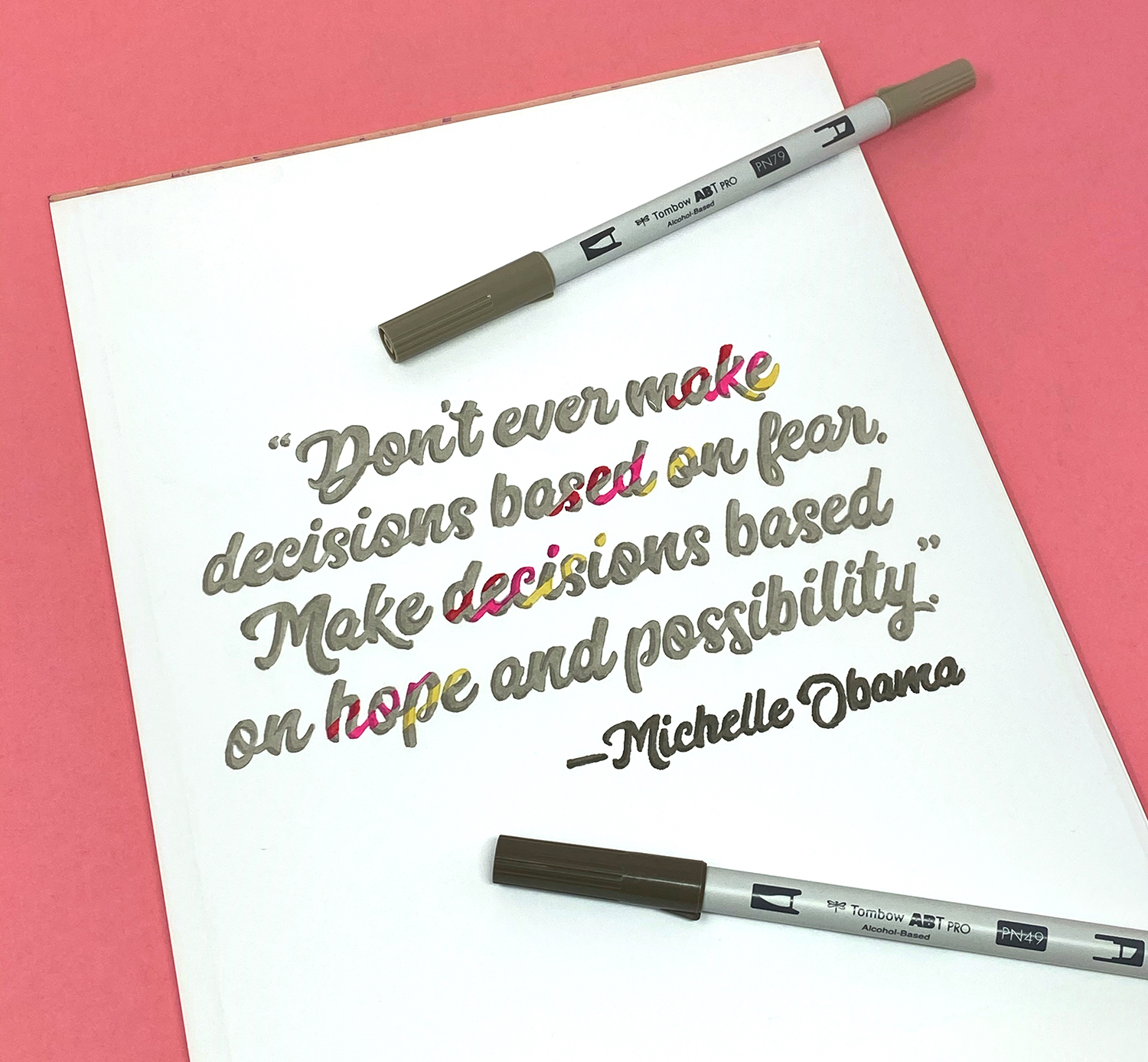 Step 5: Background and Outlines
This last step is optional. You can use your ABT PRO Markers to create a colored background for your lettering. If you'd like your letters to really pop, trace around them with your MONO Drawing Pen. This will also help clean up any uneven lines.
Voila, you've created a piece of lettering inspired by art!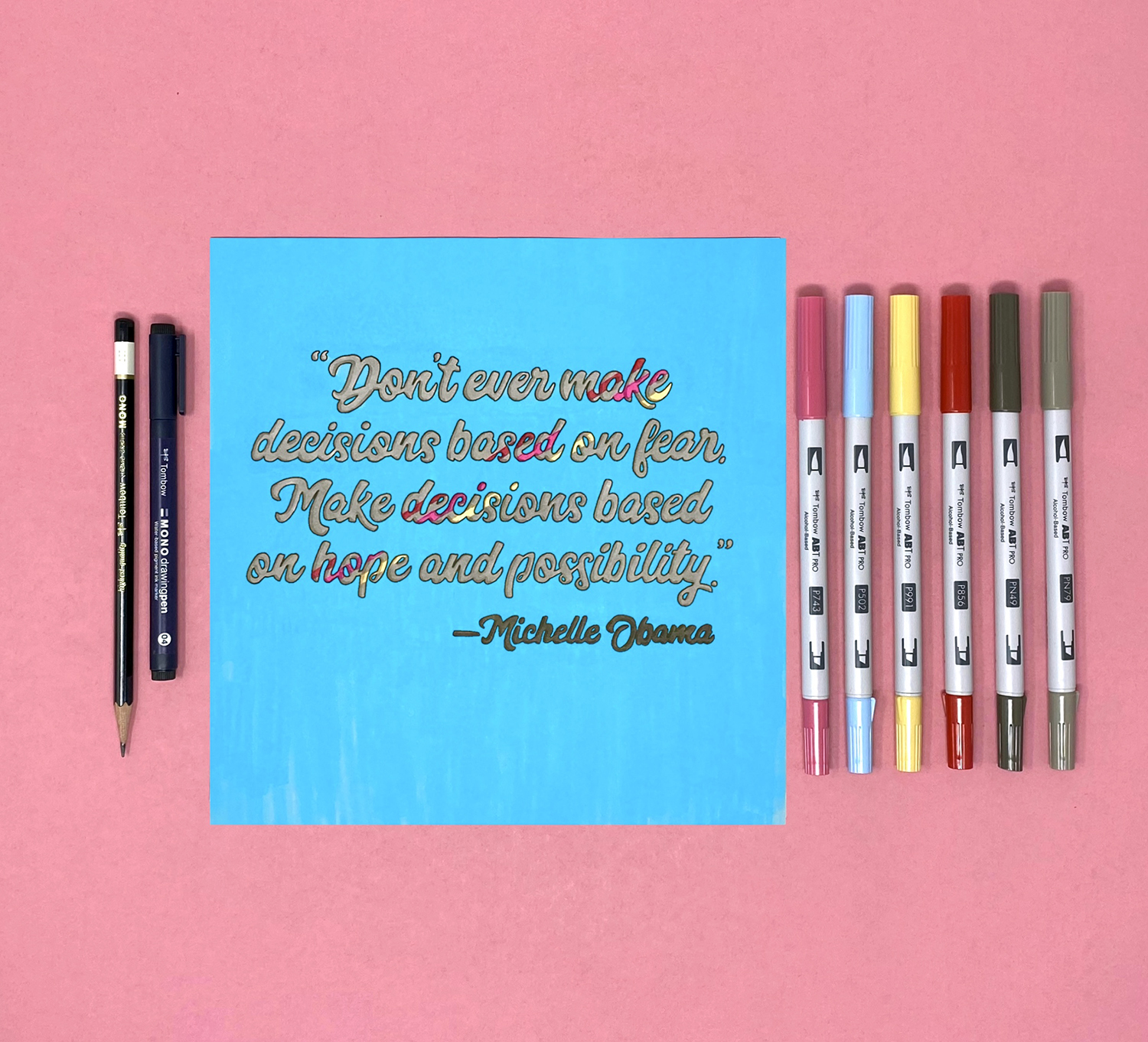 How are you celebrating Black History Month? We'd love to see any art you create, so tag us on social media at @TombowUSA and @BrownPaperBunny. Definitely check out more of Amy Sherald's work on her website.
If you'd like to see more lettering projects, check out this Quilted Lettering tutorial.