Looking for easy holiday crafts and DIYs? You've come to the right place! We've rounded up 10 easy ideas to add a handmade touch to your holidays this year.
1. DIY Wrapping Paper with Dual Brush Pens
Make your own one-of-a-kind handmade wrapping paper this year with our Dual Brush Pens! Grab your favorite colors and a roll of white or kraft paper and draw or hand letter your very own design. Mix it up by using both the brush tip and the bullet tip. Here are a few examples below for inspiration – and you can find more on our Holiday Crafts Pinterest Board!
2. Create Your Own Cards & Customized Envelopes with Fudenosuke
Let your cards make a statement before the recipient even opens them! Use the Fudenosuke Brush Pen to hand letter or illustrate on your envelopes for an extra-special touch. The Fudenosuke Brush Pen's tip is firm, yet flexible, which allows you to achieve thick or thin strokes with a change in brush pressure.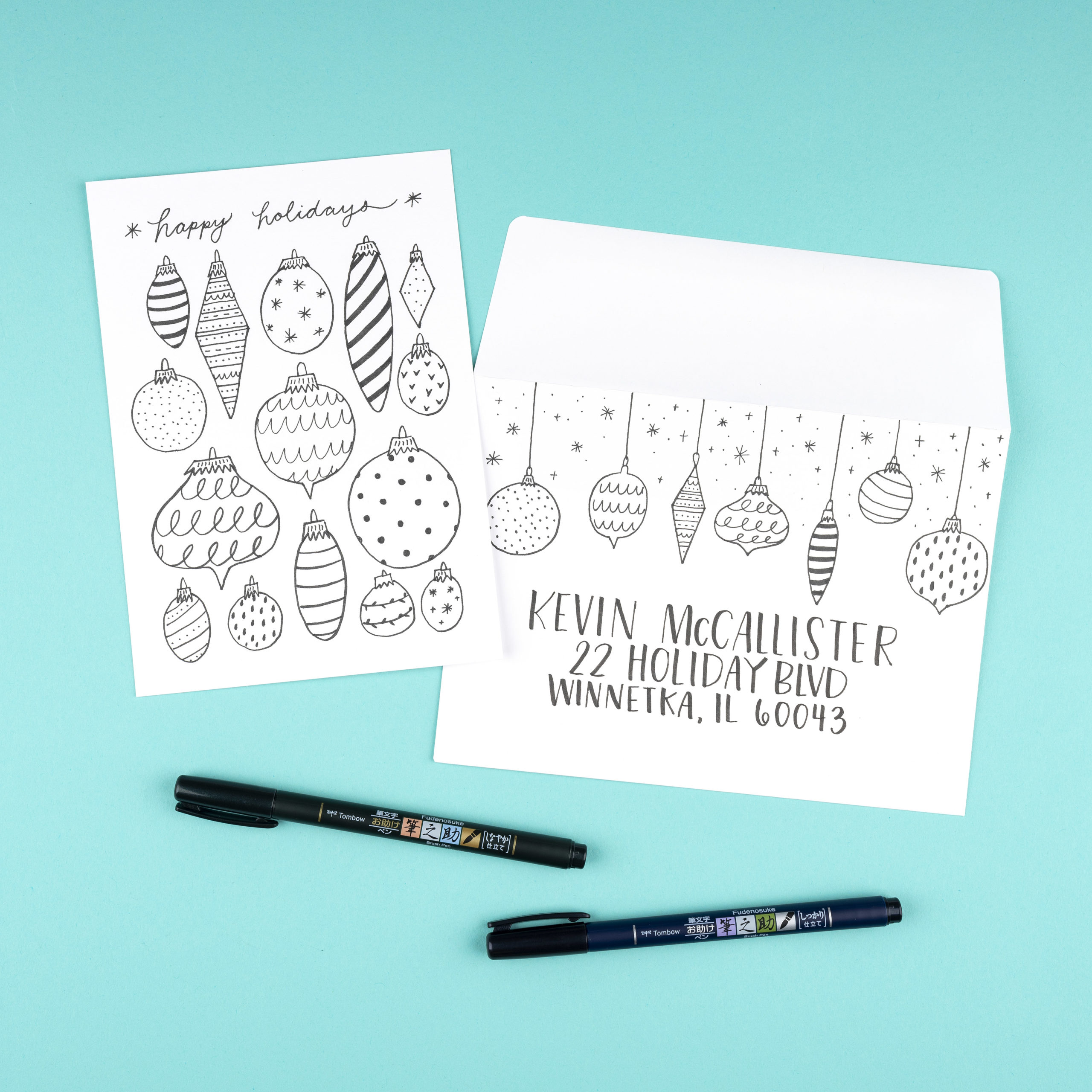 3. Organize Your Wish List with TwinTone
Keep track of your wish list, shopping list, and more by using our TwinTone Dual-Tip Markers. One end features an extra-fine tip that is great for small lines, and the other end features a broad tip to give you big, bold lines.
4. Make Stamped Place Cards with ABT PRO
You don't have to know how to draw to create unique place cards for your holiday entertaining. Grab your favorite stamp and use it to stamp out the design of your choice on to your place cards. Once your stamped ink has completely dried, begin coloring with ABT PRO Alcohol-Based Markers to fit your color scheme. You can add names with the MONO Drawing Pen for an extra-special touch! For a more in-depth tutorial on this project, click here.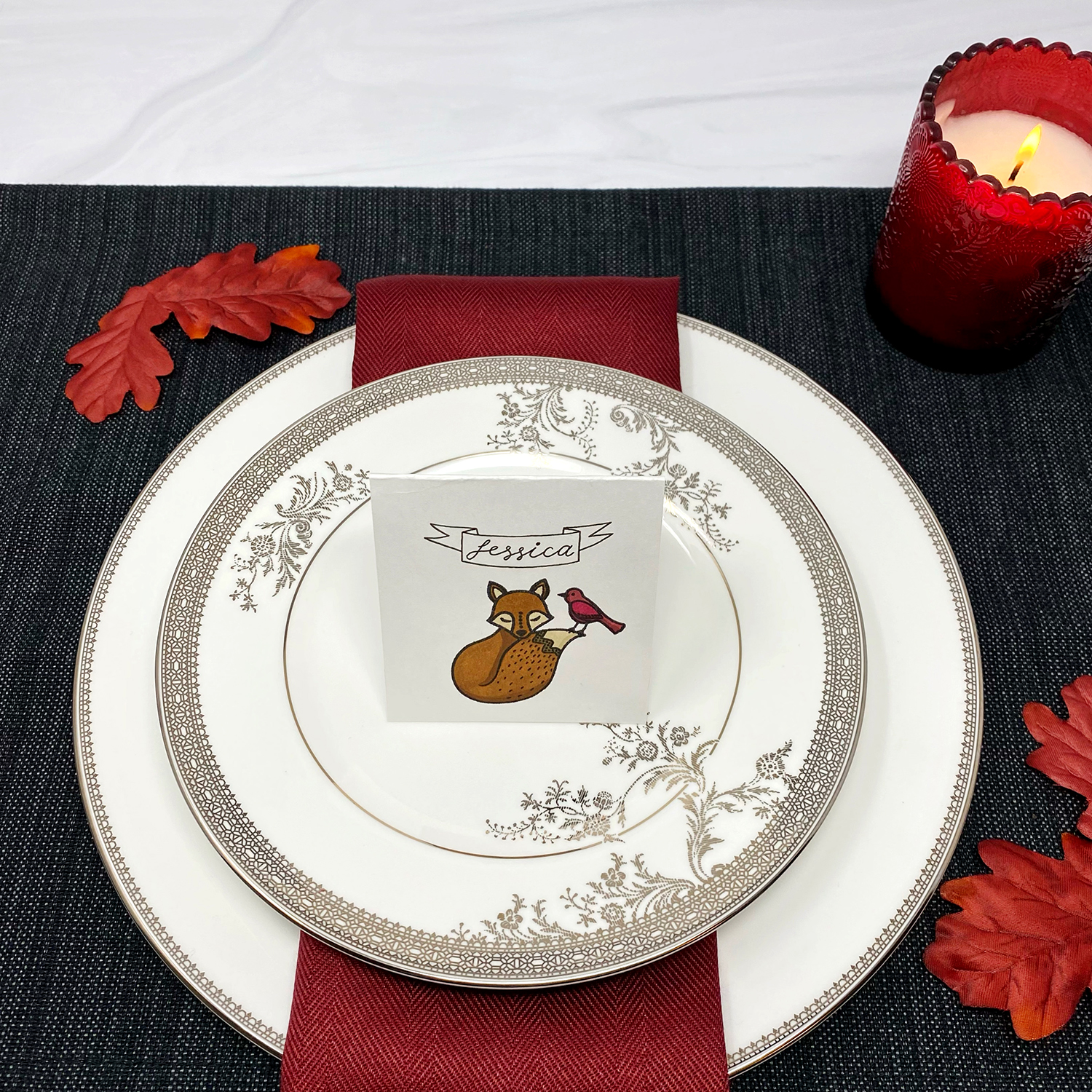 5. Embellish a Gift Box with Tombow Xtreme Adhesive
Ready to get some presents under the tree, but want to make sure they look picture-perfect? With a little bit of ribbon and our Tombow Xtreme Adhesive, you can transform a plain box into a piece of décor! Select a gift box and coordinating ribbon, then cut two pieces of the ribbon that measure over the lit both vertically and horizontally, leaving enough room to wrap over the sides of the lid. Apply the Tombow Xtreme Adhesive to the backside of your ribbon and adhere to your box. You can finish it off with a hand-tied bow adhered with the MONO Adhesive Dots. For a more in-depth tutorial on this project, click here.
6. Create Watercolor Holiday Art with Dual Brush Pens
To make your own watercolor holiday art, you'll need: watercolor paper cut to your preferred size, Dual Brush Pens in holiday colors, and a Tombow Water Brush. You can sketch out your design first in pencil and erase after your Dual Brush Pen ink has dried. To create the watercolor effect, apply small amounts of color to your drawing then blend with the Water Brush to soften, spread and mix the colors. For a more in-depth tutorial on this project, click here.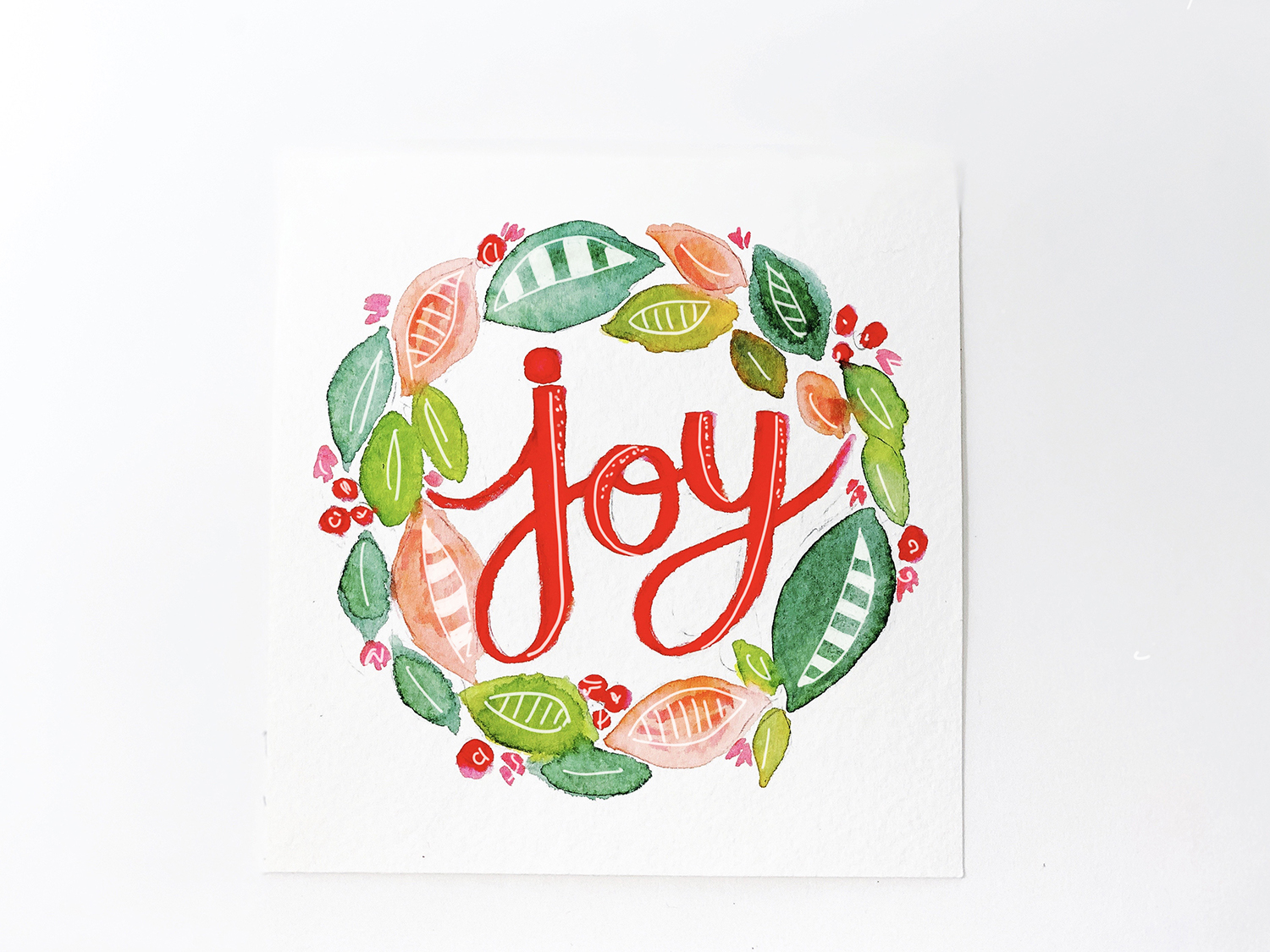 7. Make an Explosion Gift Box
Explosion gift boxes make for a fabulous handmade gift with an unexpected surprise. You can pack yours full of treats, small gifts or even a gift card. The best part about explosion gift boxes is that you can make them entirely from craft supplies that you probably already have around the house! For an in-depth tutorial on how to make an explosion gift box, check out this blog post.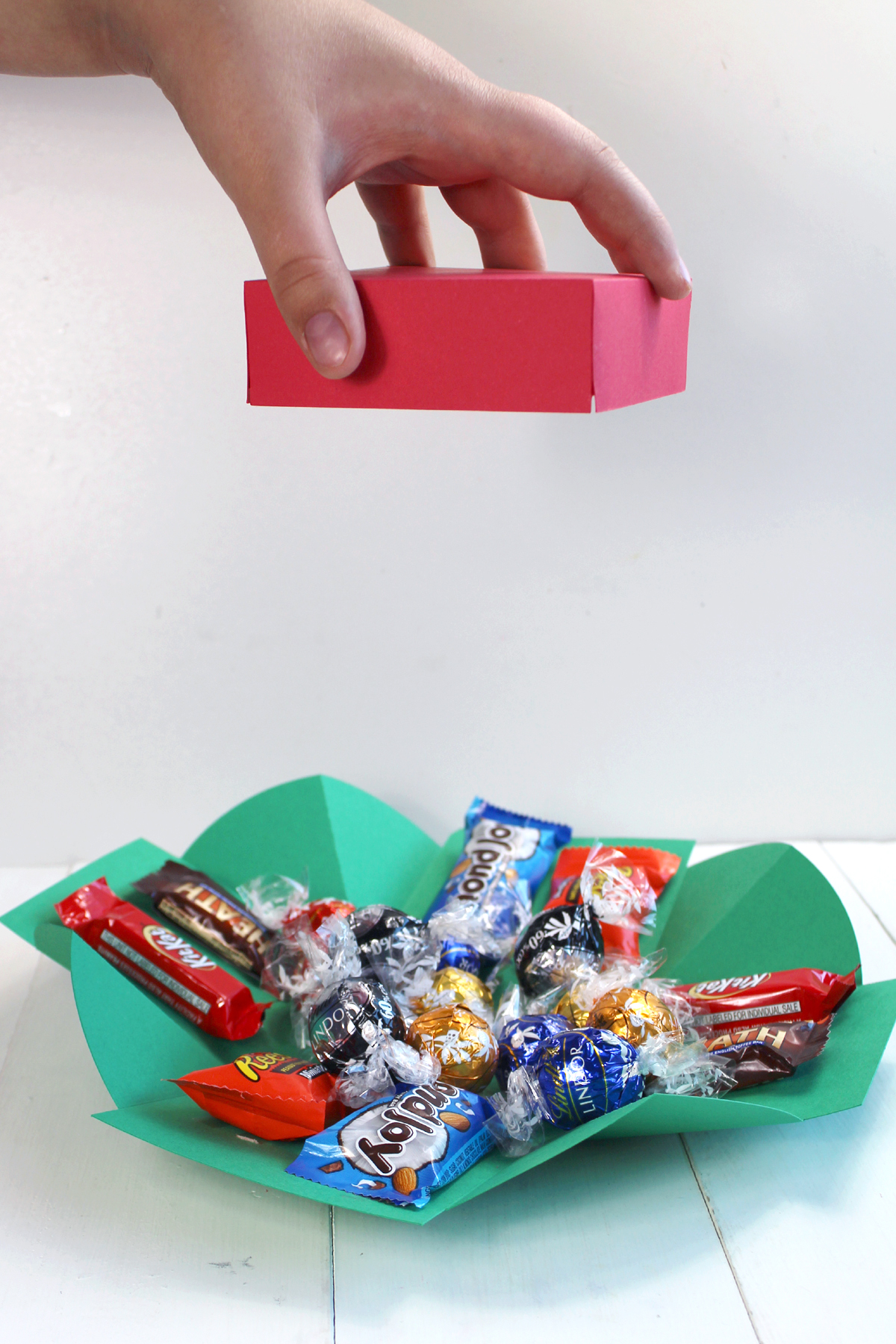 8. DIY Wood Slice Ornaments with Markers
Make your own unique ornaments with wood slices! Drill a hole in the wood slice and either paint the surface or leave it untouched for a more rustic look. Use a pencil to sketch your design, then go over with your favorite Tombow markers! For a full project tutorial, visit this blog post.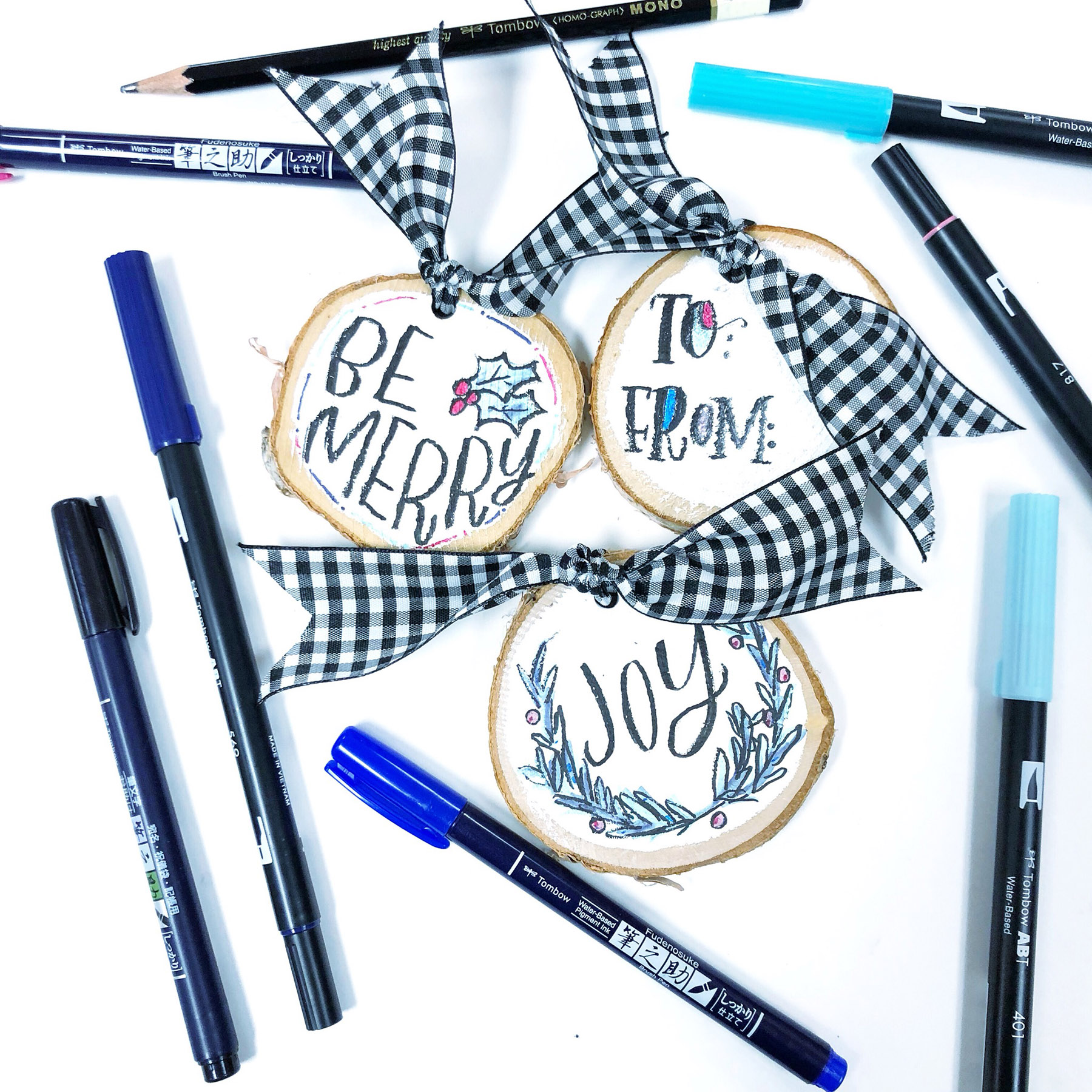 9. Holiday Bucket List Journal Spread
Keep track of your holiday bucket list with a journal spread! Use Dual Brush Pens to add the perfect holiday color palette to your page. For a full project tutorial, visit this blog post.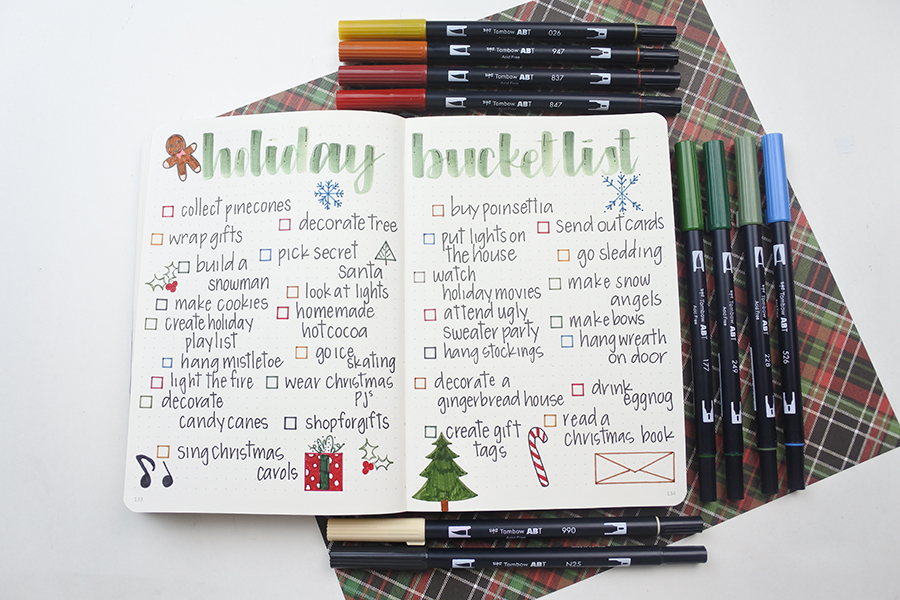 10. How to Draw a Christmas Tree Watercolor Galaxy
Christmas trees – but make them galaxy! Use Dual Brush Pens and a Water Brush to create a magical, festive galaxy within the shape of a Christmas tree. You can turn your piece of art into holiday décor or a card! For a full project tutorial, visit this blog post.