Hello friends, this is Smitha! I love writing down all the things, so I am going to share a few ideas you can try in your journal using the Tombow Creative Notetaking Kit! 

Material list:
Create a Weekly Spread:
One of the most drawn pages in my journal is the weekly spread. It's easy to keep track of the weekly to-dos, and since we are drawing this, the spread is easily customizable. I like to add just a hint of color using the MONO Edge Highlighters and a simple, colorful doodle on top.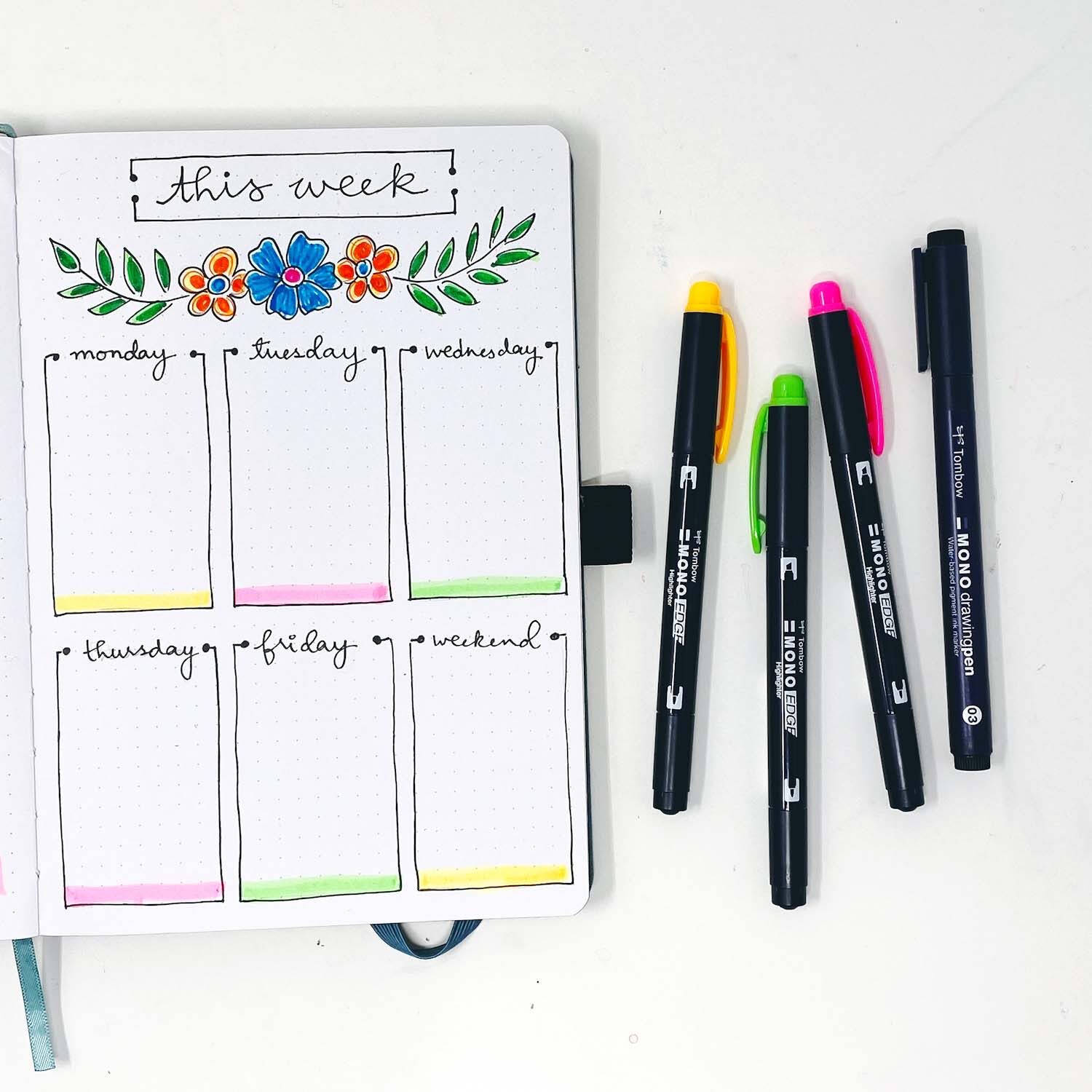 Create a Monochrome Spread:
A monochrome spread is a great idea for notetaking. The color is simple and not too distracting. You will have plenty of space to write all of your notes and the black will contrast nicely. Here I used the pink TwinTone Marker and the pink MONO EDGE Highlighter.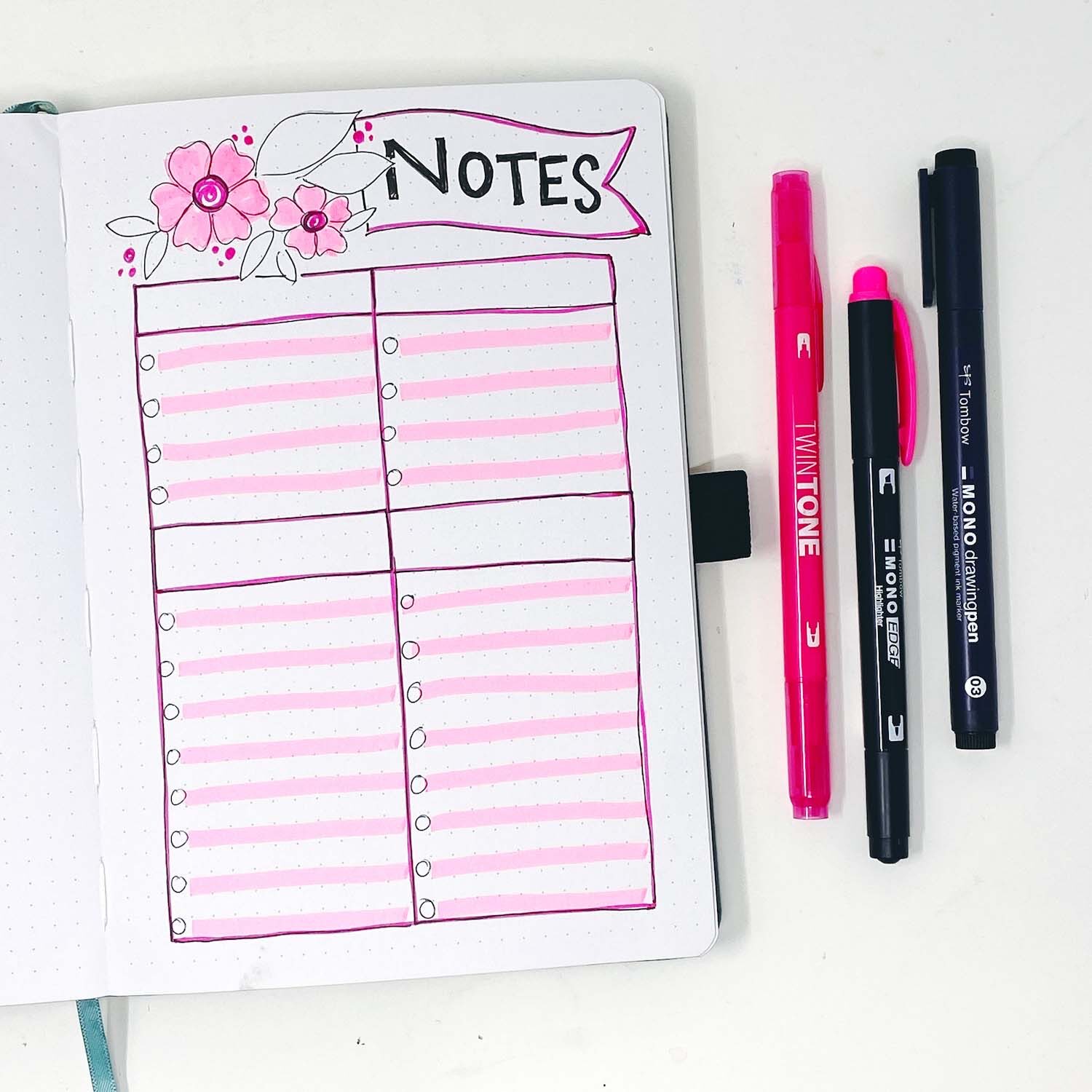 Make a Page to Track Your Goals and Actions:
Writing down my goals and revisiting my goals page has been a great way to keep my focus on long-term ideas/goals. I like to write down my action plan into a bucket and then check things off as I go. Coloring in small flags with the TwinTone Markers is a great way to add a pop of color to the page.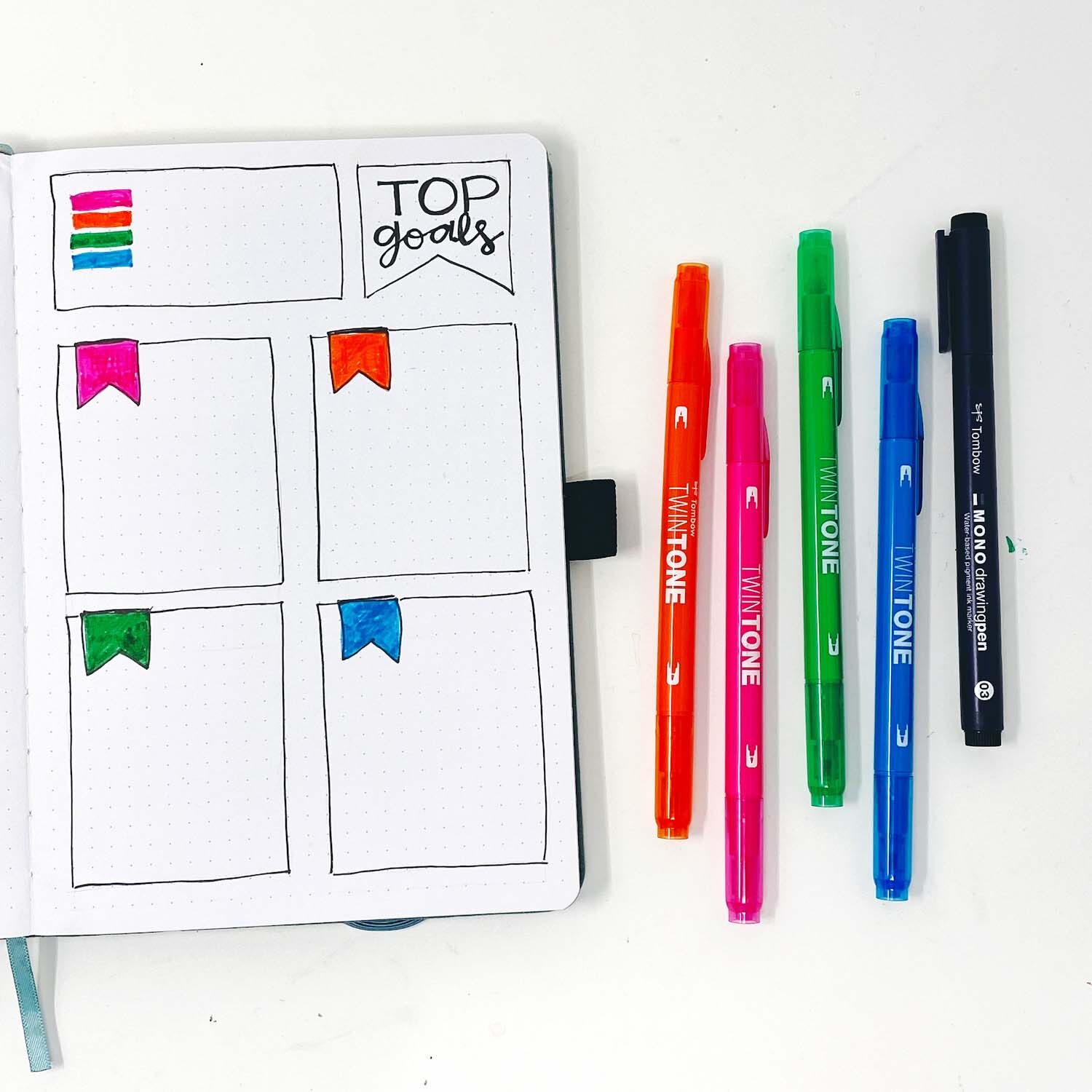 Have Fun and Just Color:
Planning and goal tracking can be colorful too! I love having a bright colorful fun page to look at while flipping through my planner pages. Here, I just used the chisel tip of the MONO EDGE Highlighters to create a plaid pattern. It doesn't have to be too perfect. Sometimes having a bit messy adds a handmade touch.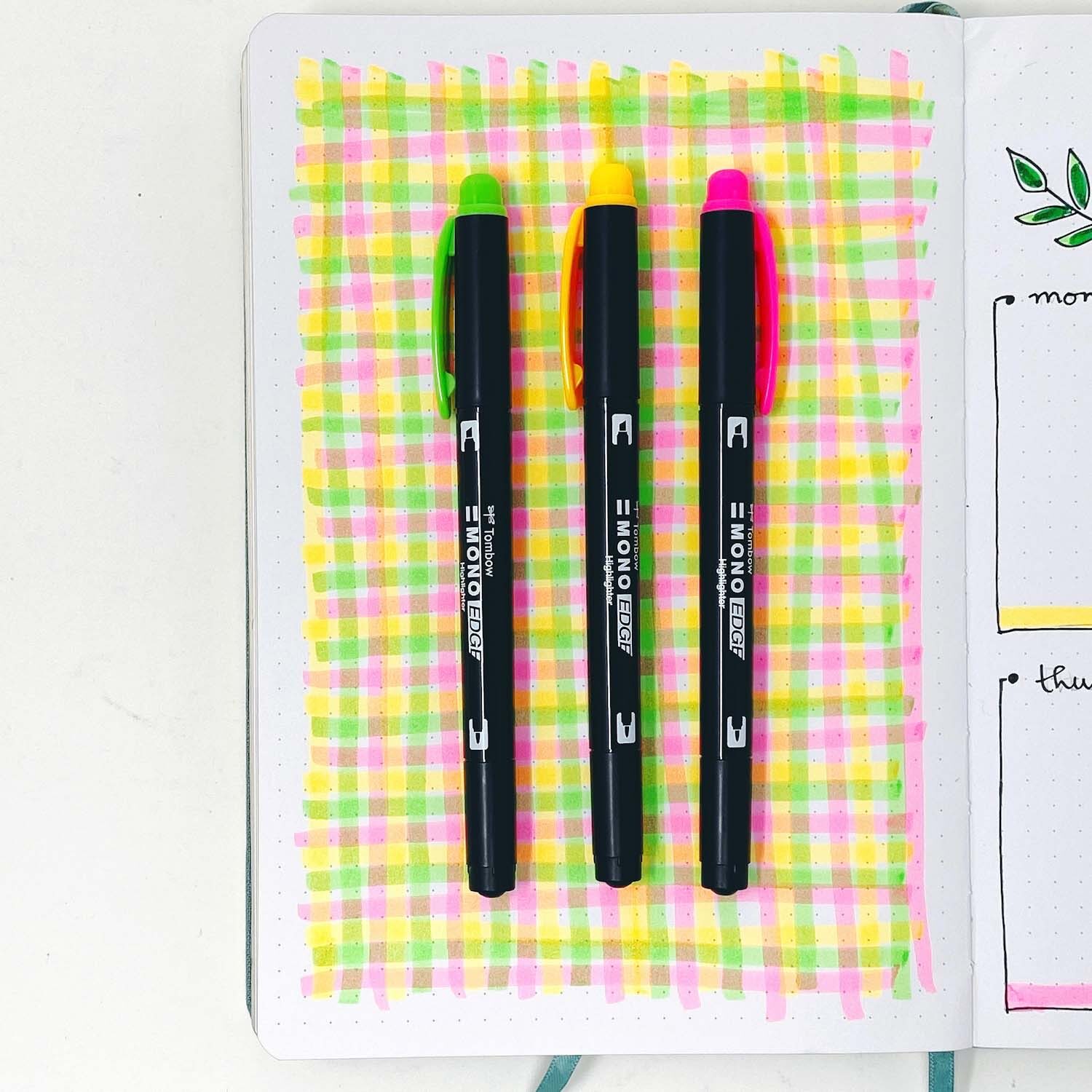 Draw Simple Doodles to Fill a Page:
I always like to have room for play and have a page dedicated to simple doodles. Nothing fancy, just simple flower and leaves shapes and room for some color. I'll keep coming back and revisiting this page to fill in all the space and grow it further.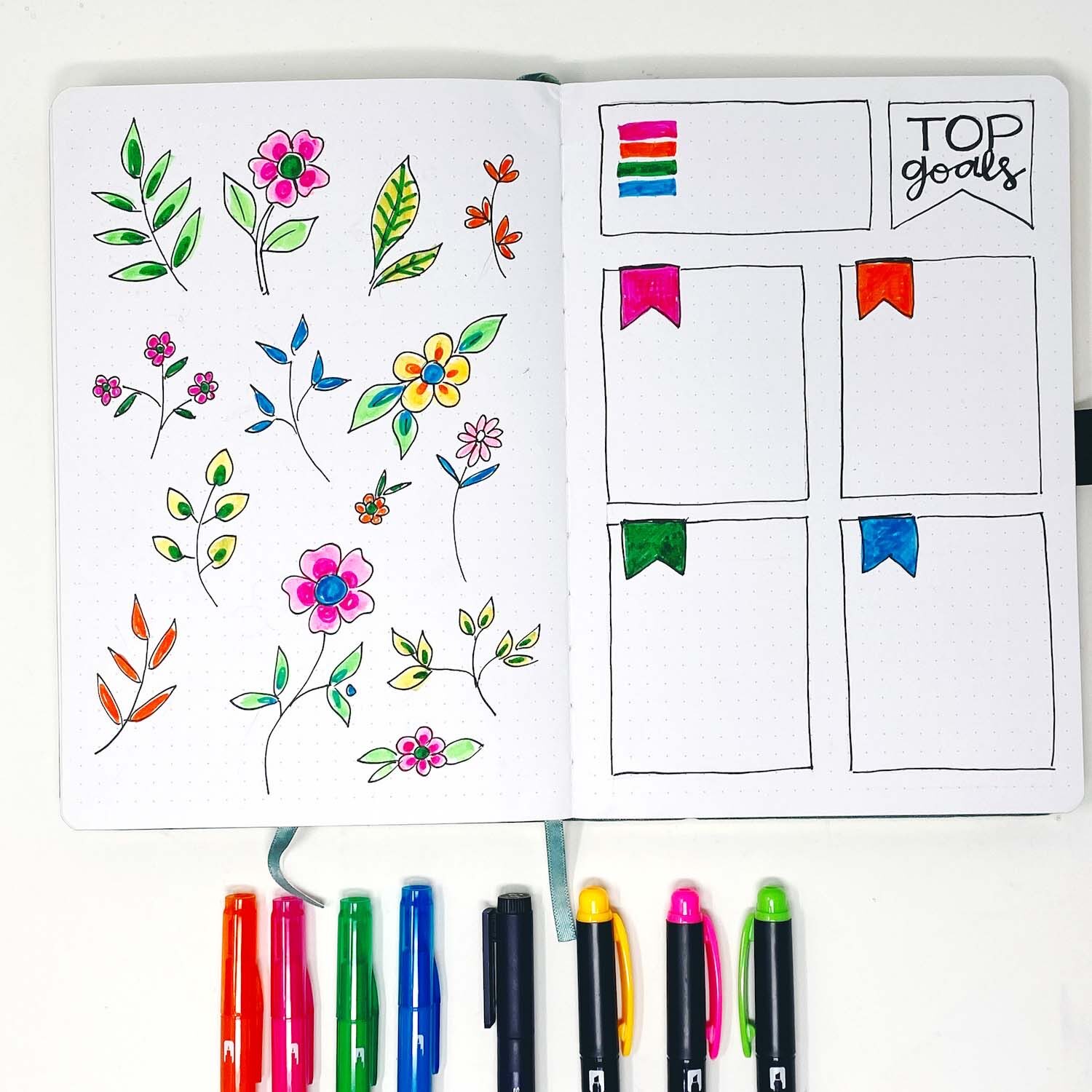 Happy crafting!
Smitha
Find me on Instagram: @smithakatti