First off, we cannot thank everyone enough that blog hopped with us this week!
We had such an amazing turn out.
Your sweet comments really keep the design teams motivated!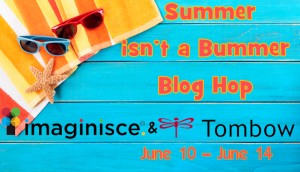 The blog hop this week was intended to get everyone in the summer spirit and we hope that we accomplished that! 🙂
Secondly, this blog hop would not have been possible with the amazing, Imaginisce.

Cari Locken, the Design Team Coordinator not only helped plan this fun hop, she also made an amazing project herself!
Thanks for all your hard work Cari!
Now for the moment you have all been waiting for!
The Winner of the "Summer isn't a Bummer" Blog hop with Imaginisce is…
Sharon has won:
Dual Brush Pen Set, 10 Jellybean,
MONO Adhesive Dots Value Pack of 3 Refills with 1 Applicator,
and Power Adhesive Tabs.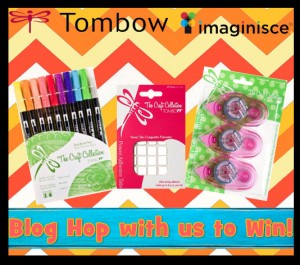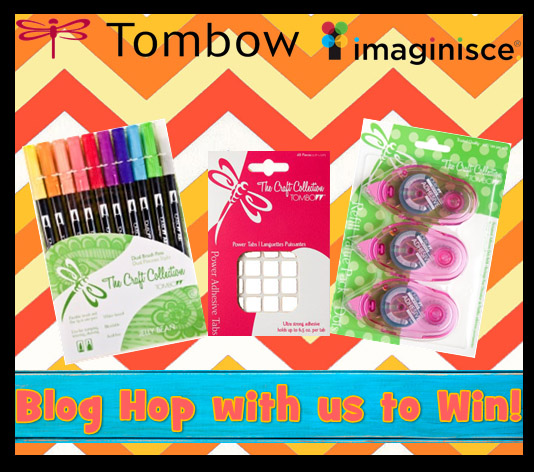 Congrats Sharon!
Please send us a message with your contact information and we will ship you your new Tombow Goodies!
Thanks again to everyone that hopped with us this week.
We promise we have a lot of fun and exciting hops planned for the future!
Special thanks again to Imaginisce for such a fun hop!