The beauty of mixed media is that you really can do it just about anywhere, on anything, and with anything. I upcycled an old box lid into a fun shrine using buttons, book pages, and glitter, all adhered with Tombow adhesive.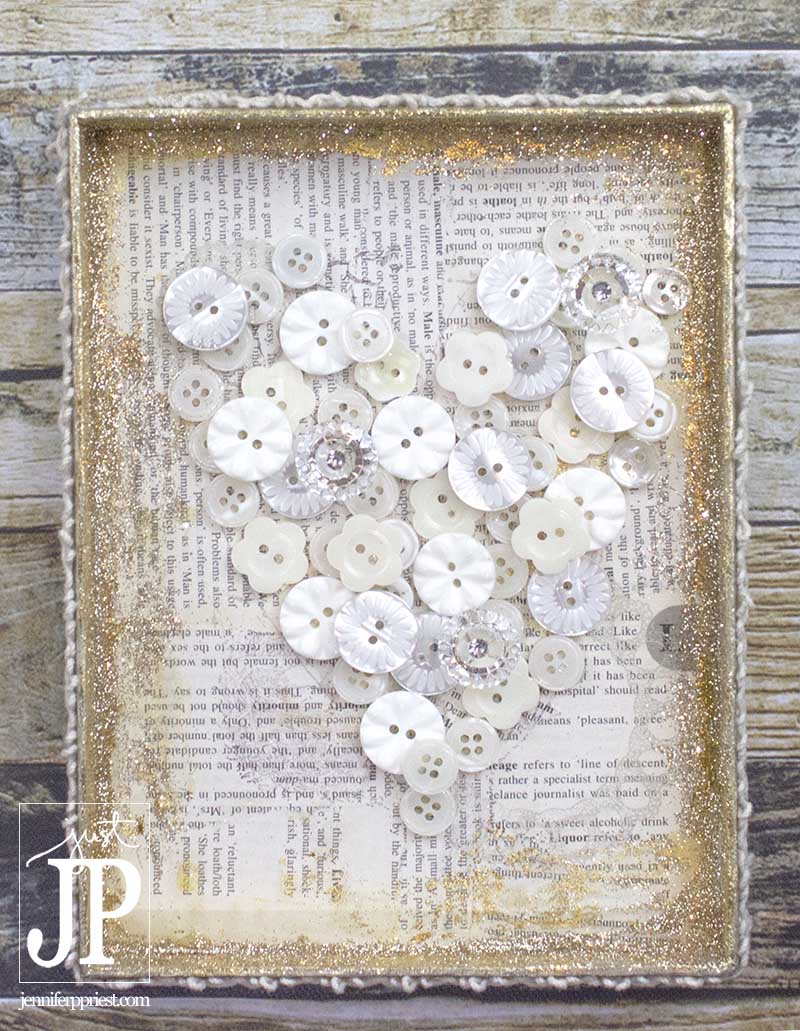 I used a mixture of glitter and foils applied with Tombow MONO Multi Liquid Glue, which dries tacky, to achieve the gilded look on the inside edge of this piece: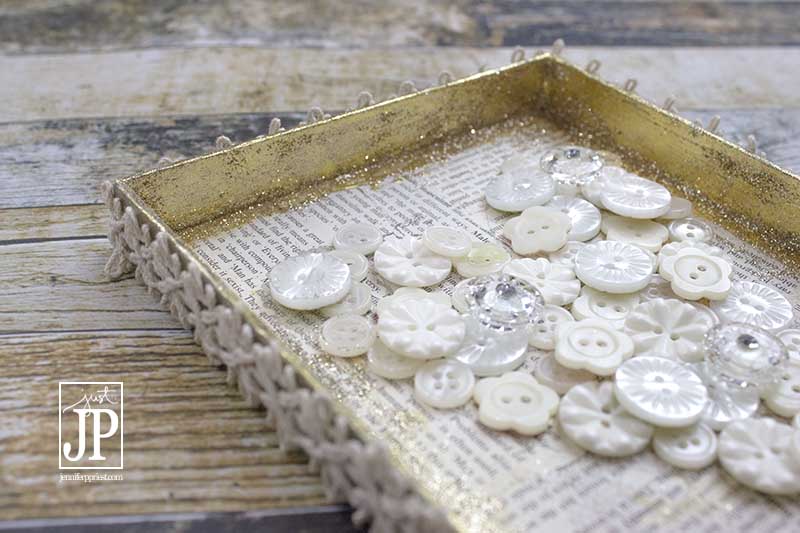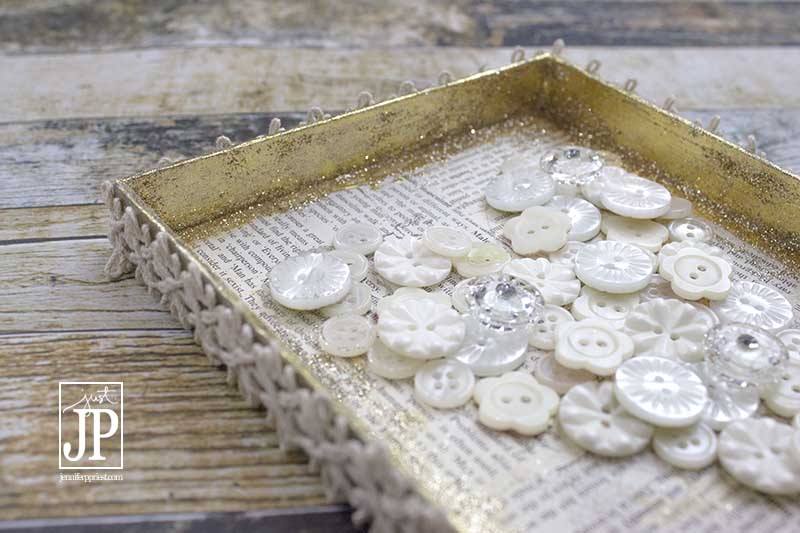 To attach the lace and the decoupage the book papers onto the background of the box, i used Tombow MONO Aqua Glue, which dries flat.
Here's what you'll need to create this project:
 Heart Mixed Media in a Box for Tombow by jennifer-priest featuring Tombow Adhesive
This project goes together lickety split – make several of them in various sizes to create a wall collage or to use as table markers at a party. I love the mix of buttons in the middle, which can be purchased at a thrift store. Use buttons from a special person or special clothing to add more meaning to the piece. Here's how to put it all together:
Isn't that fun? Check out my blog at Just JP for more tutorials like this. And be sure to follow the Tombow blog and see more mixed media inspiration through the end of the week.