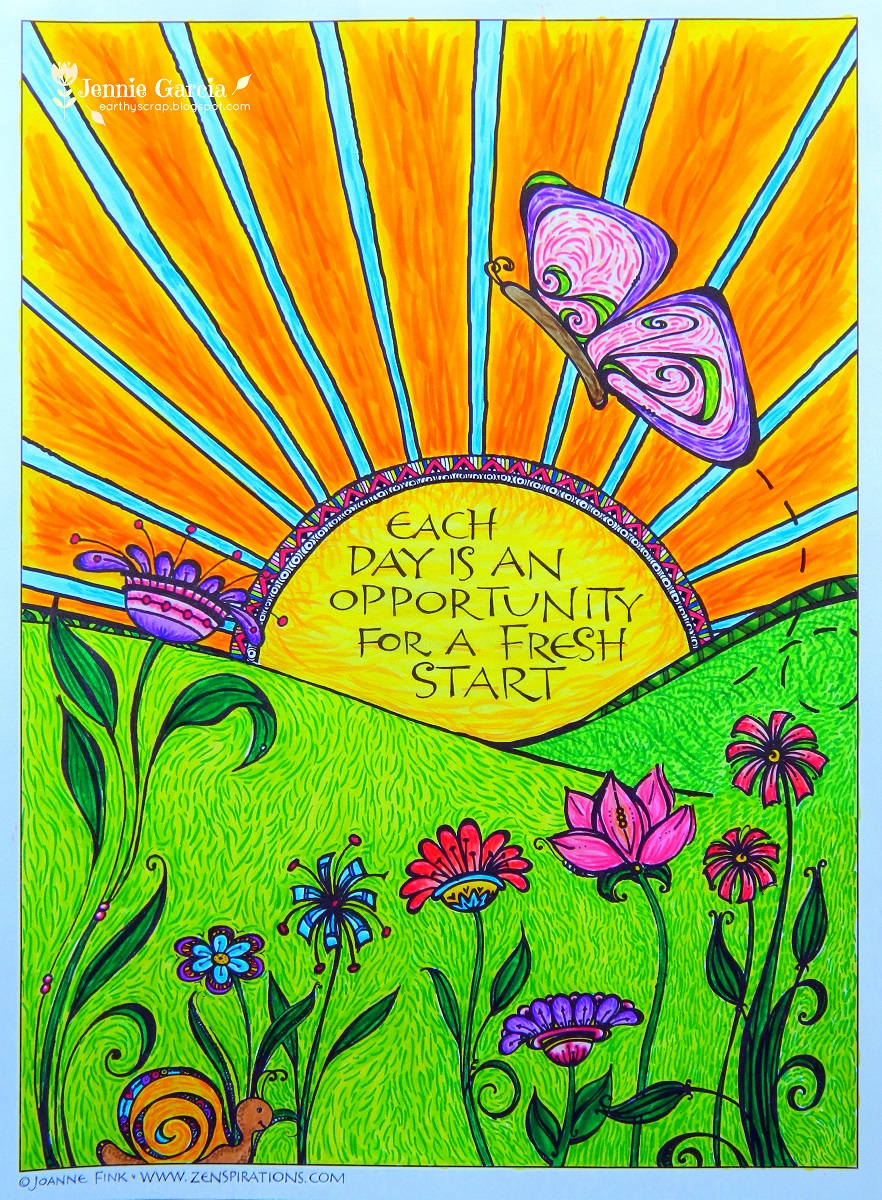 Happy Friday! Have you been bitten by the creative coloring bug? This week the Tombow USA Design Team had the awesome opportunity to work with Fox Chapel Publishing! They publish Marie Browning's books and Joanne Fink's Zenspirations books, which are the ones we are showcasing this week! I used the Inspirations: Designs To Feed Your Spirit book. This was the first time I tried adult coloring and I really enjoyed it. It was as therapeutic and peaceful as meditation. I was inspired by Impressionists like Van Gogh to color this page.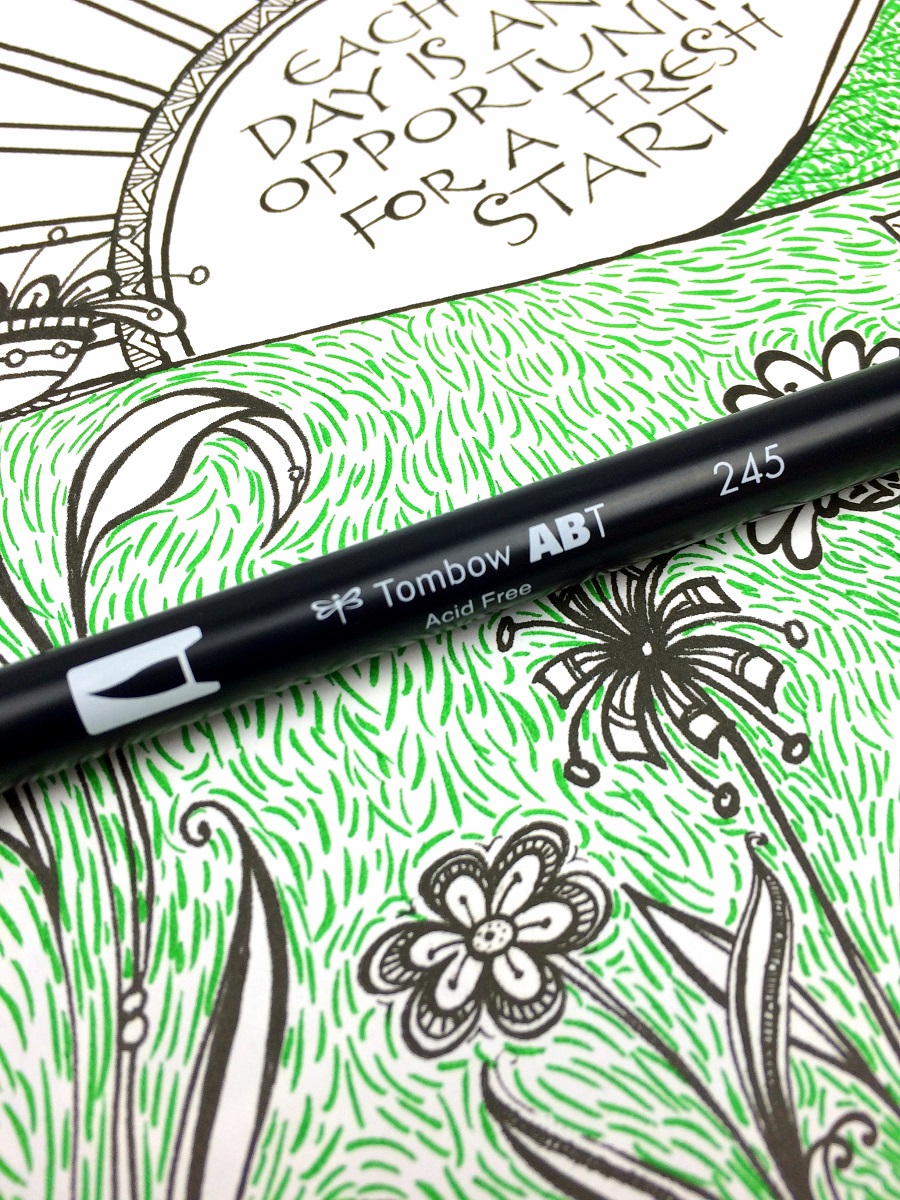 First, I did lots of fine lines with a darker Tombow Dual Brush Pen. I tried to follow the lines of the drawing to create some movement. In some places, like the sun rays, I used more than one color to create lines and then I used the lightest color to cover all the area. For the very fine areas I used the fine/bullet tip of the Tombow Dual Brush Pen. If I wanted to blend the lines even more I could've used the blender Dual Brush Pen, but I really liked how the lines look. I created a super tiny doodle pattern between the sun and the rays. These images are designed in a way where you can add your own pattern and zentangles. I planned to add zentangles but I got distracted with the color lines and I forgot my original plan, this happens a lot!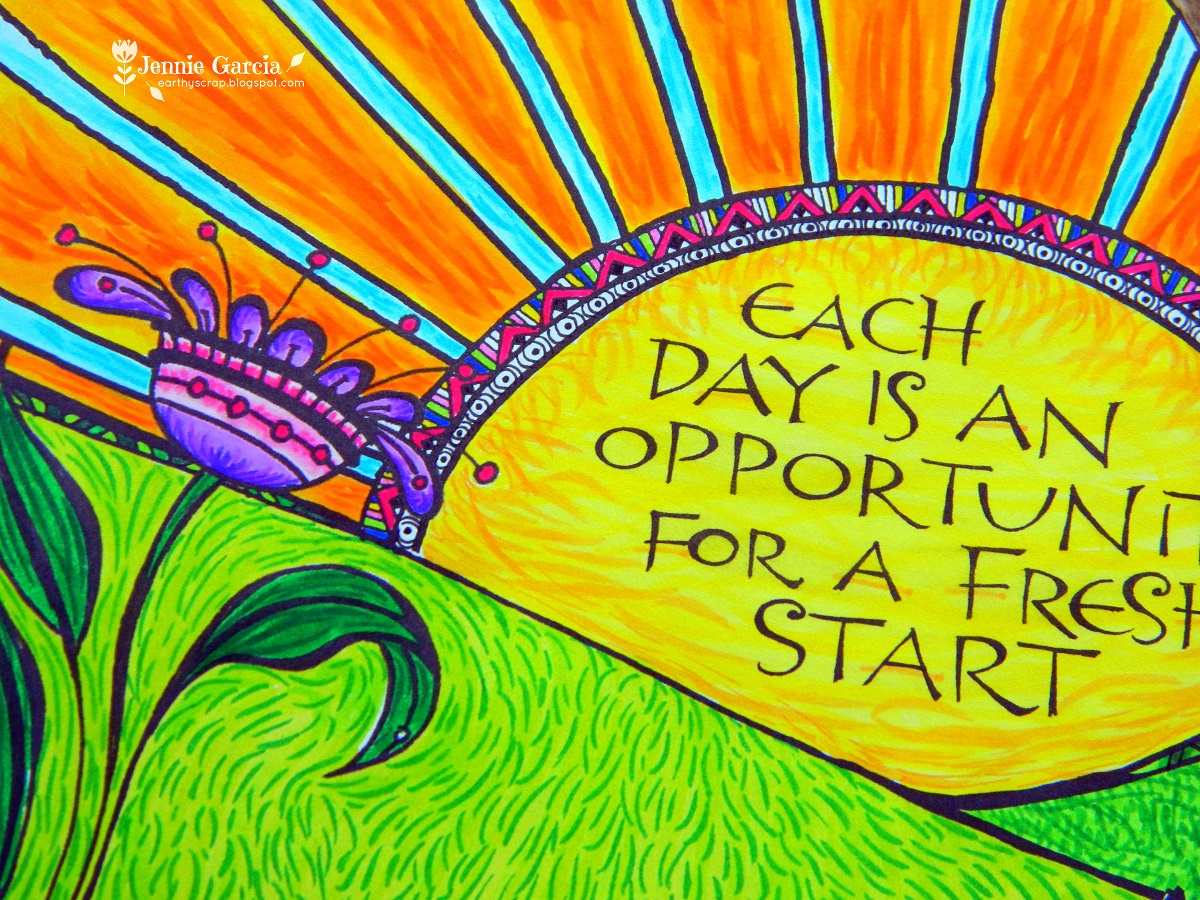 We were spoiled by Fox Chapel Publishing and we received these amazing books! Remember to pre-order the two new books coming out in October: Birds and Butterflies, and Expressions of Faith! These books have great thick pages and one of the many good things about the Tombow Dual Brush Pens is the fact that they don't bleed through, so you can color the book without fear of ruining the page on the back!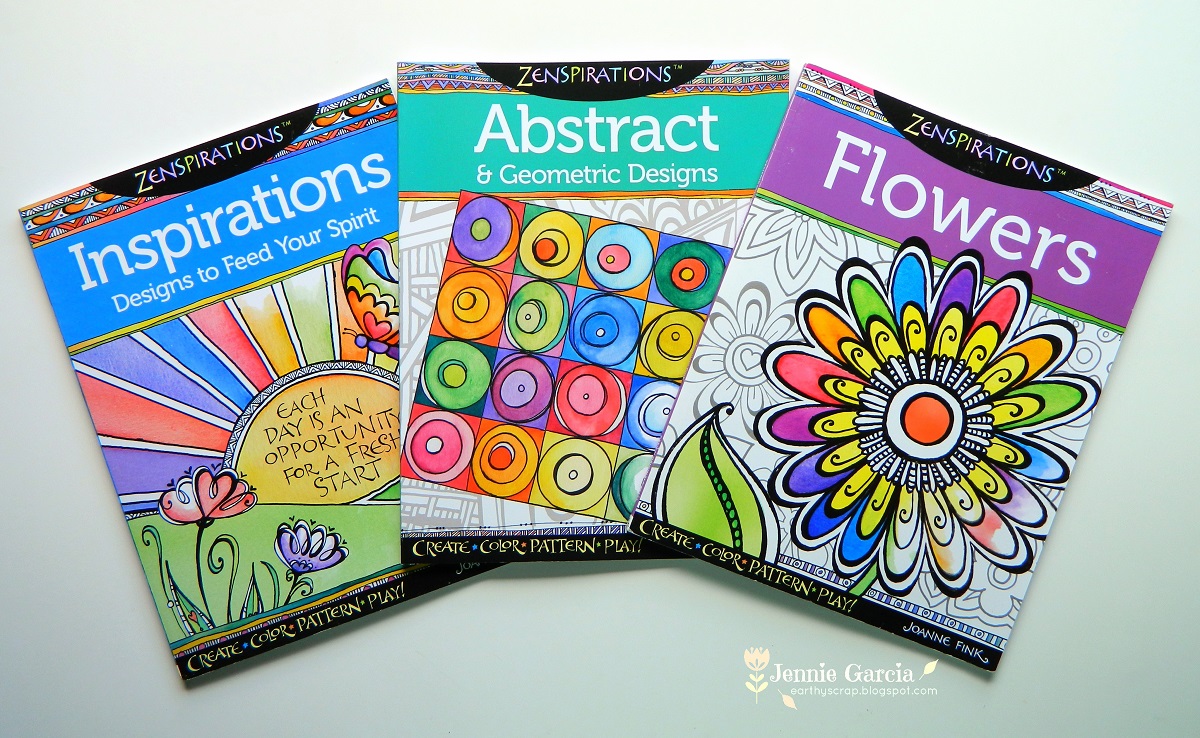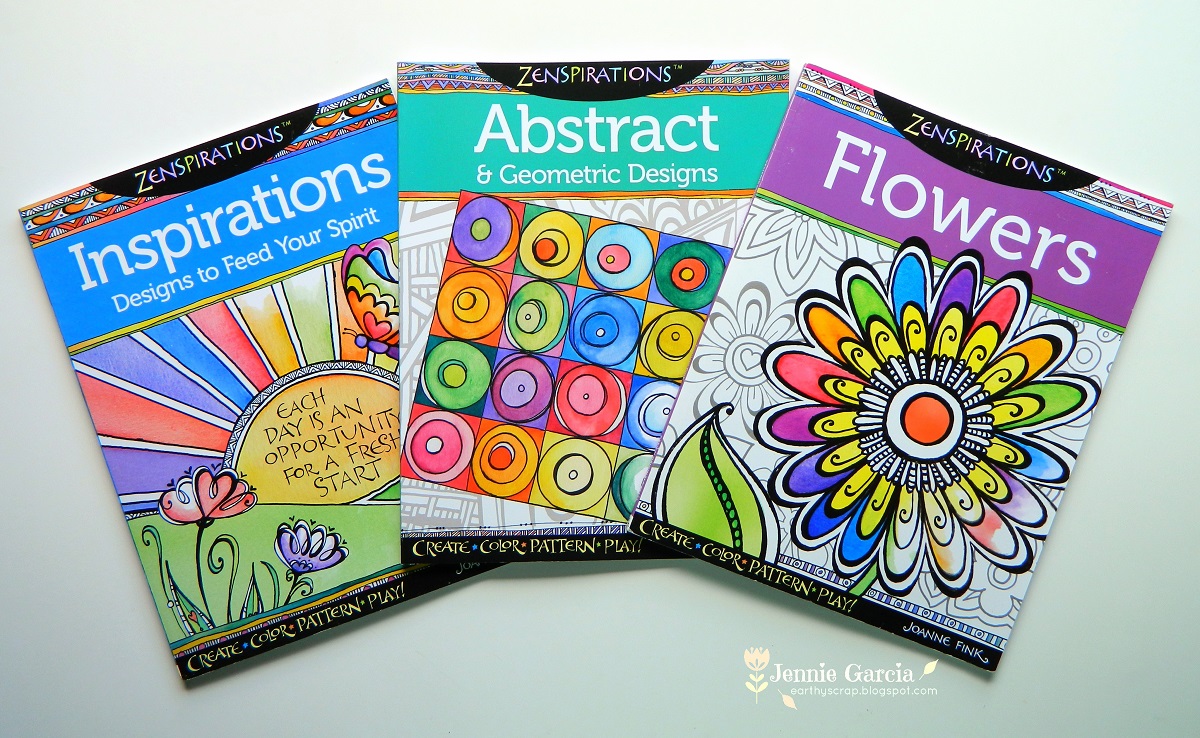 Do you enjoy creative coloring? Do you prefer to use Colored Pencils or Markers? Make sure you check out the rest of the posts this week they might inspire you to try a different media! Share your creations using the #tombowusa hashtag!
Be sure to follow Tombow on Instagram at @tombowusa for more creative coloring tips and tricks all week long. There is also time to enter the #tombow10k giveaway on Facebook and Instagram – you could win $300 in Tombow products! Entry requirements are listed on the #tombow10k giveaway image on Tombow's Facebook and Instagram accounts.