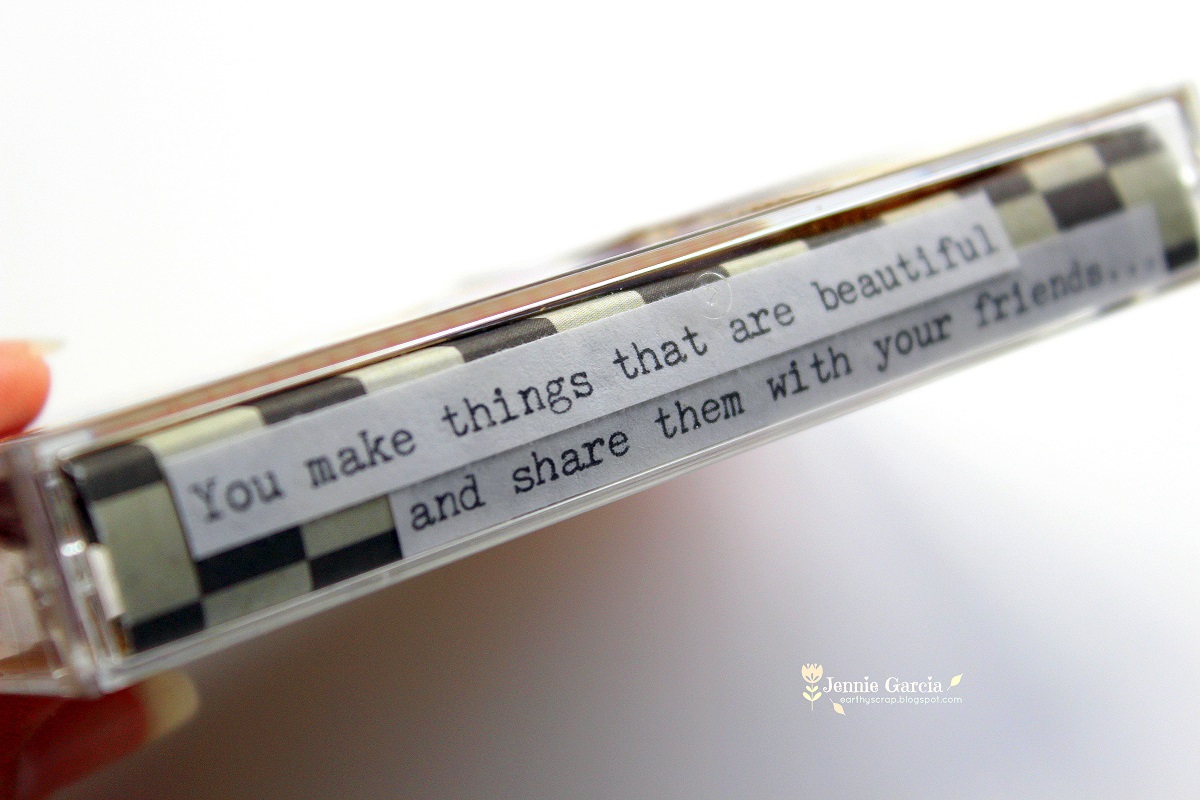 Happy Friday! I hope you enjoyed this Mail Art Week so far! You have learned enough about customizing envelopes and making postcards. Today I'm going to share an out of the envelope mail art! I got the idea from an event called the Mail Social Club that happened in the National Postal Museum in D.C. a year ago. The theme was "Naked Mail" and the object was to mail see through objects like bottles, cassettes and a few other clear containers. Two of my friends mailed cassette cases and I thought it was a very cool idea. I got a few cassettes at Goodwill for $0.25 each! Or maybe you are sentimental and you have a few at home you could use.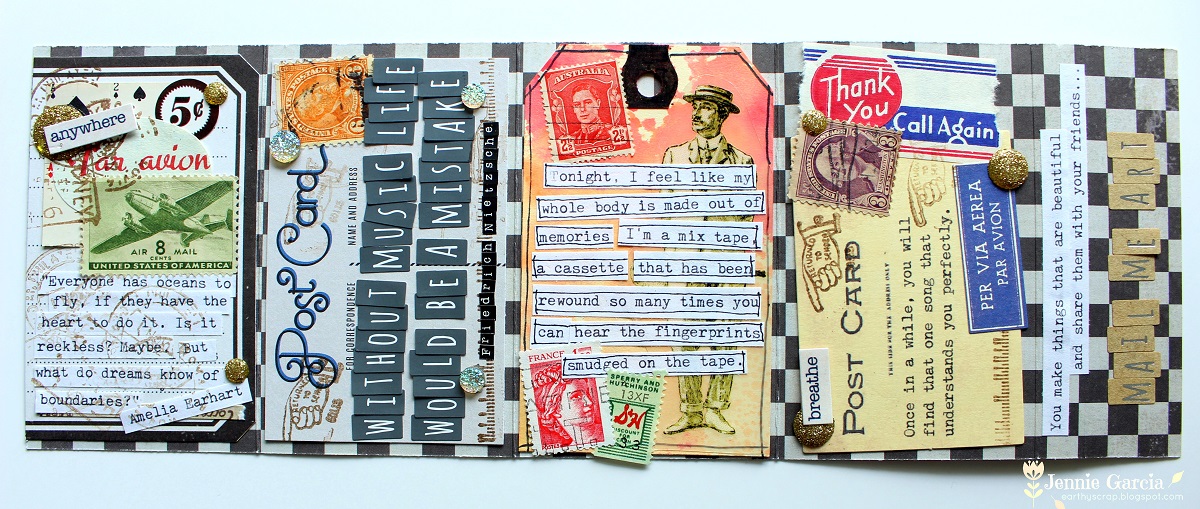 To make the base you need a piece of any paper that measures 11 1/4 x 4 inches. You are going to score at 1″, 1 1/2″, 4 1/8″, 6 5/8″ and 9″. I made 4 tiny collages with quotes. I used the Tombow Xtreme Permanent Adhesive to glue my papers but to glue my vintage used stamps I used the Tombow Stamp Runner Dots Adhesives.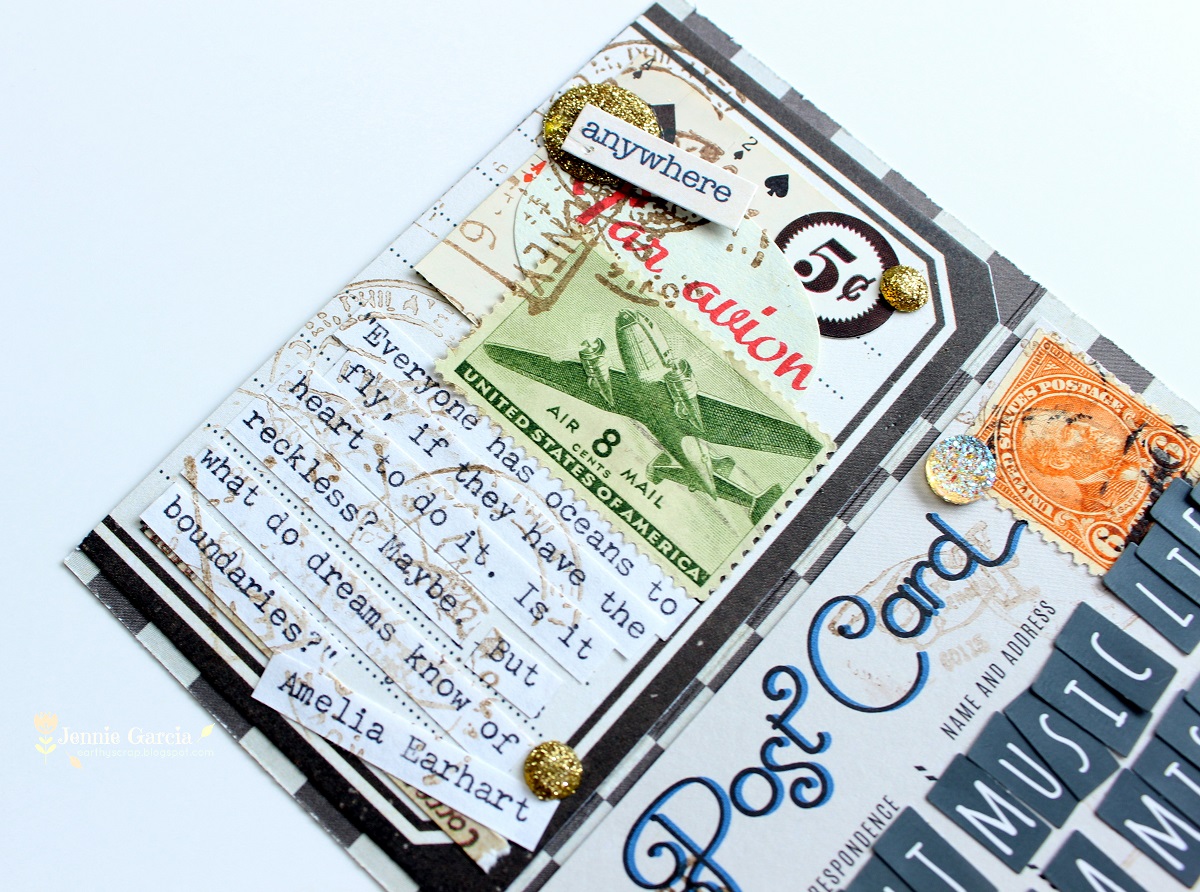 I typed a few of my quotes on my typewriter (because the cassette alone wasn't retro enough) and I glued the strips with the Tombow Mono Aqua Liquid Glue. To make the background on the tag with the man I used THIS TECHNIQUE using the Tombow Dual Brush Pens.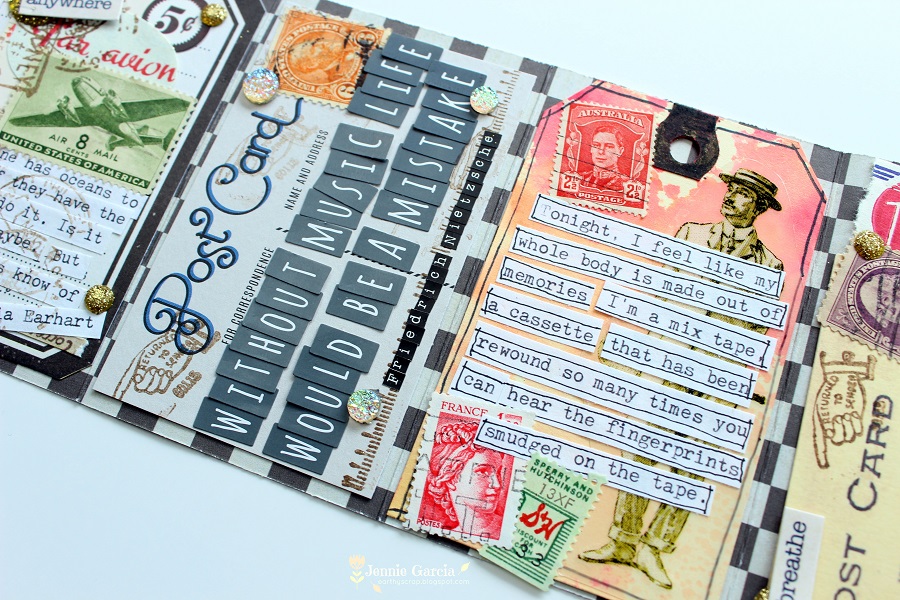 Fold your mail art to fit your cassette case using the score lines as a guide. If your art is a little chunky and it makes it hard for your cassette case to close use masking tape or a strong washi tape to keep it close. *Do it before you put the stamps on.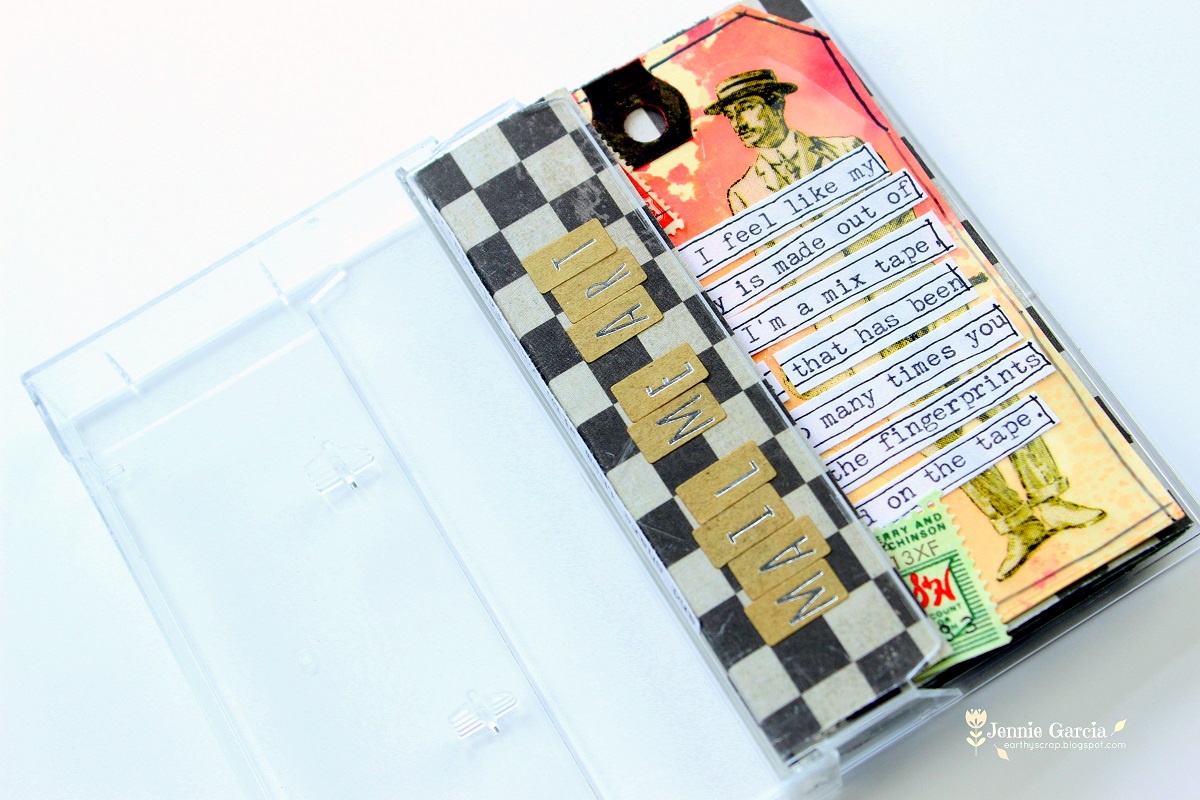 My friend's cassettes mailed with 4 stamps but I added one more for good luck! When in doubt, always add an extra stamp!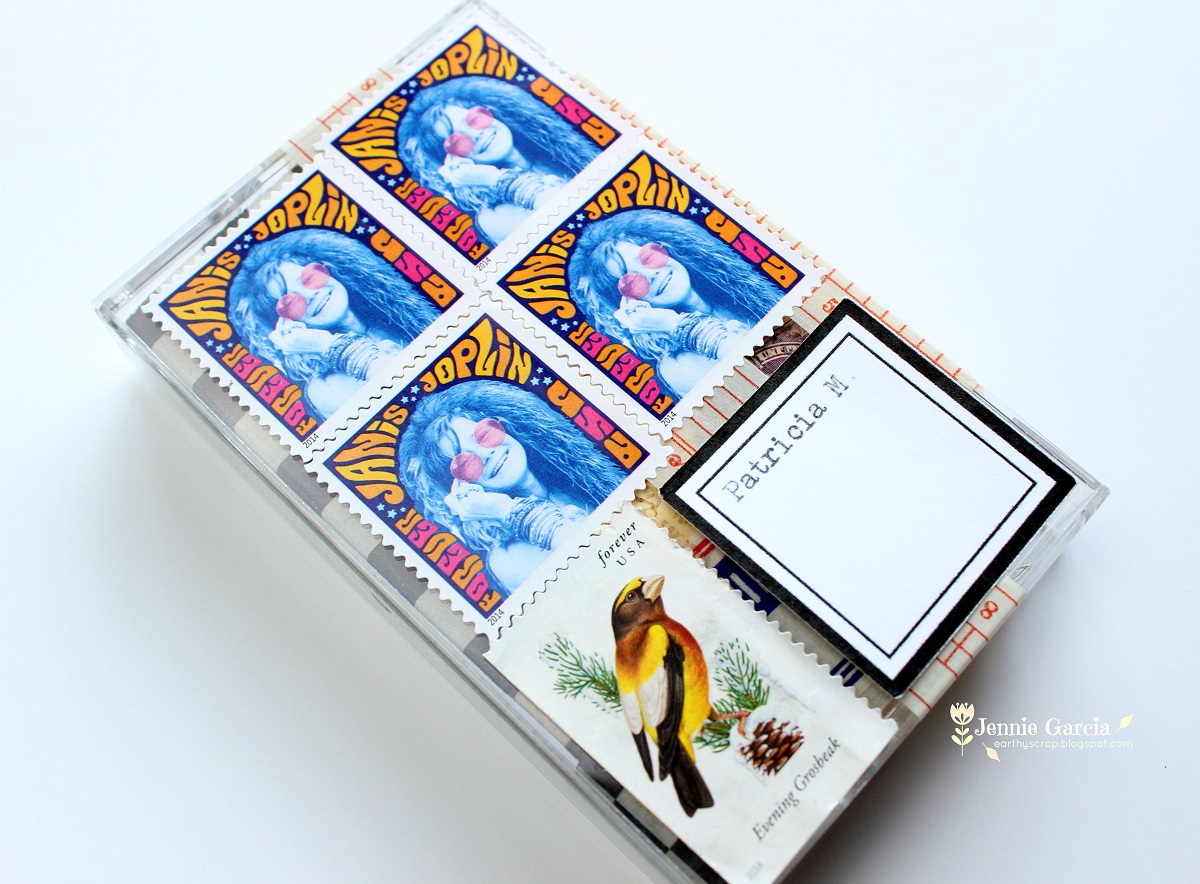 To add the labels I used the Tombow Xtreme Permanent Adhesive because it's tough enough to resist the trip to my friend's mailbox.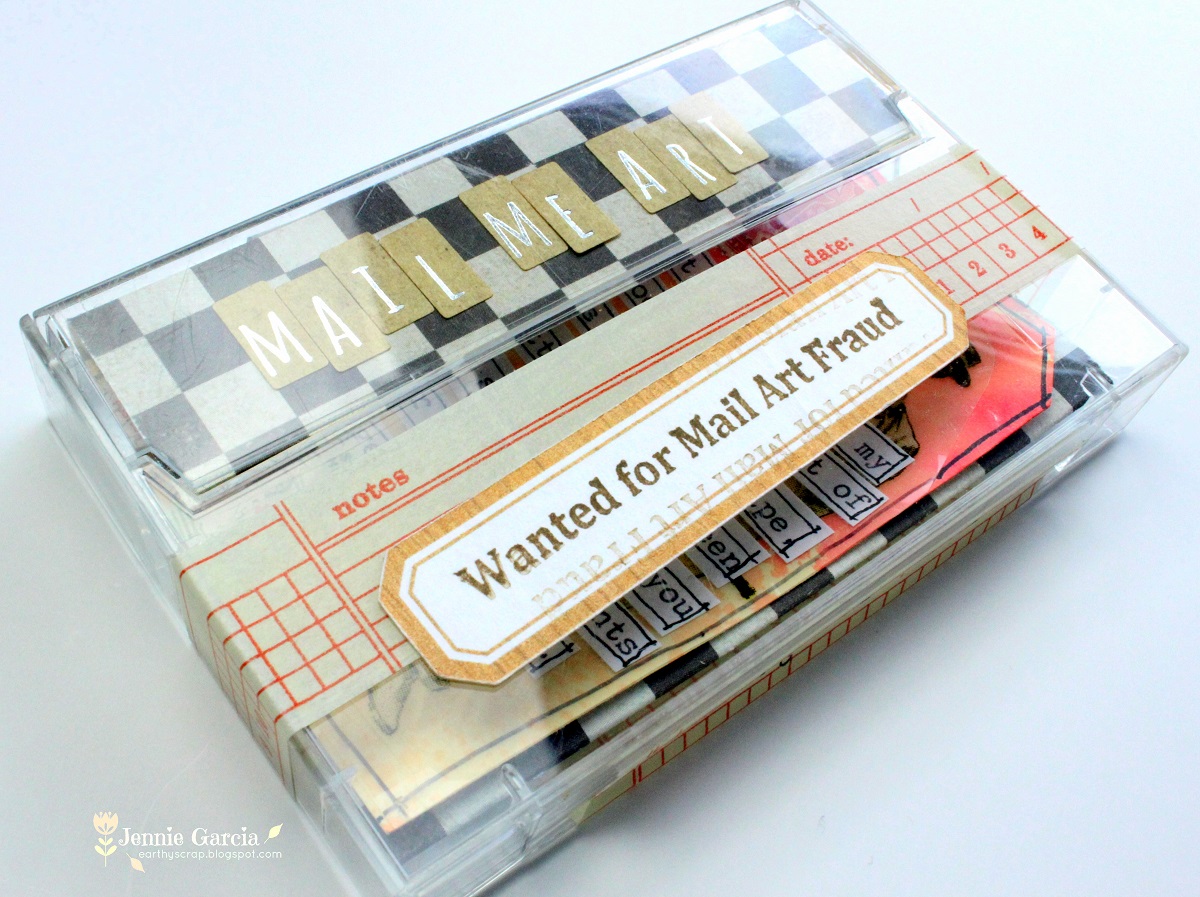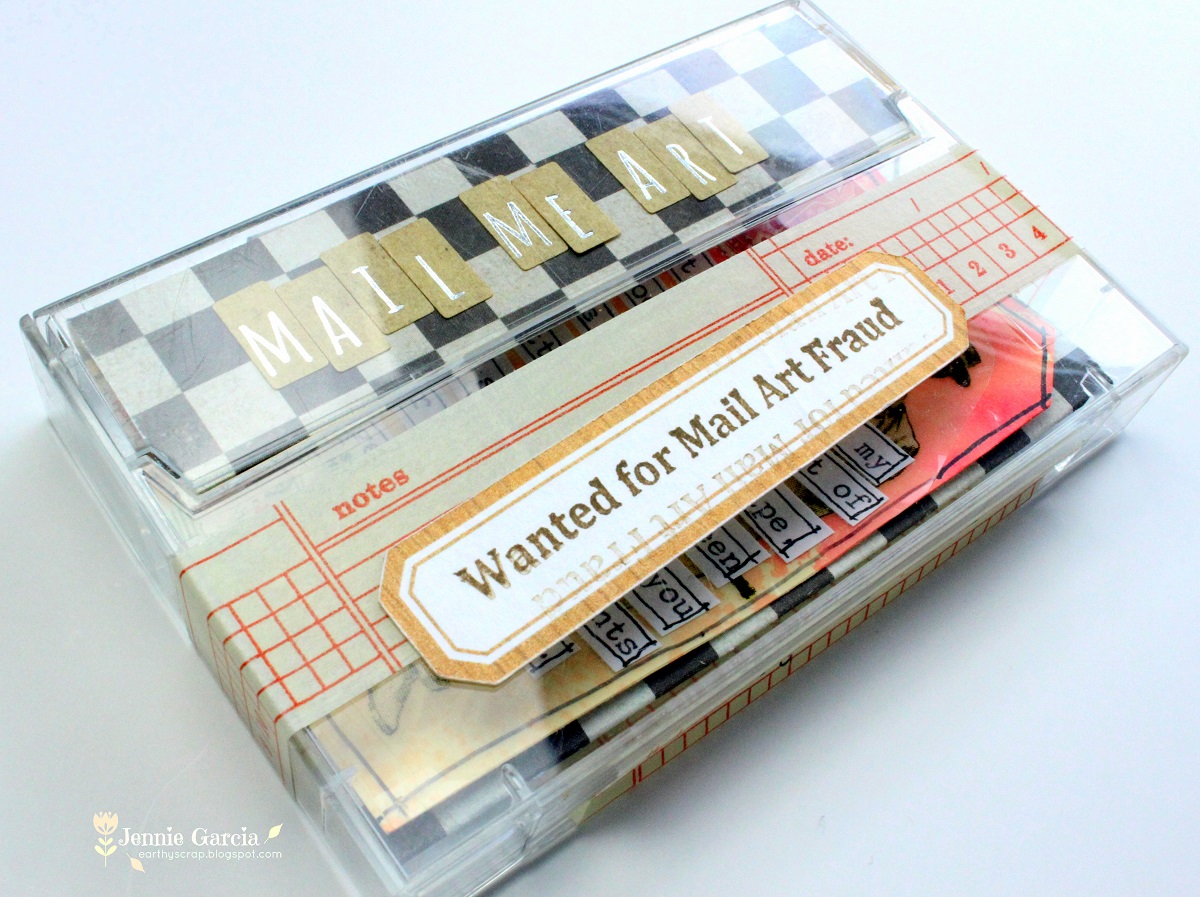 Do you think it will mail? Have you mailed something unsual? Share it with us your out of the envelope mail art!
If you want to see more of my projects check out my Blog Earthy Scrap!