What a fun week of recycled projects. I always seem to have something laying around that can be used at any time for a DIY project. This week I had so many ideas going through my head, but then I came across my stash of wine bottles. They are all special to us. We either got them at our favorite wineries, were gifted them, or got them while traveling. Some we had doubles of so I finally got to try my hand at wrapping one. There are so many variations of this craft, but I wanted to use something other than twine or glitter. Although I LOVE glitter! I already had a stash of Fall fabric that was to be used for a banner project, but I never got around to using it for that. This fabric could not have been more perfect for this project.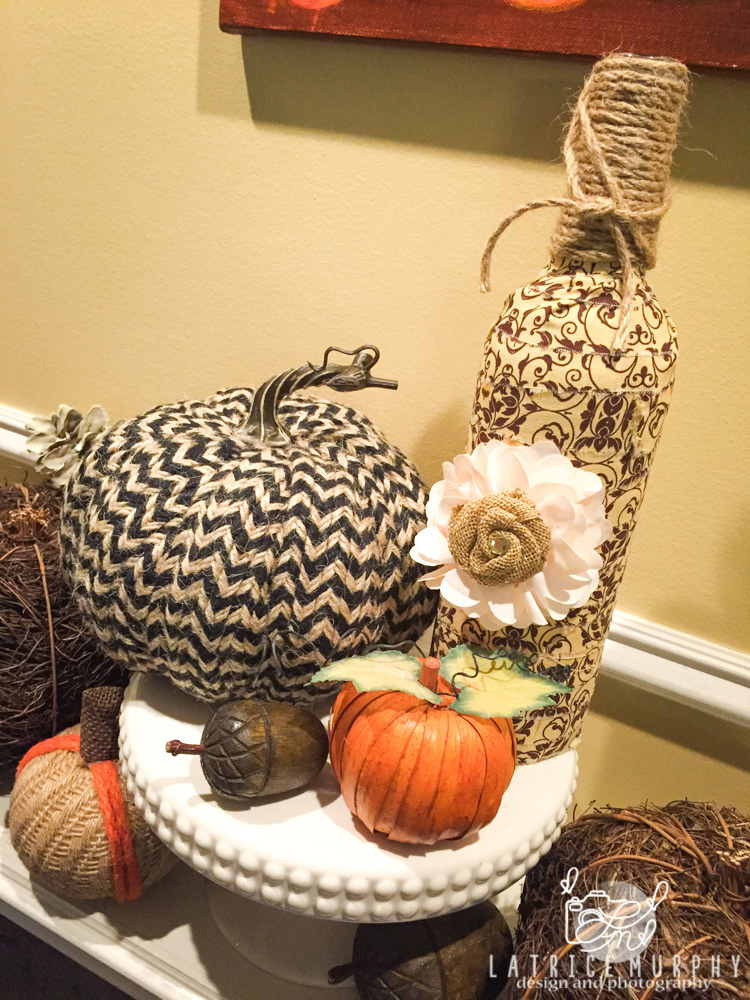 Here's what you'll need:
Wine Bottle
fabric
twine
flowers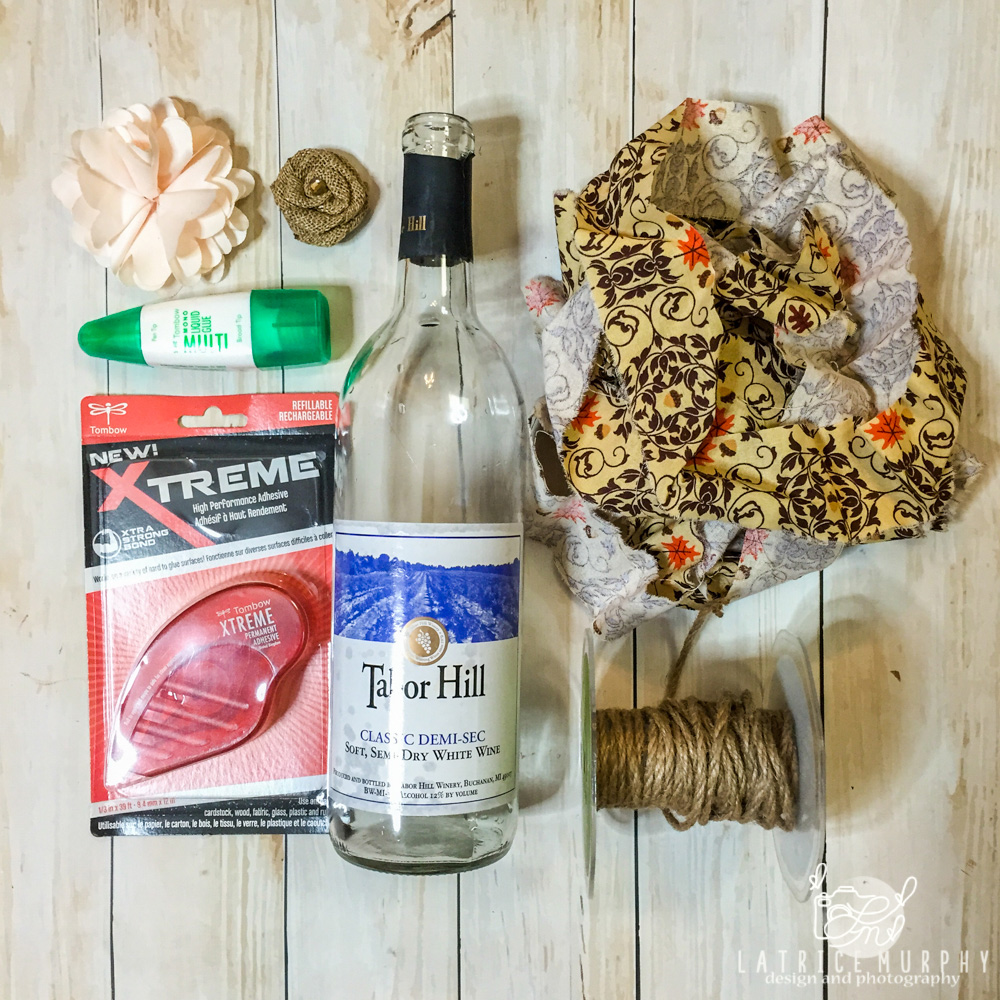 First put together the layered flower using Tombow Mono Liquid Glue so that it has time to dry. It will be added at the end of the project.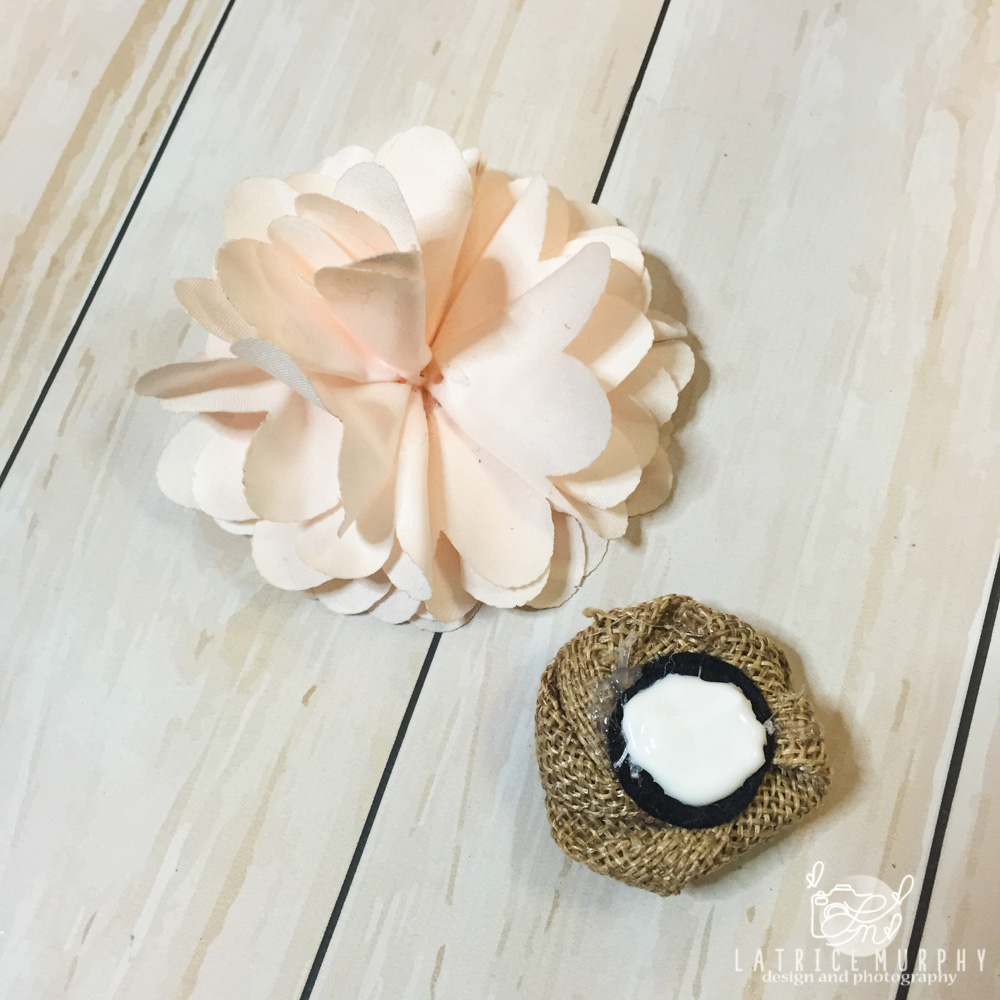 Here is what it looks like layered. Just a simple pretty Fall flower.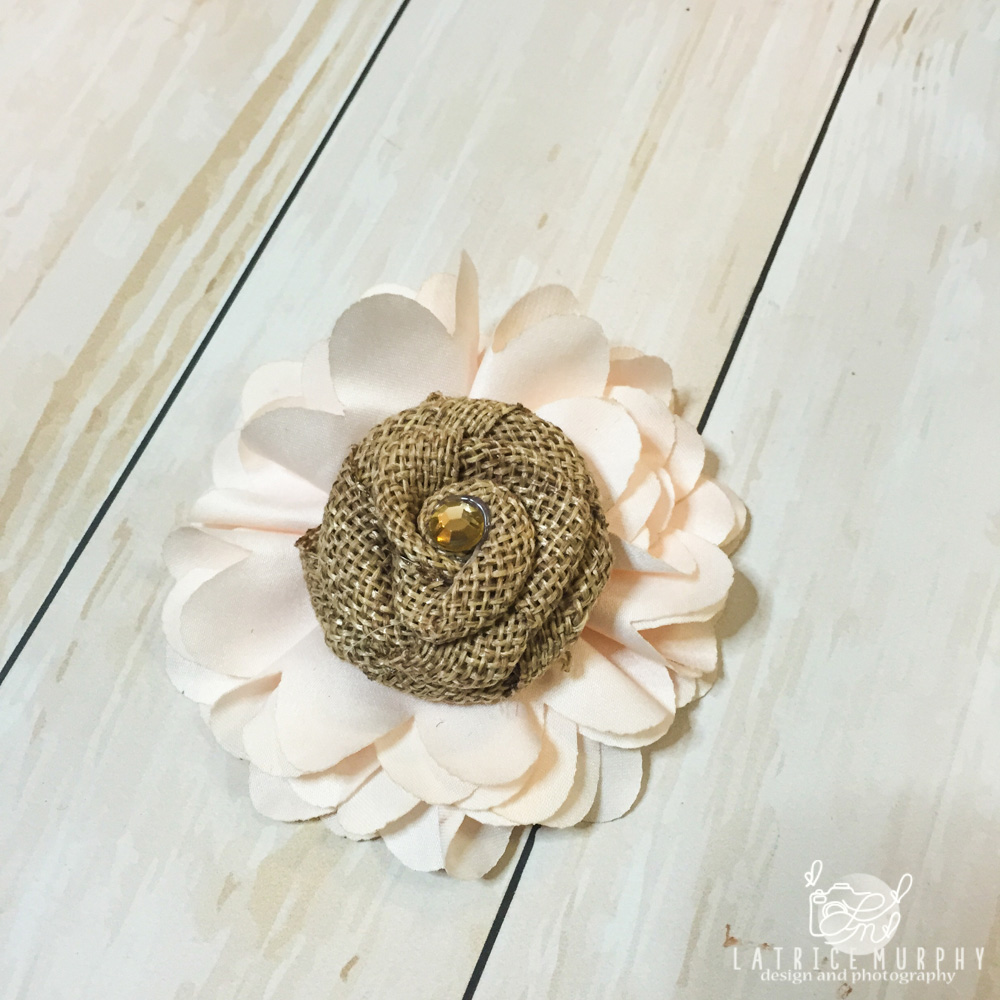 What I love about the Tombow Xtreme Adhesive is that you can use it on just about everything. It works really well on fabric.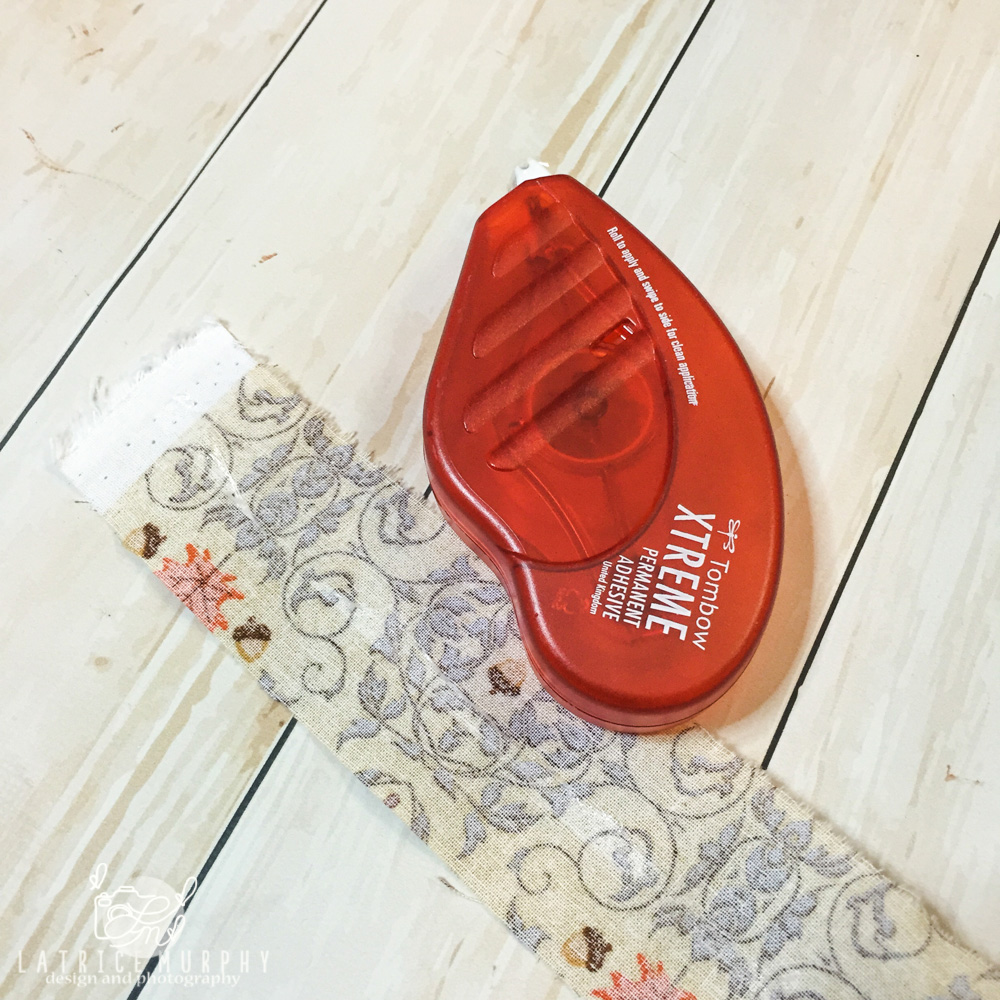 Now wrap the bottle starting at the bottom and layering more as needed until to the top.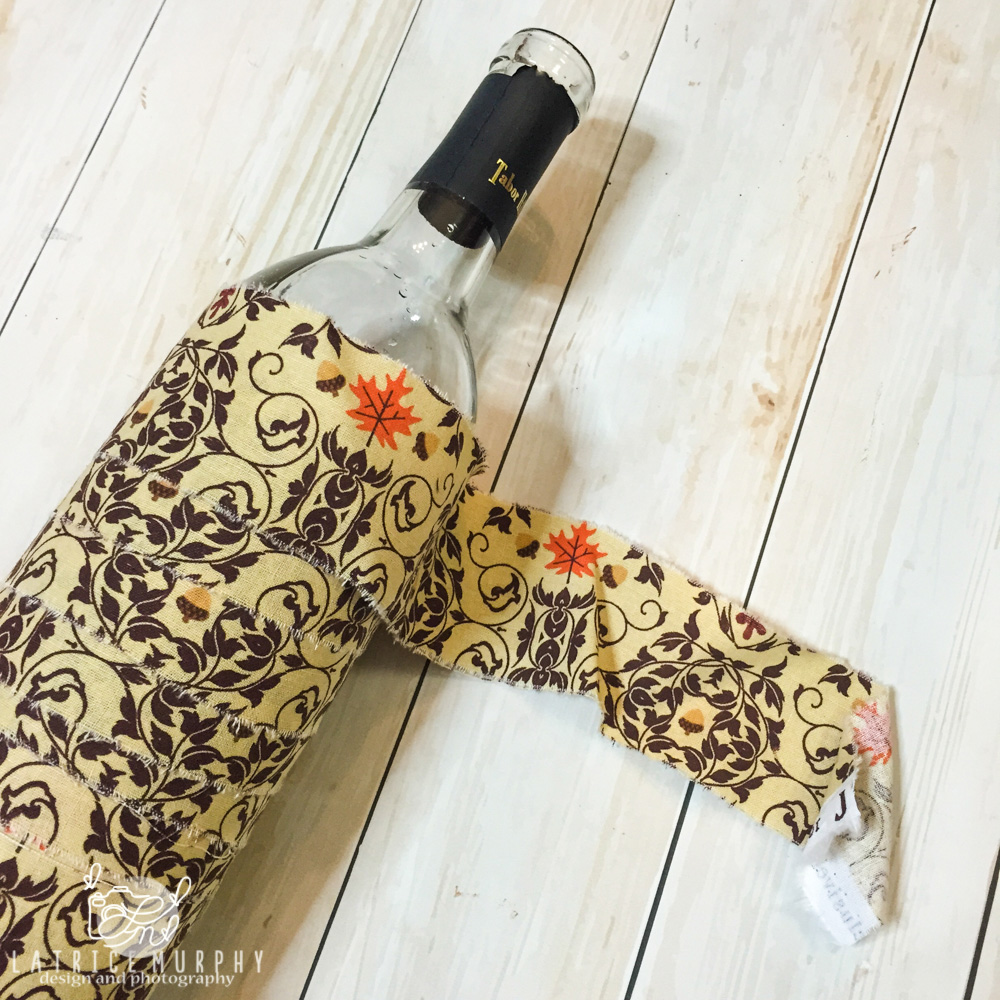 Here's the wrapped bottle ready for some decorations.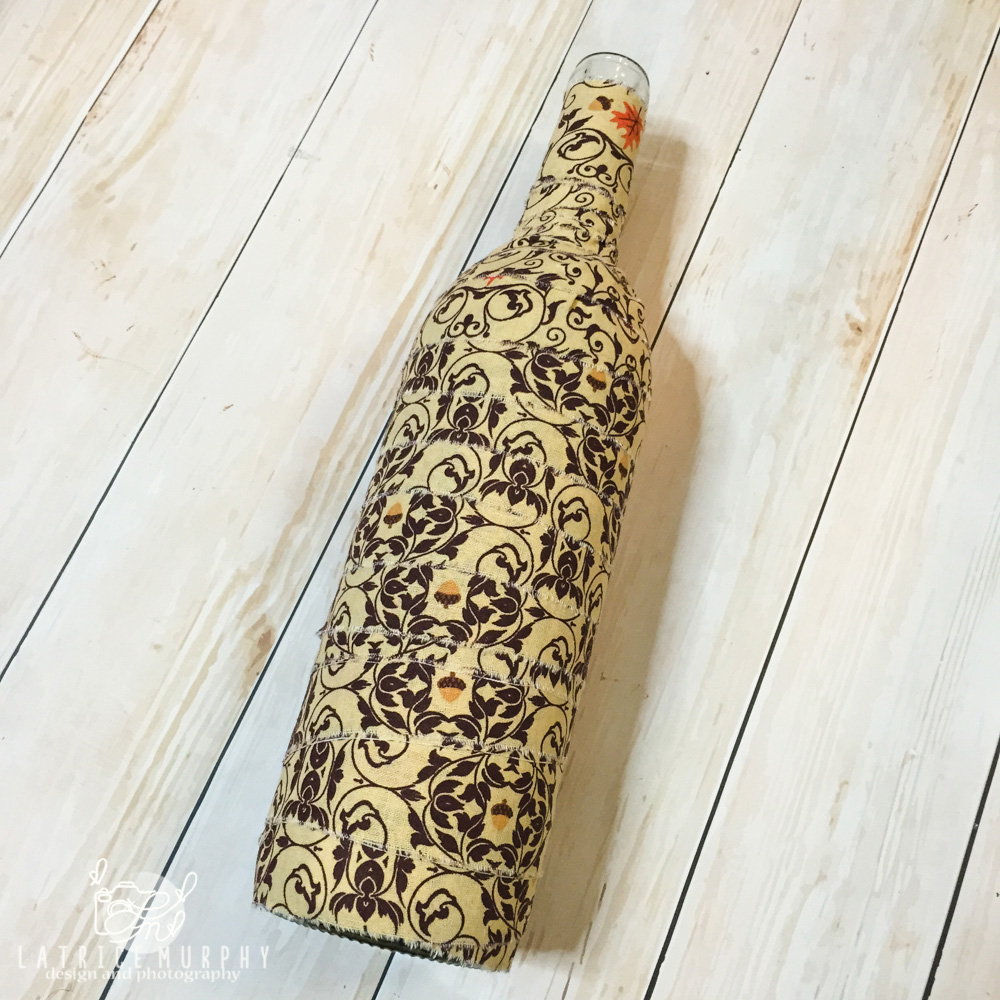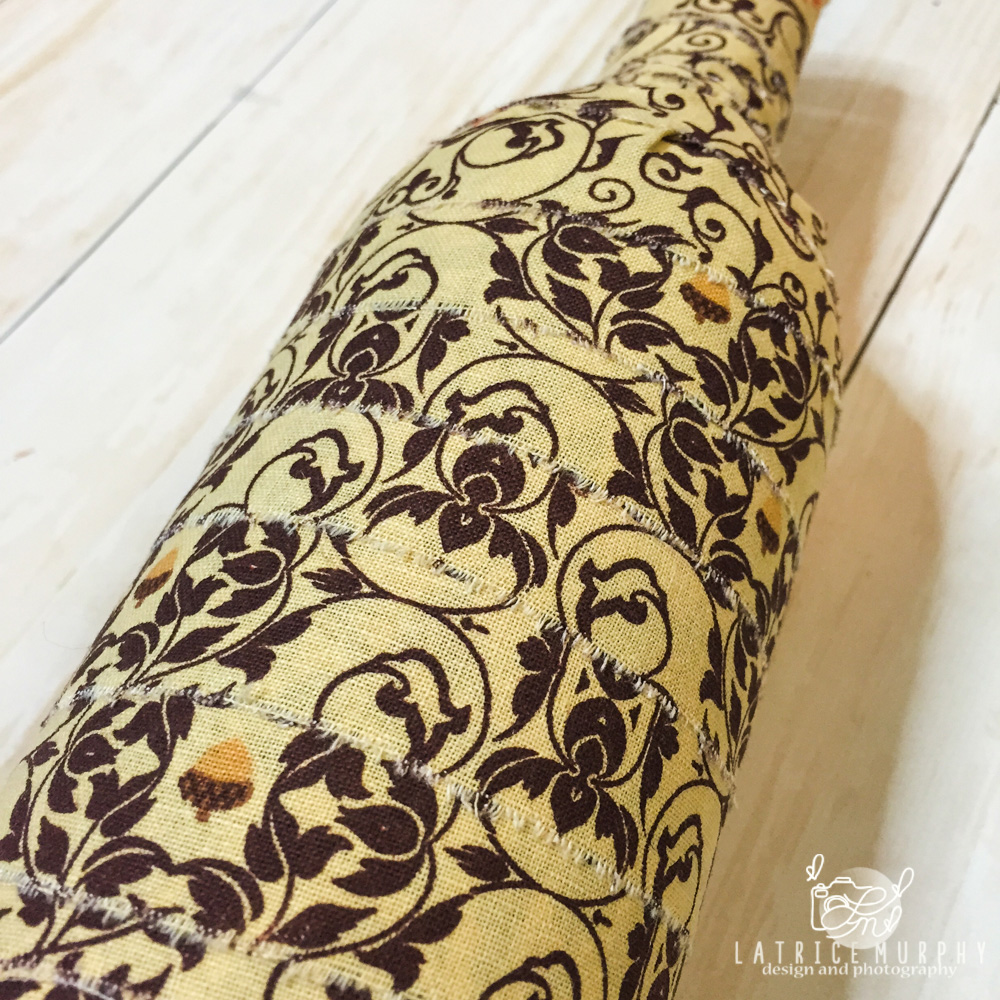 The neck of the is next. Add a line of Tombow Multi Liquid Glue at the top. All you need to do is wrap it up and tie it to secure it.
It will harden over a few minutes and stay in place perfectly.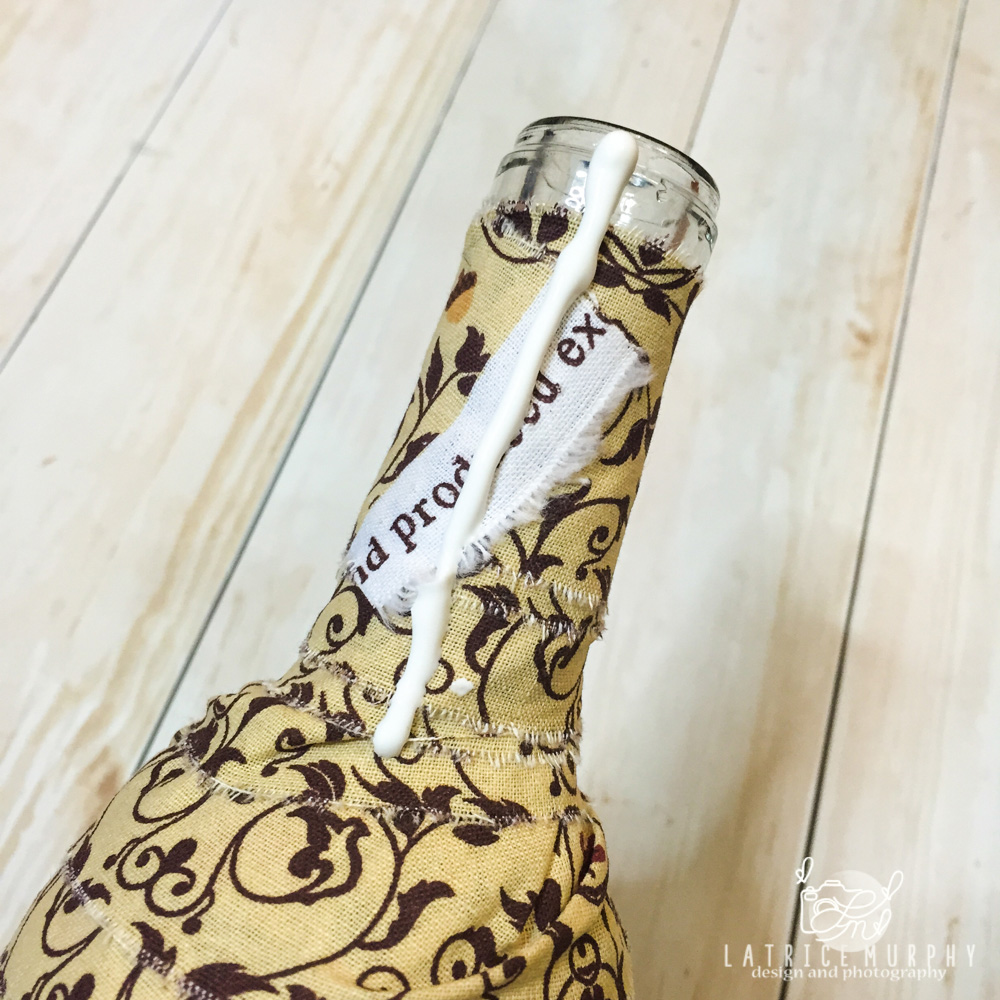 Next adhere your layered flower from before with the Tombow Multi Liquid Glue and let dry for 20 minutes.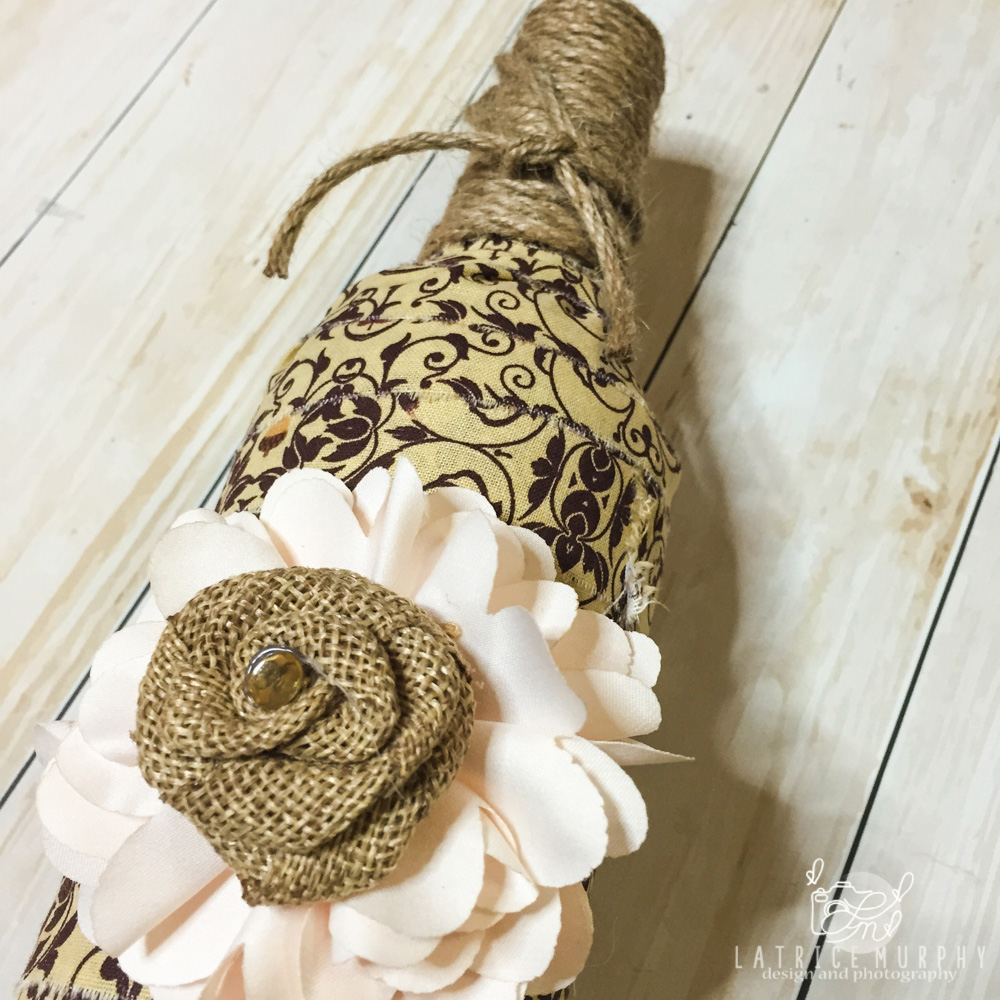 Check out the finished bottle!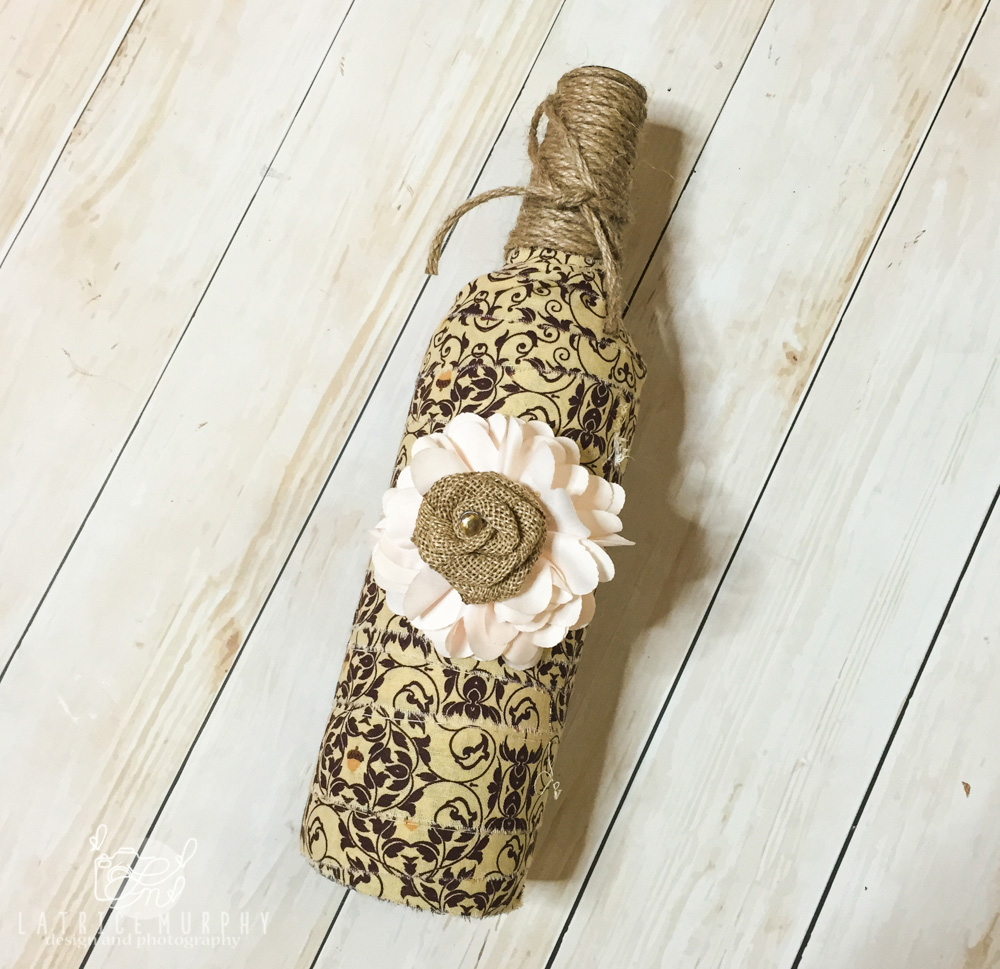 I displayed it with my Fall mantle decor and it fit in perfectly! I will definitely be making more of these. I love this texture so much.
It also only took me about 20 minutes to finish. Be sure to try this awesome project today!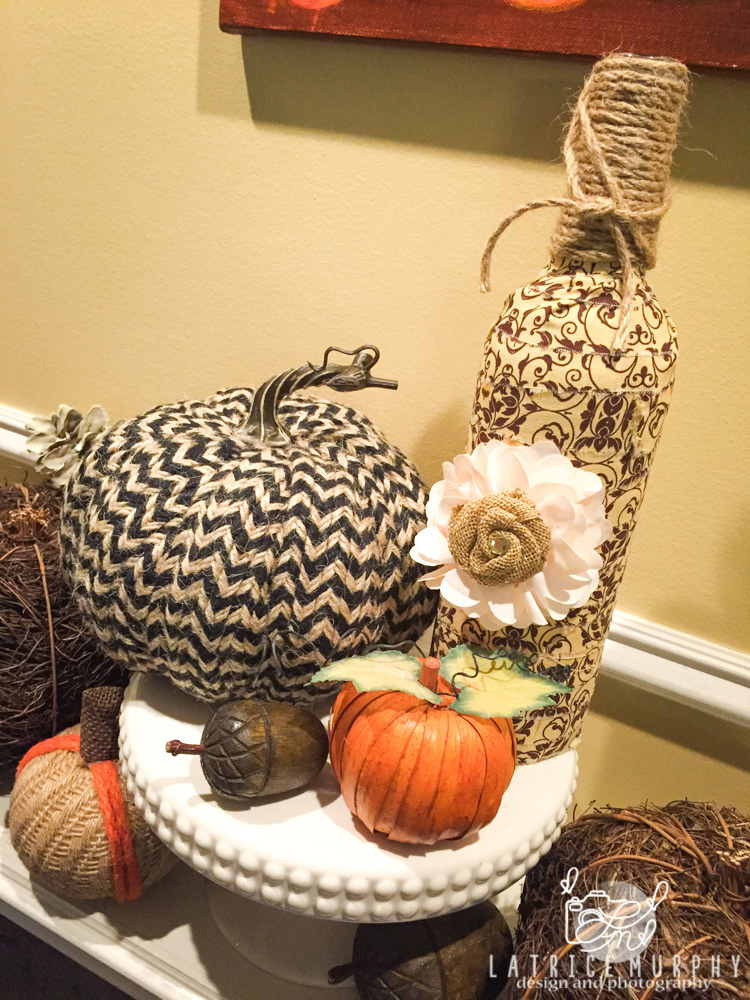 Don't forget to check out the other recycled projects from earlier this week and also don't forget to enter the coloring contest. Details are below.