Jennifer Priest here and I love that we are sharing recycled projects this week here on the Tombow USA Blog. I love reusing, repurposing, and being frugal with the things that come into my home. Plaid is totally in for this holiday season so I paired plaid with tin cans to make DIY plaid fabric pencil cups.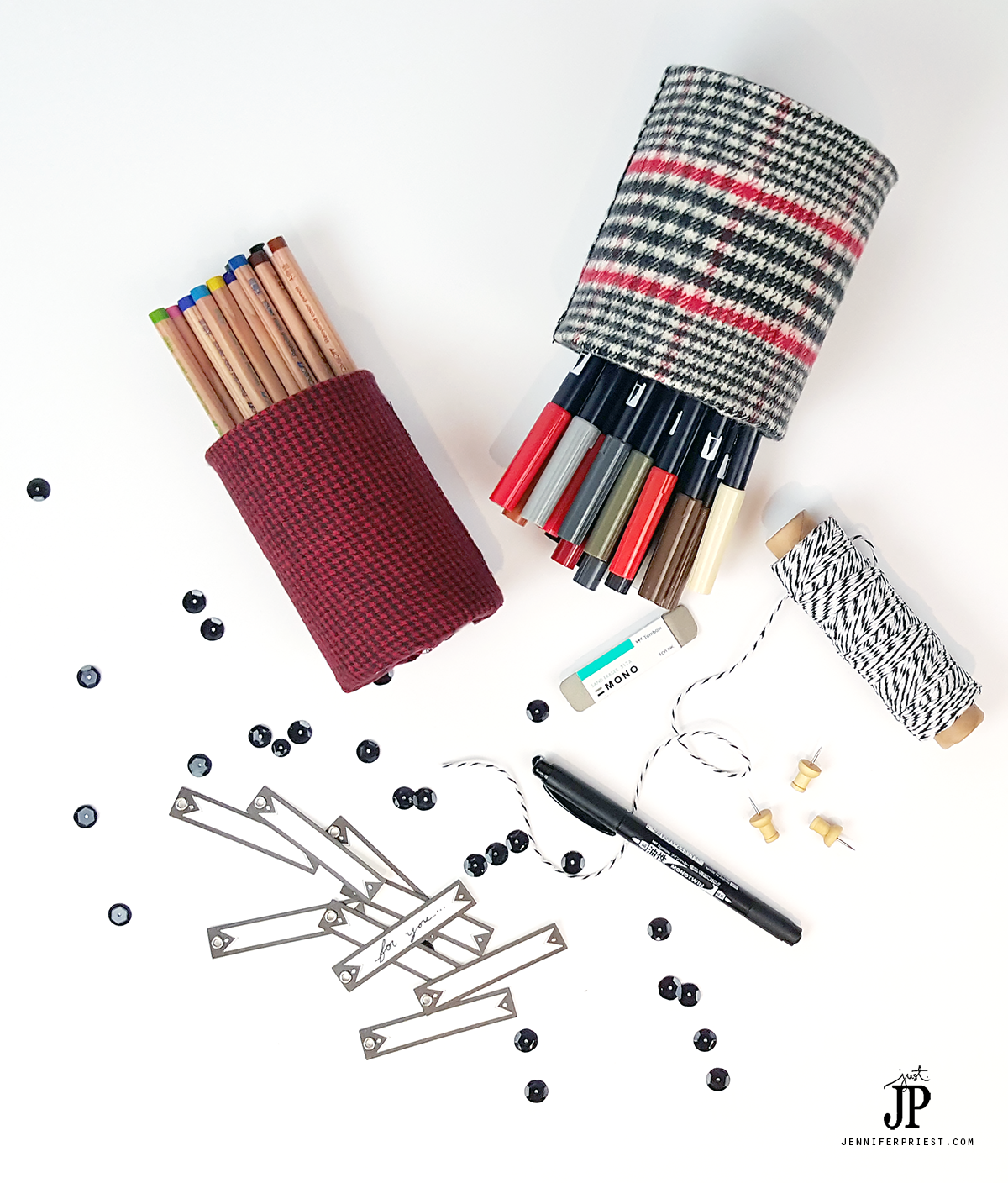 Similar pencil cups online sell for $34 each! Yeah, I was shocked too. You can make these DIY plaid pencil cups to dress up your desk in style this holiday season and beyond.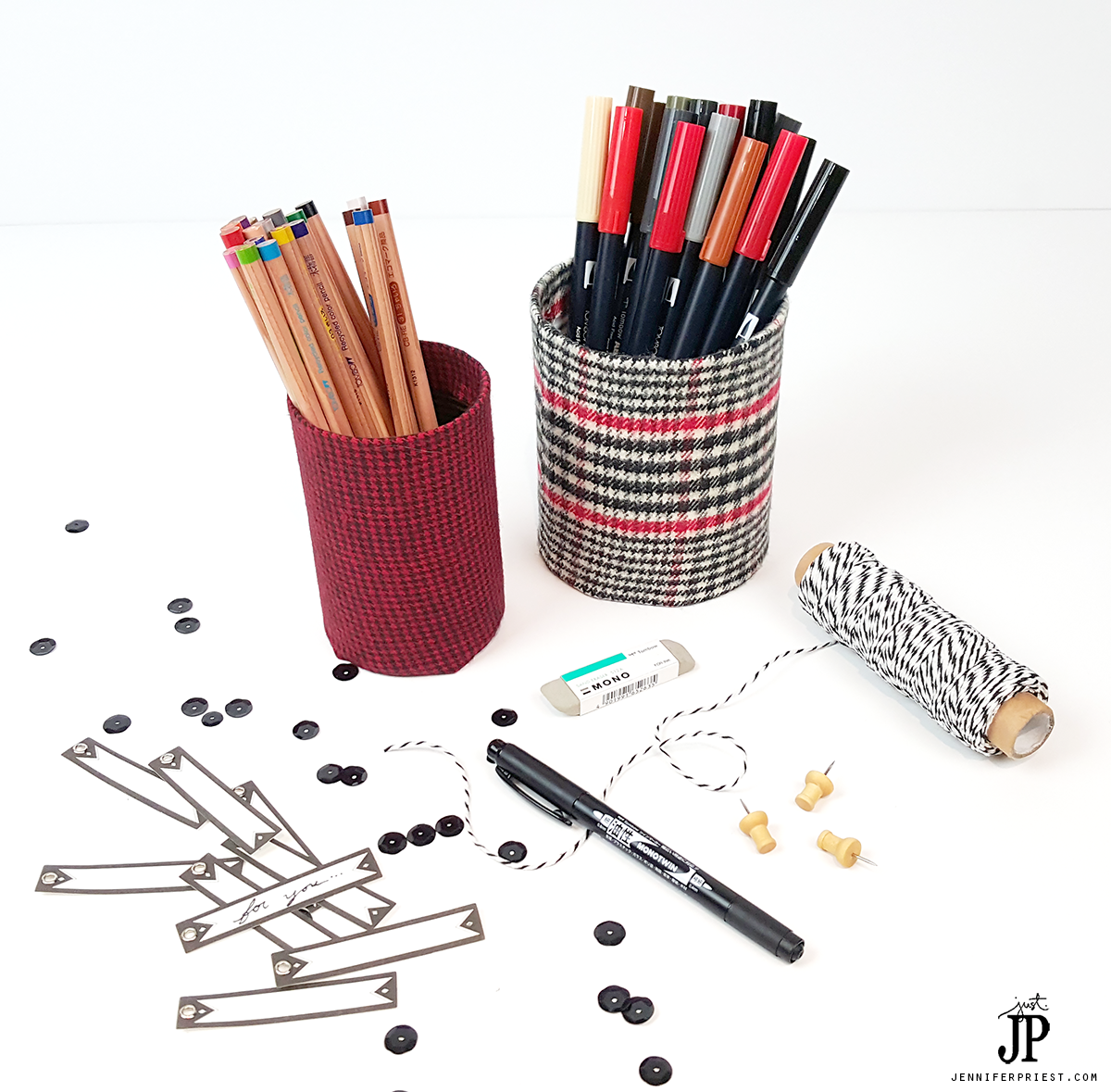 All you need to make this project is a tin can as the base, some leftover fabric and Tombow Xtreme Adhesive. The fabric I used is leftover from a pillow project I recently sewed for my living room.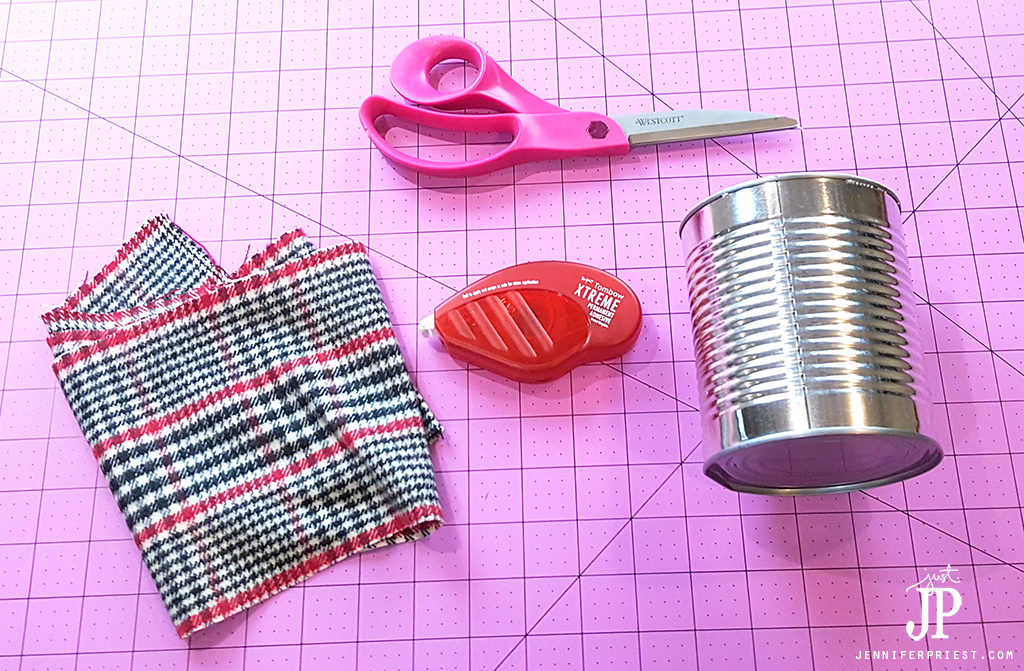 Supplies:
Empty, clean tin can
Scrap of plaid fabric
Scissors
For the cans, I used an empty enchilada sauce can and a refried beans can leftover from enchiladas I made for dinner last week. You can use any size and type of cans by cutting the fabric to fit the can. Cut the fabric 2″ longer than the cup is tall so that you can wrap the fabric around the edge of the can for a finished look and to cover over any sharp edges on the can.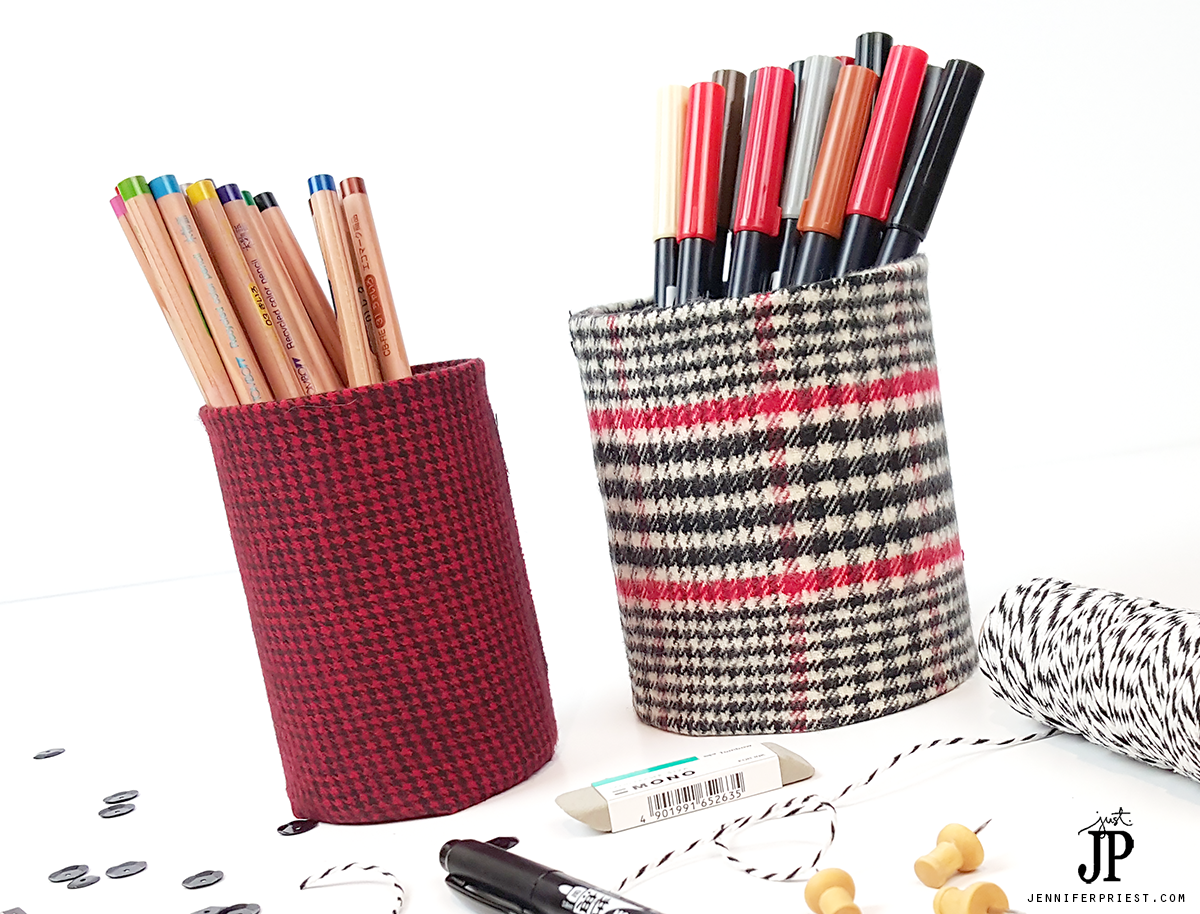 Here's how to create these DIY Plaid Pencil cups:
Plaid is a classic and timeless fabric so even though plaid is trendy now, these pencils cups will last for years. When you get tired of the design, remove the fabric and add new fabric using Tombow Xtreme Adhesive. Use these cans to store your Tombow Dual Brush Pens, Tombow Recycled Colored Pencils, and more. See this week's other recycled projects below and be sure to check back through Friday for more projects from the team: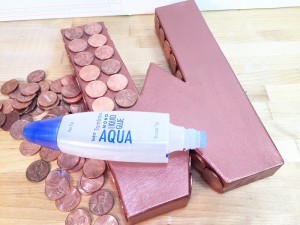 Beth Watson's Recycled Penny Monograms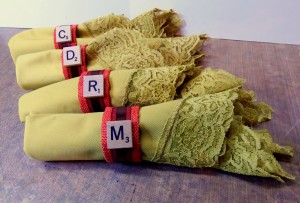 Daniella Hayes' Recycled Napkin Rings
I hope you enjoyed this upscale take on the classic paper-around-a-tin-can recycled project. For more projects like this, visit my blog at Just JP.