Hello friends! This is Smitha here today making some DIY Monogrammed Note Cards!
This week the Tombow USA team along with Felicity Jane are creating inspiring projects and I'm here to share mine today.  I'll be using the Felicity Jane September Kit along with the Tombow MONO Multi XL Liquid Glue and other products to create these fun and colorful note cards.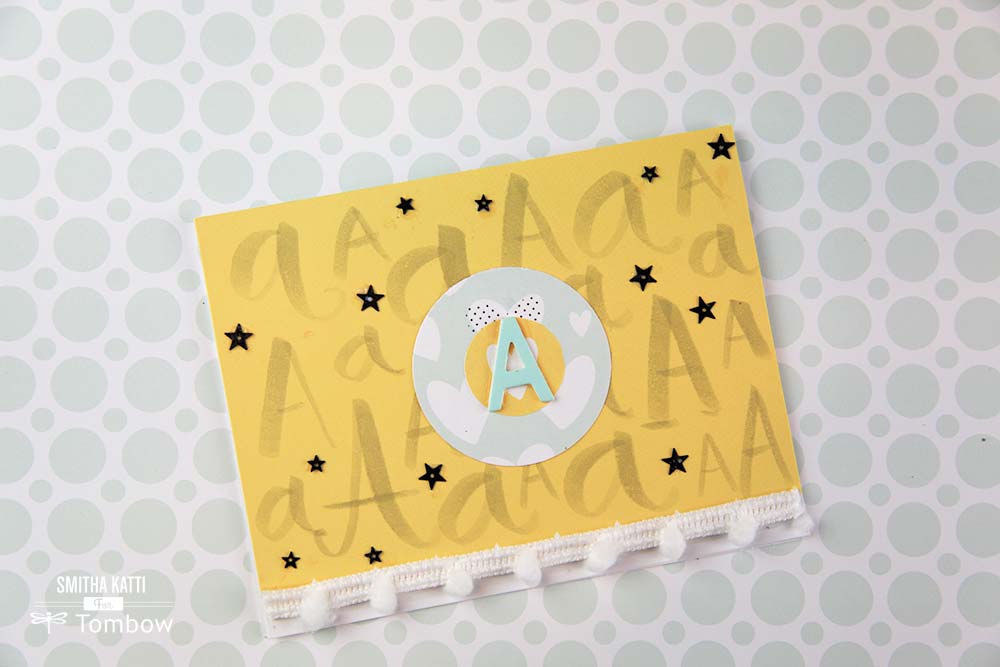 Instead of creating a photo tutorial for this project, I have a quick video for you – seeing makes learning so much easier! Click the video box below to watch the video on Youtube or click here.
I love paper crafting kits. All the patterned papers are color coordinated, there are pretty embellishments included and that makes crafting so much easier for me! Sure, I could grab a bunch of papers and match them and find pretty embellishments to go with them – but think of the mess I would create doing so. Not to mention the time it takes. As a mom, I love having a paper kit to work with. This means the 10 mins of "free" time I get can be completely dedicated to crafting. And once I am done, I just put the scraps of paper back into the box and my desk is "cleaned' 😉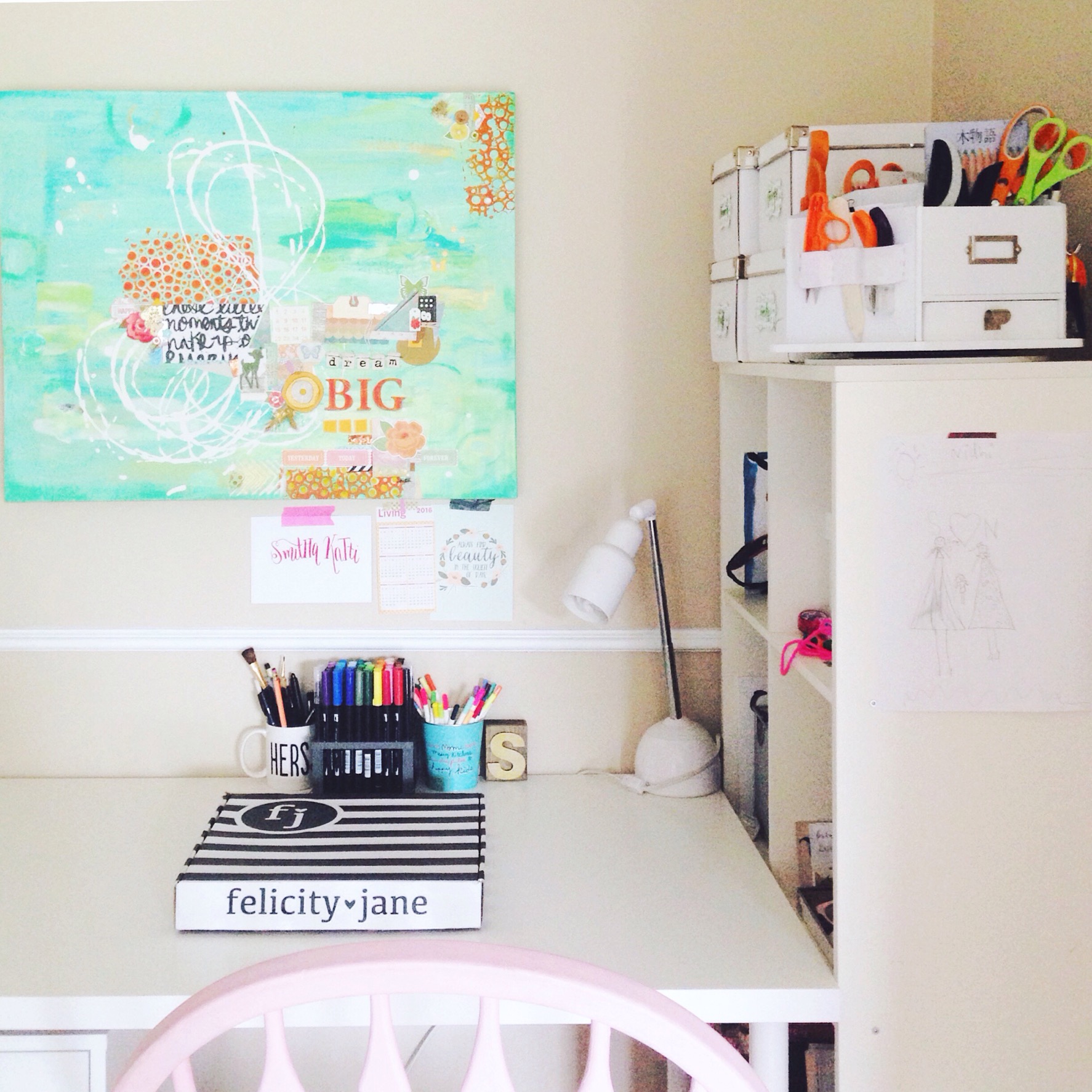 Okay, back to the project. I am combining Hand Lettering with paper crafting to make some personalized gifts. I think these note cards would be perfect for anyone you can think of- teachers, co workers, friends or family. And maybe they will pop this in a frame and keep it on their desks afterward!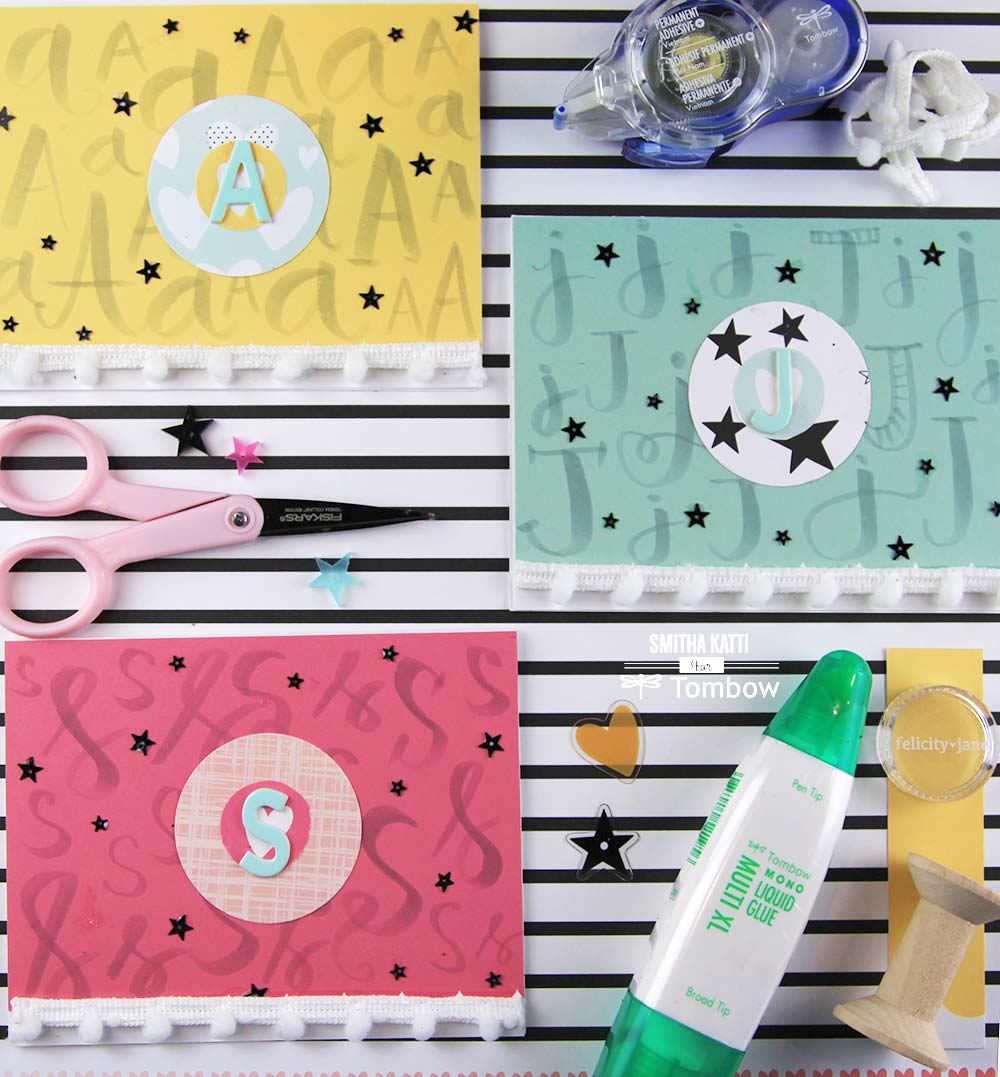 To make each card: Trim cardstock to size and adhere onto card front using MONO Permanent Adhesive Tape Runner. Punch circles from patterned papers and then add a monogram alphabet sticker on it using tiny dots of the Tombow MONO Multi XL Liquid Glue. Using the Tombow Dual Brush Pen N25 letter the monogram alphabet all over the card. Add tiny star sequins using the Tombow MONO Multi XL Liquid Glue. Finish off the card by adhering some pompom ribbon with the MONO Permanent Adhesive Tape Runner. Also, don't forget to go watch all these steps in action in the video above!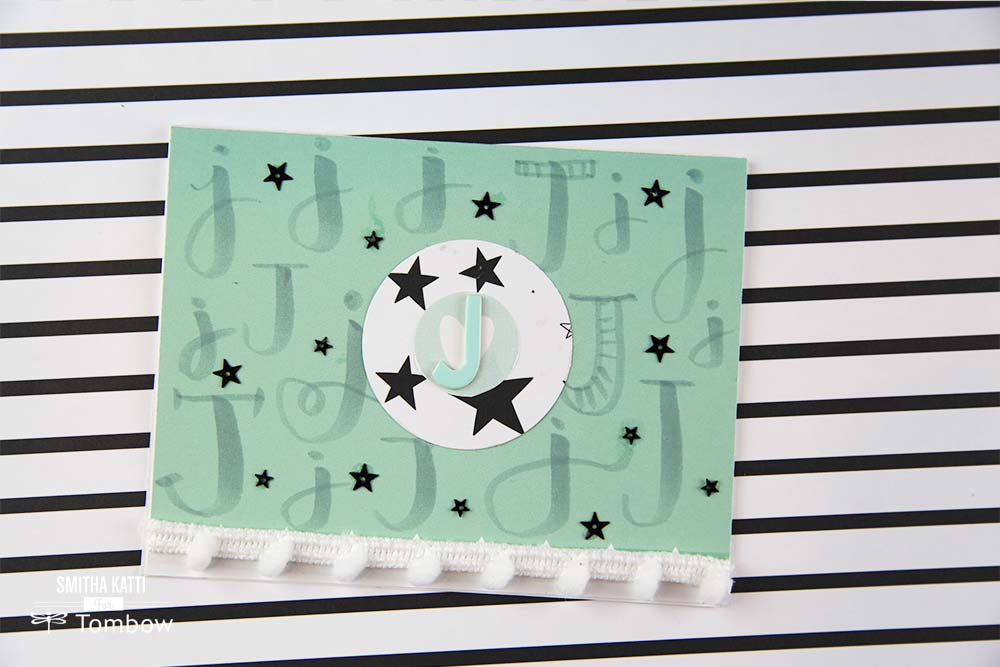 I plan to give these DIY monogrammed note cards to my daughter's teachers. I can write a than you note or happy holidays greeting inside and attach a gift store to a coffee shop.
Thank you for following along with this tutorial today. Who would you make and gift these note cards to? Leave me a comment down below! To see more of my crafting and lettering projects, follow me on Instagram @theshinynest