The Holiday Season is here! This is Jennie and today I'm going to share with you Easy Tricks for Cardmaking! Hopefully this week the Design Team will inspire you. Get ready to those holiday handmade cards in the mail soon!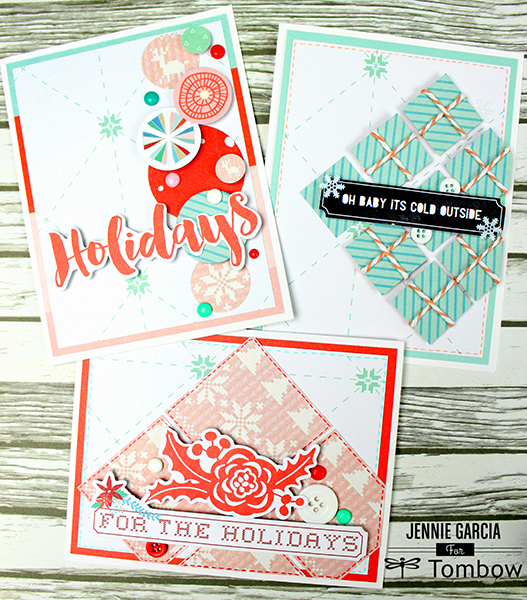 1. Use Geometric Shapes: I think that the easiest shape to use is the circle. Choose a shape and repeat it in different sizes. You could use die cuts and mix them with other elements like these enamel dots. I made these enamel dots using Perler Beards and melting them at 350 degrees for 30 minutes. The best glue for this little DIY embellishment is the Tombow Mono Multi Liquid Glue.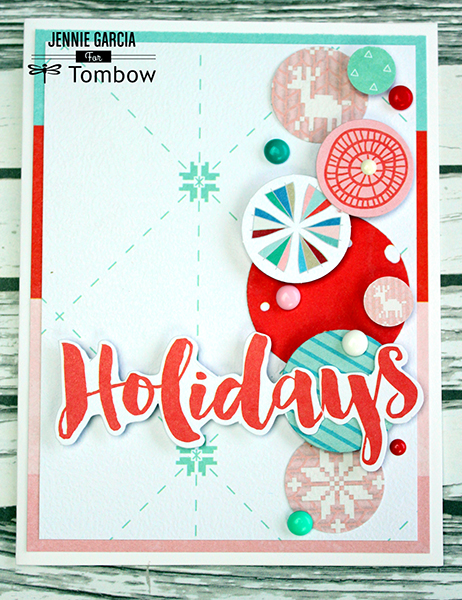 2. Foam Tape is your best friend!: The best adhesive to start your cards is a runner adhesive like the Tombow Mono Adhesive + Permanent but the one that will take the things to the next level is the Tombow Foam Tape. A little dimension can make your card more dynamic and fun!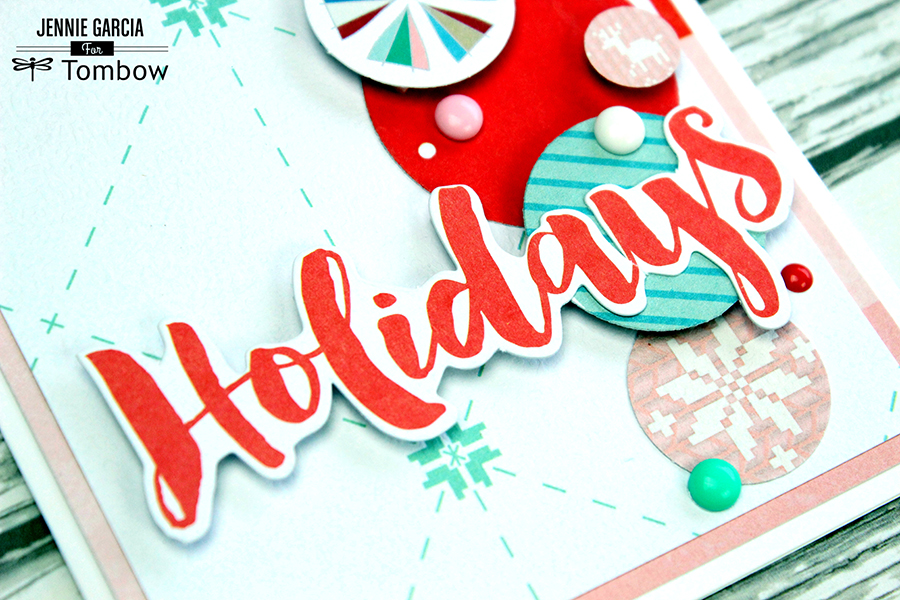 3. Copy elements from the items you are using. The background of this paper had stitching. I copied those using the Tombow Irojiten Colored Pencils. I used pencils instead of the Dual Brush Pens because I wanted it to be soft.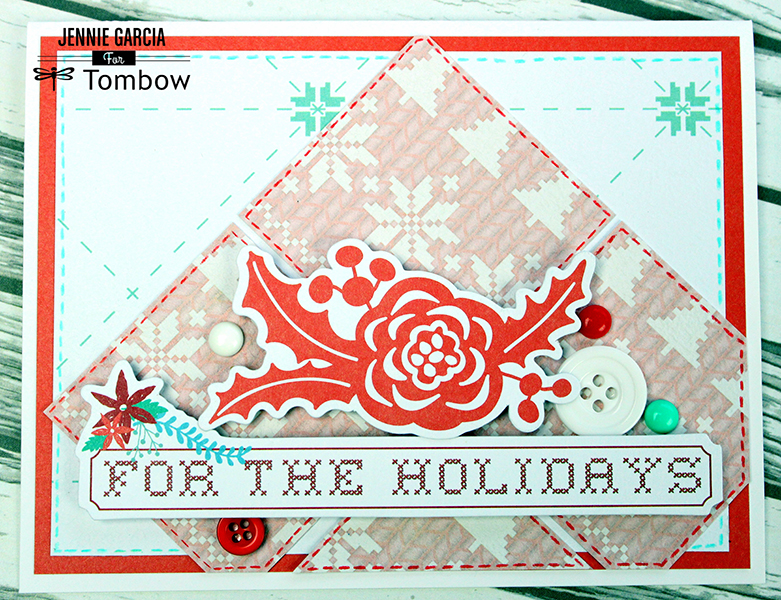 4. Add extra love with little details. Enamel dots, buttons and little sprinkles like these will make you card look more detailed. In addition to that use the visual triangle technique. Keep all your elements close enough that they touch each other. Watch the quantity, you don't want it to look too cluttered. I glued the buttons with the Tombow Xtreme Adhesive.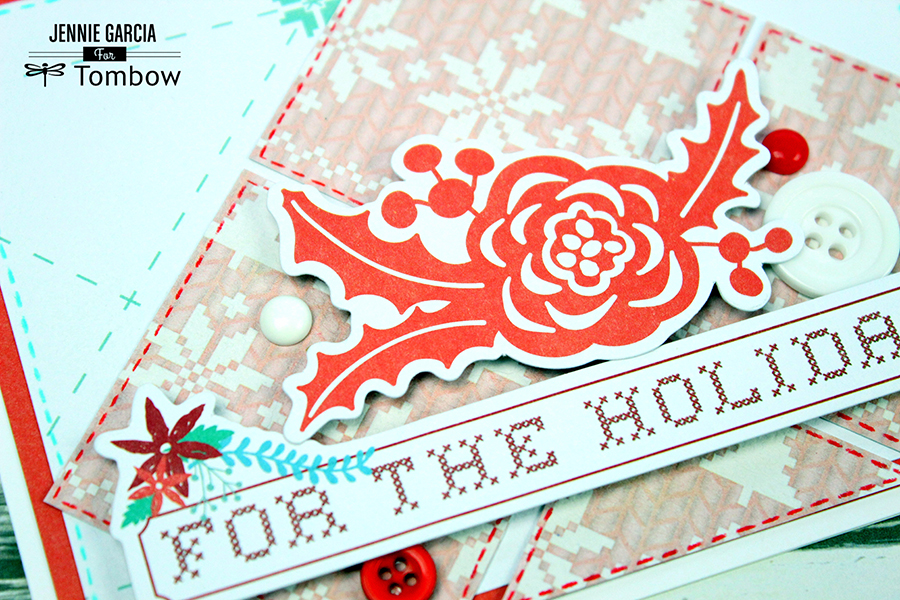 5. Add texture. To add texture use fibers like ribbon or twine. You can also use textured patterned paper or emboss paper. I tried to copy an argyle pattern with these squares (remember tip #1?).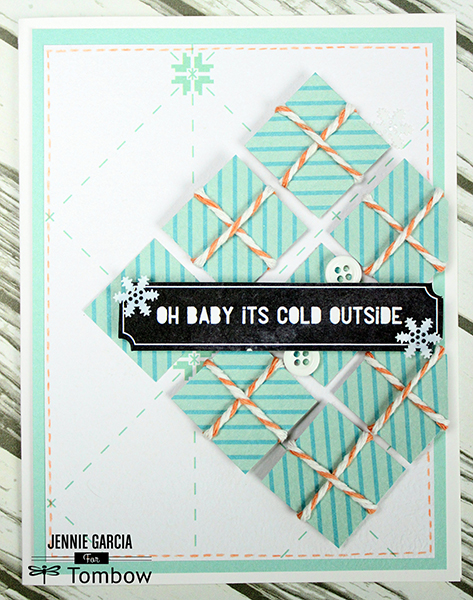 I applied the Tombow Mono Adhesive + Permanent to the back to hold the twine. Once the twine was on I used Tombow Power Tabs to glue them in the card.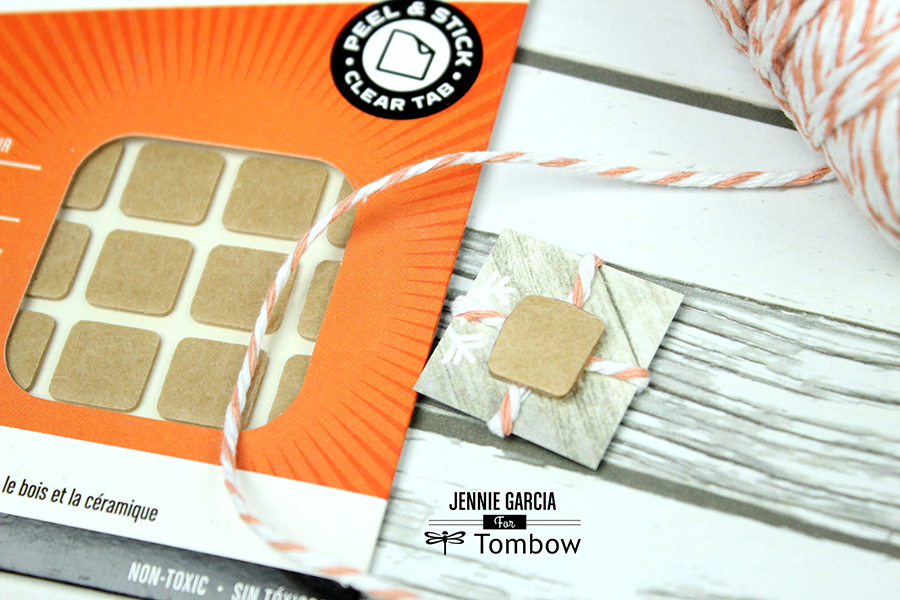 Which card did you liked the most? If you use any of this tips mention me in your posts. I would love to see what you make. You can find me on Instagram as @jenniegarcian.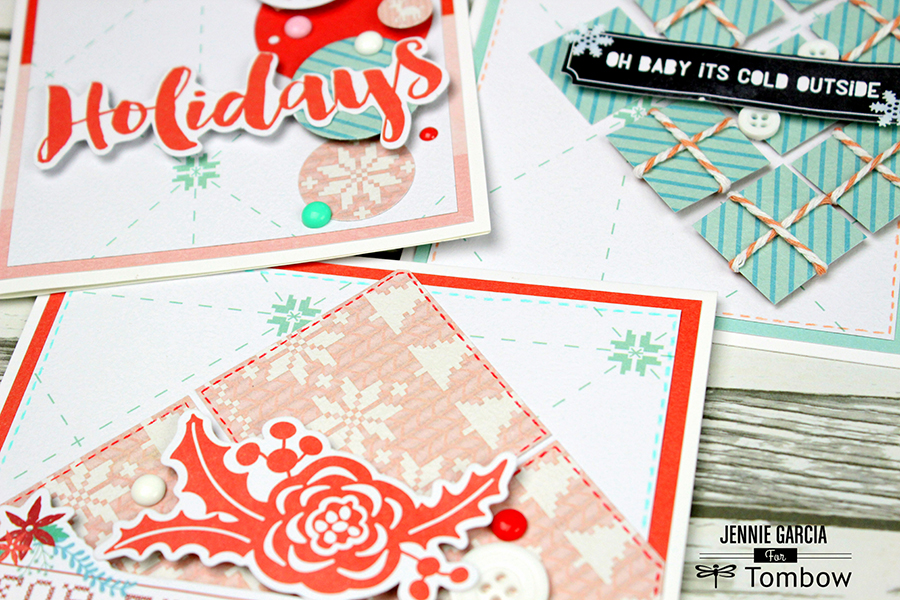 Of course don't forget to tag @tombowusa!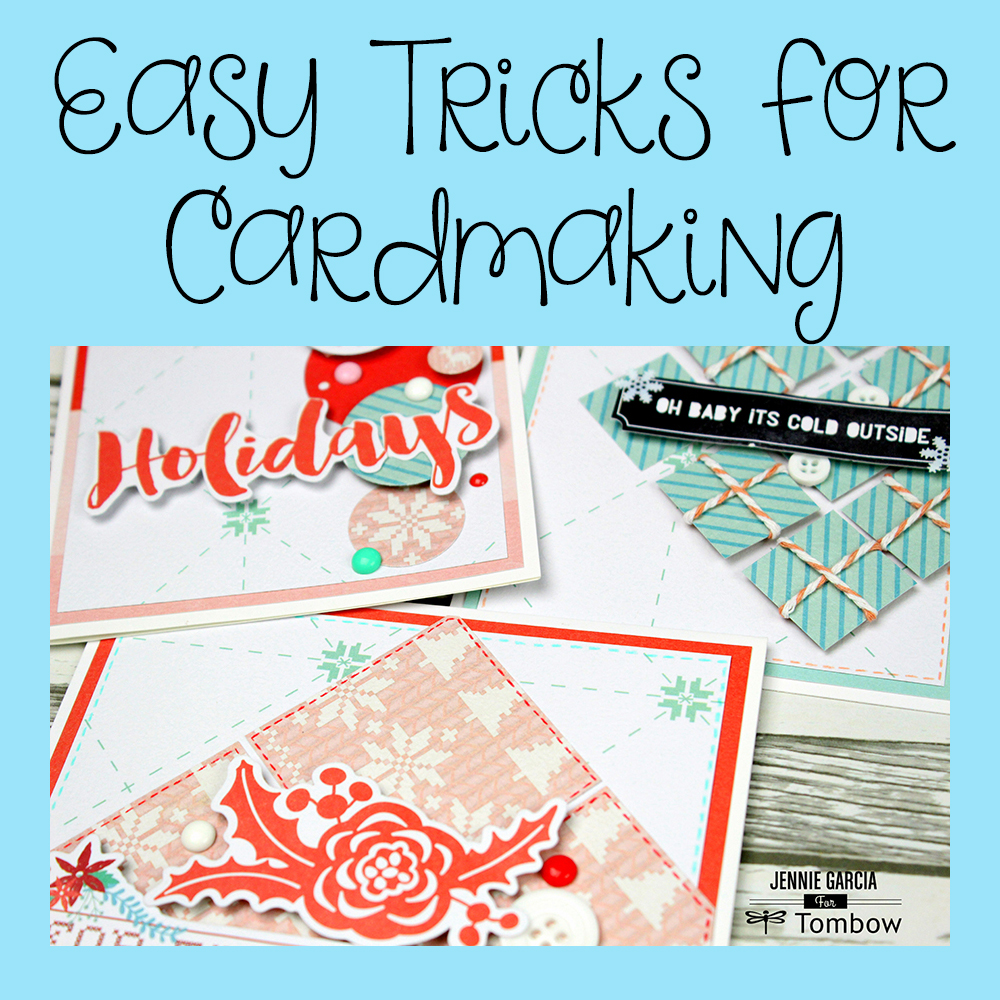 Stay tuned for more tricks for cardmaking from our designers!