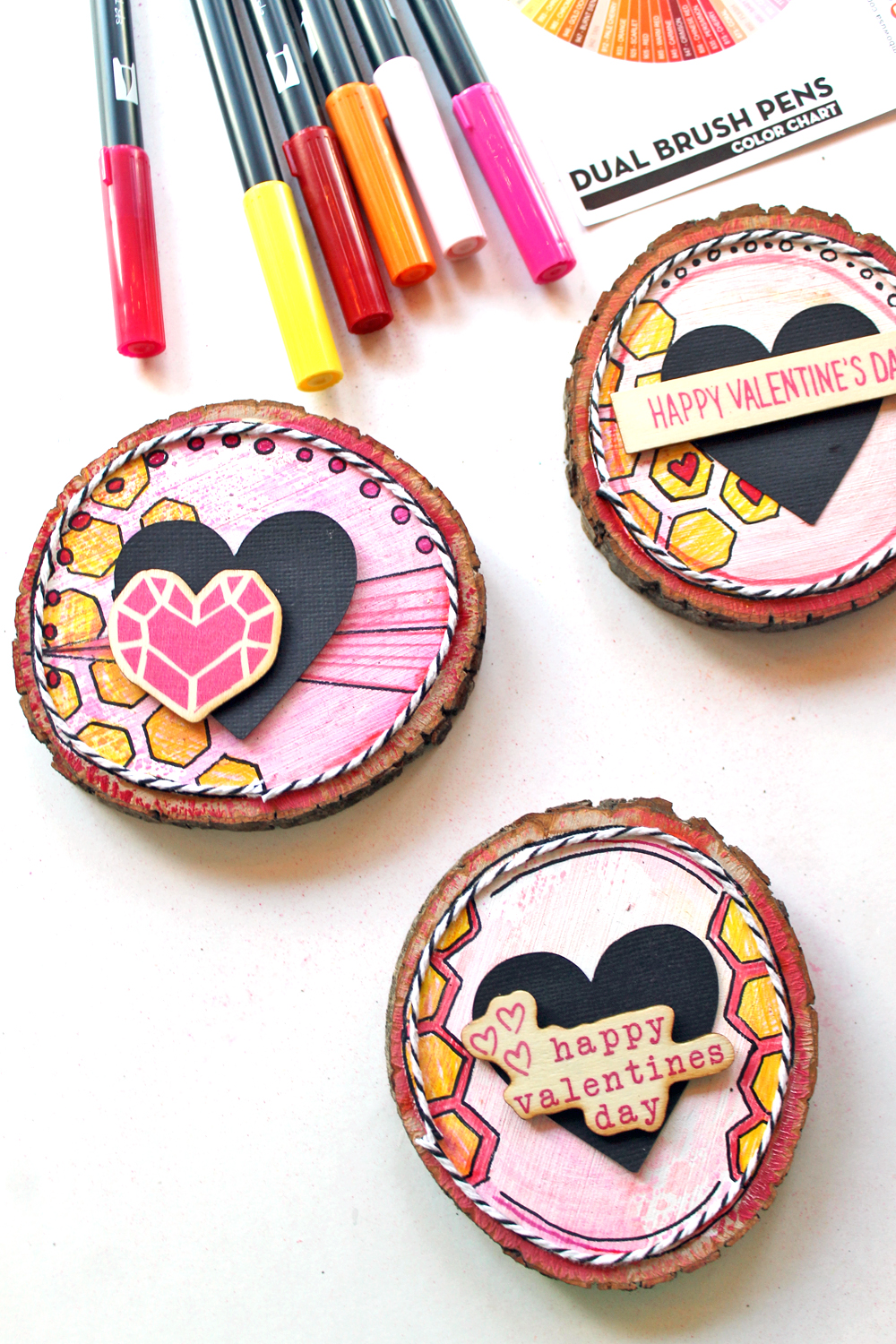 Hello everyone, Katie here! Valentine's Day is sneaking up on us so I wanted to create a little bit of mixed media Valentine's art inspired by the holiday! Pink is my favorite color, so I was excited to have an excuse to use it. That being said, you could also make these in whatever your favorite colors are, There's no rule that says Valentine's Day HAS to be red and pink.
Supplies:
Tombow Dual Brush Pens in your favorite colors. I used: 725, 755, 847, 925, and 993.
Twine (I used 2mm Baker's Twine from May Arts)
Stencil
Scrapbook Embellishments and Paper
Wood Rounds (I used some basswood country rounds by Walnut Hollow)
Gesso
Paint Brush
Step One:
I started off by coating the wood rounds with a layer of gesso. This will keep the Dual Brush Pen ink from soaking into the wood, instead it will just dry on top of the gesso.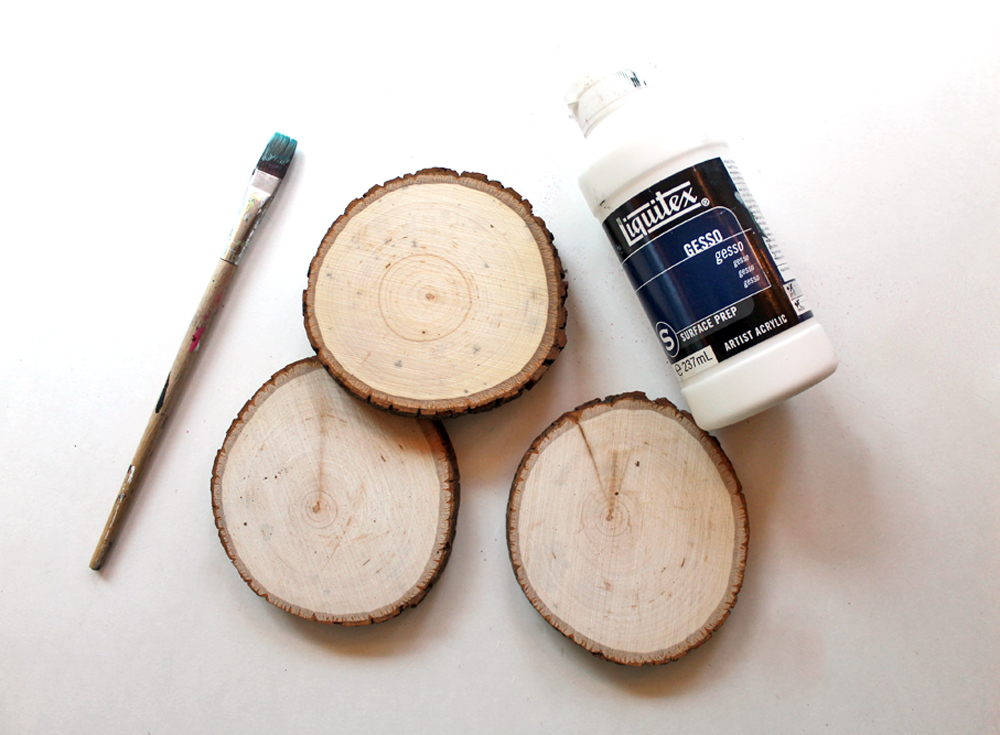 Step Two:
Using a light, medium and dark of your Dual Brush Pens, color them onto the Blending Palette, and spray using the mister from the Blending Kit.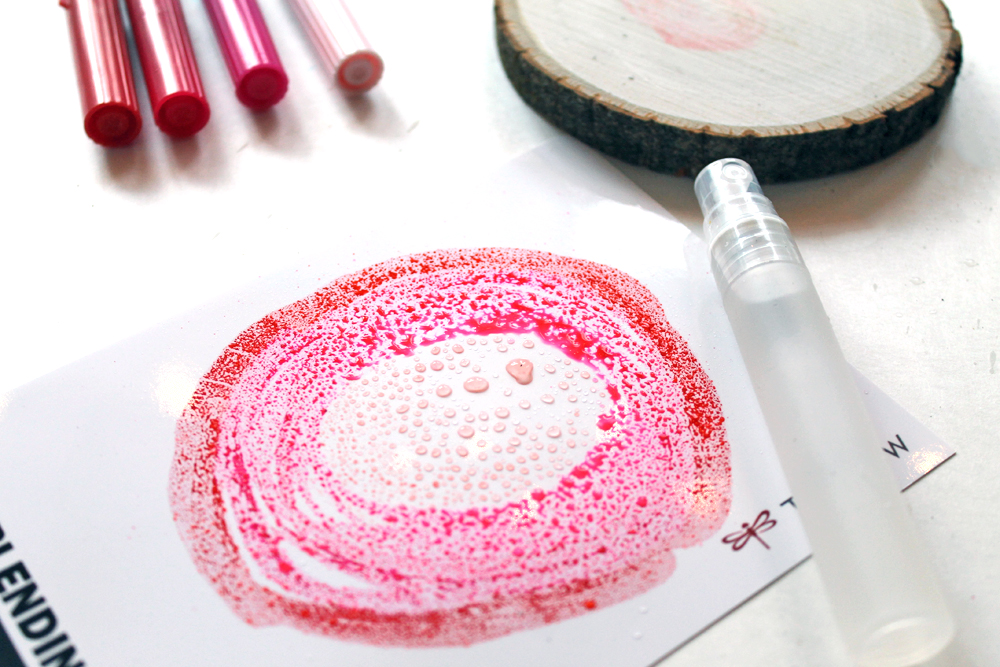 Step Three:
After you mist the color, place the Blending Palette face down directly onto the wood round. Swirl it around slightly to transfer the ink to the gesso surface.
You can repeat this technique multiple times to build up color layers if you want! (And if you're a paper crafter, you should also try this technique on cards for a super quick and colorful background!!)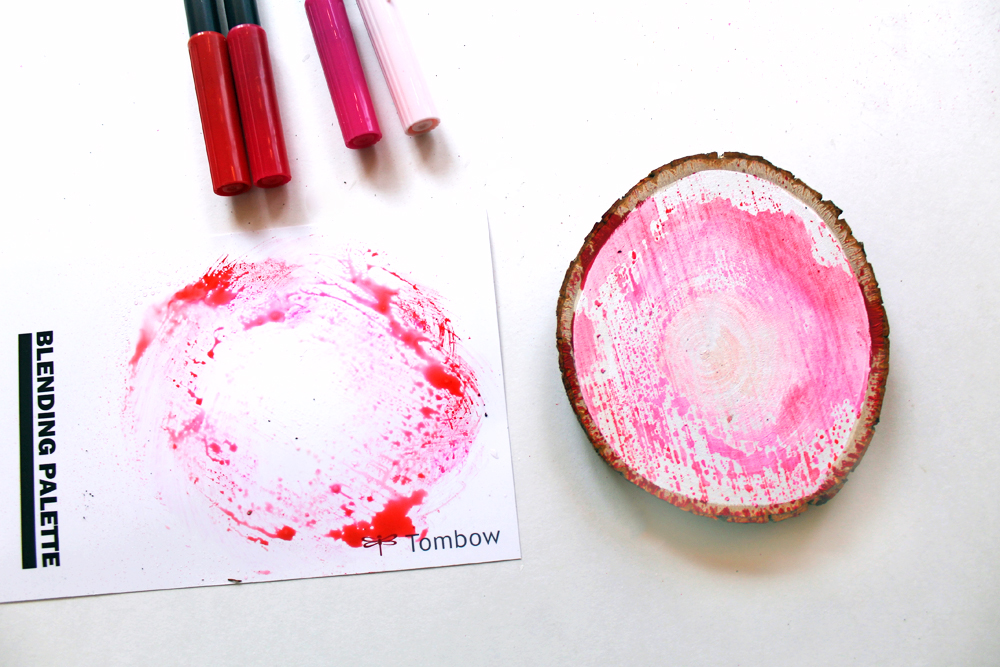 Step Four:
Now it is time for a colored pencil layer. My favorite thing about mixed media is that you get to play with more than just one type of craft supply.
I used the Tranquil Adult Coloring Set to add pattern to the wood rounds by coloring through a stencil.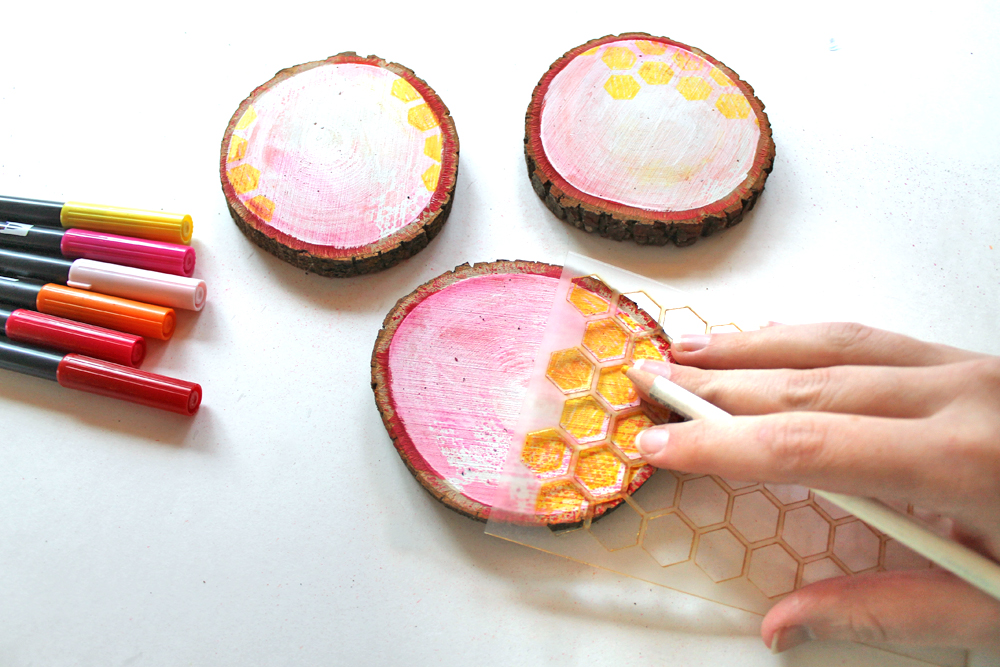 Step Five:
I added a little more detail with  the MONO Twin Permanent Marker.
Once I was happy with how my mixed media backgrounds looked, I cut 2.5″ hearts from black card stock, and added a few Valentine's scrapbooking embellishments. I used the Tombow Xtreme Adhesive Tabs because they give a really strong bond when adhering to wood.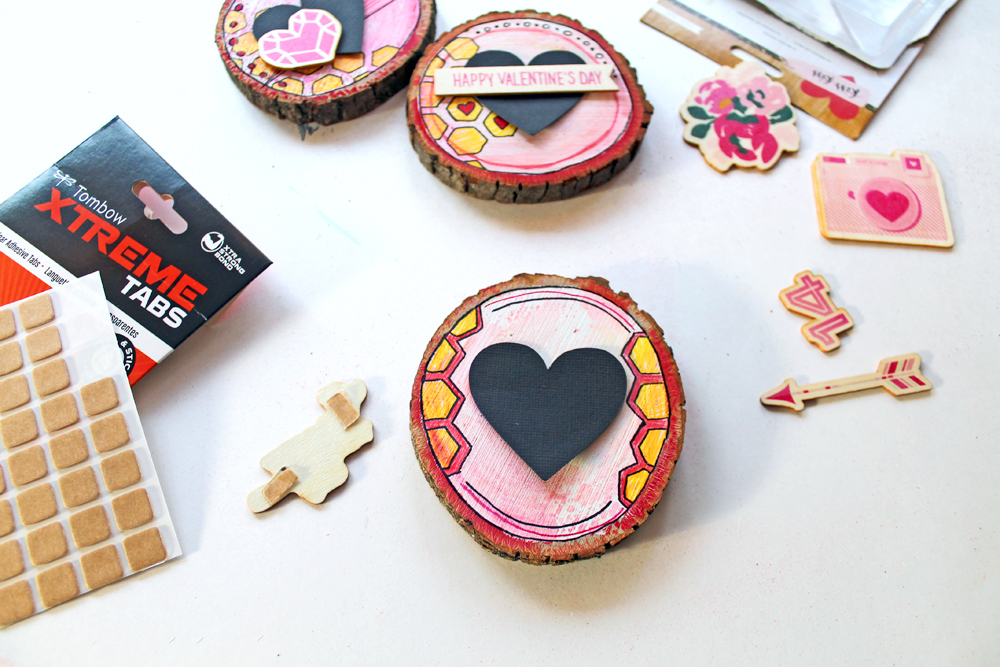 Step Six:
I needed an adhesive with a fine tip to adhere the bakers twine around the edges, so I used the MONO Aqua to secure it.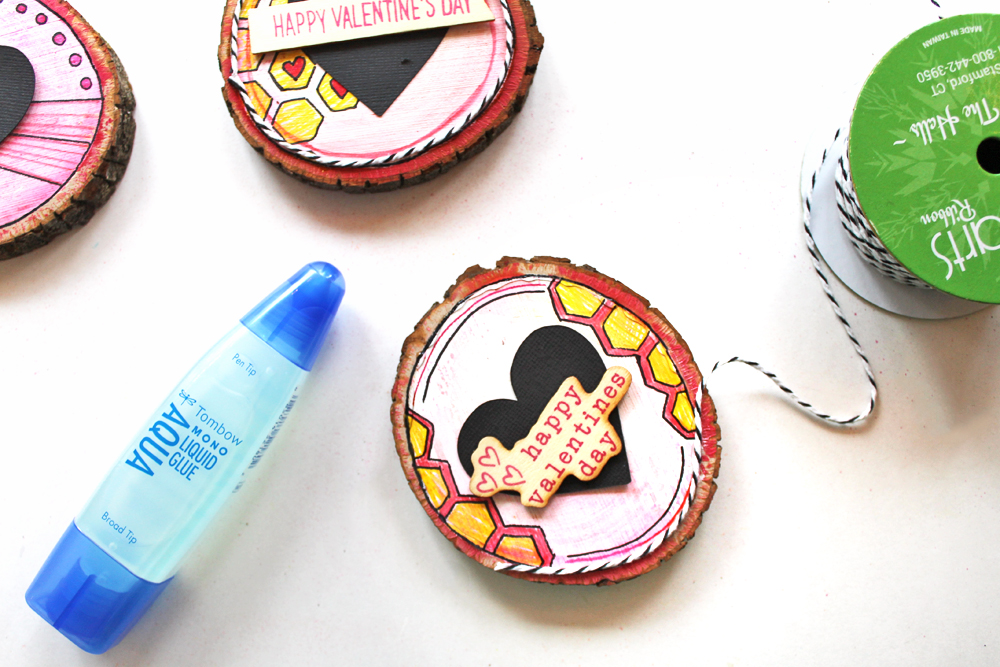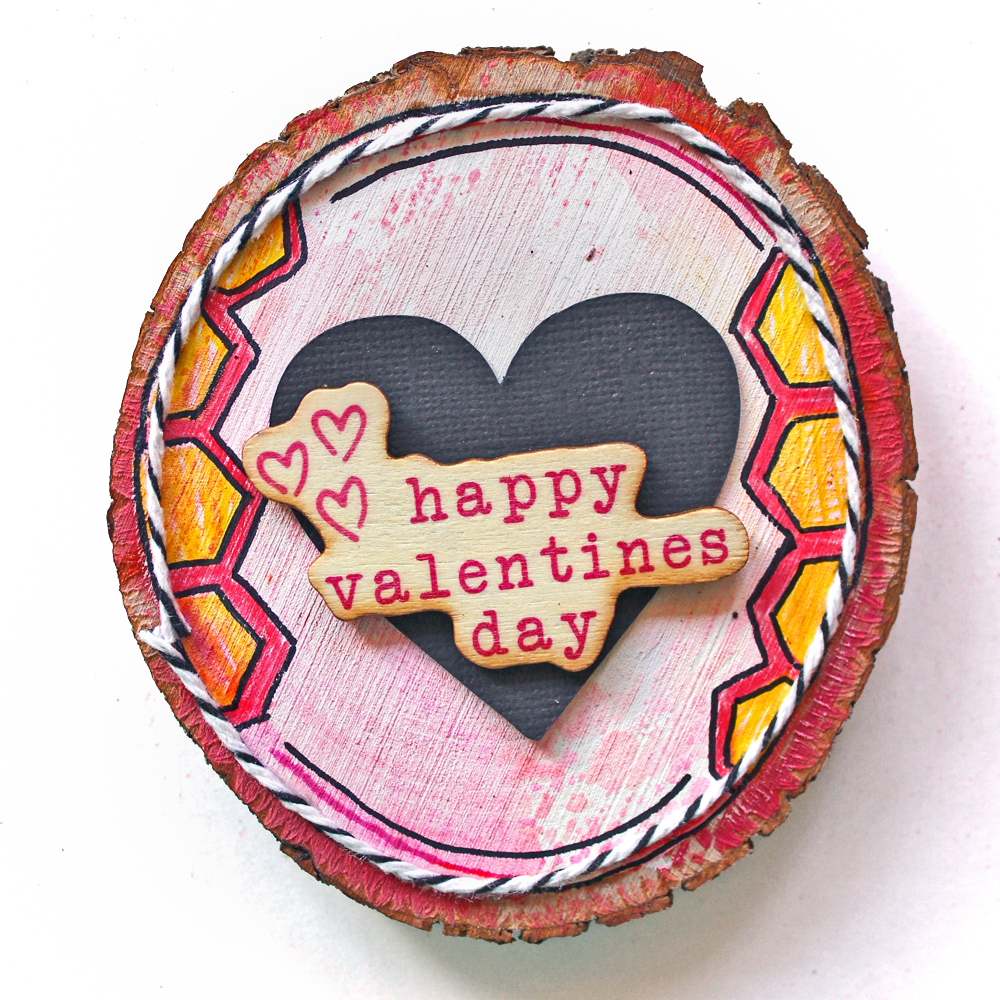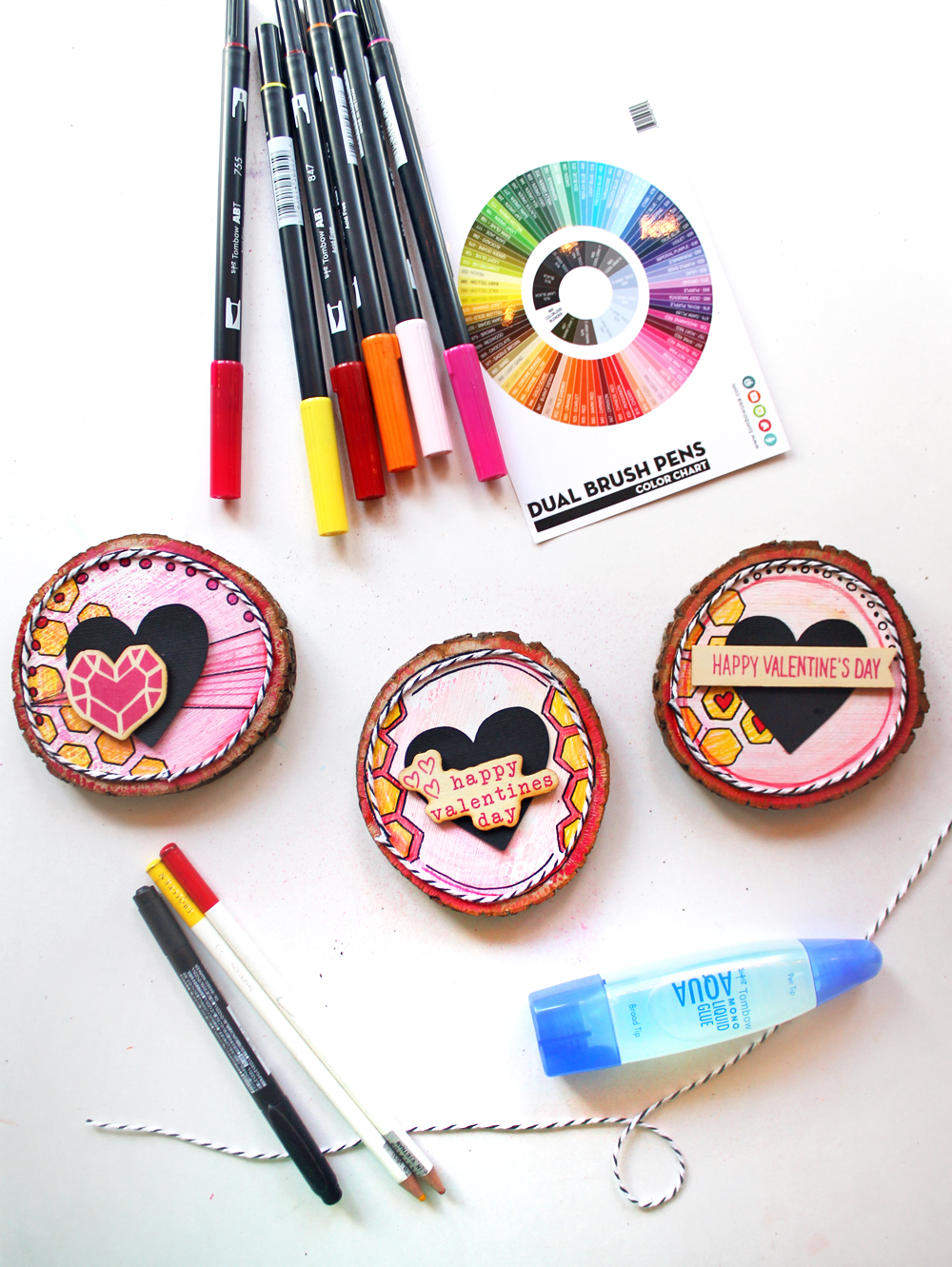 Those came together pretty quick for some easy Valentine's decor.  I'm now also thinking I could decorate the opposite side for Spring, so after Valentine's Day is past all I have to do is flip them over! So there's you another fun idea!
Thank you for stopping by today! Have you made any mixed media projects lately?