Hello crafty friends! I'm scrapbooking today and sharing a process video using some amazing products sent to the Tombow Design Team for National Scrapbook Day from our partners at DCWV, Paper House, Graphic 45, Amy Tangerine and Papercakes! I fell in love with the Oh Happy Life collection by Amy Tangerine and will mostly be using those products with my staple Tombow Adhesives.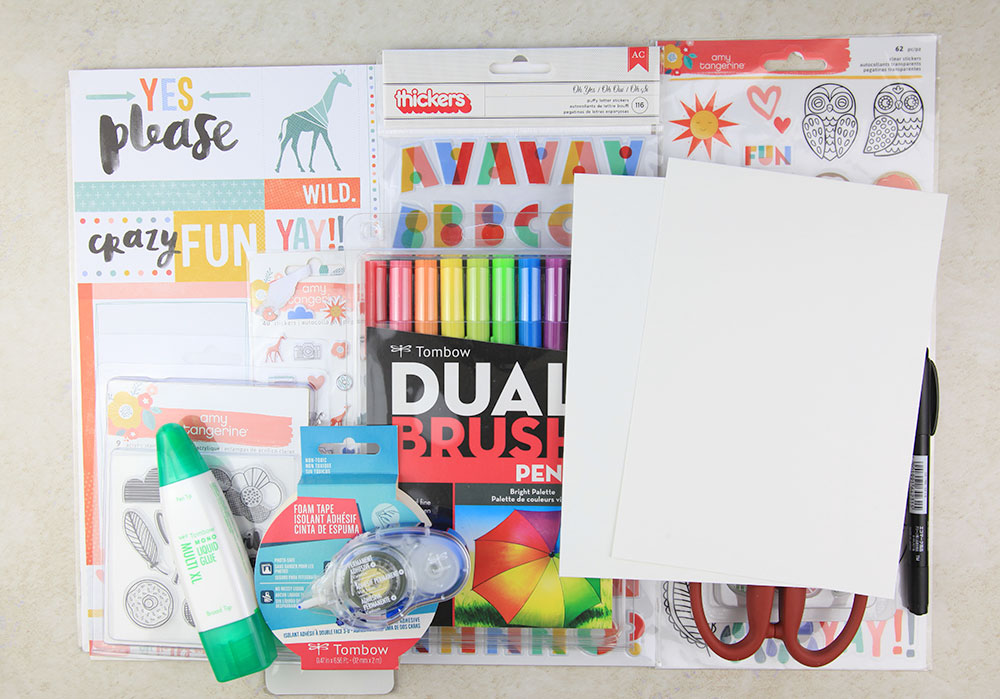 Click on the video box below to watch the YouTube video or click here to head over to YouTube and watch in HD.
Today I created a two-page scrapbook layout, but it is a mini layout of sorts. Each page measures 5.5 by 8.5 inches. This smaller size makes it easier to design your spread. I fell in love with this laser cut paper by Amy Tangerine and knew that I had to use it! To bring out the white design, I layered it on top of a watercolor paper with soft blended colors. I then used Tombow's Foam Tape to raise the flowers and add dimension to my layout.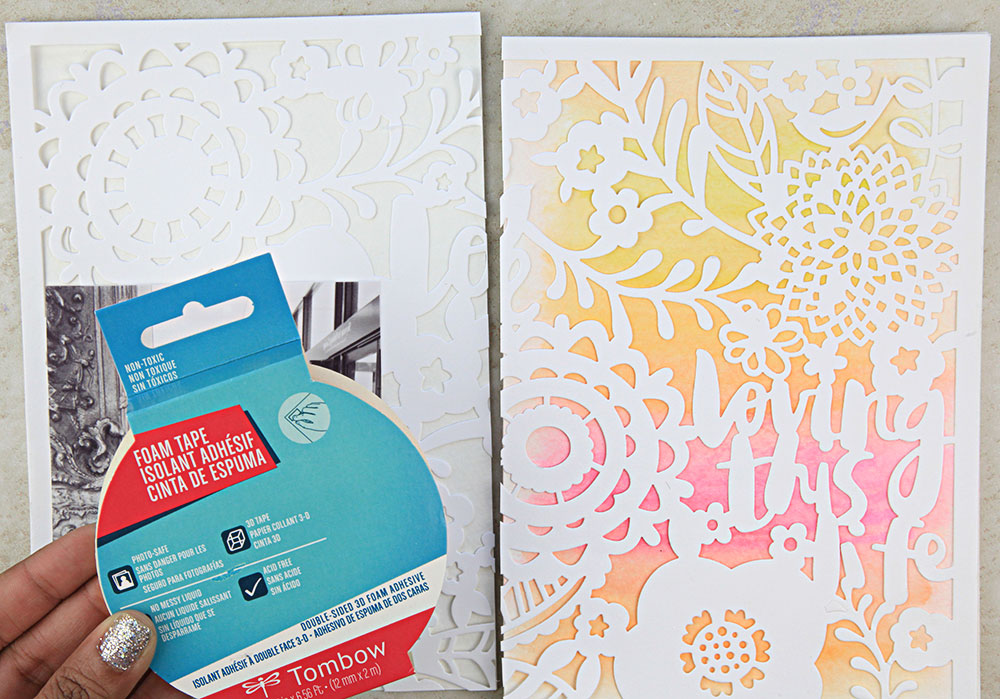 For my journaling, I added my words directly onto the photo itself with the MONO Twin Permanent Marker. This pen writes nicely on glossy photo paper and dries quickly. It's a great black pen for any scrapbooker.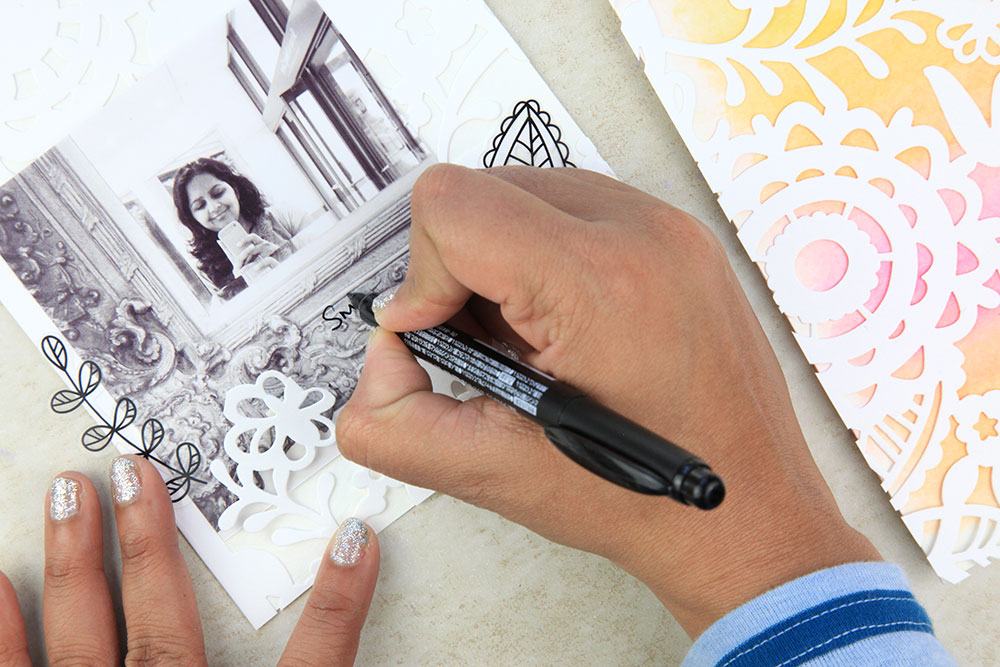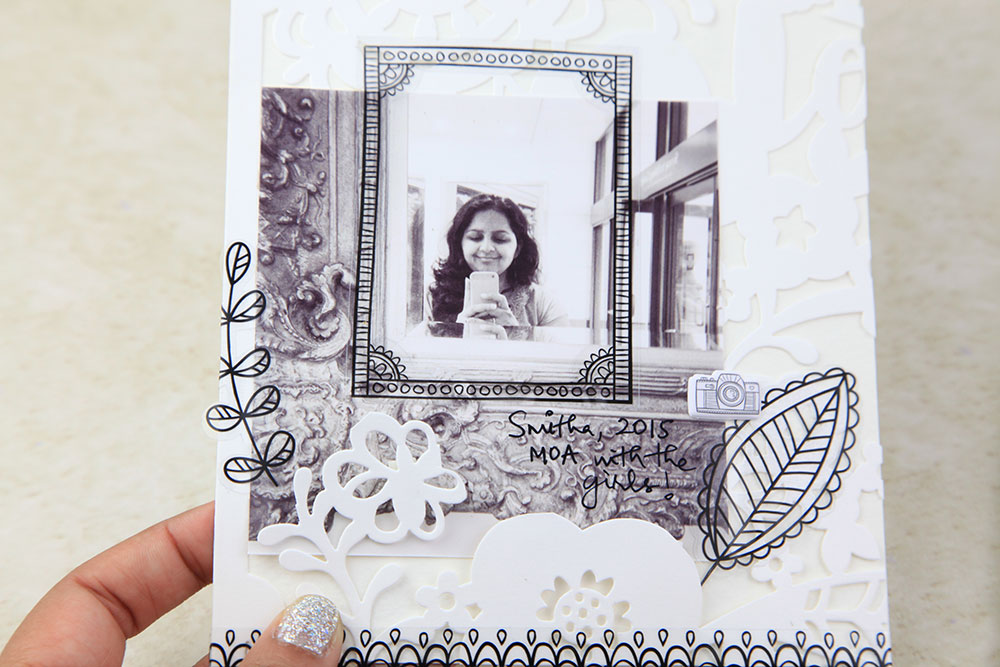 I also added a few rubber embellishments using the Tombow MONO Multi XL Liquid Glue  to adhere everything down. This glue dries clear and has been a favorite of scrapbookers for years now!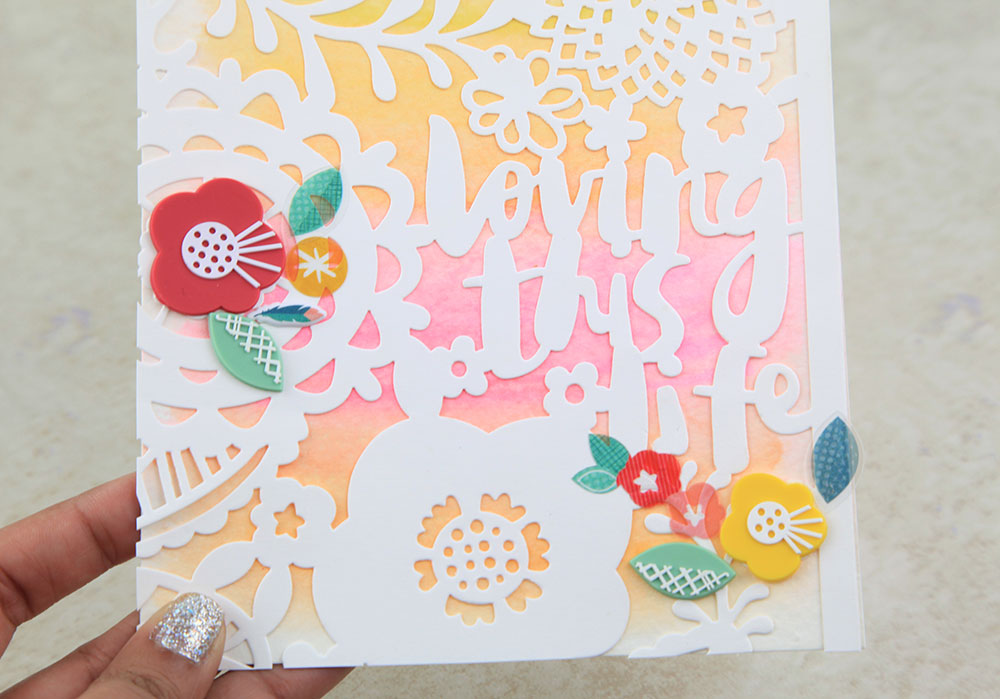 And here is a look at how my layout turned out. I purposely created a contrast of black and white on one side and bright happy colors on the other. Scrapbooking can be as artsy as you want it to be and I love to make my layouts colorful but with something for the eye to focus on. Like here I added a doodled picture frame around my photo and that defines that area much better. Let me know in the comments below what you would do with this laser cut paper design? I can't wait to hear!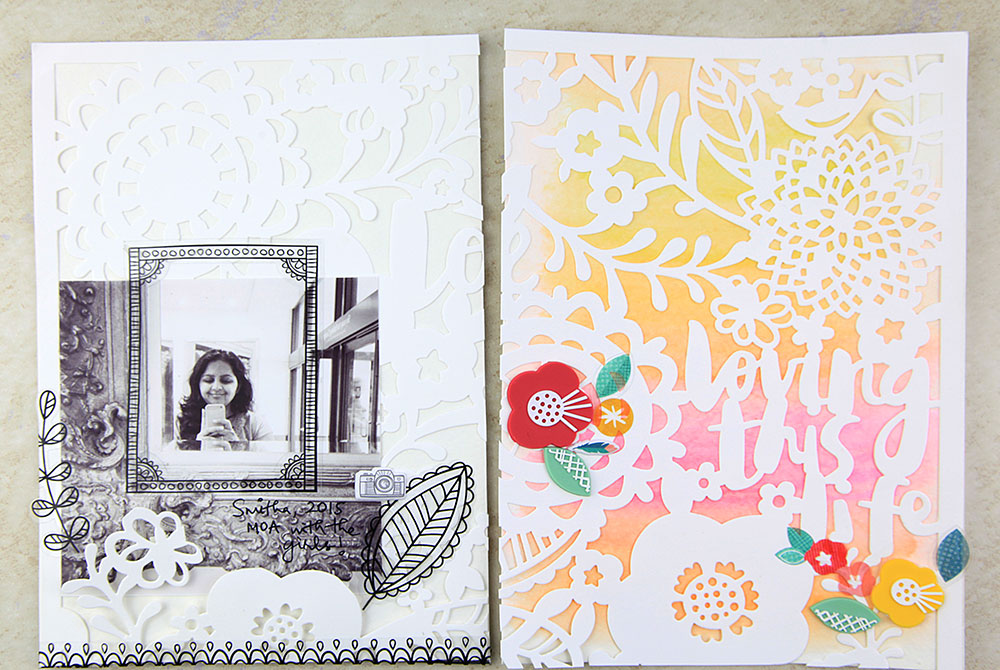 I hope you get scrapbooking too this week! Happy Crafting!