It's pack to school season. Yes, I said pack because I'm going to tell you what Tombow items you need to pack to start this school year on the right note! This is Jennie and I LOVE back to school time! It was like an early Christmas in my house. I love the smell of new school products in the morning. Get your prettiest notebook ready because this is a list you need to copy!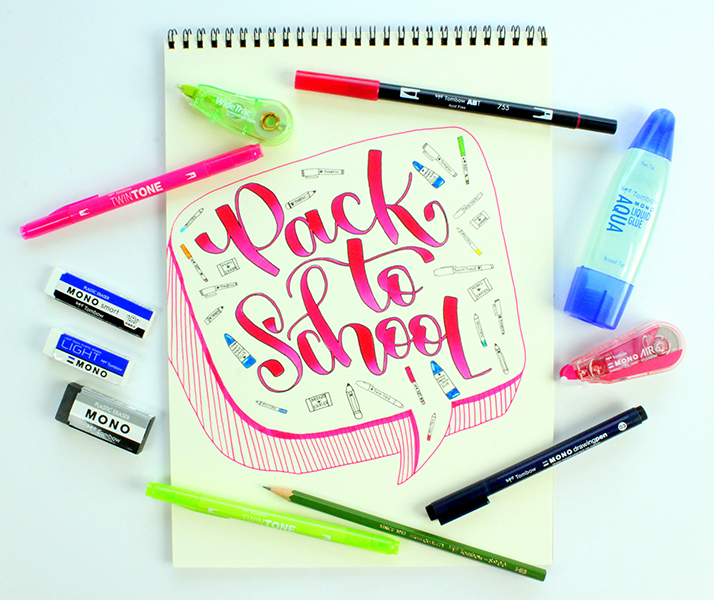 1. TwinTone Dual Tip Markers
Tombow TwinTone Dual Tip Markers: Where were these when I was in school?! My notes would've been AMAZING! You can use the fine tip to write and the broad tip to underline or add special accents. They don't bleed through most papers!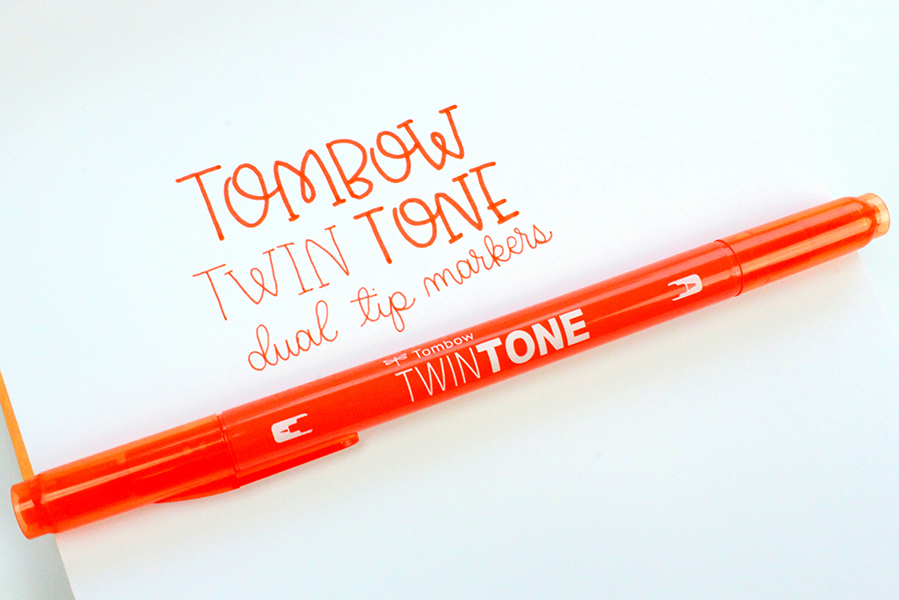 2. Pencils
Did you know that Tombow has been making pencils for more than 100 years?! They are THE pencil to use in Japan! But if you are a little new school you might like mechanical pencils like the Tombow MONO Graph Mehanical Pencil or the Tombow OLNO Mechanical Pencil. The OLNO comes in a bunch of different colors! If you are old school with a twist, Tombow Ippo Wood Pencils might be for you! They are regular wood pencils, in COLOR!
3. Erasers
Tombow just released a wide variety of erasers. My favorite is the Tombow MONO Eraser in the jumbo size and the MONO Smart Eraser for very tiny details! If you like pen-style erasers, check out the MONO Zero Erasers. I prefer the rectangular to write and the MONO Zero Round for art. For pen-style with a colorful applicator, try the MONO Knock Eraser!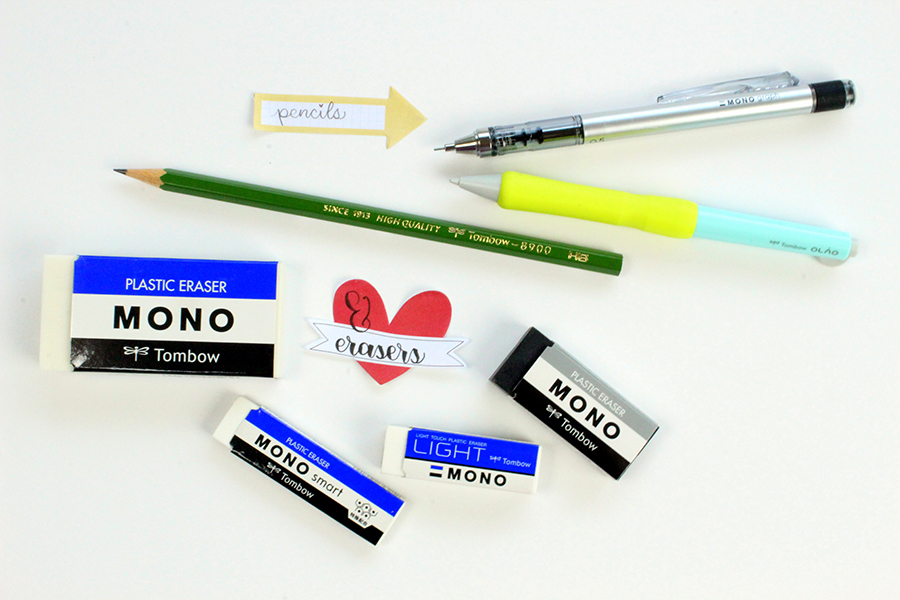 4. Pens
Pens are the addiction of every stationery fan! Are you are rollerball fan or you go direct to the ballpoint?! We have all these options and even fountain pens! These are 3 of my favorites (don't tell the others)! The Tombow ZOOM L105 is a classy yet fun rollerball pen. If you are feeling extra fancy, then you need the Tombow ZOOM 505SW – the cap is encrusted with Swarovski® crystals! And the ink is as gorgeous as the crystals! I couldn't leave the new kid on the block out! The NEW Tombow MONO Drawing Pen 03 is my new favorite for journaling!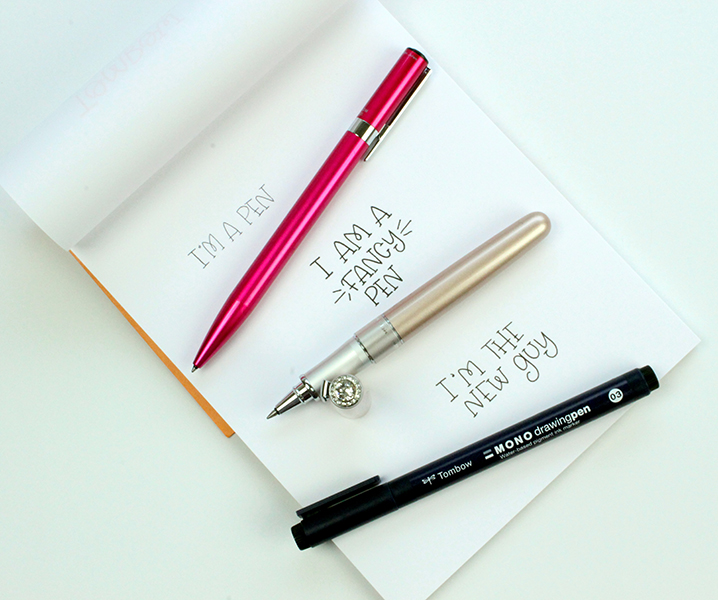 5. Highlighters
Tombow TwinTip Neon Highlighters are about to become your new best friend. The fine tip writes as perfect as a TwinTone Marker but with the other tip you can highlight the way you would with any other highlighter. In this photo my camera focused too much in the highlighters that didn't capture the true color of the ink. But you read neon in the title and neon is what you will get!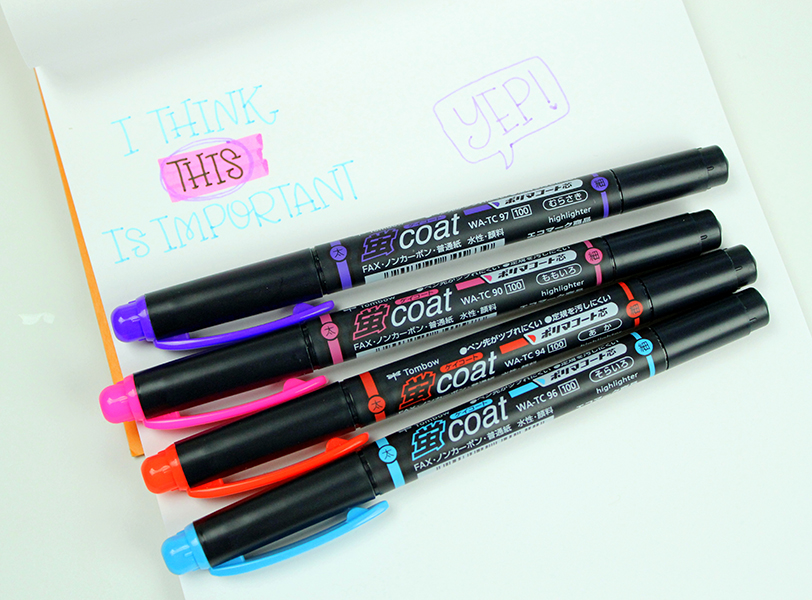 6. Correction Tape
If you want the best of the best correction tape, choose Tombow! These are my three favorite: the Tombow MONO 2-Way Correction Tape is my fave because it also has an eraser. The newest one is the Tombow MONO Air Correction Tape. My handwriting is pretty big so I keep a Tombow WideTrac Correction Tape in my planner pouch! I also like to use it while I'm writing on my typewriter. Since it's wide it will catch whatever I want to fix without taking the paper out! #lazyhack Ironically, the WideTrac is a pretty compact correction tape.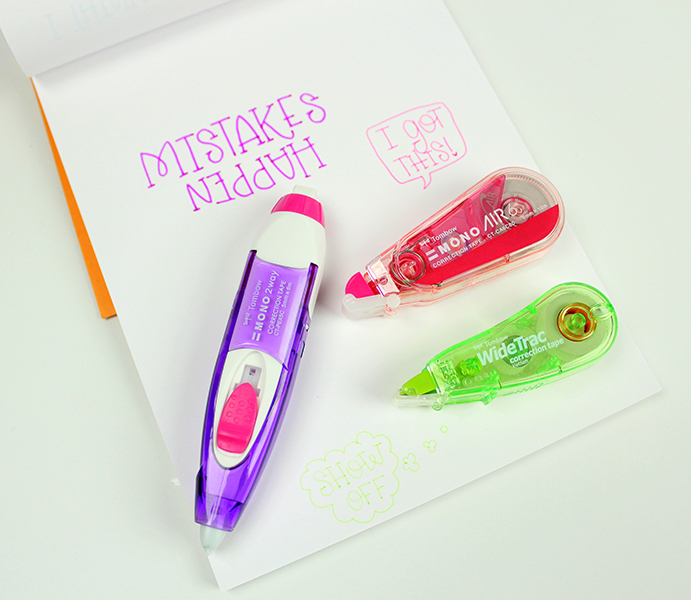 7. Liquid Glue
When my daughter started using glue I would let her use whatever she wanted. She used the Tombow MONO Multi Liquid Glue, which dries tacky so everything would stick to the paper. Now, she uses the MONO Aqua Liquid Glue. This glue dries without leaving a residue. It's also clear so you won't see evidence of them using a whole bottle to glue a tiny dot. This is definitely my daughters' favorite glue!
8. Glue Tape
If you are older, you are probably ready to graduate from liquid glue. It's time for a runner. Tiny but mighty, like me, the Tombow Mini Power Glue Tape is small and perfect to throw in your pencil pouch! It's also pretty hardcore so it will hold your items in place!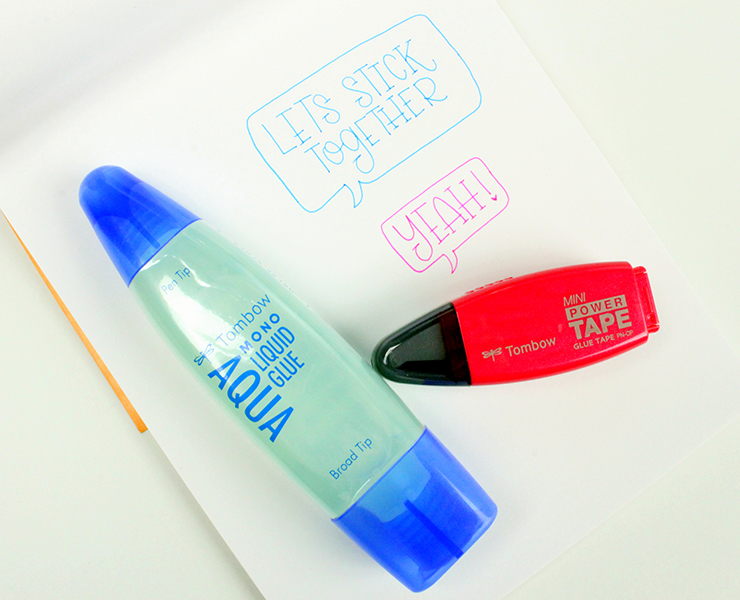 9. Tombow Dual Brush Pens
It's proven that seeing text in color helps you remember important details. It's also great for highlighting and underlining. Doodling is also very helpful when you have difficulty keeping your hands still. That way you can concentrate and even make your notes pretty and bright! Tombow's Dual Brush Pens are perfect for adding color to notes!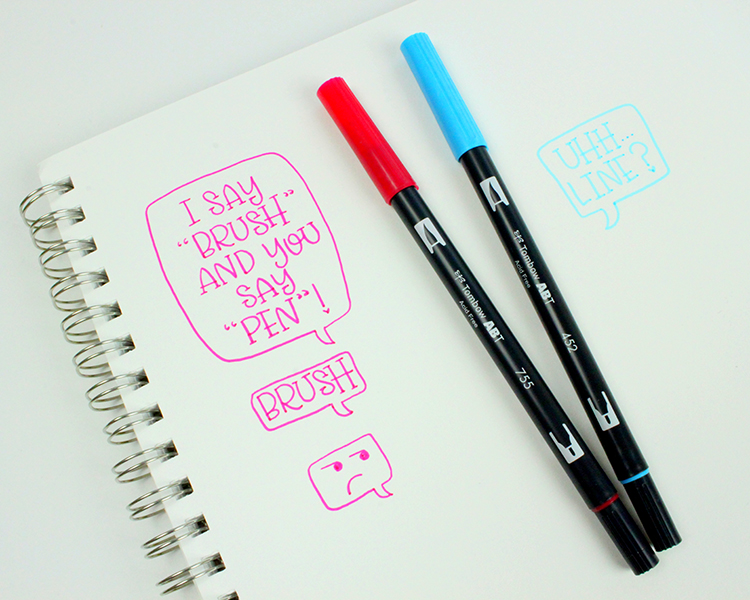 10. Tote Bag
In the Tombow Storage Tote, you are going to keep the 9 items I mentioned before! This tote is perfect for my planner people! It has mesh pockets on the sides and inside the tote. A big front pocket and re-attachable dividers to organize your tote inside! Can you see my Happy Planner looking comfortable inside the tote?! She is in good company! 🙂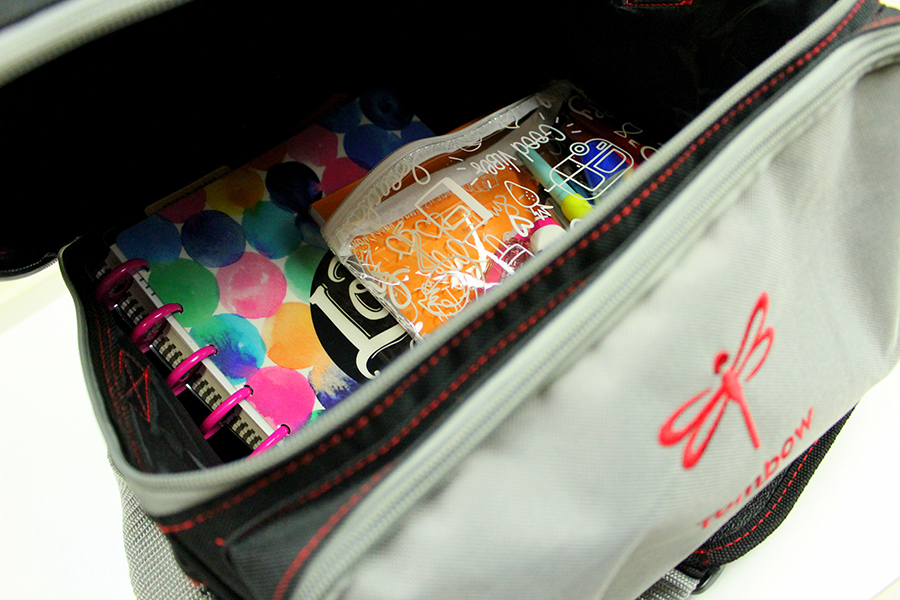 School supplies inspire me so much I made this little doodle! I used the NEW Tombow MONO Drawing Pen 01 for the doodles and the 755-Rubine Red Dual Brush Pen for the letters. No blending, it's all pressure! I outlined it with the Tombow MONO Drawing Pen 03.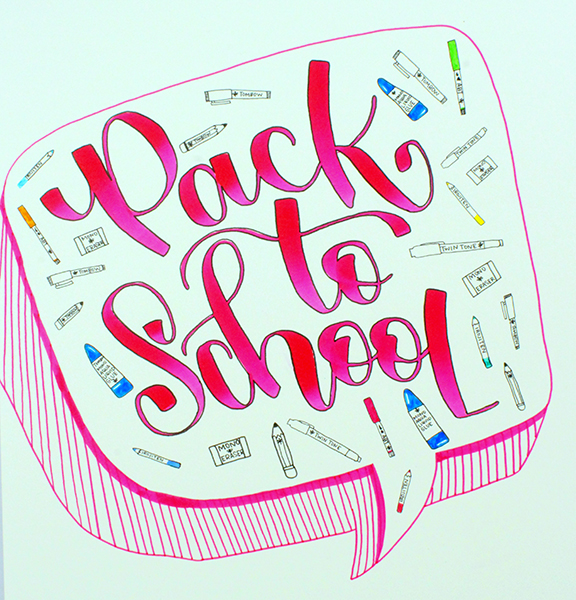 You got all the details! Are you ready for this pack to school season?!