It's Marie Browning here today using my new Cricut Explore Air 2 that Cricut so generously sent to me and the rest of the Tombow Design Team.  I have never used this type of cutting machine before. I'm used to my hand-cranked, die-loading machine for cutouts, so today's post chronicles my beginners' adventure with a Cricut, which I will share with you. Spoiler alert: It has a very happy ending!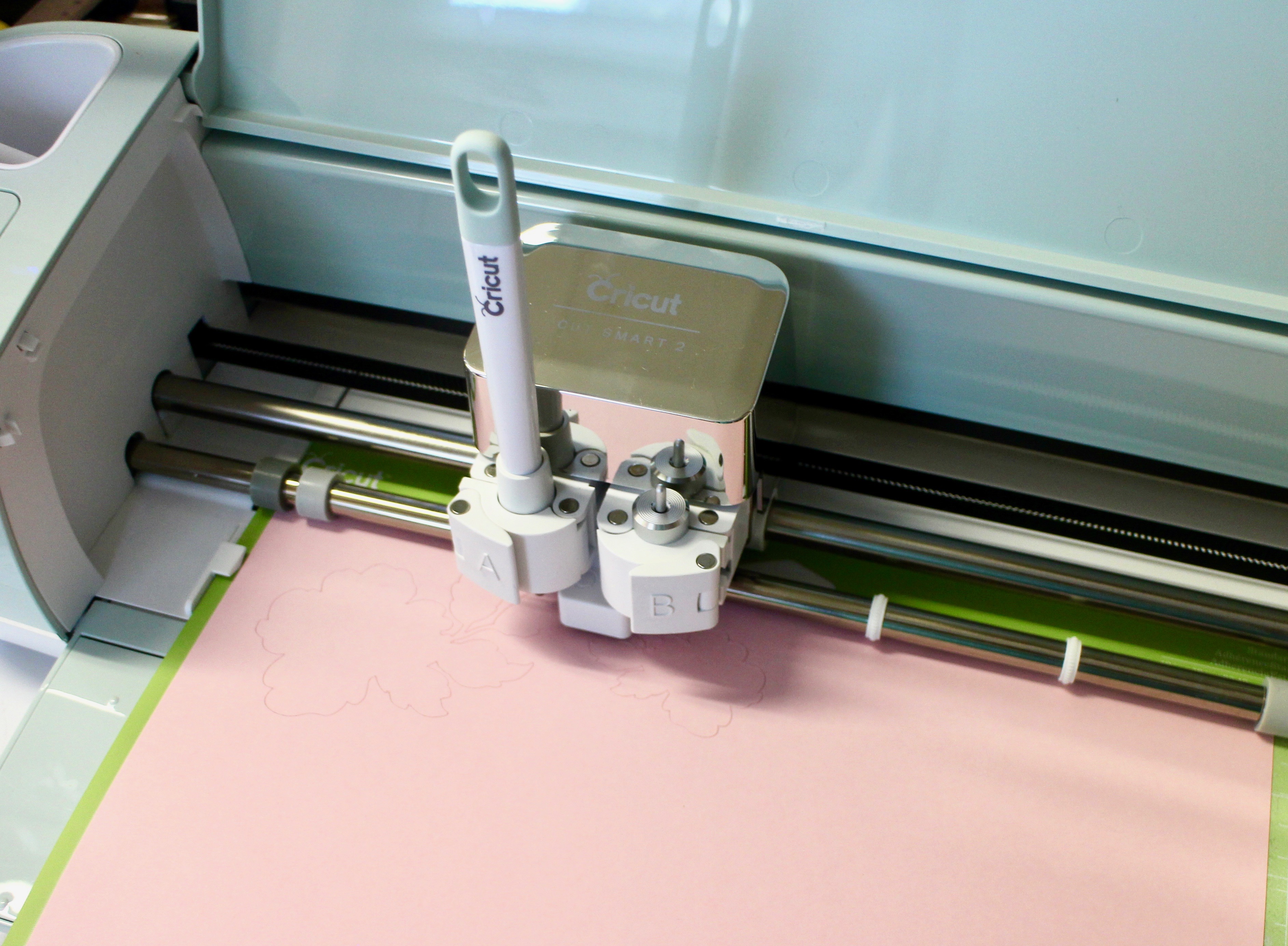 If you want to learn something, hire an expert. So the first part of this adventure had me hiring Sharon of Craft Delight to help me get started. She was a tremendous (and patient) teacher and helped me through the basics. Scanning and creating a file so I can cut my own images and using the Cricut Design Space. Guess what? It was easy! I was amazed at how well I could navigate and use the images on the Cricut Design Space. Sharon did help me get over that initial trepidation and got me making projects right away! Here are the cut components of my very first project, a beautiful Anna Griffin's Card from the Cricut Design Space. I added a hand lettered 'Thank You' on the decorative panel with a Tombow Fudenosuke Calligraphy Pen and added a border with the new MONO Drawing Pen.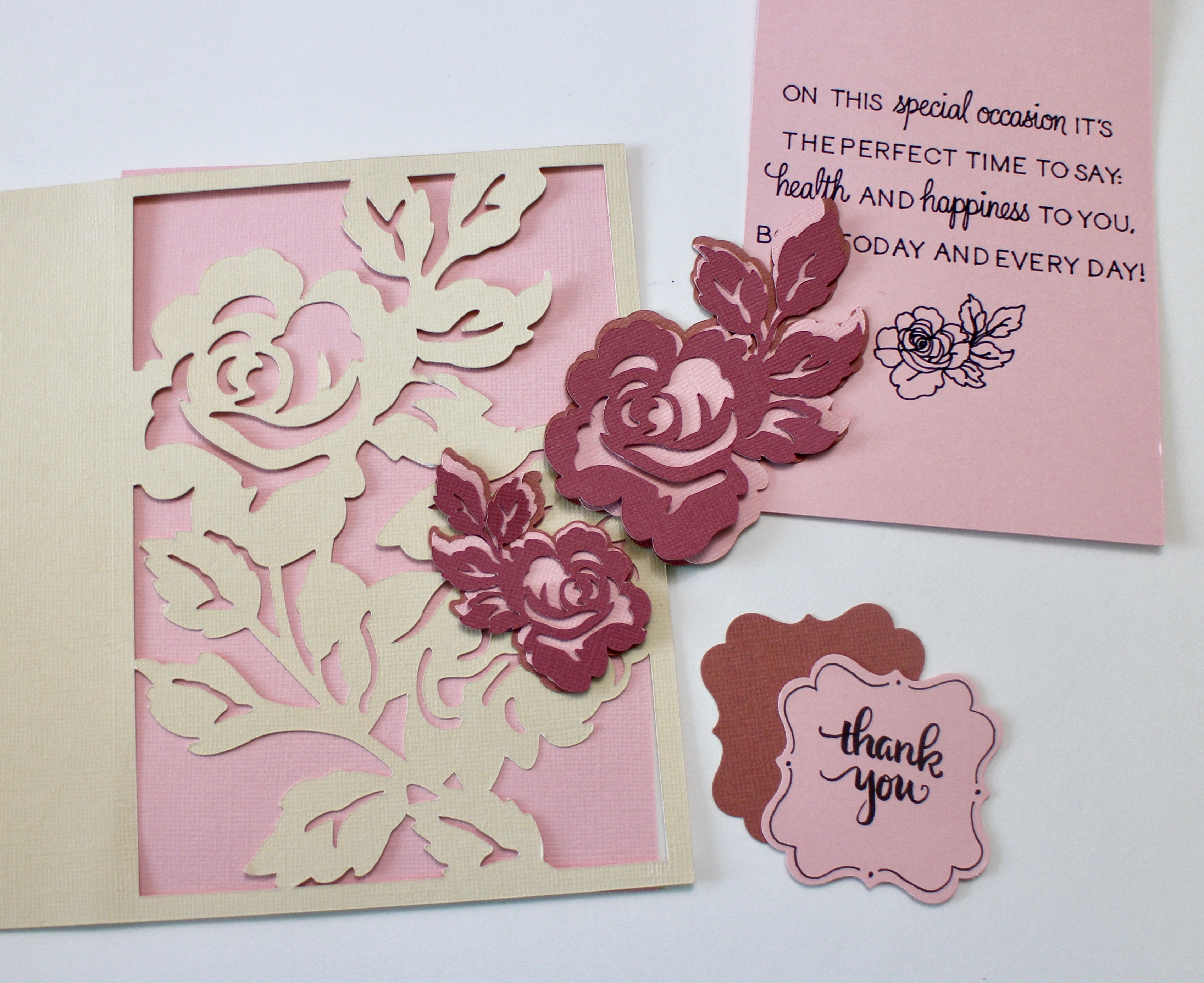 Choose the best products
For putting the card together I choose the MONO Dots Adhesive Runner and the Foam Tabs for dimension.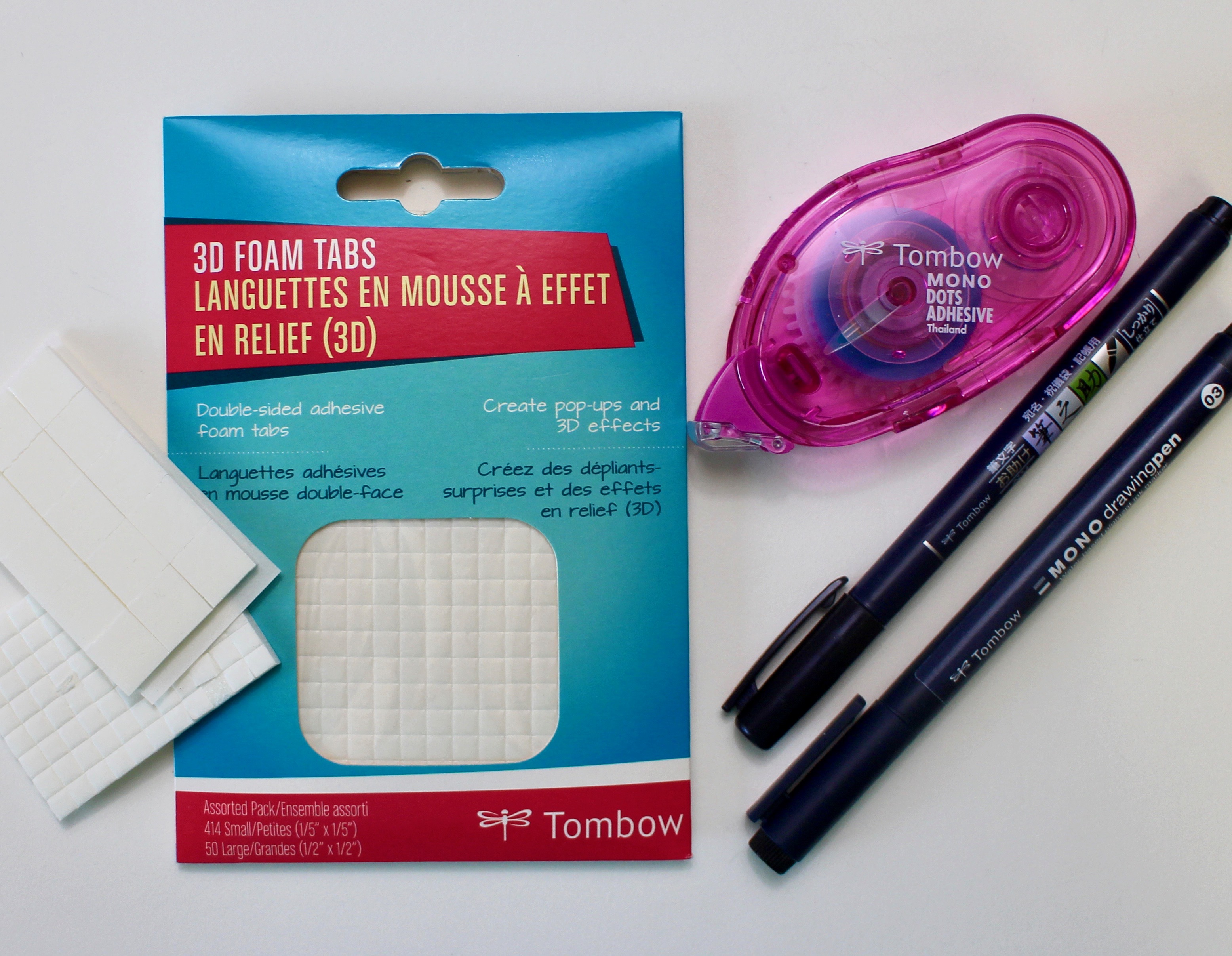 I really love the MONO Dots Adhesive Runner for adhering intricate, delicate cuts.  As you roll over the cut, the adhesive lays down only over the paper pieces, therefore no glue in-between the cuts, making for a very clean application! It makes sure all the small bits are adhered down firmly.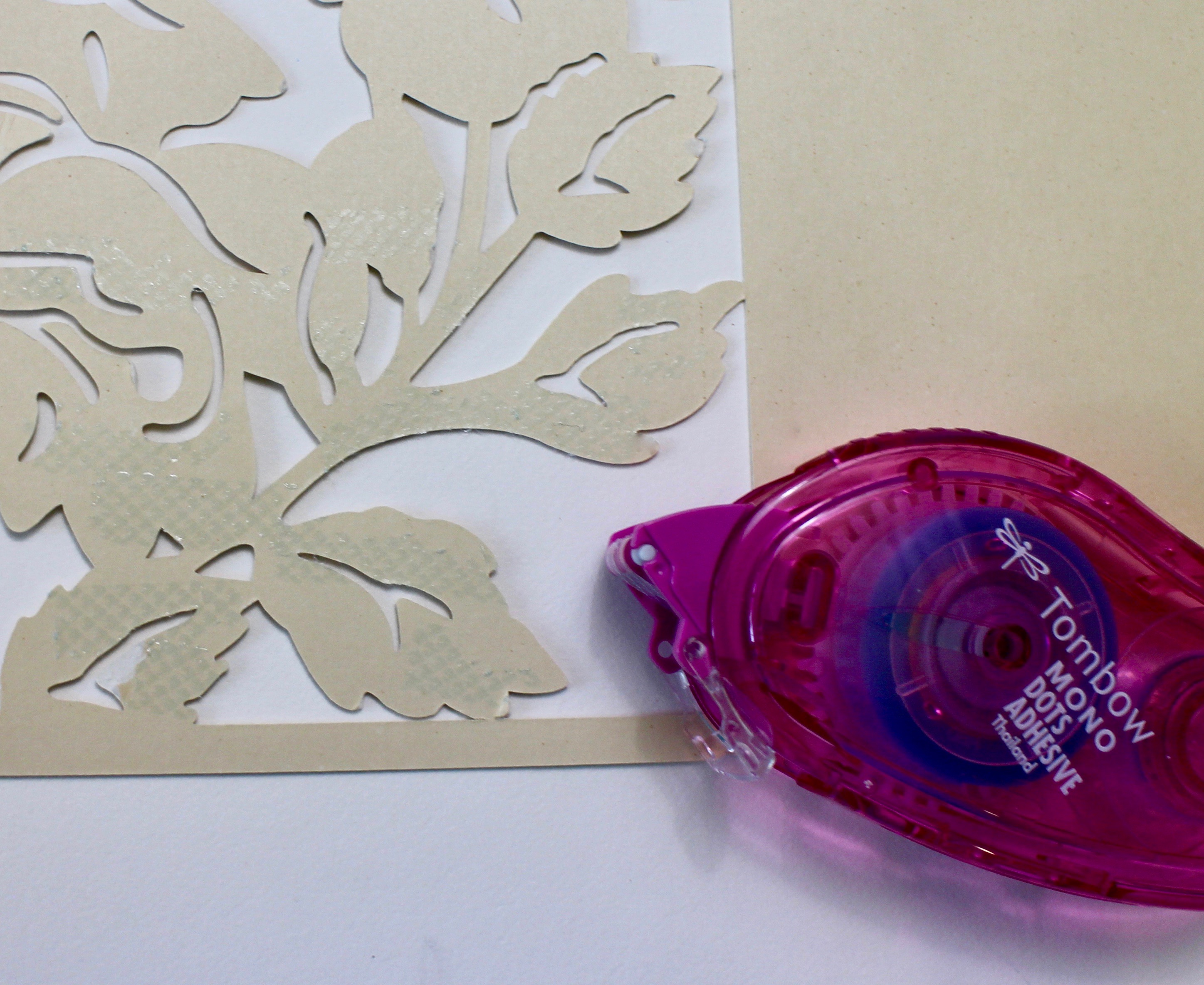 Foam Tabs for Dimension
This card had components that were raised off the paper for a lovely dimensional layered look. The Foam Tabs were perfect for this! You can even cut them smaller when on the backing paper for more intricate spaces. The quality foam bounces back, so no worries about the tabs flattening out in an envelope going through the mail!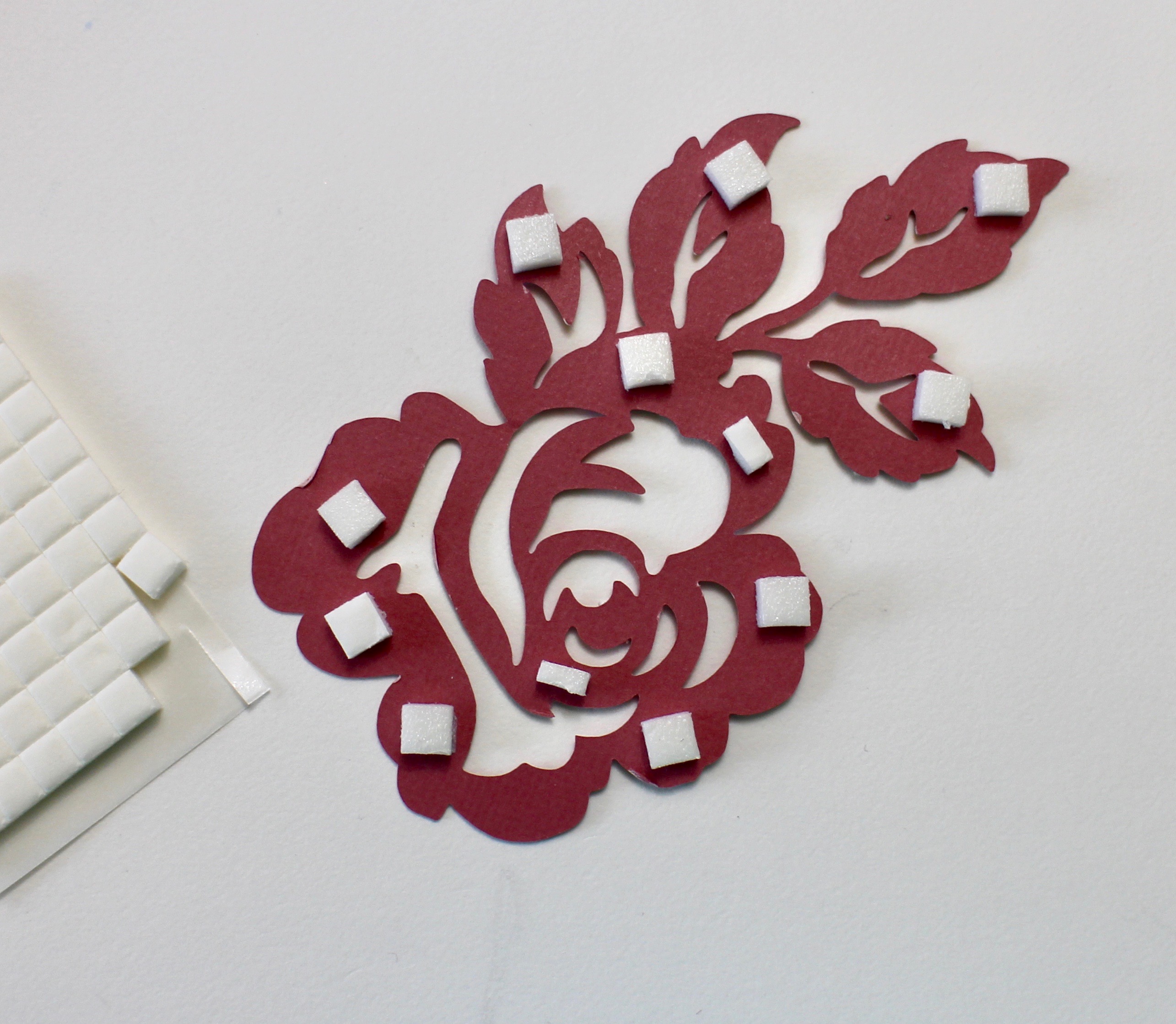 Ta Da!
Here is the results of my first adventure with a Cricut machine! I was really happy how easy the machine was to use and produce a beautiful project! Thank you Cricut, so many opportunities are now open to me. I also hold you responsible for capturing my time – cutting with the Cricut is very addictive!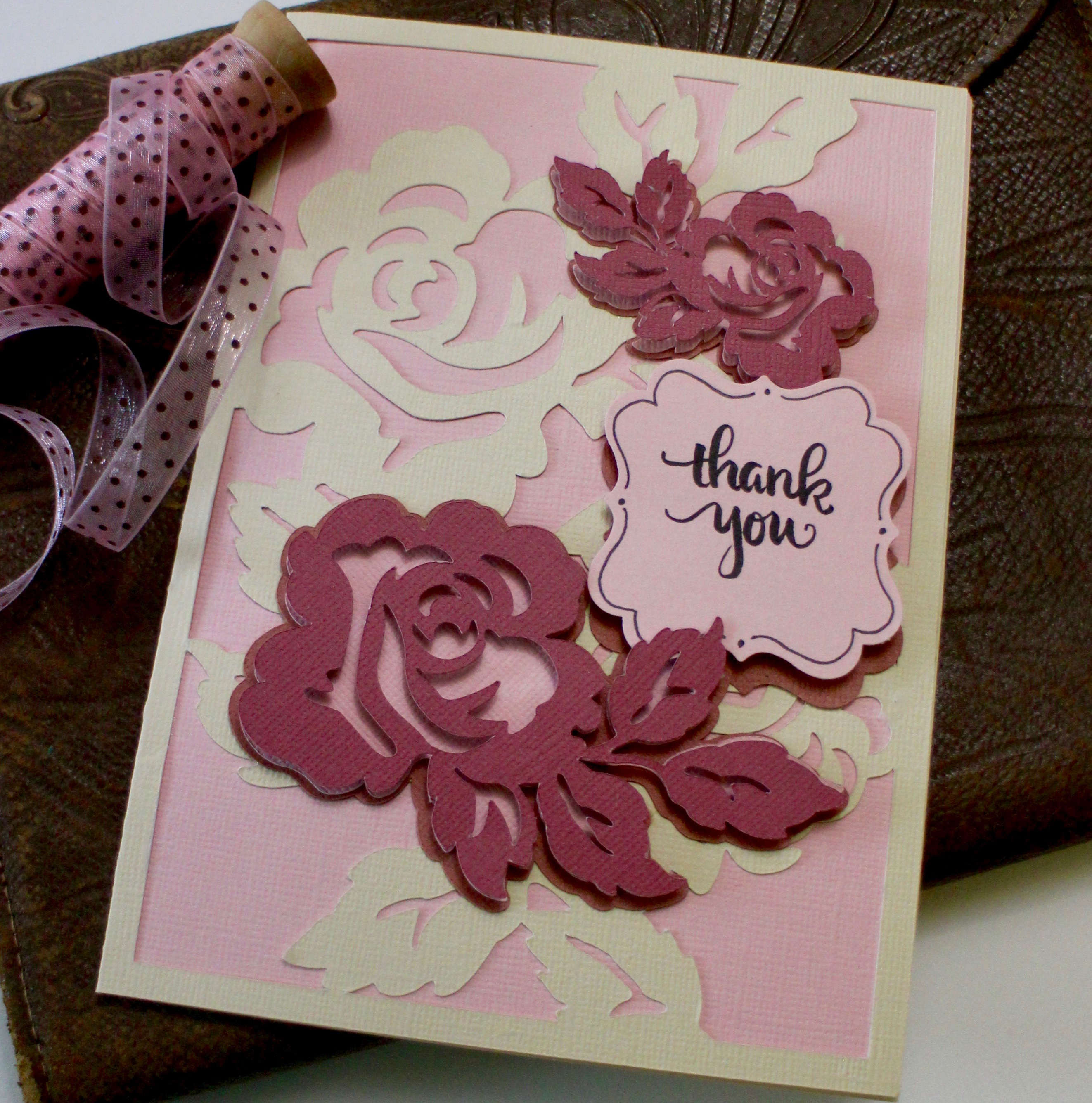 I didn't stop at one card, I immediately went and created another project! This card was printed using the Cricut and then colored with Irojiten Colored Pencils.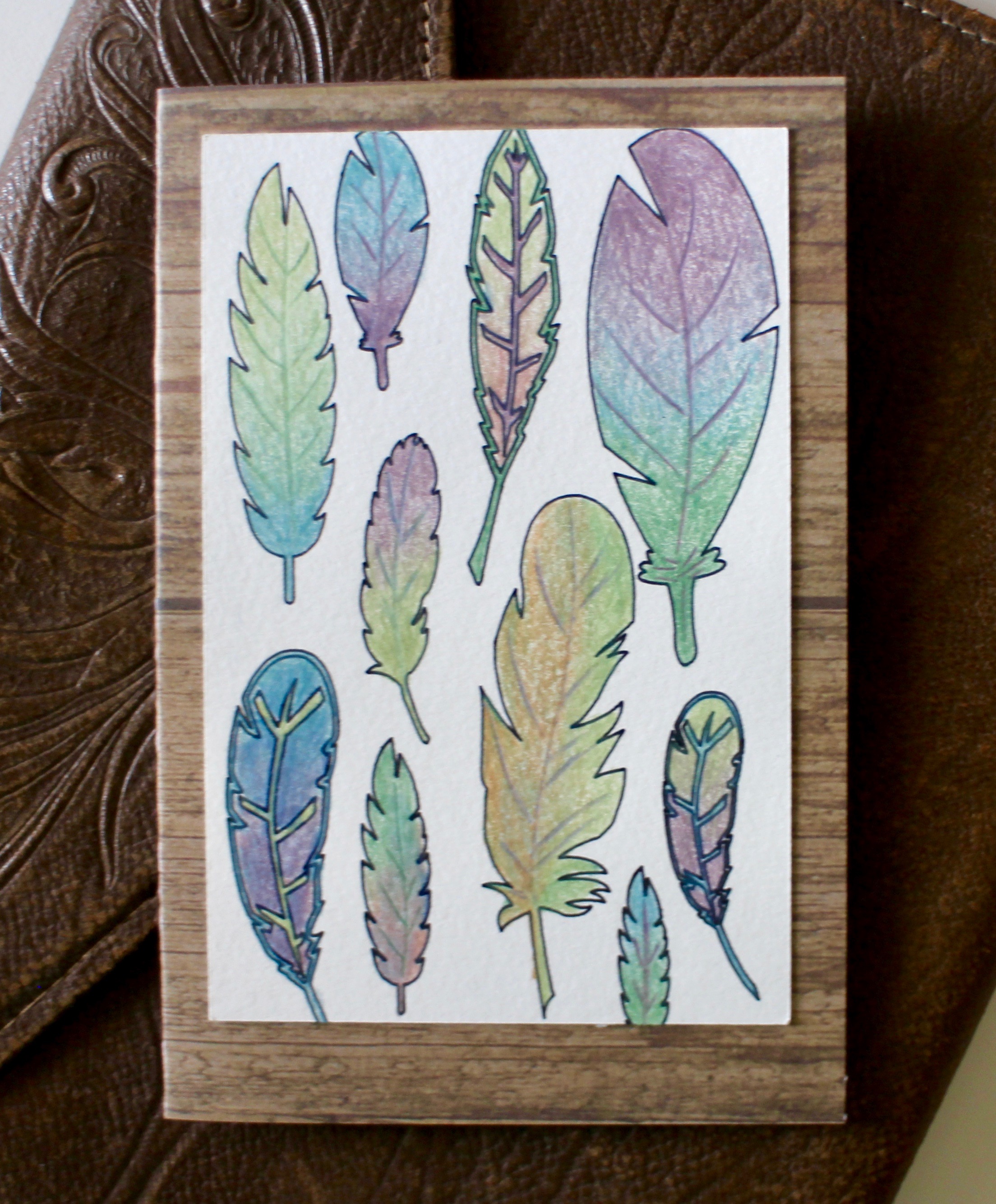 Thank you again Cricut for the adventure, the first of many to come! And of course Tombow, who produces the best adhesives to help me along this creative journey!