Hey, lovelies… it's Lauren of Renmade Calligraphy here to share my top 3 Tombow Gifts for Letterers. Tombow has many amazing products perfect for lettering artists, but I'm sharing three that I use all of the time and think would be great as a unique gift or a fun stocking stuffer!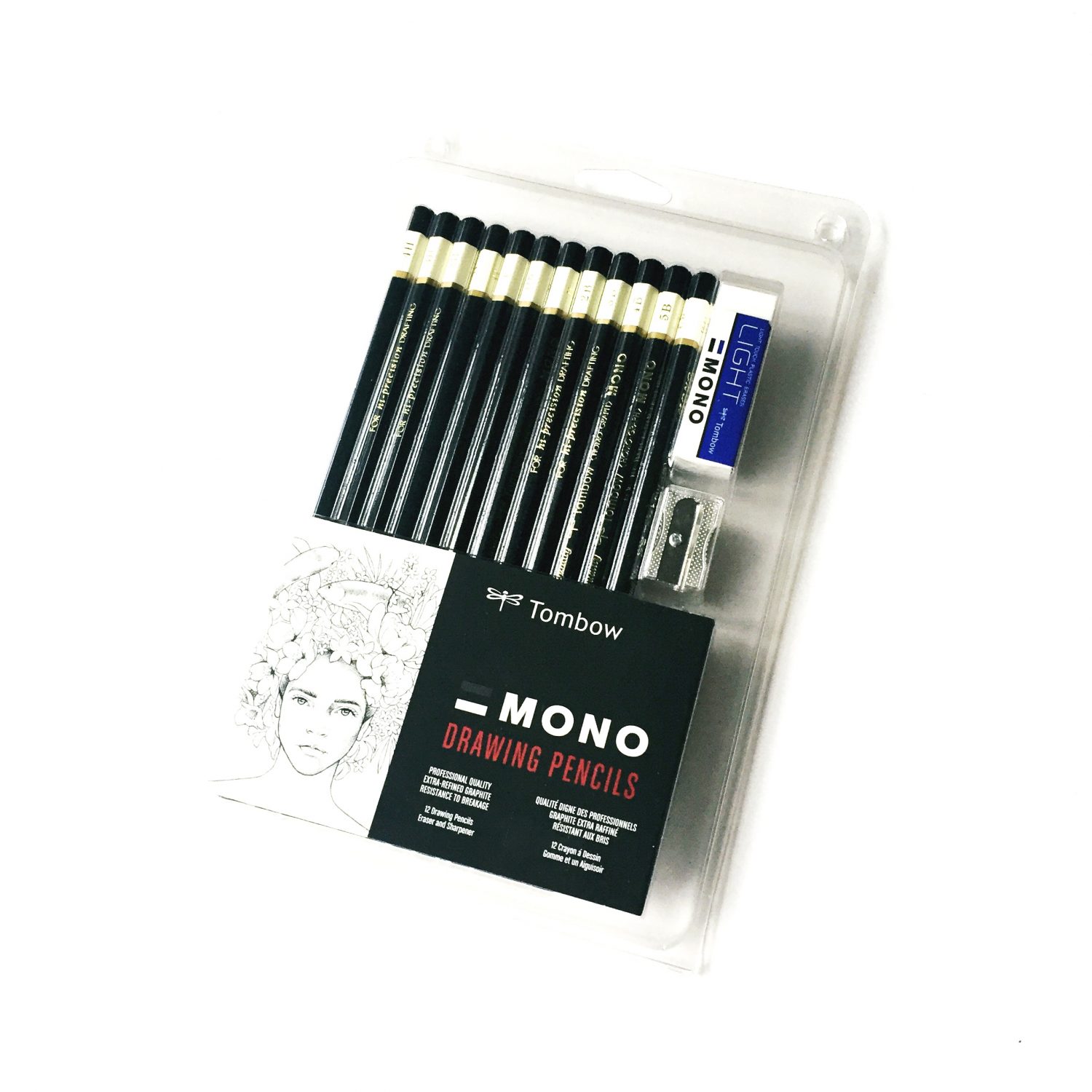 The Tombow MONO Drawing Pencil Set comes with 12 Tombow MONO Drawing Pencils in a variety of grades ranging from 4H to 6B. This set also comes with a MONO Light Touch Plastic Eraser and a metal pencil sharpener.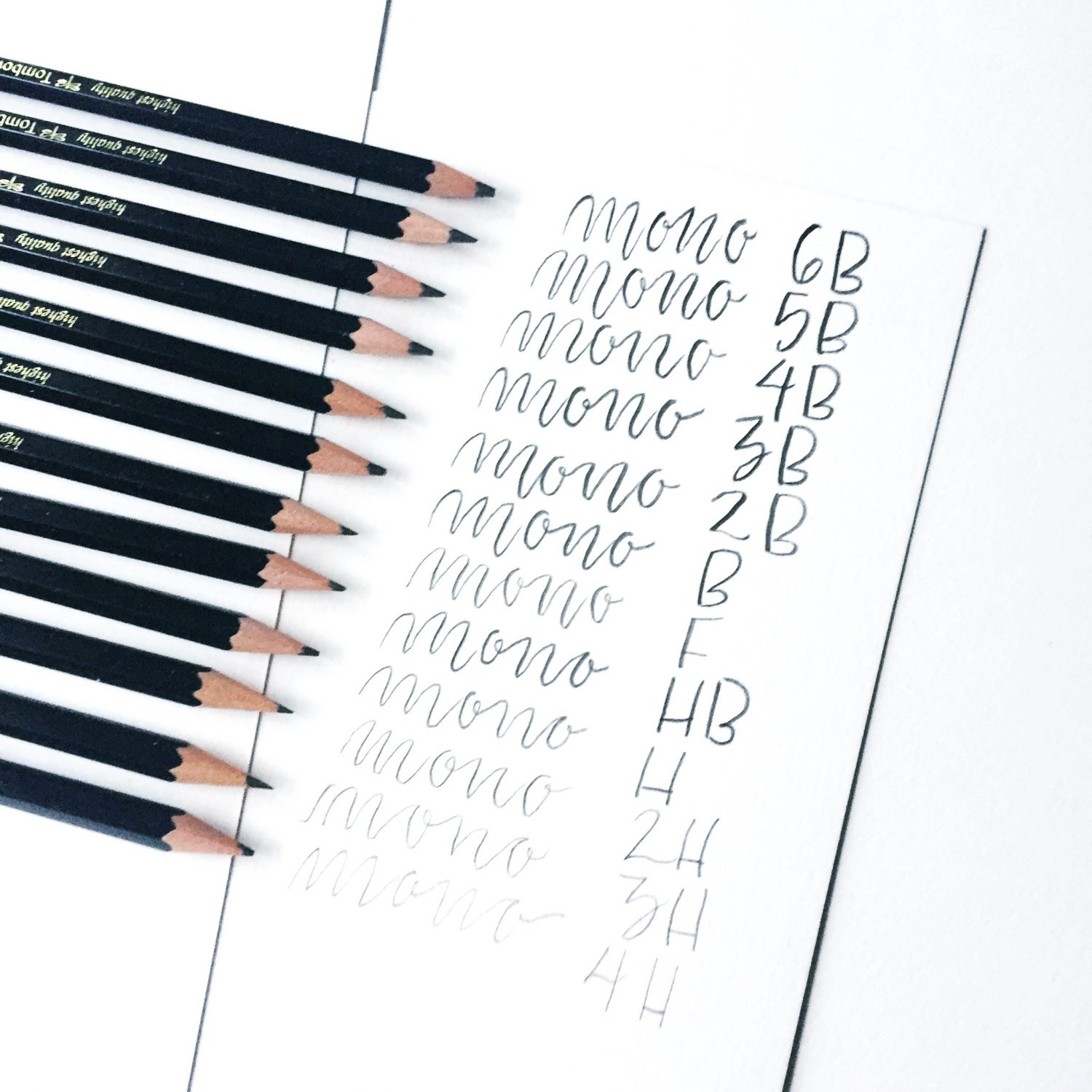 The MONO Drawing Pencil Set is such an amazing deal and a great way to get these high quality pencils as a full set.  Each grade of pencil is amazing and differs in how soft/dark or light/hard the lead is. The lighter leads (4H-HB) are great for sketching before adding ink to a final piece of lettering.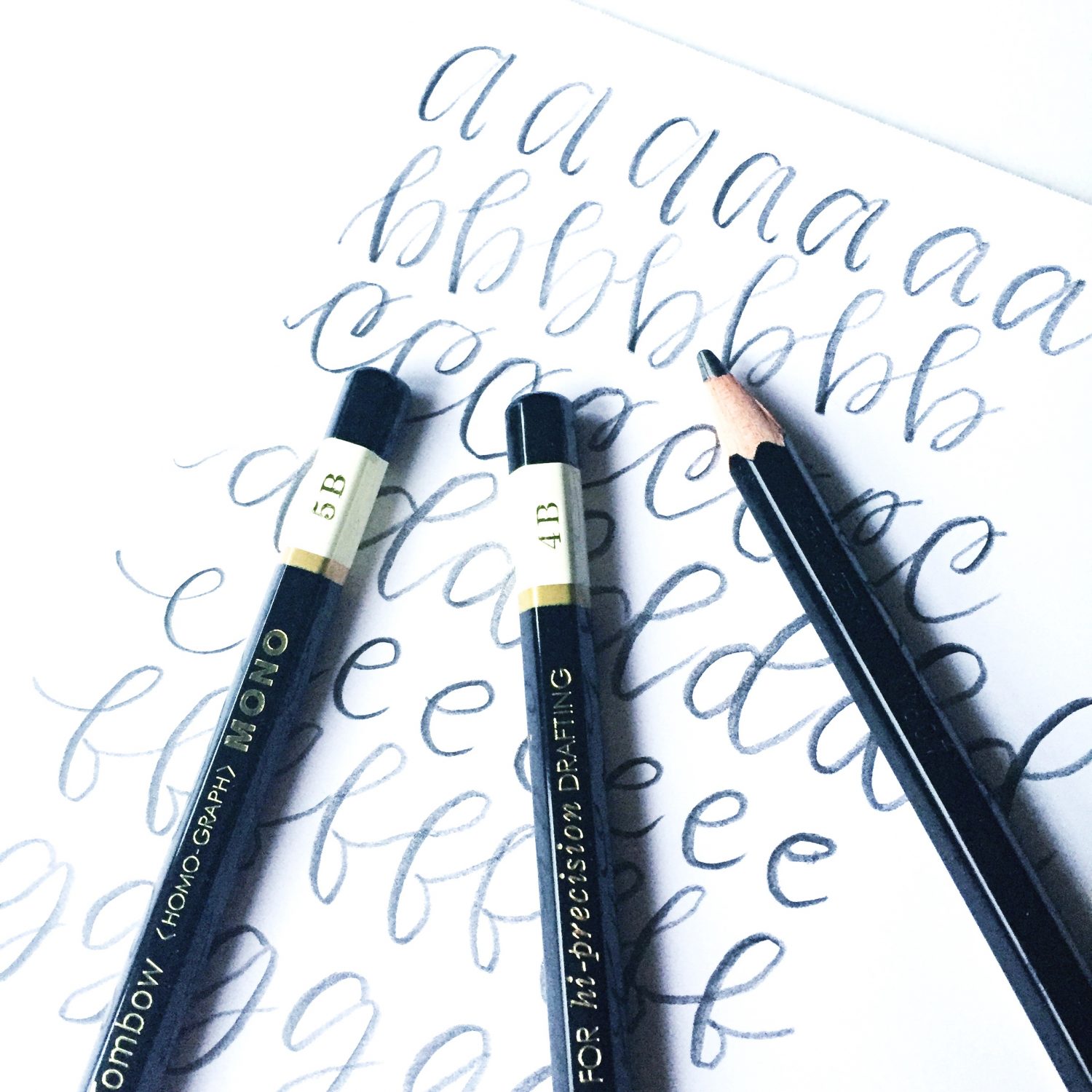 The softer grades (B-6B) are great for practicing the presssure that needs to be applied when creating brush calligraphy.  When writing with the MONO Drawing Pencil, you can apply pressure to create thick downstrokes and lighten pressure to create thin upstrokes.  The MONO Drawing Pencils are great for beginning and experienced letterers to use for lettering practice.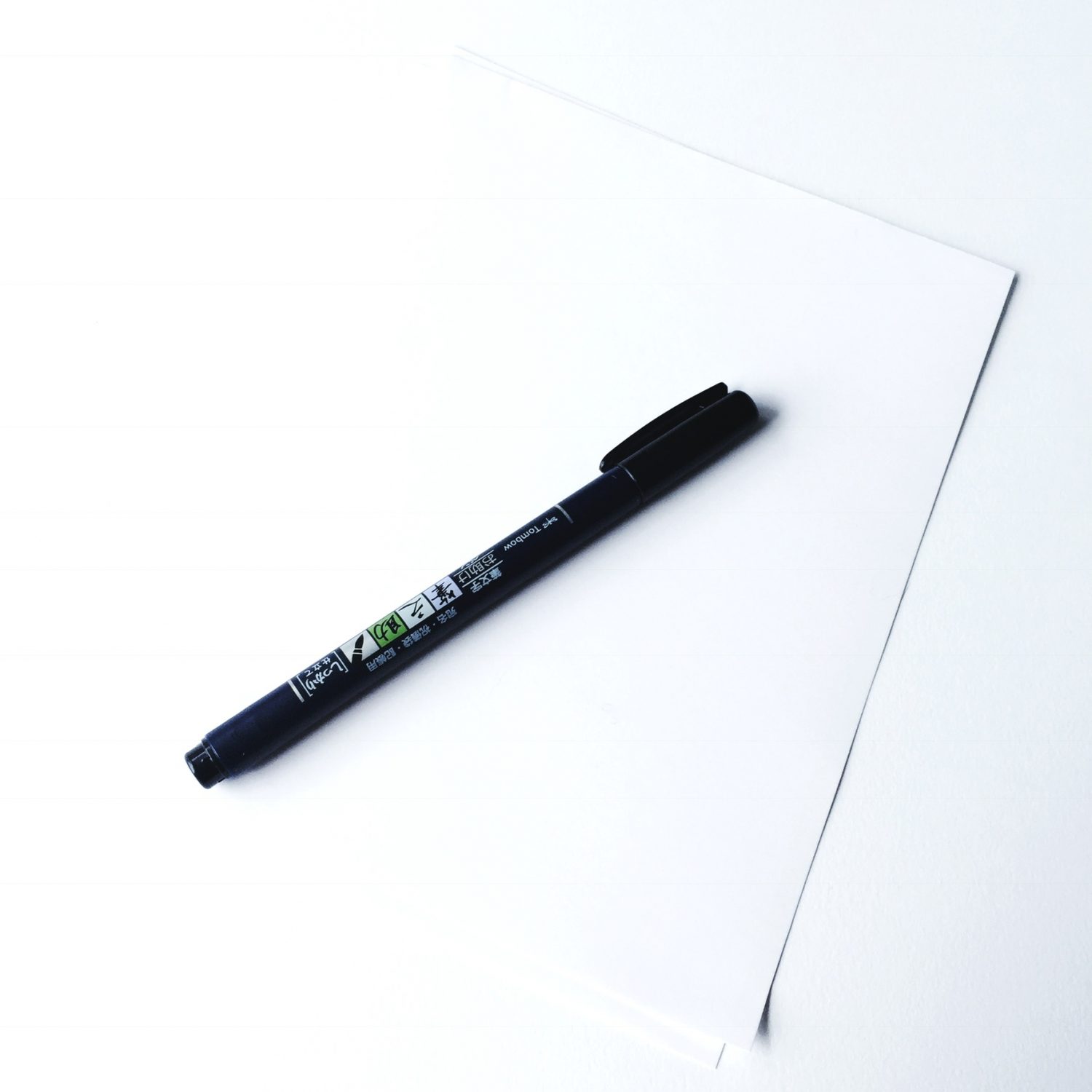 The Tombow Fudenosuke Hard Tip Brush Pen is a small brush pen that has black ink and a less flexible tip. This makes it easy to control when creating brush calligraphy.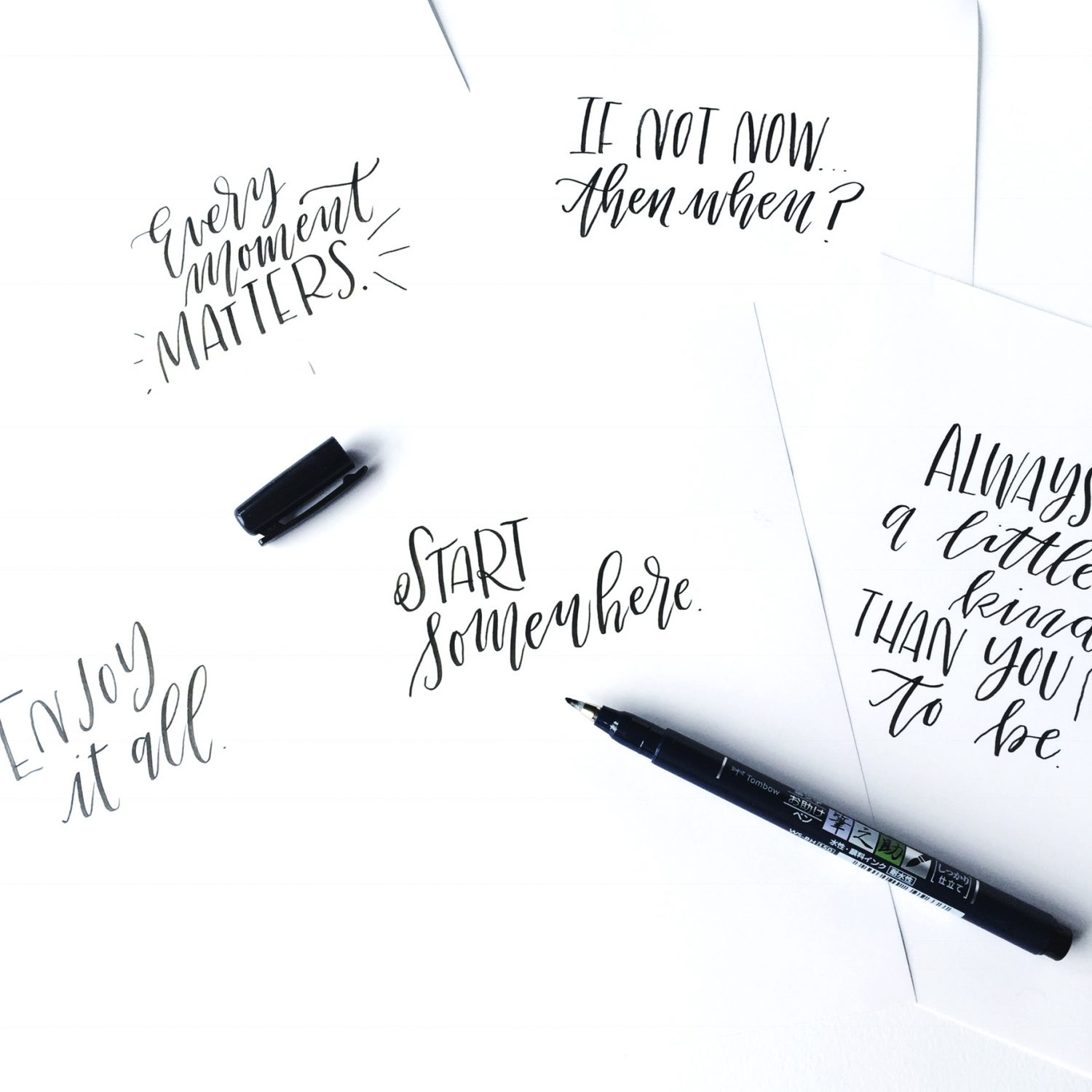 The Tombow Fudenosuke Hard Tip Brush Pen is my go-to brush pen whenever I'm lettering a quote or addressing an envelope. It would make the perfect stocking stuffer!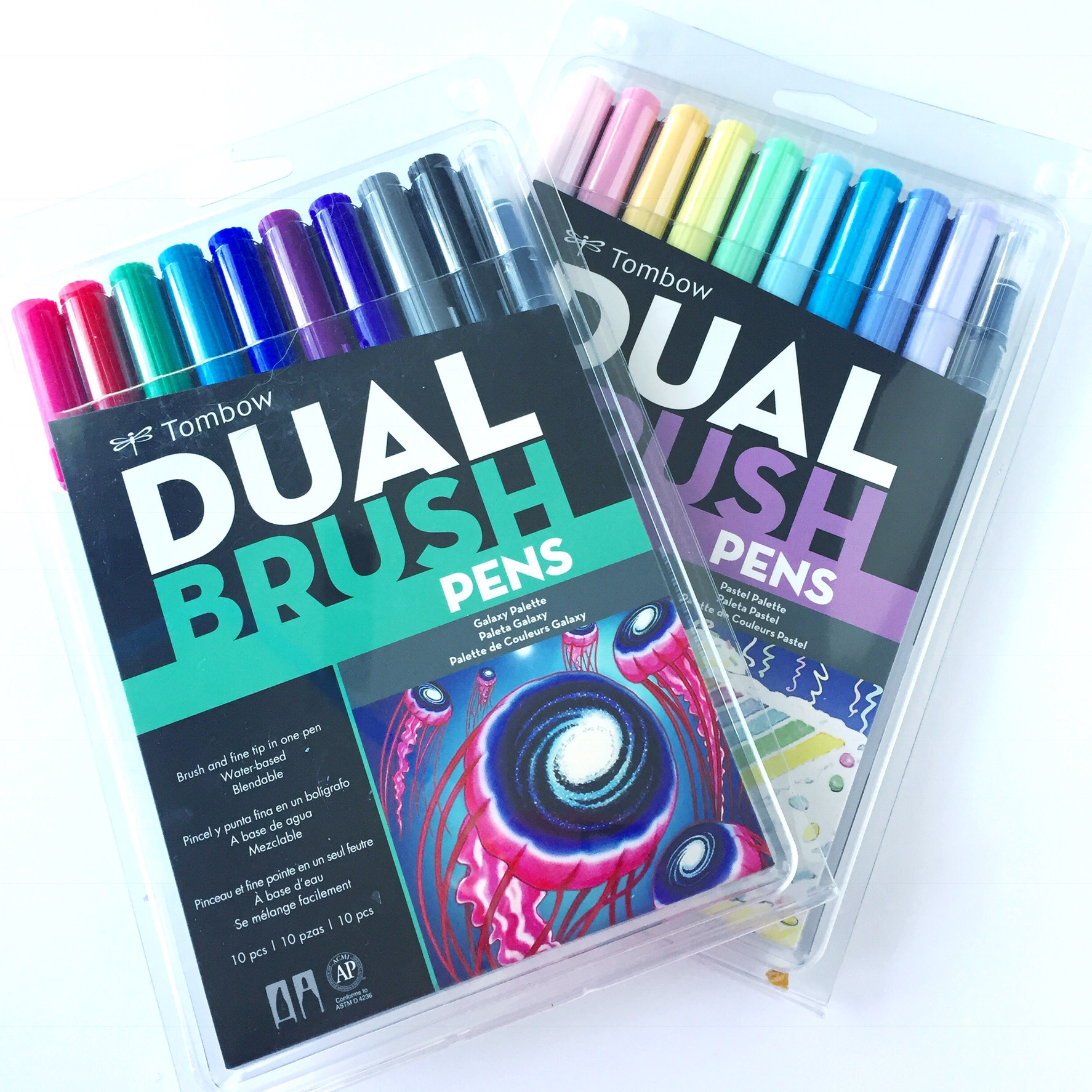 The Tombow Dual Brush Pen is a favorite for all letterers and the new 10-Pack Dual Brush Pen Galaxy Palette brings together some of my favorite vibrant colors from the collection of 96 that are available. If you want a 10-pack with lighter colors, the Pastel Palette is also amazing!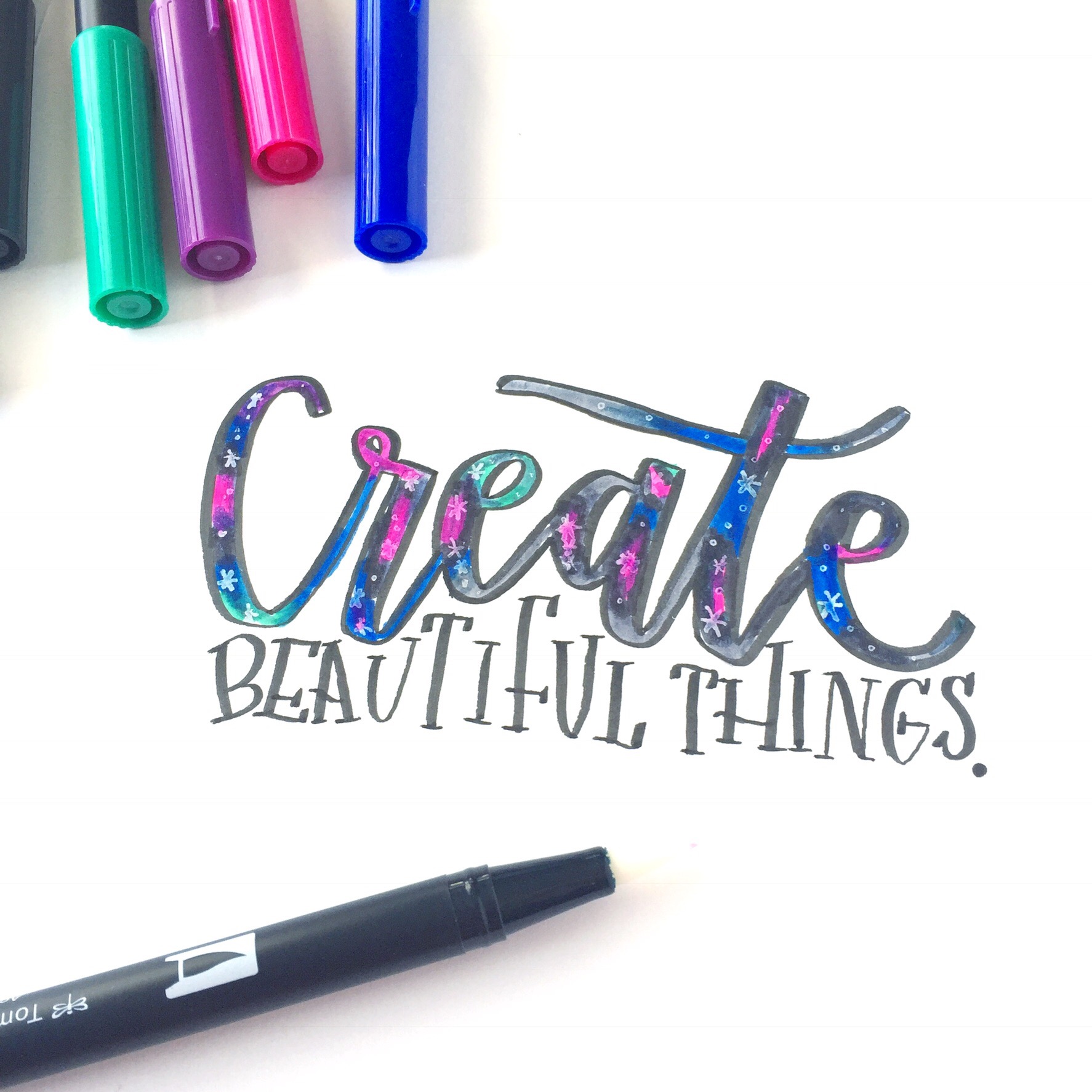 The Dual Brush Pen Galaxy Palette is the perfect collection of colors to create a galaxy effect and pairs great with other Tombow lettering tools.
That rounds out my top 3 Tombow gifts for letterers. For more information about my favorite lettering tools, check out my website at renmadecalligraphy.com. Make sure you snag these fabulous lettering gifts from tombowUSA.com, in time for your holiday celebrations!
Happy Lettering!
Lauren