Hello friends! I'm Smitha here today with a quick project to share, an embossing with glue project. I created a state wall art, but really you could use this technique to do any kind of embossing on wood.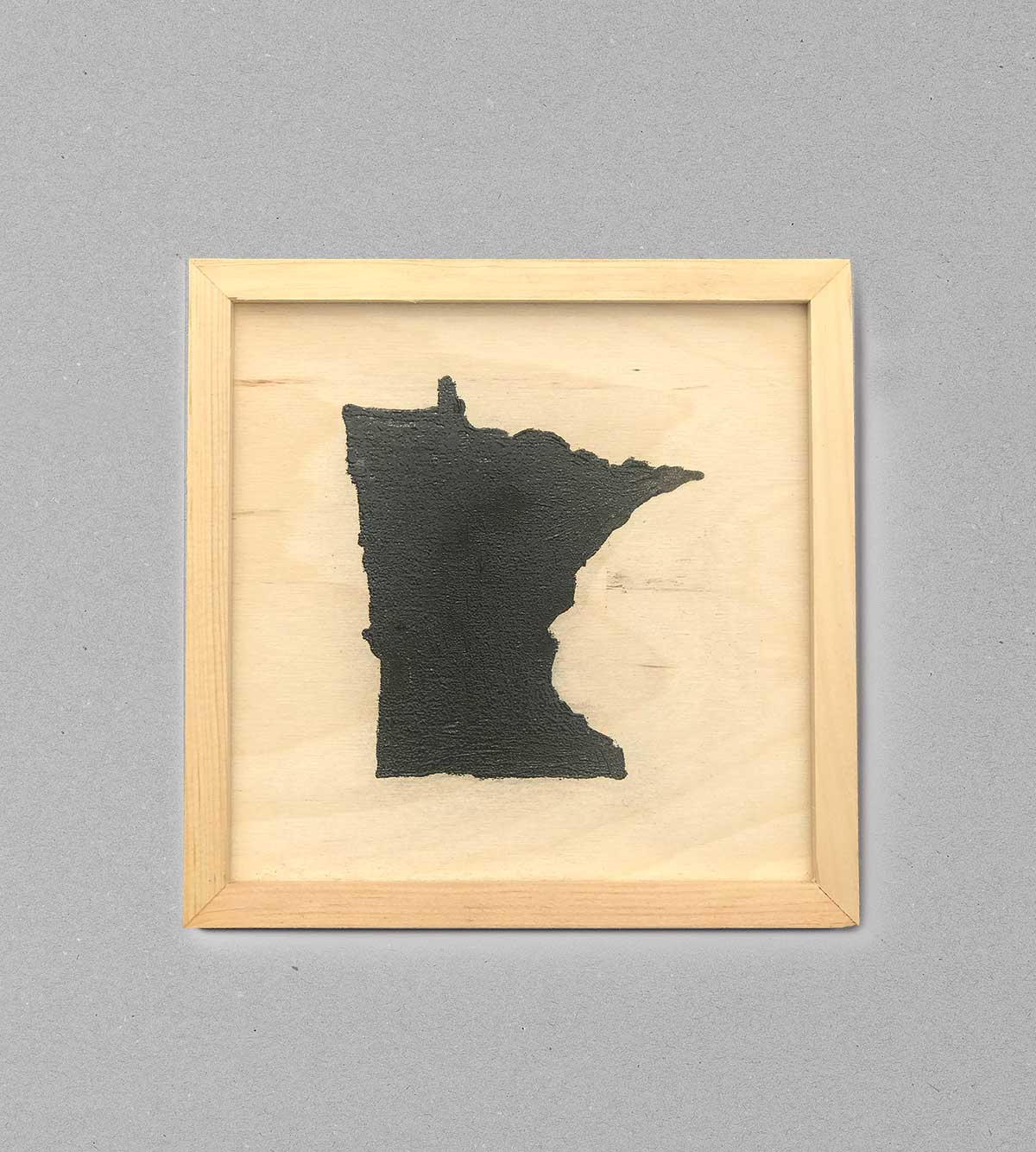 Material list:
Embossing powder in color of your choice
Paintbrushes
A print-out of your state or anything else
A heat tool or heat gun to melt the embossing powder (not shown in pic below)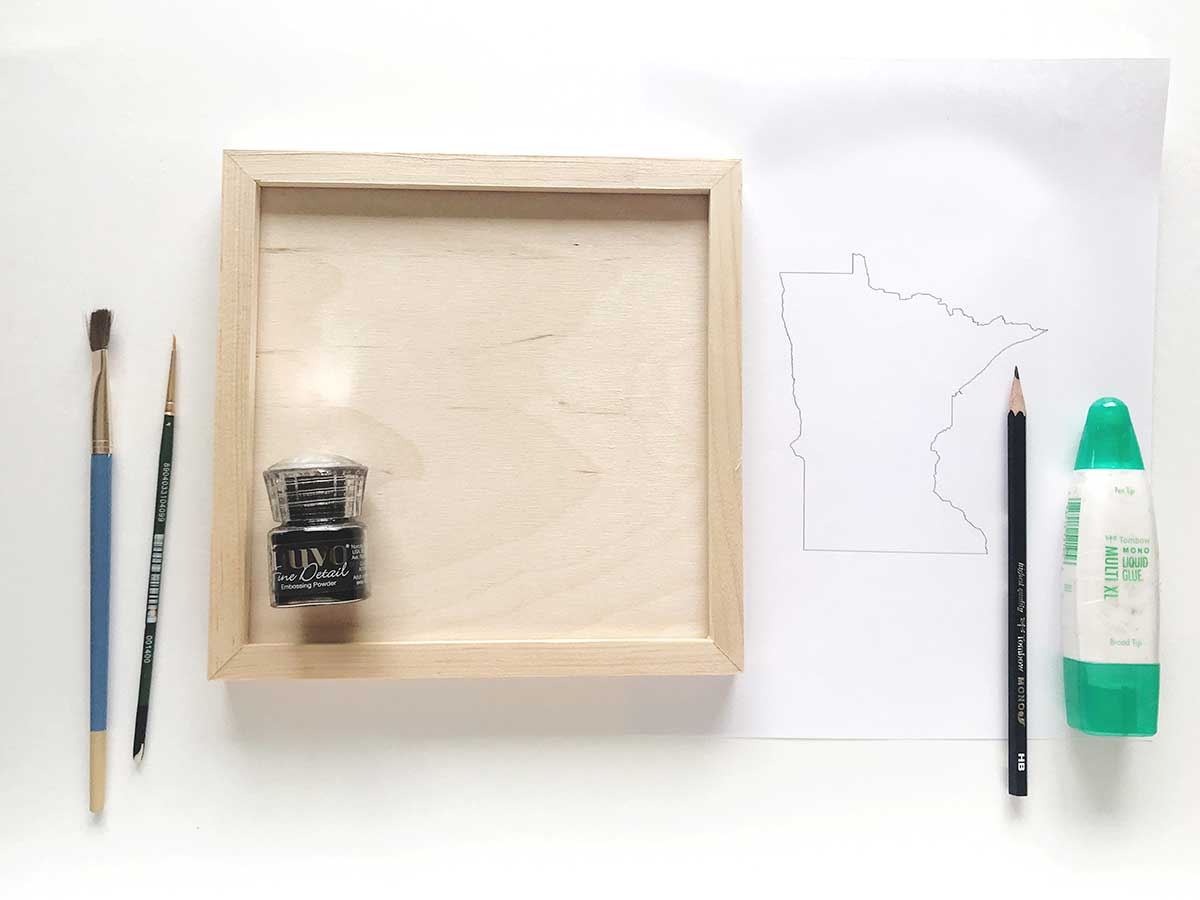 WATCH the VIDEO TUTORIAL:
Click the video box below to see this illustration come alive from start to finish or click here to watch it on YouTube.
Step 1:
Start by flipping your print out over and then scribbling over the outline seen from behind with a nice dark pencil. Then place the printed guide right side up, center it onto the frame and trace over the design with the pencil slowly and carefully. You will thus transfer the design onto the wood neatly. It may not be a dark transfer, a light guide of the state/design is all we need!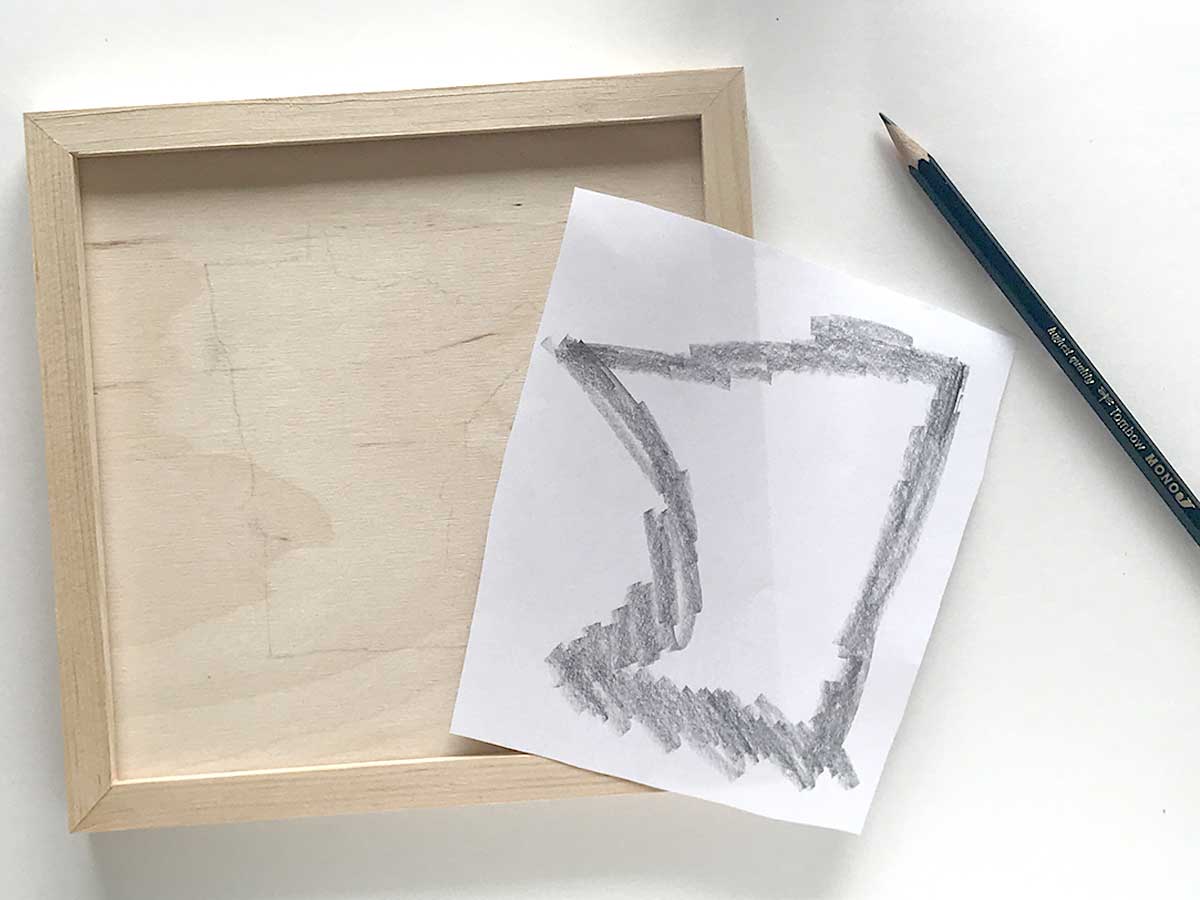 Step 2:
Next squeeze some Tombow MONO Multi Liquid Glue onto the design center. This glue is great to emboss with since it never dries hard but will always remain slightly tacky to the touch.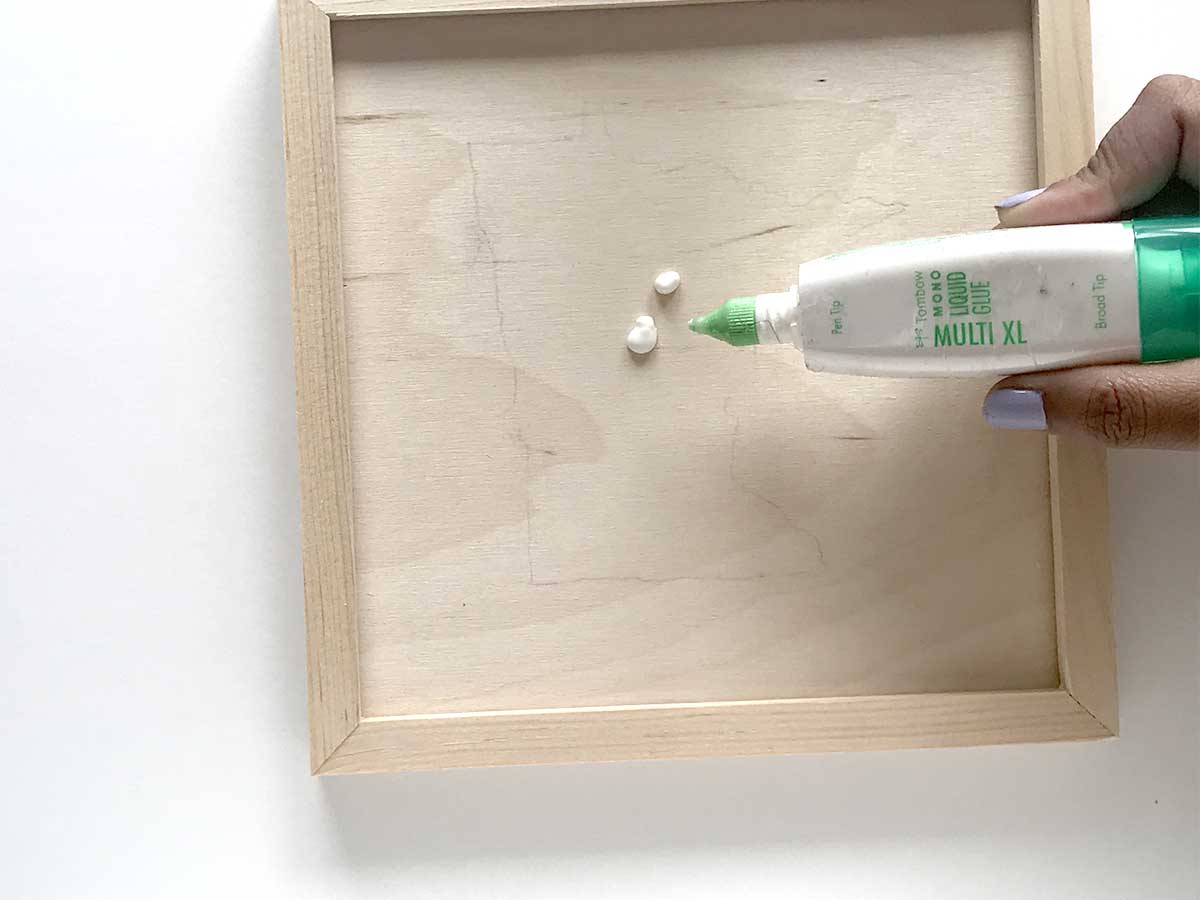 Step 3:
With a fine paintbrush, paint the glue all over your design, making sure to cover all pencil lines. Apply a thin even layer and don't worry if the glue changes color and turns clear. It will still remain tacky and will catch the embossing powder.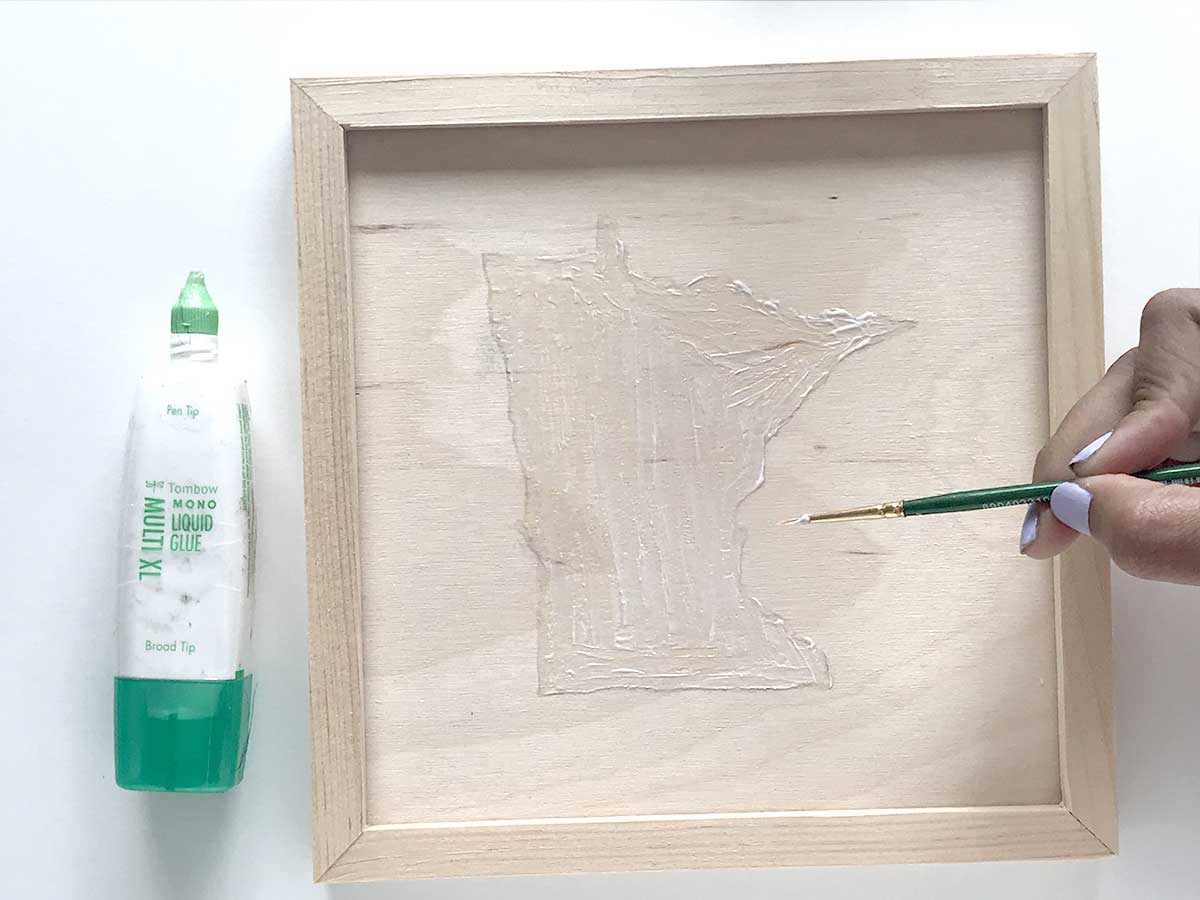 Step 4:
Pour your embossing powder generously all over the glue and then gently shake/tap off the excess.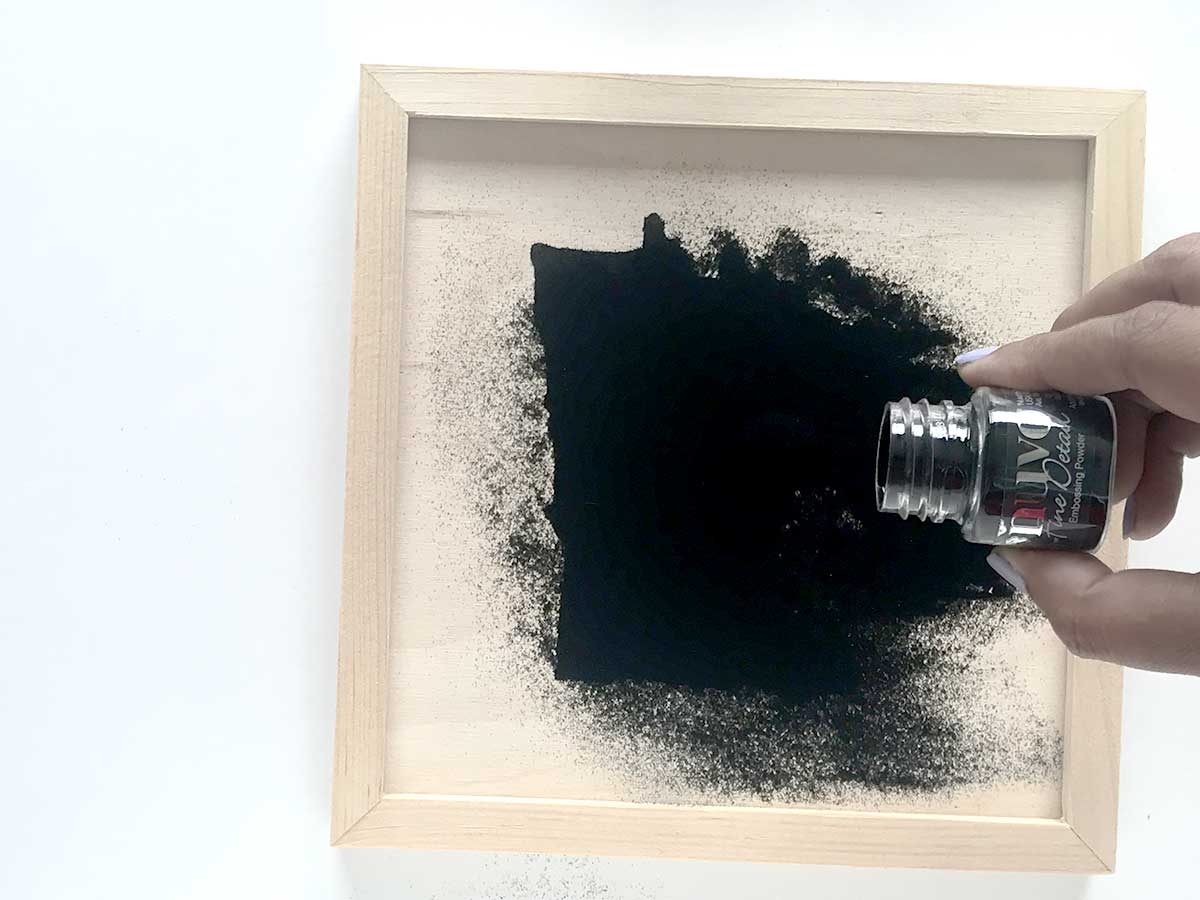 Step 5:
You can use a dry paintbrush to dust off the excess embossing powder too. This step is really important- don't let any excess embossing powder linger anywhere on the frame. Take your time here and clean up the frame. Once the embossing powder is on the glue, there is no hurry to melt it.
Step 6:
Using a heat tool evenly and slowly melt the embossing powder. Don't keep the heat gun in one place for too long, keep moving it around continuously till all of the embossing powder melts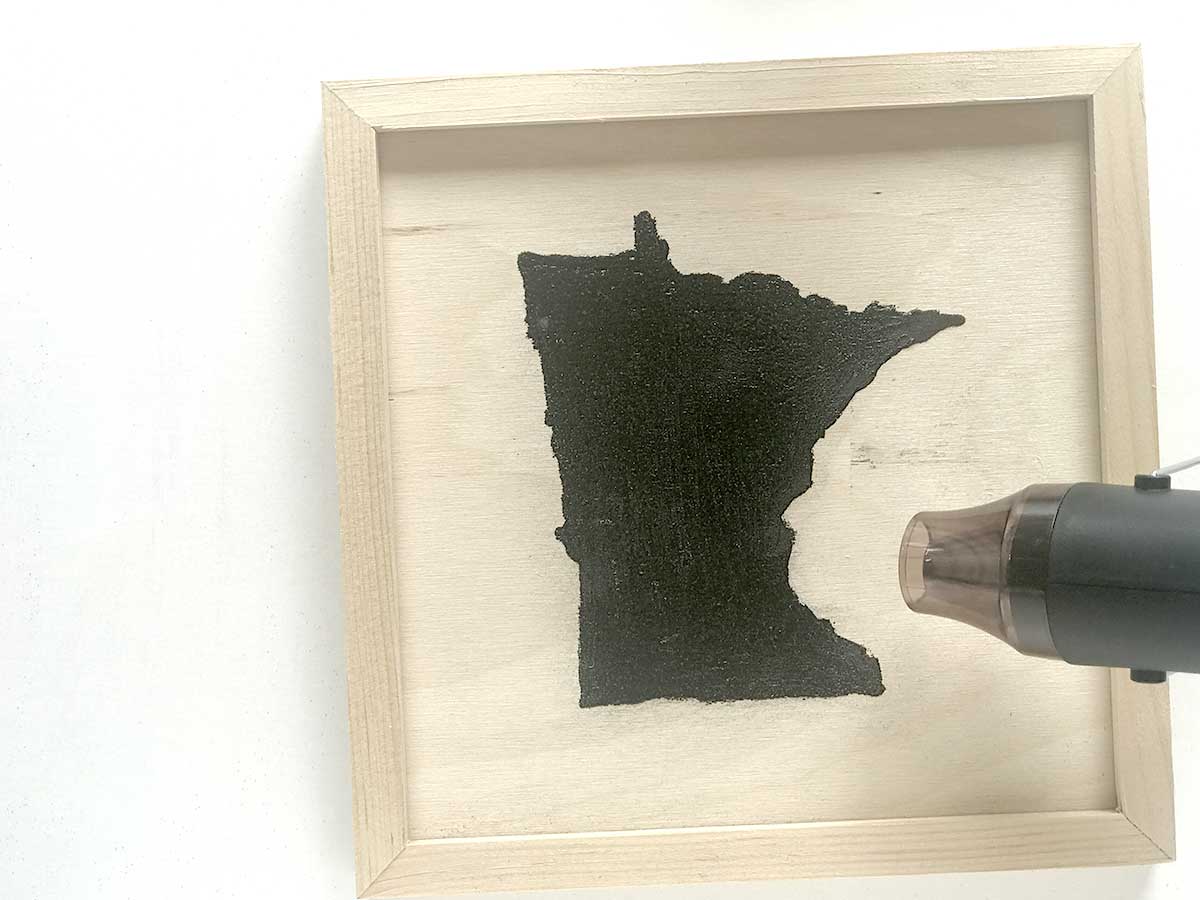 And ta da! You have a DIY wall art ready to display on your walls! Isn't embossing on wood so much fun? I hope you give this technique a try!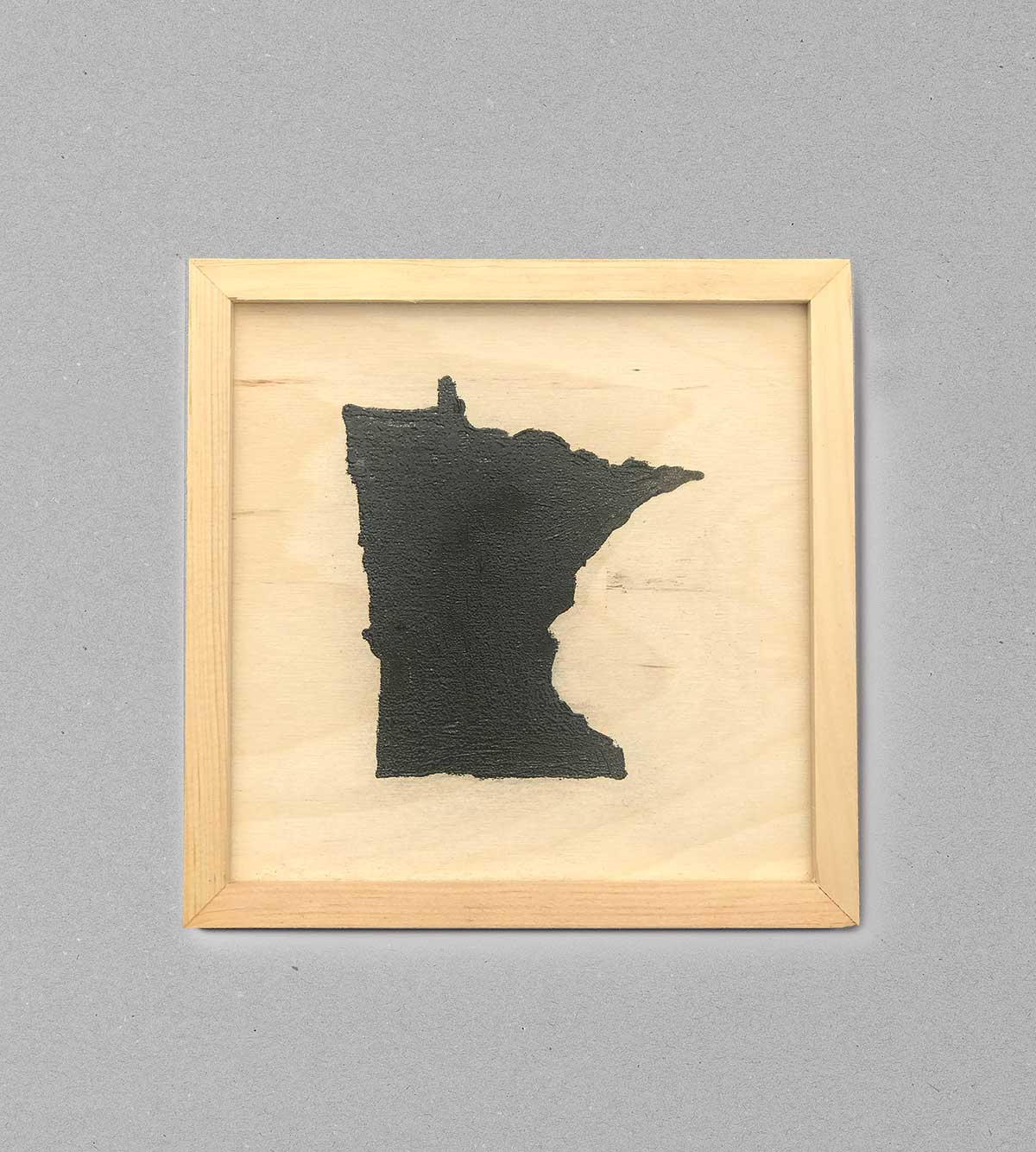 Thanks for spending some crafty time with me today friends!
Smitha