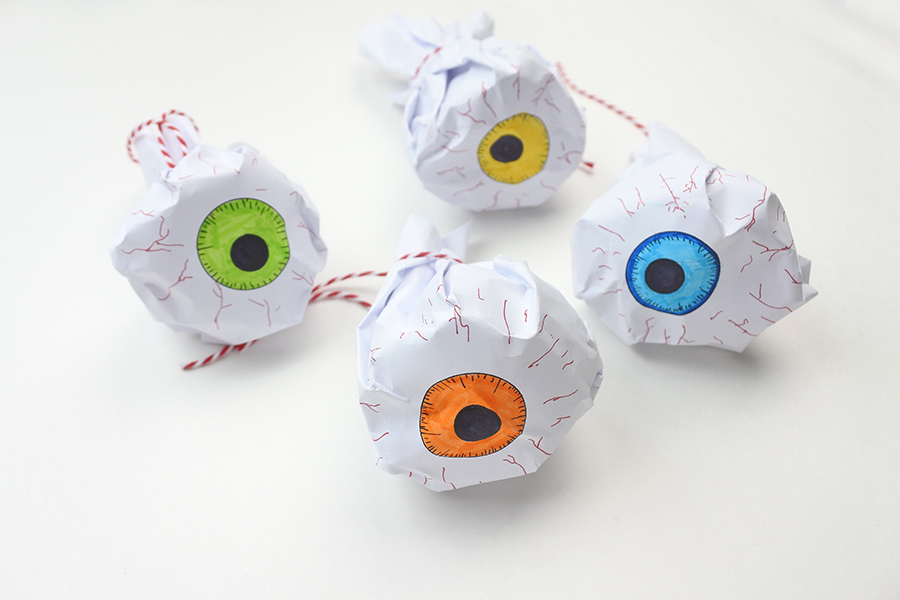 Let's create some cute Halloween treat packages!  Hello, it's Renee with @thediyday and one of my favorite parts of Halloween is handing out candy to the trick-or-treaters.  But, rather than just giving a piece of candy, I like to take it up a notch and create cute Halloween treat packages.  Every year I create something different.  This year it's all about eyeballs!
Supplies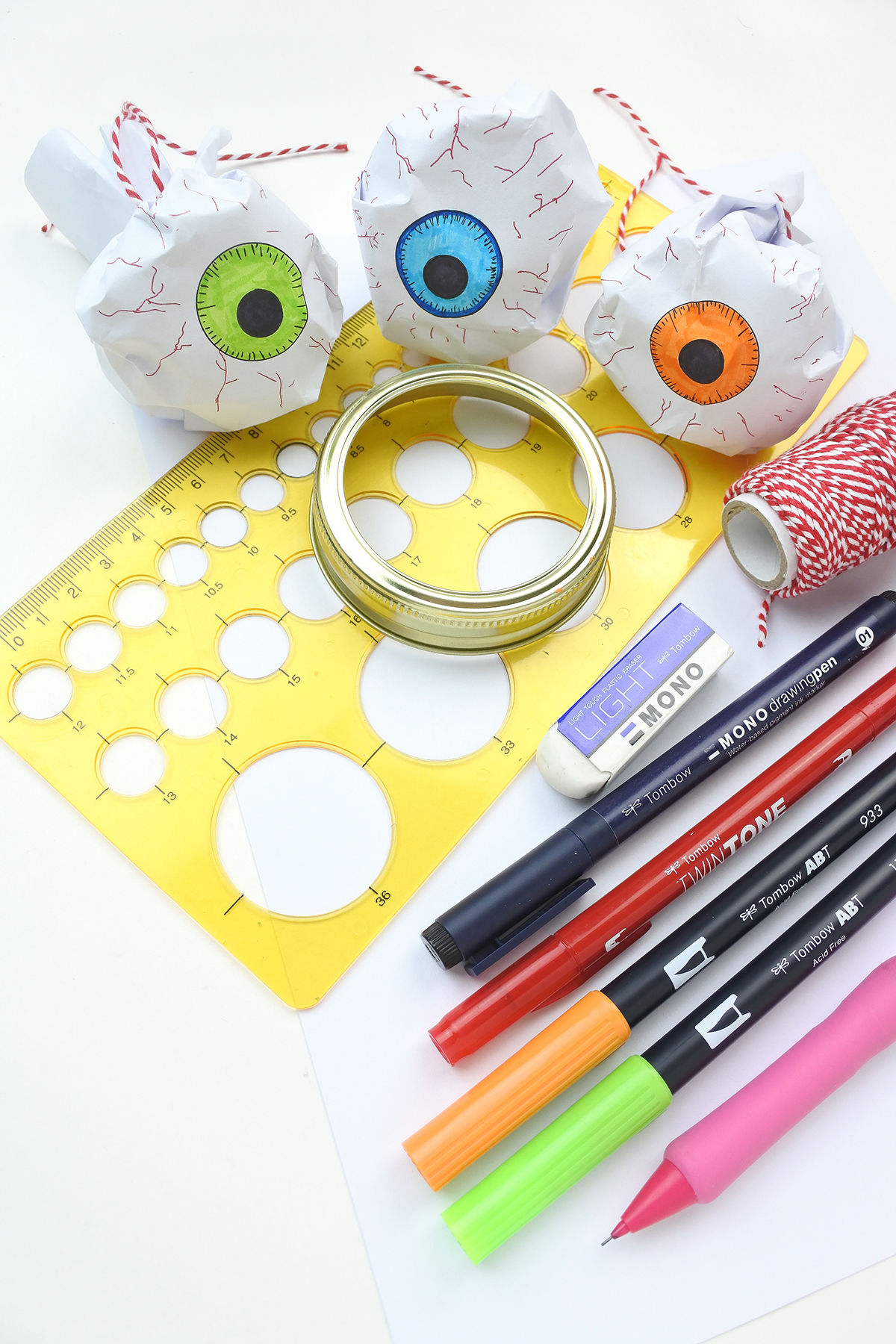 Step One:
First, trim the printer paper to 7″x 7″. Then, with an Olno Mechanical Pencil and a jar lid (2.5″-3″), make a circle in the middle of the paper.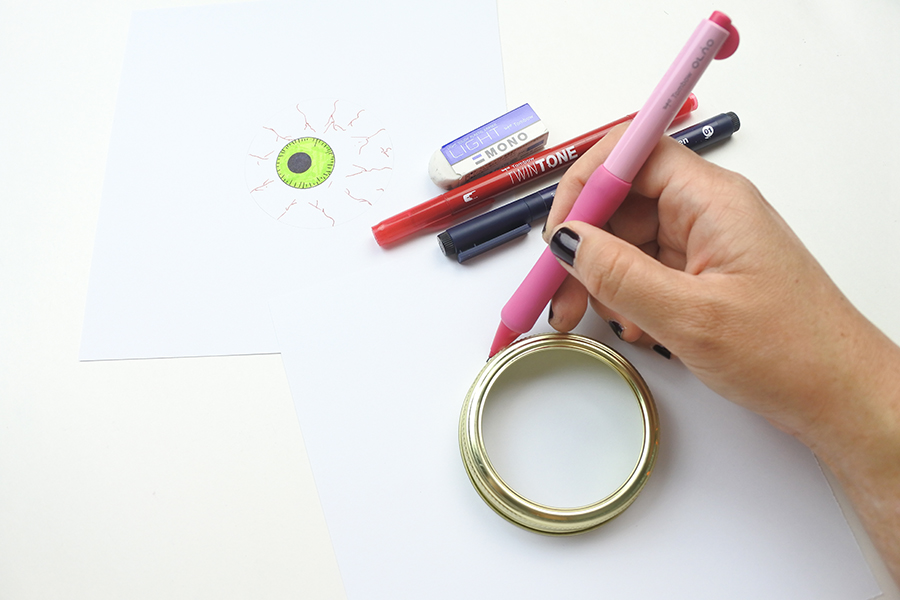 Step Two:
Next, it's time to create the eye. With a MONO Drawing Pen (01) and a circle stencil (or a round object), make a .75 inch (approximately) circle within the larger circle followed by an even smaller circle.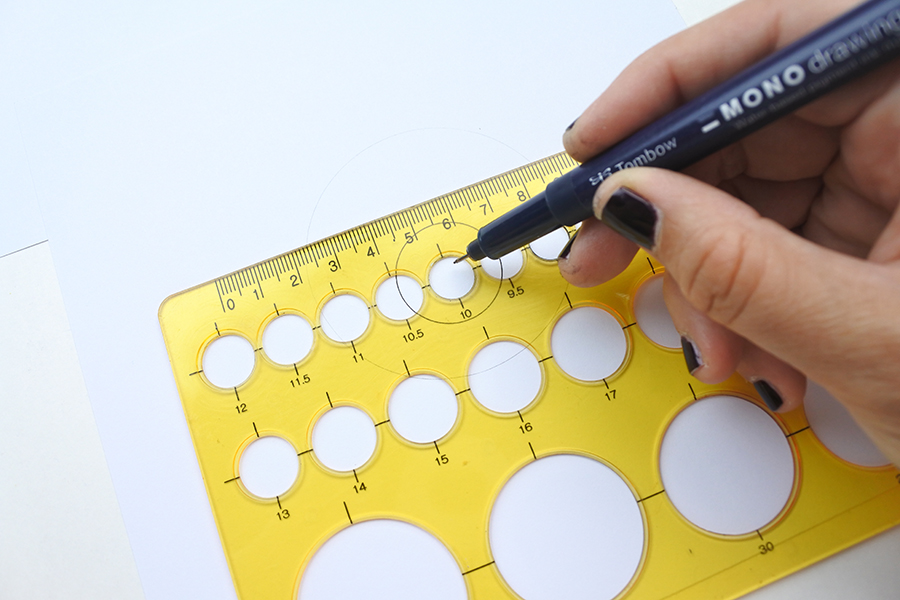 Step Three:
Let's decorate the eyeballs. Color the smallest circle (the pupil) black. Then, to give the eyeball a creepy effect, color the iris (middle circle) using Tombow Dual Brush Pens 933 and 173. Finally, with the red marker from the Twintone Set, create a bunch of squiggly lines in the largest circle. After, with a MONO Light Eraser, erase the penciled circle from step one.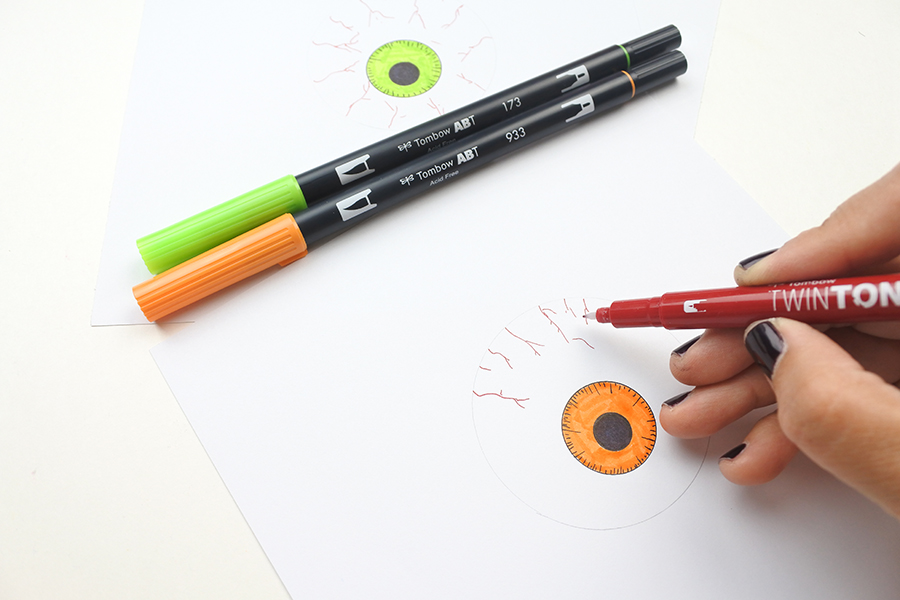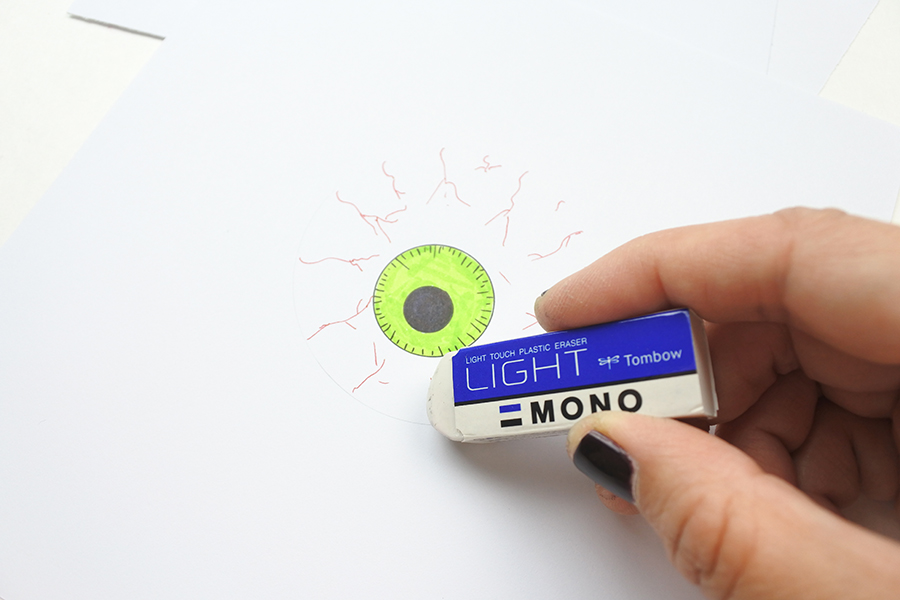 Step Four:
Now it's time to form the cute Halloween treat packages. Place some small/bite sized candy in the center of the paper. Last, while keeping with the eyeball shape, gather the edges of the paper, twist it, and knot some red twine to secure it together.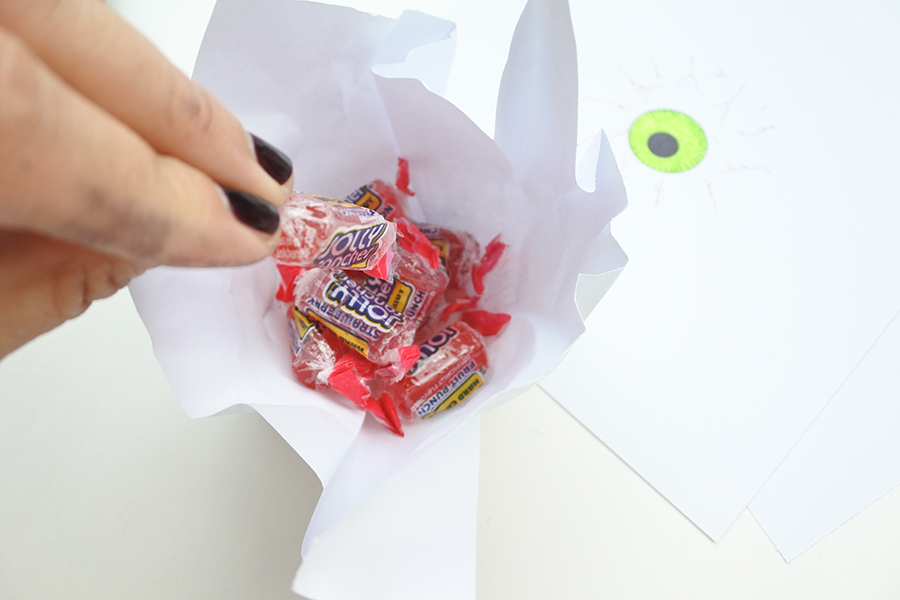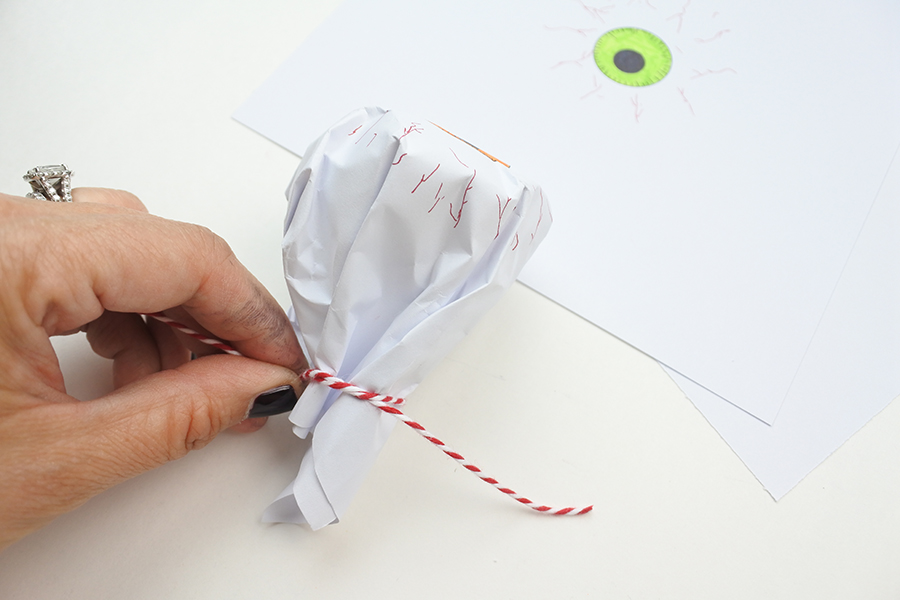 Aren't these just the cutest treats?  I cannot wait to hand them out to all the neighborhood kids!
Have a safe and Happy Halloween!
Renee