Hello friends! Smitha here and today I am sharing a watercolor art journal page with a fun color twist.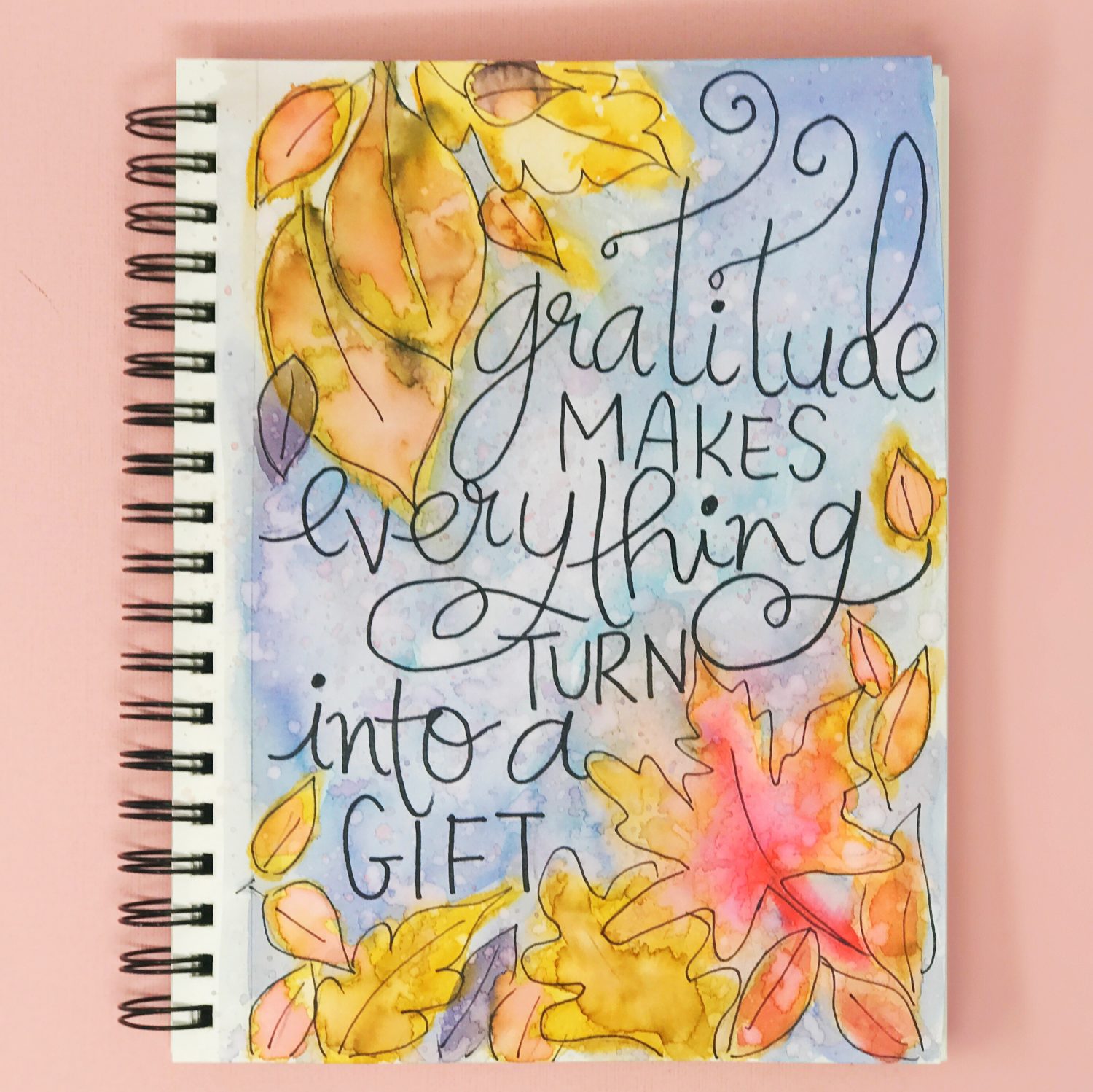 Material list:
Tombow XL Blending Palette
Paint Brush
Watercolor or mixed media sketchbook
For my fall color combo, I naturally reached for yellows, ochres and reds. But to add a twist, I chose a dark blueish purple to bring a strong contrast. I quickly created a small color swatch of my colors with water and liked how they all looked together. This is an easy way to explore new color combinations.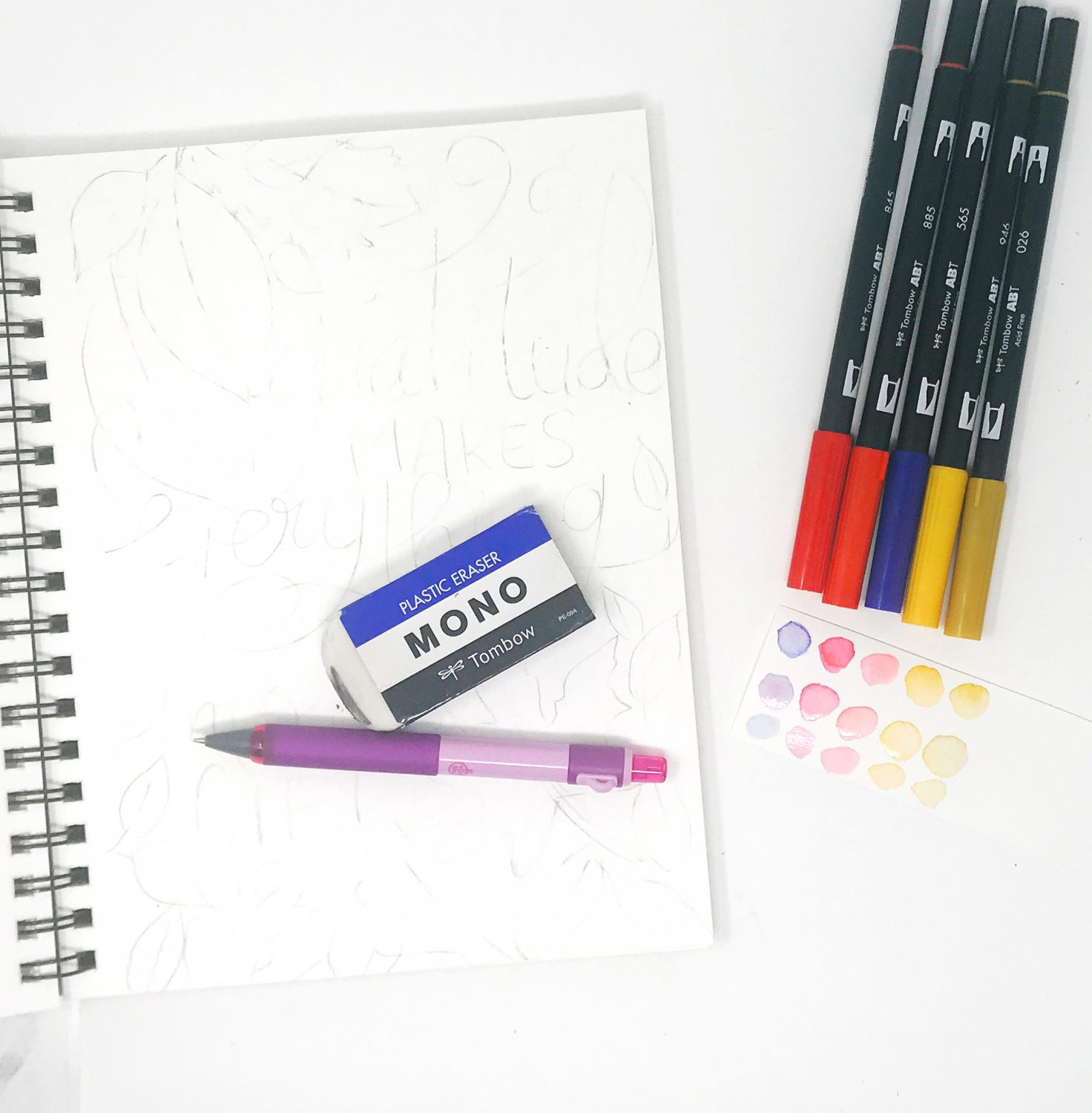 Watch the video:
To watch me create this page from start to finish in my sketchbook, enjoy this short video tutorial!
I start with a pencil sketch on mixed media paper. This helps me determine the placement of my type and elements. I usually do my sketching late at night just before I go to bed – that's my favorite time. Once I have a sketch, I start coloring it in with the Dual Brush Pens and painting over them with water.
These pens are water-based and the color reacts with the water so beautifully! I like to add a first layer of color and then go back to add more layers of color to make it as vibrant as I need. The video above explains this all much better, I promise.
Finally, I did the lettering with the MONO Twin Permanent Marker. It's the best pen to use on watercolored paper because it won't bleed.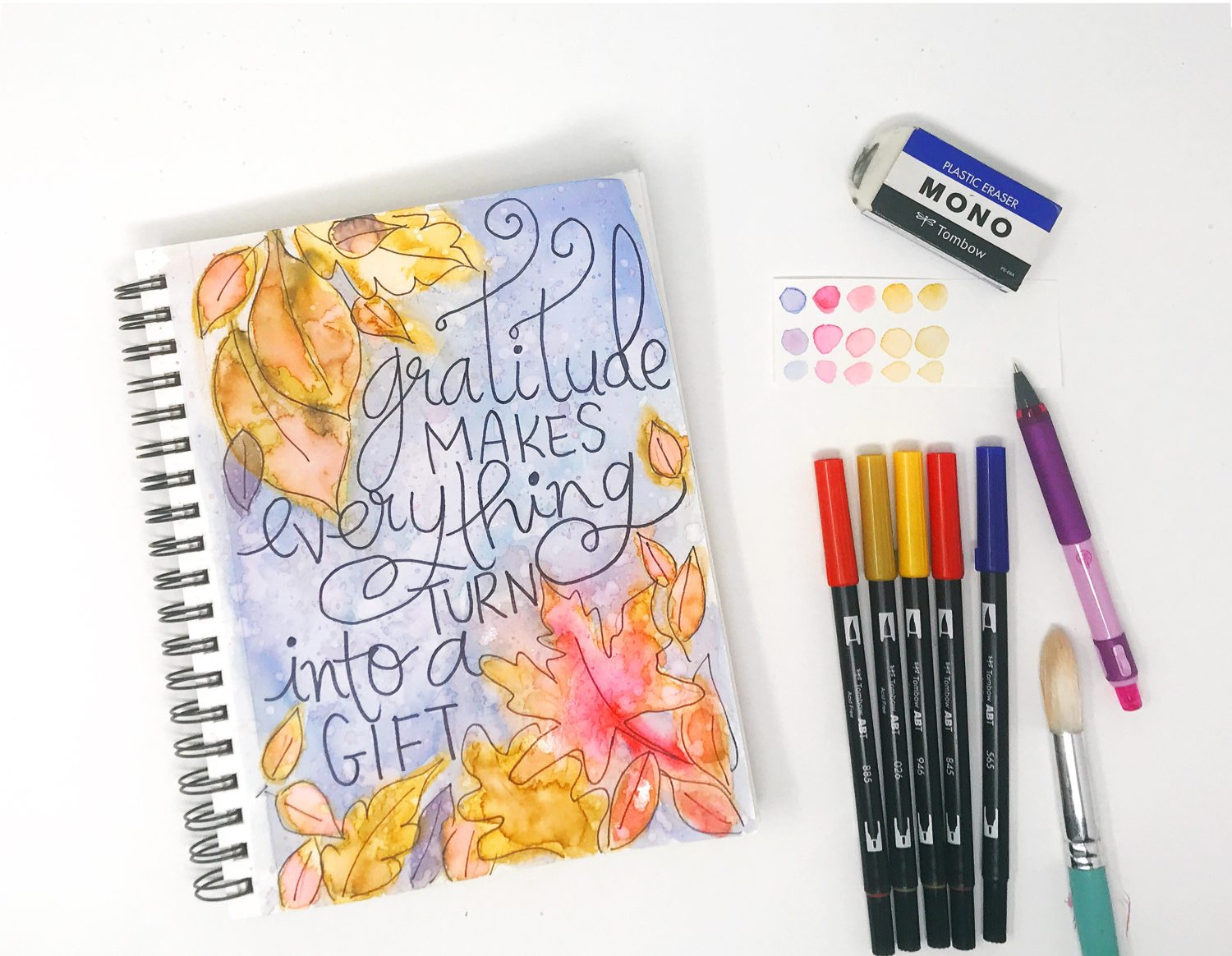 I absolutely love this quote "gratitude makes everything turn into a gift." What is your favorite gratitude quote these days? Let me know in the comments below.
Happy Crafting!
Smitha