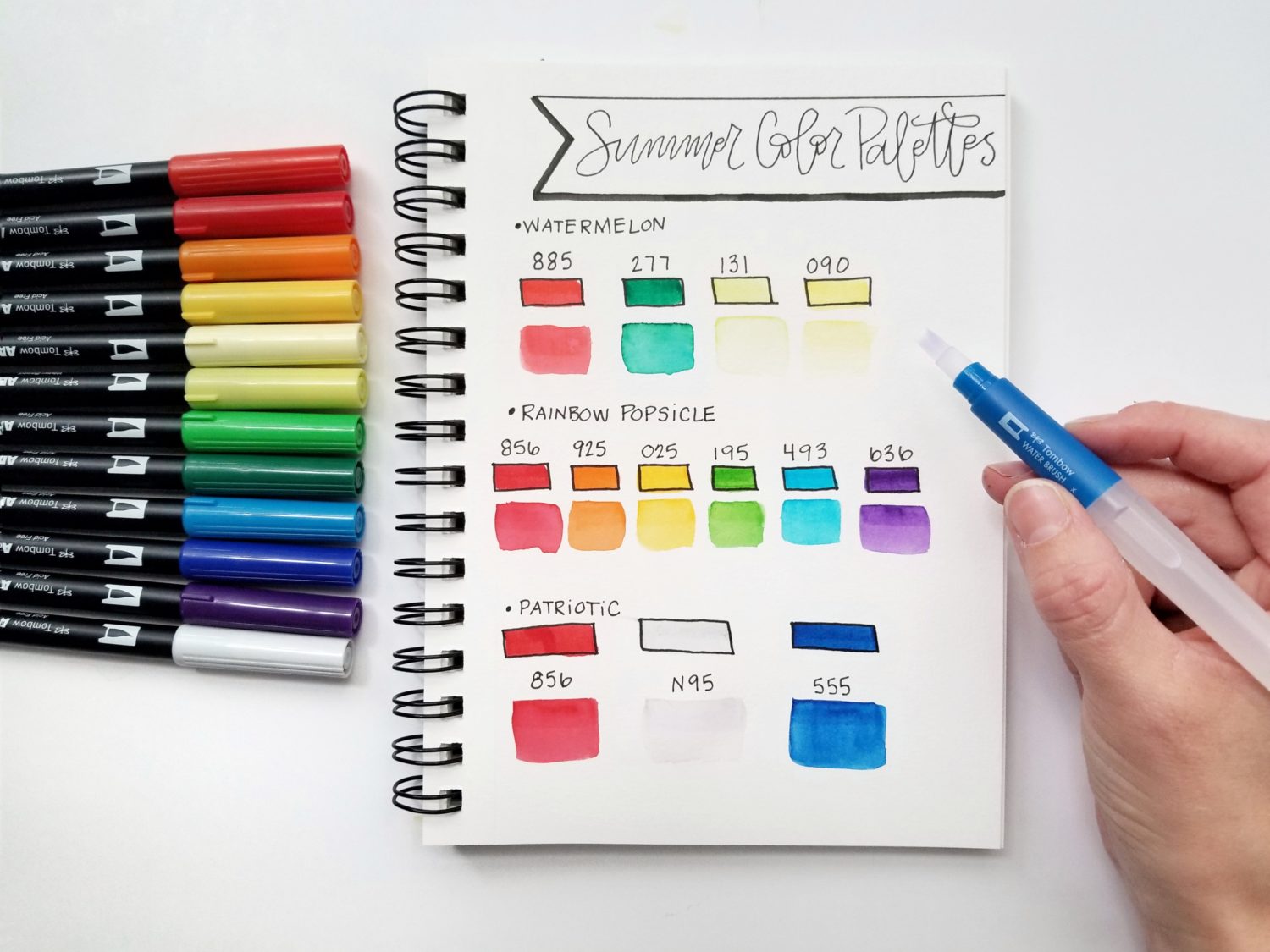 Hi there Tombow friends! It's Grace from Grace Anne Studio. This week the Tombow Design Team is celebrating all things summer! When I think of summer, I think COLOR! One of my favorite things to do with Tombow Dual Brush Pens is create my own color palettes. It's easier than you think! Let's use summer as our inspiration to create three custom color palettes using Tombow Dual Brush Pens.
Supplies
Tombow Water Brush
Watercolor or mixed media paper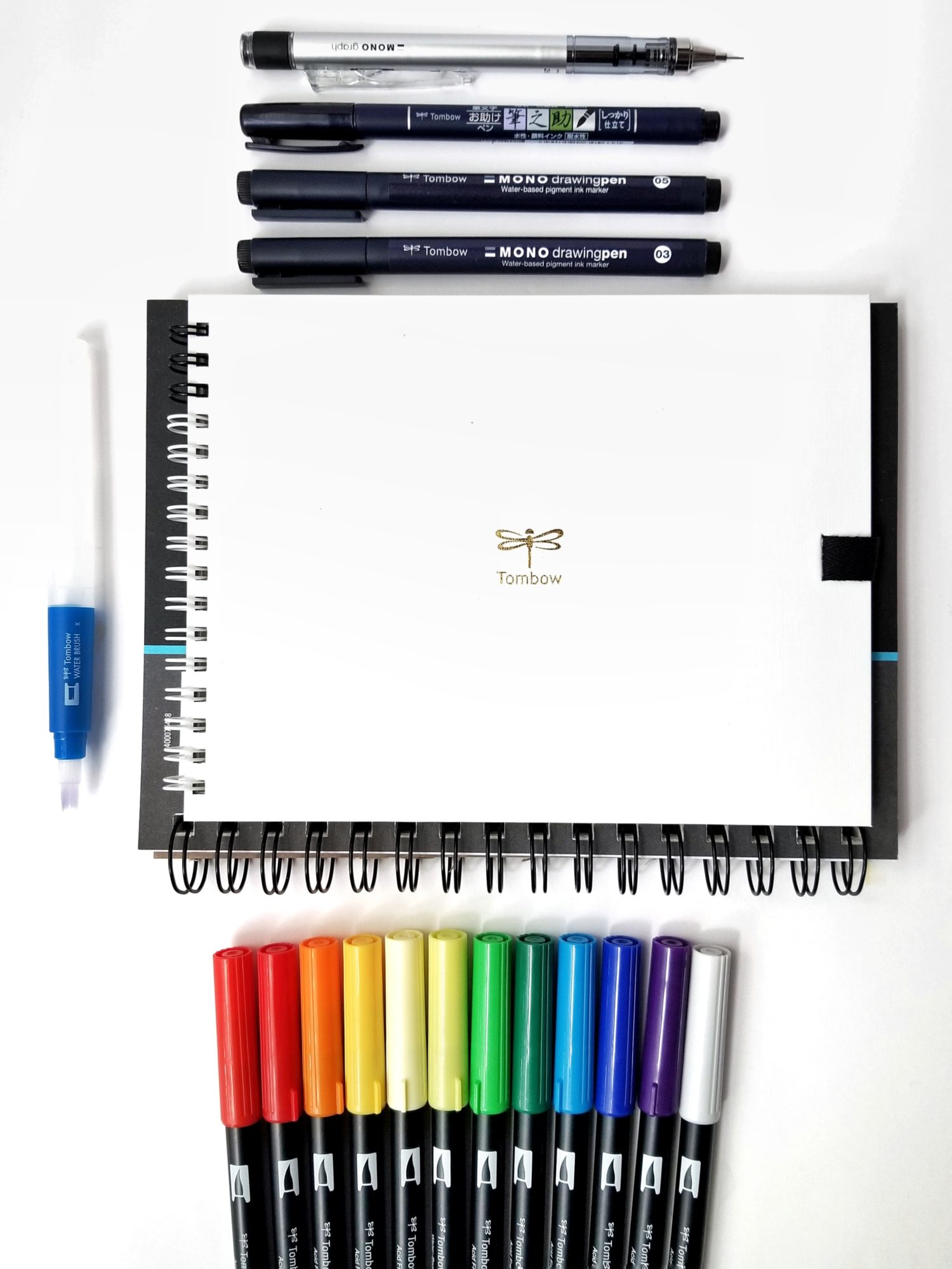 Step 1: Inspiration
Before creating a color palette, I narrow down my inspiration. Summer could mean anything from ice cream to the beach to a trip to the National Parks. Use whatever is personal to you! The best creations are those that come from the heart. For me, summer means watermelon, Blue Bell Rainbow Freeze Popsicles, and the 4th of July!
Step 2: Color Swatches
Once you have your color palette inspiration narrowed down, the next step is to choose the perfect colors and create color swatches. To start, I use the color guide on the back of my Blending Palette to choose colors that might work well together. Next, I create swatches on mixed media or watercolor paper to test the colors together. There are two methods to creating a watercolor color swatch using your Dual Brush Pens.
Direct to paper: color a small rectangle on paper and dilute it on the paper by adding water.
Using the blending palette: Scribble some of the Dual Brush Pen color on the blending palette. Add a few drops of water to the color on the blending palette. Use a water brush or paint brush to pick up the color and paint a small rectangle on your paper.
Be sure to create swatches using the method you will use for your final piece. Adding water to the Dual Brush Pen color exposes undertones that aren't always obvious when you are using them as a marker. For my final color palettes, I like to create color swatches of both marker and watercolor. I used the direct to paper method to create my watercolor swatches because that is how I typically create my final pieces. Once you have created color swatches for all the possible colors for your color palette, narrow down the colors to your final choices. Three to seven colors is typically a good range for color palettes.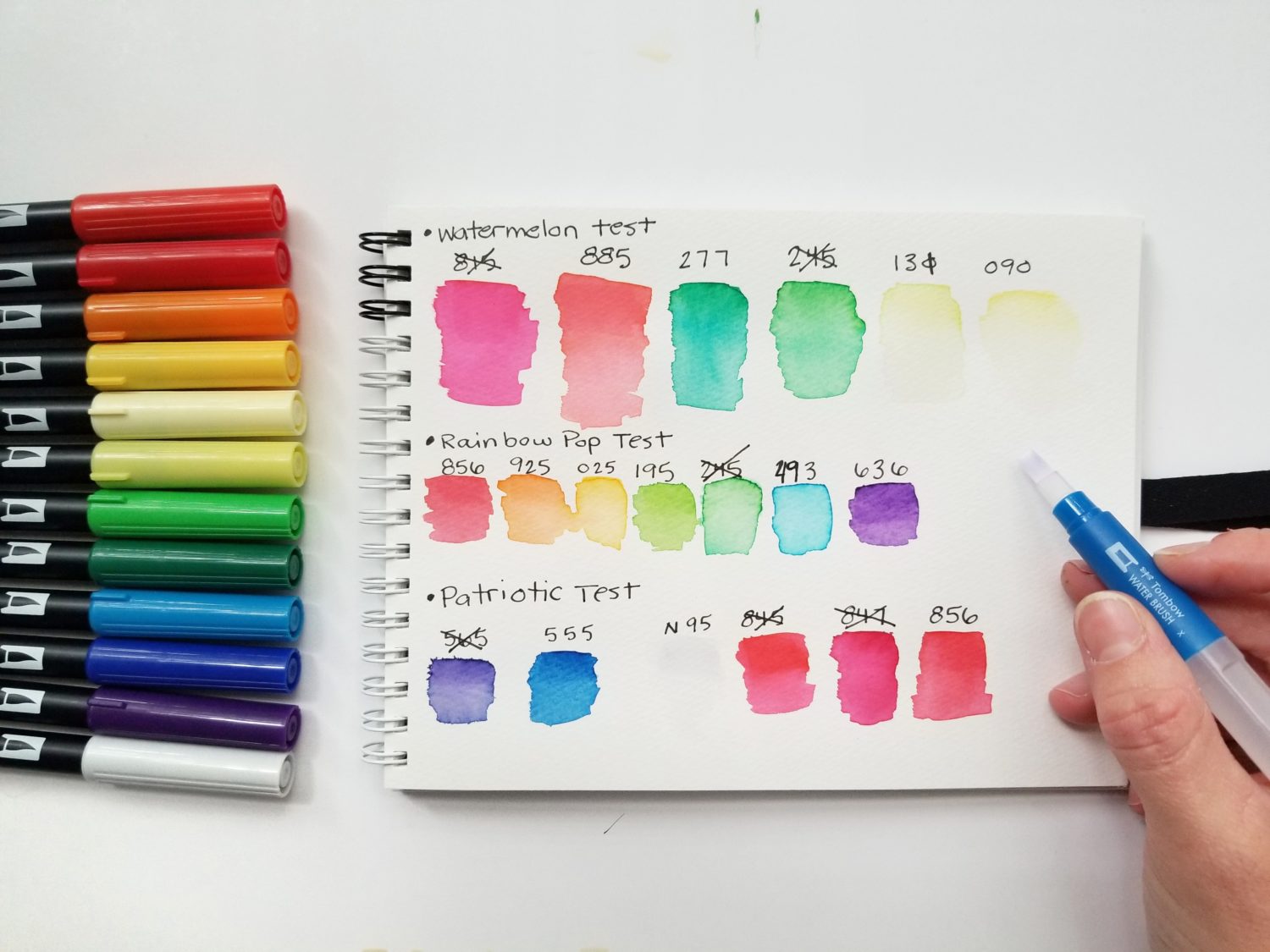 Step 4: Final Swatches
After making your final color selections, it's time to create your final swatches for your custom color palettes. I keep track of all of my color palettes in a mixed media art journal for future reference. Add a title to the page, and list the name for each color palette. Then add the Dual Brush Pen color numbers and swatch the colors by it. All that's left is to create your best work using your new custom summer color palette!
Thanks for following along! For some ideas on how to use your new summer color palettes, check out Bonnie's post here or Lauren's post here. If you use this tutorial to create your own custom color palette, be sure to tag @graceannestudio and @tombowusa so we can cheer you on!
Happy creating!
Grace