How to Start Making Handmade Cards
Hi friends, it's Natalie from Doodlecraftblog.com. I began my adventure in blogging and crafting by making handmade cards. It's the perfect craft to make and send to friends to bring a smile to their face. Make a few to keep on hand and use when the opportunity arises. Here's everything you need to know about getting started making handmade cards.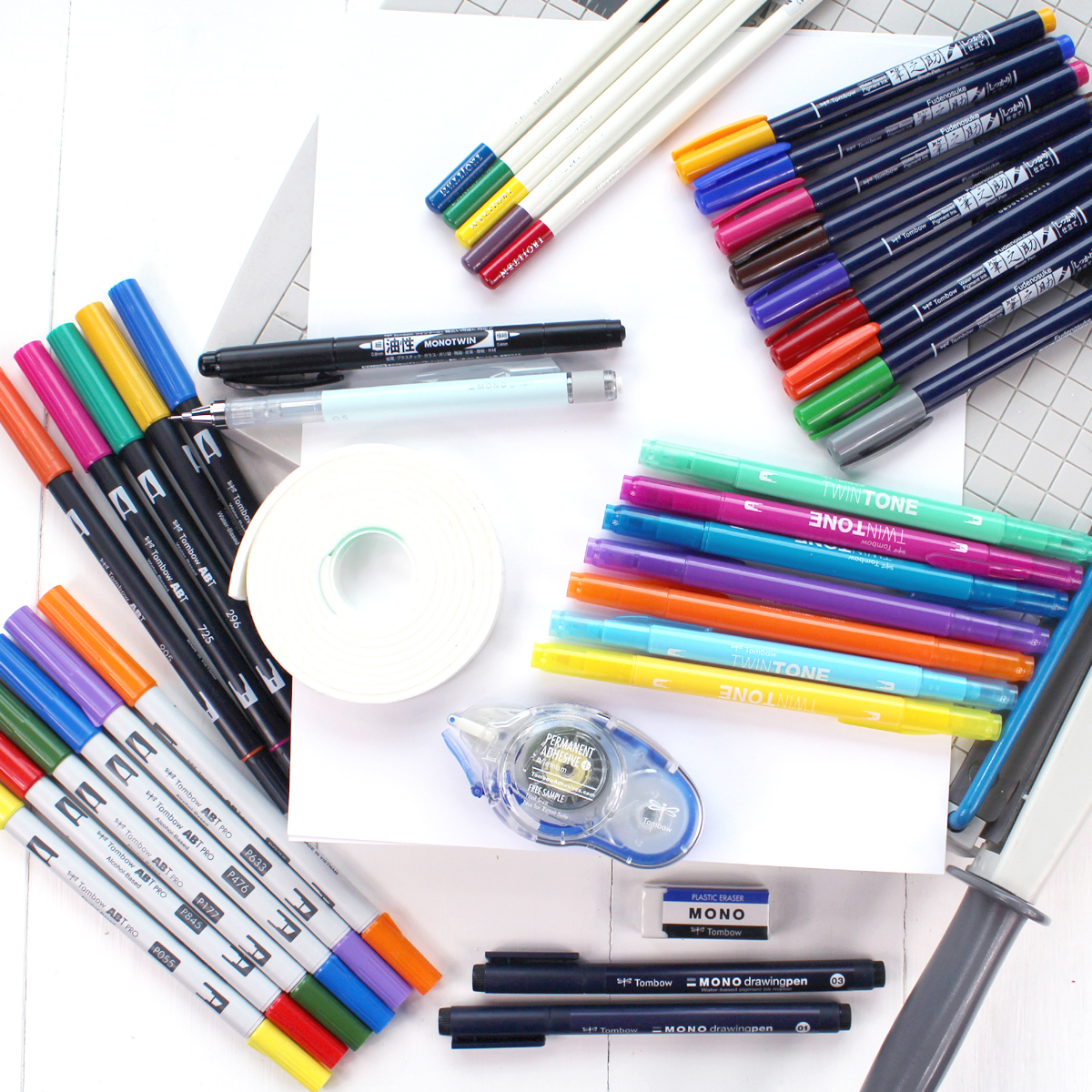 Supplies Needed for Basic Handmade Cards:
White cardstock
Paper cutter or trimmer
Score board or ruler and stylus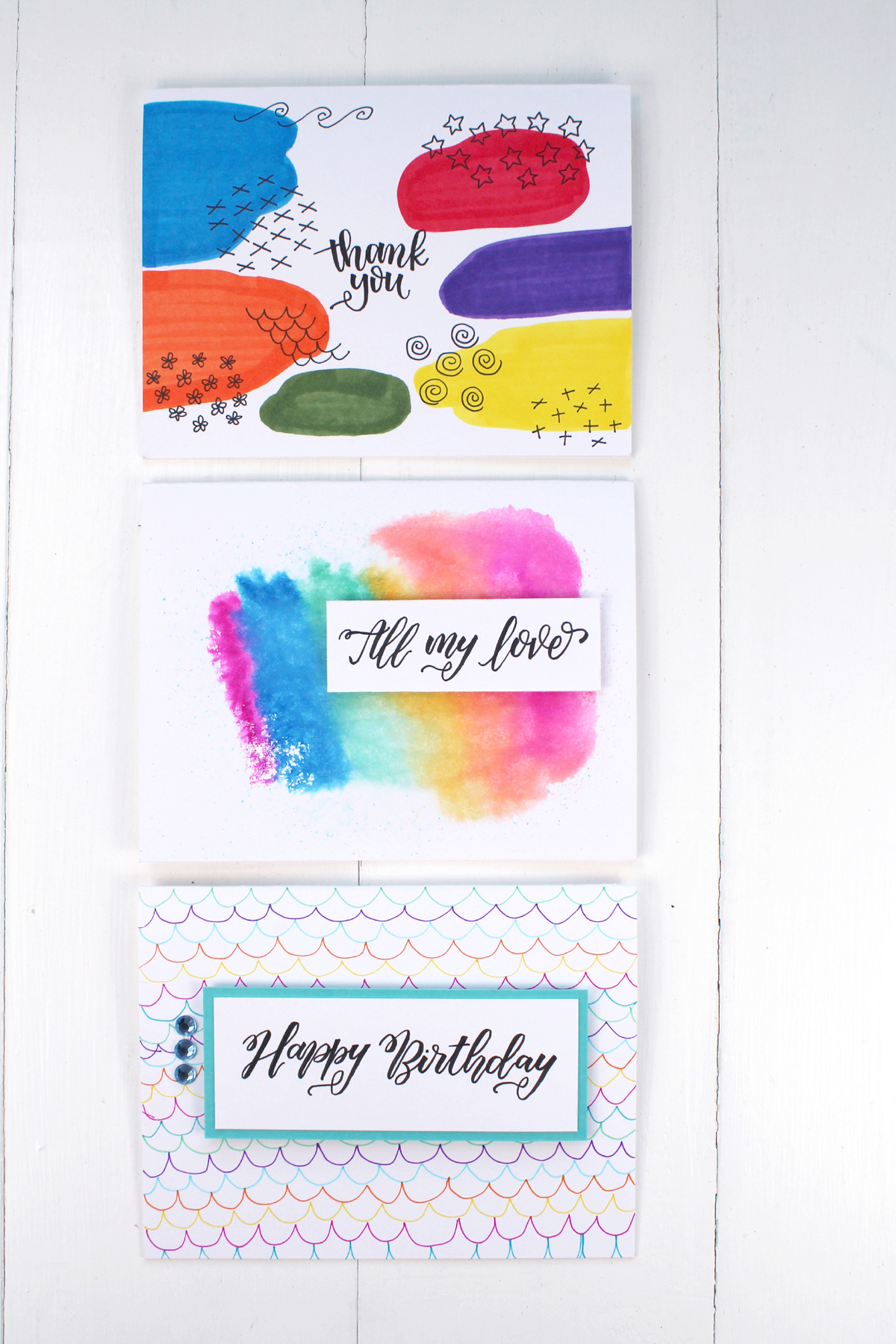 Step 1: Cut and Score Cards
Begin by cutting a standard piece of paper in half. Then score the pieces in half with a score board or with a ruler and stylus.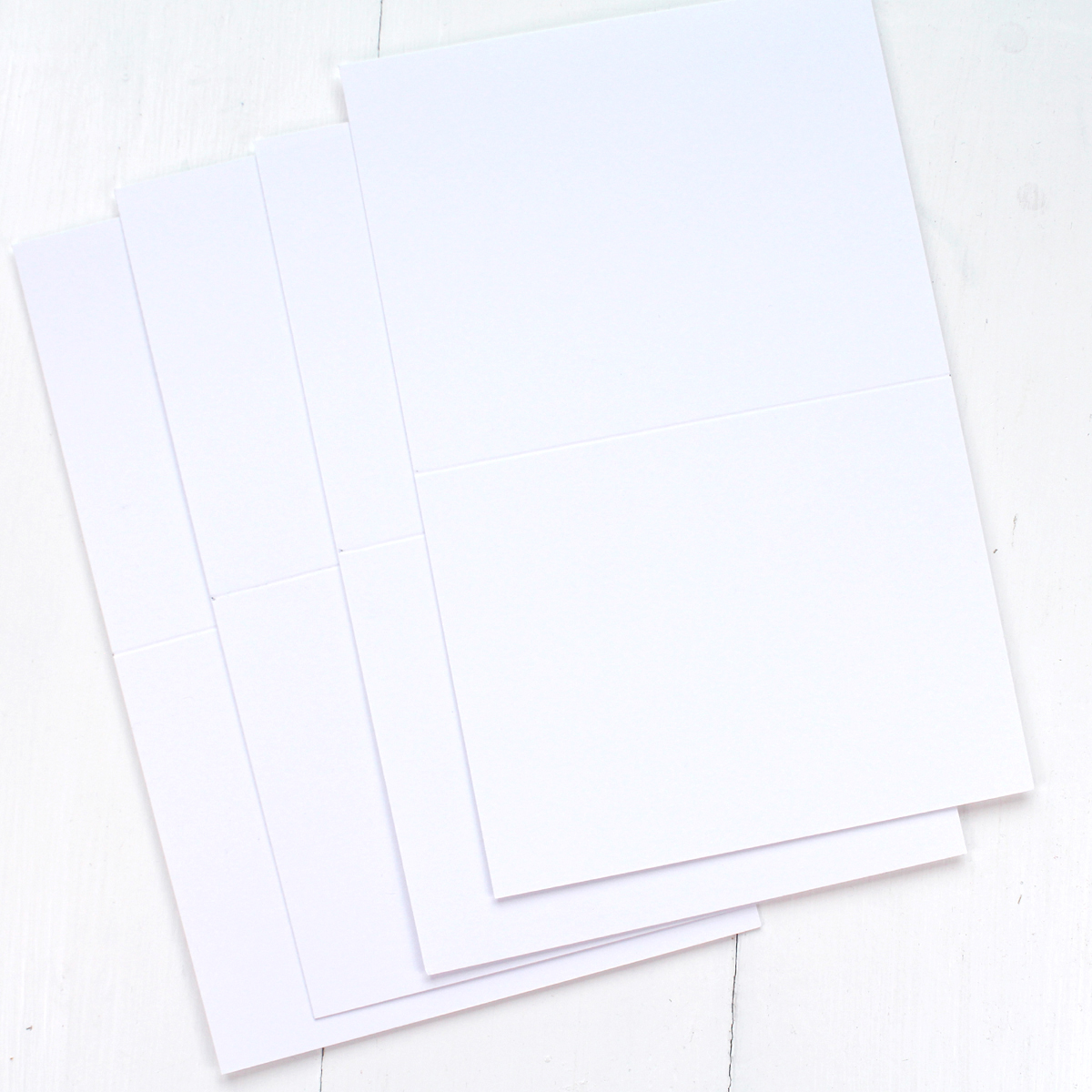 Step 2: Create a Background
Make a background on the paper using whichever Tombow products you desire.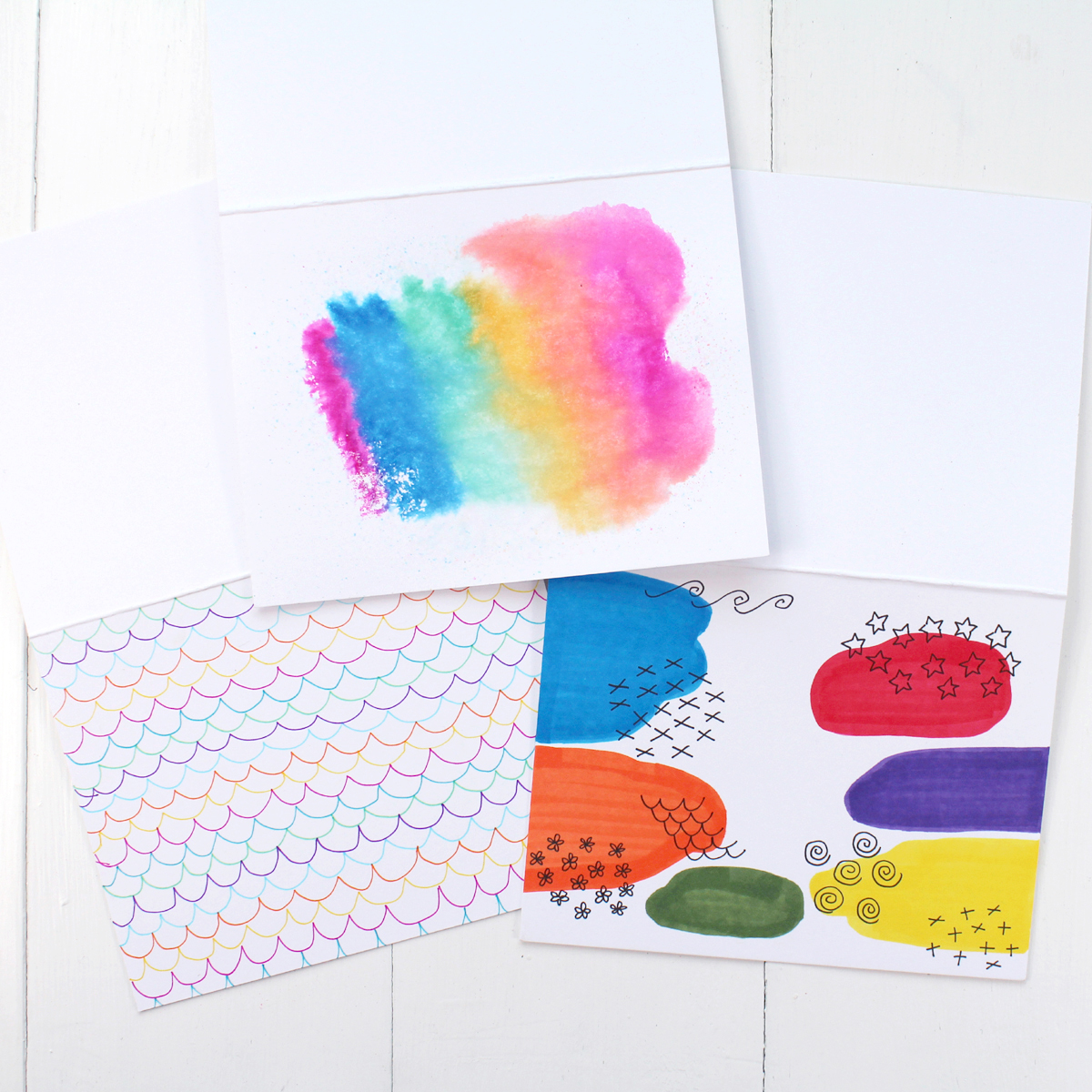 Option 1: Watercolor Wash Background
Supplies Needed: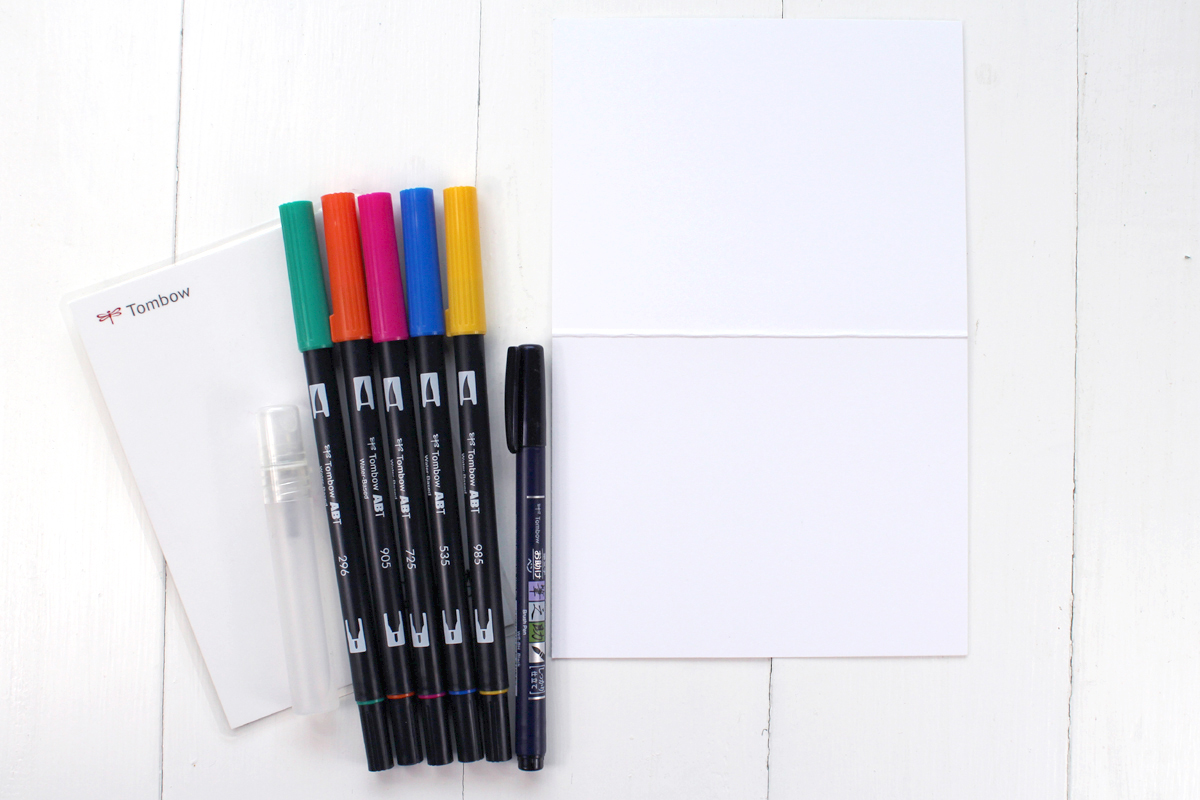 Start by scribbling the Dual Brush Pens on the Blending Palette.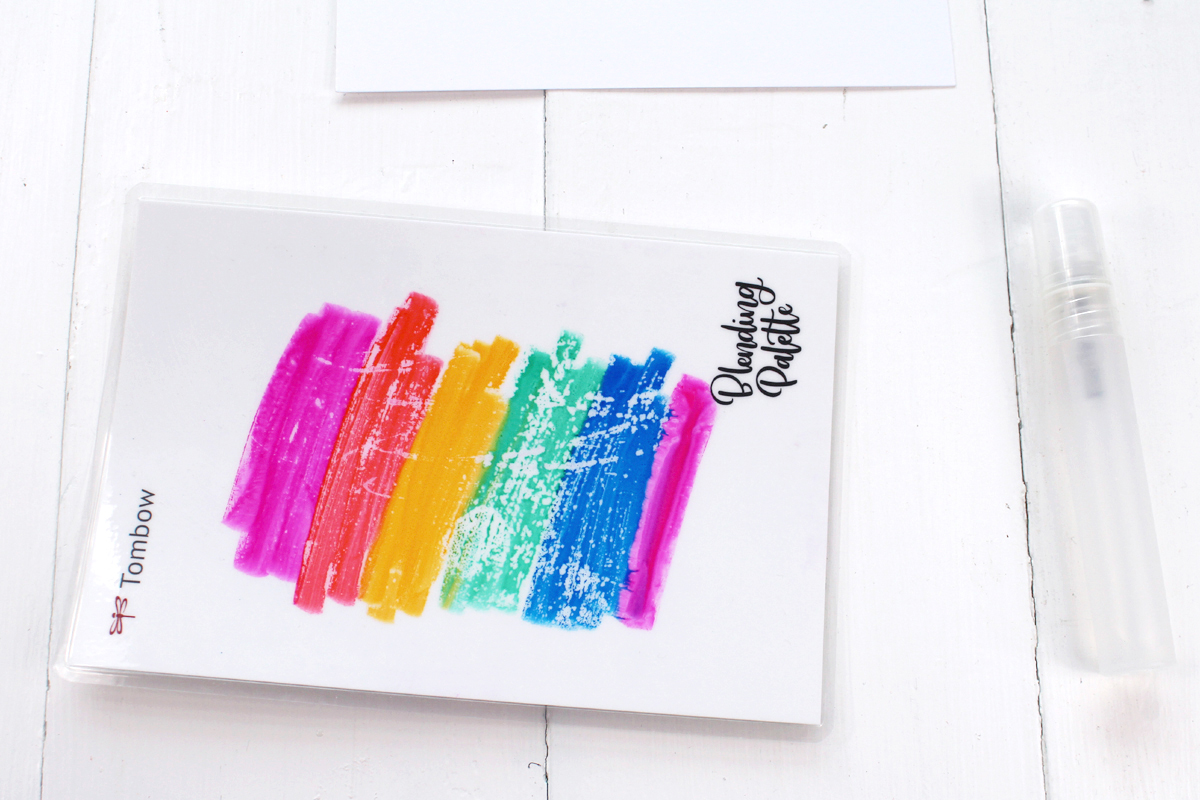 Then, spritz the Blending Palette with the Spray Bottle.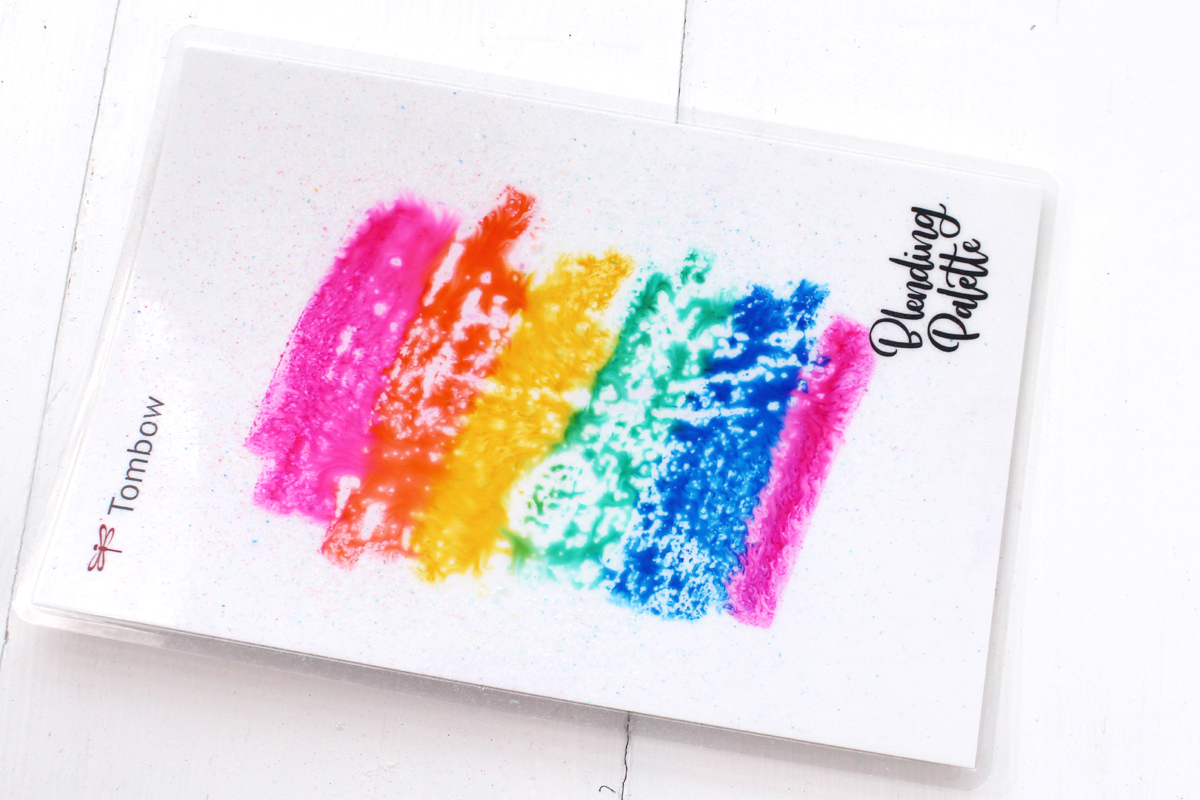 Then, place the Blending Palette on the card and press gently.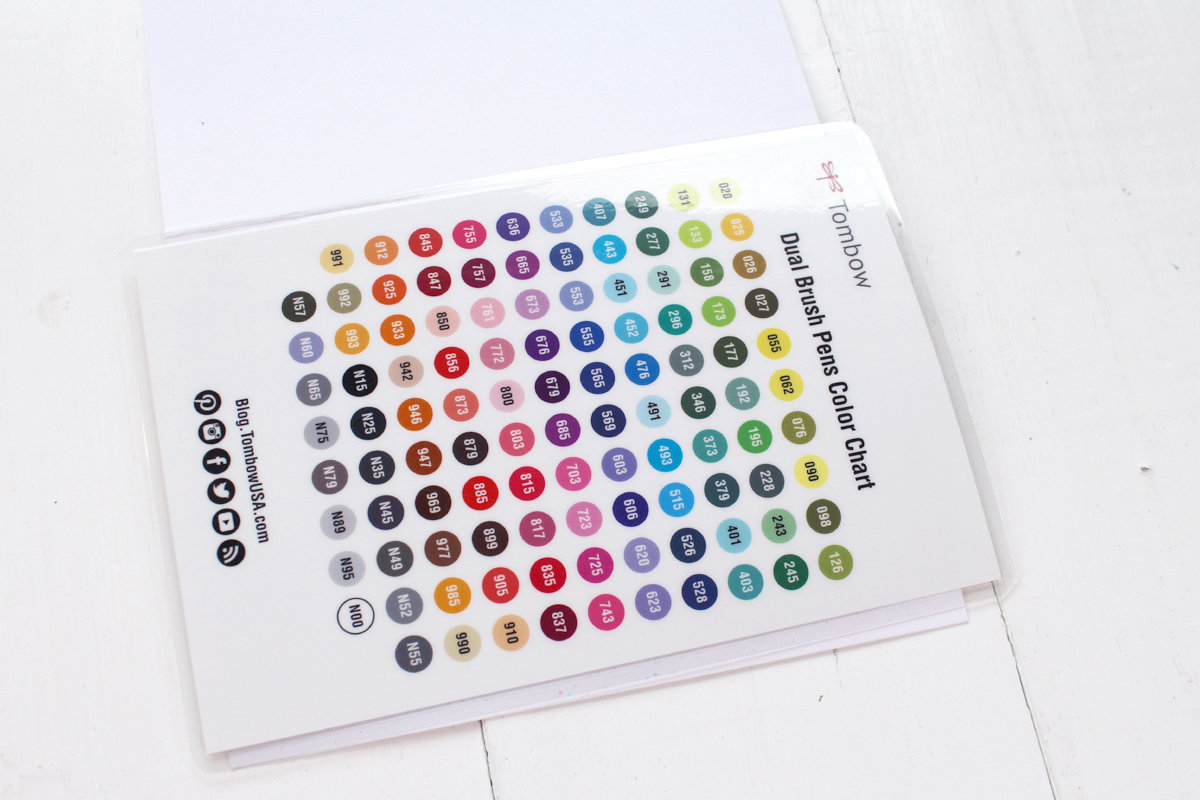 Remove the blending palette and let the card background dry.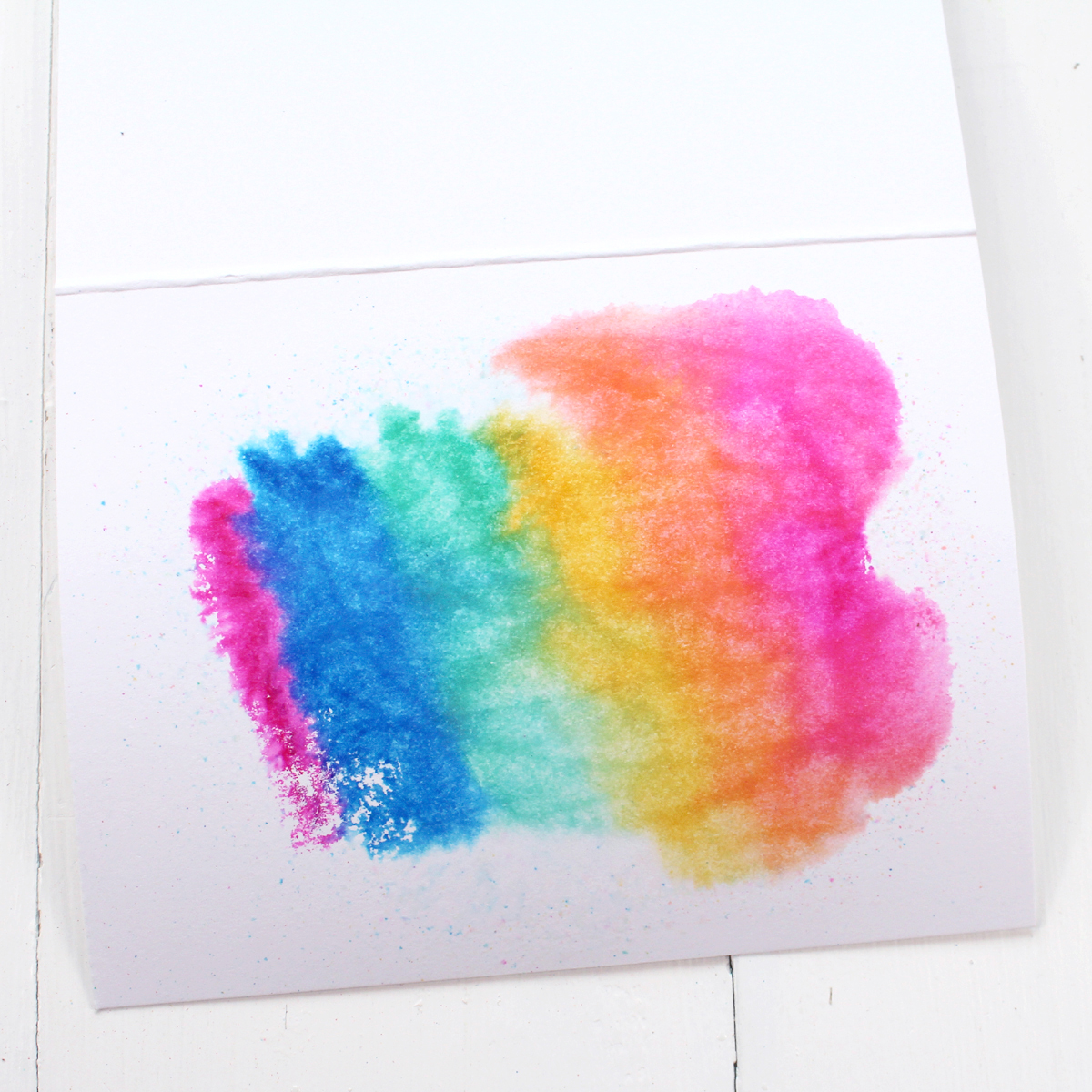 Option 2: ABT PRO Marker Design
Begin by coloring random shapes on the front face of the card using the ABT PRO Alcohol-Based Markers.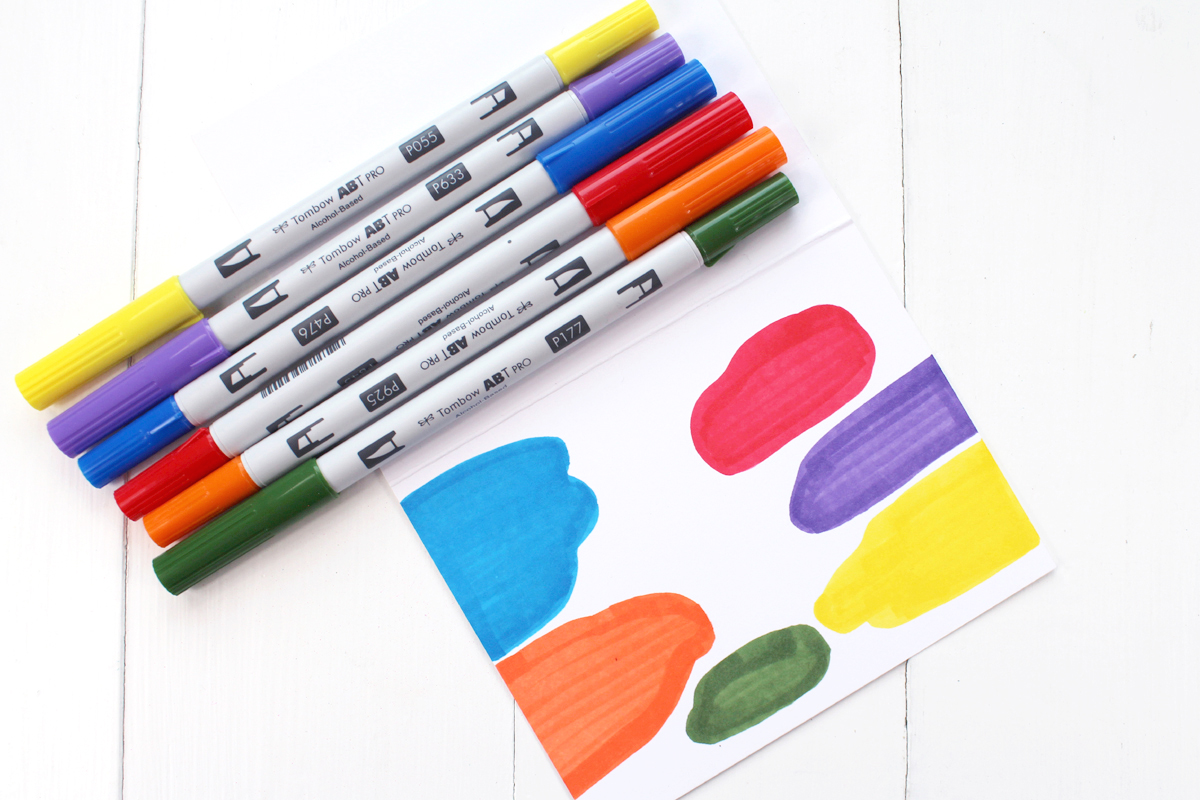 Then, use MONO Drawing Pen 03 to doodle little shapes and patterns around the colored shapes.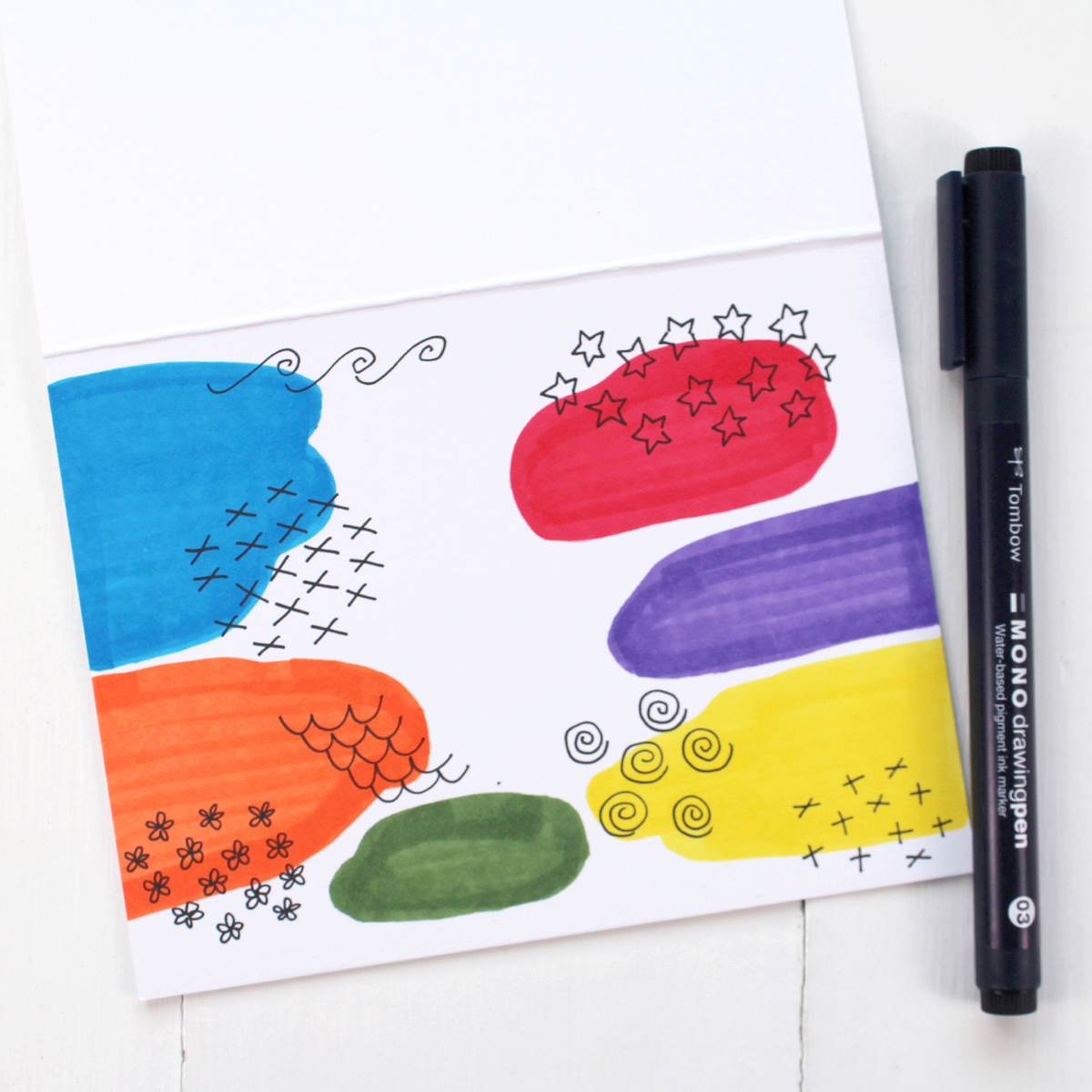 Option 3: TwinTone Pattern Background
Begin by drawing a scallop pattern across the top of the front of the card. Repeat the pattern with alternating TwinTone Marker colors. Use a ruler and draw geometric patterns, lines or other doodles on the card.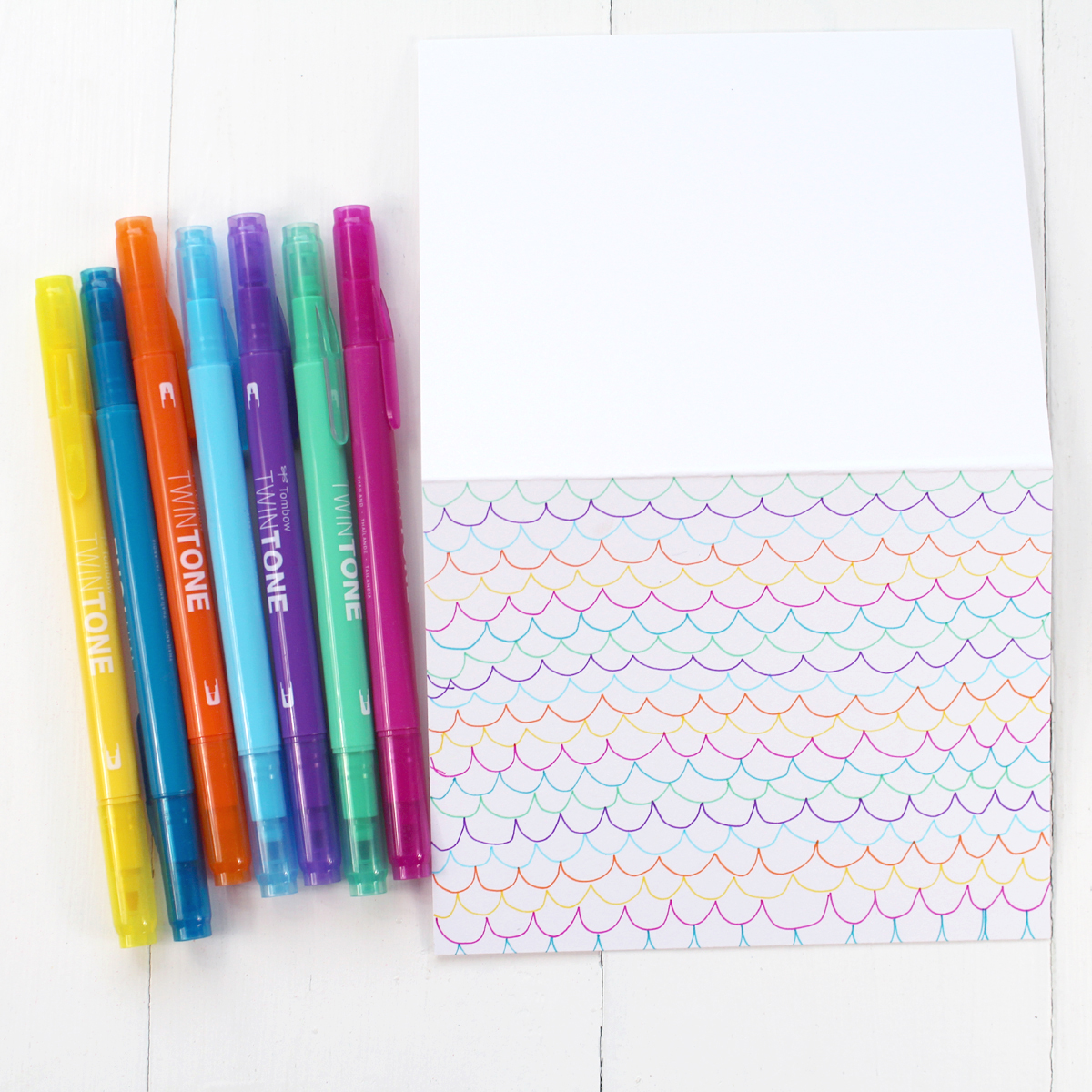 Step 3: Add Hand Lettering Text to Handmade Cards
Adding text finishes off the cards with a beautiful sentiment. This can be done a few ways. If you aren't confident with your hand lettering, learn bounce lettering with this tutorial.
Option 1: Hand Lettering Directly on the Card
Use the Fudenosuke Brush Pen to write a sentiment on the card. This is a great finished card that mails easily with no extra effort. Make a bunch and then letter the sentiment as needed.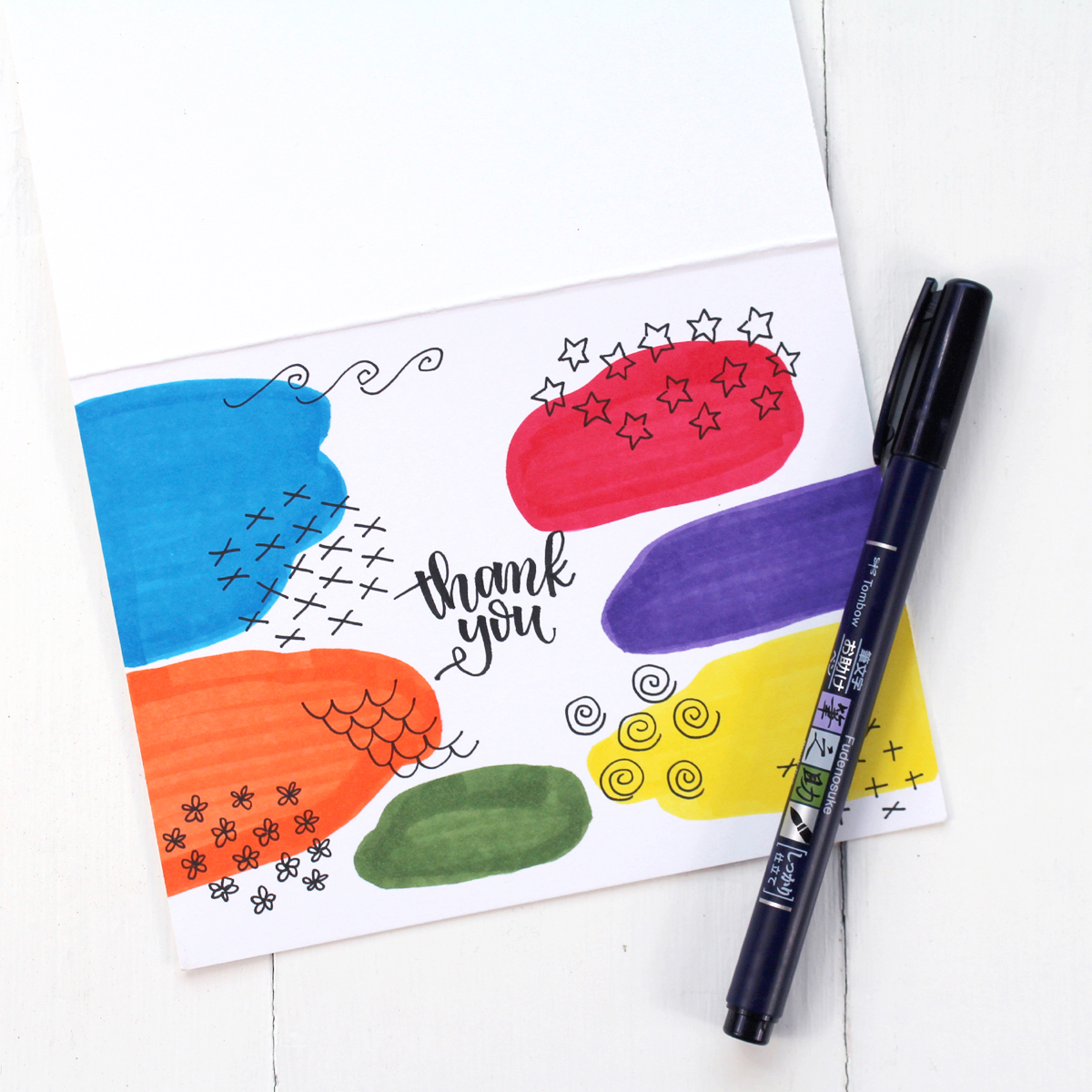 Option 2: Foam Raised Sentiment
Begin by cutting a small piece of cardstock and hand letter the sentiment on the paper. Then, use the Tombow Foam Tape and add a strip to the back of the sentiment.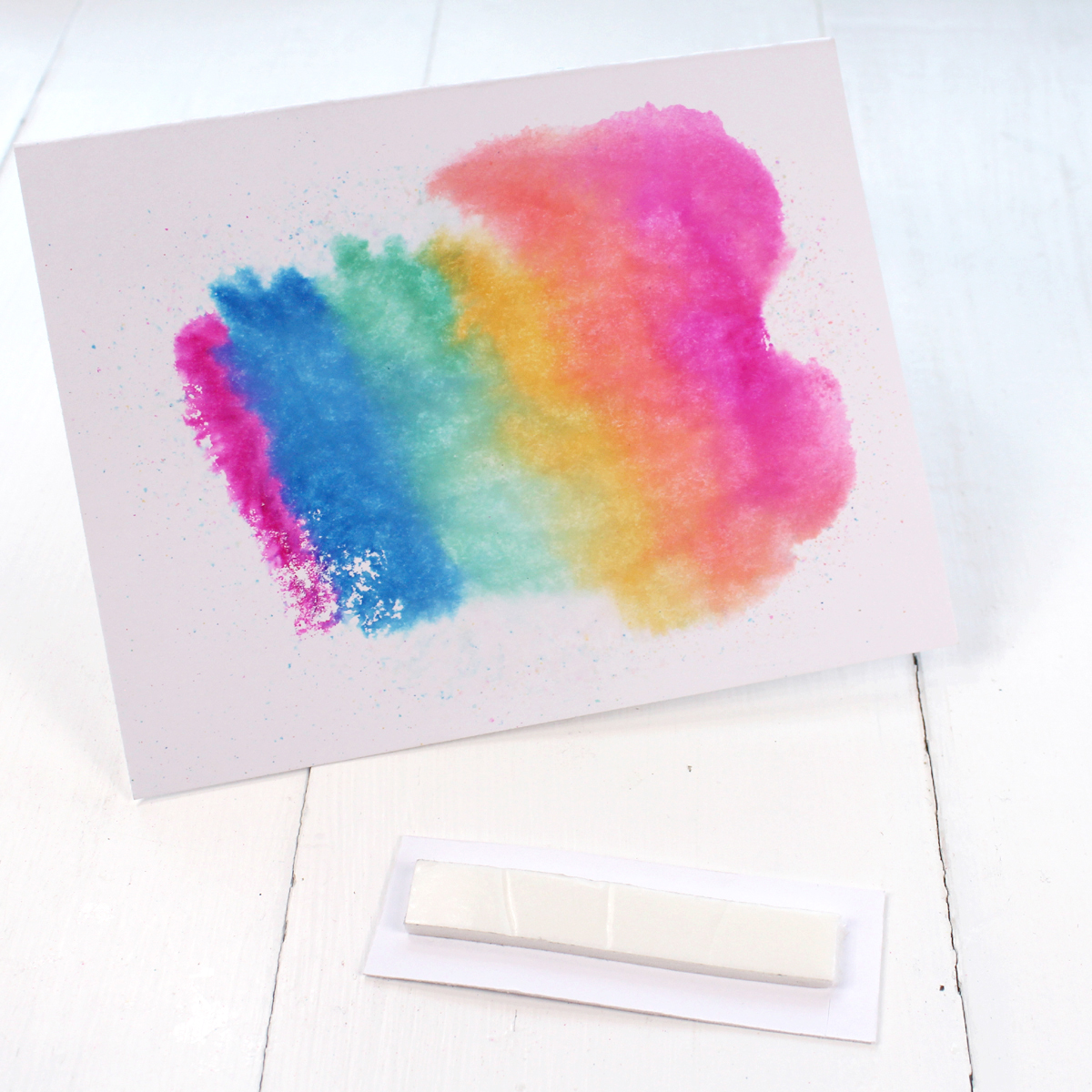 Then, adhere the sentiment to the card. This is a helpful technique if there's a mistake on the background that needs covering or balance. See how great this card looks with the text!?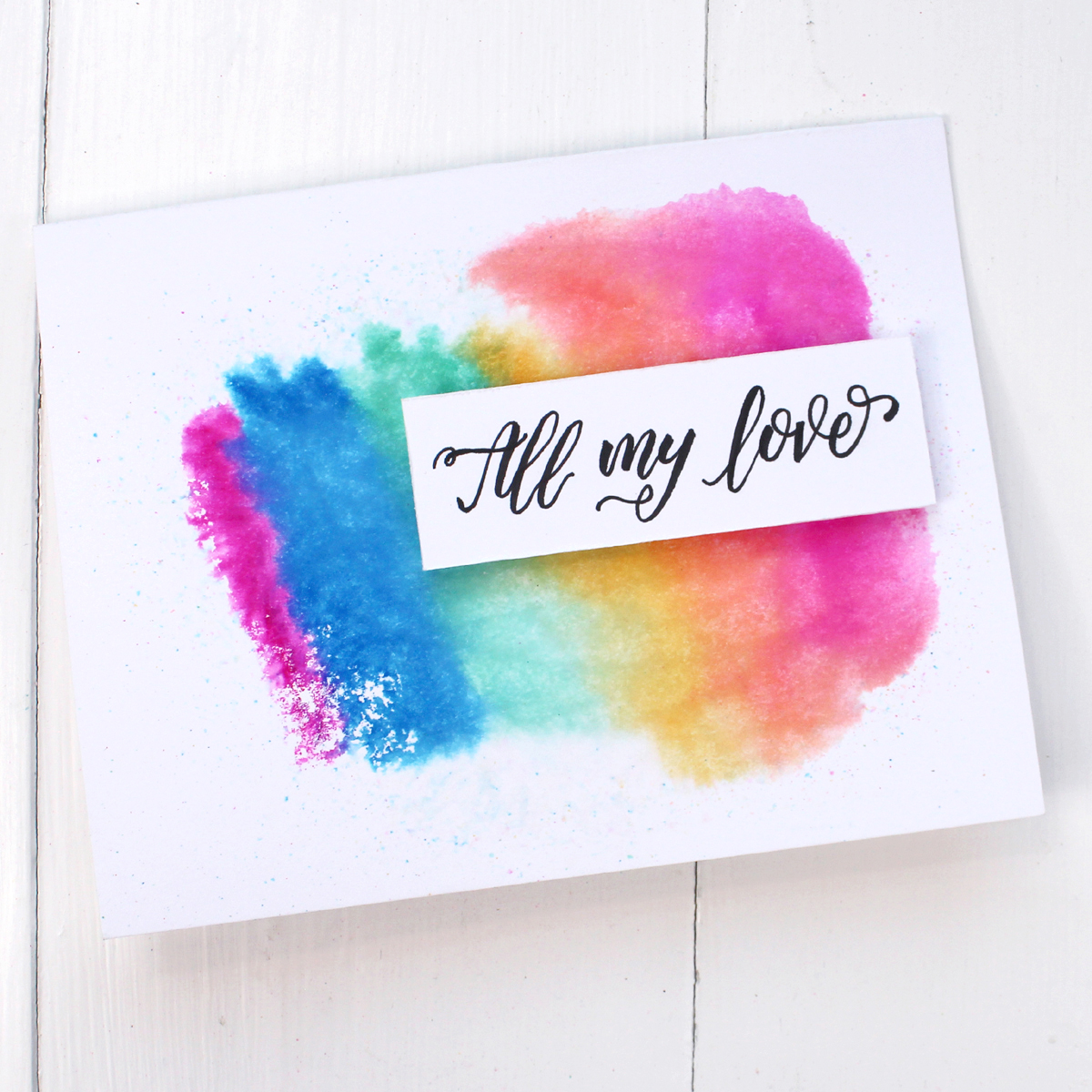 Option 3: Cardstock Frame Mounted Lettering
Lastly, this option is my favorite. Cut a piece of colored paper 1/4 inch larger than a piece of white cardstock. Hand letter a sentiment on the white cardstock. Use the MONO Permanent Adhesive to adhere the white cardstock to the colored paper, leaving a small border around the edge.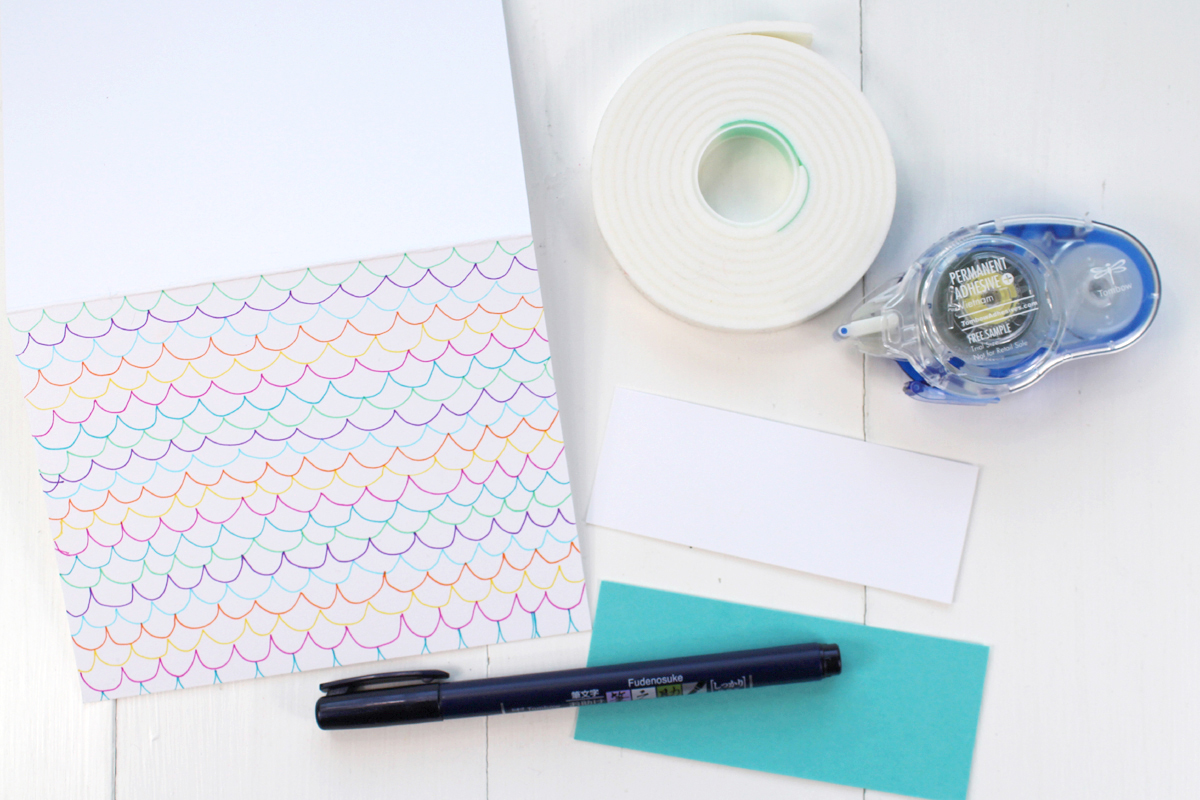 Then, use the Foam Tape to adhere the sentiment to the card.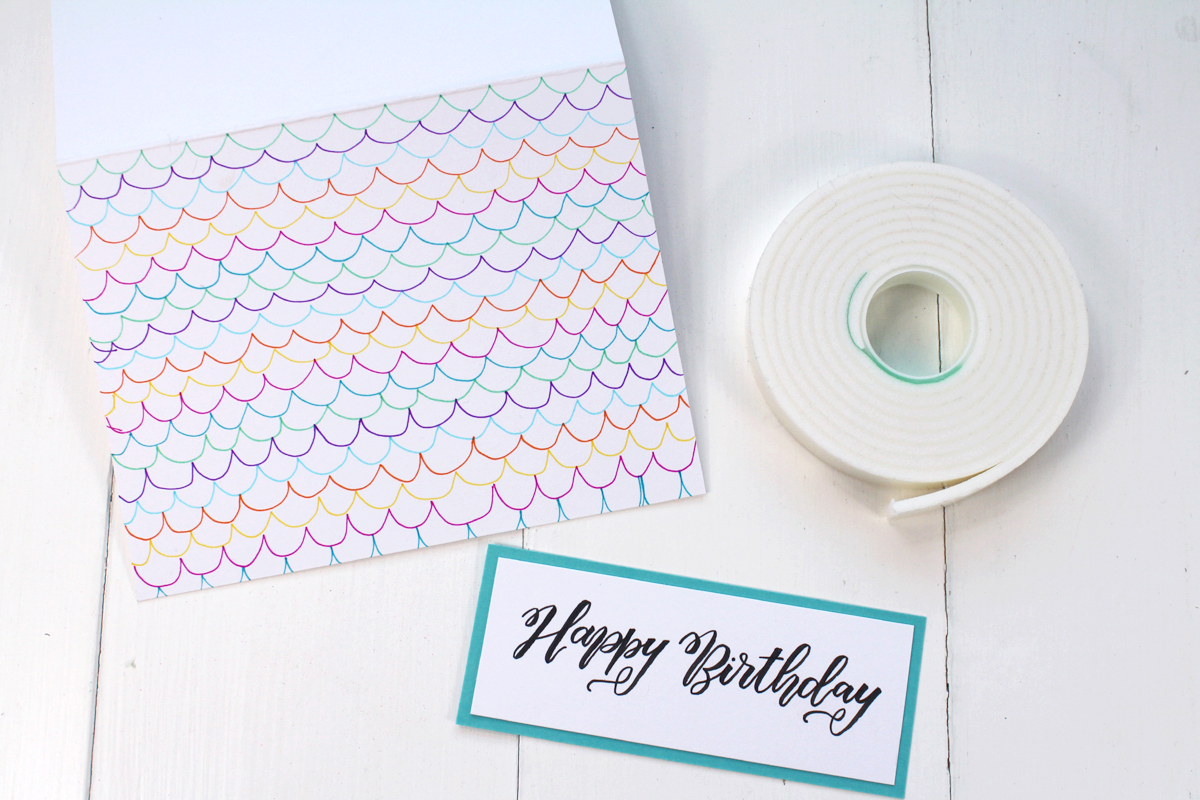 Place the sentiment anywhere on the card. This Foam Tape is still perfect to send through the mail. There is no extra postage needed.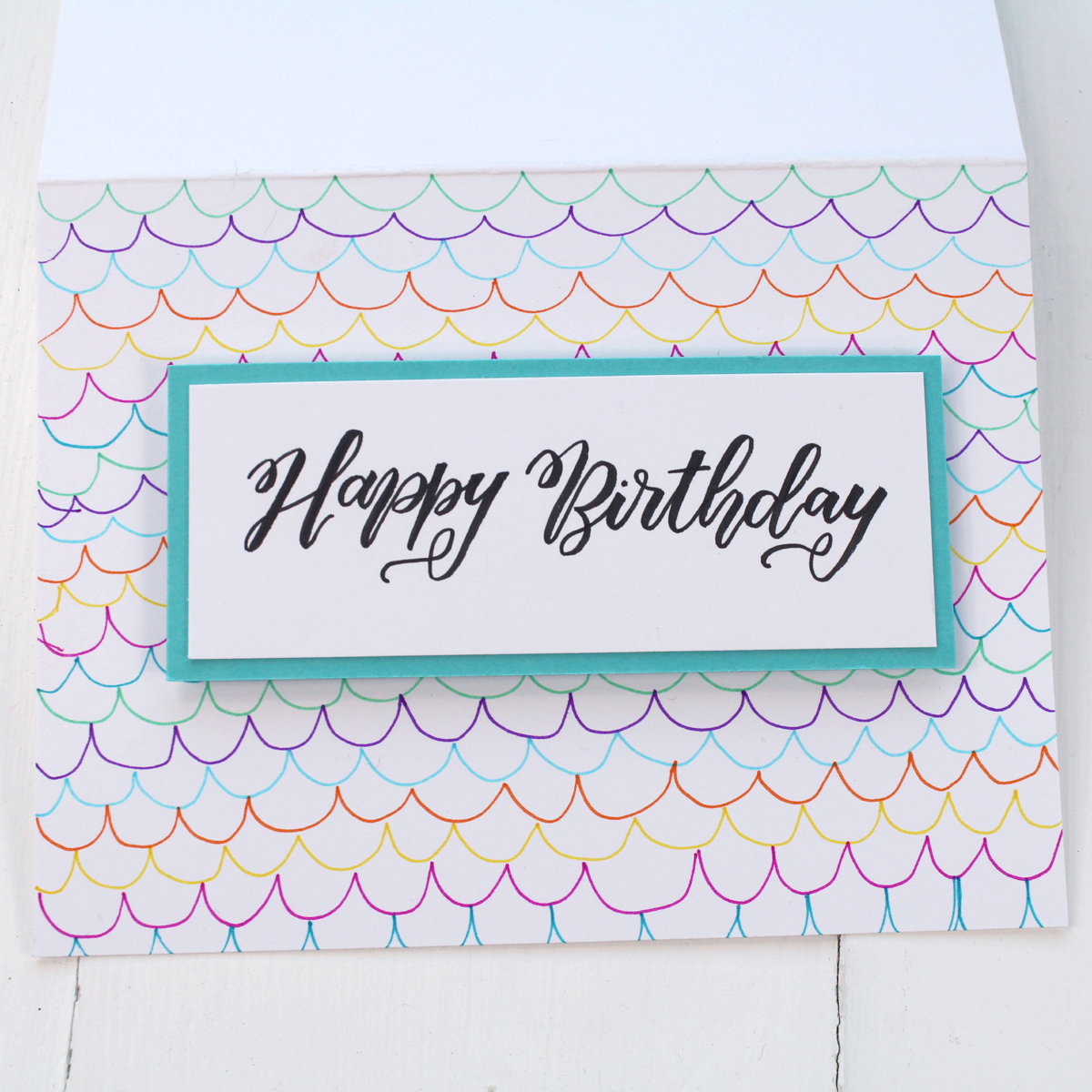 Finally, add any embellishments that you like. Adding embellishments will make the card trickier to mail through the standard post. Just take it to the post office and they'll do the rest. These embellished cards are great to deliver to neighbors, on a gift or to pass in person without worrying about postage. More tips and tricks on sending happy mail in this post.
Before you know it, you'll be making cards for every occasion! I love making handmade cards. Now, I give packages of blank handmade cards as gifts too.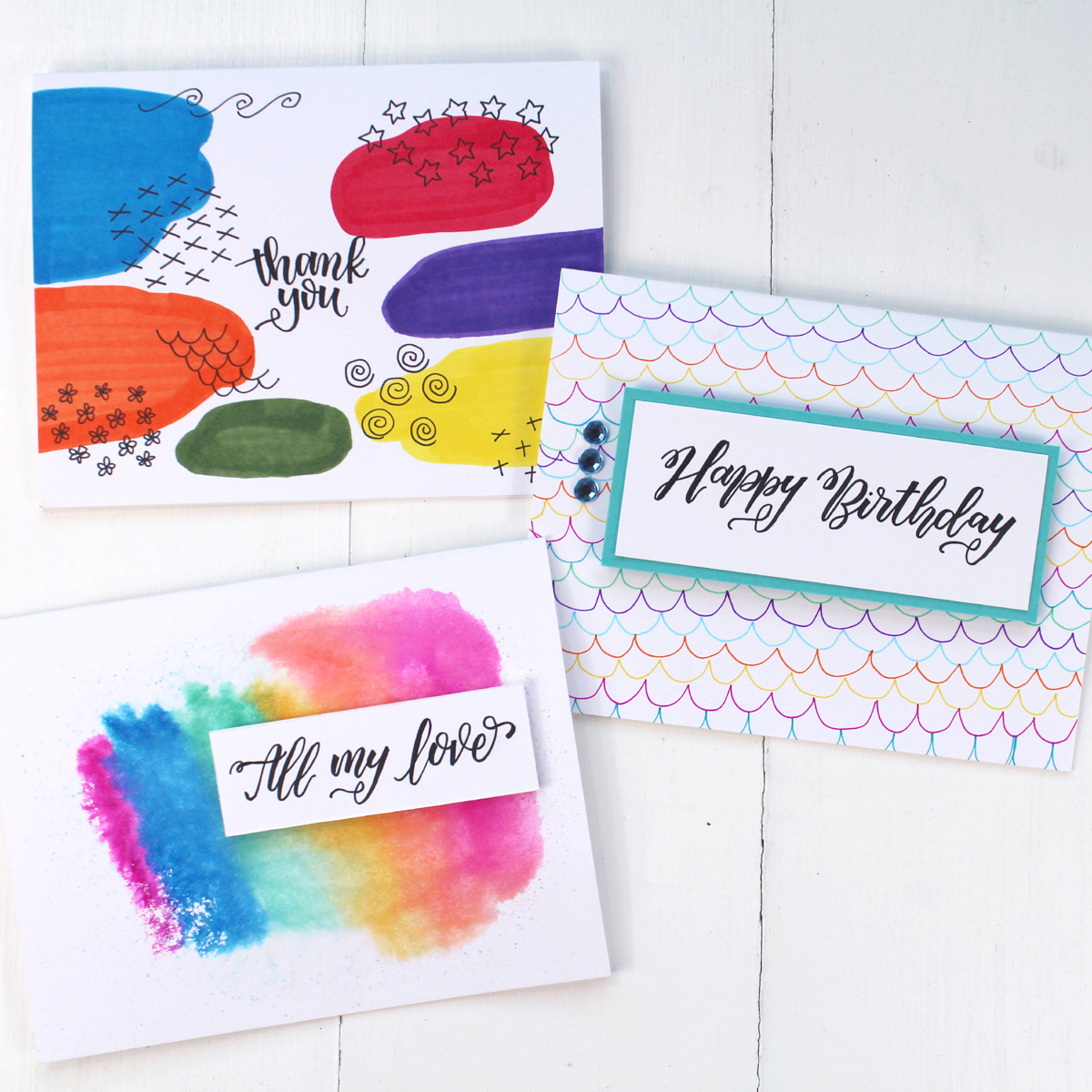 Once you are confident with these simple background cards, get more adventurous with these card tutorials:
How to Draw Zentangle-Inspired Cards
Make Your Own Envelopes for Cards
How to Color a Galaxy Card wit ABT PRO Alcohol Ink Markers
Watercolor Flower Greeting Card 
Share your handmade cards on social media and tag @tombowusa and @doodlecraft, so we can cheer you on!