Hi, Jessica from @BrownPaperBunny here. I read a lot, however I often forget my favorite quotes from books. So, I started making little DIY Mini Quote Books to keep track. If you'd like to make your own, here's what you'll need to get started.
Supplies:
Watercolor or mixed media paper
Tombow MONO Adhesive + Permanent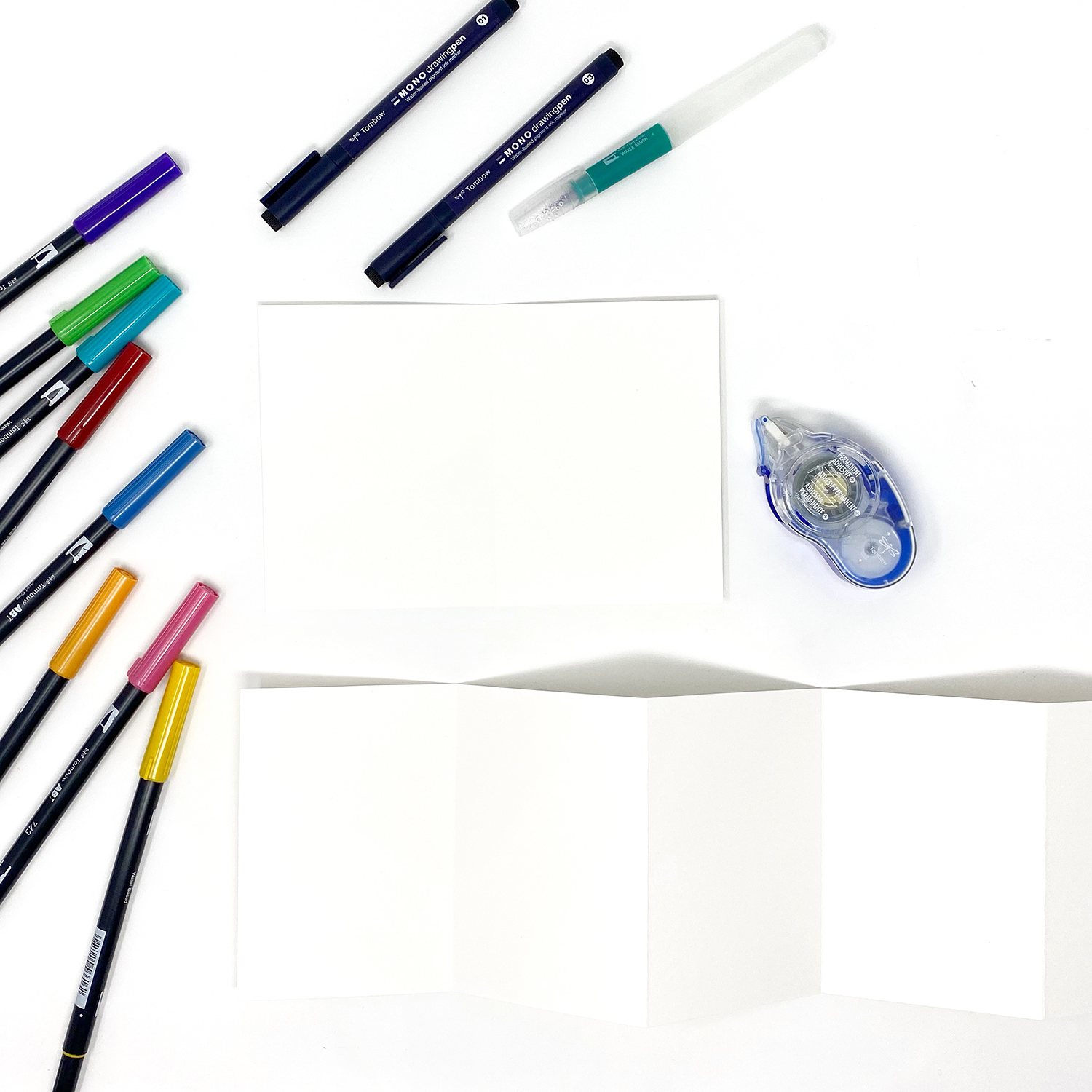 Step 1: Cut, Fold and Color Your Paper
To make your own mini quote books, you'll need to cut your paper into a cover (a rectangle that is folded in half) and a longer accordion-folded piece of paper (as shown above). The more folds you have in your paper, the more pages you'll have in your finished book. Then, use your Dual Brush Pens to add some ink to each of the accordion panels and blend it with your Water Brush. This will give you some colorful backgrounds to write your quotes on.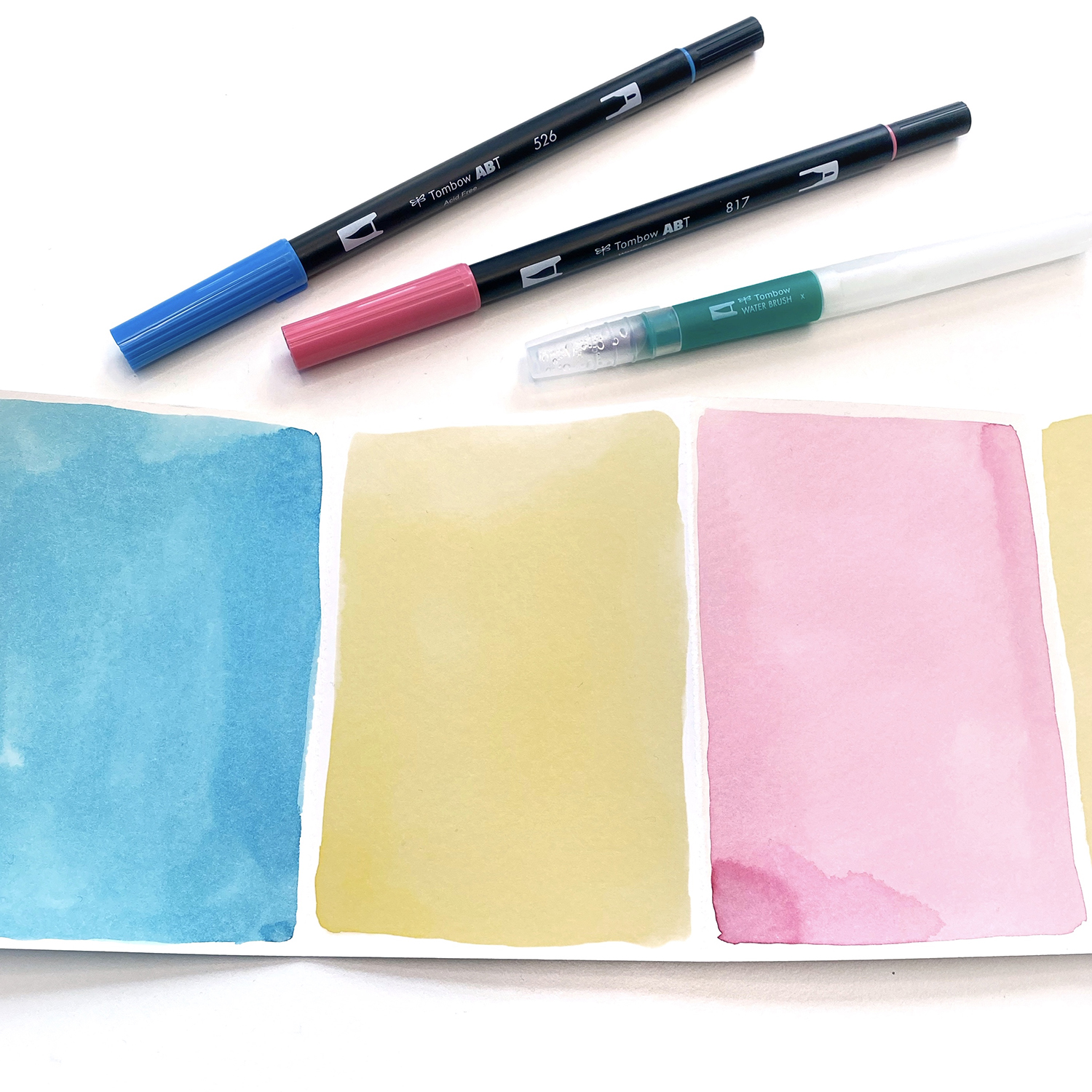 Step: Write Your Quotes
As you're reading, mark down quotes you like (I use sticky-notes) so at the end you can decide which ones will go into your mini book. Add your favorites to each panel of your accordion-folded paper using Dual Brush Pens or MONO Drawing Pens.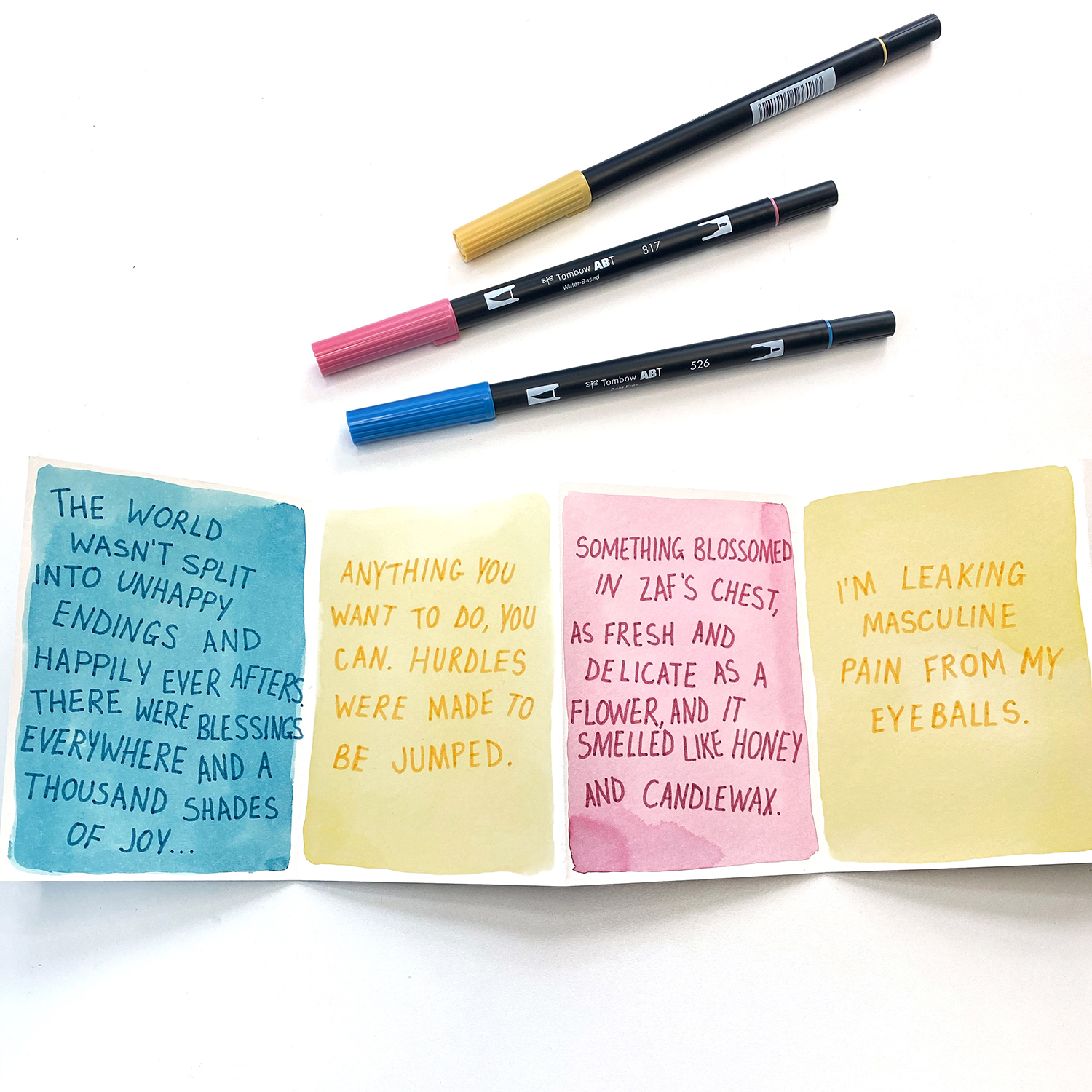 Step 3: Attach the Cover
After all of your quotes are finished, it's time to stick on the cover using your MONO Adhesive + Permanent. Roll adhesive all around the inside of your cover and stick the first page of your accordion fold to the inside front cover and the last page to the inside back cover.
Note: You can choose to decorate your cover before or after you attach it to your pages, whatever you think will be easiest.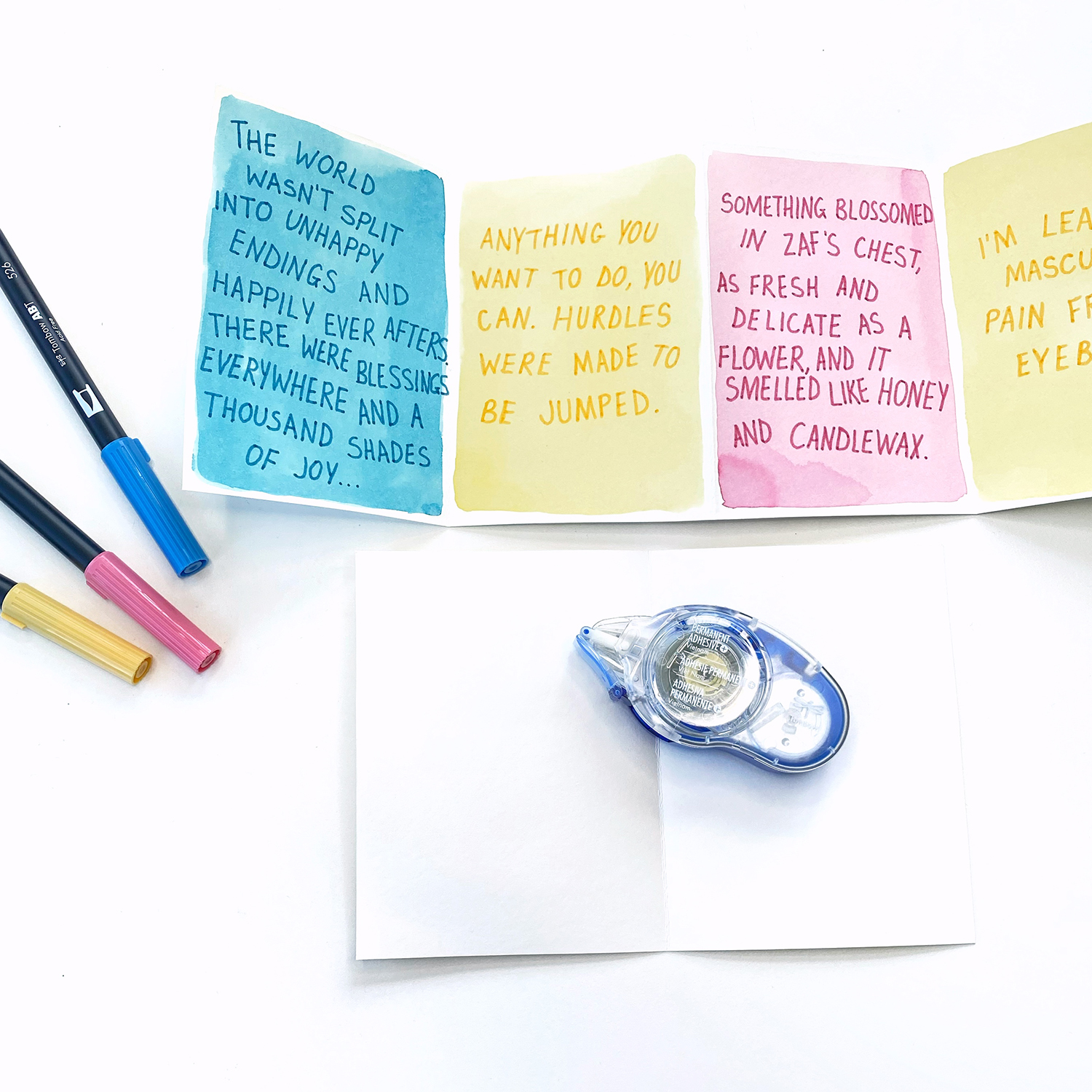 It will look something like this, depending on how many folds/pages you have in yours.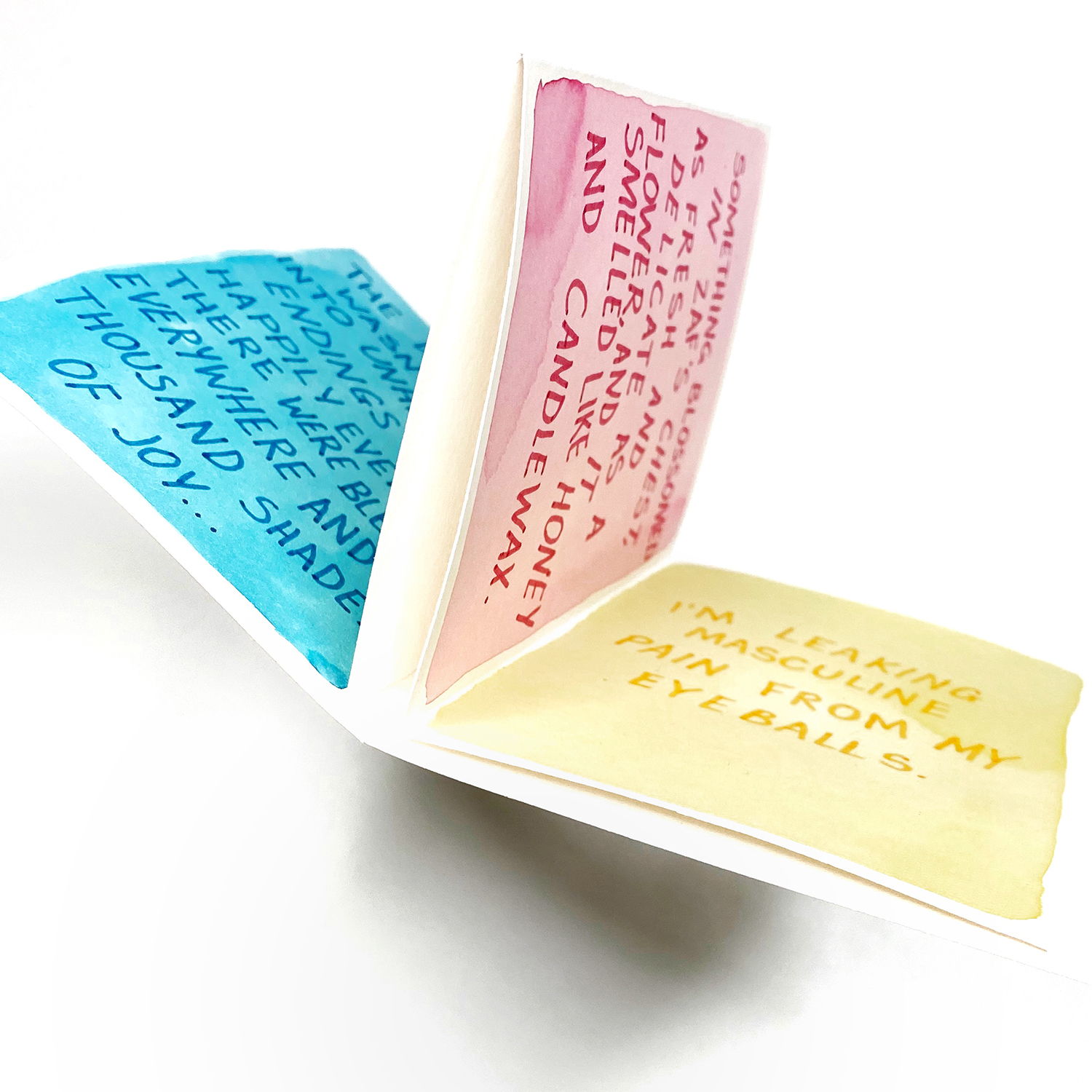 If you haven't already decorated the cover, do that next and you'll be all finished! You can either recreate the actual book cover or completely make it your own and do something different.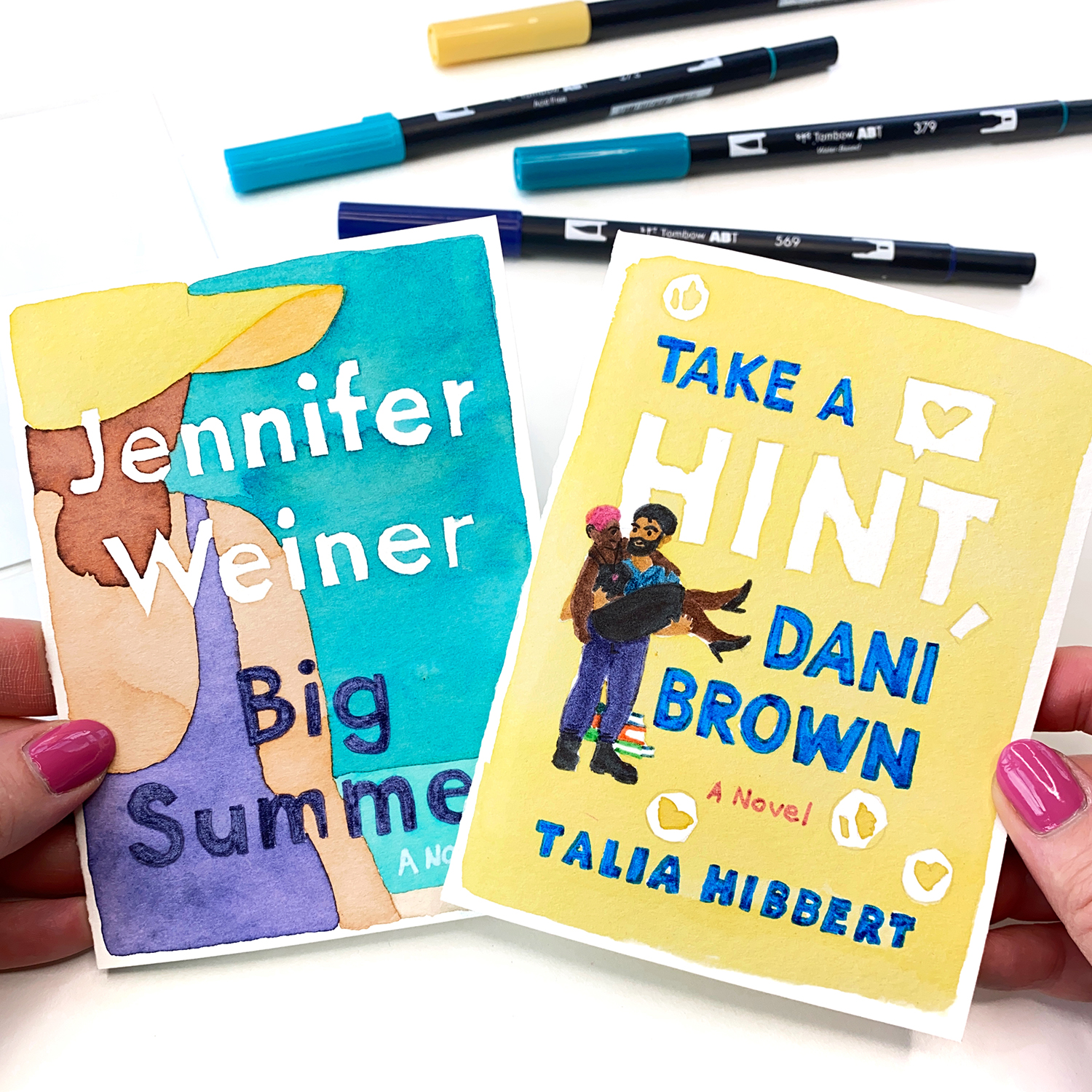 A few other things you might choose to include in your mini books are details about the book. For example, page count, an overview of the story, list of the main characters and your rating of the book.
If you're looking for more book-related projects, check out these Shaker Bookmarks and these Watercolor Galaxy Bookmarks.