Hello friends, it's Smitha! Today, I have a fun blog post showing you how to create a watercolor floral pattern.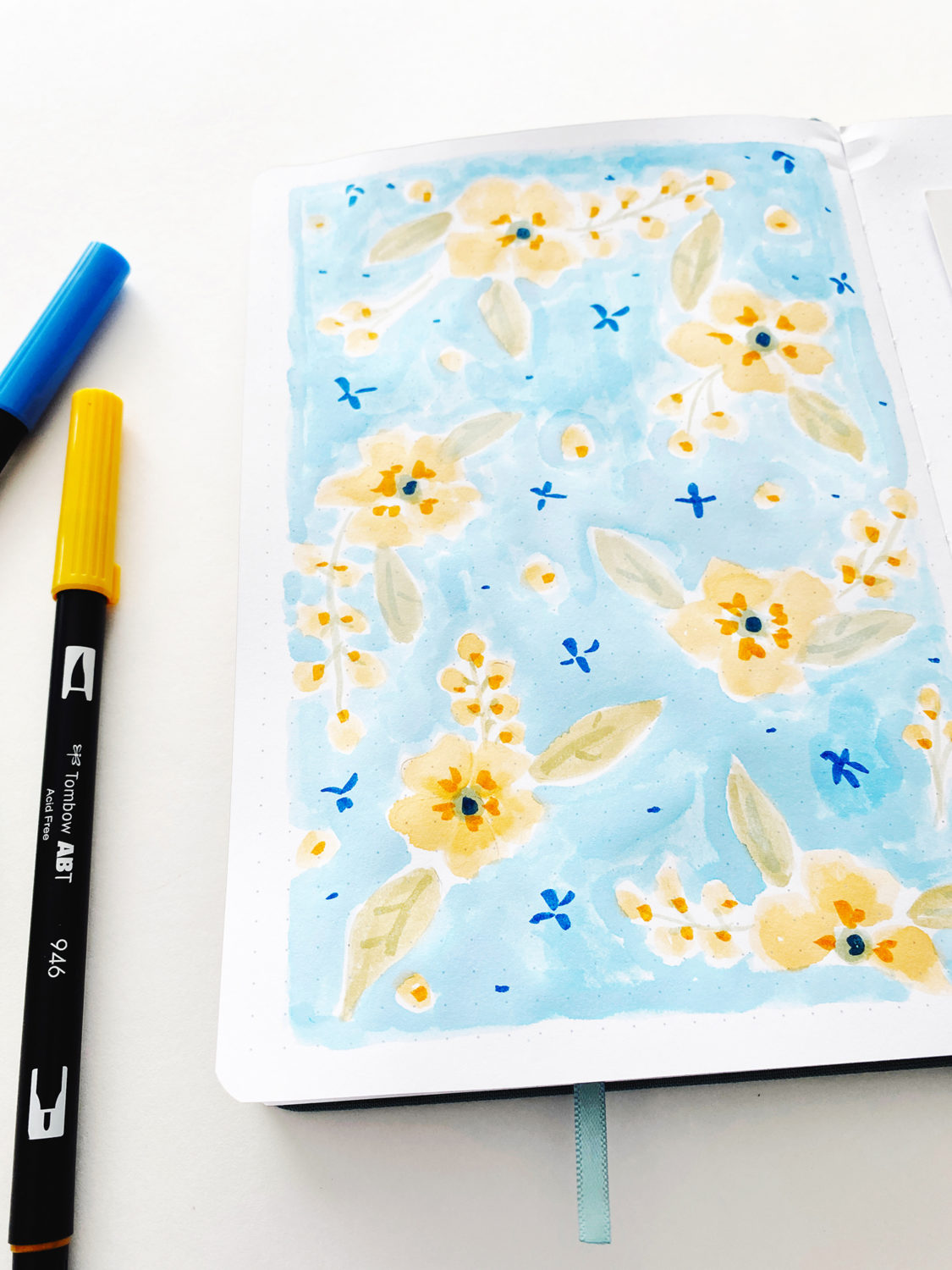 Materials:
Dot Journal, sketchbook, or any planner.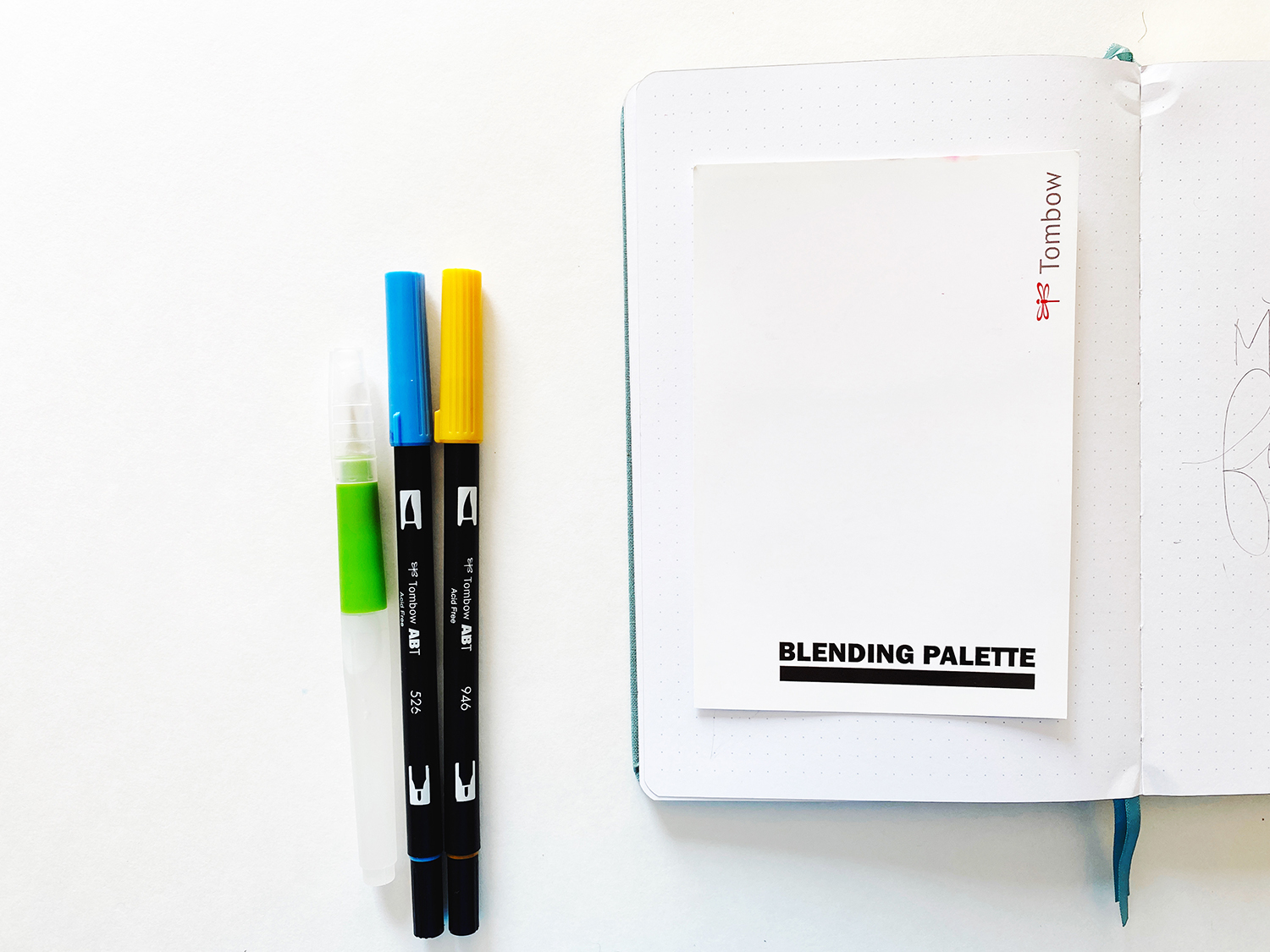 Step 1:
Start by applying your Dual Brush Pen color directly onto the Blending Palette. I'm starting with a soft yellow color for my flowers.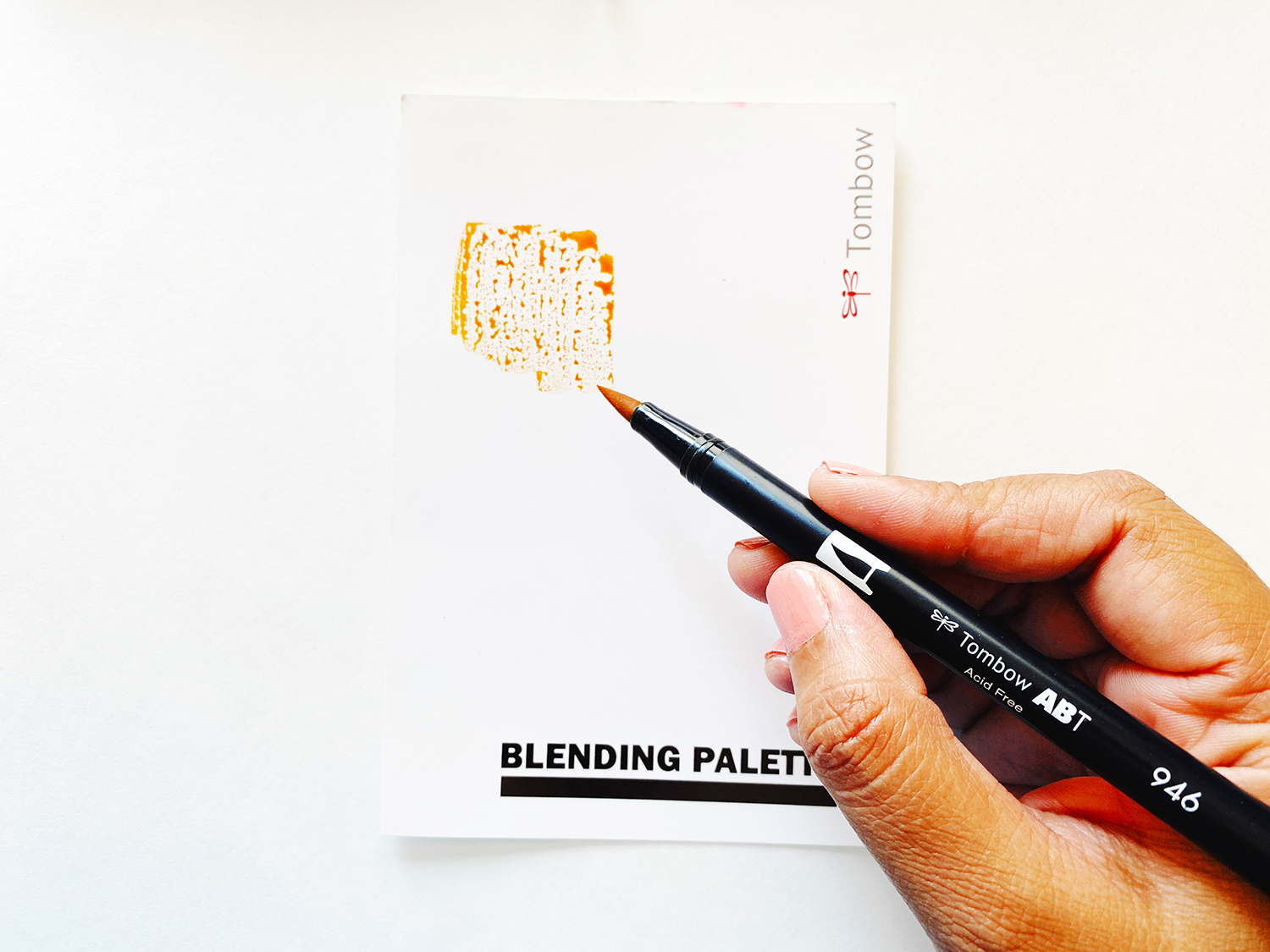 Step 2:
Using the Water Brush, drip a few droplets of water onto the Blending Palette. Mix the water and color directly on the palette and pick up this watery color with the brush. Paint a simple floral shape onto the paper.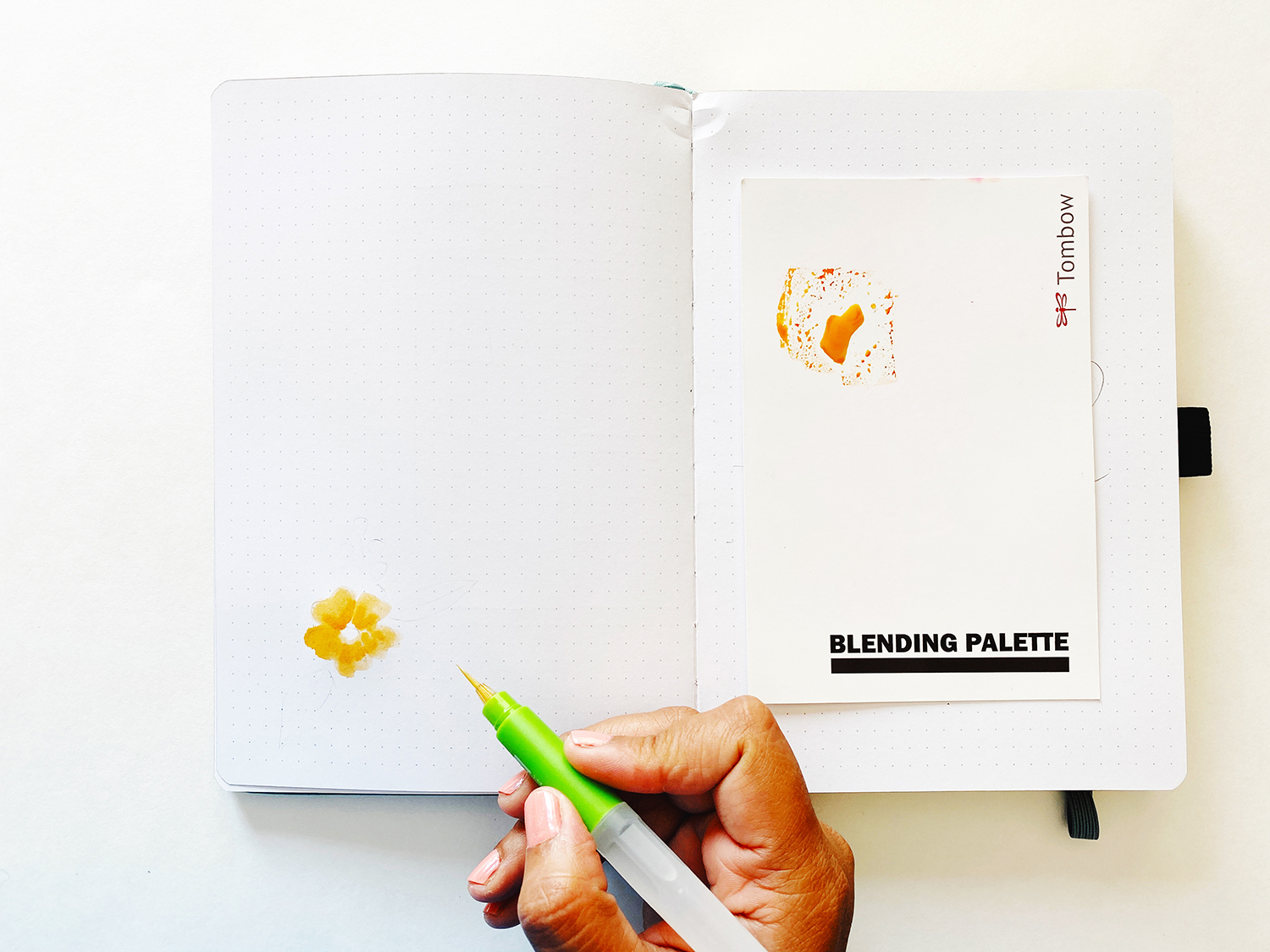 Step 3:
Next, add the blue color onto the palette and mix it with the yellow to create a greenish hue. We are using just two colors to create this pattern!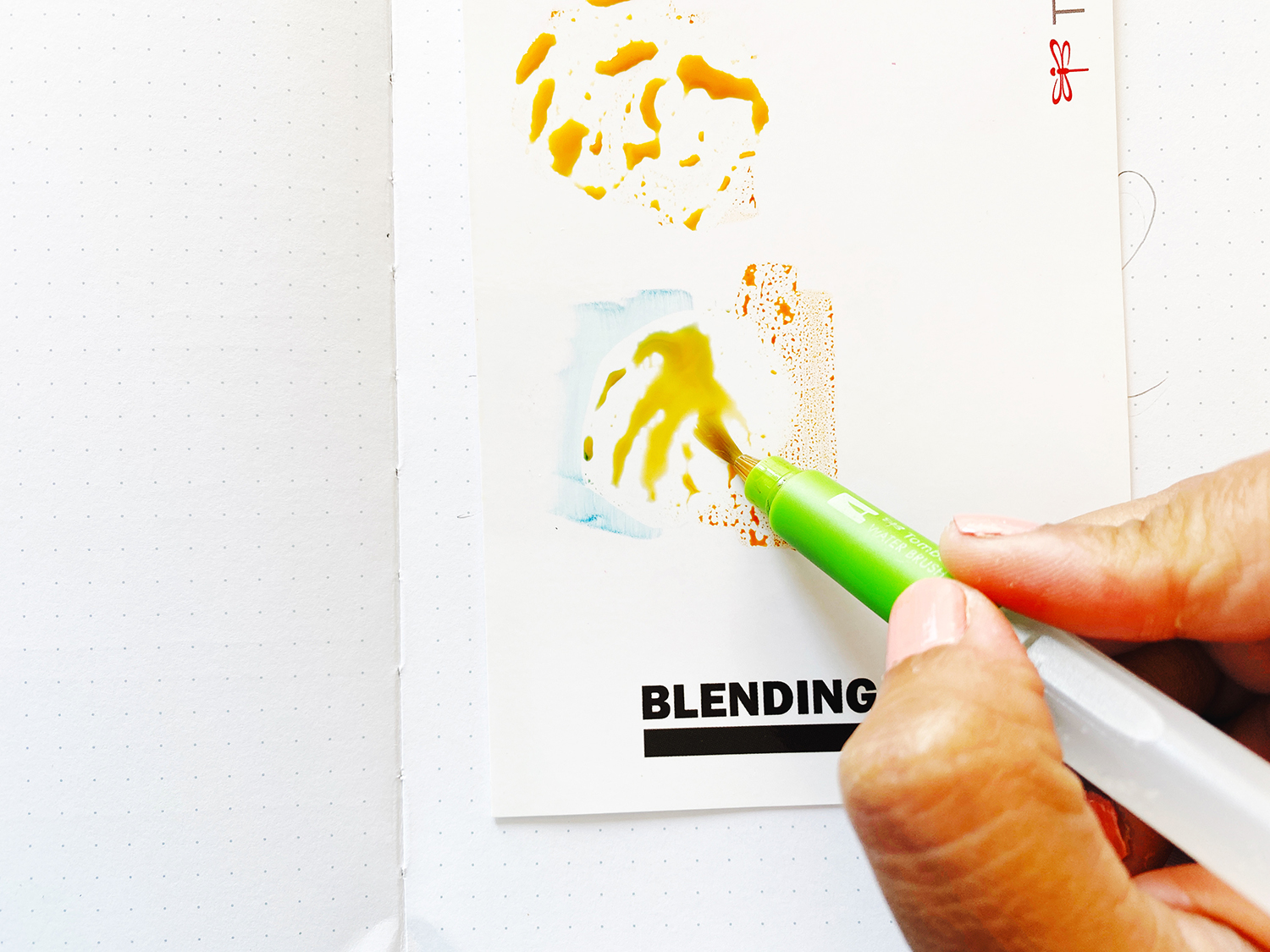 Step 4:
Pick up the mixed color onto the brush and paint some leaves around the flower. Repeat these steps a few times to paint a few flower bunches around the page.
Add a few incomplete flowers, a few berries and buds to add more interest to the illustration.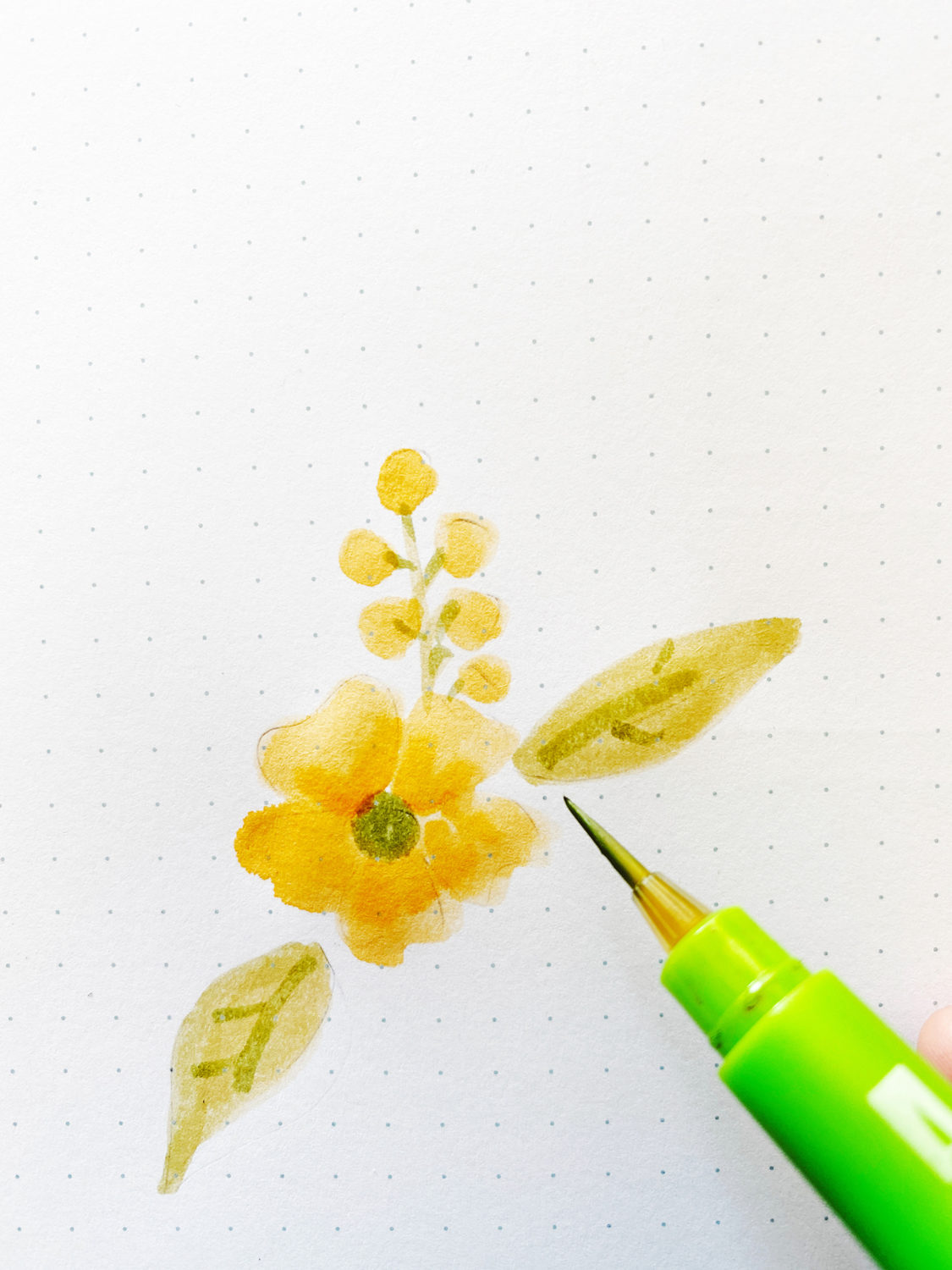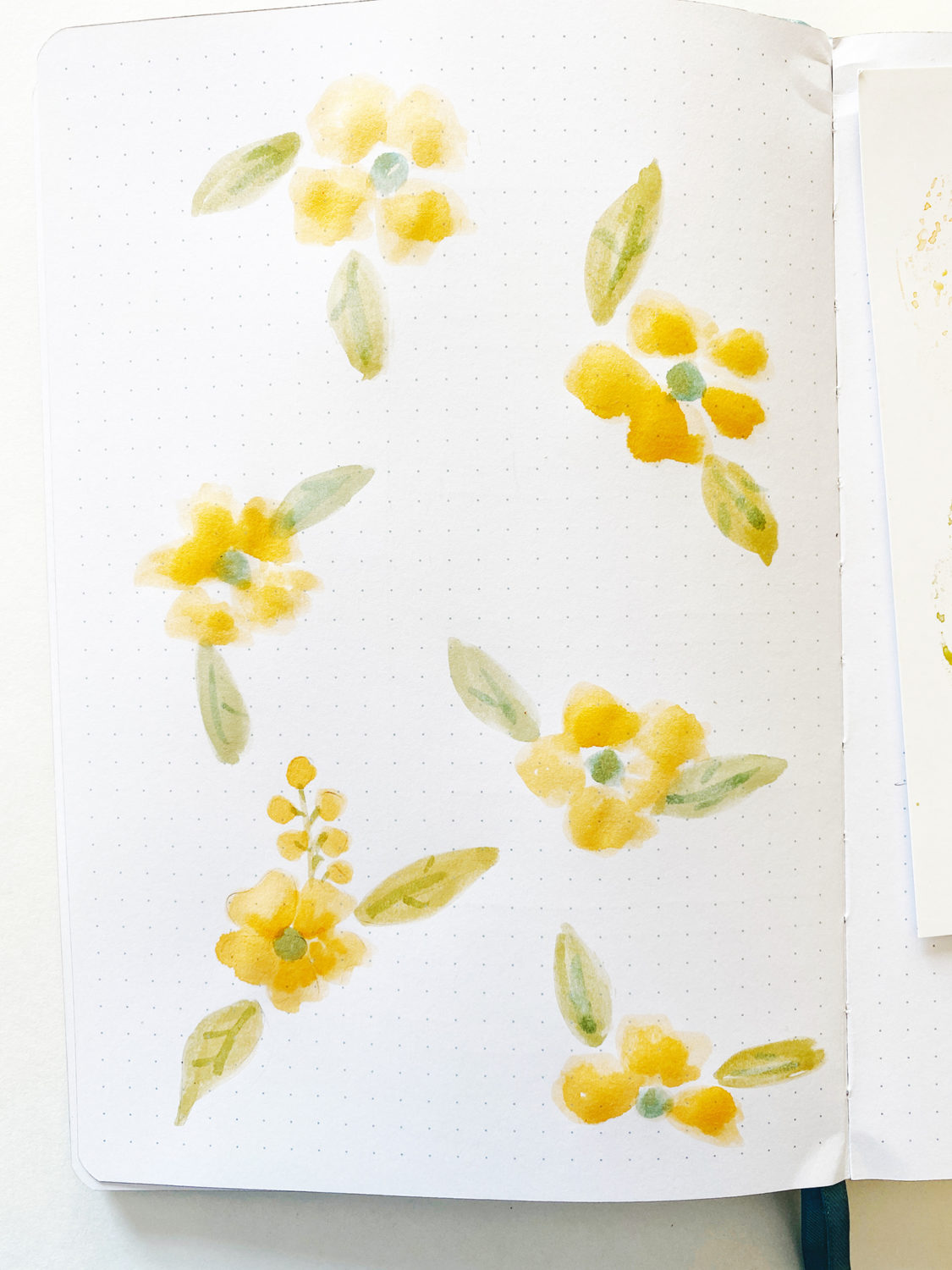 Step 5:
Finish off the pattern by filling the background with a soft blue color. Water down the blue as much as you need to create a softer version of the color.
Directly add marker details on top of the watercolor florals as the final step.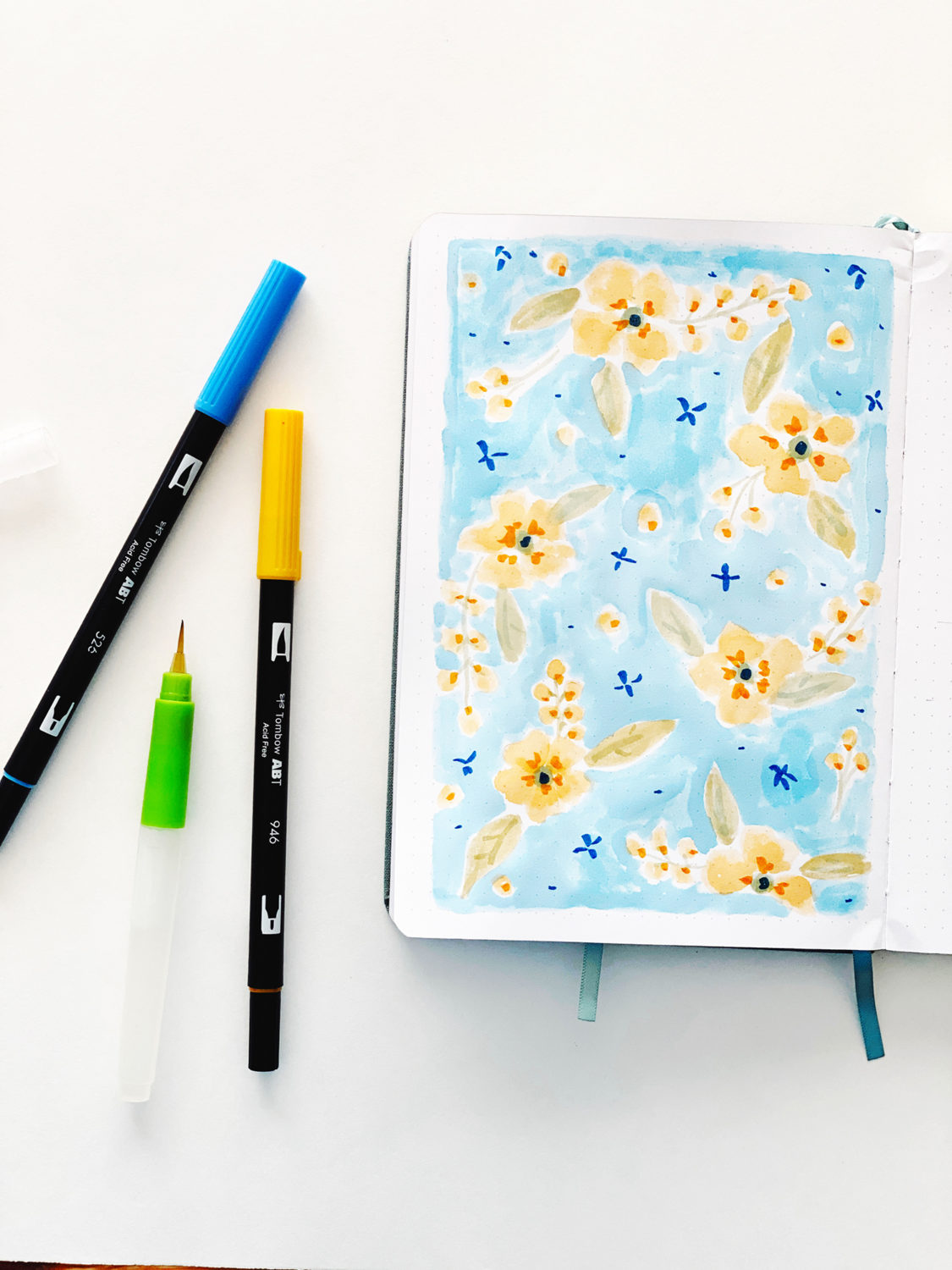 There you have it friends! A simple, soft and beautiful floral pattern using just two colors of Dual Brush Pens! I love how all the colors tie in nicely since we mixed the hues ourselves.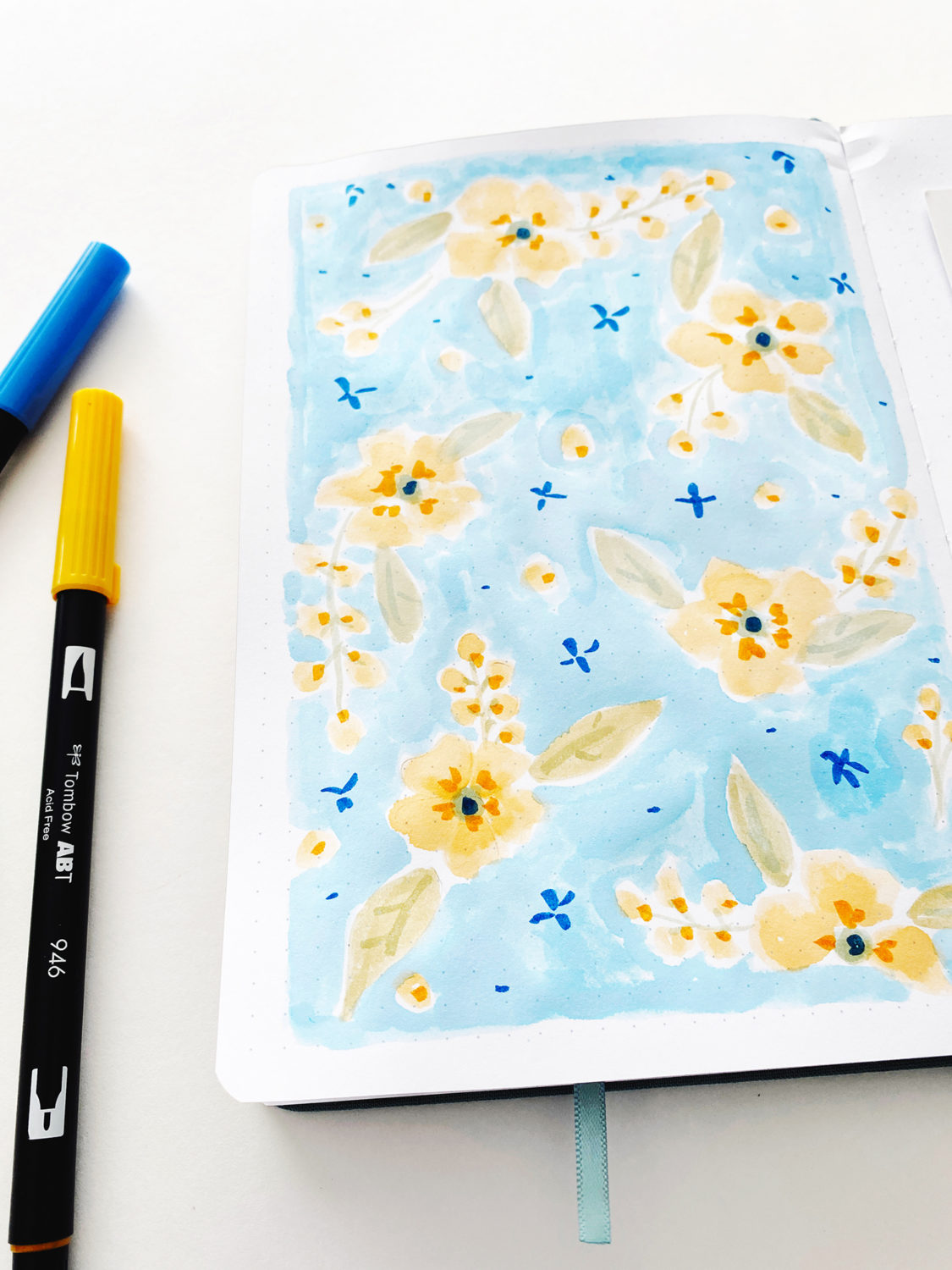 I hope you enjoyed this watercolor floral tutorial friends! Happy crafting!
Smitha