How to Make a Delicate Arch Dimensional Paper Craft
Hi Tombow friends, I'm Natalie at Doodlecraftblog.com. Utah has a wide variety of landscapes that dot the state. Driving south turns the green/brown mountains into vivid orange and red rock. Arches National Park is my favorite camping and adventure spot because it is so unique. Delicate Arch is the most iconic arch with a straight up two mile hike to the top. It's so worth it. Delicate Arch is breathtaking! This fun paper craft is perfect for my fall decor because of the various shades of orange.
Delicate Arch is an iconic symbol for Utah. It's even on the state quarter. Have you been to Arches? See how simple this dimensional paper craft is and then create one of your favorite landmark!
Supplies Needed for Delicate Arch Dimensional Papercraft:
Cardstock paper (turquoise, black, orange, light orange and yellow)
Scissors
Paper cutter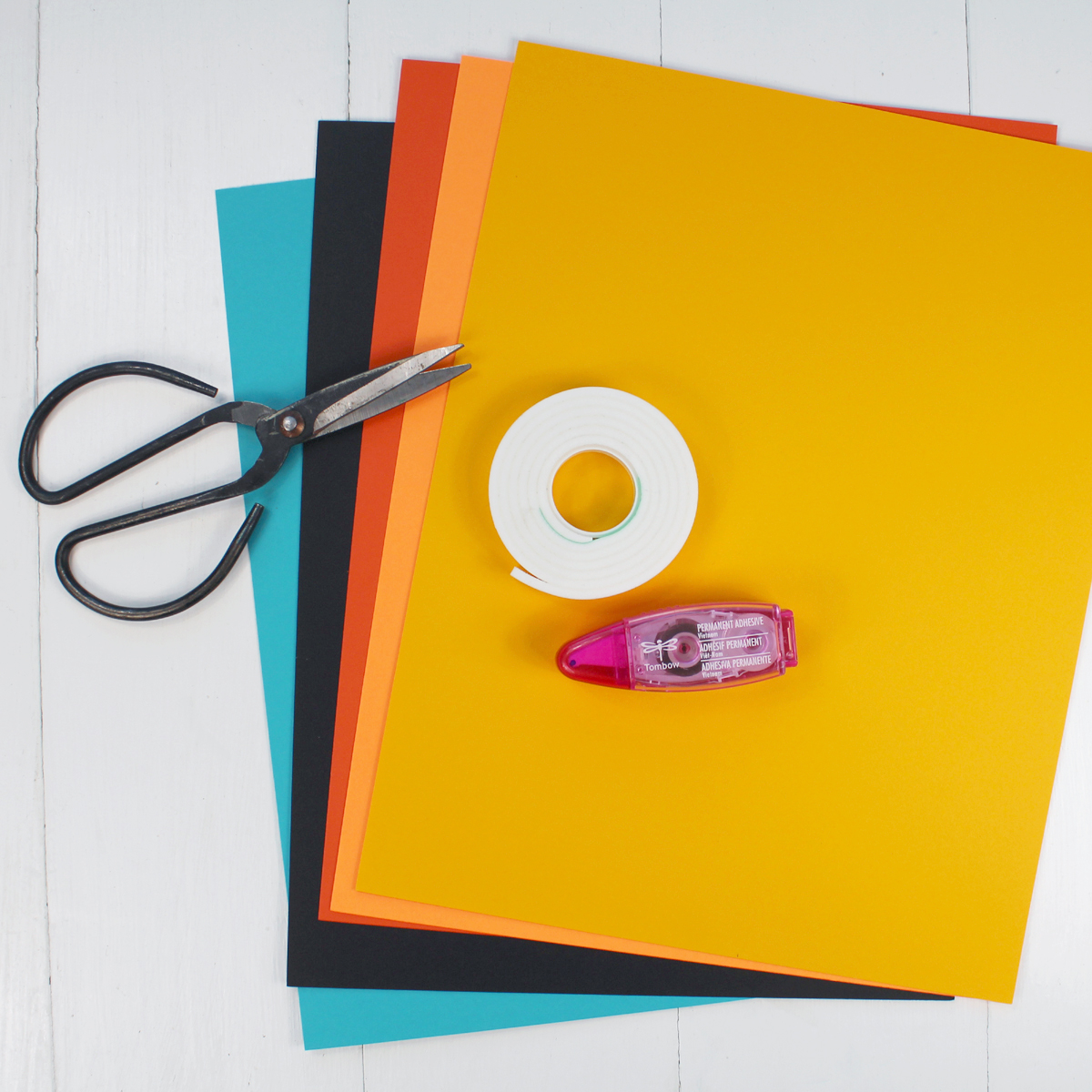 Step 1: Background
Begin by cutting the black cardstock into 5×7 inches. Trim the turquoise paper 1/8 inch smaller on each side than the 5×7 inches. Then, use the Tombow Permanent Adhesive to secure them together.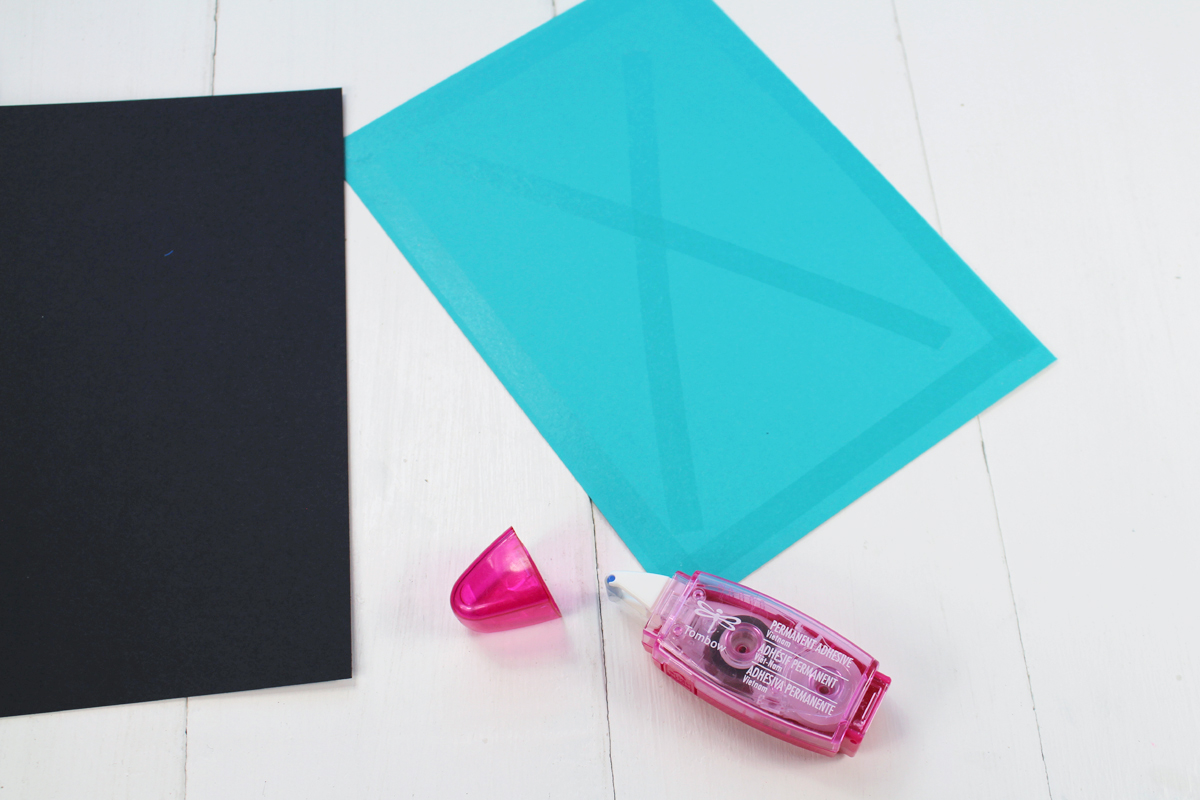 Step 2: Cutting the Landscape Layers
Print a simple black and white version of your landscape to use as a pattern.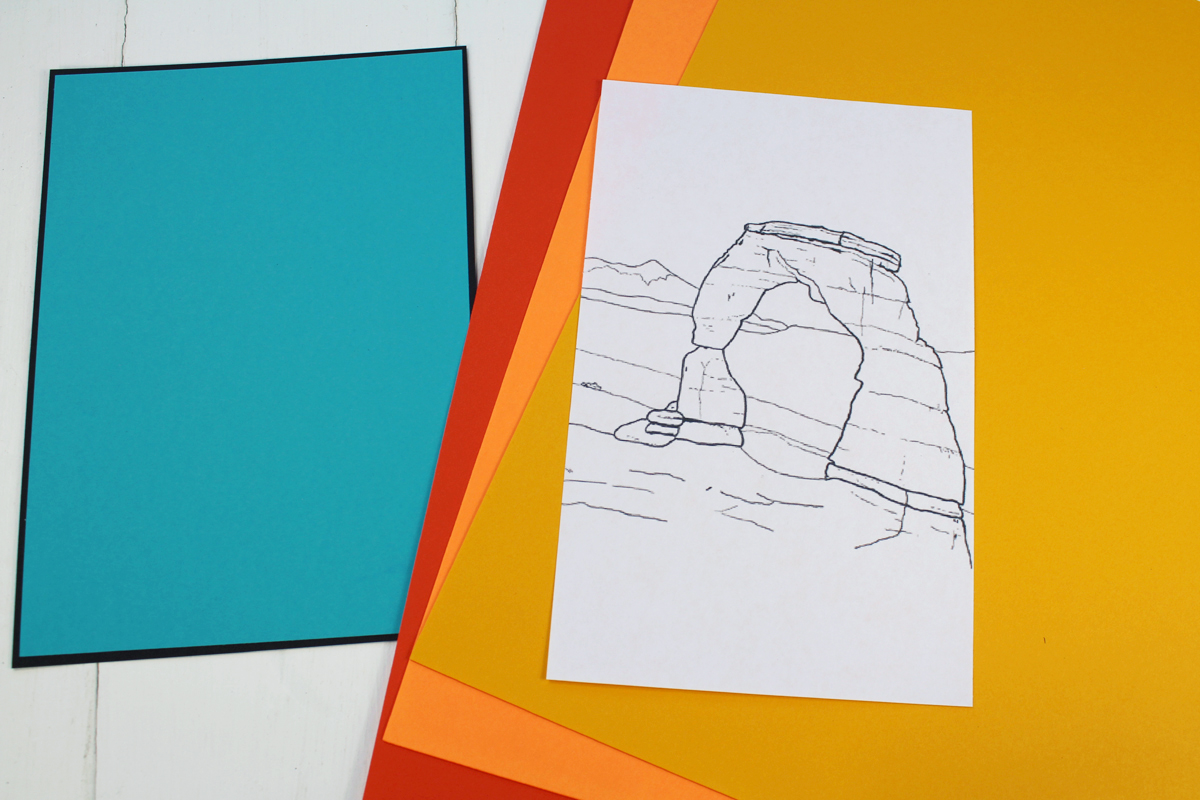 Hold the printout against the yellow cardstock and cut the farthest skyline. Don't cut all the way through the arch pattern.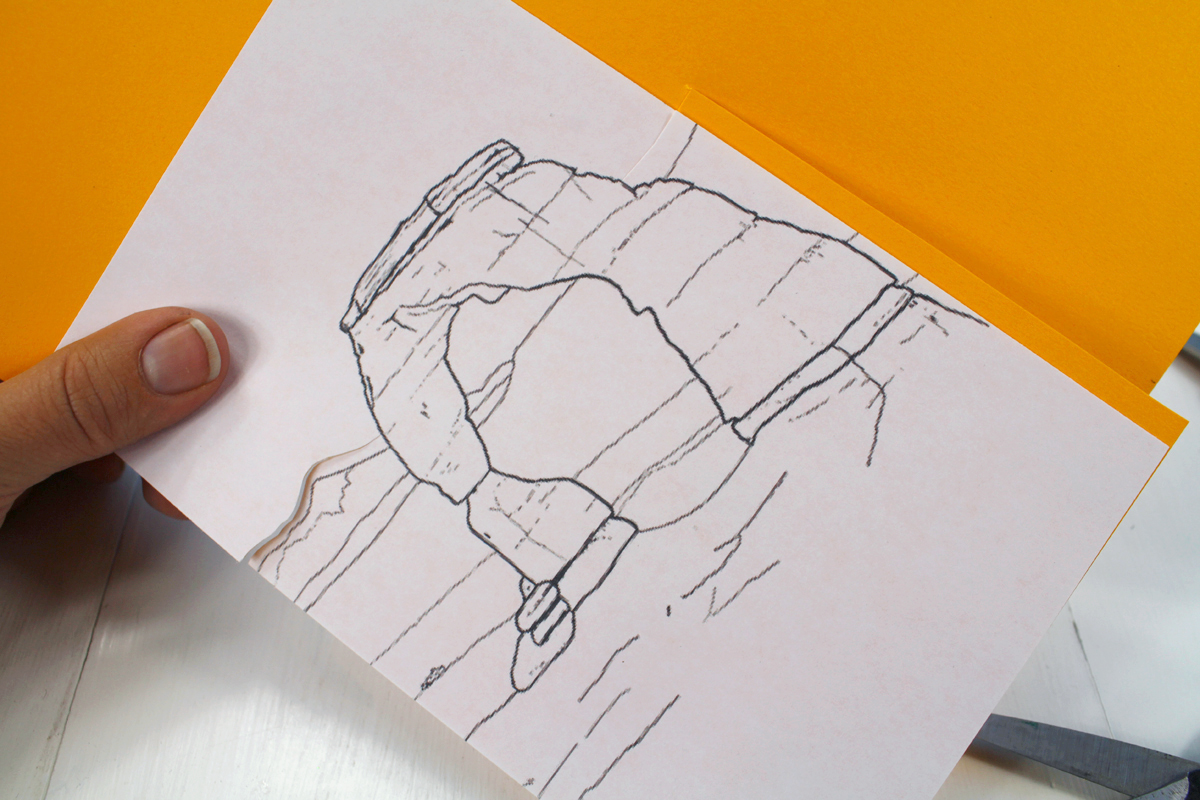 Remove the pattern and connect the skyline with a wavy cut.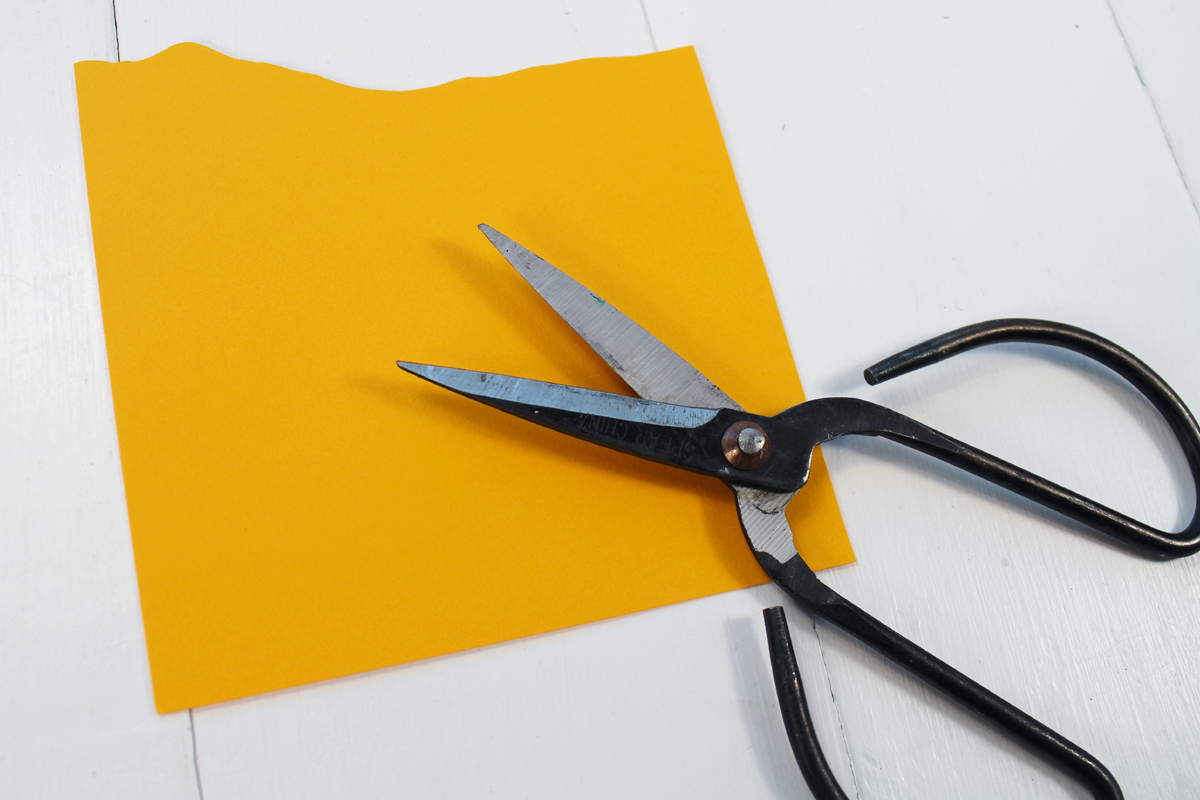 Repeat the process for the other layers of landscape. Finally use the arch as a pattern to cut out the orange paper.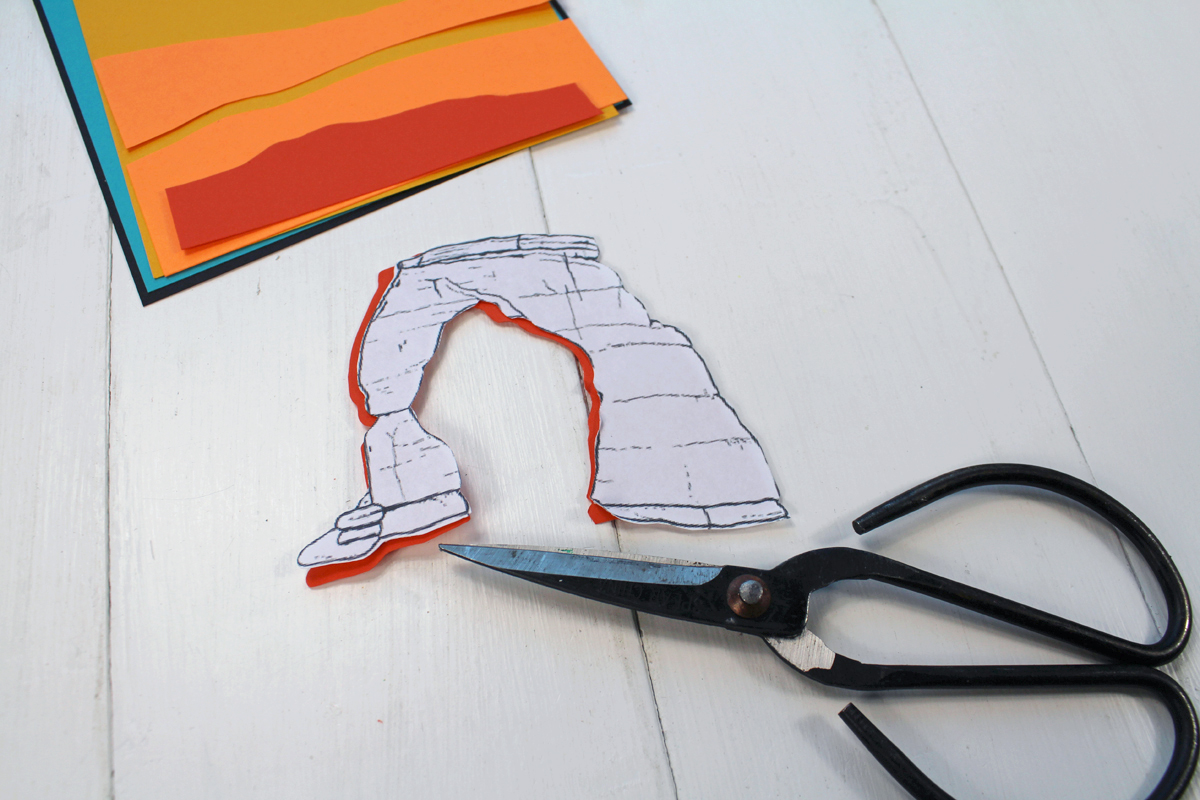 Step 3: Adhere Dimensional Scene Together
Now, adhere the layers to the background beginning with the yellow layer.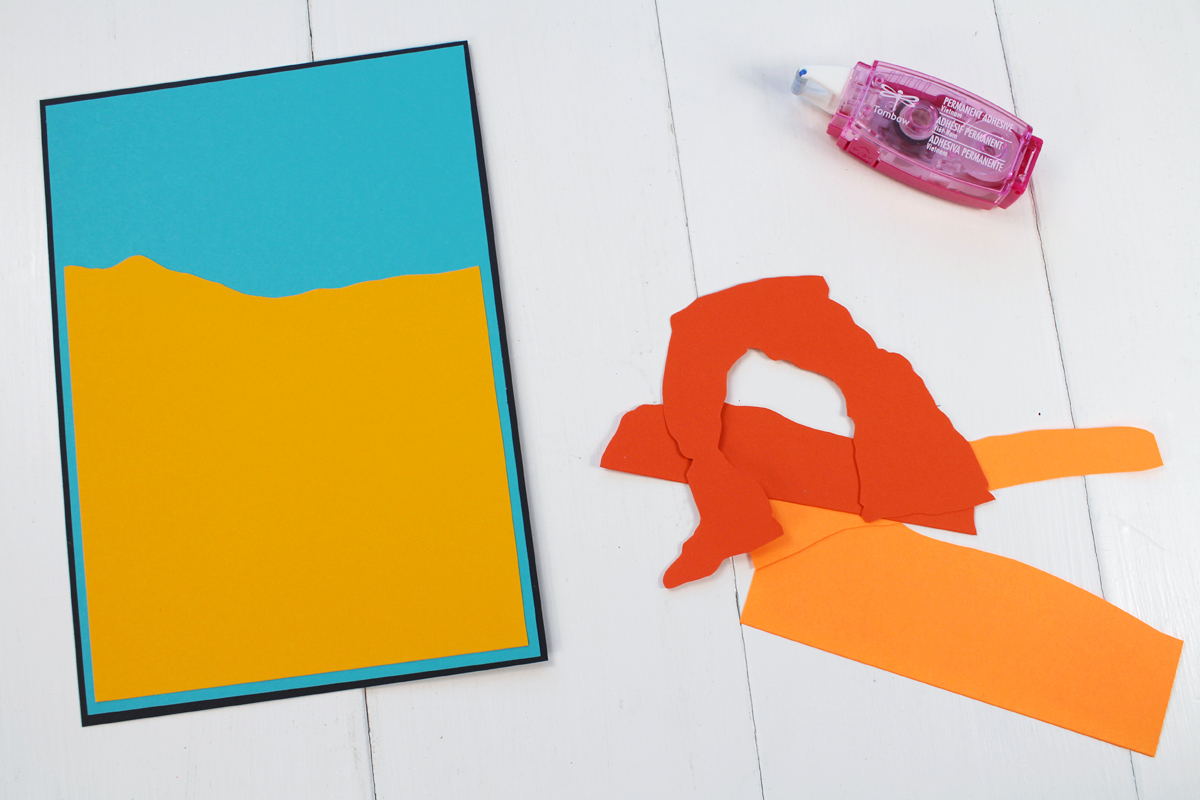 Then, add strips of light orange to the landscape using the Power Mini Glue Tape.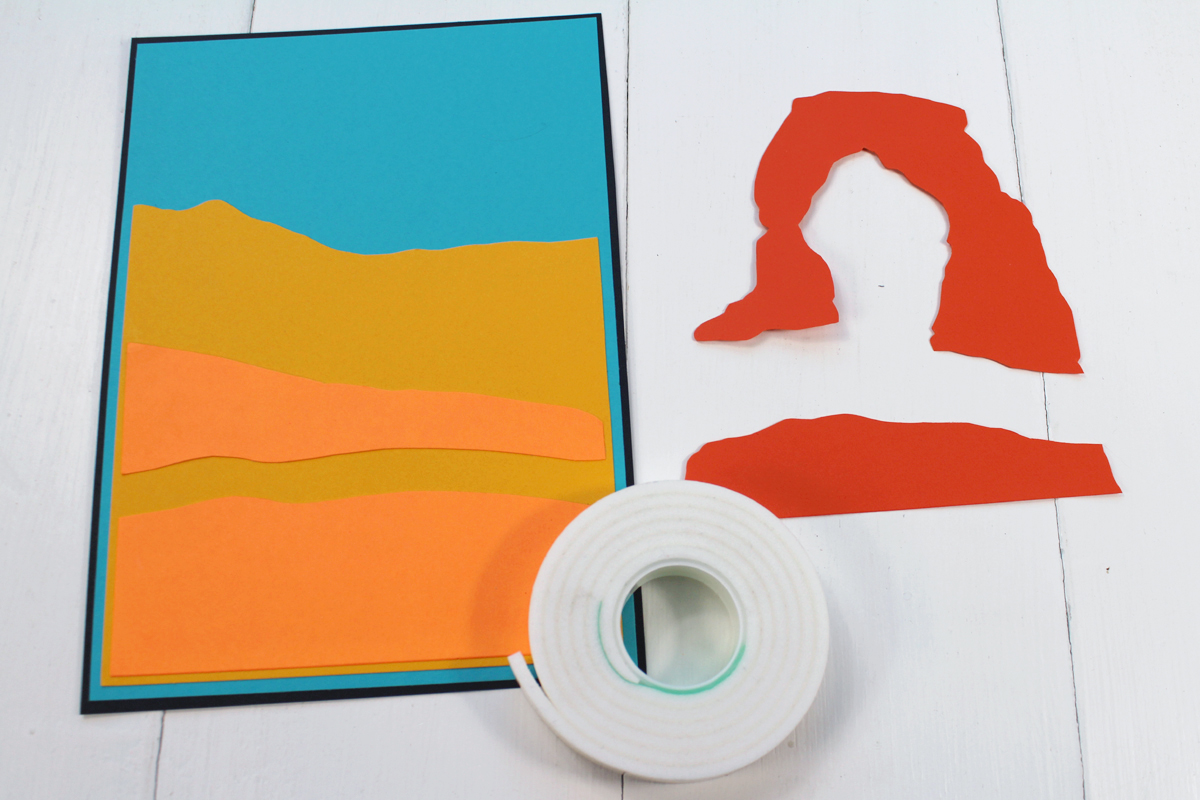 Now, use the foam tape on the top layer of landscape.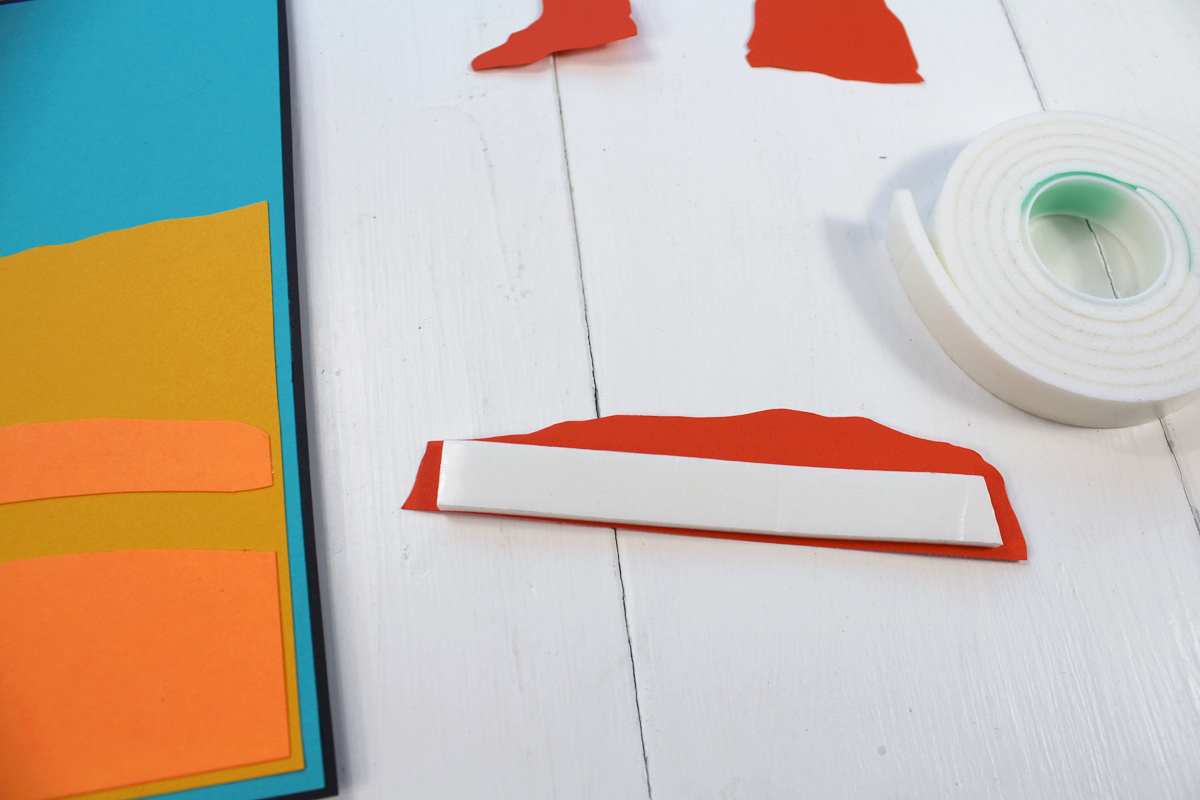 The added dimension starts bringing this paper craft to life.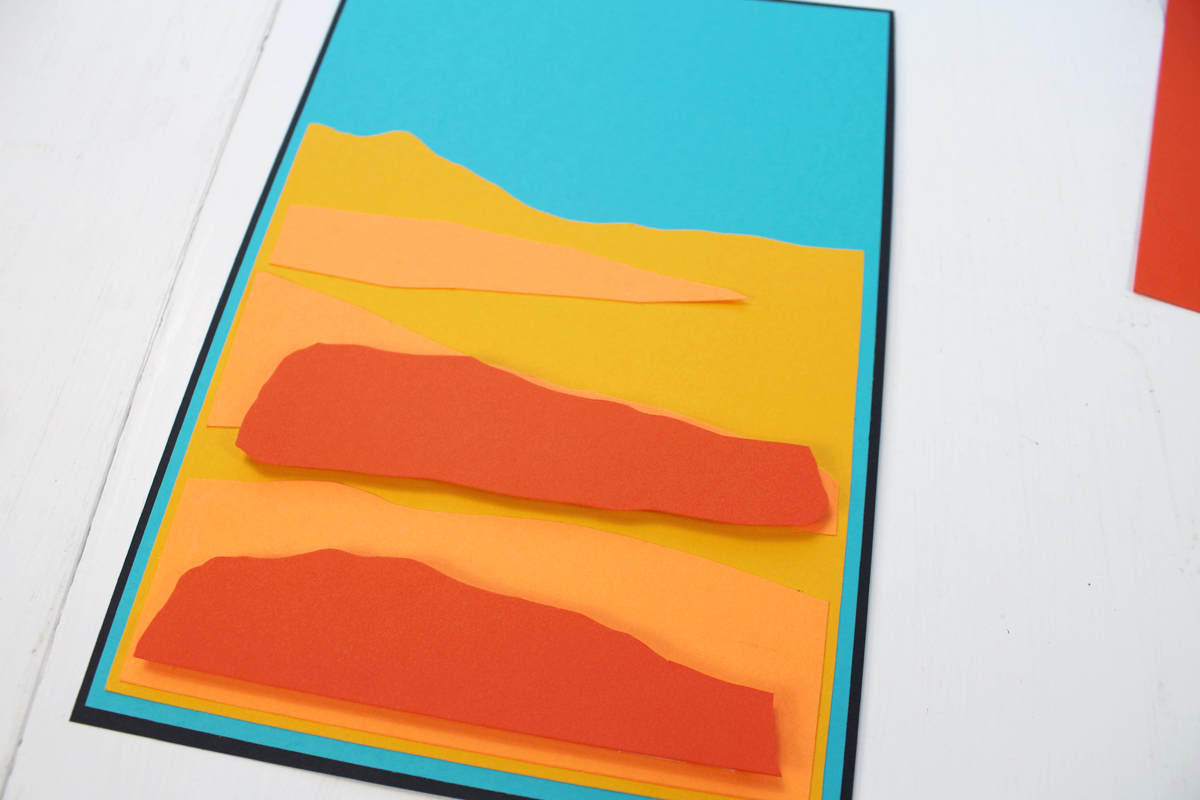 Now add a double layer of Tombow Foam Tape to the backside of Delicate Arch.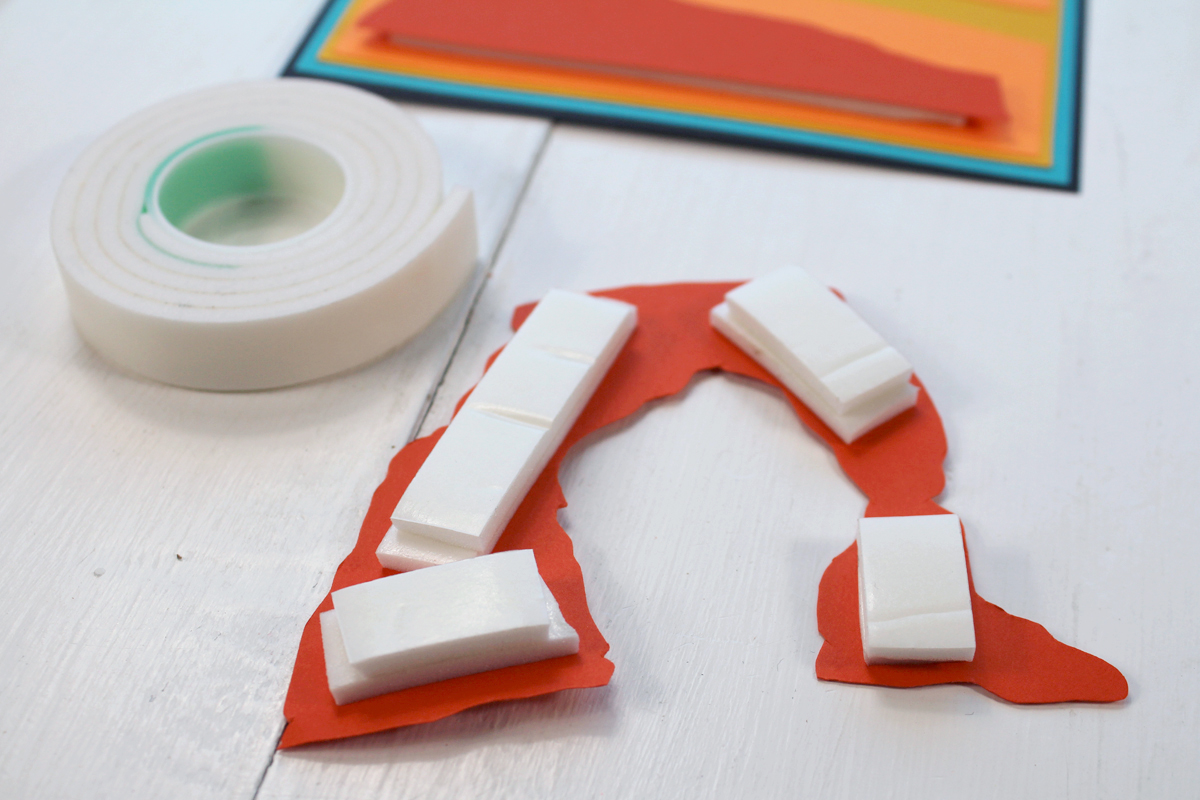 Adhere the arch on the top of the landscape with the bright blue sky peeking through. Add a few more pieces of landscapes to finish it off.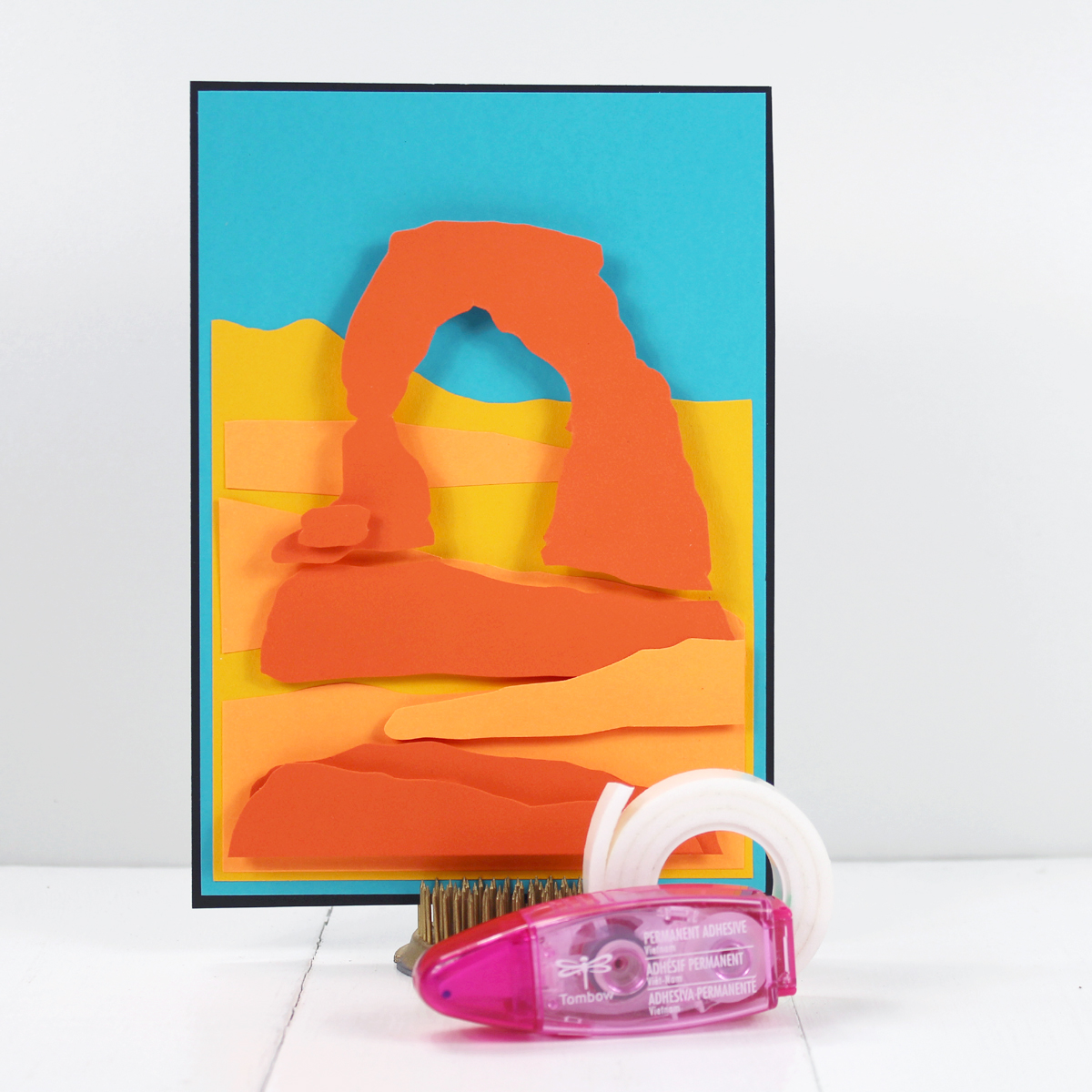 Now it's ready to display on the mantle. The side view shows the dimensional details. If you don't want to make it for display, add it to a collage journal.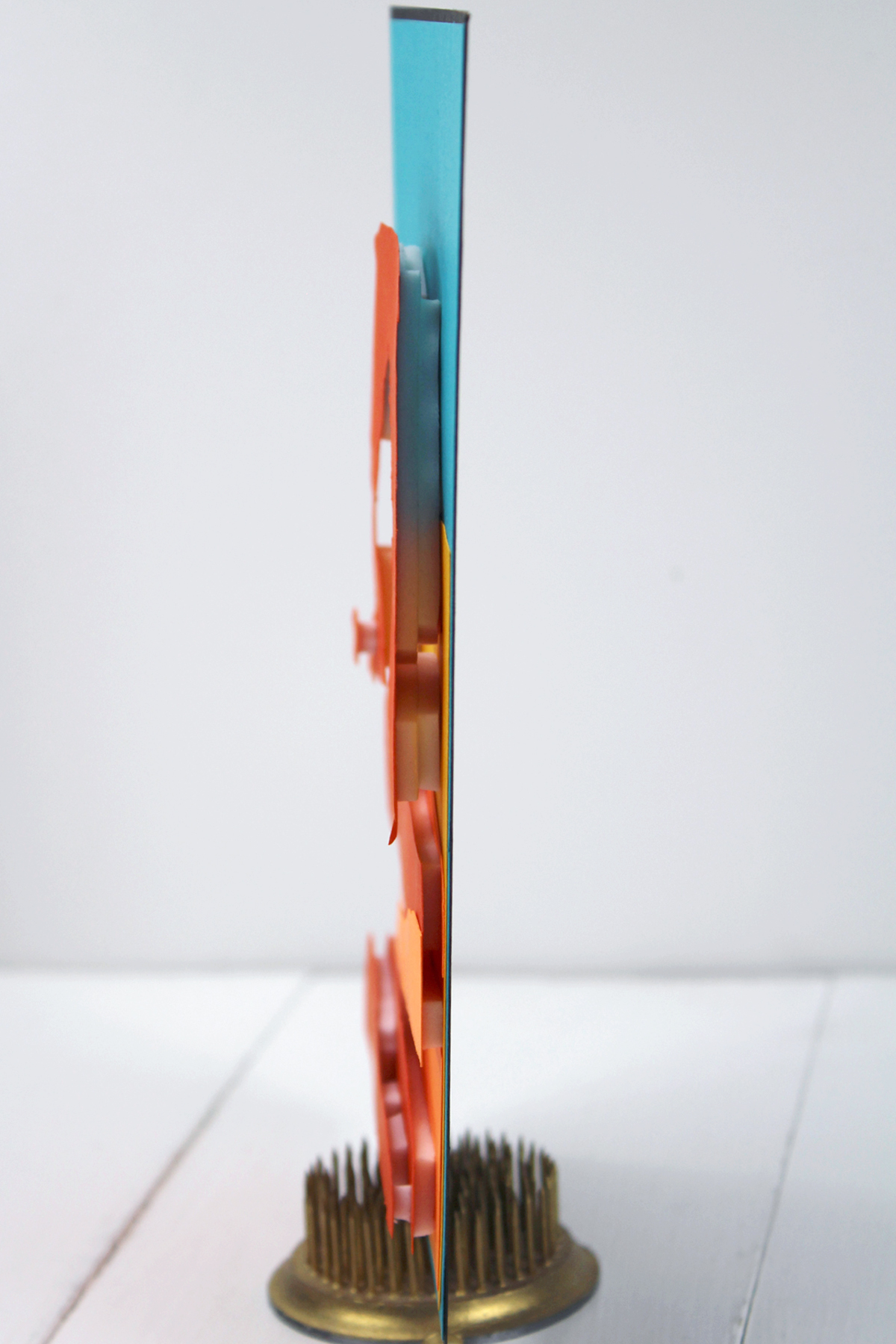 Have you been to Delicate Arch in Arches National Park? What's a famous landmark that you would make into a dimensional paper craft?