Hello Tombow fans, Serena from @SerenaBeeCreative here with a look at how I like to memory keep in a junk journal.
To get started, grab some photos, your junk journal and some of your favorite supplies. Don't forget your favorite Tombow supplies, too! Take a look below for some of mine.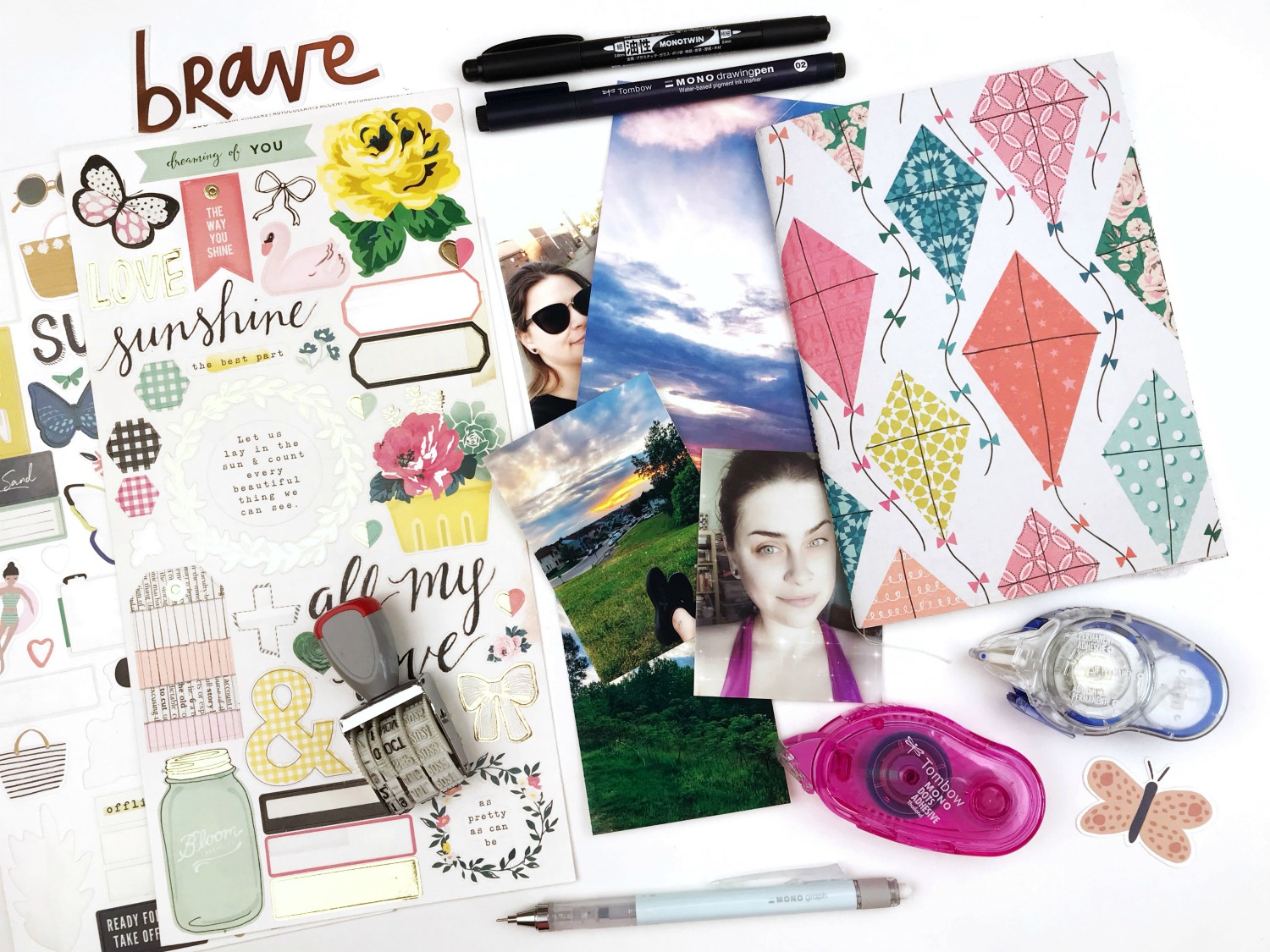 SUPPLIES:
PAGE ONE:
I like to work with multiple Tombow adhesives at once because each have their own unique properties. When working with paper, if I know exactly where I want something, I can go straight in with the MONO Permanent + Adhesive. However, if I'm not too sure about placement and want to be able to move things around before committing, I always use the MONO Dots Adhesive. The MONO Dots Adhesive is very forgiving, allowing you enough time to pull things up without ruining your project or layout.
You can see an example in the picture below. I knew exactly where I wanted to add the blue swiss dot pattern paper, so I went in directly with the MONO Permanent + Adhesive.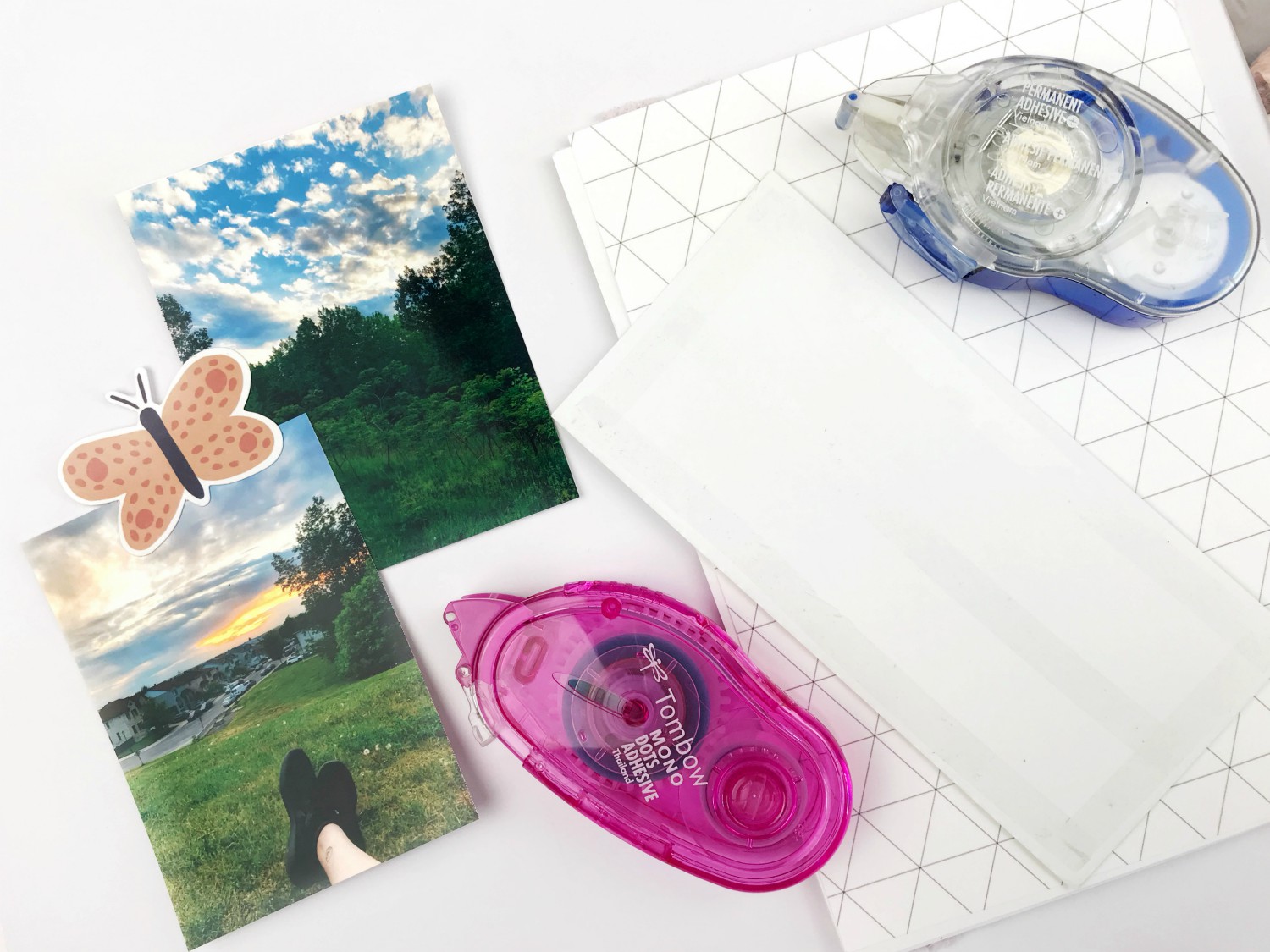 I still didn't know how I wanted to add my photos, so I used the MONO Dots Adhesive to back them up. Once I was happy with the placement, I adhered down my photos.
I finished the page with some journaling using MONO Drawing Pen 02. You can see my finished page below!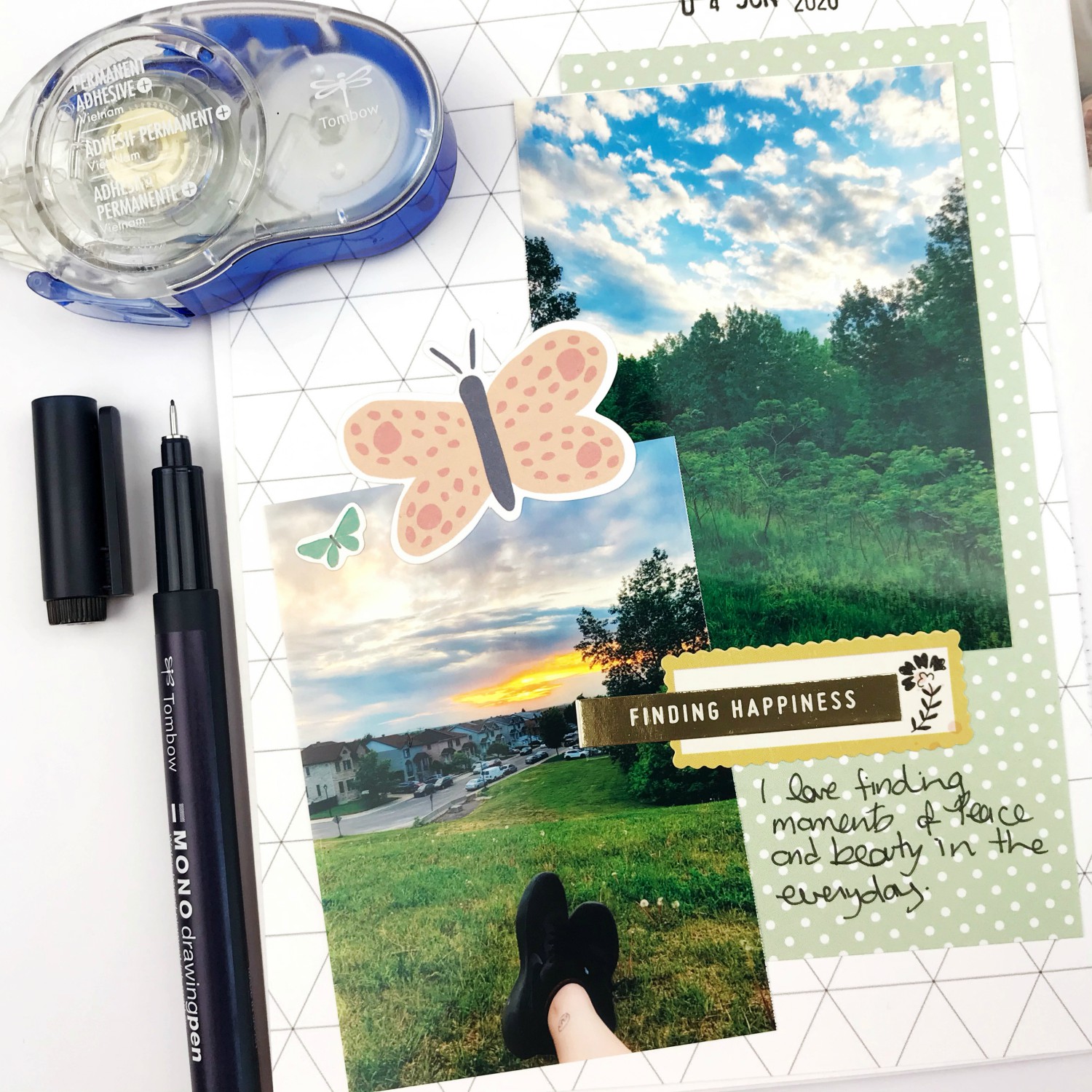 PAGE TWO:
For my second page, I wanted to document the different photos I took of different nature spots around my hometown. Since I am mixing a variety of different dates on this one page, I decided to date each photo.
As you can see, I used my favorite: the MONO Twin Permanent Marker. I used it to write directly on my photos. It goes on so smooth and dries instantly without smudging!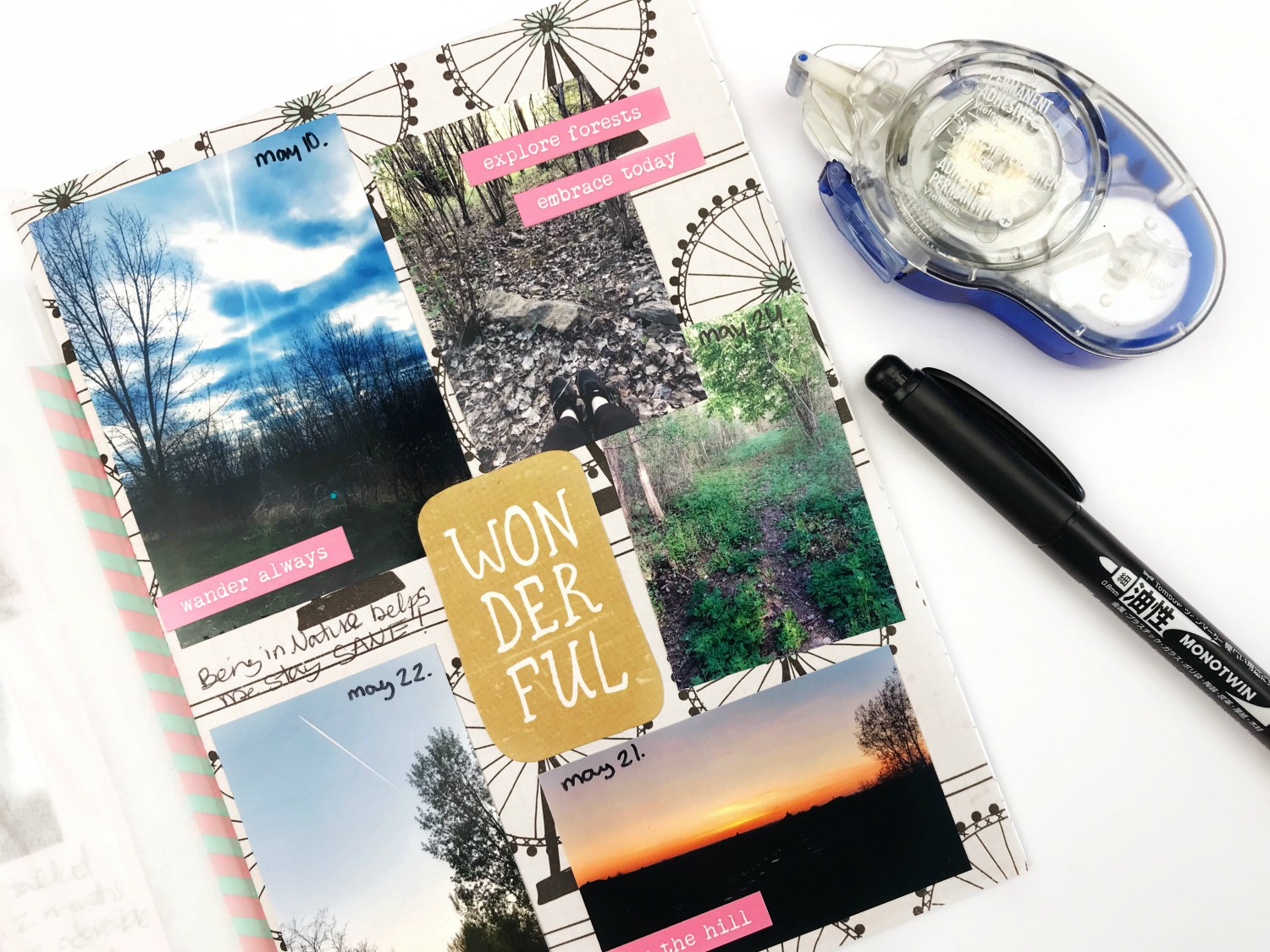 PAGE THREE:
In June, I took part in my first ever fitness 2-week challenge! I created this page simply by writing out my title using Dual Brush Pens in colors 192 and 757. I created this page to document my stats before and after the challenge. I used MONO Drawing Pen 08 to write out these subheadings on my page.
As you can see, you don't need the fanciest lettering to add a personal touch to your memory keeping and junk journal albums.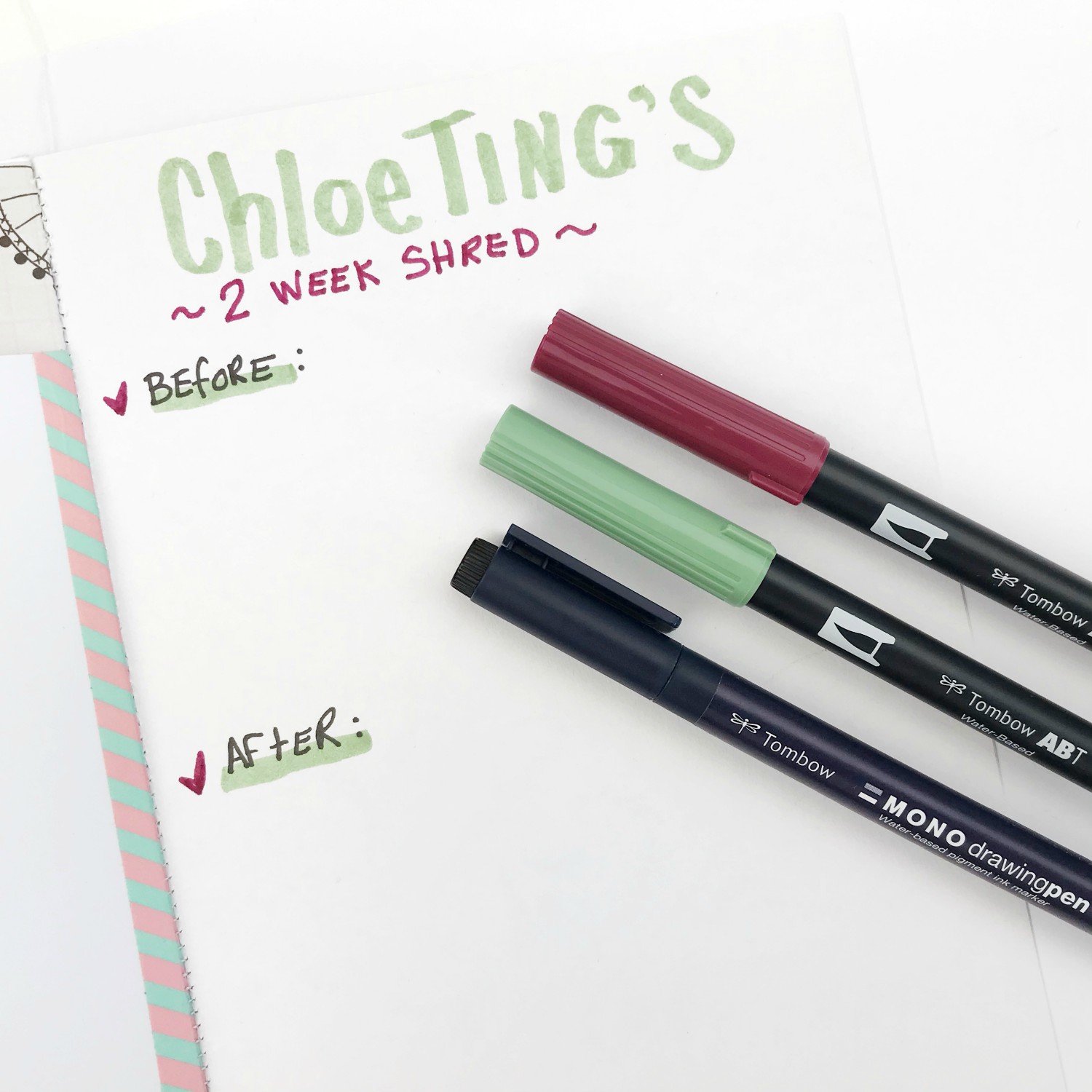 PAGE FOUR:
Don't be afraid to add in decorative pages in your junk journals as well. Your pages don't always need to have a story! Sometimes, pretty pages made with your favorite stickers, ephemera and papers are enough to get your creativity juices flowing!
Below, I created a decorative page using antique music note paper and piano paper mixed in with modern day stickers and even vintage wallpaper. When I look at this page, it makes me happy because it's full of some of my current favorite things which will be really fun to look back on. Even this decorative page is a form of memory keeping because you are documenting your favorite things to craft with in this current moment.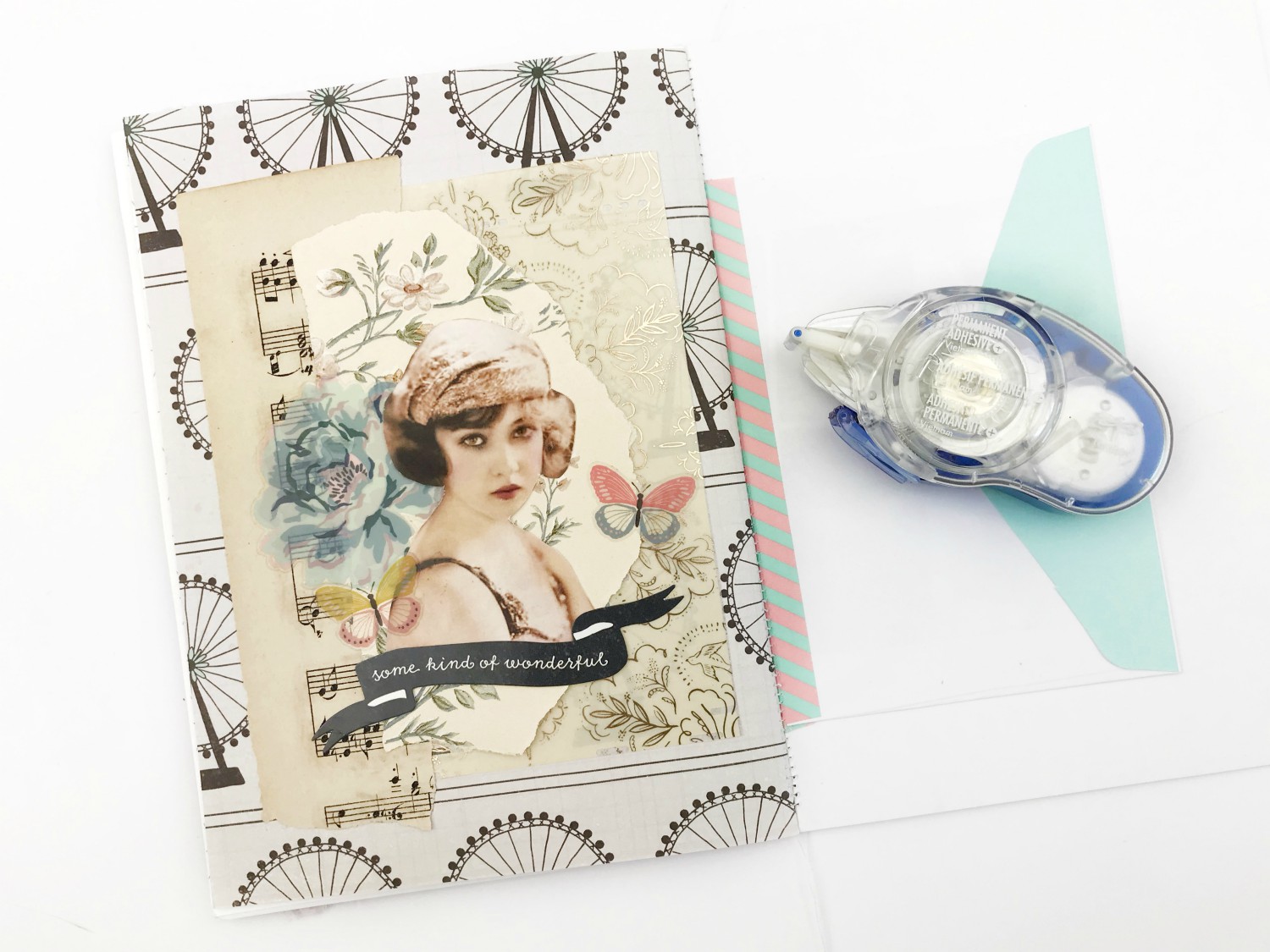 PAGE FIVE:
Lastly, don't be afraid to document the not so pretty things. 2020 has shaped up to be a very unique year and I believe it is equally important to document the "heavier" or "harder" things because they too make up your life. Without the challenges and hardships we wouldn't know how strong we can truly be and it makes us appreciate all the good we have in our lives.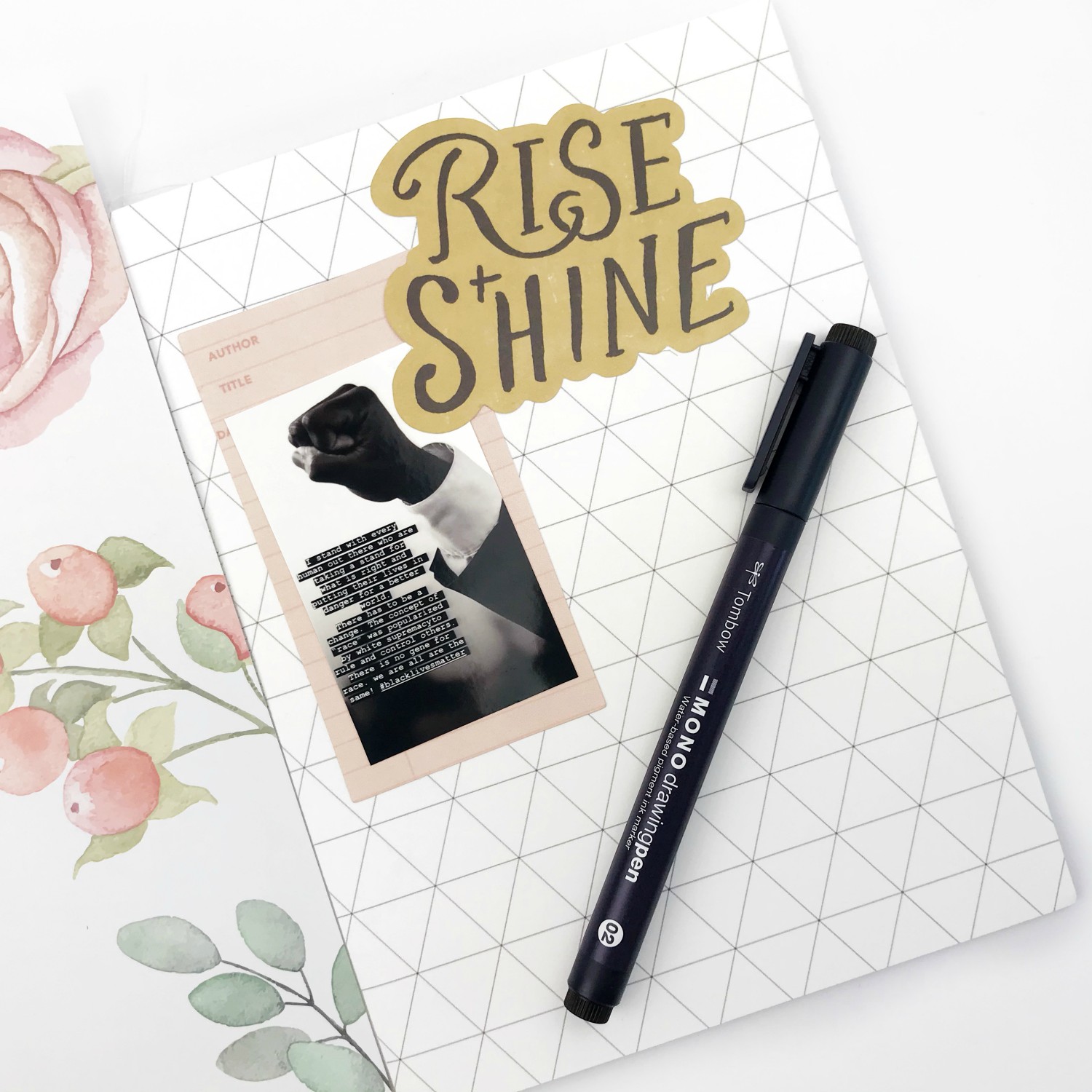 I hope you enjoyed this look at how I like to memory keep in my junk journal! If you junk journal as well, make sure to tag @serenabeecreative and @tombowusa so we can see!
For more memory keeping inspiration check out the following posts:
If you'd like to see more from me, check out my Youtube channel or join my Crafty Rebelles Community!
Much love,
Serena Bee