Do you enjoy yarn or fiber crafts? Hey everyone, Katie here. One of my favorite ways to spend my evenings during quarantine this past year has been crocheting cute amigurumi characters or accessories. I love crocheting while I'm watching my favorite shows to keep my hands busy.
Today, I wanted to show you an easy way to doodle yarn and how to watercolor a yarn ball too!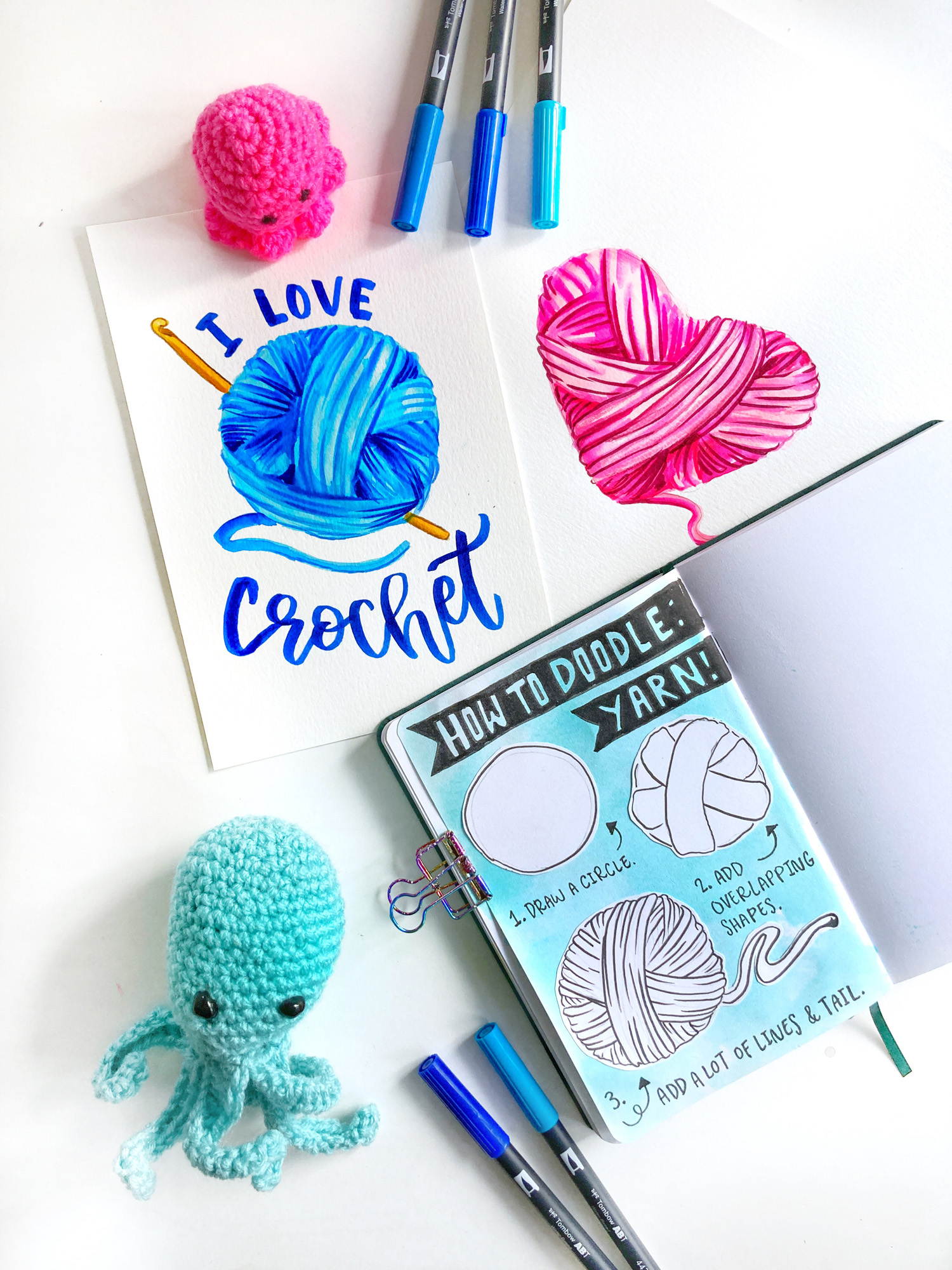 Supplies:
Paper (a journal is great if you're just doodling. If you want to paint a yarn ball, I recommend watercolor paper!)
I love using the Dual Brush Pen 6-Packs for quick watercolor doodles like these. They already have six markers that are in the same color family and have a range of values to them. So, you can just grab them without thinking about if they would match well or not!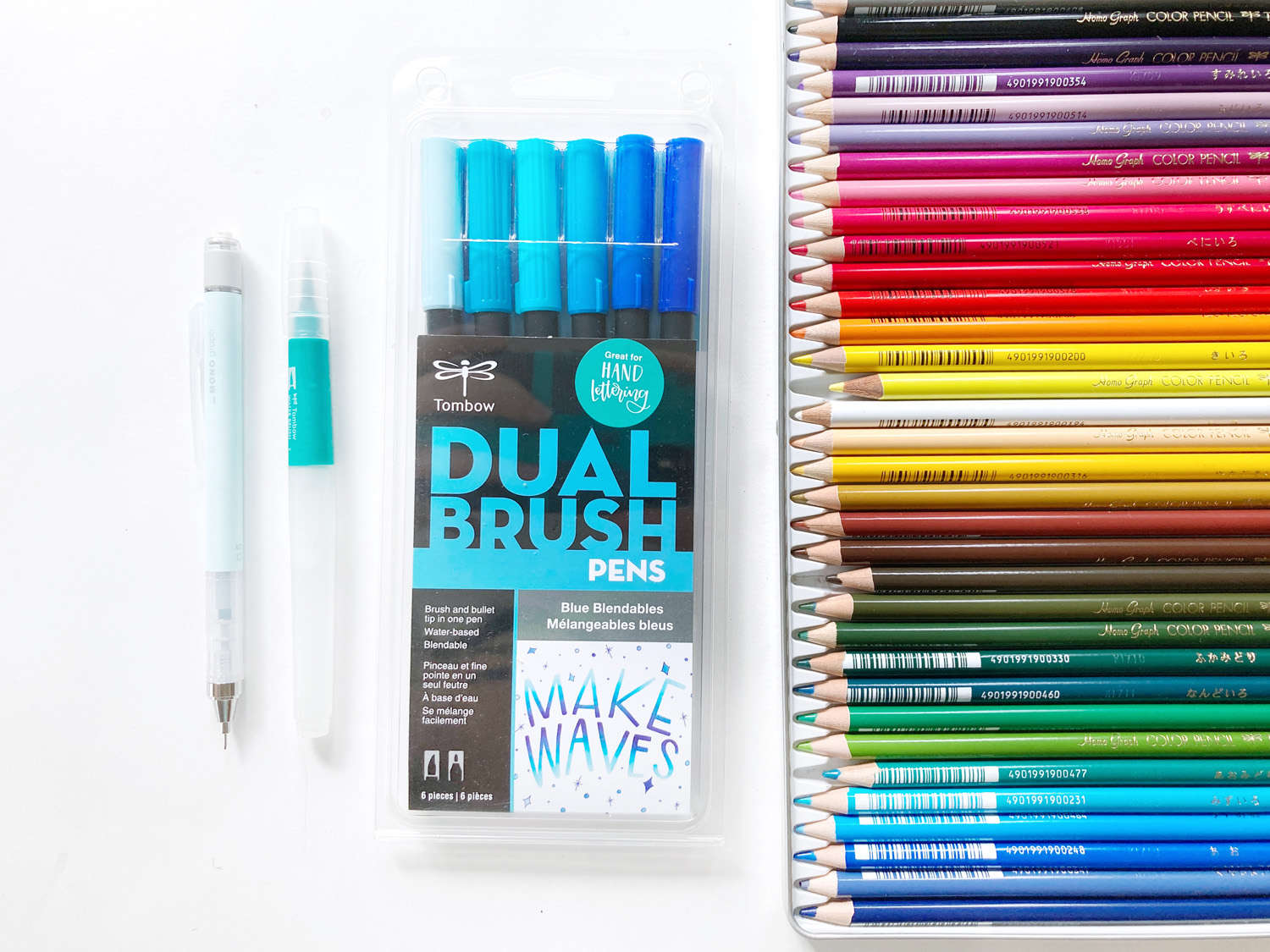 How to Doodle Yarn:
I created an easy guide to show you how to doodle a ball of yarn! I do recommend starting by using the MONO Graph Mechanical Pencil to sketch with and then going over top with a Fudenosuke at the end to ink your designs.
Sketch a circle.
Add overlapping curved rectangles on top of your rectangle. These will be your guides of where the yarn is wrapped around the ball.
Fill in each overlapping shape with lines curving in the direction of the rectangle. I like to use the Fudenosuke Brush Pen so that the lines are varied in width. Don't forget to add a tail to the ball of yarn!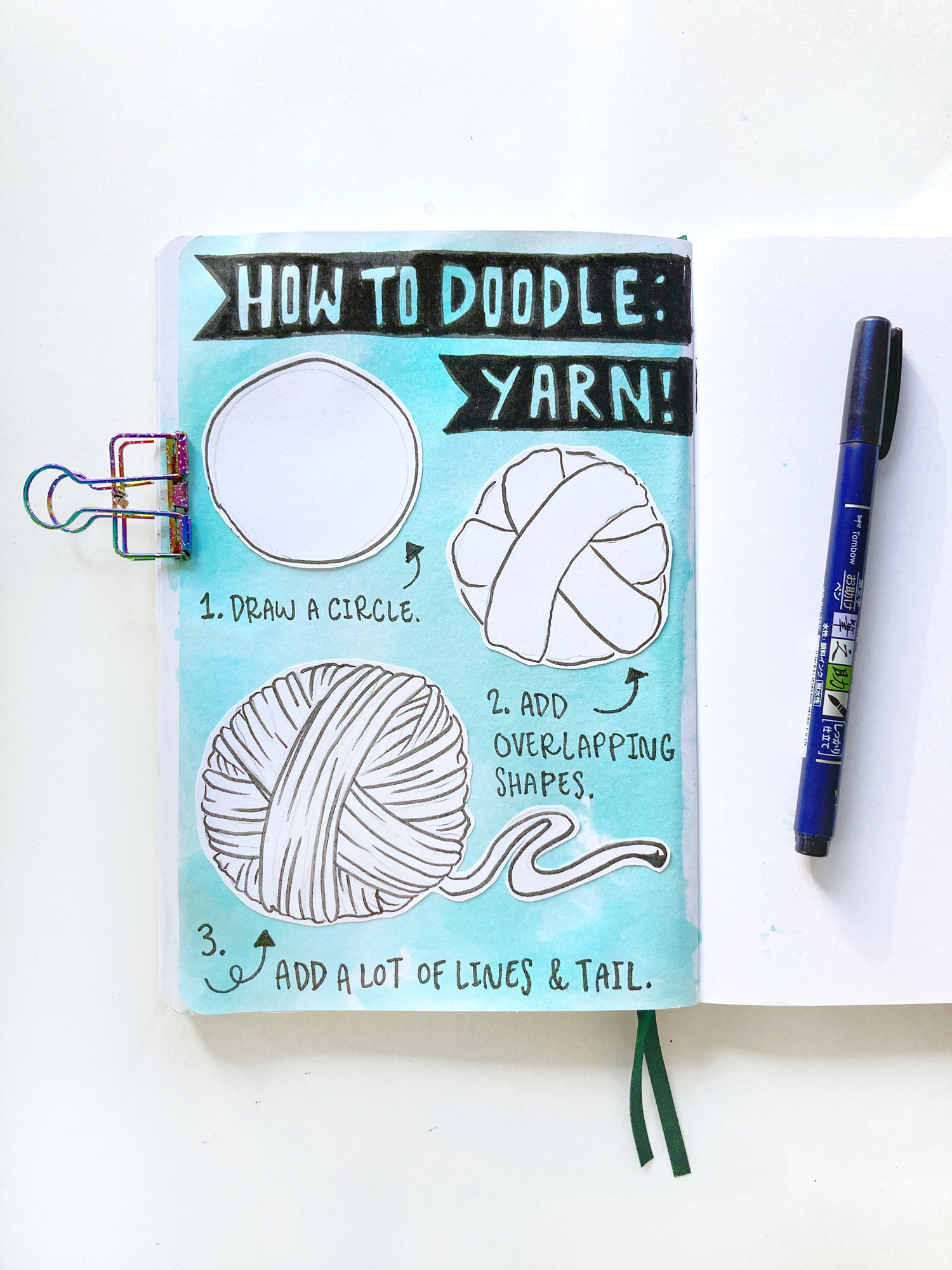 How to Watercolor Paint a Ball of Yarn:
Now that you know how to doodle yarn, let's use the Dual Brush Pens to paint one as well for a different style! Learn more about using the Dual Brush Pens as Watercolor in this post.
Step one:
Draw a circle using a lighter color of Dual Brush Pen and brush over it with a Medium Water Brush to blend the color. I love the round tip of the Medium Water Brush for moving the ink around to blend it.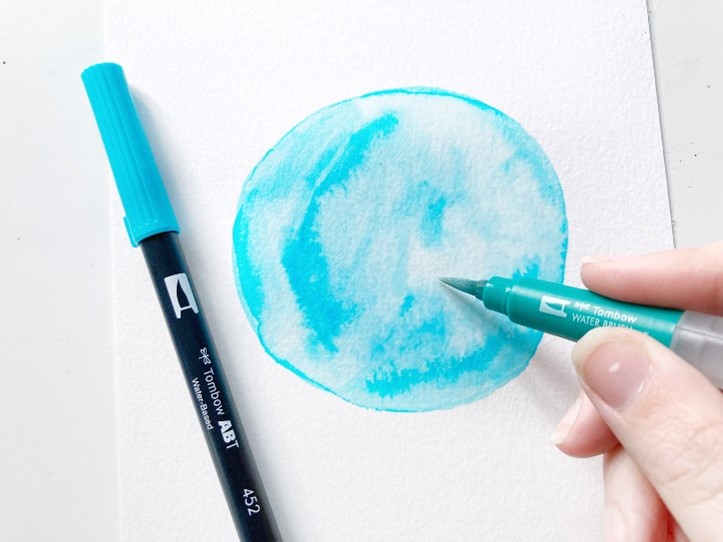 Step two:
Take a slightly darker shade of Dual Brush Pen and add lines curving around the circle, similar to how we doodled them! Make sure to vary the directions of the lines, so that they don't all go one way.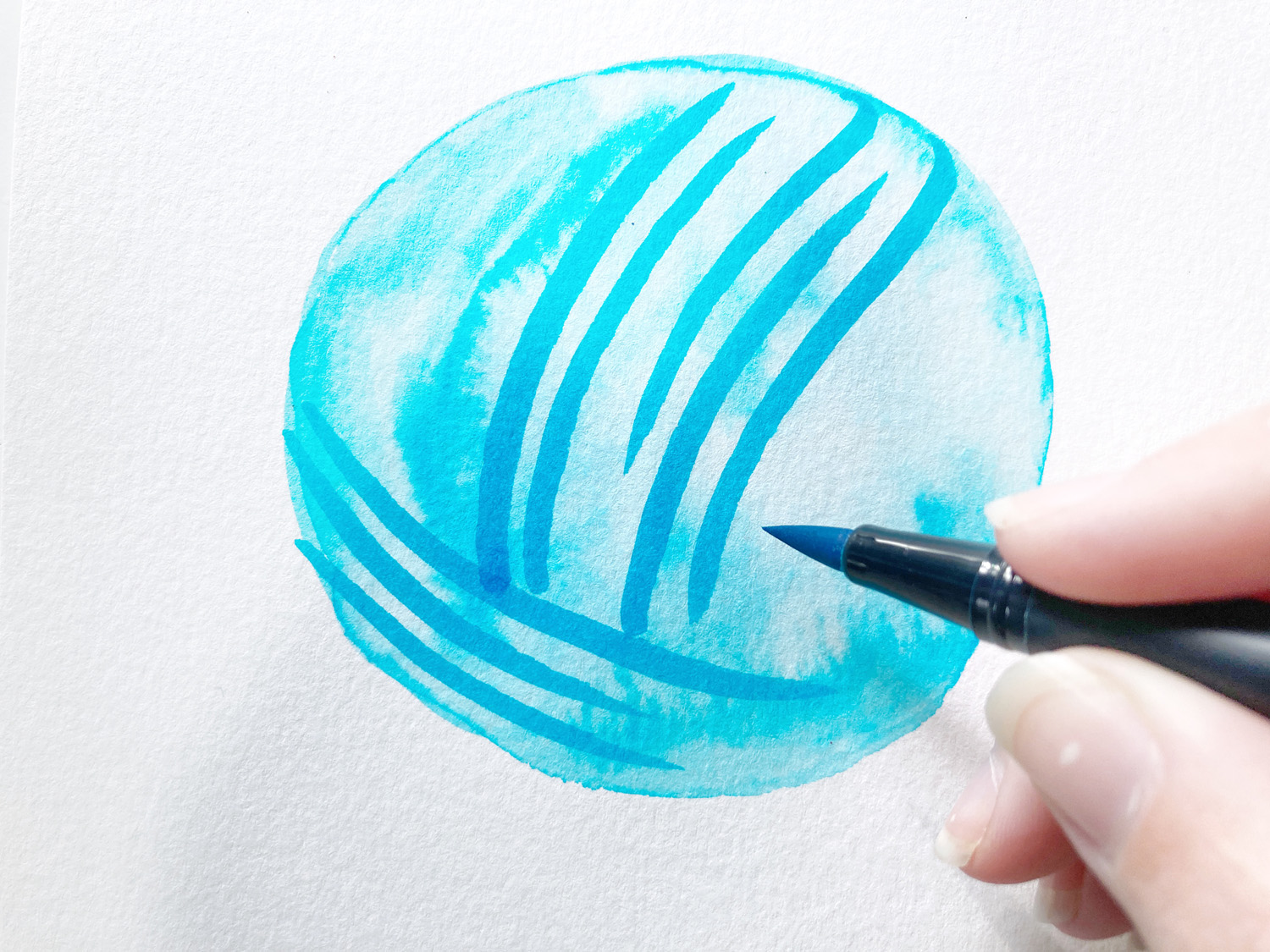 Step three:
Use a darker Dual Brush Pen to create depth and shading where the yarn lines overlap.  Use the Water Brush to slightly blend the lines to give them that fuzzy fiber look.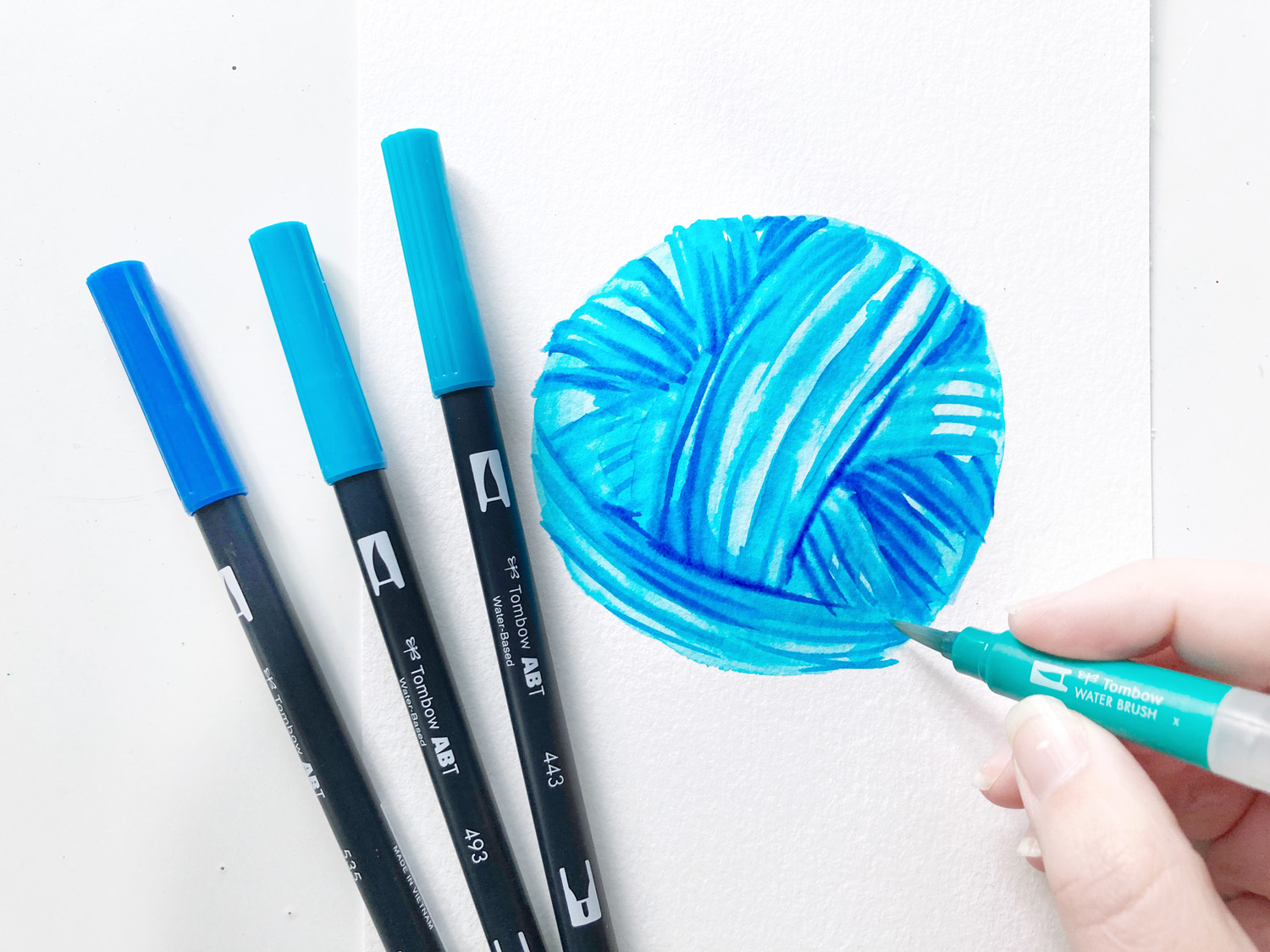 Step four:
Add a yarn tail coming out of the bottom of the yarn ball. You can also add a crochet hook or some lettering!
You can use the 1500 Series Colored Pencils to add more detail and fine lines onto your doodle. I used them for the crochet hook and to darken the shading in places.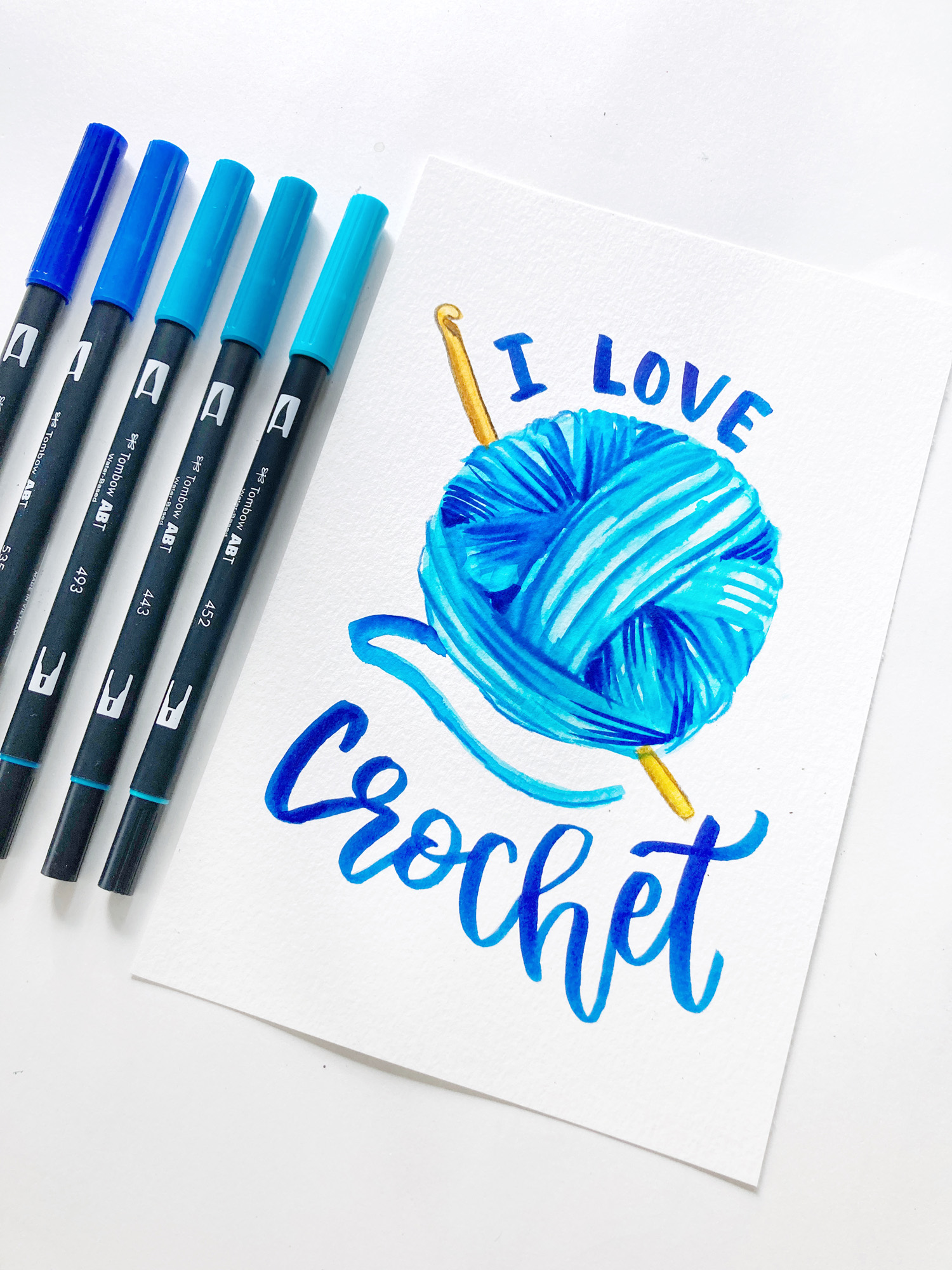 That's it! Do you crochet or knit?
If you enjoyed this doodling tutorial, here are a few more: