Hey Tombow friends! It's Katie here, and you know I just love doodling! Today I wanted to share with you some easy bears that you can doodle!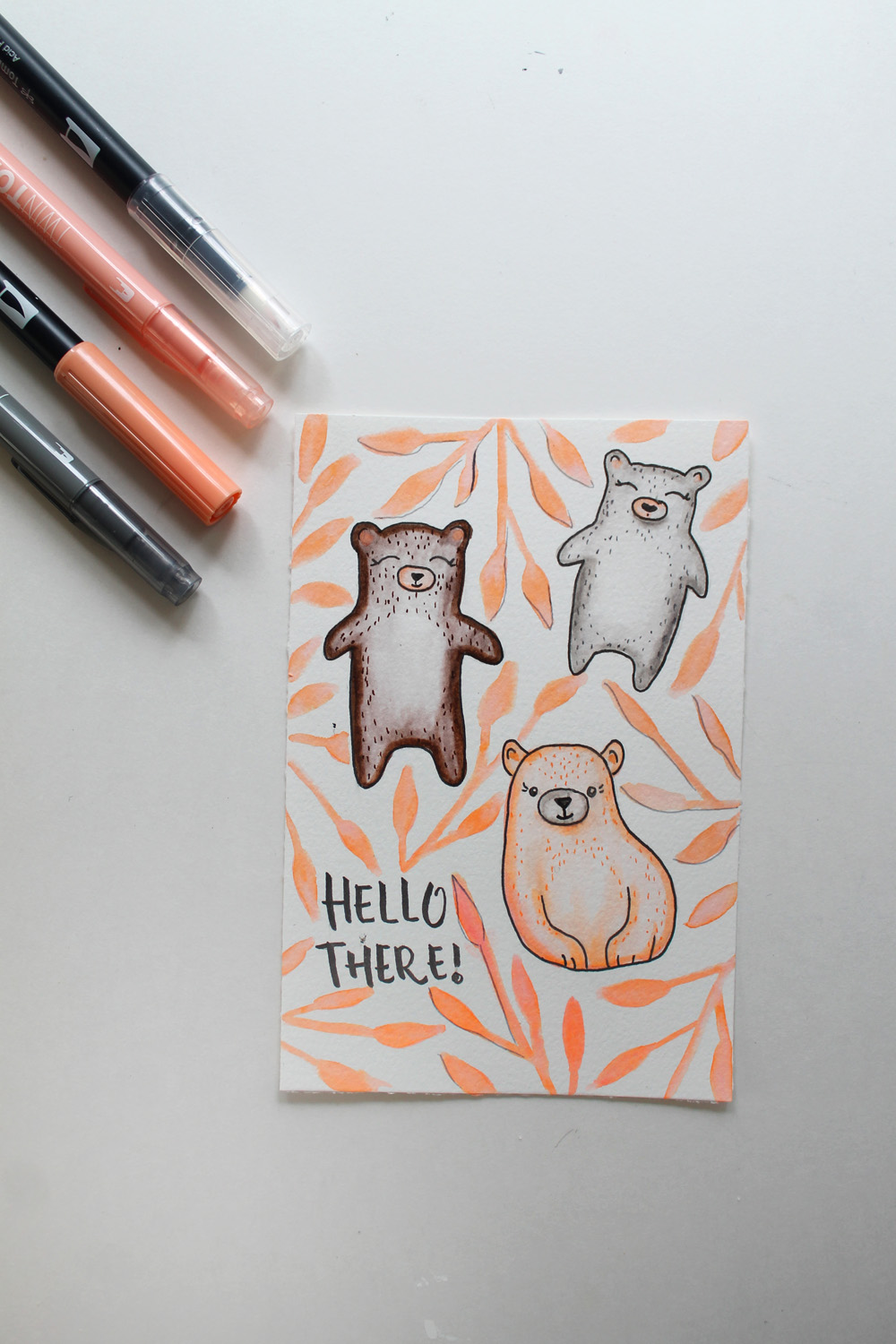 Supplies:
Mixed Media Paper (I like the kind by Strathemore)
How to Doodle Bears:
Okay y'all, in this tutorial I'll be showing you how to draw bears in a really cute doodle style.
Step one:
I always start by sketching with a pencil. Here I've got a 4B MONO J pencil. I like sketching with B pencils since they're so soft.
To doodle the bears, I start with a rounded rectangle for the body. Next, add on 2 half circles for the ears. For the arms, you'll want 2 bean shapes. The legs are ovals placed at the bottom of the rectangle, as shown below.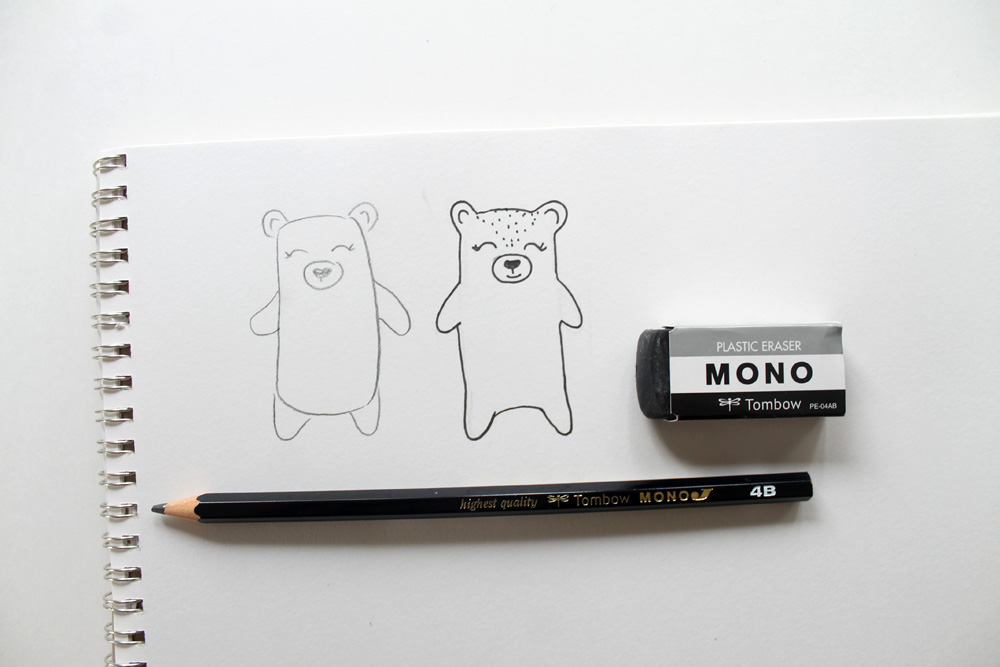 Step two:
After I'm happy with how my bear doodle looks, I go back over the outline of the bear with a MONO Drawing Pen, and erase the pencil lines.
Below I also show a 2nd bear example, this cute bear is sitting down.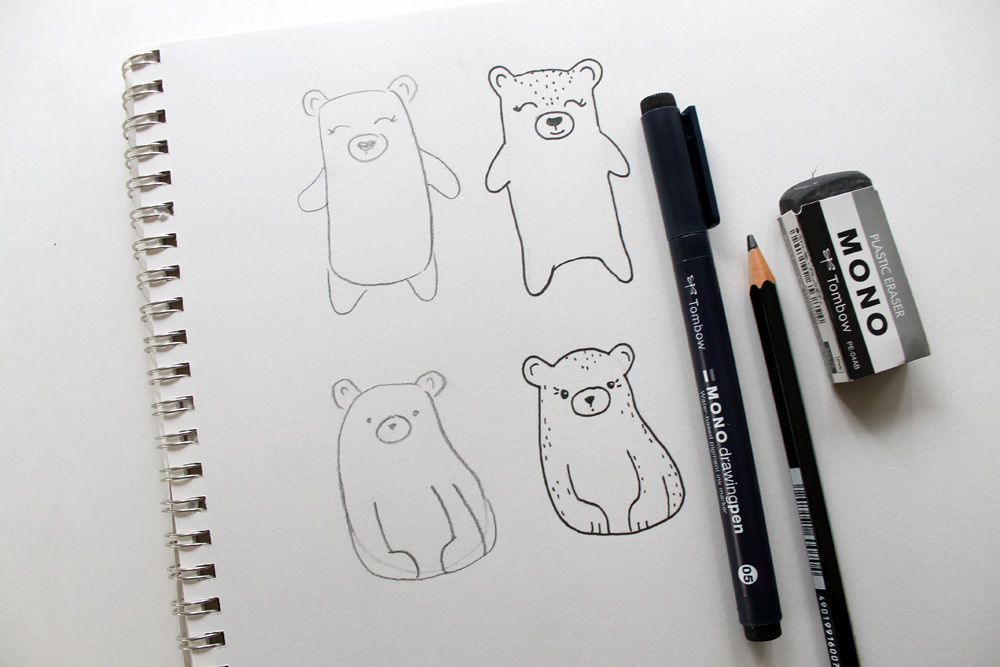 How to Color the Bears:
I wanted to create a small bear postcard to send to a friend, so I used the steps above to draw out a few bears onto a 4×6″ mixed media paper.
Step one:
To color in your bear doodles, Color just along the inside of the outline using a Dual Brush Pen.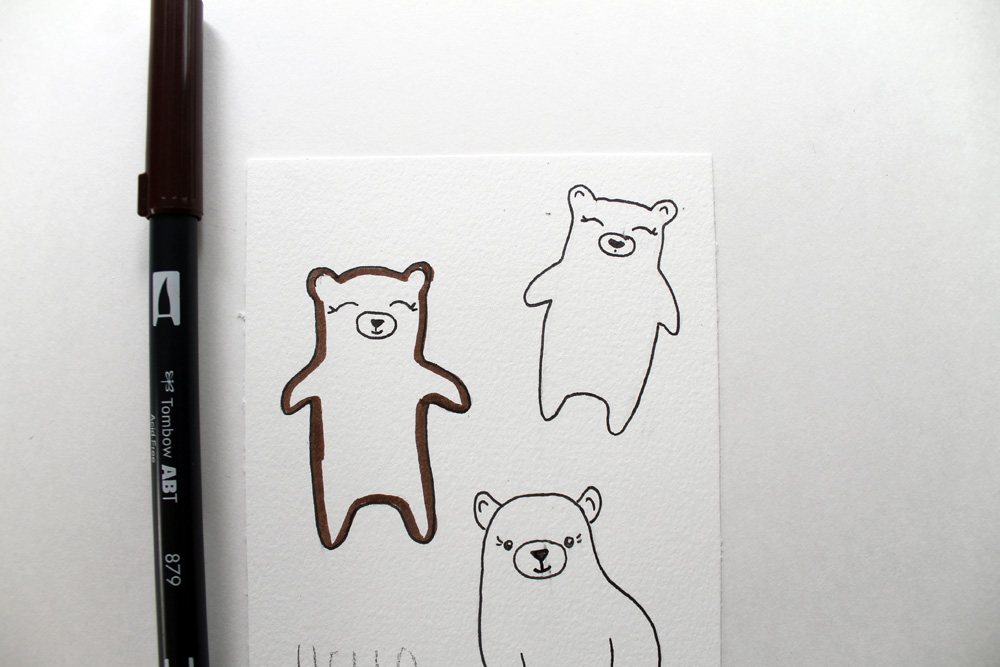 Step two:
Next, you'll take the Colorless Blender Pen, and work the color in from the outside. The Blender picks up the color and creates a very soft blend.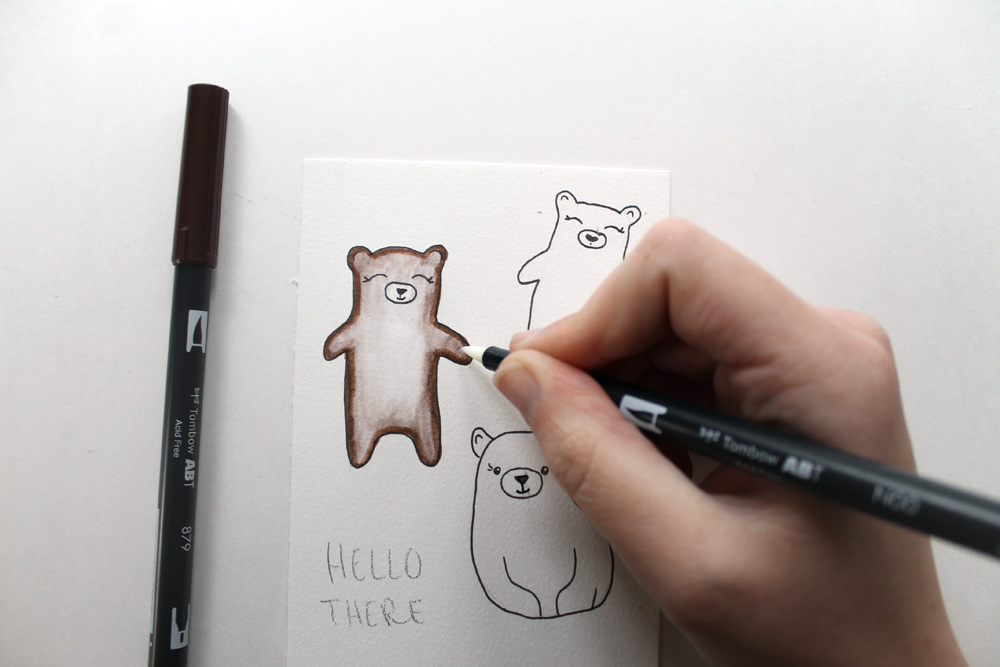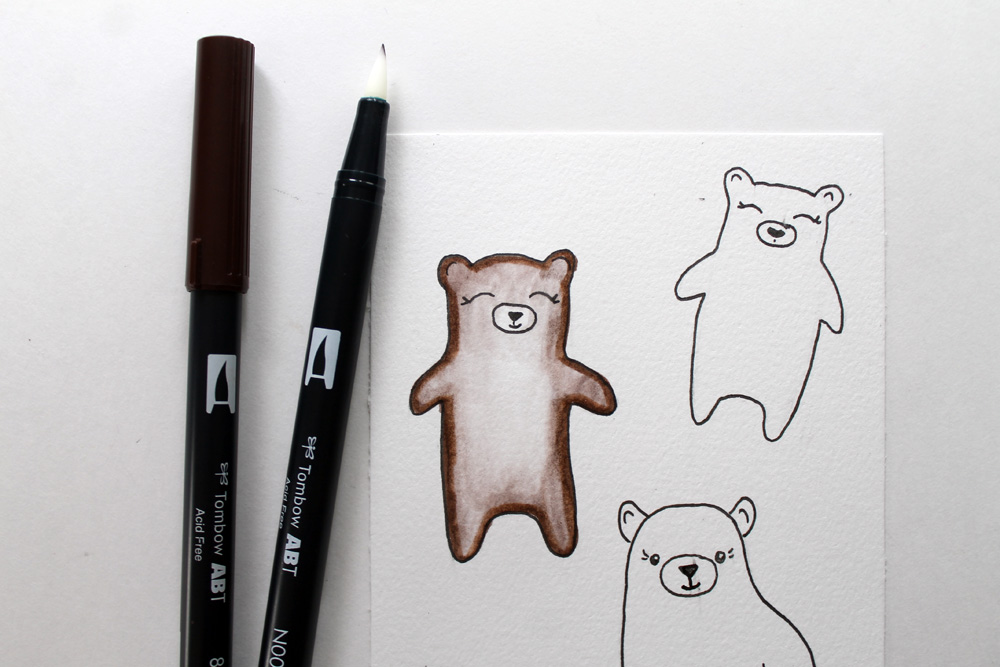 Step three:
Add details using the fine tip of the TwinTone Markers in matching colors. I added little dots and dashes to give my bears "fur".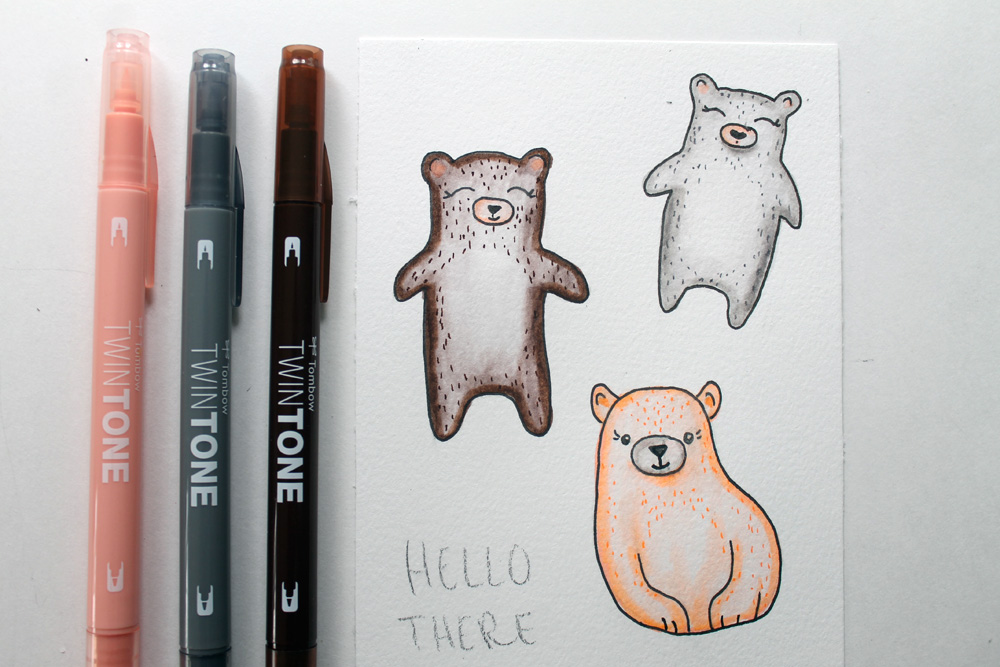 Then to finish up my bear postcard, I used a Dual Brush Pens to doodle vines around my bears, filling in the white space.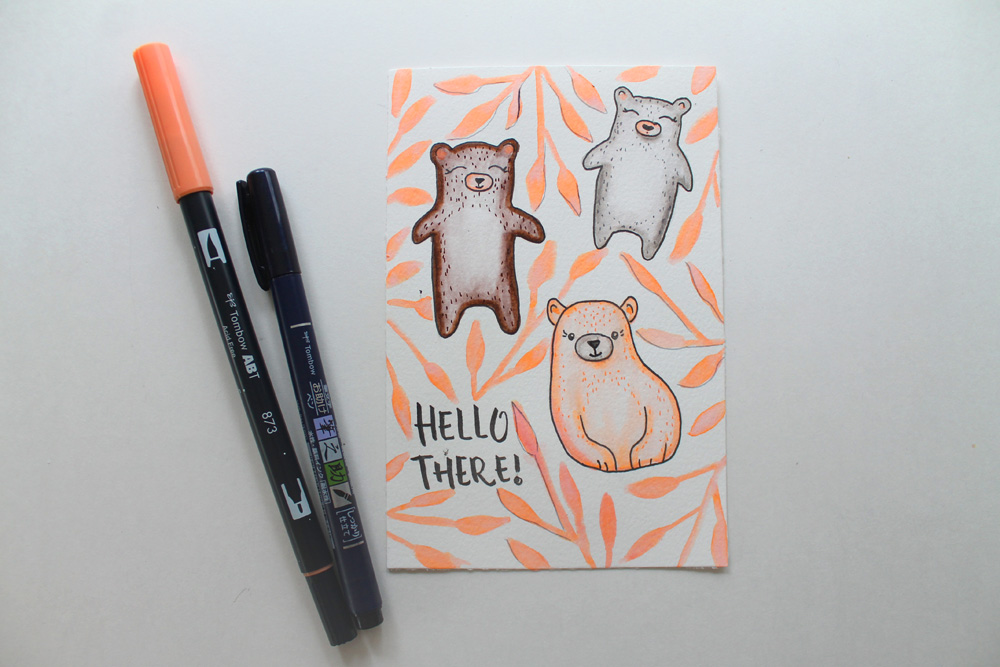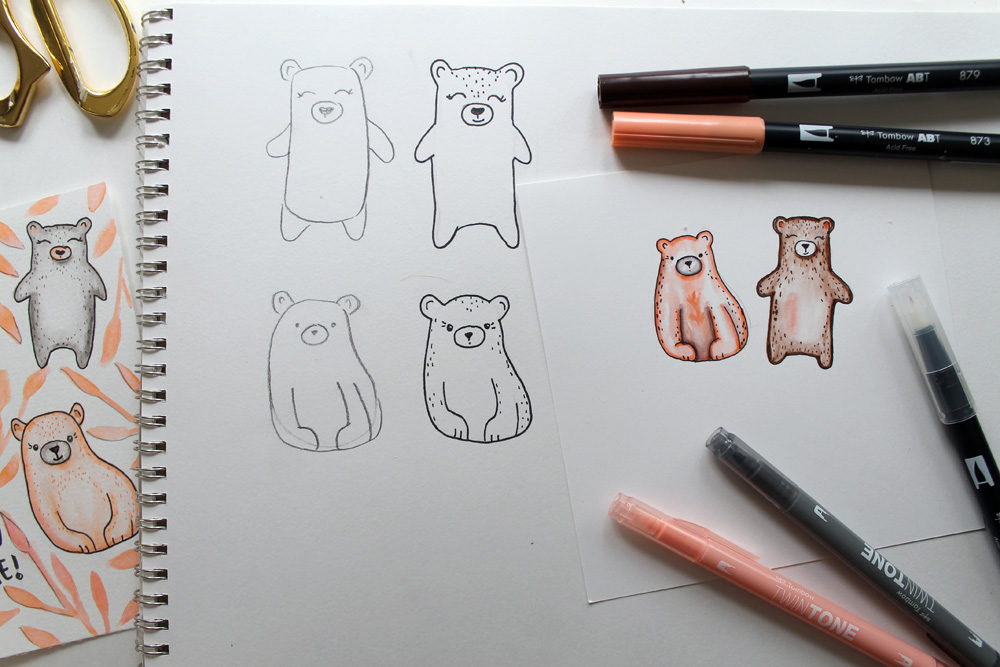 ANYONE can doodle these cute bears! I think they would be super cute on a handmade card, or you could even create a bear themed spread in your task journal!
Want more doodles? Be sure to check out these other posts here on the blog: 6 Plants to Doodle, DIY Floral Doodle Lettering and How to Draw Gems.
Thanks for hanging out with me today. Remember that if you doodle your own bears inspired by these, we would love to see them! Tag us @tombowusa and @studio.katie on instagram!