Hello friends, Smitha here with a new blog post to share. A colorful and easy brush stroke journal page. 
February is Black History Month and my project is completely inspired by the style of Nathaniel Koffi! His art is so colorful, vibrant and always brightens my day. Just take a look at his Instagram page and you'll see what I mean! 
My journal spread is inspired by this particular post from Nathaniel Koffi. I loved the way the colors contrast and draw the eye.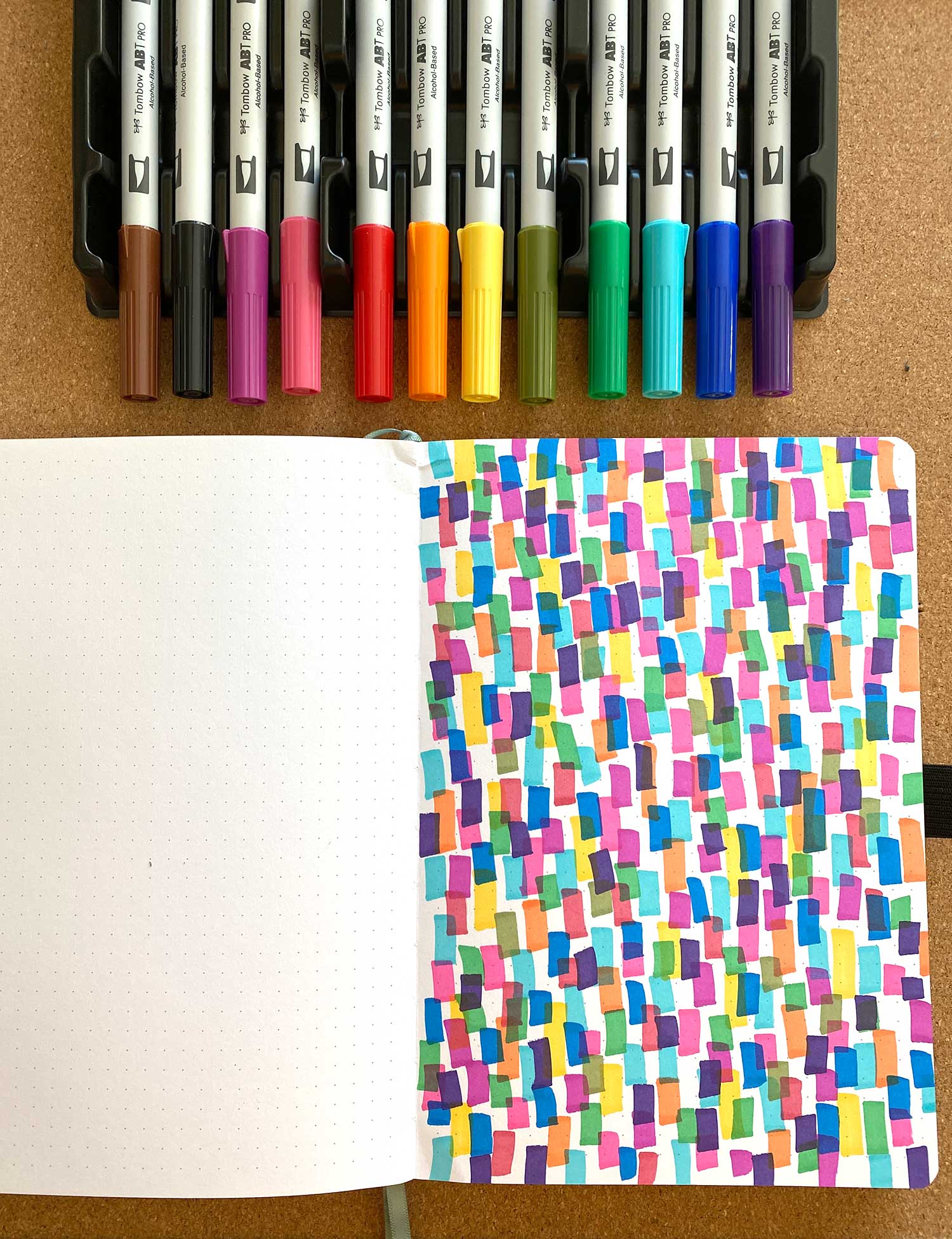 Material list:
I chose ABT PRO Alcohol-Based Markers because I felt that the chisel tip would be great to create those straight lines. 
The Basic Palette has the perfect set of rainbow colors for this project. 
A sketchbook or dot grid journal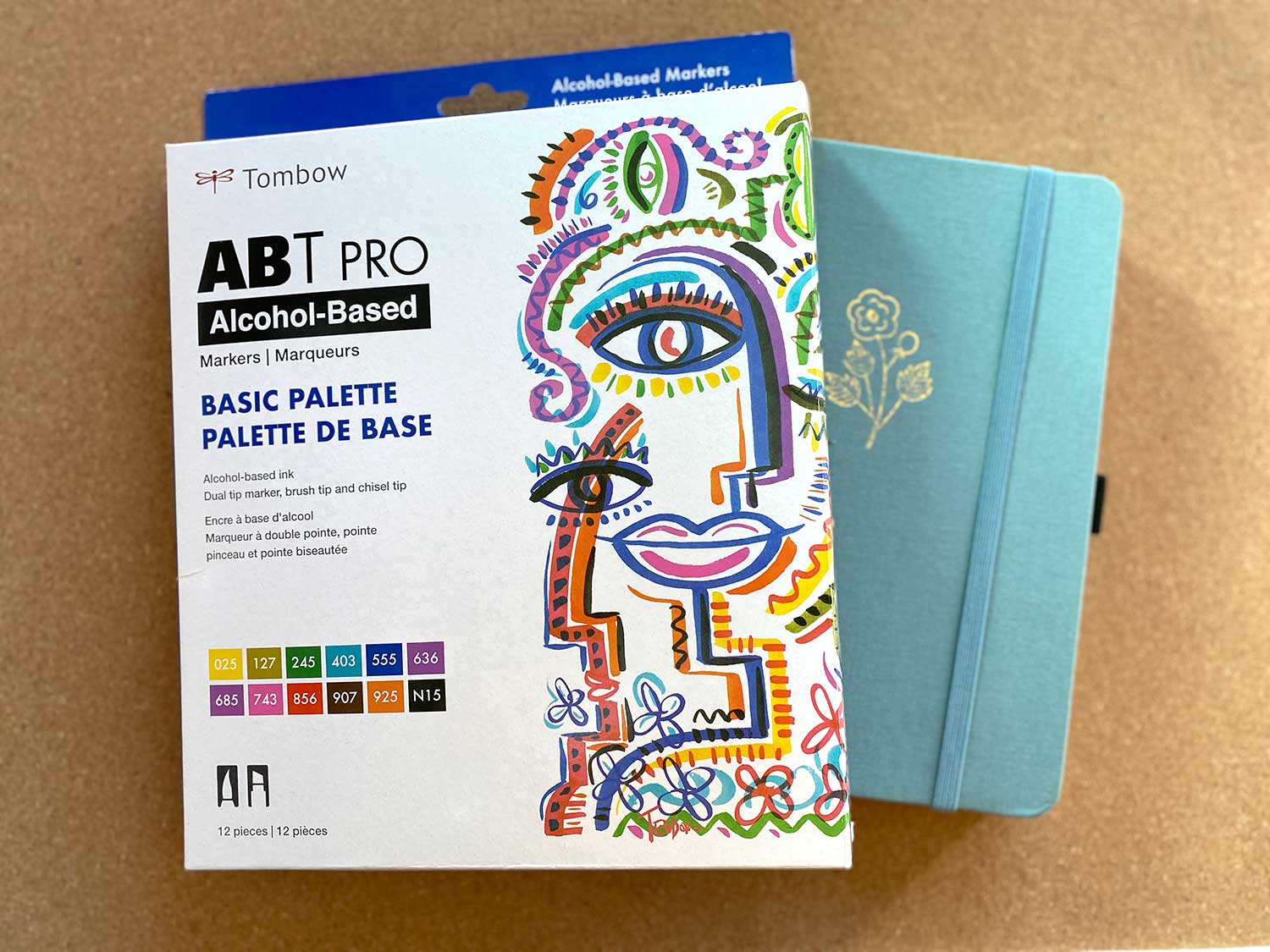 Step 1:
Starting with your lightest ABT PRO Marker color, use the chisel tip and press down evenly to create short strokes of color. Spread the color around the page. 
Repeat this with the next color, overlapping just one or two of the marker strokes.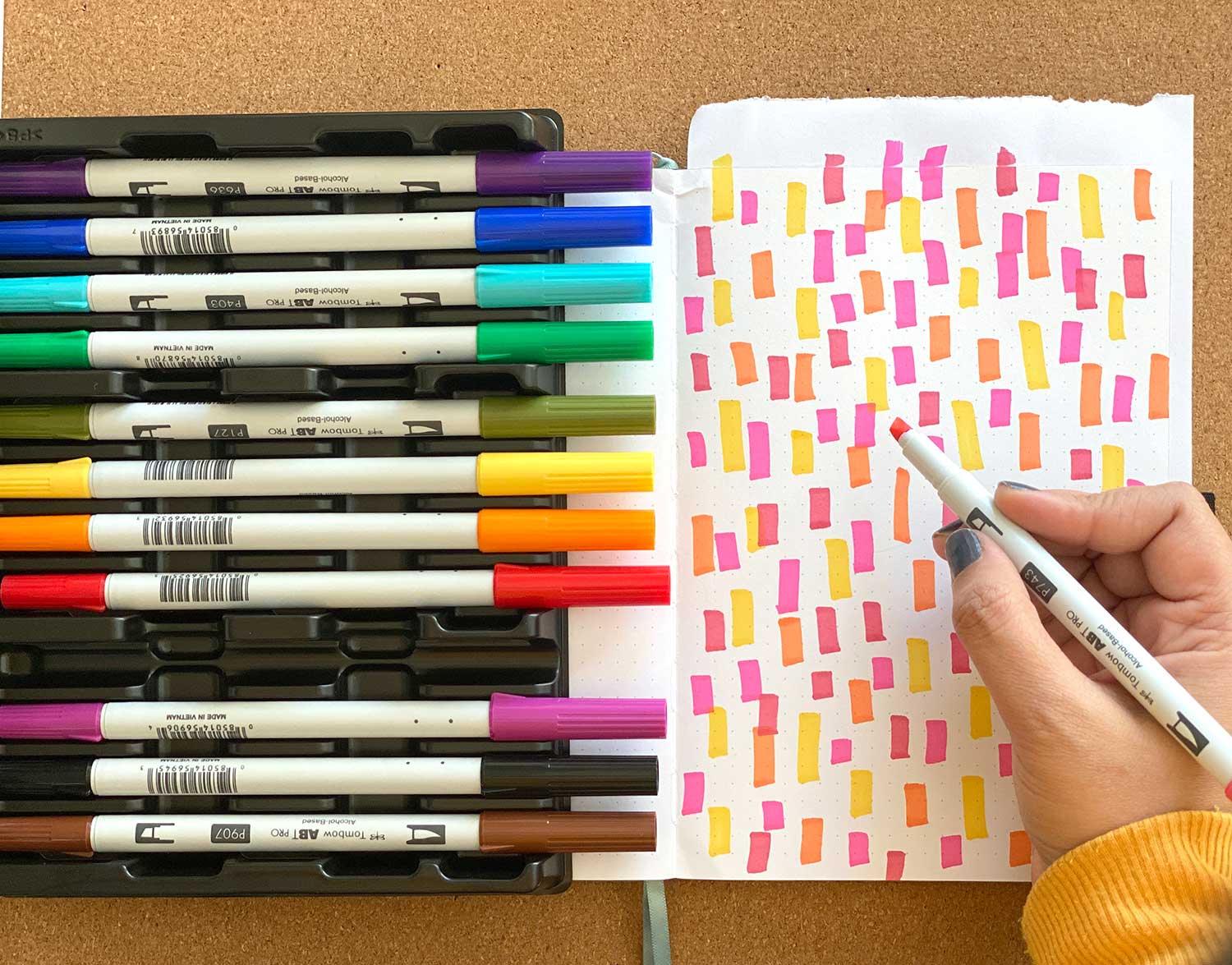 Step 2:
Once you filled your page with three or four more colors, you will run out of white space and will need to start overlapping the rest of the colors. I like using the darker colors for overlapping. They show up more easily. 
Keep in mind to only partially cover the bottom strokes with each of your second layer strokes.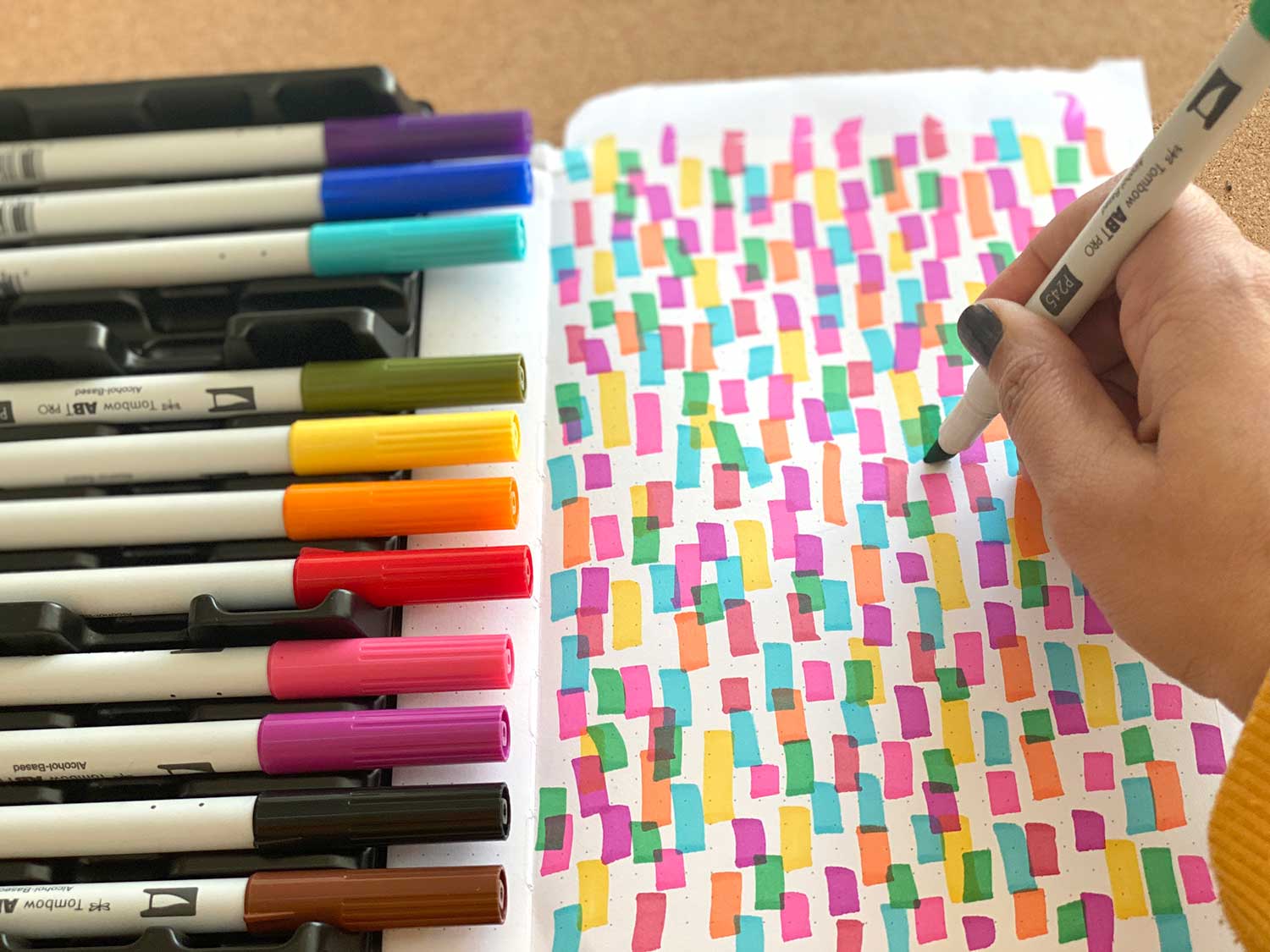 Step 3:
Fill the entire page with color but leave some tiny white of the page peeking through. This allows the colors to contrast more.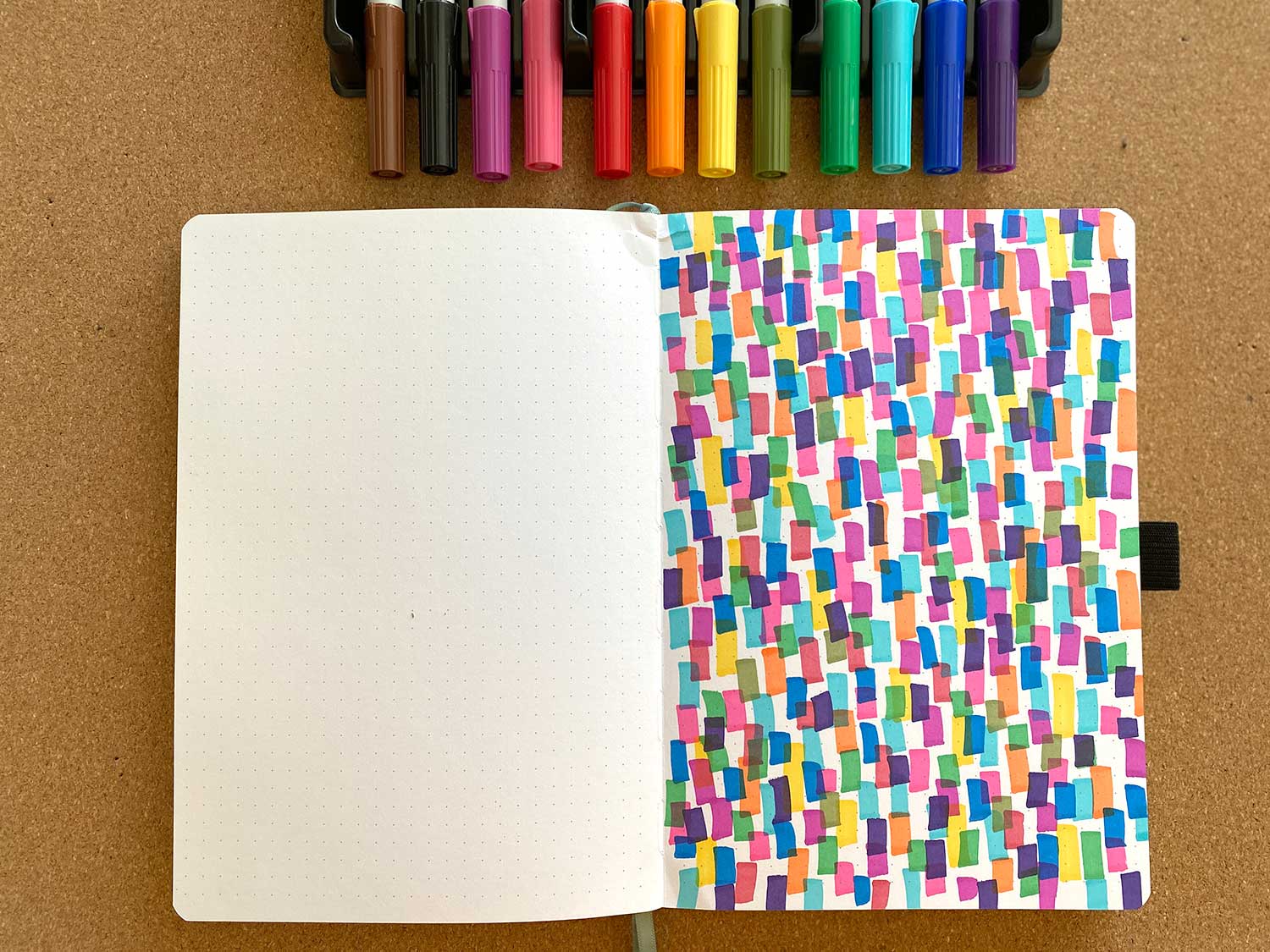 Step 4:
To finish off my journal spread, I do what I always do. I added a quote on the facing page with some brush lettering!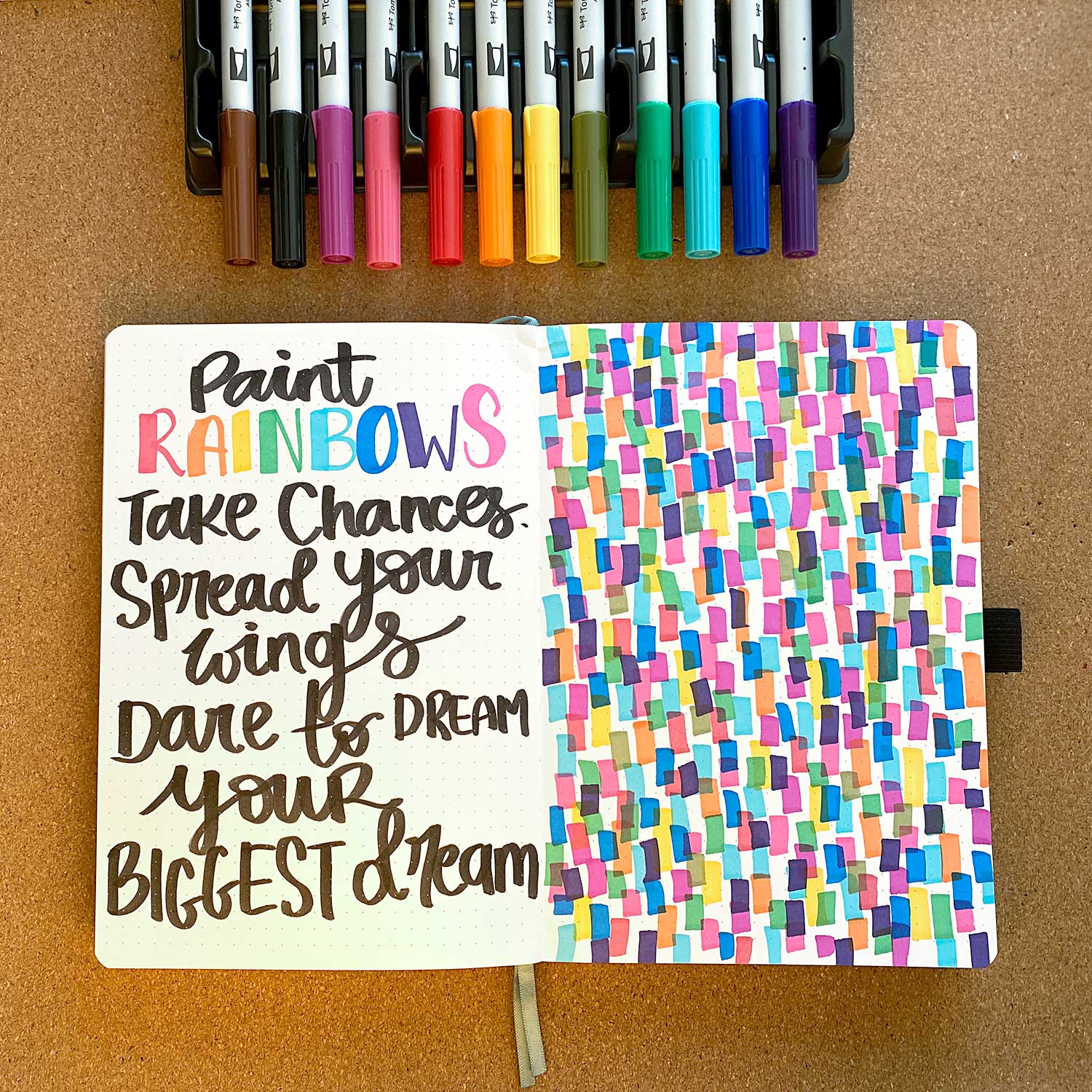 Alcohol markers will bleed through your paper. However, I was pleasantly surprised with the subtle color and pattern on the reverse side of my page. I love it!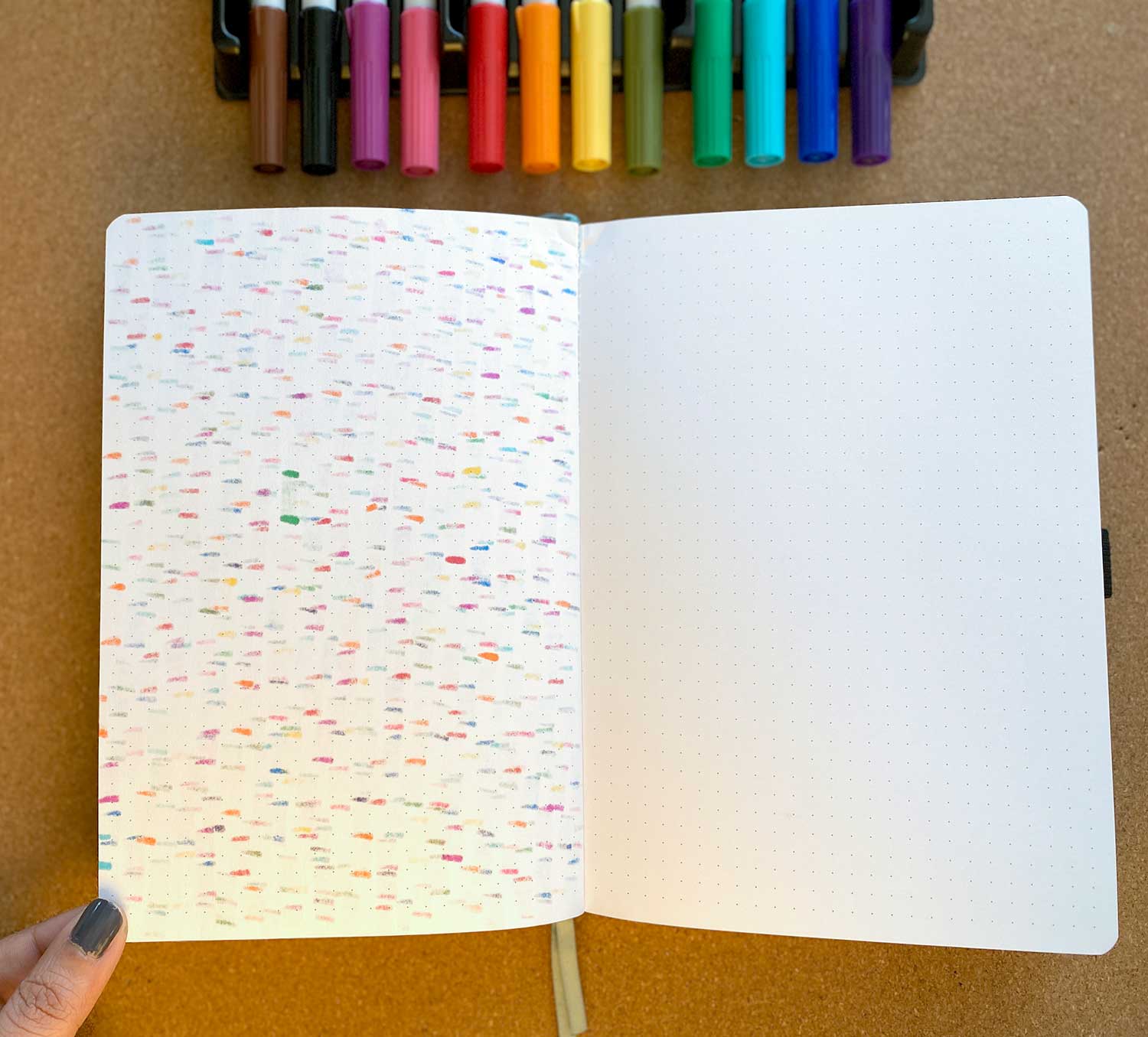 What do you think friends, did I do justice to my inspiration? Let me know in my comments. Thanks for joining me! 
Smitha