I think that sometimes we take it for granted that our readers know who our designers are…. but I am finding that many of you would like to know more about the Tombow Design Team.   So…..I ask each of our Designers to put together a simple bio so I could share it and let everyone know a little more about them. Hopefully you will enjoy seeing more about the wonderfully creative Design Team that Tombow has and let them share with you things they would like for you to know…       Here you go, the fablous Tombow Design team …

Debbie Fisher…
I am married and have two boys. We live on a farm and I enjoy spending time with my family. I am a Christian and my faith is very important to me. I try to use the gifts that God has given me to bless others. My favorite quote is one by Erma Bombeck "When I stand before God at the end of my life, I would hope that I would not have a single bit of talent left, and could say 'I used everything You gave me'".   When I am not crafting I enjoy spending time with family and friends, reading and cooking and watching a good movie.   The music I am most fond of listening to is Contemporary Christian…Twila Paris, Sara Groves, Michael W. Smith, Rebecca St. James, Mercy Me, just about all of them!   I enjoy reading and my favorite author is Karen Kingsbury. I also love to read about the Amish and their simpler ways of life.   I have been on the Tombow DT for a few years and LOVE their products. I was introduced to Tombow's  Mono Adhesive permanent by a dear friend and it was my first adhesive and only one I used until I learned of the others they carry. I also work with other companies so you can always go to my personal blog and see what's happening there… http://debbiedee.blogspot.com  
 Thanks Debbie, I can tell you that I like calling Debbie on Thursday, that's the day she makes cookies, I can smell them all the way in Georgia…..
Next we have Marie Browning…you have seen her work, now you can know more about her…
Marie Browning…
I don't recall how early in life my passion for crafting began, but I do know it was definitely genetic! You cannot grow up in a family like mine, with its quilters, woodworkers and artists, without developing a respect for human creativity. I find that the more I progress along the technological path of today's computerized society, the more I value those age-honored skills of the imagination worked out through human hands in the form of arts and crafts.   When I'm not happily crafting I enjoy life on beautiful Vancouver Island with my husband, Scott, and our three children, Katelyn, Lena and Jonathan.   Books I enjoy reading are usually by….Clive Cussler, Dr. Seuss, Michael J. Gelb and Deepak Chopra.   My favorite music is ……Enya, Il Divo, U2, Rolling Stones   Maries website address is http://www.mariebrowning.com and she is also sharing on of her passions for Zentangles…
Thanks Marie, we enjoy your Zentangles as much as you enjoy making them.
And here we have Sarah Little…Sarah doesn't live far from our offices so we get to see her pretty often, she is such a dedicated Mom and I have several pictures in my office that her children have made for me… with Tombow Dual Brush Pens of course…
Sarah Little…
i am a yankee in the south, originally from massachusetts, now living in georgia. i am a wife to one, a mom to two, a daughter to two, a sister to seven, and an aunt to sixteen. for the last seven years i have worked full-time as a pre-k teacher (to twenty). i'm taking a break these
next few months before i start working in elementary education. i've been scrapbooking since scotch tape, crayola markers and decorative edge scissors were the tools of choice. i love paper, love being crafty and i am always creating something. i scheme in my head ways to alter, decorate or scrap something for my house.  i will never be caught up with my scrapbooking and I am okay with that! i've also recently tried learning out to sew…still working on that.   i am scrapbook instructor–  in local scrapbook stores and local and i have worked with Tombow since 2005 as a designer and demonstrator. in addition, I am a master's degree student (until spring '12), a church go-er, an enjoyer of american history, a reader of novels,  a major league baseball watcher and a college football fan. oh, and I love fun patterned socks!    
Cookies, Rolling Stones and patterned socks…yep, that's our team alright…we love'em and wanted you to know a little more about what makes those wonderful creative minds tick. If you enjoyed this please let us know by commenting  below, our DT would love to hear what you have to say….
  How about joining us on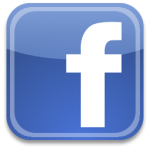 http://www.facebook.com/tombowusa  and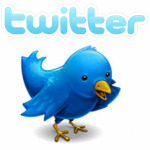 http://twitter.com/#!/tombowusa see you there….