Yep, It's almost April and this is

NO

April Fool joke!
We're giving away a bundle of Tombow goodies !!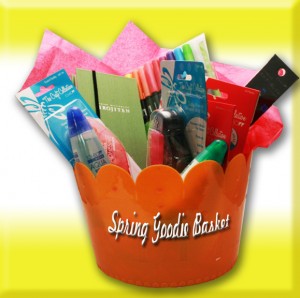 This basket of Tombow goodies is worth almost $100!
Want it?
Of course you do!
So here's how you can win it.
During the month of April you should…
1. Follow us on

Pinterest.
2.
Re-Pin

one or more pictures from boards.
3. "Like" us on

Facebook.
Most important…
4. To enter you must leave a comment on our blog letting us know that you have done the three things listed above.
( Remember, if you don't leave a comment your entry isn't official.)
OK, that's it.
Have fun…and good luck!