I bought a set of two gallery stretched canvases in the home decor section at Joann's for $5.97 each on clearance–each had black marks on them and they were a shade of peachy pink. It did not match anything in my house. But I figured the cost of the canvas alone was worth $6 and I could always paint over them.
I finally broke out the paint and decided to alter them! I recently redecorated my guest bath in a bird theme with robin's egg blues, pretty sea foam greens, and a touch of warm brown. When I received my goodie box for the Tombow USA challenge with Canvas Corp, I knew what I was going to do!!


Here is the final result:
I received some gorgeous White on Kraft Damask CCP2722 patterned paper from Canvas Corp as well as a premade canvas flower. I gathered paints, inks, and other embellies to match the colors of my bathroom and went to town.

I used the Tombow 3D Foam Tabs to add dimension to the dress — I did not want a flat decoupaged look–I wanted this dress to stand out!! The beauty of Tombow's 3D Foam Tabs is they have incredible tack and will hold, even in moist conditions like a bathroom. 
I die cut the canvas sheets from Canvas Corp using a Sizzix die and created more flowers to round out the design:
Supplies:
Canvas Corp 

White on Kraft Damask CCP2722 Patterned Paper

Canvas Corp White on Kraft French Home Sampler CCP2717 Patterned Paper

Canvas Corp Canvas FabricPage
Canvas Corp Canvas Flower CVS3309
Canvas Corp Canvas Fringe CVS3311

Smooch Spritz in Ice Rink, Spash, and River Mossy by Clearsnap

ColorBox Premium Dye Inkpad in Chocolate by Stephanie Barnard

Clearsnap Rollagraph Jumbo Handle and Stamp Wheels in Define It, Simple Dots, and Splatter

ColorBox Fluid Chalk Ink Cat's Eye in Chestnut Roan

Sizzix Bigz 3D Flower Die

Canvas by Joann's

Delta Ceramcoat Acrylic Paint in Lime Sorbet, Paradise, Metallic Bronze, Bambi Brown

KaiserColour Acrylic Paint in Sea Breeze

Rub-Ons by Studio Calico and Jenni Bowlin Studios

Artistic Wire Gun Metal Colored Copper Wire, 24 Gauge

Glass Glitter by Jolee Jane

Mini Frame by Melissa Frances

Printed Ephemera by Jen Johnson at Spark No. 3

Crown Charm by Teresa Collins

Punchinella, Chandelier Crystal, Glass Bottle by hydrangeahippo.etsy.com
And here it is in my new bathroom design:


So next time you see that cast-off, damaged clearance item, think of all the possibilities, buy it, and then paint new life into it 🙂
If you enjoyed this post please follow us on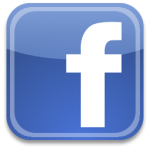 http://www.facebook.com/tombowusa      and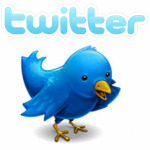 http://twitter.com/#tombowusa