Whenever I travel, I always bring a small supply of Tombow products to fill my traveling journal. I will show you soon some of the sketches and pages I created during my recent visit to Finland, Sweden and Estonia.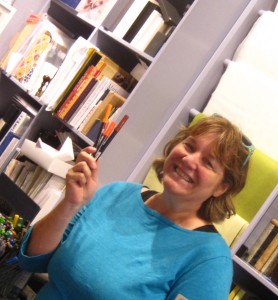 Didn't bring your Tombow materials? You can always find them on the road! Here I am in the old town of Gamla Stan, an area in the city of Stockholm. I found the Tombow Dual Brush Markers in a beautiful bookbinding store just down the street from the royal palace.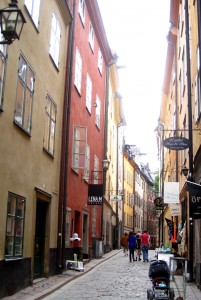 Gamla Stan is a very well preserved 13th Century town that is filled with wonderful sights and quaint restaurants.
So, if planning a trip, near or far, always pack some Tombow products to record your traveling adventures. If you forget to pack them, you may be able to find them – no matter where in the world you are!
Flying home today, writing you this post from Helsinki. Where did you go for vacation this summer? Post in the  comments, I would love to hear about your adventures!