Hello and happy Friday y'all!  Have you all been watching the Olympics?  I love watching them and hearing the stories about the athletes.  I am so proud of Team USA!  
This week on the Tombow blog we are having an Olympics of our own in honor of the games.  Each of the designers was assigned a product to create with this week.  I had the pleasure of using the Tombow Dual Brush pens in the Retro set to create my card with.  
Here is the twist, we want you to play along as well.  You will have one week to create a card/project using the colors in the Retro Dual Brush pen set and leave me a comment on this post with a link back to your project. Don't have a blog?  No problem, you can link back to any of the online storage places (picasa, flickr, photobucket or even your Facebook page).  Next Friday, August 17 I will randomly pick a winner who will receive their very own set of Retro Dual Brush pens.  How cool is that?  
My card is in honor of the USA Gymnastics team, I think those young gals are amazing and I am proud to have them represent our country!  The rings and silhouette of the gymnast were cut using my Silhouette Cameo and the rings were colored with the Retro pen set and then pieced back together on my card.  I used a wee bit of Tombow Mono Multi on the back of each piece to hold it in place on my card.  The gymnast is popped up using some of the small Tombow Foam Tabs.
Don't forget!  Create a project using the colors in this set of pens and leave me a comment with a link to your project.  I will randomly pick a winner on August 17th.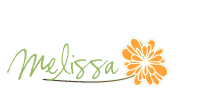 If you enjoyed this post please follow us on: